It is a goal that will undoubtedly be replayed time and again – the quality of Gabriel Quak's volleyed strike in the Lion City Sailors' 4-1 win over Balestier Khalsa last Sunday evening was such that many are already touting it as possibly one of the best-ever goals scored in the Singapore Premier League (SPL).
The technique, finesse and goalscoring instinct Gabriel displayed for the goal has been widely praised, and rightly so.
But somewhat lost in the adulation for Gabriel's strike was how crucial a role Naqiuddin Eunos played in the goal.
After all, the 24-year-old was the one who sent in the pinpoint cross – with his weaker left foot, no less – for Gabriel to score.
But Naqiuddin's superb cross for Gabriel was no fluke. The full-back, who now has two assists to his name this year, revealed that the move leading up to the goal was something the team had worked on during training.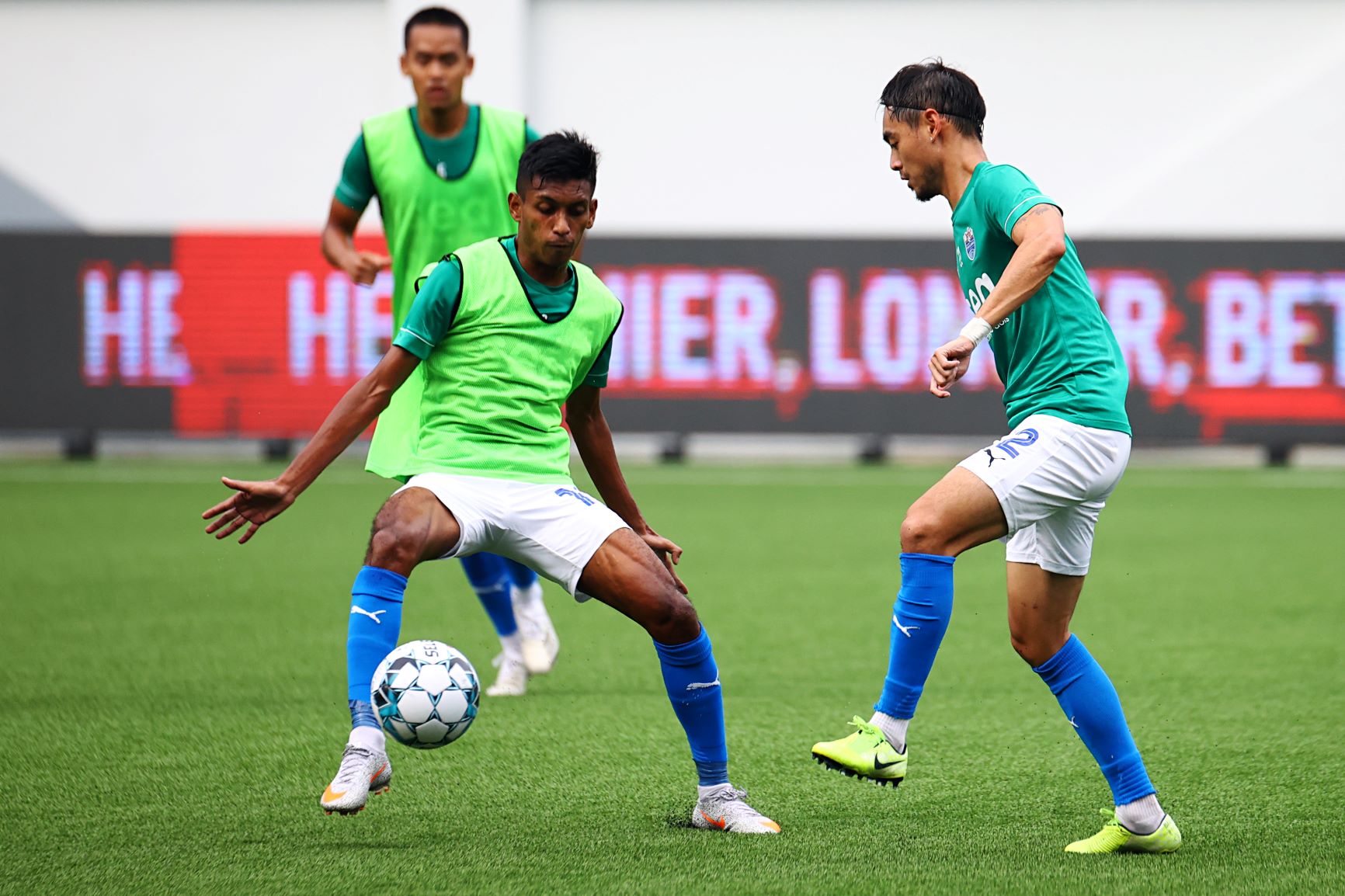 "I was so happy to see the ball go in because we work a lot on these crossing moves in training," Naqiuddin said.
"When I was going down the line, I knew for sure that someone would be around the box (to receive the ball) so I just whipped it in.
"That was a very nice way for me to get my second assist of the season, and hopefully I can do more to contribute to the team, attacking-wise, in the coming games."
Previously deployed as a roving winger, Naqiuddin was converted into a full-back by Coach Aurelio Vidmar when he joined the Sailors in 2020. While Naqiuddin admits there were some teething issues with the change of roles at the start, he has since developed into a consistently reliable full-back for the Sailors. 
And he says he now absolutely relishes the defensive side of the game.
"I've definitely grown to love defending over the course of these two seasons," Naqiuddin declared. "Of course, when I first played in defence, I was a bit shaky. But Coach Aurelio and Coach Noh Rahman gave me a lot of tips on how to position myself with and without the ball.
"They showed me videos of how to play as a full-back, and also taught me how to cope with certain situations – it's all very specific. At home, I also watch video clips on how full-backs defend and try to learn from there. That's how I managed to improve my game."
Naqiuddin, the only player to start in each of the Sailors' 14 games last year, hailed his 2020 season as a "good start" to his career at the club.
This year, however, brought about new challenges for Naqiuddin – in particular, he had to adapt to a relatively new position in the team. Where he previously played only on the left, he was now being deployed on the right side of defence.
Nonetheless, Naqiuddin – who has started five games so far this season – remains unfazed by the change in position, and is determined to continue impressing in whatever role he is deployed in.
"Last year was a good year for me, but the second season will always pose new challenges and I knew it was going to be tougher," Naqiuddin mused. "So, I made sure to work even harder in training to prove to Coach that I deserve to be a starter.
"I had a chat with the management during the off-season and they told me I will be playing mainly as a right-back this year. It's a new challenge, but I believe it's one I can live up to because I am right-footed anyway.
"Of course, the body positions that I've to adopt while defending are different (as compared to playing at left-back). But the coaches, as well as (fellow right-back) Aqhari (Abdullah) have taught me a lot.
"I also try to study the way Aqhari plays, especially in terms of his positioning and aggressive style. Now, I can safely say that I'm very comfortable at right-back, and I feel I've improved a lot both defensively and in attack."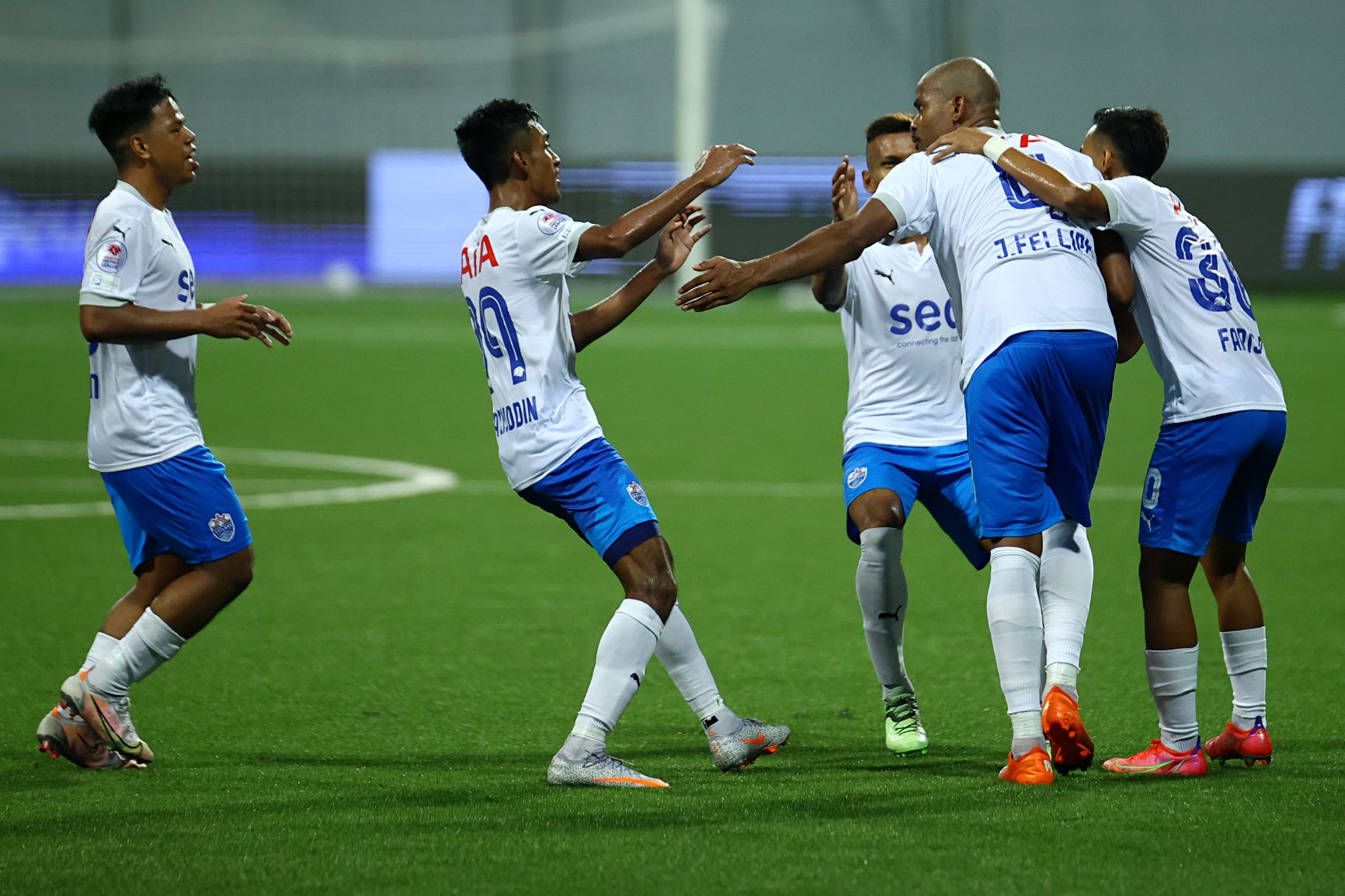 Playing alongside the settled centre-back partnership of Jorge Fellipe and Amirul Adli has also helped, Naqiuddin added.
"For me, both of them have been really excellent in defence. Jorge is very comfortable on the ball while Adli is very aggressive," he explained. "Both of them are also experienced lads. They talk to me a lot during the game, and I've to say the chemistry between the back-four is very good."
While Naqiuddin has impressed on the right flank this season, he will likely have to revert to his familiar left-back role for the next few games, with Nur Adam Abdullah currently sidelined with a ligament injury.
Up next for Naqiuddin and the Sailors is an away game against Hougang United tomorrow evening at 8.30pm.
The Sailors were beaten 1-3 by the Cheetahs the last time both sides met in March, but Aurelio's men have since picked up form and are on a four-match unbeaten run. The Sailors are currently second in the table, level on points with Clement Teo's charges, but with a better goal difference.
With 12 goals from just their last two outings alone, it is clear the Sailors have found their groove in attack, especially with star signing Diego Lopes developing a good understanding with the likes of Saifullah Akbar, Gabriel Quak and Stipe Plazibat in the final third.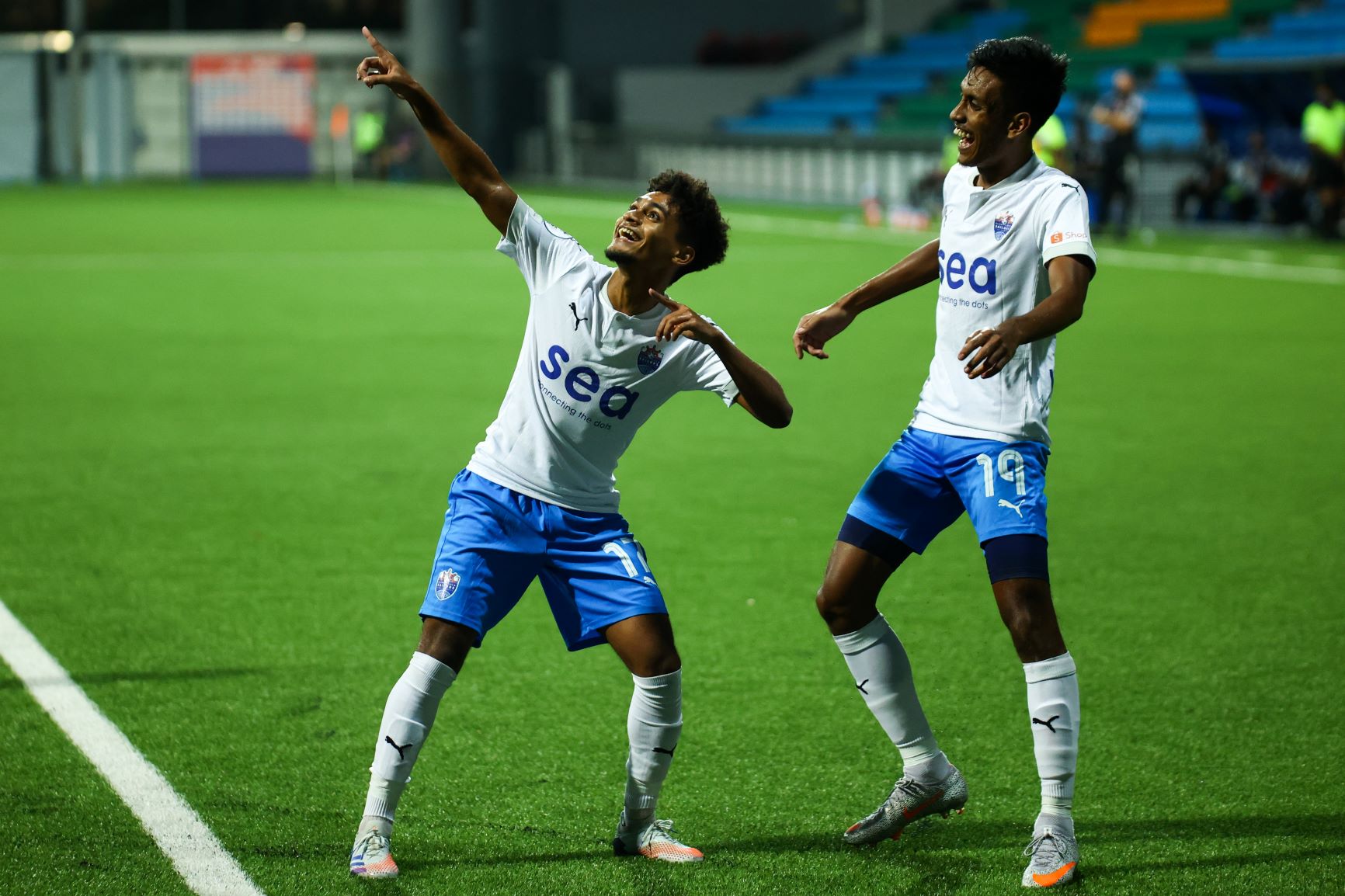 Naqiuddin believes his team are now better equipped to face Hougang, as they look to put the disappointing defeat at Jalan Besar Stadium behind them.
"No one felt good after that game against Hougang and I guess they surprised us with a different tactical plan," said Naqiuddin, who was an unused sub that evening. "We made some mistakes, but we created a lot of chances to score and we didn't manage to put them away.
"For this Saturday's game, we have to show that we're better than what we were then. The team is ready and prepared to take home the three points, and nothing less than that will suffice. It'll be a tough game, but if everyone gives their 110 percent and sticks to their roles, I don't see why we can't win."
MORE FROM LION CITY SAILORS: