He sauntered into the Lion City Sailors Training Centre, bag slung over relaxed shoulders, and a gait that can only be described as a floaty swagger. Richairo Živković was clearly already at ease with his new surroundings – a somewhat breezy approach that could well be a sturdy launchpad for what has already been an eventful career. 
The 26-year-old has reached the dizzying heights of the English Premier League, the UEFA Champions League (UCL) and Europa League (UEL), but he is convinced that joining the Sailors is the right step for his career. 
"When my contract was expiring in Holland, I was thinking of going on a new adventure so I was really happy when the Sailors contacted me," said Richairo, who scored five goals in the 2022/23 season with Dutch side FC Emmen. 
"This is a project with a clear vision all the way from the Academy to the First Team, and that's one aspect that I really like, and feel that I can get behind – it was easy for me to come to a decision once I found out what the Sailors are about."
Wearing a languid smile throughout his first video interview with the Sailors, it quickly became clear that Richairo is at ease with his past. 
A simple Google search with the keywords "Richairo Živković wonderkid" tells the story of 17-year-old Richairo who was a transfer target for English giants Liverpool and Manchester City, but opted to sign for his dream boyhood club Ajax Amsterdam. 
He played in Ajax's 4-0 group stage win over APOEL in the 2014/15 UCL, coming on as a late substitute and was prolific for the club's Under-21s, but being unable to become a first-team regular led to him leaving from greener pastures in the summer of 2017. 
Since then, the former Dutch youth player had spells in Belgium, China and Serbia, as well as a loan stint at Sheffield United where he made five appearances in the English top tier – including a 26-minute substitute appearance at Old Trafford against Ole Gunnar Solskjær's Manchester United. 
But Richairo is not one to cry over spilt milk, not any more. 
"At the beginning, I felt a lot of pressure because of the expectations people had of me. Everything I did was in the media and everybody had an opinion – sometimes it went well for me, but sometimes it was also against me. I was very young and I probably didn't appreciate it as much when I was there (at Ajax)," he said. 
"I've learnt over the years not to care about what people say and to deal with the pressure better. And I don't have any regrets right now," said Richairo. 
Now acclimatising well in Singapore, Richairo has been getting up to speed by watching his new teammates. 
Choosing to don the number 34 jersey in tribute to former Ajax teammate Abdelhak Nouri – who suffered cardiac arrhythmia in 2017 and is still recovering – the 1.87m Richairo is looking to impart his experience and plunder goals in the blue and white of the Sailors.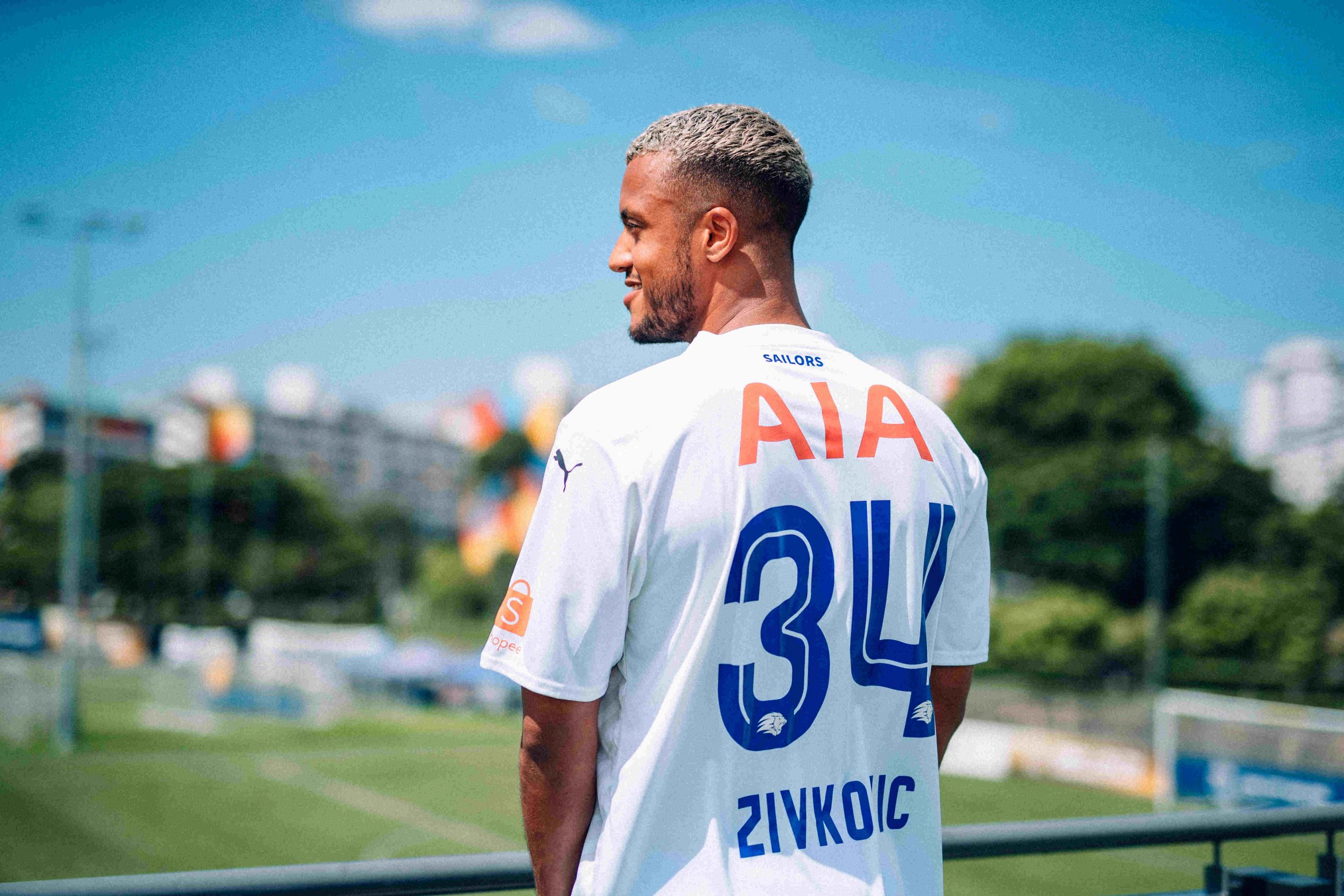 "Why am I coming here? Simple – to play football, to score goals," he answered with a sniff of nonchalance. "I want to bring my experience and help my teammates here. I've many ambitions here – I think we definitely have what it takes to win the league and we can do well in the AFC Champions League.
"Everything starts with full commitment. For myself, I have to make sure I adapt well to the team and the league to make sure I'm successful here." 
Looking at this rocket of a strike that Richairo scored just a month ago for FC Emmen in the Eredivisie play-offs, the ingredients for success seem to be well in place.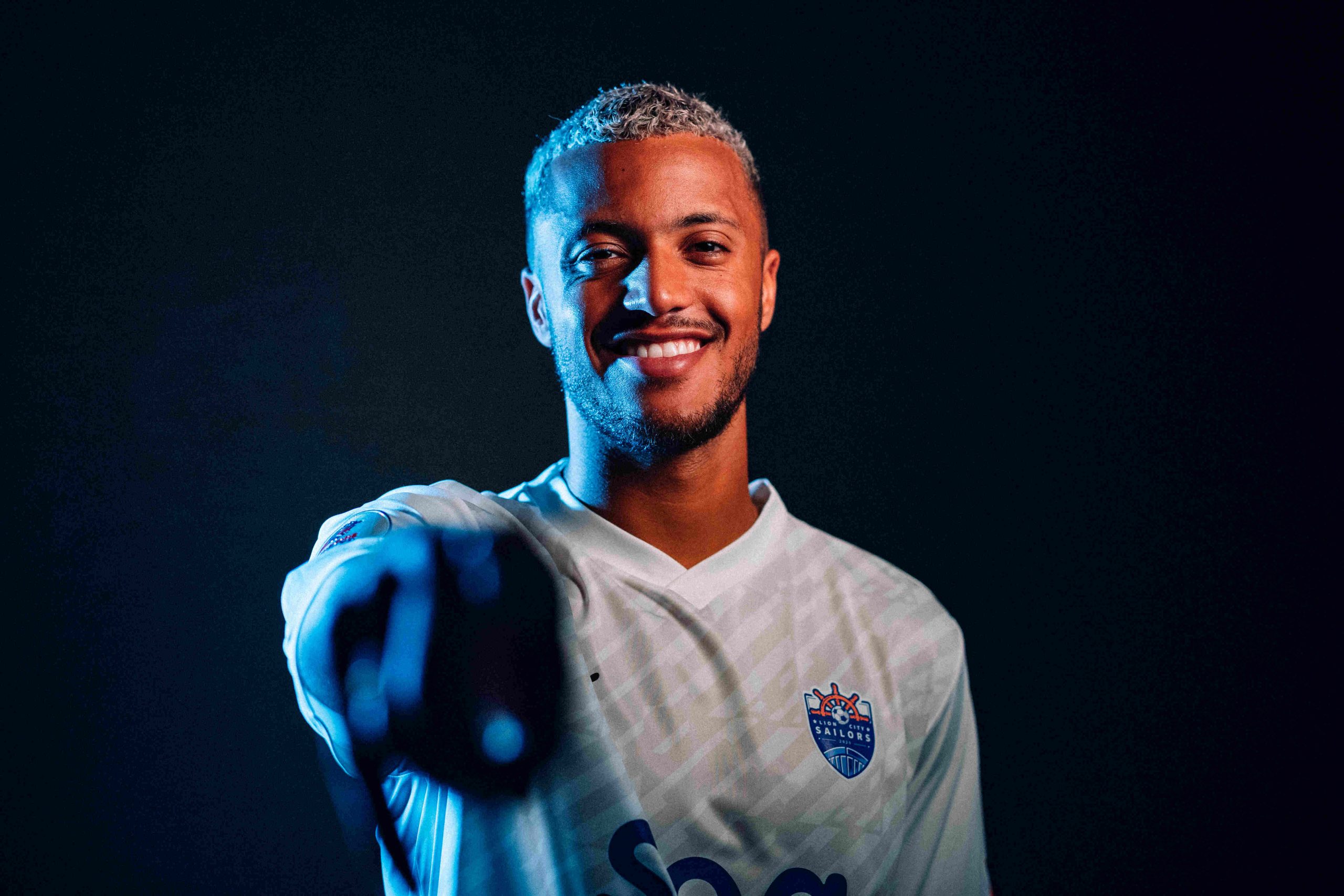 Richairo now begins life under Aleksandar Ranković, a man he faced in the Eredivisie in May this year when Ranko was still FC Utrecht assistant manager, and he, an FC Emmen forward. 
"Funny how football works, eh?" said Richairo.
Indeed it will be, if both of them now work in tandem – away from Europe – to deliver success in the Lion City.
MORE FROM LION CITY SAILORS: