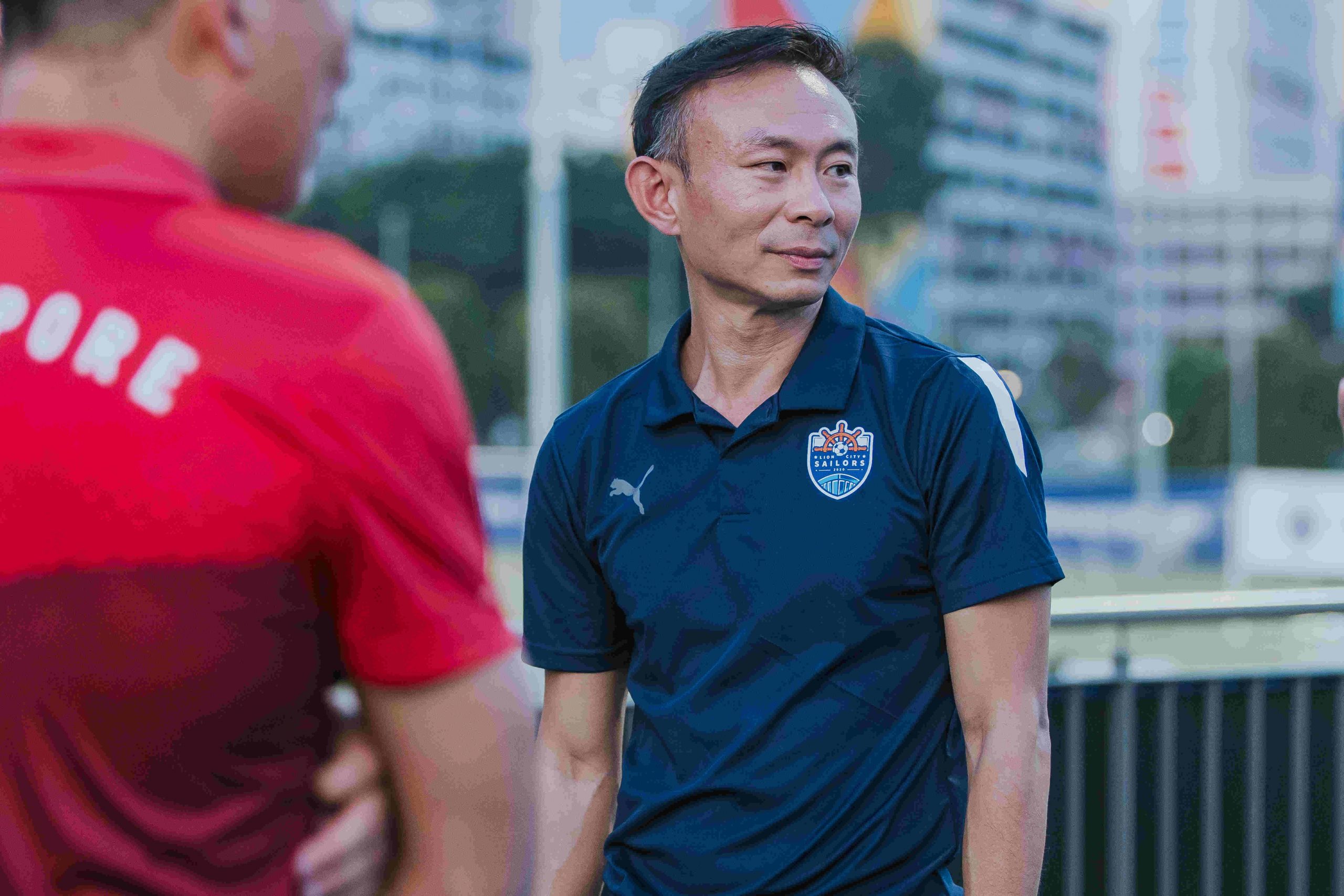 I remember jumping out of my seat and looking around. What I saw has been seared into memory: everyone around me – players, staff and fans who had travelled up to Buriram – had done exactly the same and it was only a split second later when I realised that just like them, I had shot my fists up into the Thai sky. 
Song Ui-young had leapt above the defenders around him and looped a stunning header into goal. Our Lion City Sailors had taken the lead against Korean side Daegu FC at the Buriram City Stadium. 
The team would go on to beat the K League 1 side 3-0 and record the best-ever performance by a Singapore team at the Asian Football Confederation Champions League (ACL) – seven points – and come within one match of qualifying for the ACL Round of 16. 
Our Sailors wrote the club into the annals of Singapore football in that sensational three-week Thai sojourn.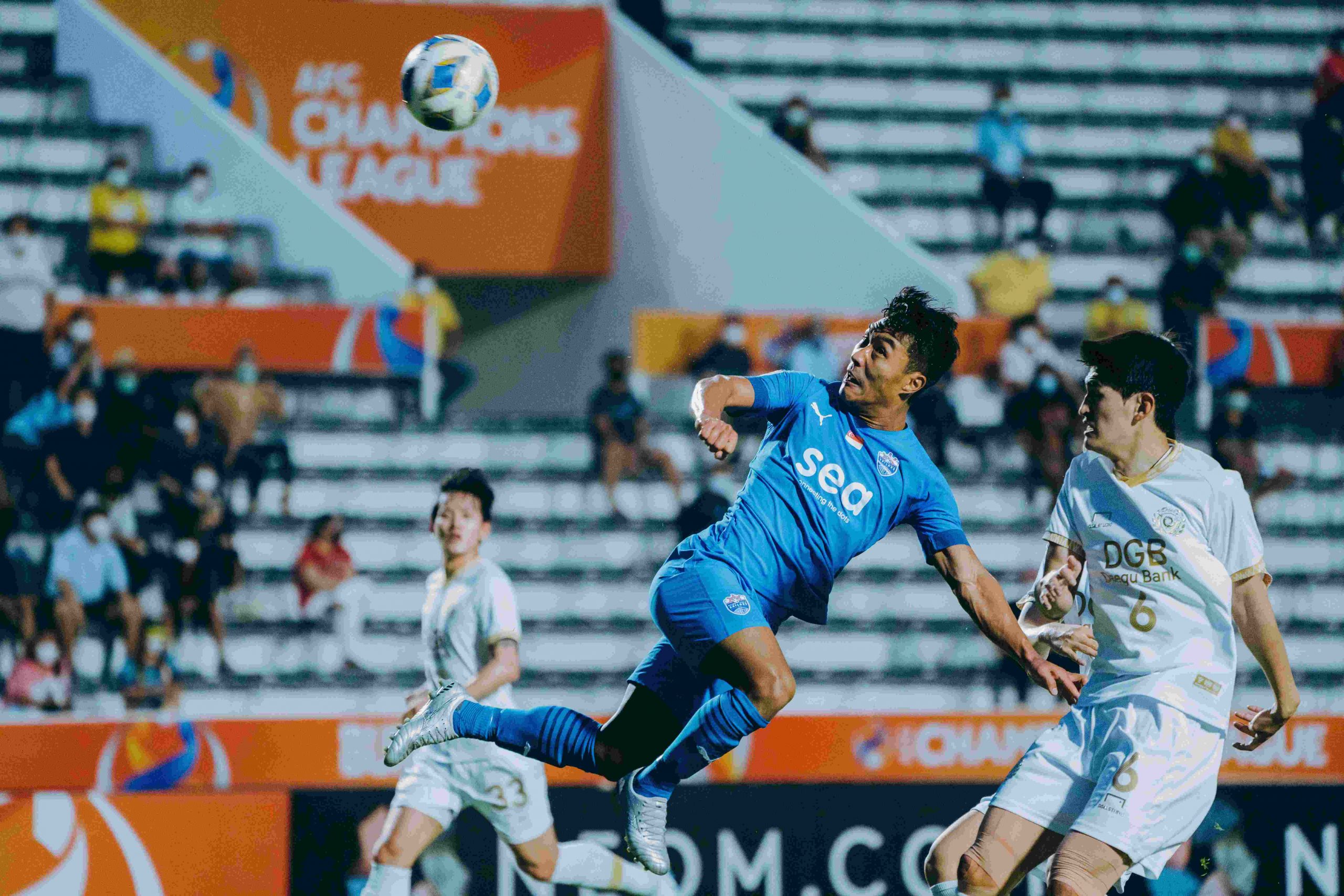 Especially after those highs, to say that 2022 has been a rollercoaster ride of emotions is an understatement. We learnt several lessons this season, lessons that we have taken onboard as we bring our year to a close. 
A glance in the rearview mirror 
The club made eye-catching signings in pre-season, won the AIA Community Shield by beating Albirex Niigata (S) 2-1, with Kim Shin-wook netting a double. 
We then quickly set the pace in the Singapore Premier League, on track to defend the title we won the year before, leading by as many as seven points after returning from our maiden ACL campaign.
But that was marred by some  unsportsmanlike moments in the match against Tampines Rovers and further muddied by on-field inconsistency culminating in the ultimate surrender of the SPL title to a more consistent – and deserving – Albirex side.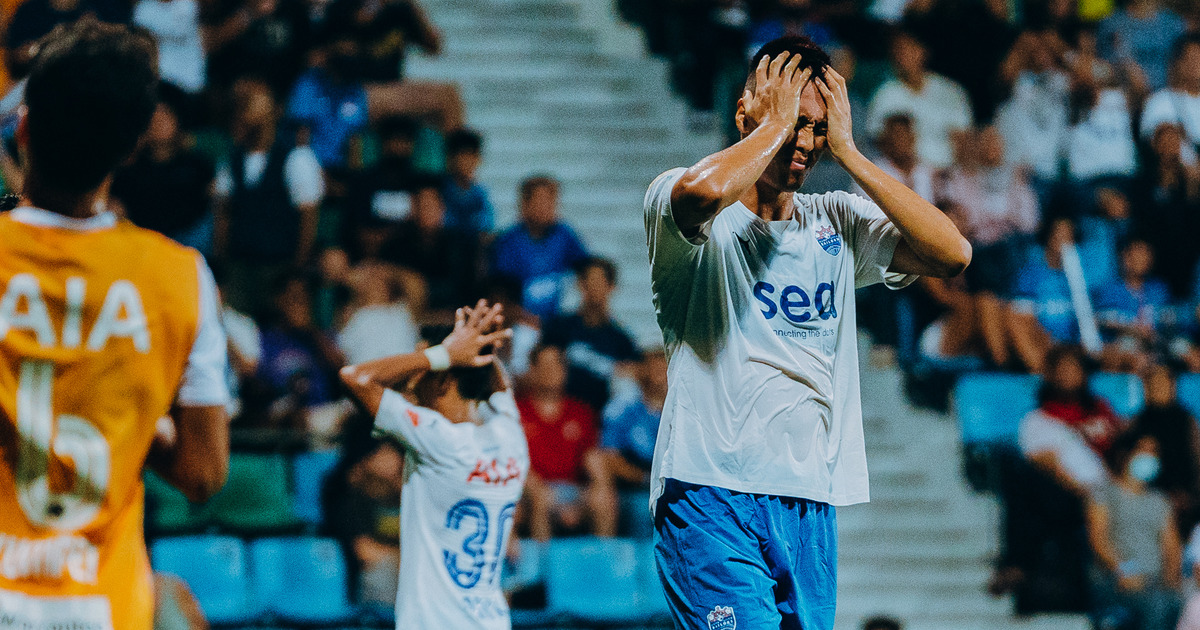 The dark clouds of injuries, illnesses, and even traffic accidents rained down on any hope of redemption at our maiden Singapore Cup campaign. 
We must be honest with ourselves – and we have – this is nowhere near good enough. 
We must demand more of ourselves
This year posed multifaceted problems largely centred on the key issue that we did not hit the standards we are capable of consistently enough across the season. 
We were somewhat unfortunate in terms of injuries, incidents, and illness, but that brings us back to the first point – we were just not good enough, consistently enough.
There are several examples from the region and across the globe that clearly illustrate that even if you assemble the best staff and squad – even personnel who are perhaps just beyond the realm of reality for your club at that point – there is no guarantee of immediate and consistent success.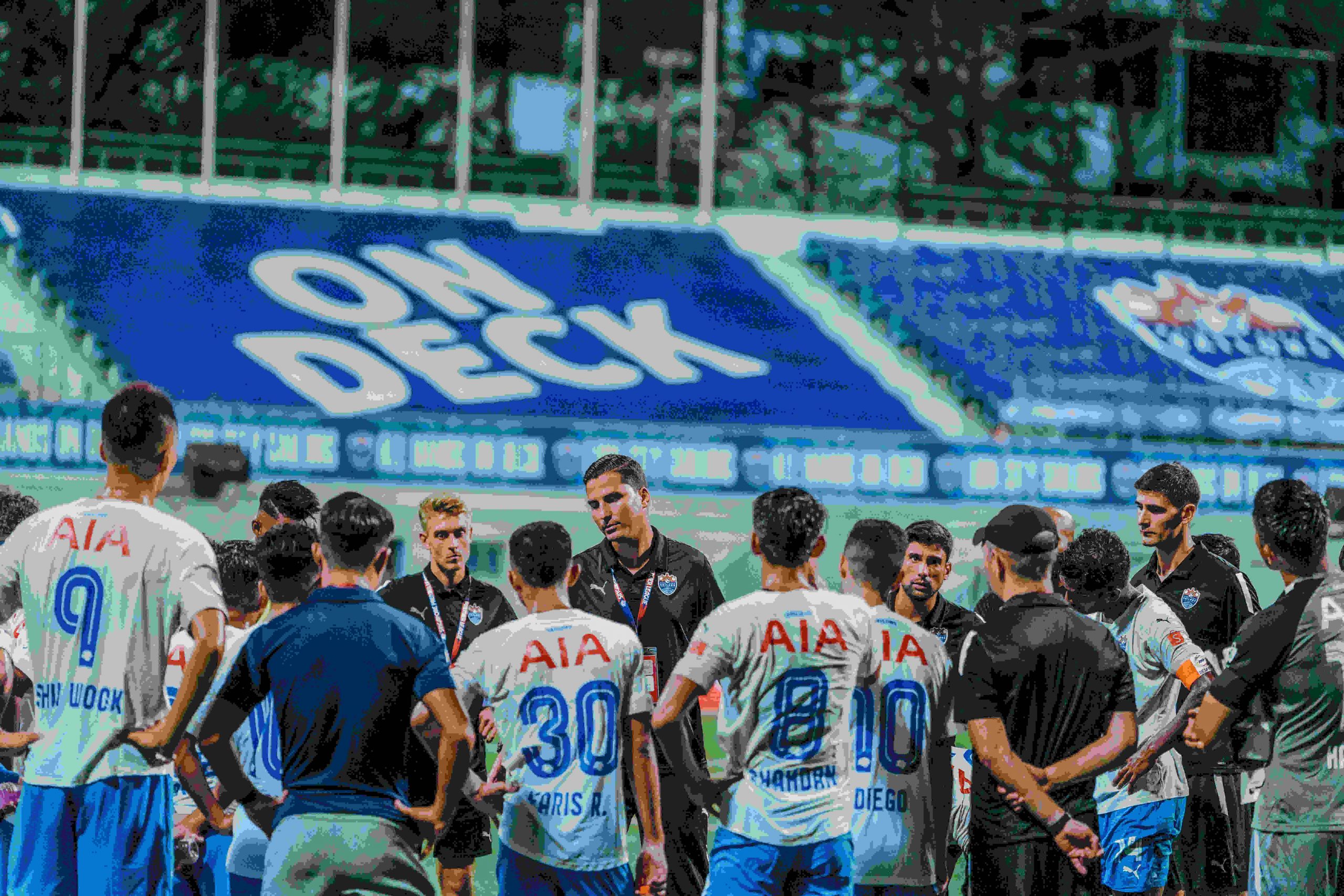 We had to endure several storms in 2022, but we took in our stride as best we could – a smooth sea never made a skilled sailor.
Indeed, the year has been a great teacher: that our internal processes must ladder up to our broad strategy and vision – and this goes across the various verticals in the club from the first team squad to the backroom and boardroom.
It would be easy to finger the coaching situation at the club, even individual performances, or a phase of poor results, but when I start to pen that list of what would be most obviously construed as the key reasons behind our failure to retain the SPL title – and make no mistake about it, it is a failure – the list starts to lengthen the more I think about it. 
And I must bear some responsibility.
Our long hard look in the mirror has brought us back to fundamentals – of systems, processes, and mindset – and the clear understanding that to build a culture of winning takes more than just bringing the best together, it requires the best to adopt the same spirit and the same way of getting things done.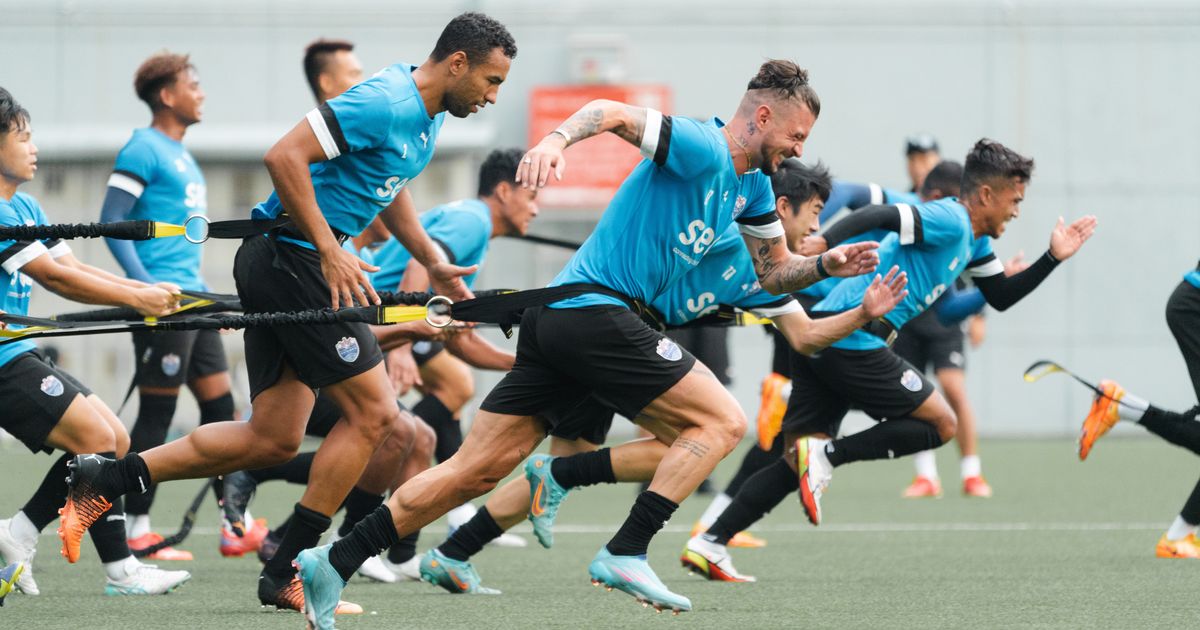 A reset for Sailors' long-term future 
It is clear to me that we need a strategic reset, a directional change that will get the club back on track. The move back to Bishan Stadium is in the offing, and alongside that there are several wheels already in motion that will help us along that path. 
While we did not manage to achieve results we should have been able to attain, there has been growth in several facets of football that I am proud we have built – moves I believe will prove to be more and more important in the years ahead: infrastructure, the setting up of clear youth development pathways, and an ever-improving Women's programme. This has also been matched in non-football facets of the club in branding as well as fan and community engagement.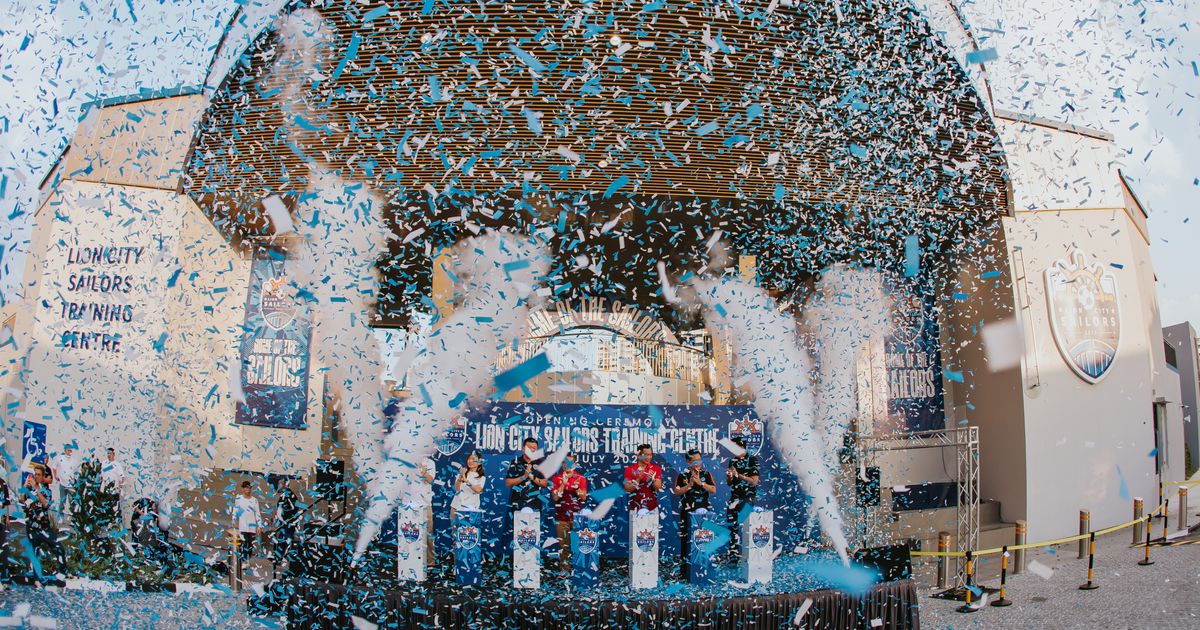 The Lion City Sailors Training Centre went from concept to groundbreaking and official opening in just two years, giving Singapore our first integrated football training facility. The Training Centre will provide a fantastic platform to take the club's football development strategy to the next level. And indeed, the state of the art facility has already received plaudits from Edin Terzic and his Borussia Dortmund (BVB) team.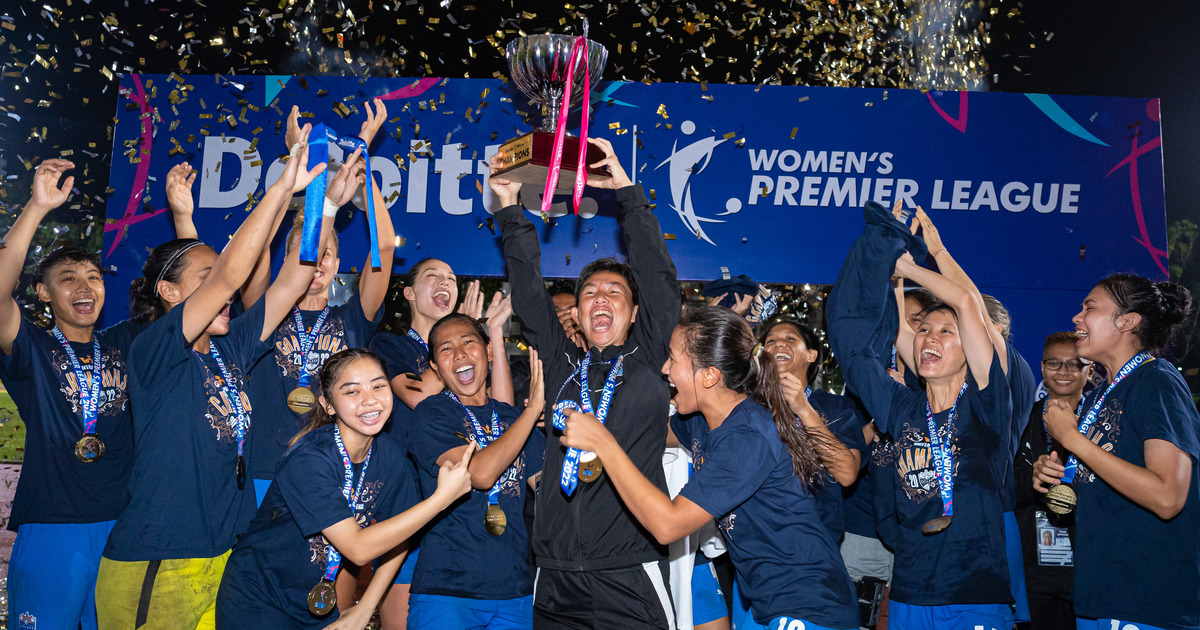 It was fantastic to see so many of our fans also embracing our Women's team, coming out in force to back Yeong Sheau Shyan's women as they charged to the Deloitte Women's Premier League title at the Yishun Stadium.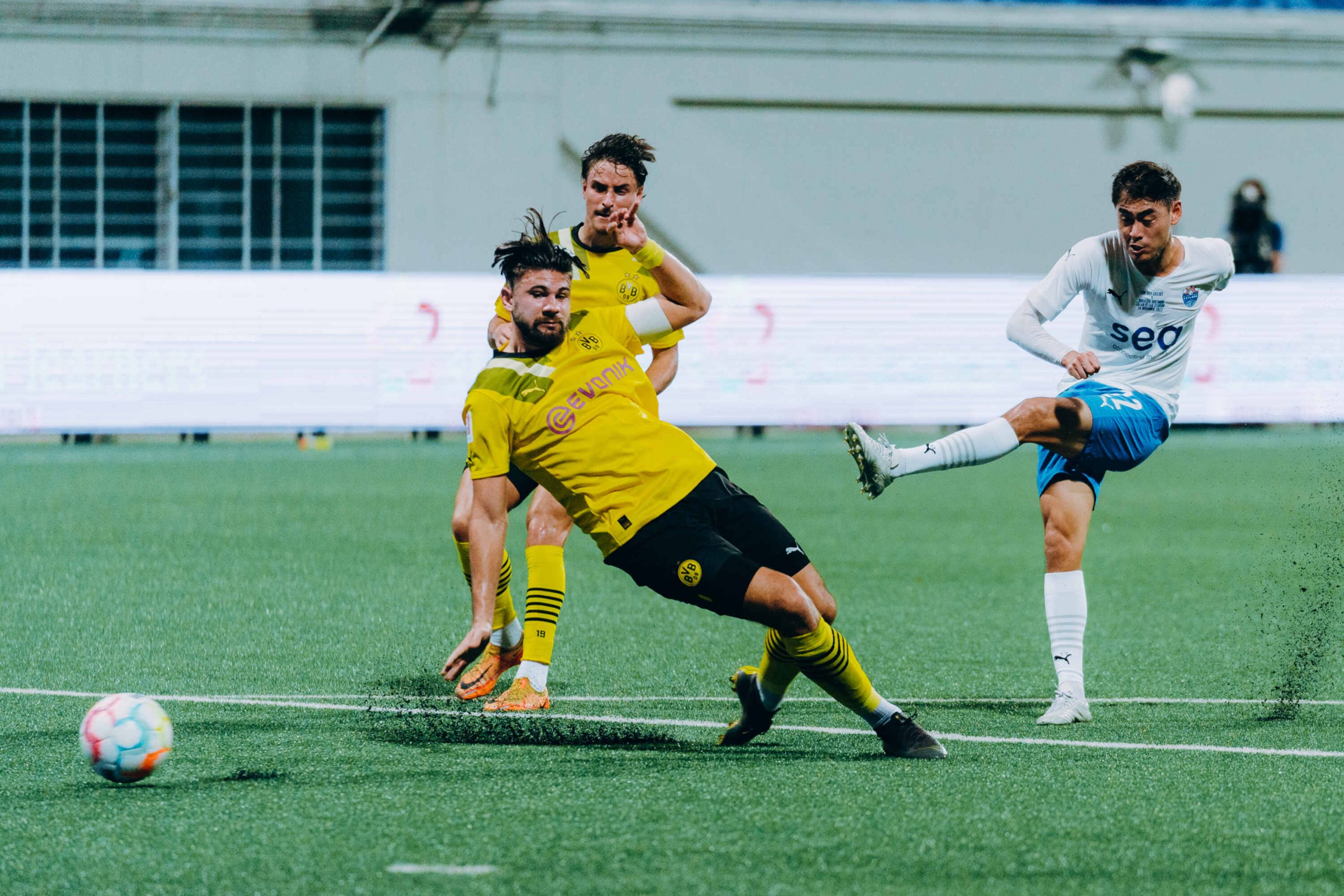 It was also encouraging to see some of our youth players combine well with our seniors in the 7-2 loss to BVB at the Jalan Besar Stadium just a few days ago (24 November). It was a satisfying manifestation of how we can effectively leverage our partnerships to excite fans and drive the club towards our long-term vision.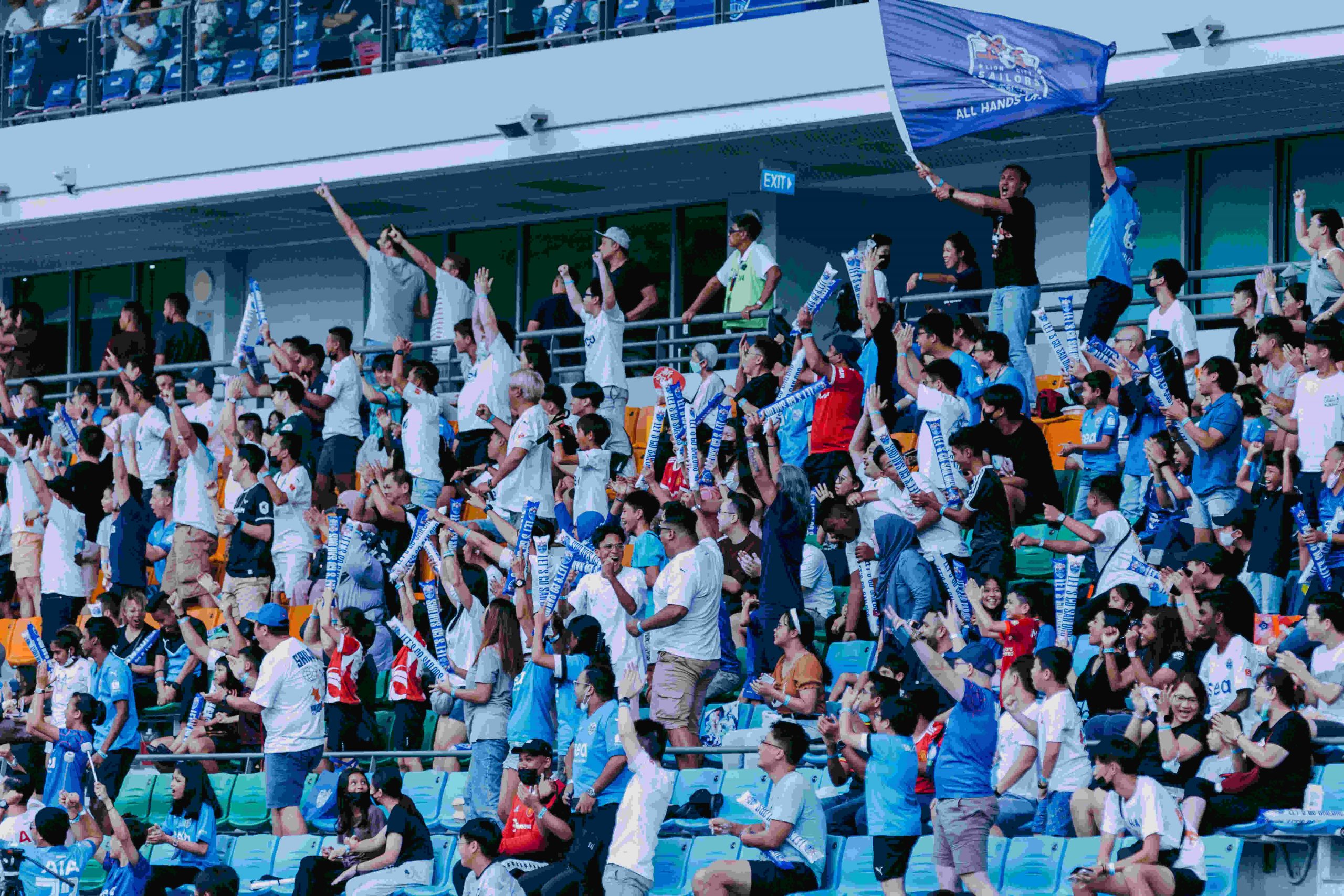 Indeed, the support of our fans has been a consistent beacon of light for us in 2022, a bright light that continued to shine even at our last SPL matchday when there was nothing left to play for. More than showing up for the big games, that for me was a clear indication of dedication from the Sailors faithful. 
I am humbled by the heart-on-sleeves support from our fans, and the Sailors are indebted to them.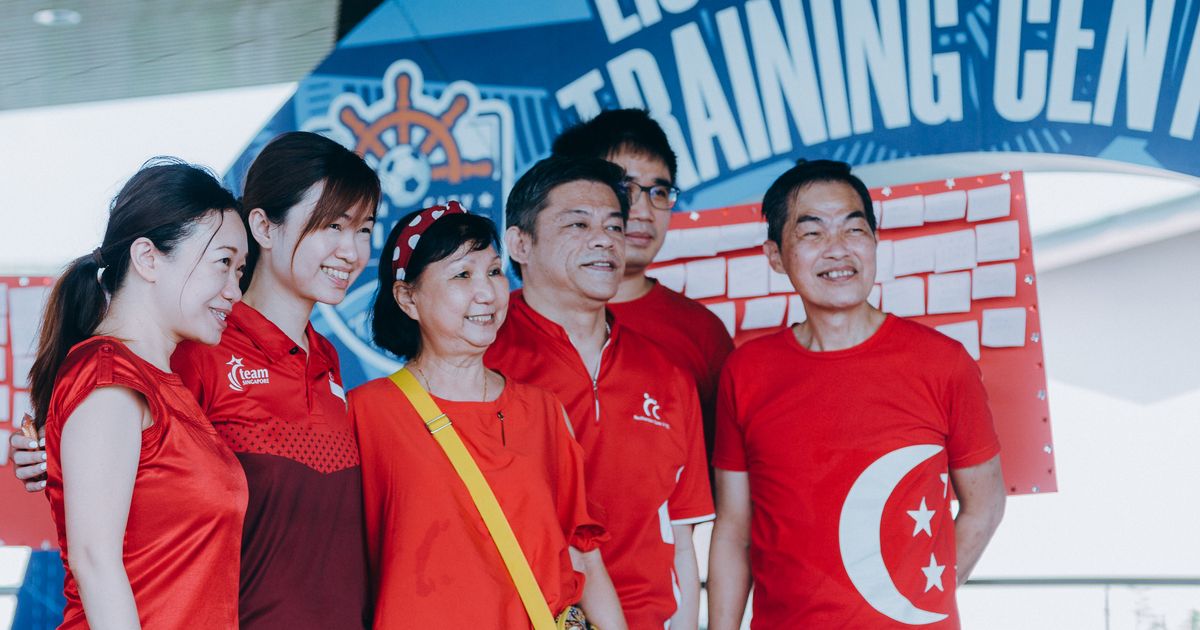 We have moved for deeper engagement with our fans and also to sink deep roots into the MacPherson community in which our Training Facility sits, and I am delighted that Ms Tin Pei Ling and her grassroots leaders have embraced our efforts. 
Eyes still firmly fixed on the horizon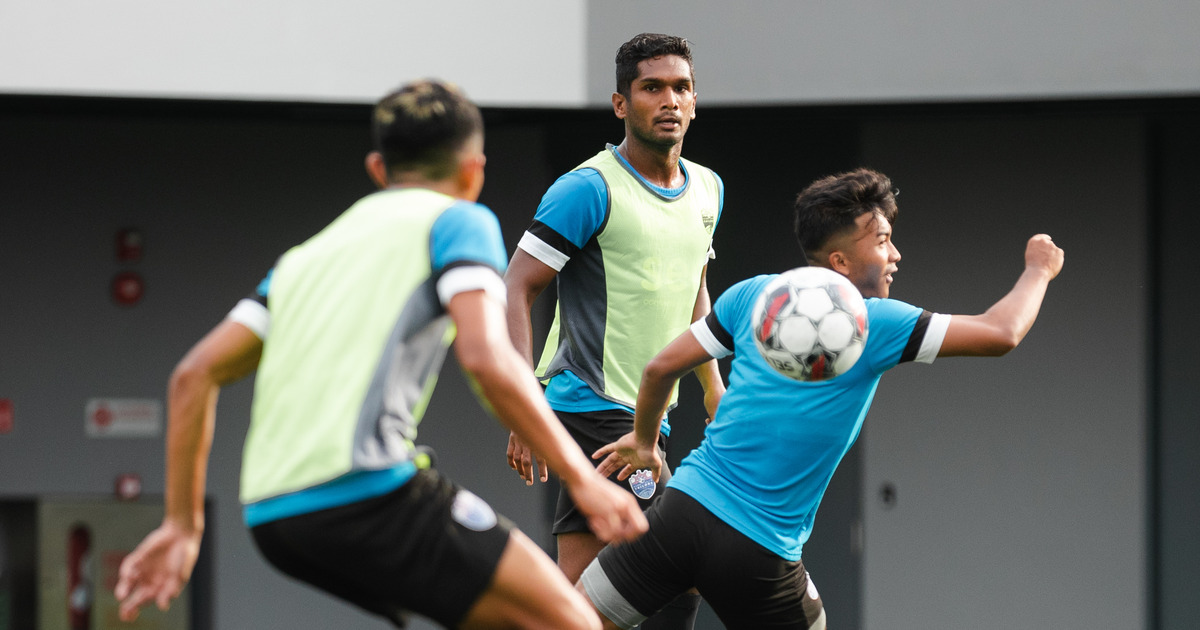 But even as we reset and sharpen our focus for the 2023 season, our raison d'etre – to drive progress in football here and to reignite Singaporean passion for the local game – remains the same, and indeed has sunk even deeper into the Sailors' psyche.
There will always be highs and lows in football, and even as  we celebrate our highs, we must learn to acknowledge the issues that lead to the lows – and work on them.
We must do this for our fans who consistently support us whatever our results. 
We are going back to the same fundamentals that we believe will drive our next phase of growth in 2023 and beyond.
At the Sailors we continue to drive towards our vision of flying the Singapore flag at Asia's top club competition, and to become one of the best clubs on the continent.
We already are the most successful Singapore club at the ACL, a record sparked by that magnificent header from our Singaporean Song that ignited spirited celebrations from every Sailor on the Buriram City Stadium pitch. 
I am certain that if we can call on that same dedication and fire we saw from our Sailors that day – and consistently so – we can chart a path through much smoother seas and go full steam ahead towards our vision in 2023 and the years that follow.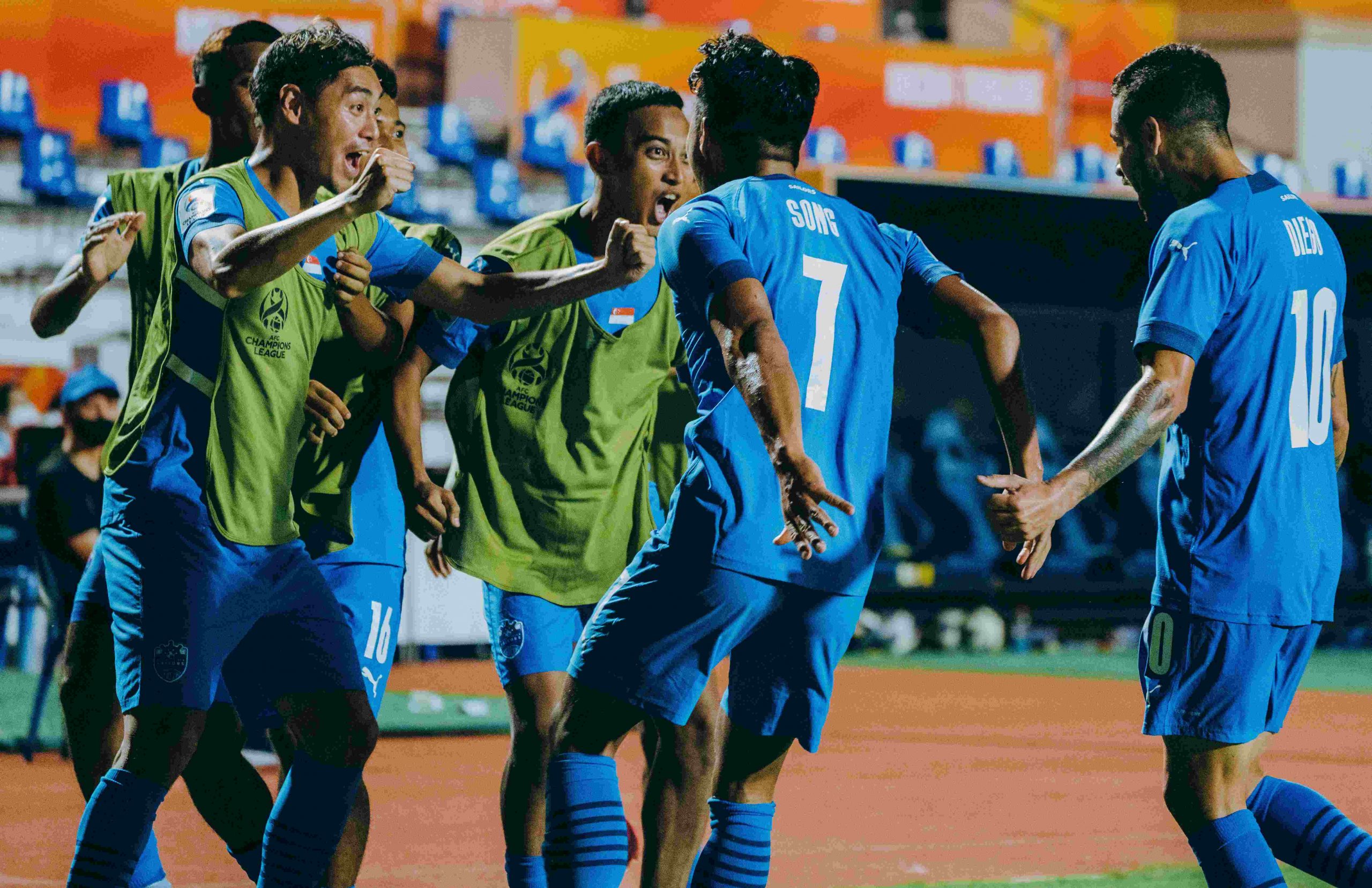 MORE FROM LION CITY SAILORS: