Earlier today (28 November), Singapore coach Tatsuma Yoshida announced the final 28-man Lions squad that will battle for honours at the AFF Suzuki Cup 2020 from 5 December to 1 January 2022.
All 12 Sailors who were in the Japanese tactician's provisional squad made the final cut, including Hariss Harun and Hafiz Nor who have joined the squad after recovering from Covid-19.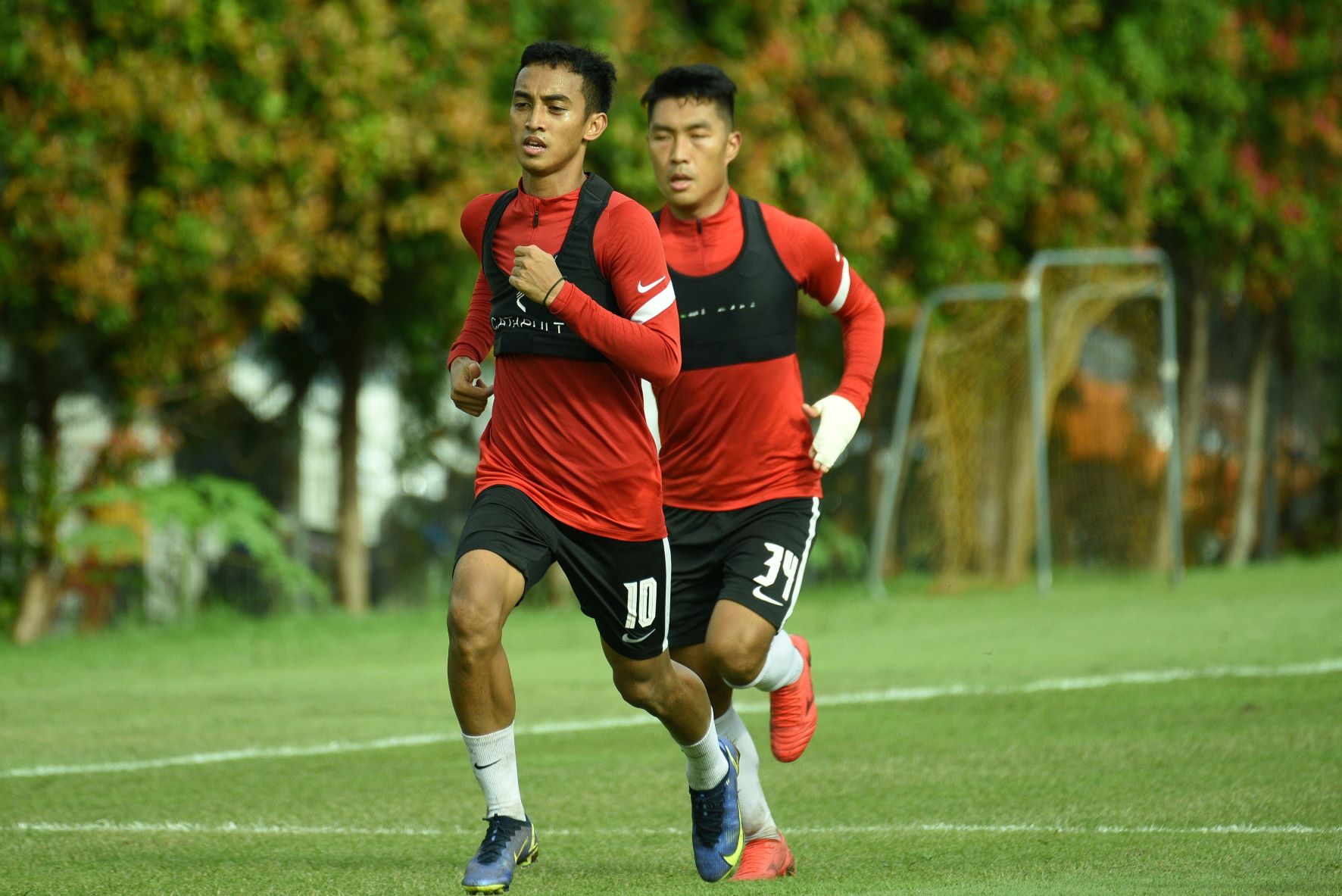 The 101-cap Hariss will captain the Lions' side looking to re-establish Singapore as kings of Southeast Asia. He was part of the Lions' Class of 2012, the last Singapore side to win the Suzuki Cup, some nine years ago.
Singapore, four-time winners of the AFF Suzuki Cup, will begin their Group A campaign against Myanmar on 5 Dec, before going on to face the Philippines, Timor-Leste and Thailand over the subsequent 13 days.
"The team has worked hard during the past month and now that our first match is approaching, we are all very much looking forward to getting our Suzuki Cup campaign started. This is a huge tournament for us and as the home team, we know that the eyes of the nation are upon us, and expectations will be high," said the 31-year-old.
"I have seen the amount of hard work and effort put in not just by my fellow teammates but also the entire backroom staff. We need no other motivation for us to go out there, play for each other as well for the flag, and hopefully bring pride and joy to Singapore and our fans."
The Lions will play all their group games at the Singapore Sports Hub's National Stadium. Tickets are available for purchase at www.fas.org.sg/tickets.
Sailors in Tatsuma Yoshida's Lions' squad for AFF Suzuki Cup 2020:
Goalkeeper: Hassan Sunny
Defenders: Amirul Adli, Nur Adam Abdullah, Tajeli Salamat
Midfielders: Hariss Harun, Saifullah Akbar, Shahdan Sulaiman, Song Ui-young, Adam Swandi
Forwards: Faris Ramli, Gabriel Quak, Hafiz Nor
The Lion City Sailors have signalled their intent to take an assured first step in the Asian Football Confederation (AFC) Champions League (ACL) next year, with the acquisition of South Korean international Kim Shin-wook. 
The 1.98 metre forward was signed from Chinese Super League giants Shanghai Shenhua on a free transfer and will join the club on a three-year contract. The 33-year-old comes with immense ACL experience, having won the tournament twice, first with Ulsan Hyundai in 2012, then again with K League 1 rivals Jeonbuk Hyundai Motors in 2016.   
Shin-wook's aerial prowess brings an additional dimension to the Sailors' attack and set-pieces, but he is equally adept with the ball at his feet, scoring a brace for his country in the FIFA World Cup Qualifiers earlier this year in June. He captained the South Korean team that beat Sri Lanka 5-0 at home.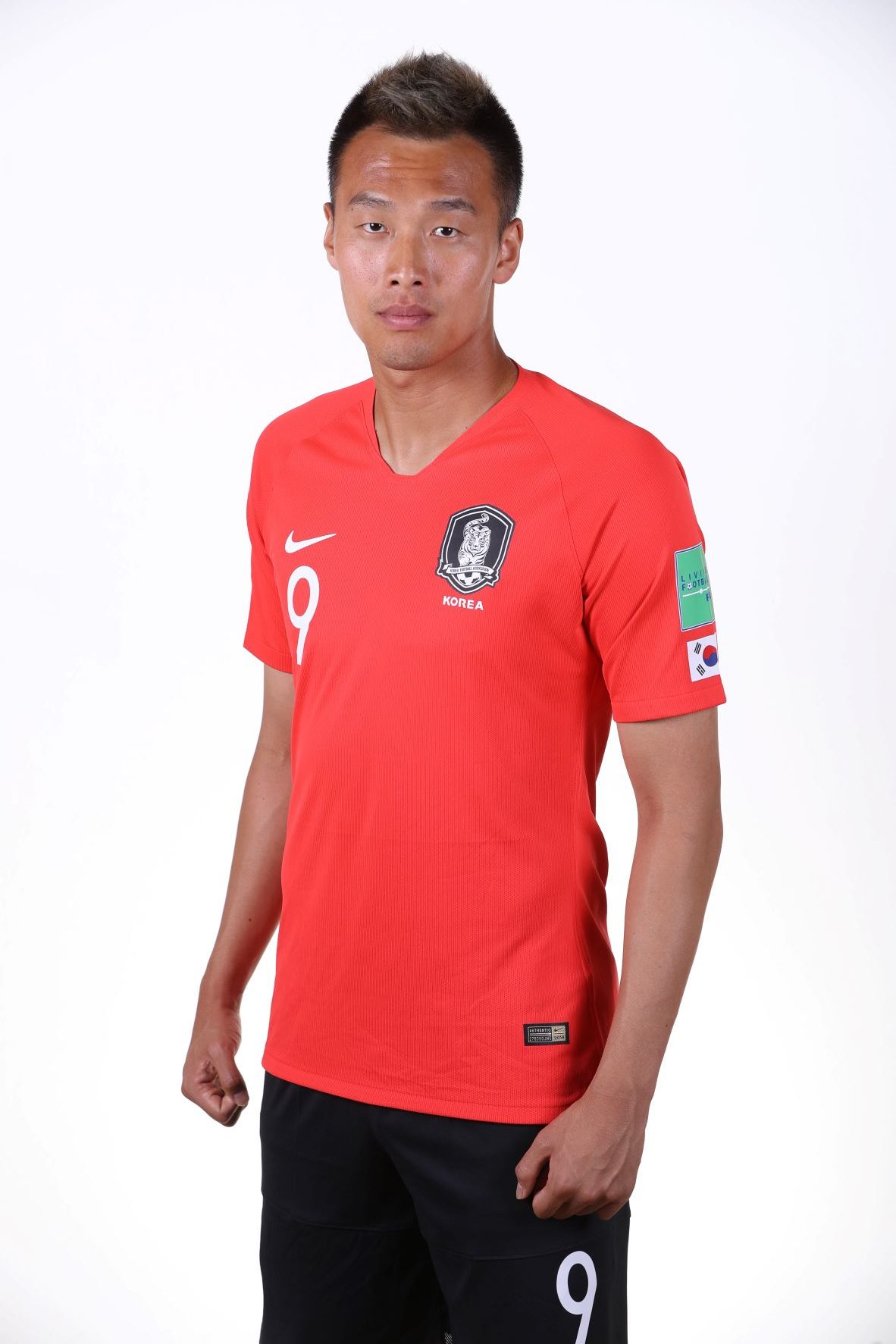 The Sailors will make their ACL debut next year, securing qualification for Asia's top club competition after winning the Singapore Premier League title for the first time. 
"The Sailors project is an ambitious one that is fast gaining momentum. I was presented with the vision that got the club to this point, as well as what's in the pipeline for the years ahead, and I immediately knew I wanted to be a part of it," said the 2013 K League 1 Most Valuable Player. 
"I enjoyed my time in Shanghai Shenhua, and I'm grateful to the fans for all their support during the years I was at the club. 
"I'm delighted for the opportunity to build something with the Sailors, and I'm looking forward to the exciting challenge in the years ahead," he added. 
The club was founded with the aim of reigniting passion for Singapore football and have already sparked interest with the signing of Brazilian midfielder Diego Lopes in 2020 and Lions captain, Hariss Harun.   
The acquisition of Shin-wook underlines the Sailors' resolve for continual improvement ahead of their debut in the ACL next season. 
Moves to improve the backroom and support structure have also been made, and moves in that area are perhaps what will help Kim settle in quickly. 
Sailors Head Coach Kim Do-hoon has made an immediate impact since joining the Sailors at the midway point of last season, drawing from his ACL-winning experience with Ulsan Hyundai in 2020 to implement a high tempo brand of attacking football as he led the team to the SPL title. The South Korean has roped in countrymen Myung Jae Yong (Assistant Coach) and Kim Young Kwang (Video Analyst) in September to further drive the Sailors. 
"Shin-wook brings with him characteristics that will help take our game to the next level, and I'm delighted that he found as much excitement in the Sailors project as I did when I joined," he said.
"We are still a work in progress, but with the commitment from everyone at the club and the added boost that Shin-wook gives us, I'm confident that we will continue to get better."
Sailors Chairman Forrest Li was heartened by the support shown by Singapore football fans in 2021, and he reaffirmed the club's commitment to excellence. 
"Bringing in top-quality players like Shin-wook will boost our domestic and regional ambitions. We will continue to improve on the football front and off-the-field, as we take steps towards our vision, including our academy scholars programme and the state-of-the-art training facility that is being built," he said. 
"It was fantastic to see so many fans come into stadiums last season, and their passion is the most visible yardstick of our progress. We want to continue to deliver excitement and footballing excellence on the field, so that fans back Singapore football as we drive towards our vision."
The Lion City Sailors are set for a squad reshuffle ahead of the 2022 Singapore Premier League (SPL) season, with five players returning either from National Service (NS) obligations or loan stints, and five others leaving the club. 
Frontman Stipe Plazibat will leave as the Sailors' leading goalscorer with 23 goals in the two years since the inception of the club in 2020. Brazilian Jorge Fellipe, Aqhari Abdullah – who joined in 2016 when the club was known as Home United – Ho Wai Loon (on loan with Balestier Khalsa) and Faizal Roslan (on loan with Geylang International) will join Stipe in departing the 2021 SPL champions.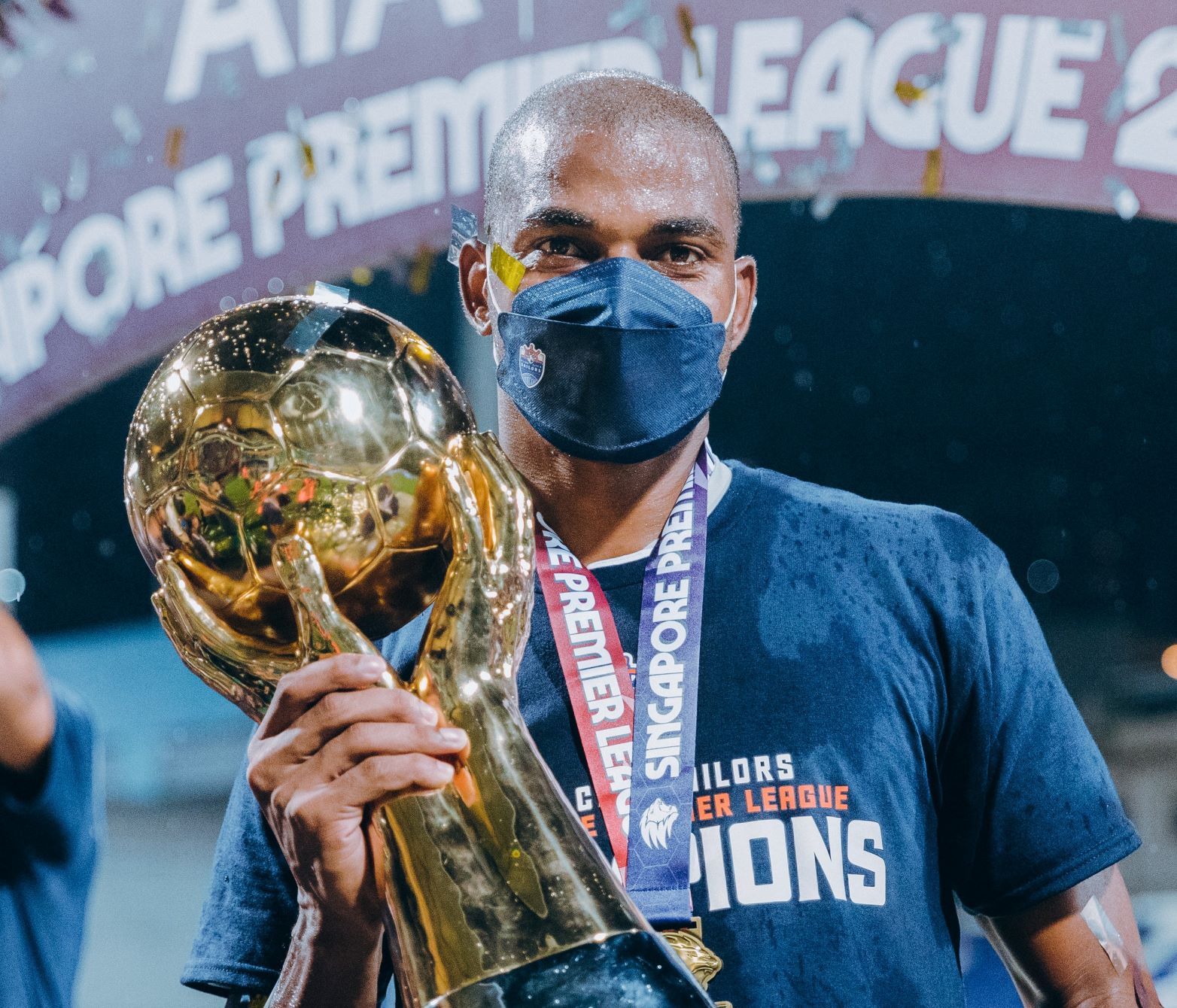 Iqram Rifqi returns from his loan stint with Geylang, along with Anaqi Ismit (on loan with Tanjong Pagar). 
The trio of Hami Syahin, Bill Mamadou, Zulqarnaen Suzliman will also return to the club after serving out their NS obligations. All three turned out for Young Lions during their NS stints when they were able to find time out from their duties. 
"Stipe, Jorge and Aqhari have made several important contributions for us on the pitch, without which we would probably have not been able to win our first SPL title this season," said Sailors Chief Executive Chew Chun-Liang. 
"More than that, they have had a very positive influence in the dressing room, are well-respected by players and staff alike, and we are confident that they will all continue playing at a high level wherever they go.
"On behalf of everyone at the Sailors, I would like to thank Stipe, Jorge and Aqhari for their invaluable service to the club. We will miss their presence."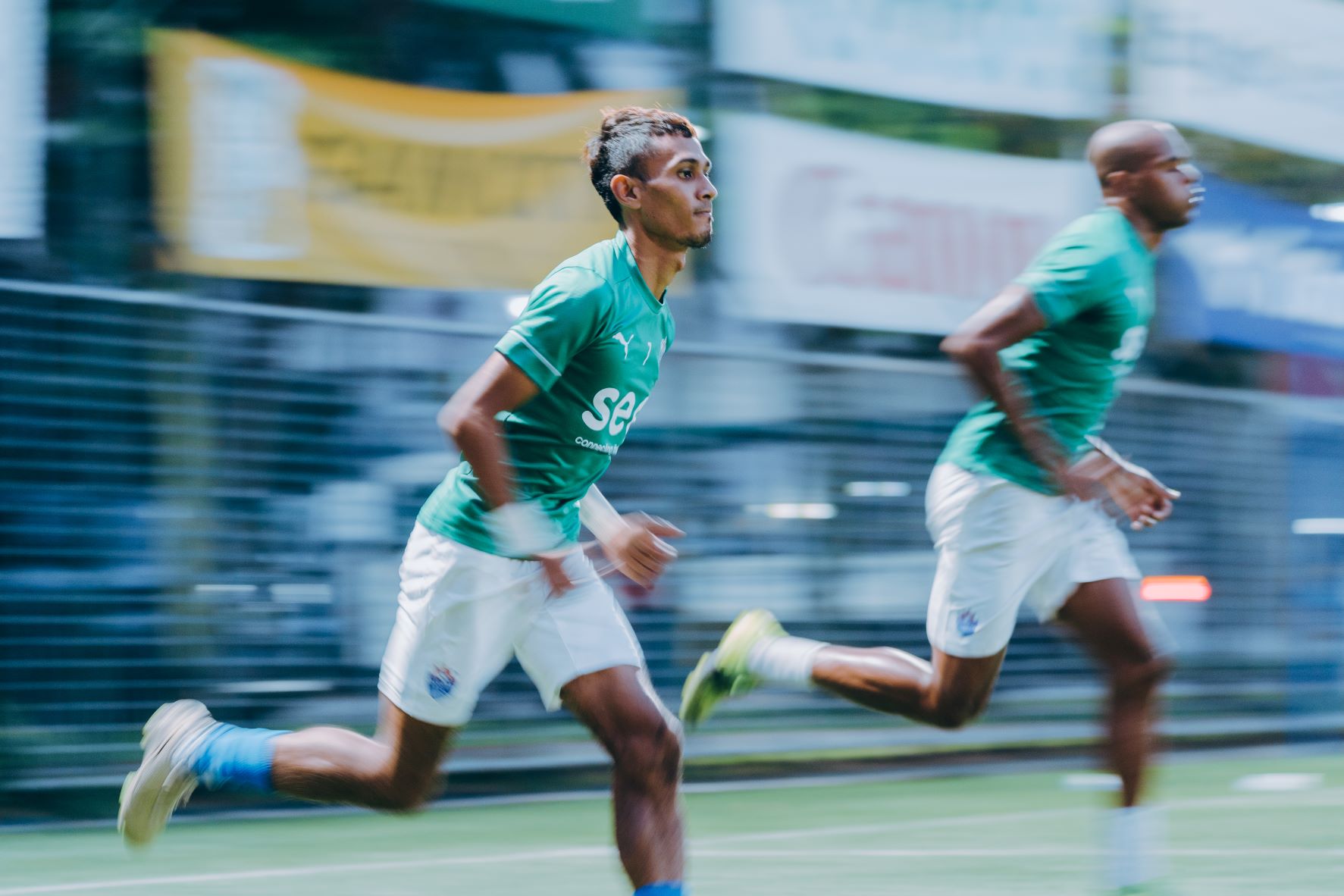 Chun-Liang revealed that these departures come as the Sailors overhaul the squad in preparation for the challenge of the Asian Football Confederation Champions League (ACL) next season.
"It's never easy to say goodbye to players, especially when they have been crucial to our success so far," said Chun-Liang.
"However, we are aware of the need to plan carefully for next season, where we will be competing on multiple fronts, including the ACL. 
"We're glad to welcome back the likes of Hami, Zulqarnaen, Iqram, Anaqi and Bill as we concurrently look to strengthen our squad to put ourselves in the best position to meet the objectives that we have set for the coming year."