Hello Sailors.
So this is it – the final group game, in our first-ever Asian Football Confederation Champions League (ACL) campaign.
Five emotionally charged matches played over the span of just over two weeks has been gruelling for all of us. Yes, we've enjoyed the highs – in particular, our historic victory over Daegu FC, as well as the win over Shandong Taishan. But we've also been humbled, and have learnt several painful, but valuable lessons across these five games.
Tiring though it may have been, none of us are ready to bid goodbye to the ACL just yet. We've come too far now to say that we're satisfied with what we've achieved.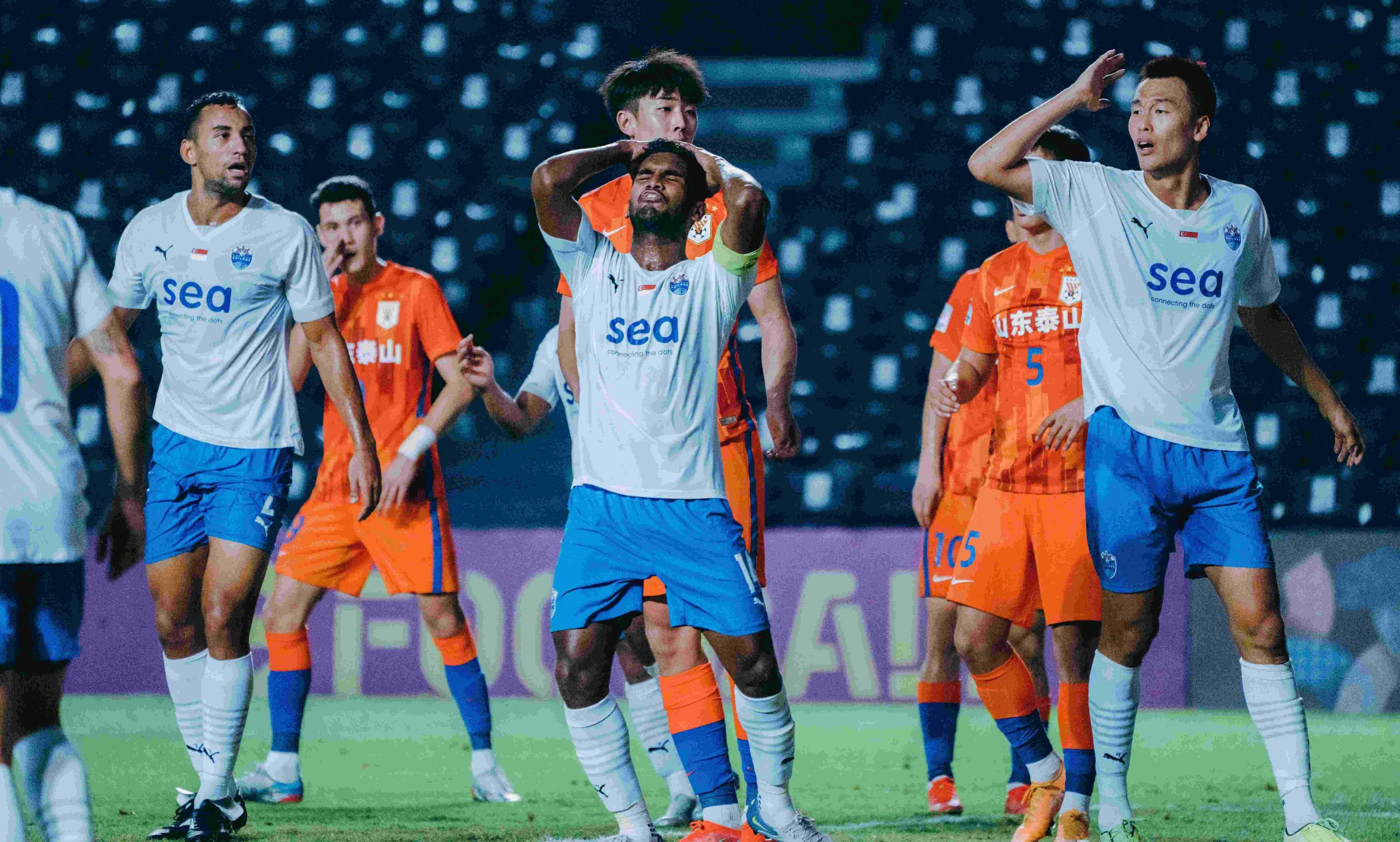 We want more.
There is no reason we should think that we don't deserve a place in the next round of the ACL. Just take a look at how we beat Daegu in what was only our second-ever game in the competition. We didn't just sit back. We took the game to them, played some really good football, and were able to show the undoubted quality that we have in this team. 
We won – convincingly.
But at this level, it's all about consistency. Each and every player is crucial to a team's success, and we need everyone to pull together in the same direction to be successful. That was a bitter lesson that we had to learn in our heavy 6-0 defeat to Urawa Red Diamonds. We have to acknowledge that there is a gulf in quality between the Japanese teams and us, but that's the level we should aspire to reach.
So, here we are now, three points behind both Daegu and Urawa in the table.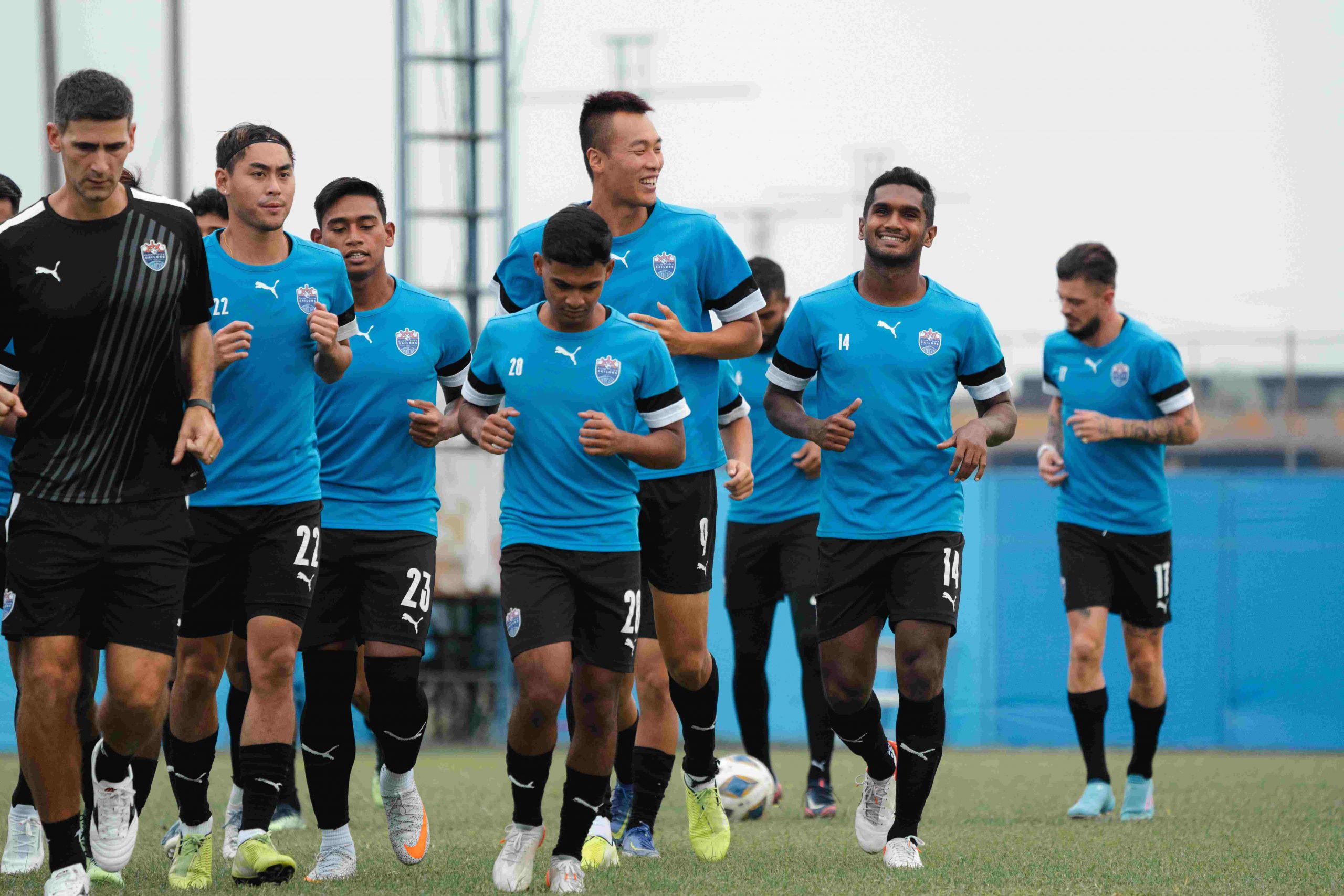 To be honest, we didn't expect to be in this position in our maiden ACL campaign, and I think we've done well so far. But we all know what we have to do now, if we are to stand a chance of becoming the first Singapore club to reach the next round of the ACL.
We HAVE to win our final group game against Daegu.
It won't be easy, of course. There are tired legs and tired minds in the team. But it's an issue that every team in the competition is facing, given the number of games that we've had to play in such a short period of time.
However, I promise you – we will throw everything we have at Daegu. We will not give up without a fight.
After all, we are all aware of how significant a victory – and hopefully progress to the next round of the ACL – would be. Not just for the club or the players, but for Singapore as a whole.
We might not be the favourites to win, but you never know what will happen. We've seen so many games where the underdogs secure an unlikely victory through sheer hard work, grit, and an unwavering belief in themselves.
That is exactly what we have to emulate. Let's give this our best shot, and make sure that we do not return to Singapore with any regrets.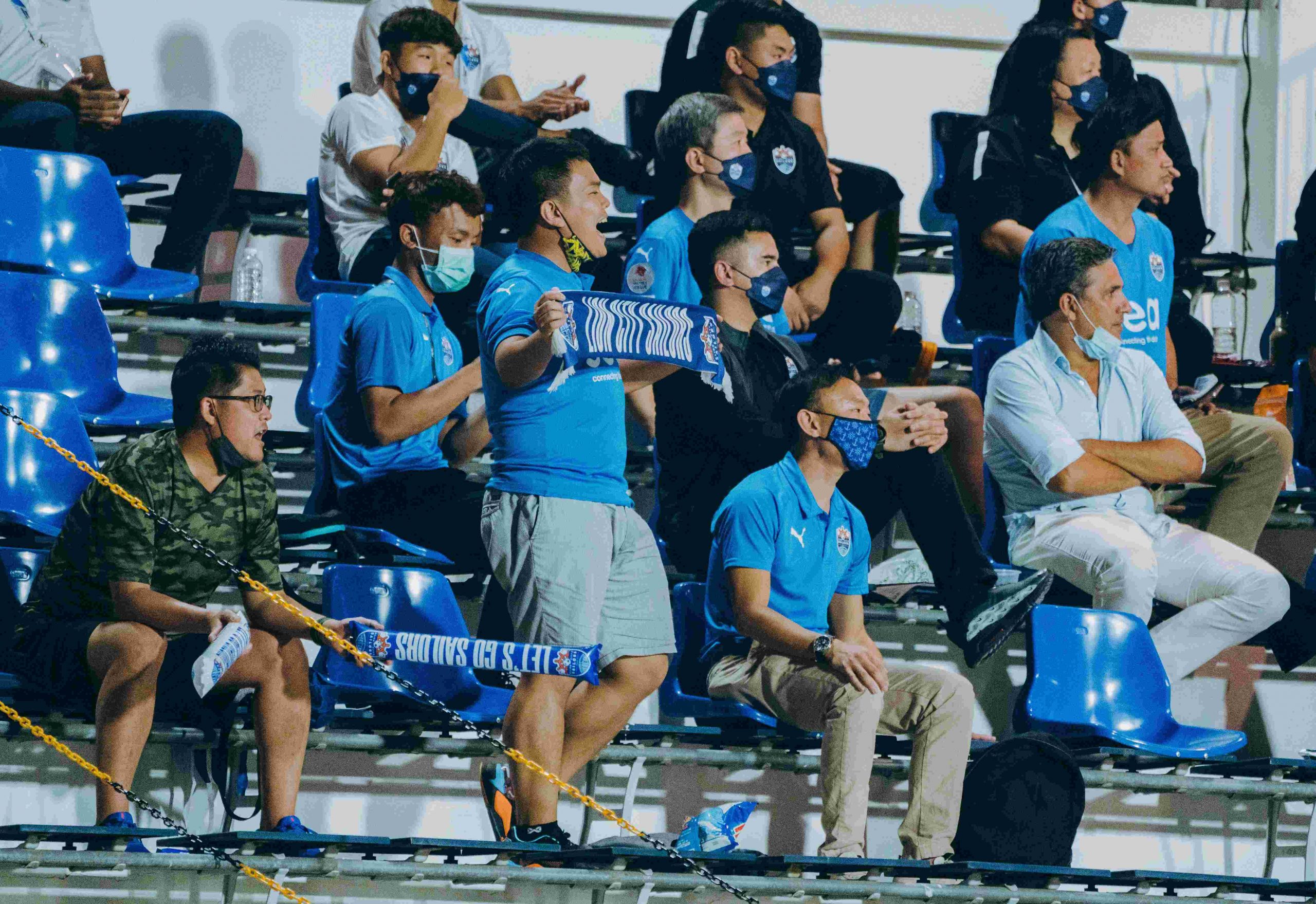 Finally, I'd like to take this opportunity to express my appreciation to our fans who have supported us throughout the highs and lows of our ACL campaign. In particular, thank you to those who travelled to Thailand to cheer us on in person – we really appreciate your time and effort, and we hope that we were able to bring you joy through our performances in the competition.
For those of you at home, we're grateful for your support and kind words of encouragement on social media. We hope you'll continue to cheer us on, not only for this game against Daegu, but for the rest of the season.
Together, I firmly believe that we can achieve great things. 
Let's get all hands on deck.
It was just last week that the Lion City Sailors wrote their name into Singapore football history.
Kim Do-hoon's men became the first Singapore side to beat a K League team, overcoming Daegu FC 3-0 in the Asian Football Confederation Champions League (ACL) at Thailand's Buriram City Stadium.
On 18 April, the Sailors put on a brave, committed and disciplined performance to stun the South Korean outfit into submission. It was a sensational upset that nobody, not even the most optimistic of Sailors fans, could have predicted.
The Sailors will now have to do it once again.
The two teams will meet in their final Group F game on Saturday evening, and only victory will give the reigning Singapore Premier League (SPL) champions a chance of progressing to the next round of the competition.
Can lightning strike twice?
Sailors striker Kim Shin-wook certainly believes it – and the Sailors – can.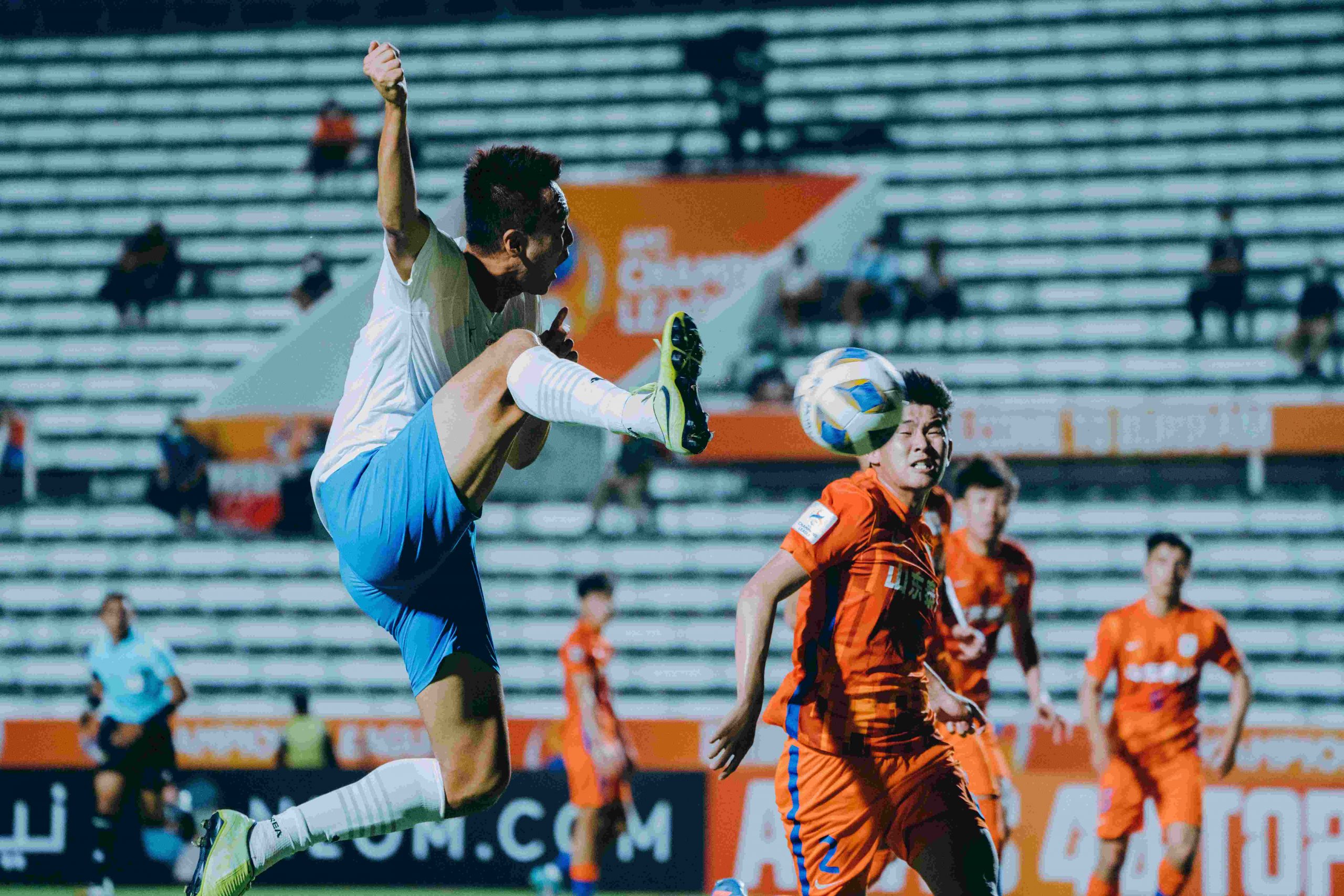 "The previous time we played them, our tactics worked perfectly, as we kept things tight at the back, and hit them on the counter. There's no reason why we can't repeat the feat again," said the 34-year-old.
"They might be stronger, but we can be their bogey team. We have to capitalise on their mistakes, and importantly, finish our chances. With hard work, and a bit of luck, I'm confident we can get the three points again."
As things stand, Daegu and Japan's Urawa Red Diamonds are currently joint-top of Group F on 10 points. The Sailors are three points behind in third, while China's Shandong Taishan prop up the table.
Both Daegu and the Sailors need to win to have any hope of getting through to the next round of the ACL in what is a unique situation. This is because only the best three second-placed teams from the five groups go through to the Round of 16, a rule further convoluted with the pre-campaign withdrawal of Shanghai SIPG that now means all results against the bottom-placed teams in each group will not count towards determining the best second-placed teams.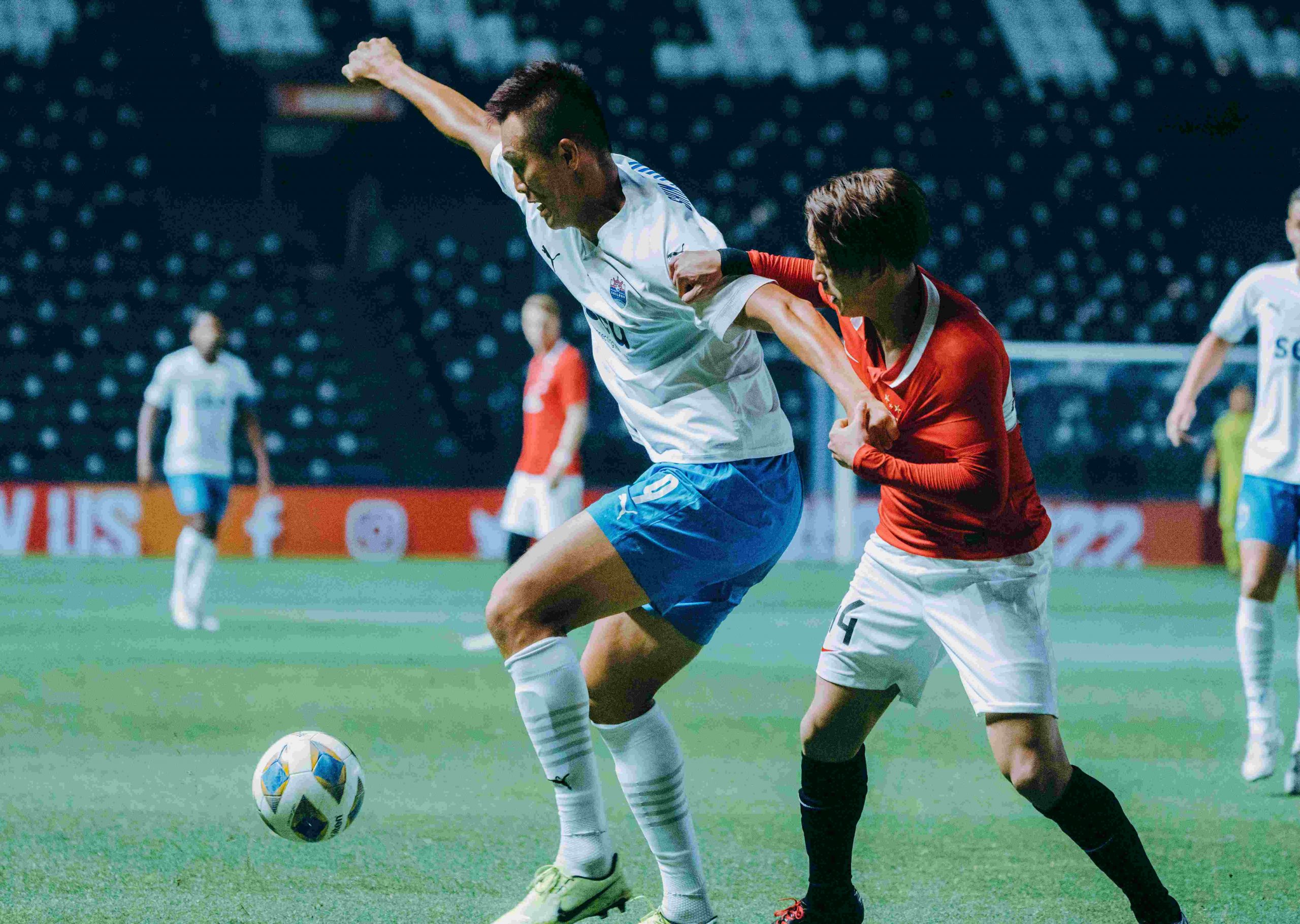 Shin-wook emphasised the importance of scoring the first goal of the game. He explained: "Scoring first is going to be very important, as it will set the tone for how the game will play out.
"In our last match (against Urawa), we conceded first, and that made it very difficult for us. But if we manage to open the scoring against Daegu, they will have to come out and attack us, and this could suit our counter-attacking play," he said.
Hailing this match as the "most important" of the Sailors' entire 2022 season, Shin-wook urged his teammates to give their all on the pitch, and make Singapore football proud.
"We have a strong mentality in the team, but we have to remain focused and motivated throughout the 90 minutes – and I believe we can," said the two-time ACL winner. "As a team, we have to realise that we are not just representing the club – this is us showcasing what Singapore football is about to a regional audience. That is a huge responsibility on our shoulders.
"The fans, young and old, will be watching us, so this is our opportunity to inspire them. Let's go out there and put in the best performance we can, and make history once again," he added.
"I believe we can."
Daegu FC will step out onto the pitch at Buriram's Thunder Castle on Saturday (30 April) looking for more than just the three points that will ensure they top Group F and qualify for the Asian Football Confederation Champions League (ACL) Round of 16.
The K League 1 side wants revenge. 
Speaking at the pre-match press conference on Friday (29 April), Lee Yong-rae was hell-bent on proving that the 3-0 defeat his team suffered to the Lion City Sailors on 18 April was an anomaly.
"We need to forget about the game that has already passed. We need to show Lion City Sailors that we are Daegu FC," said the midfielder who celebrated his 36th birthday just a day prior to the loss that marks the first time a K League 1 side were defeated by a Singapore team.
"We need to show them," repeated Lee.
The win over Daegu was a major highlight of the Sailors' maiden ACL campaign, with those three points keeping Kim Do-hoon's men in with a chance of qualifying for the Round of 16. 
It is a point not lost on Daegu Head Coach, Alexandre Gama.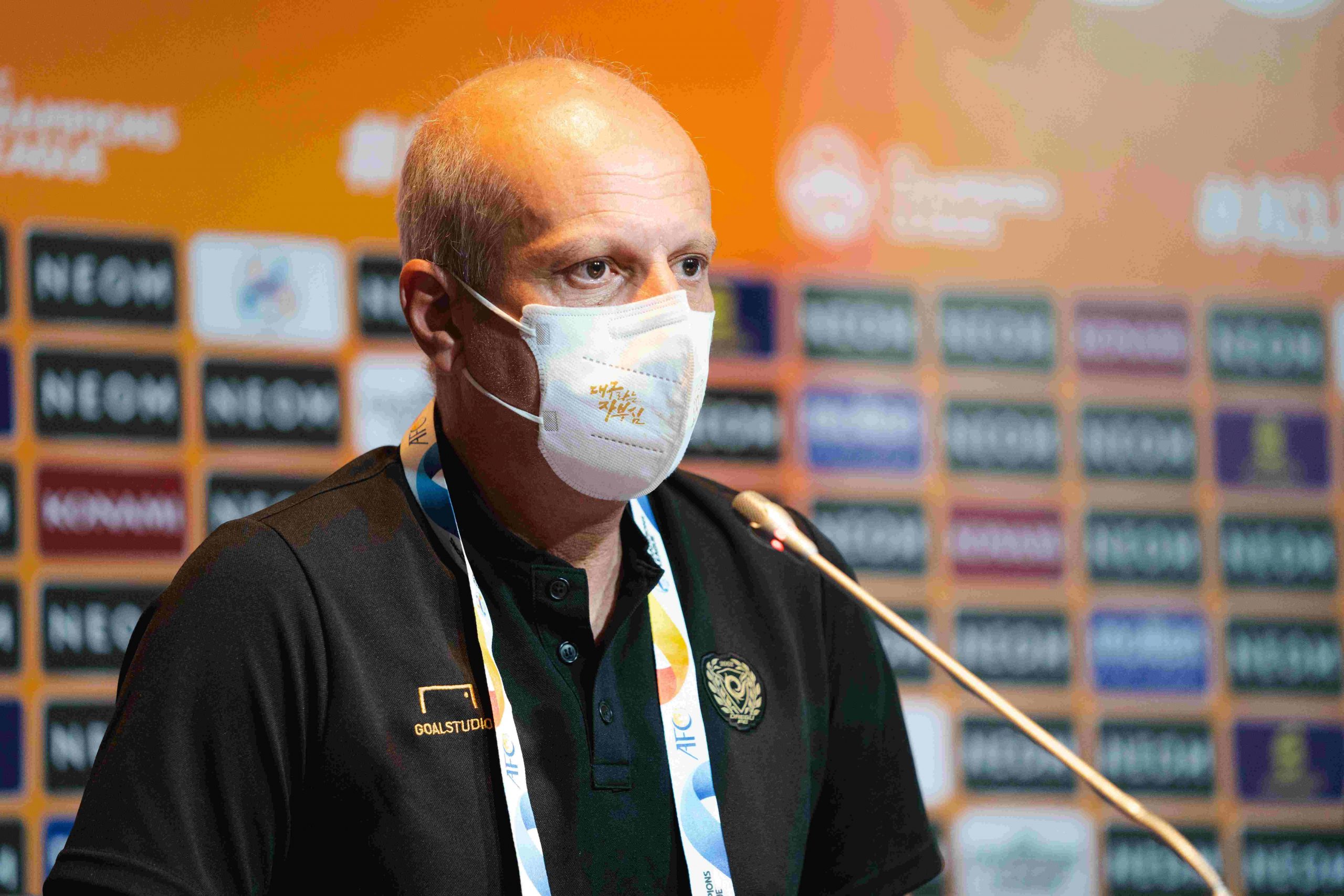 "This is a very special match for us, and we can only qualify if we get three points. I expect a good game with both teams fighting for a win," said the Brazilian.   
"We respect (the Sailors). We know they can win, they showed us that. We improved a lot after we lost to them and I hope we continue this way. They won the first game, and I hope we can now change that result."
After a gruelling schedule that has already seen teams play five games in a space of 15 days in the hot and humid Buriram weather, fatigue will be a factor for both sides. But Gama called for his charges to soldier on and keep their heads in the game. 
"We can't complain about being tired or not feeling good. We came here to qualify and now we have a chance, so even if we're tired, we must give more than 100 percent," he said.
"All teams are tired, physically and mentally, but we must be ready for this game – whatever the situation – if it's raining, if it's hot, if we're tired or not tired. 
"This is our chance and we cannot lose this opportunity."
Despite the must-win approach that Daegu has taken for this fixture, Gama will not throw caution to the wind.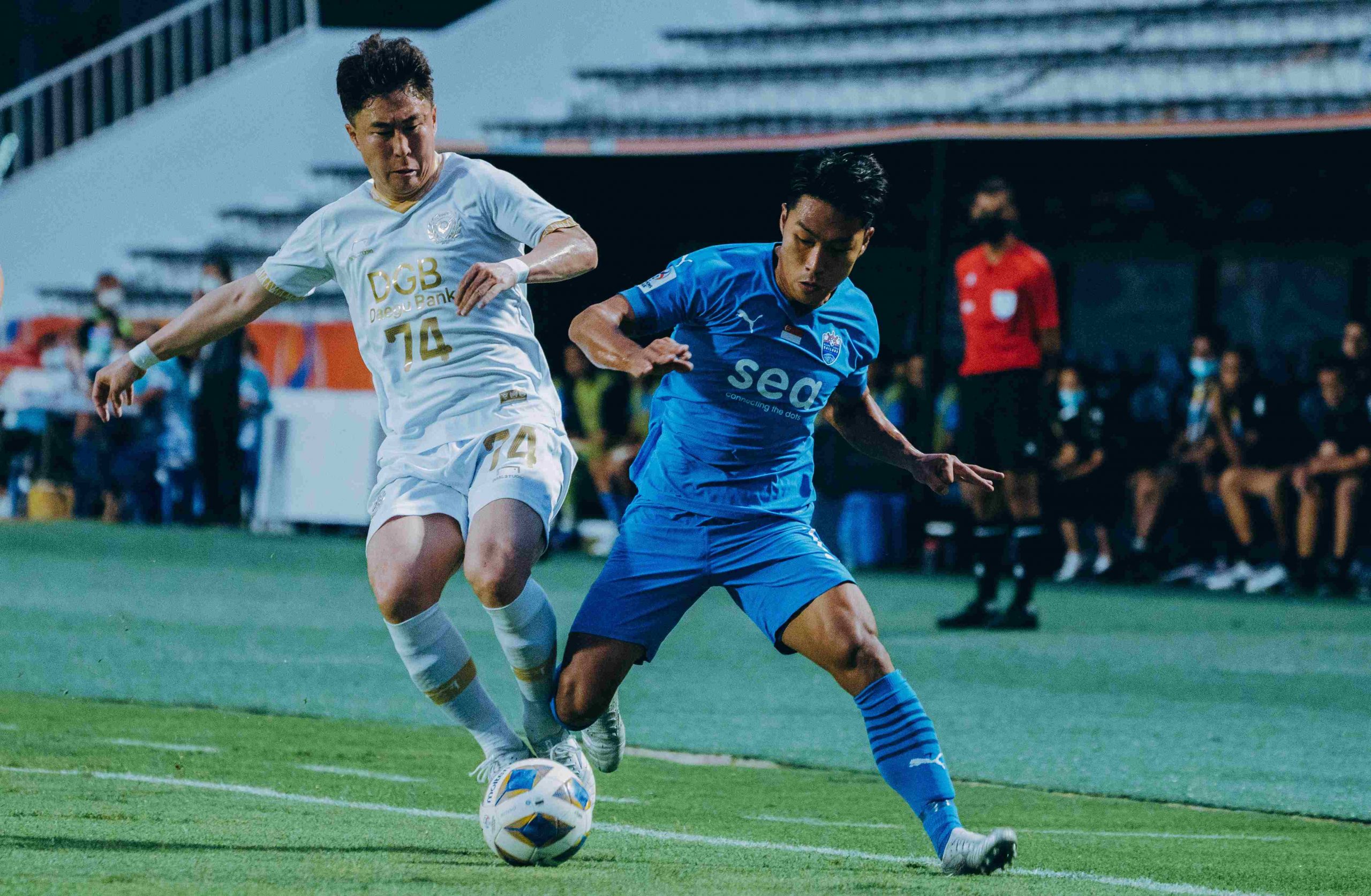 "The Sailors, in their last game against the Japanese, they saved many players, and maybe they'll be more rested. But for us, we have two or three ideas on how to play this game, and we won't change too much for this decisive match," said Gama of the Sailors' 6-0 defeat to Urawa Red Diamonds on 27 April. 
"For us, only the victory is important. We cannot go crazy to try and win because if we get disorganised, we'll have big problems. We must play smart, play well."
Lee sang from the same song book as his head coach, asserting that his team are poised to take all three points, and perhaps exorcise the ghosts of the 3-0 loss. 
"We all know how important this match is. We lost the last match against them, and only winning (this reverse fixture) can guarantee our spot in the last 16," said Lee, who wears jersey number 74 for Daegu.
"We are ready." 
When the final whistle went at the Buriram City Stadium on Thursday (27 April) night, the Lion City Sailors dropped their heads and dragged their tired bodies off the pitch.
They fell 6-0 to Japanese powerhouse Urawa Red Diamonds in the penultimate Group F match of their maiden Asian Football Confederation Champions League (ACL) campaign and disappointment was clearly etched on their faces. 
This was the Sailors' heaviest-ever defeat since the club's 2020 inception, but the equation remains largely unchanged in their quest to become the first Singapore club side to reach the ACL's last 16 – beat Daegu FC on Saturday (30 April) and the Sailors will finish second, giving them a shot to qualify as one of the best three runners-up from the five groups.
This was their fifth game in 13 days and with one eye on that crucial Daegu clash, Kim Do-hoon put out a much-changed side against Urawa – with Adam Swandi and Amiruldin Asraf handed their first starts in the competition, while key attackers Song Ui-young, Diego Lopes and Kim Shin-wook were all named on the bench along with Maxime Lestienne.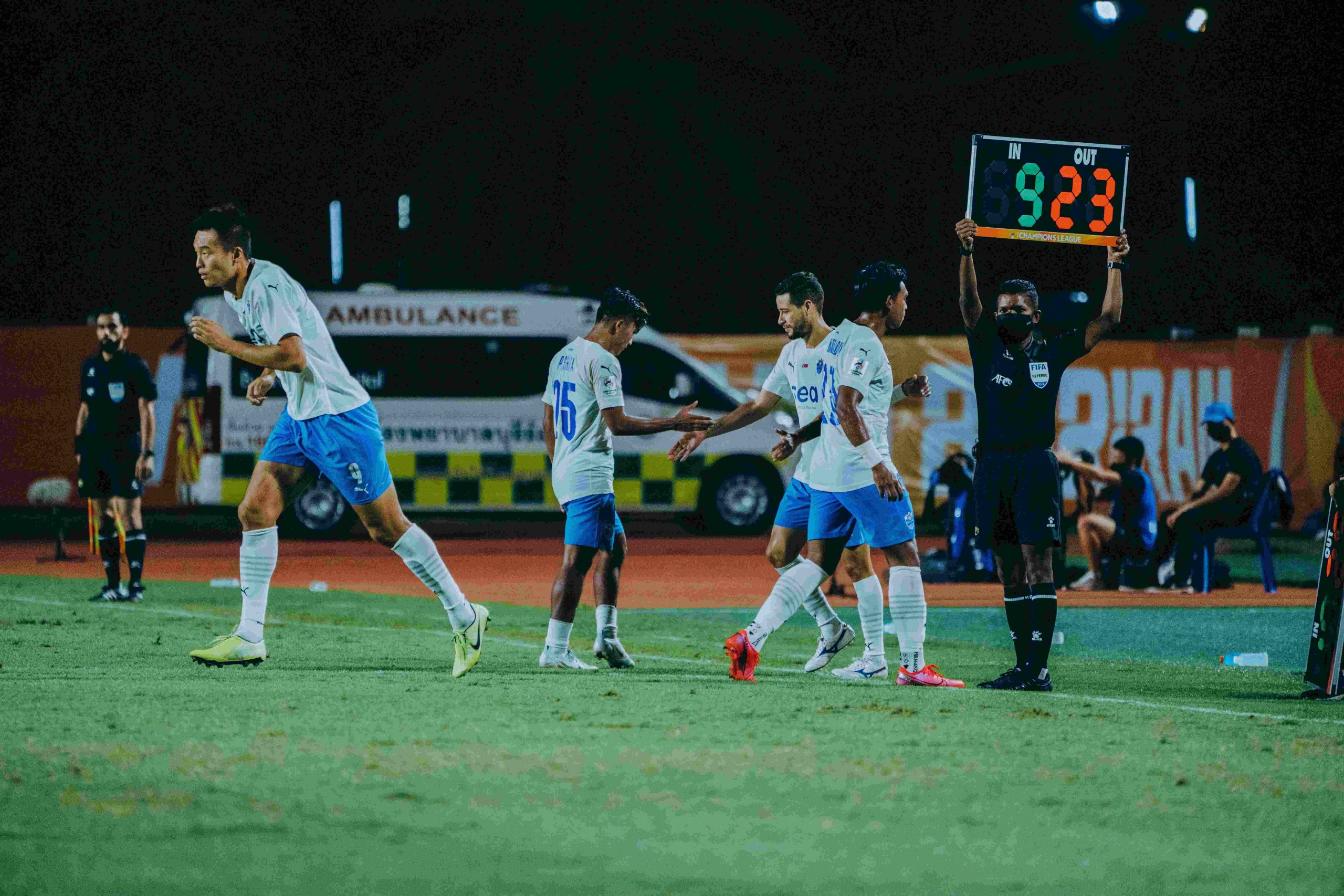 It was a move that did not pay off, but the Sailors Head Coach had few regrets. 
"Calculations were done on how to manage our last two matches. It was tough to see my players being worn out by the tight schedule and more so that they're playing during the Ramadan period. I had to try to see what I could do with the team and come up with the best solution," said the 2020 ACL winner.
"I have to emphasise, we did not give away tonight's match. 
"We're short in terms of defenders (and couldn't rotate), so I was trying to put fresh legs upfront to do some pressing and be more aggressive in the attacking third. If they could do their part and hold the game (in the first half), we could try and see how the game goes in the second half but it did not go to plan for us."
Urawa were determined to bounce back from disappointing results against Daegu (a 1-0 loss and 0-0 draw). Only once did they go three ACL games without a win since last winning the competition in 2017 and they were clearly driven to prevent that happening a second time.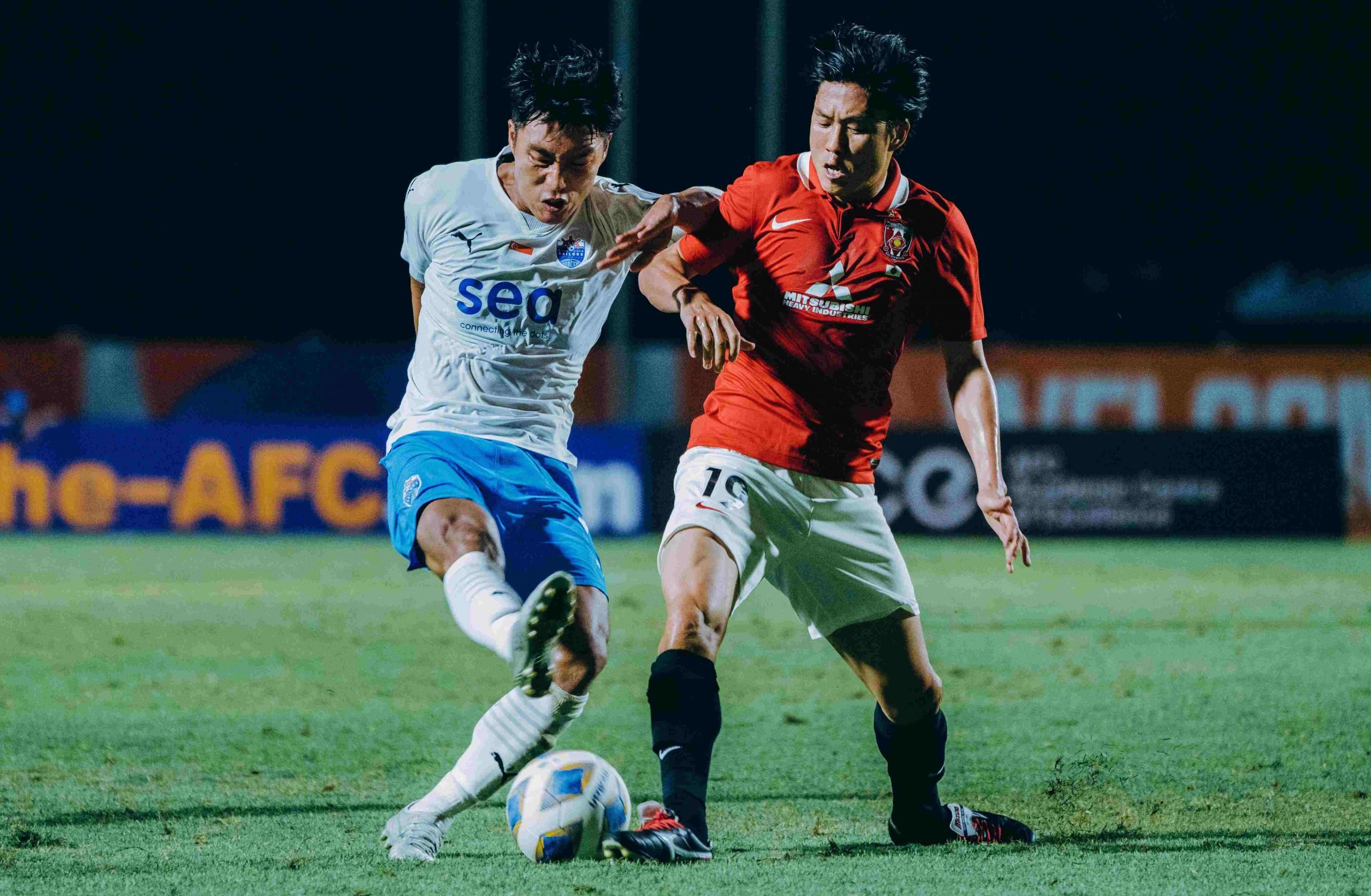 Despite a decent start by the Sailors, it was the Emperor's Cup champions who drew first blood on 14 minutes with Kazuaki Mawatari's speculative shot drawing an uncharacteristic error from Hassan Sunny who palmed the ball into goal. 
Hassan redeemed himself with crucial saves to deny Takahiro Sekine and David Moberg Karlsson, but there was nothing he could do to stop Urawa's second in the 39th minute with former Dutch Under-21 forward Alex Schalk rifling home from the edge of the area. 
The result was put beyond doubt early into the second half, courtesy of two quick-fire Urawa strikes. Yoshio Koizumi floated a superb cross to the back post for Karlsson to nod in on 48 minutes, before the provider turned goalscorer four minutes later with a near post shot that hit the back of the net. 
Ricardo Rodriguez's side added a fifth in the 62nd minute with substitute Yusuke Matsuo breaking through the lines to convert in a one-on-one situation against Hassan. But the Sailors began to play some crisp football once Shin-wook, Diego, Song and Maxime came onto the pitch. 
Song saw his 63rd minute shot deflected wide, before Wookie was denied his first ACL goal in Sailors colours seven minutes later when his powerful header off Maxime's cross was denied at point-blank range by Urawa's veteran shot-stopper Shusaku Nishikawa.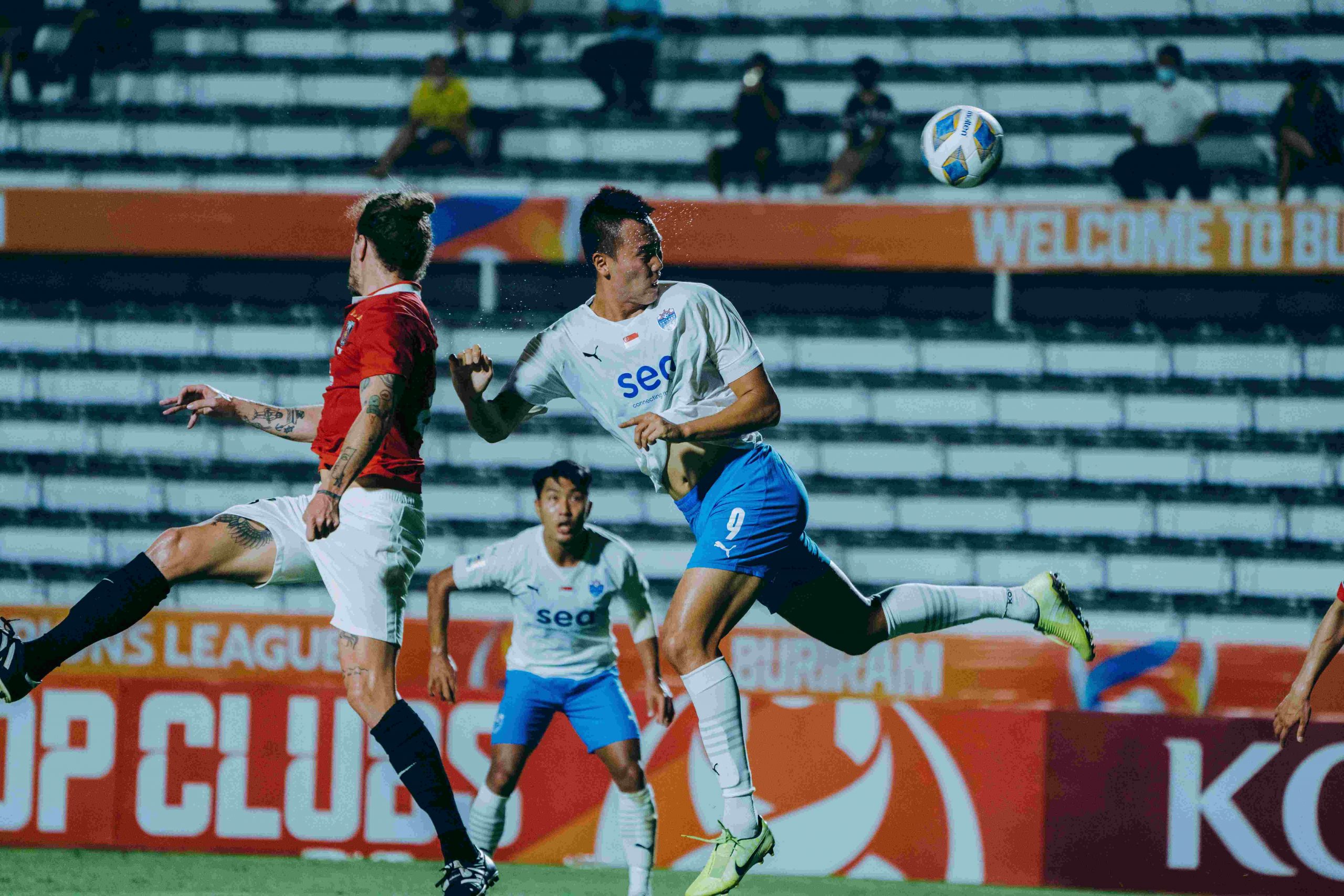 Urawa would round off a resounding win on the stroke of full-time through another Matsuo strike to reward their boisterous supporters and go top of Group F. The Sailors will now turn their focus to learning from their mistakes, as they prepare for the all-important Daegu clash this weekend. 
"The first line of our pressing was a little below from what I wanted. We gave Urawa a lot of space to play and dominate the game. There's definitely a gap (between both teams) in terms of the technique on the ball, decision making and game management," acknowledged Kim. 
"But the gap is getting closer now that we've played more games at this level. Our players are playing with a quicker tempo and showing personality in the games regardless of the result – and that is what we have to continue to do, play our football and go all out against Daegu."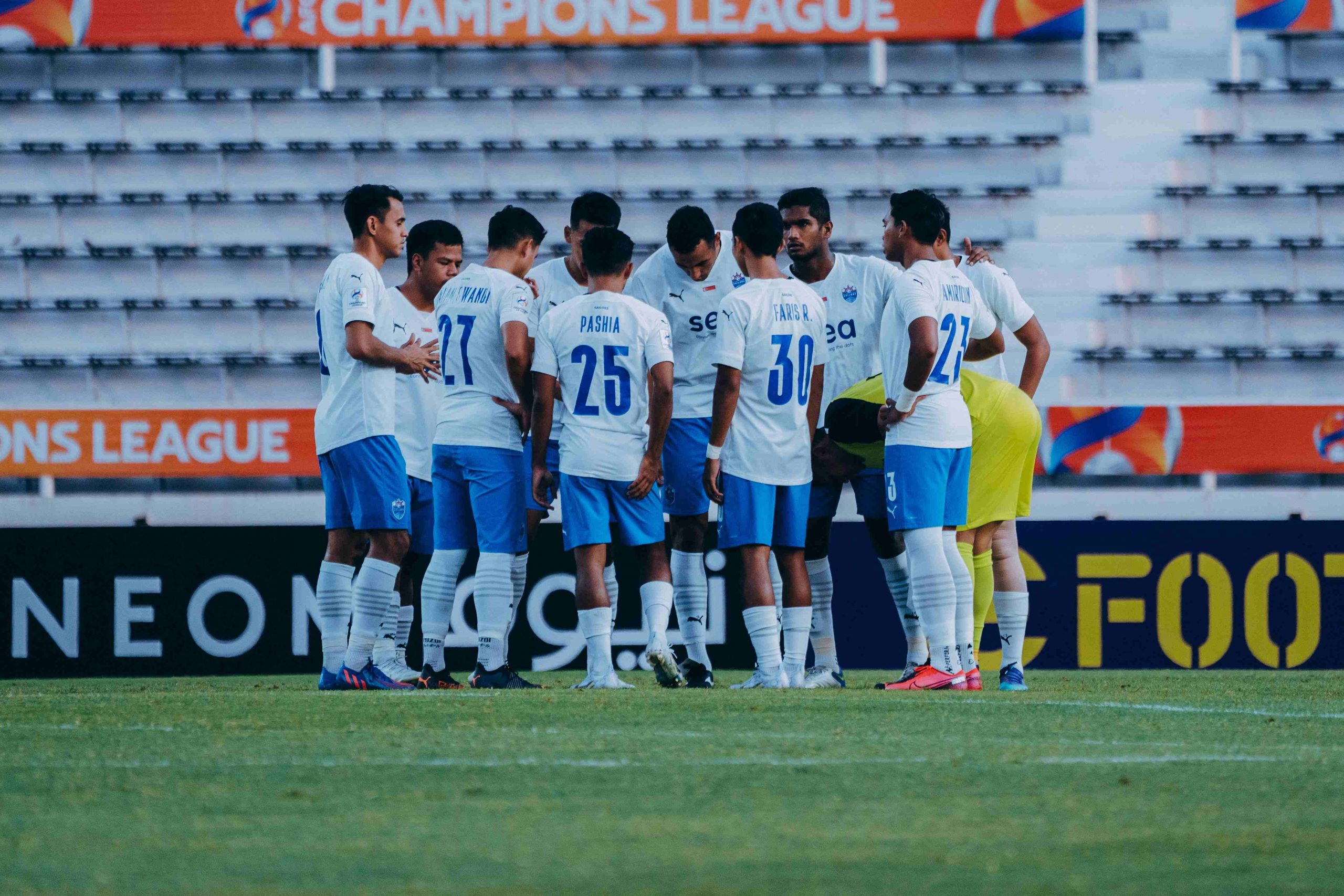 Captain Hariss Harun wants his side to stand up strong and try to replicate that stunning 3-0 upset over the K League giants on Matchday Two. 
"We need to get this loss out of our system as quickly as possible. Many of us are tired but we'll work around it and there can be no excuses," he said.
"Daegu's a team that we've beaten before, but we cannot take it for granted and we'll need to go out there with everything to beat them again."
There was more than a hint of tentativeness in the way the Lion City Sailors played when they made their Asian Football Confederation Champions League (ACL) debut against Urawa Red Diamonds some two weeks ago.
Then, the Japanese outfit fully capitalised on the Sailors' inexperience in the competition – and early nerves – to secure a 4-1 win.
Three games later, however, and it will be a vastly different Sailors side that Urawa will come up against on Wednesday (Apr 27) at the Buriram City Stadium.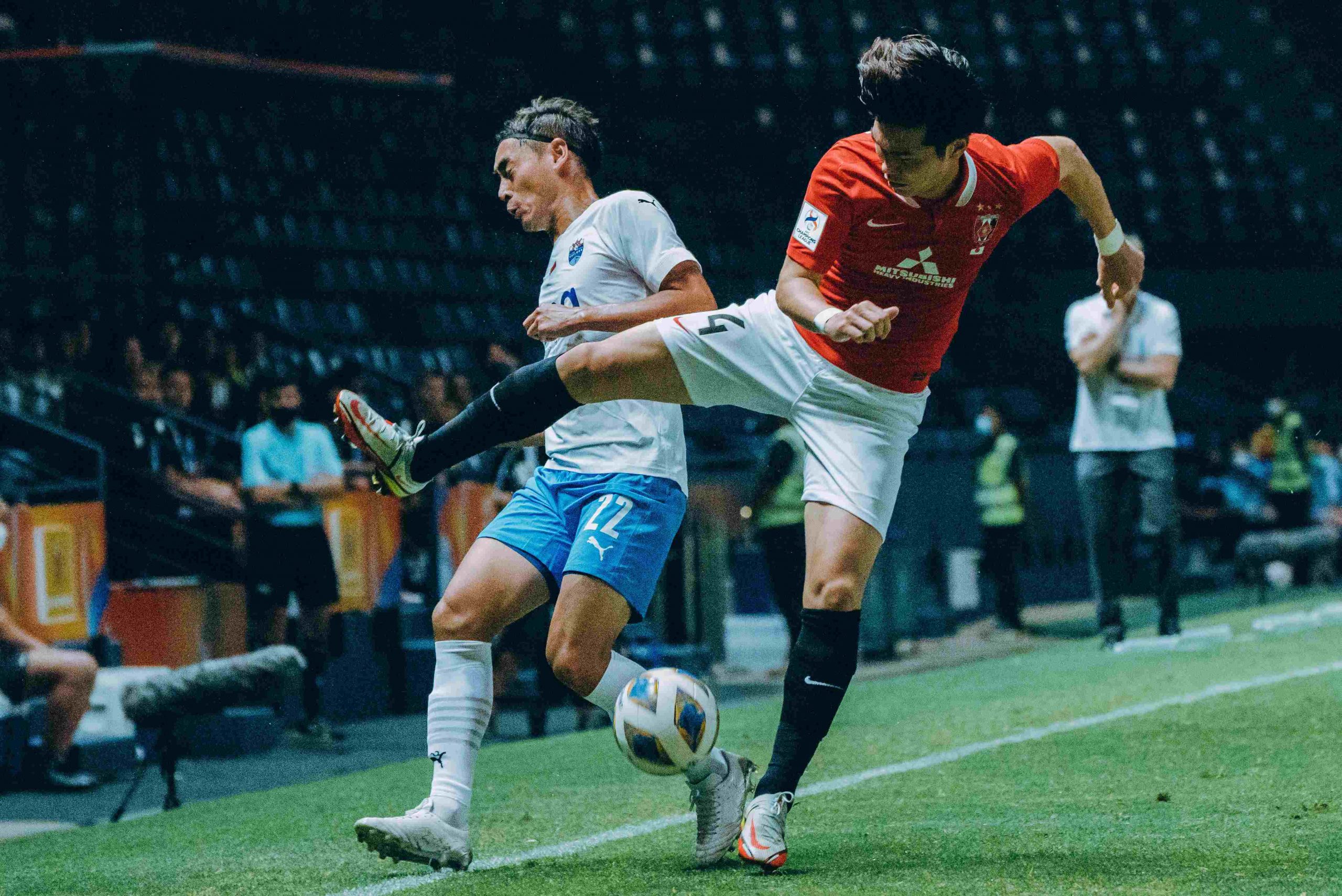 Having notched two wins – including a historic 3-0 win over Daegu FC – and a draw since that defeat, the reigning Singapore Premier League (SPL) champions are now brimming with belief, assured in the knowledge that within the squad they have the ability to go toe-to-toe with Asia's best.
Sailors winger Gabriel Quak is confident that his side is now better prepared to face Urawa, and will look to grab all three points against the Saitama-based club.
"The result against Daegu did wonders for the team, it made us realise that we can get a result against these teams – that we can beat them," said Gabriel. "It will be no different when we take on Urawa – we will be going for the victory, even though they are undoubtedly the favourites."
Reflecting on what went wrong for the Sailors in the first fixture, Gabriel admitted that they failed to adapt to the intensity of Urawa's game quickly enough, although they did manage to put in a second-half performance that gave Ricardo Rodríguez's men more than something to think about.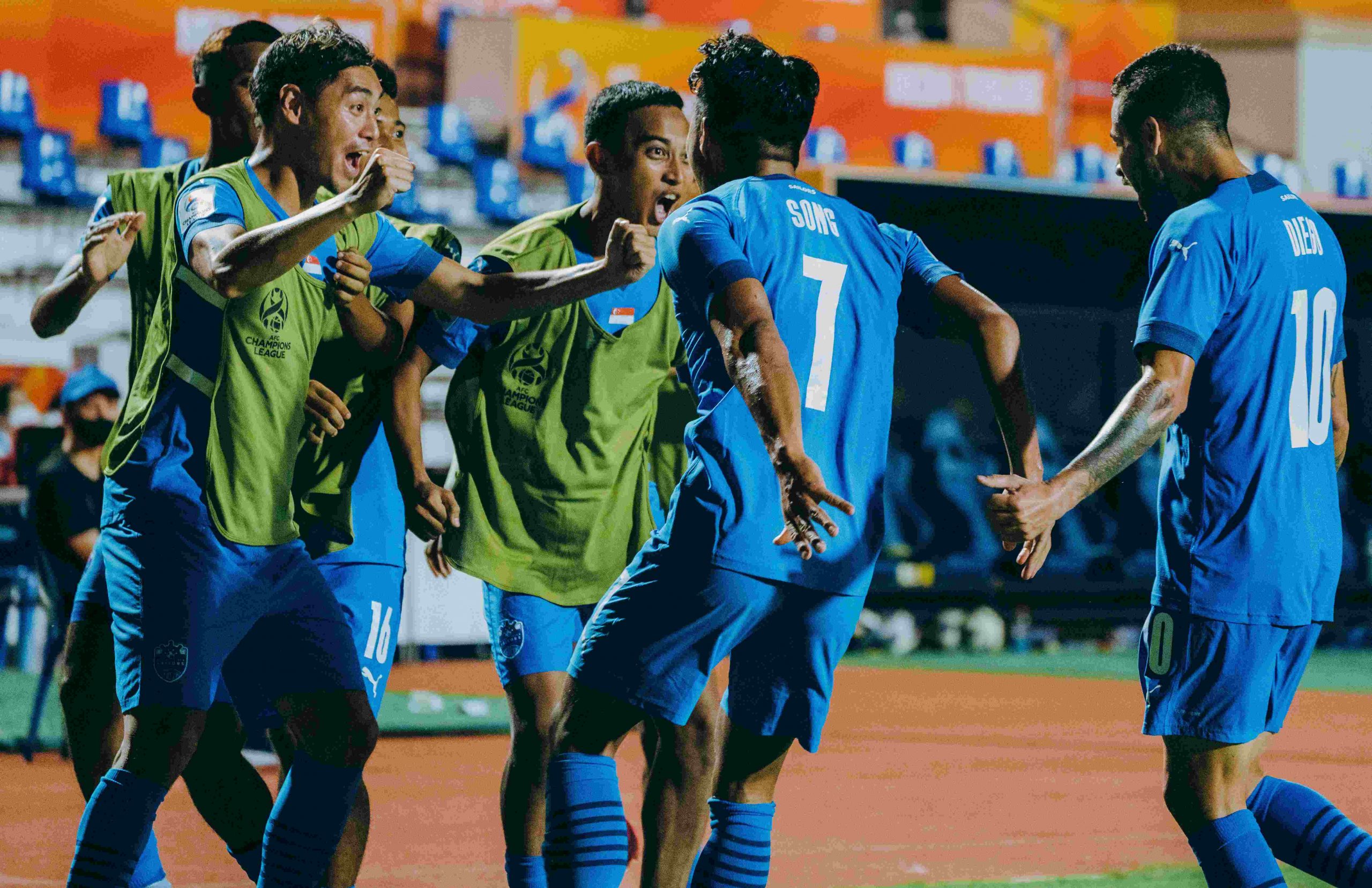 "As SPL champions, we were used to having a lot of the ball, playing against local teams that sit deep when they face us," Gabriel mused. "So to suddenly – in a matter of days – transition from a team that dominates possession, to having much less of the ball and needing to defend more required some adjustment on our end.
"Of course, the intensity between the SPL and ACL is different. Nonetheless, we did play much better in the second half in our first-ever ACL game against Urawa, and that is something we have built on, and now we're acclimatised even more to the rigours of the competition."
Having exceeded expectations in the competition so far, the Sailors currently find themselves third in Group F, level on seven points with both Urawa and Daegu – and very much in the hunt to become the first Singapore side to qualify for the ACL's Round of 16. 
This is already the best performance by any Singapore team in the competition, but more importantly, it means the Sailors' ACL destiny remains very much in their hands. The outcome of their final two group games – against Urawa and Daegu – is set to determine their fate in the competition.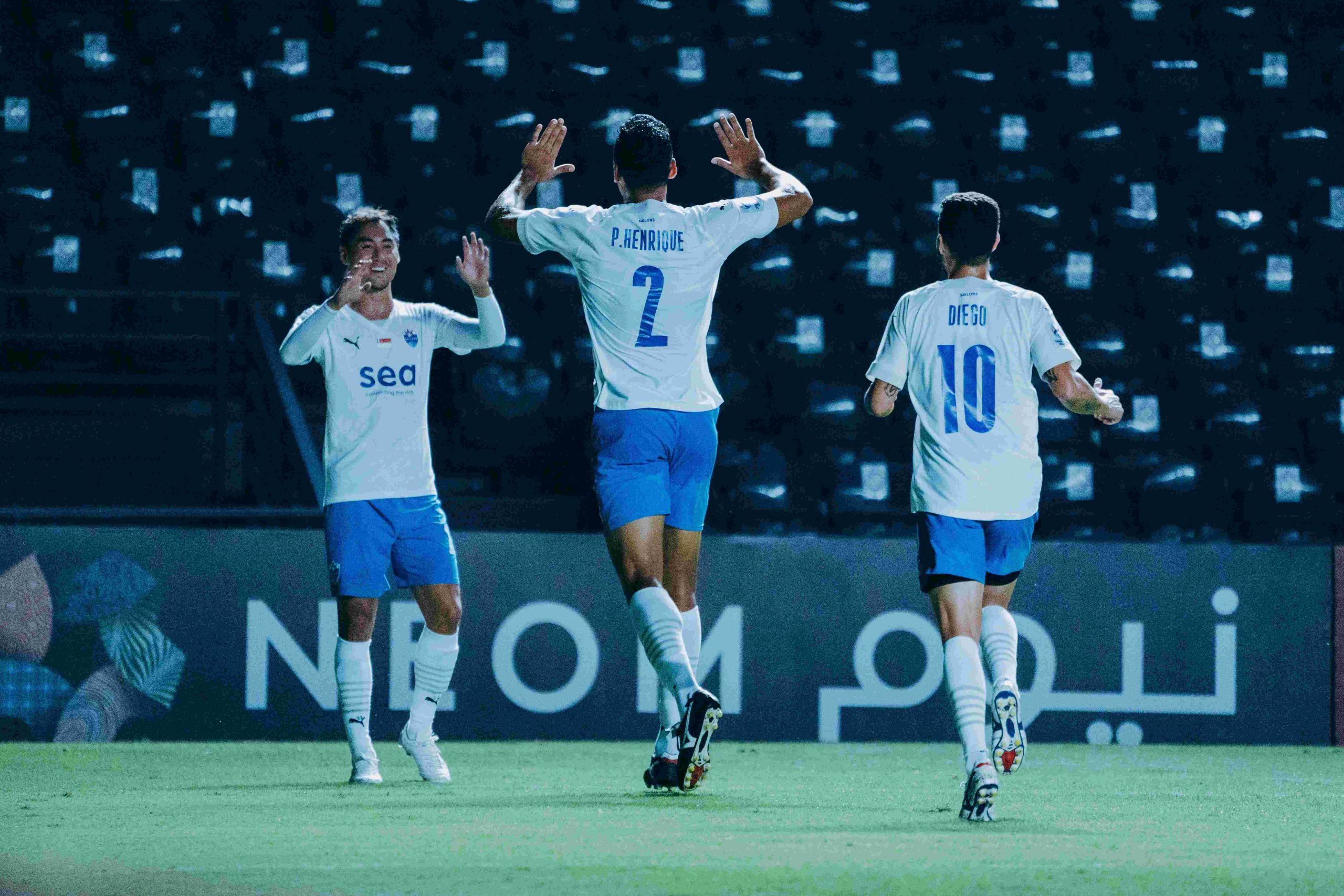 And Gabriel revealed that the prospect of achieving what no other Singapore team has managed before will give the Sailors a boost for the final two games.
"We've definitely exceeded expectations so far, but we shouldn't get carried away. Realistically speaking, prior to the start of this tournament, nobody would have imagined that we'd be where we are right now," said Gabriel. "Now that we've gotten ourselves in this position, where qualification to the next round is within reach, we have to dig deeper and give it a good go.
"It's been a topsy-turvy competition so far, with a lot of highs and lows, but the next two games will define how well we do in the competition, so it's important for us to stay focused. Deep inside, all of us are desperate to progress, knowing how close we are."
The Sailors remain underdogs to advance to the next round from Group F, but Gabriel believes that could work to their advantage against Urawa.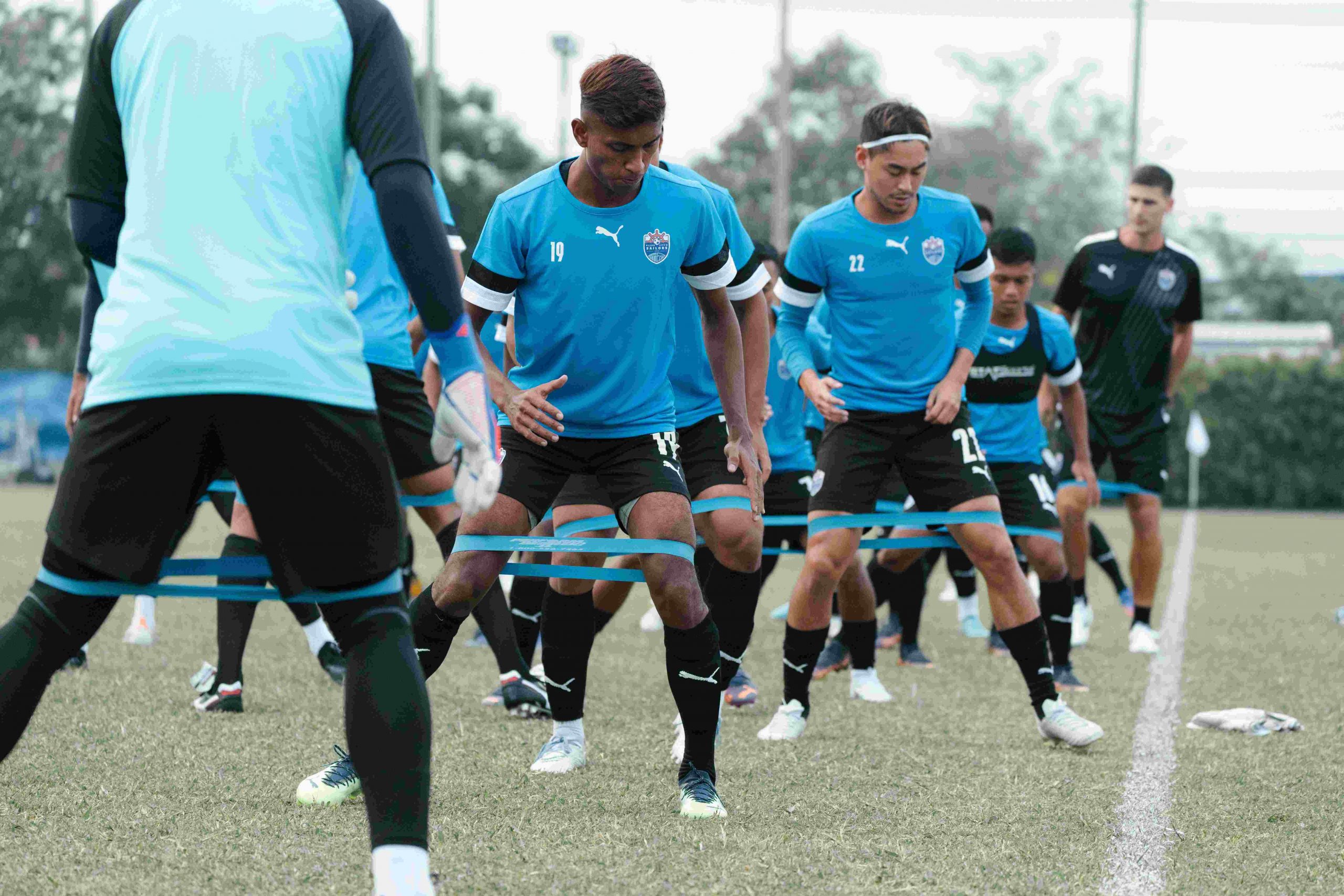 "I think the ball is definitely in Urawa's court because they are the favourites to progress, we're not. So, that added pressure on them could work in our favour," he said.
Gabriel was acutely aware that while the team has the requisite tools to make the continent sit up and take notice, they must bring their A game when they step onto the pitch at the Buriram City Stadium this evening.
"Anything can happen, and you've seen already in this competition that results can be so unpredictable. On our end, we must have belief in ourselves and stick to the coach's game plan," said the 2020 SPL Player of the Year. 
"We have to remain positive throughout, and fight for one another on the pitch, especially when the chips are down – that is the only way we can get a positive result."
The last two Asian Football Confederation Champions League (ACL) Group F matches have not gone according to plan for Ricardo Rodriguez's Urawa Red Diamonds. 
Since beating the Lion City Sailors 4-1 in their opening fixture and following that up with a 5-0 thumping of Chinese Super League side Shandong Taishan, Urawa endured a 1-0 loss to Daegu FC, then laboured to a 0-0 draw against the same opposition. 
Rodriguez is looking to get his team's ACL campaign properly on track with a win against the Sailors on Wednesday (27 April) at the Buriram City Stadium, but he is acutely aware that the Singapore Premier League champions will likely prove an entirely different proposition this time around. 
"Every team learns after each game they play, and (the Sailors) are doing that – they are improving – and maybe they will be a different team (when we meet tomorrow evening)," said the Spaniard. 
The Sailors went into half-time of that 15 April fixture 3-1 down, but took the game to Urawa in a much improved second half that saw the Sailors play some positive football and attack the Urawa goal.
"The Sailors will have their weapons…and for us it is important to cope with that, but this should be a different match compared to when we played in the first game," added Rodriguez, without revealing just what he believes are the Sailors' "weapons". 
"We will try with our style, but at the same time, think about our opponents' intentions."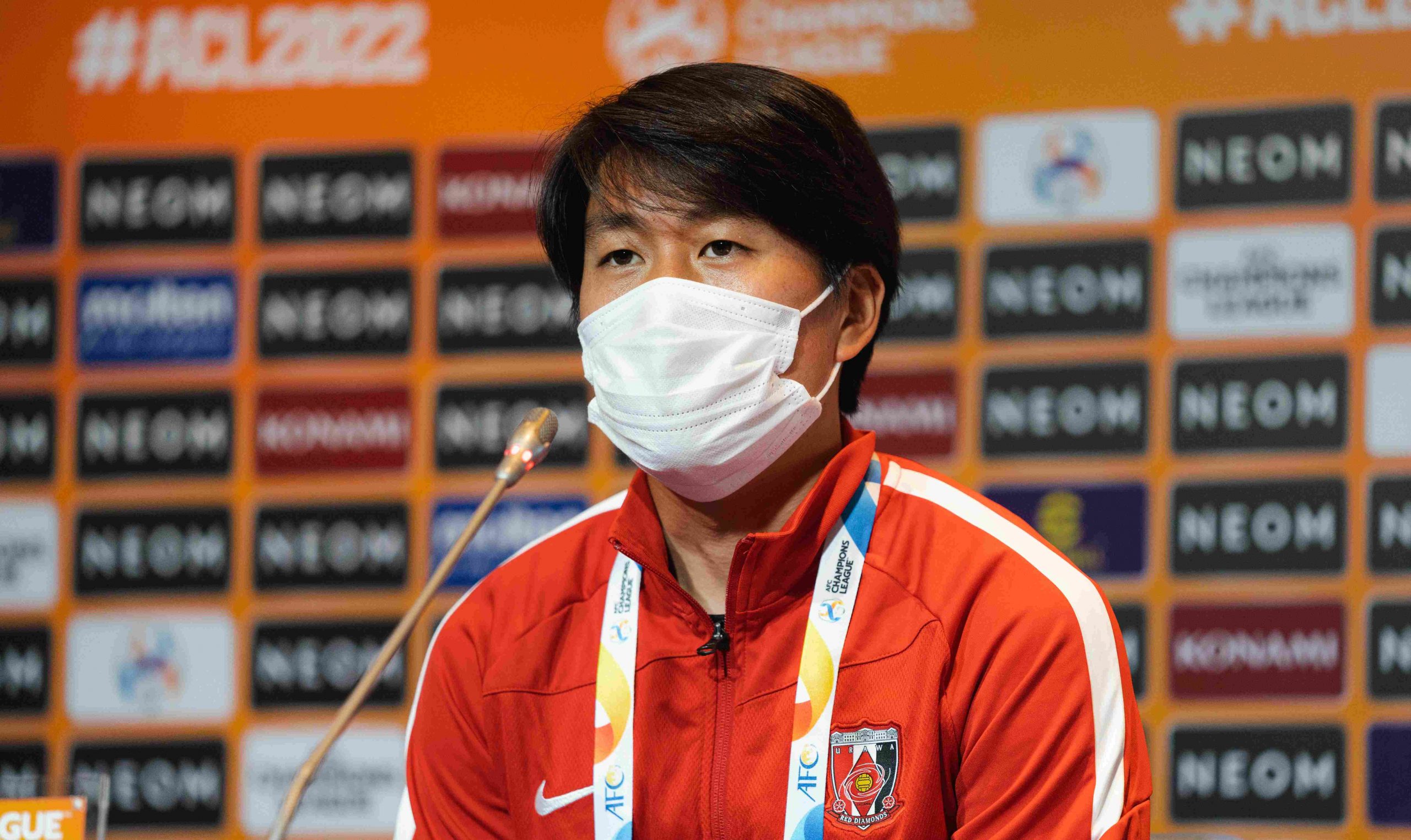 Sitting next to Rodriguez at Thunder Castle's media centre was Ken Iwao, who hinted that his teammates have yet to fully embrace the style that Rodriguez demands of the team at the ACL. 
"I watched the last game from the stands, and the team played a similar football (to what we played last year) – a vertical, aggressive football. That was different to the football that Ricardo wants to play, but I understand the logic to do that to get victories," said Iwao. 
"To avoid misunderstanding, I'm not saying that we're not playing Ricardo's football, I'm just saying that we are playing that football to get victories – a slight change of priorities," added the 34-year-old.
It was an odd suggestion from the midfielder, considering that Rodriguez has already led the team to two trophies – the Emperor's Cup and the season-opening Japanese Super Cup – since he took over the side in February 2021. 
Change is not an unfamiliar concept for Rodriguez, who has utilised 20 different players in his starting lineup across four games in Buriram. And it is perhaps an approach that will continue tomorrow evening. 
"We are showing good performances (despite) our rotations. In one game we changed nine players, and in another we changed five players, we showed good quality and maybe the other teams can't do that," said the 48-year-old. 
"We didn't win the important last game (against Daegu), but we still have options because (Sailors and Daegu) still have to play each other. We just have to play good games and win our next two games." 
Four nights ago (21 April), the Lion City Sailors trudged off the Buriram City Stadium pitch knowing they should have got much more out of the game.
They laboured to a 0-0 draw with Chinese Super League winners Shandong Taishan in their Group F Asian Football Confederation Champions League (ACL) fixture, failing to break through the Chinese side's tight defensive lines. 
The Sailors swallowed that bitter pill, thrashed things out on the training ground, and turned in a much improved display in Sunday's (24 April) reverse fixture against the same opposition, emerging 3-2 winners.
Sailors' Head Coach Kim Do-hoon paid tribute to the hard work his charges put in to take those difficult lessons on board. 
"We said after the last match that we need to wake up, and today we created a lot of good moments playing as a team and that's something that we improved over training the past two days," he said, speaking after the match at Buriram's Thunder Castle. 
"It's been difficult with the Muslim boys in the team having to go through a tough schedule in the Ramadan period – credit goes to them and we're happy to pull off this win."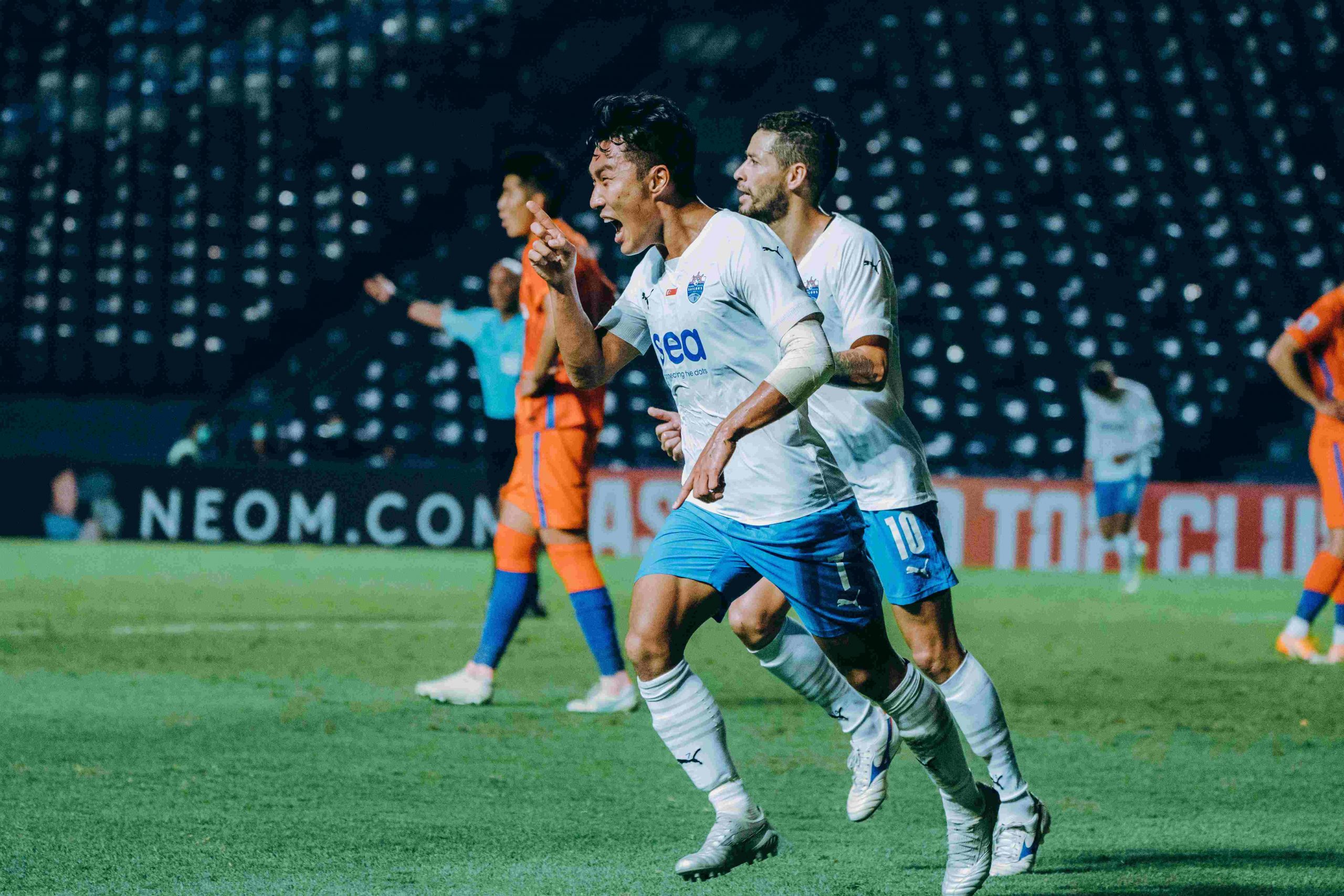 Goals from Song Ui-young, Pedro Henrique and Maxime Lestienne meant the Singapore Premier League (SPL) champions picked up their second win to follow up on the 3-0 upset of Daegu a week ago, and the Sailors continue to set new records for Singapore. 
They have now amassed the most points and scored the most goals in the ACL group stage with seven in each category – eclipsing the record of four and six respectively achieved by the now-defunct SAFFC in 2010.
More significantly, the result has given renewed belief that the Sailors could become the first side from the Lion City to reach the ACL Round of 16, as they go into the penultimate round of matches in Group F level on points with the big boys of Urawa Red Diamonds and Daegu FC – who drew 0-0 with each other on Sunday. 
"The final two matches (against Urawa and Daegu) are going to be tough, but we're going to play and see where we end up," said Kim.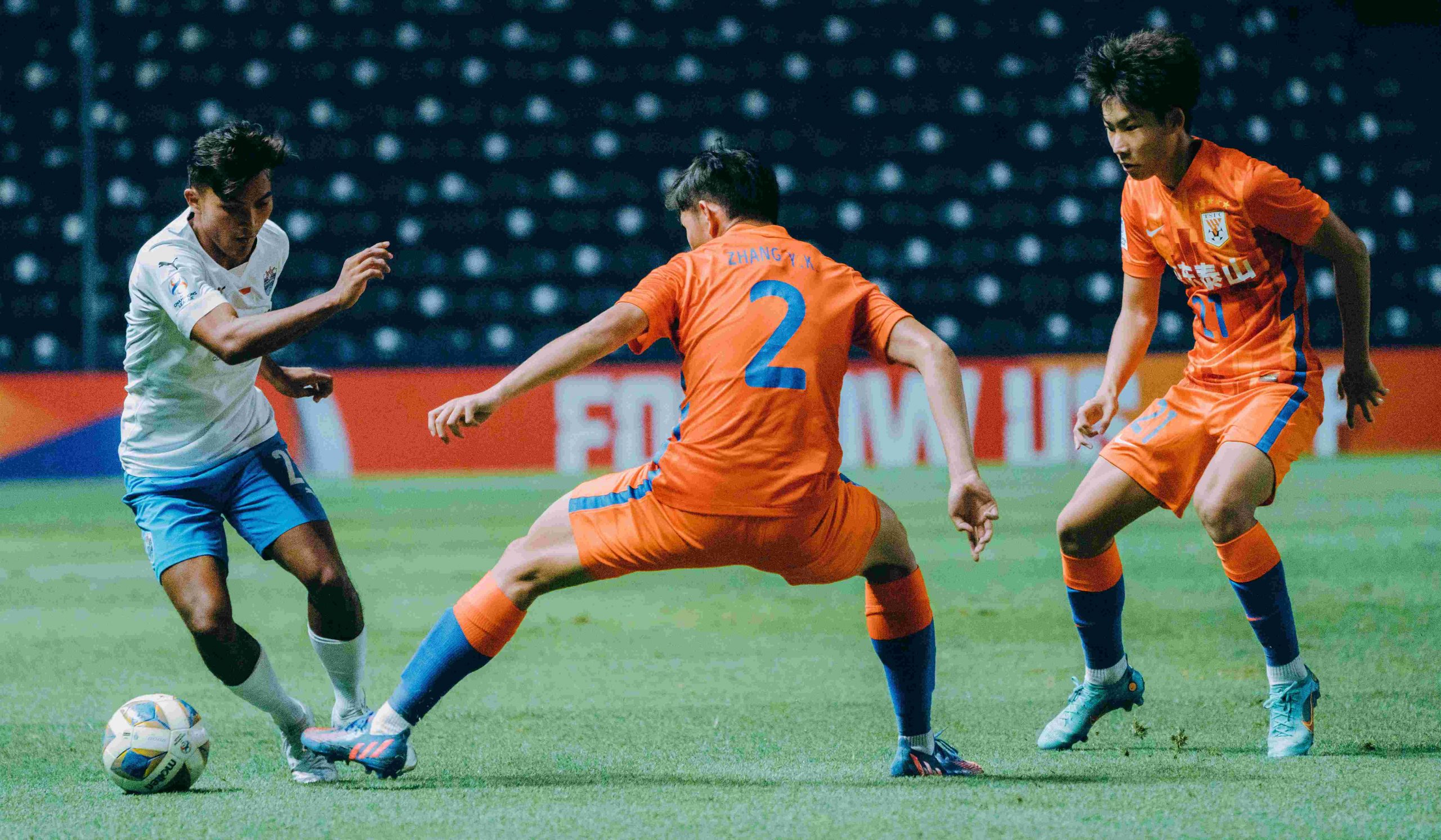 He made three changes to the Sailors' starting eleven, throwing Kim Shin-wook back into the mix after two games on the bench, while handing Nur Adam Abdullah and Haiqal Pashia their first ACL starts. 
The Sailors showed more urgency and intensity, and were also more unpredictable in their play with nifty flicks and off-the-ball runs as they searched for gaps in the resolute Shandong defensive wall. 
Shin-wook and Song linked up well in the opening half-hour, before the former thought he scored his first ACL goal for the Sailors when he instinctively stuck out a foot to deflect in Diego Lopes' long-range shot on 32 minutes. However, two-time ACL winner Wookie was harshly adjudged to be in an offside position. 
Captain Hariss Harun then went agonisingly close in the 45th minute with his header off Shahdan Sulaiman's corner taking one bounce off the turf before flying over the bar.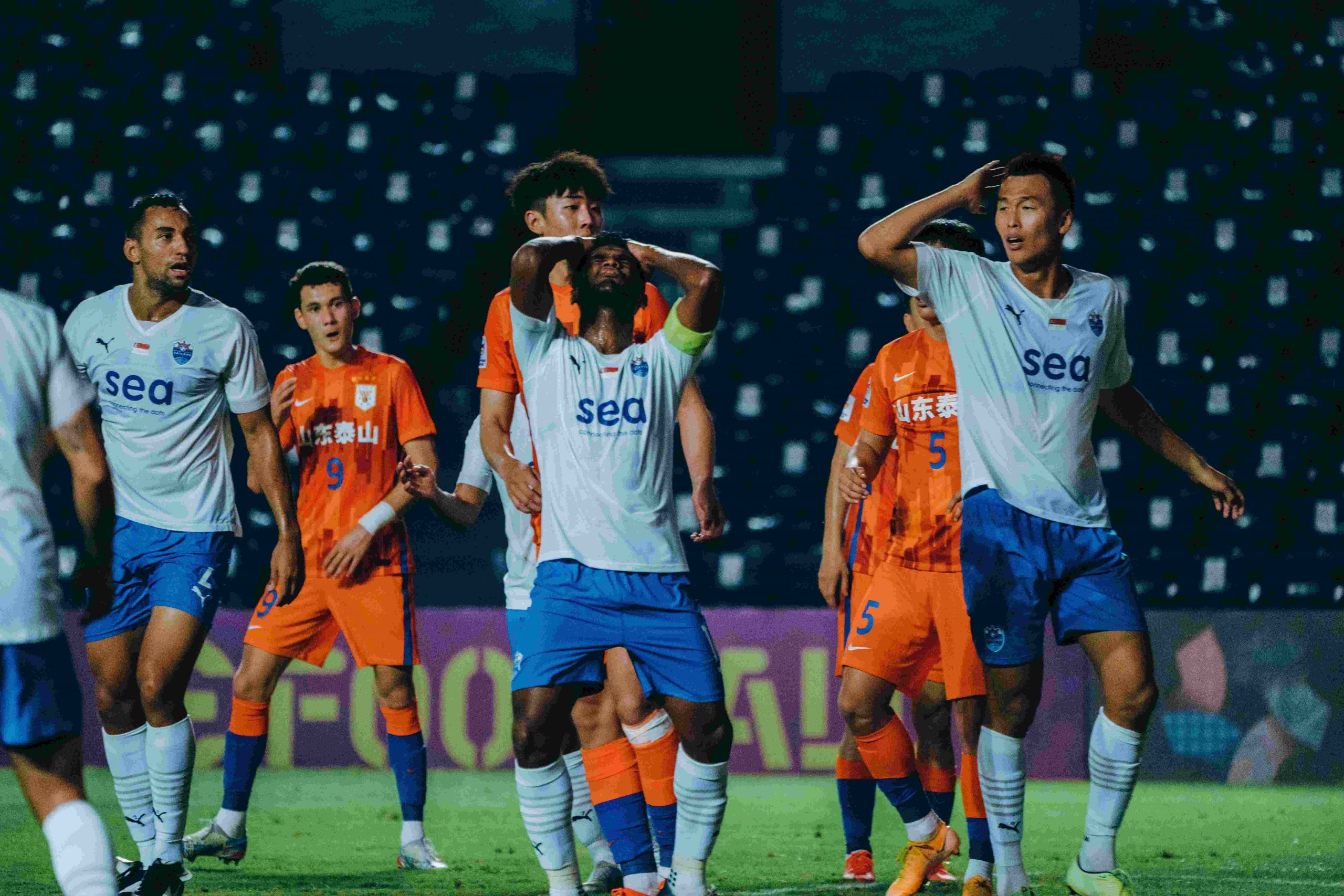 The Sailors piled on the pressure and got their just rewards two minutes into first-half injury time. Pashia whipped in a teasing right-wing cross that Song met with a majestic header, sending the ball past Shandong goalkeeper Cao Zheng. 
"I'm very happy to score and honestly it's all about my team's hard work that helped me to do so," said Song. This was his second goal in the ACL group stage, and Song was also named the Man of the Match for the second time. 
The Sailors doubled their lead in the 60th minute, with Pedro nodding home a Shahdan corner, and looked like a side that was learning to get comfortable on Asia's biggest stage. 
But there were more lessons in store for Kim's men – this time about keeping focus.
The Sailors would miss out on a third straight clean sheet in the tournament with Shandong captain Lu Yongtao pulling one back from the spot on 76 minutes after he was tugged back by Hariss in the area. That was the first goal that Hassan Sunny had conceded after 299 minutes of ACL action.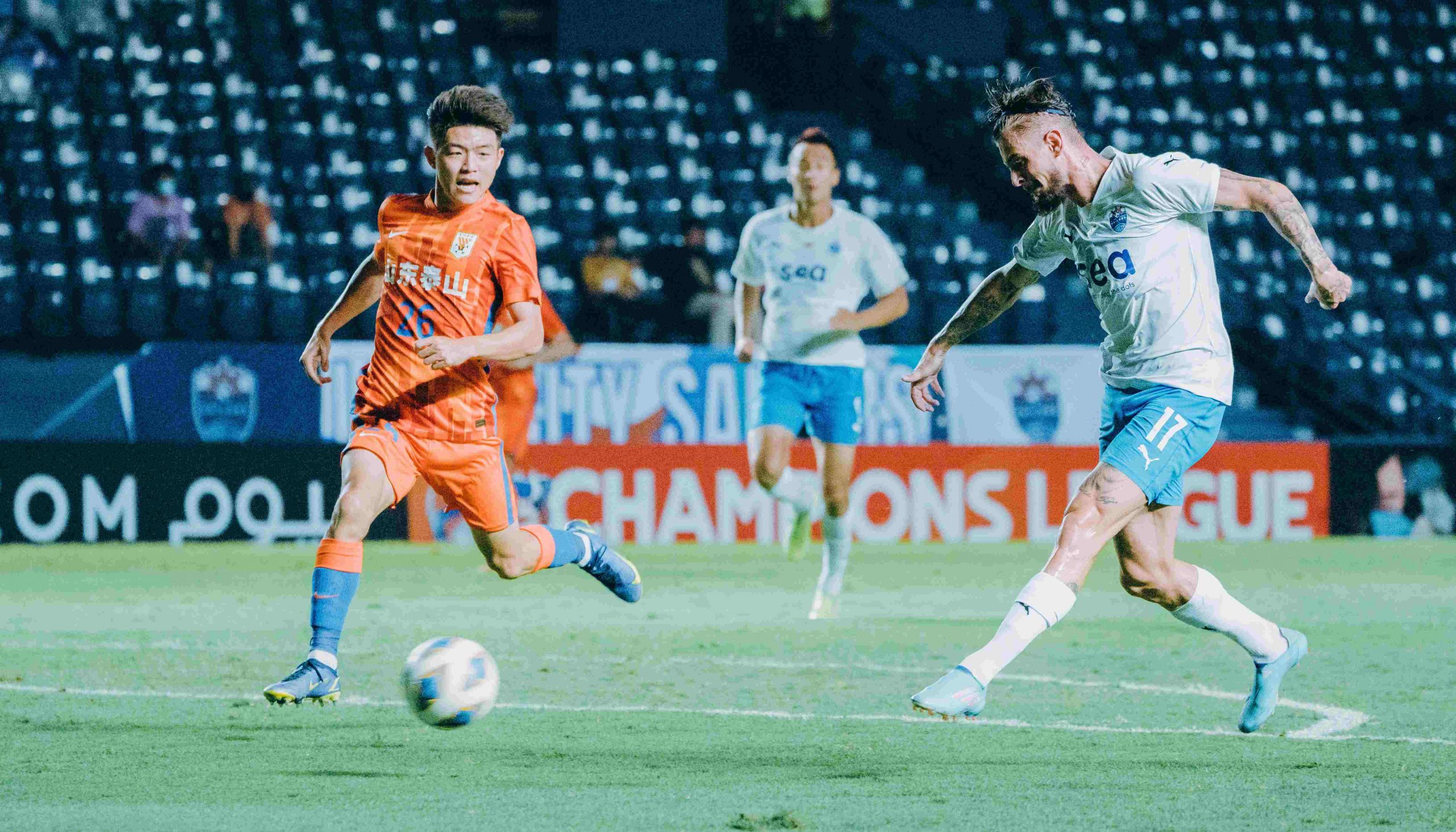 Kim's men then restored their two-goal cushion six minutes later, with substitute Maxime crisply finishing off Song's low cross for his first ACL goal.
After spurning some chances to net a fourth, the Sailors allowed Shandong to score a second in the closing stages of the game with Liu Guobao rifling home a fine shot but would hold on for the all-crucial three points. 
"It was also a good lesson learnt that if we lose our focus late in the game, we will concede," said Kim. 
"The level of fatigue is building up, but that's no excuse because it's the same for all teams. We also have to kill the game off when we're leading," said the 2020 ACL winner.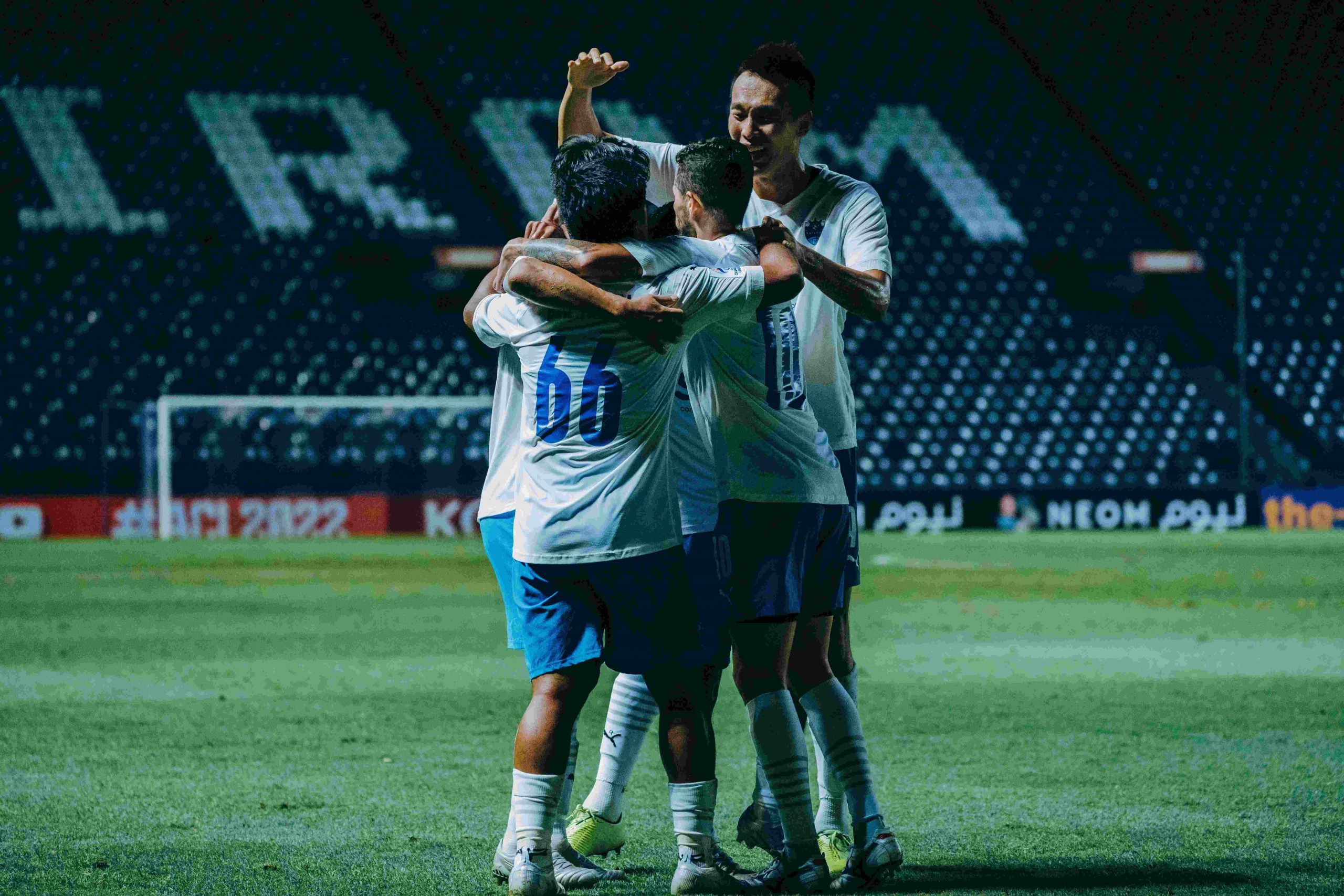 Next up for the Sailors is Urawa on Wednesday (27 April) before closing out the ACL group stages against Daegu on 30 April. and Song is out to ensure successful outings. 
"Every game, I want to do my best and score for the team and the supporters. We know how strong Urawa and Daegu are, but at the same time we're confident to be able to compete with them," said the 28-year-old. 
"We will prepare with the aim of winning six points against them."
The goal for the Lion City Sailors in their next Group F Asian Football Confederation Champions League (ACL) match against Shandong Taishan today (24 April) is simple: win at all costs.
While it sounds straightforward enough, especially against a Shandong side that has sent their youth team to the competition, the Sailors know it is anything but.
After all, the Chinese side were able to hold the Sailors to a goalless draw last Thursday evening (21 April) with a defensive, disciplined display that left the reigning Singapore Premier League (SPL) champions frustrated.
But with the Sailors still hoping to defy the odds and progress to the next round of the competition, goalkeeper Hassan Sunny stressed that his side can ill-afford to drop any more points.
"I think we lost two points against Shandong," Hassan said. "We absolutely cannot drop any more points against them. There are three points up for grabs (on Sunday), and we have to make full use of the opportunity to take it."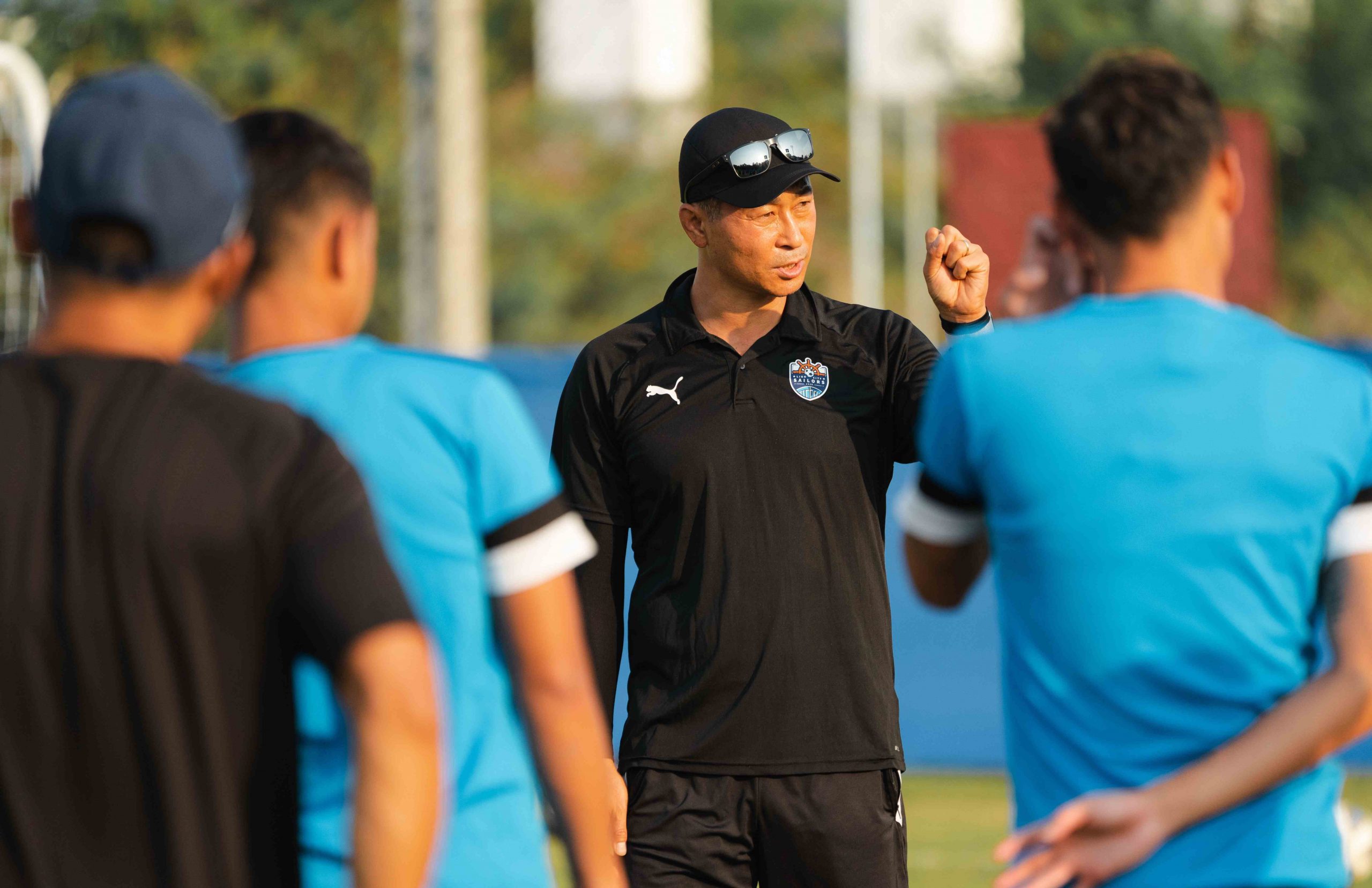 Sailors coach Kim Do-hoon made no bones about his displeasure with the Sailors' performance in the draw with Shandong, with the South Korean lamenting that his team "didn't play" on the day.
Hassan admits that the players have only themselves to blame for not getting the win over Shandong, but urged his teammates to pick themselves up quickly to make amends in the reverse fixture.
"Like what coach Kim said, we didn't really execute what we were supposed to, and we only have ourselves to blame," the Singapore international mused. "We have to be responsible for our performances. Having said that, we can't cry over spilt milk. We need to pick ourselves up fast, and get things right.
"I've told the boys before – whether we celebrate after winning a game, or cry after losing, we can only do it on that night itself. Tomorrow is a brand new day, and we have to look ahead to our next game, not get stuck on the previous one. As one of the senior players in the team, that is my job, to ensure the players' focus is on what's to come, and to lift their spirits.
"But thankfully, the team is always together, despite any circumstances or obstacles we face. I'm confident that we will emerge stronger for the coming games."
Hassan believes that for the Sailors to get the victory in the return fixture with Shandong, they will have to be far more deadly in front of goal.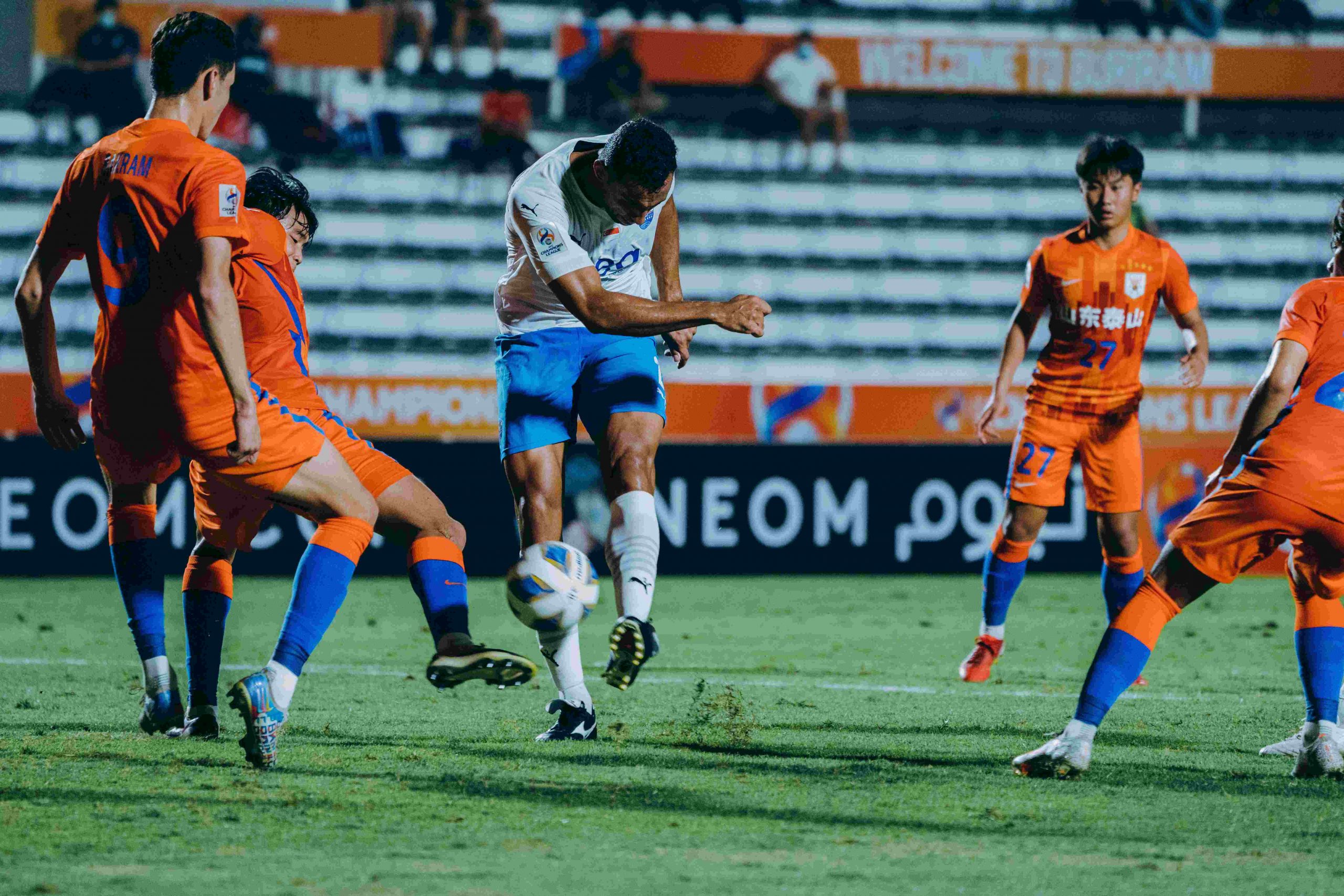 The 38-year-old said: "We need to be more clinical. We build up well, but we need to finish the play – we weren't ruthless enough in our attacks in the first game. But we have a much-needed wake-up call now, so I believe we can get the three points this time."
At the halfway mark of the ACL group stage, the Sailors currently find themselves third in Group F on four points – two points behind both Daegu FC and Urawa Red Diamonds.
While the Sailors entered the competition as underdogs, their displays against both Urawa and, in particular, Daegu have given them belief that they can progress to the next round.
Reflecting on the Sailors' maiden ACL campaign so far, Hassan said: "I cannot say we're satisfied, but I think we've surpassed expectations. We have another three games to go, and we can hopefully achieve something. If we can grab some points in our next game, it can give us a boost in terms of our performances and confidence. 
"From there, we'll see what we can do in the last two games, but I believe we have what it takes to advance. We just have to remain positive till the end of the tournament."
A roar erupted from the Shandong Taishan bench, and the Chinese side's players and officials burst forward in unison with fists raised to the Buriram sky. 
It was 21 April, the final whistle had gone at the Buriram City Stadium, and the youth team of the Chinese Super League champions had come away with a 0-0 draw against the Lion City Sailors in Group F of the Asian Football Confederation Champions League (ACL). 
Shandong players put their bodies on the line that Thursday, defending like their lives depended on it. And the Chinese side are poised to line up the same way when they face the Sailors again tomorrow (24 April). 
"The Lion City (Sailors) will definitely perform better than the last game. For us we must stay humble,  focus on the pitch – especially focus on defence – and try to perform our duty," said Shandong coach Yu Yuanwei. 
"LCS have great foreign players, and their (local) players have strong ability as well. We will try to handle them through tactics and the mental aspect (of our game)." 
Speaking at the pre-match press conference in Buriram earlier today, both Yu and his goalkeeper Cao Zheng referred to the Sailors as "Singapore", and Cao called on his team to draw on their own national pride tomorrow. 
"We are a club from China, we are Shandong Taishan FC – we will 100 percent try to show our club culture and show our national spirit," said Cao.
"We are a young squad who came here to show our ability…failure is something we will definitely (face) throughout this group stage. We will stay humble…and obey our coach's instructions." 
Shandong are currently bottom of Group F with one point, behind the Sailors (four points), and Urawa Red Diamonds and Korean side Daegu FC who are both on six points, in what is a wide open Group F. 
But Yu is not expecting his charges to surprise the continent and qualify for the Round of 16. 
"Finishing in the top two is still possible in theory, but for us we never thought about finishing in the top two in this group," he said.  
"We are focused on the pitch, and how to let the players show their ability, show what they can do." 
After a 3-0 win over K League side Daegu FC that made Asia stand up and take notice earlier in the week, the Lion City Sailors knew they were in for a different type of test in their third Asian Football Confederation Champions League (ACL) Group F game against Chinese Super League champions Shandong Taishan on Thursday (21 April) night.
And against a Shandong side – represented by their youth team that mainly comprises players born after 2000 – that shipped 12 goals in their opening two fixtures, the Sailors laboured to a 0-0 draw.  
On a night the Sailors assumed the unfamiliar role of favourites on Asia's biggest stage, Kim Do-hoon's men huffed and puffed, held more than 74 percent of the possession, but put only two of 19 shots on target and were simply not sharp enough in the attacking third.    
Speaking at the post-match press conference, the livid Sailors' Head Coach did not mince his words.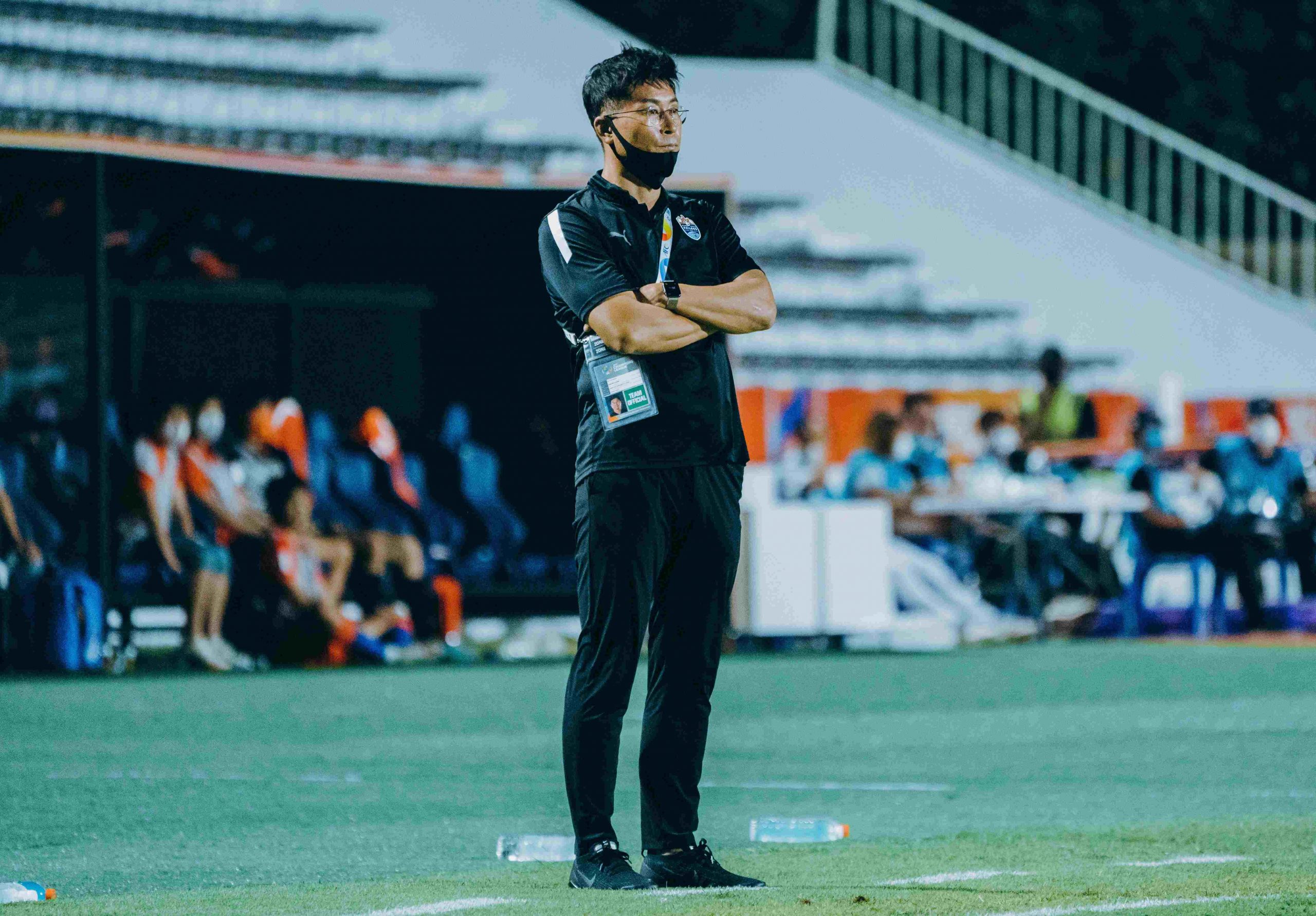 "We cannot say it's an unlucky day at the office. No, we didn't play, full stop," said a fuming Kim.
"We were not on the pitch and I really want to apologise to our fans. It didn't seem like we were ready to play – we need to reflect upon ourselves.
"If you're not humble, if you're stubborn, if you're naive, this is the price you pay. It is a very expensive lesson that we're learning tonight. Just because we won against Daegu, it doesn't mean we're at the top level of the continent. Hopefully this result can help us turn our focus back on again."
Sailors captain Hariss Harun admitted the team felt "heavy" in their third ACL game in six days, but refused to use that as an excuse.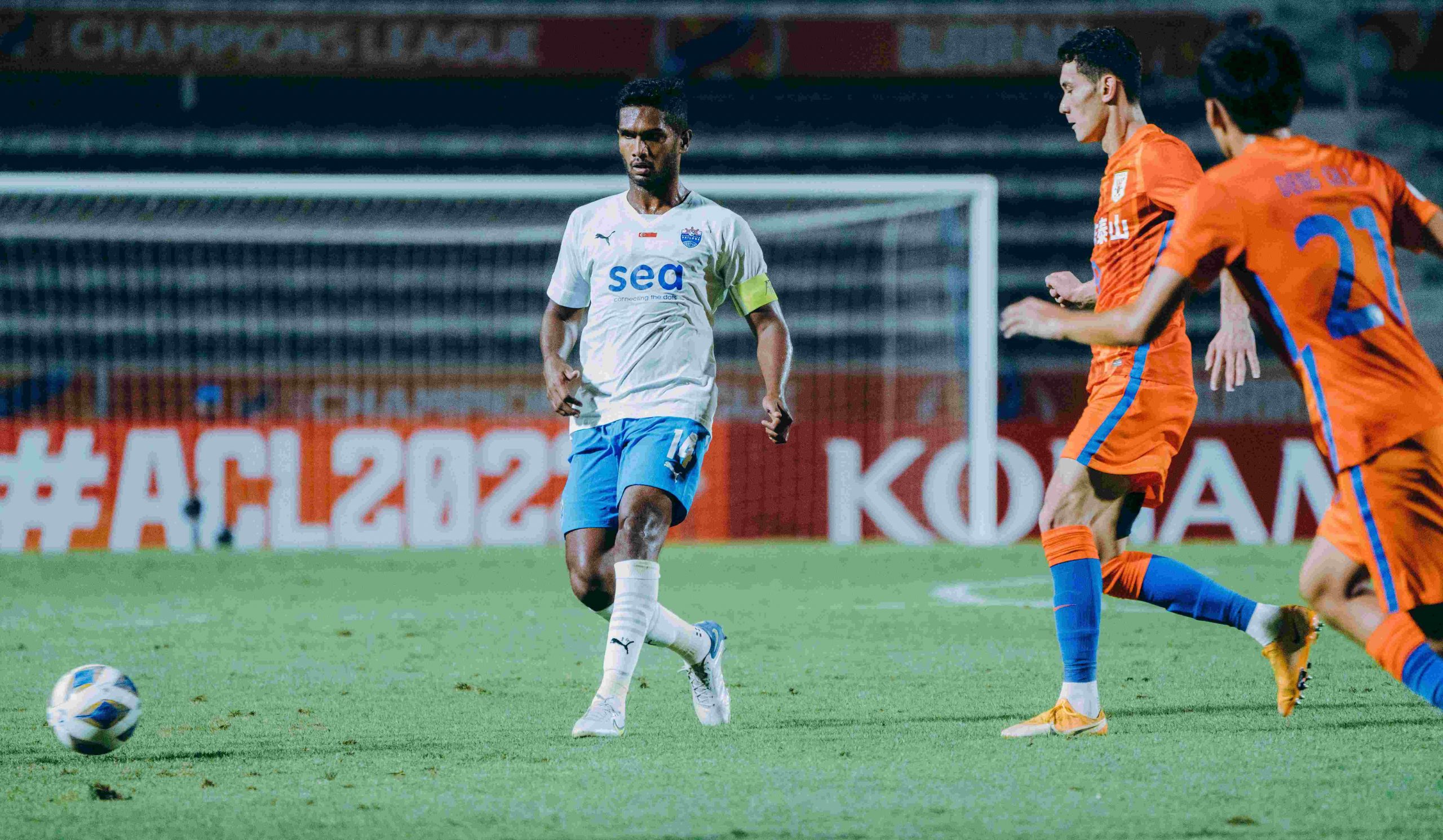 "We have to make more combination plays – to be proactive, move the ball a bit faster from side to side to drag them out and create space in between. We knew beforehand we had to do this, but we didn't do it enough," reflected the 31-year-old. 
"We got chances from set plays, but we were not clinical enough to take those chances. The result doesn't lie – and one point is all we deserve from this game."
Kim made one change to the Sailors starting lineup, with Gabriel Quak coming into the attack. Song Ui-young continued to be deployed upfront as the Sailors reverted to a more conventional back four with Amirul Adli going to the right side of defence.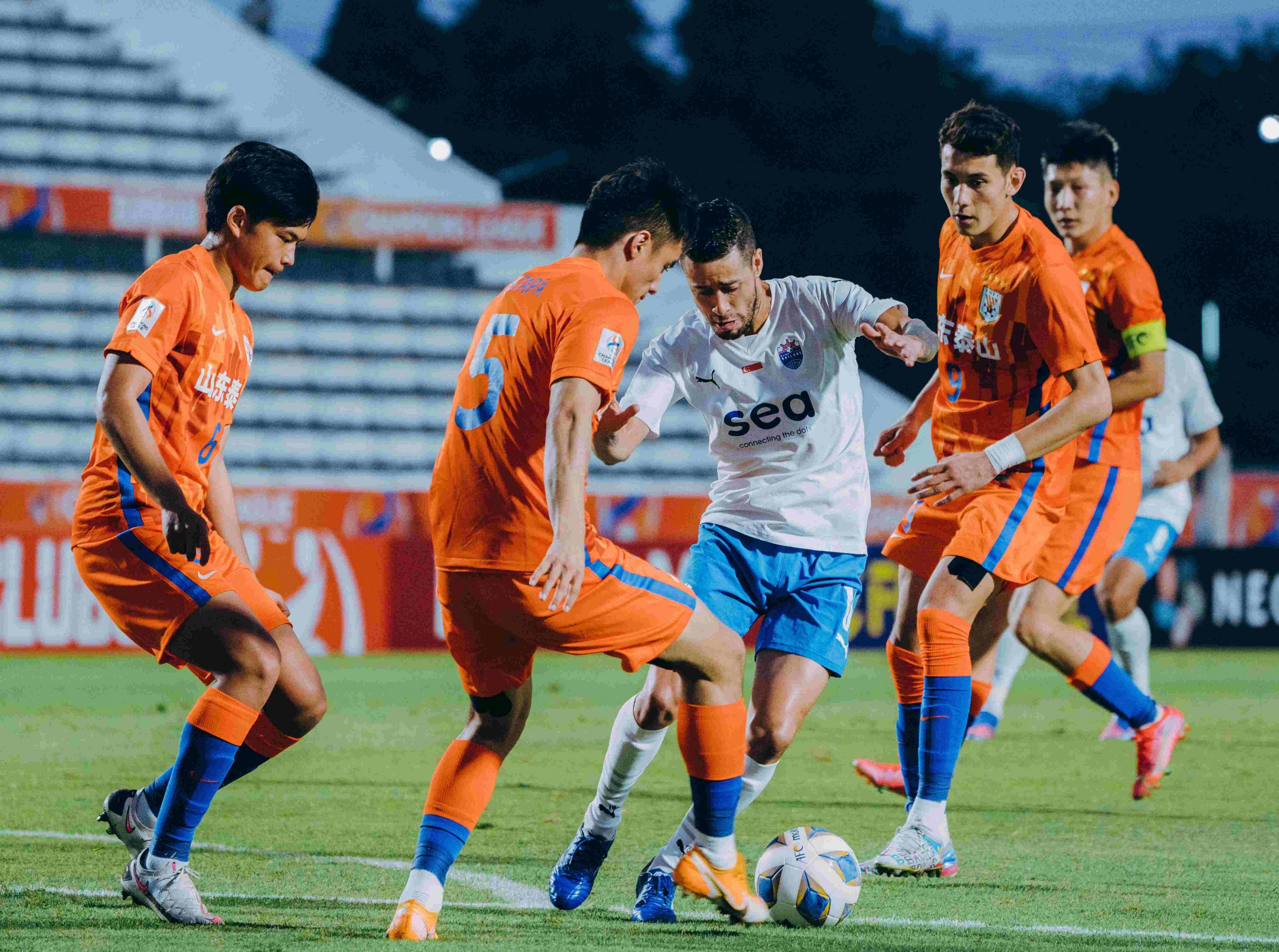 They conceded the opening goal in the 15th minute against Daegu and 26th minute against Urawa, so it was clear from the start that Shandong were out to keep things compact at the back and deny the Sailors space in their penalty area. 
At times, it resembled an attack versus defence exercise. The Sailors had the lion's share of the ball but were unable to find that extra bit of class to break through, ending the first half with no shots on target. 
Kim's men remained patient and continued probing in the early stages of the second half, before the 63rd-minute introduction of Kim Shin-wook added a different dimension to the Sailors' attack. 
Shin-wook scored on his previous two outings against Shandong when he was a Shanghai Shenhua player, and he almost did it again as a Sailor.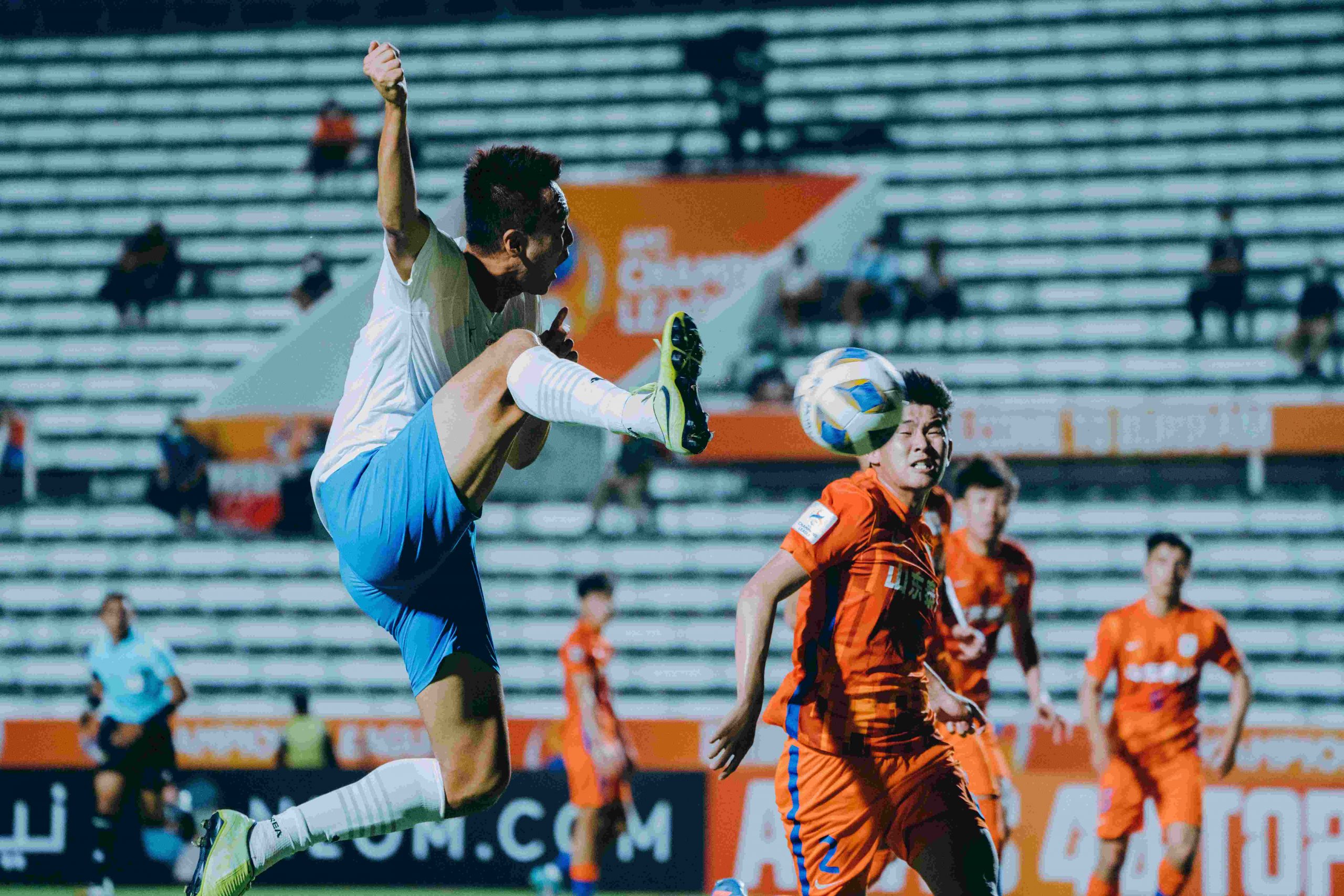 First, his 76th minute first-time shot from the edge of the box was palmed away by Shandong goalkeeper Cao Zheng. Then five minutes before full-time, Shin-wook then saw another volley smothered by Cao. 
And that was as good as it got. 
The result means that the Sailors are the first Singapore side to keep back-to-back clean sheets in the ACL, but it was scant consolation for Kim Do-hoon. 
"The players know what they need to do. We need to fix things in training, we need to change the mentality, the attitude and the atmosphere in the dressing room," he said. 
"We will start again from zero and get back to doing what we do best together as a team."
Daegu's 1-0 win over Urawa in a later game threw Group F wide open. Both sides are on six points after three games, with the Sailors two points behind, still within touching distance. 
Kim demanded an improved display from his charges for the re-match against Shandong on Sunday (24 April) night, and skipper Hariss believes the team have the ability to get the job done. 
He said: "Moving forward we have to get better. We know we have the quality, now it's about believing in ourselves, going out there and making the most of it."