With the 2022 campaign now done and dusted, the Lion City Sailors are set to bid farewell to six first-team players.
Amongst those departing, five of them have been with the Sailors since its inception in 2020 and served the club with distinction: Hassan Sunny, Shahdan Sulaiman, Gabriel Quak, Naqiuddin Eunos and Iqram Rifqi.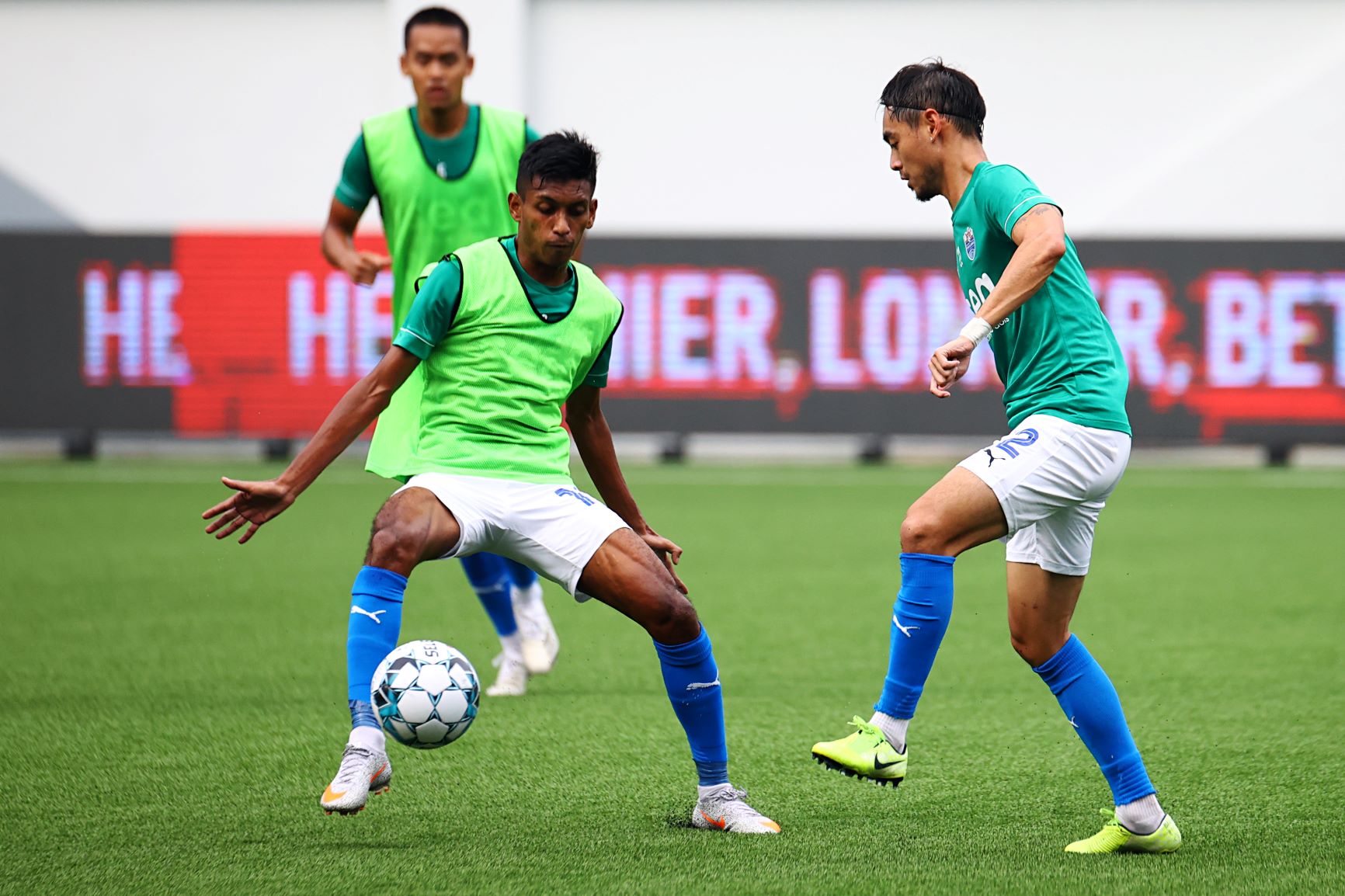 Faris Ramli will also leave the Sailors. 
Gabriel departs after scoring 29 goals across three seasons for the Sailors, as well as a SPL Player of the Year (POTY) accolade in 2020.
His 11 goals this term also saw him finish the season as the Sailors' second-highest local top-scorer in the Singapore Premier League (SPL) – two behind South Korea-born Song Ui-young.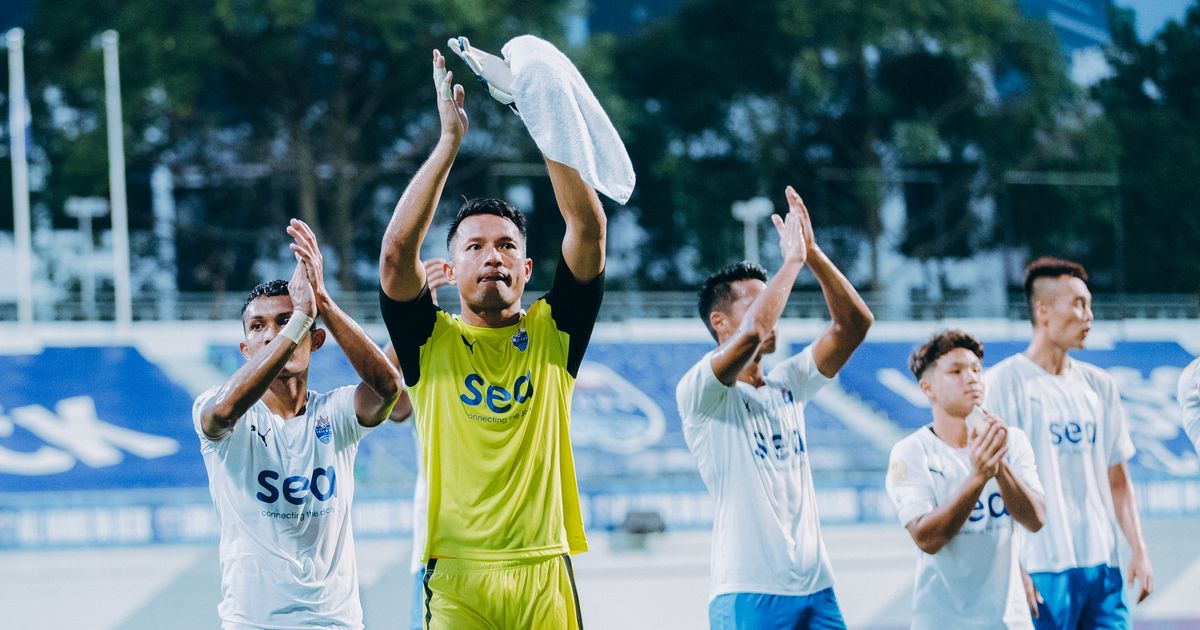 A calm presence between the sticks, Singapore national team centurion Hassan meanwhile kept a total of seven clean sheets from 20 SPL appearances in 2022. 
With his eye for a pass, Shahdan was a joy to watch as he kept things tidy and dictated the tempo in midfield whenever he played. 
Naqiuddin was one that showcased his potential and developed into a fine full-back in his time with the Sailors. 
Gabriel expressed his gratitude to the club for giving him the "perfect platform" to enjoy his football.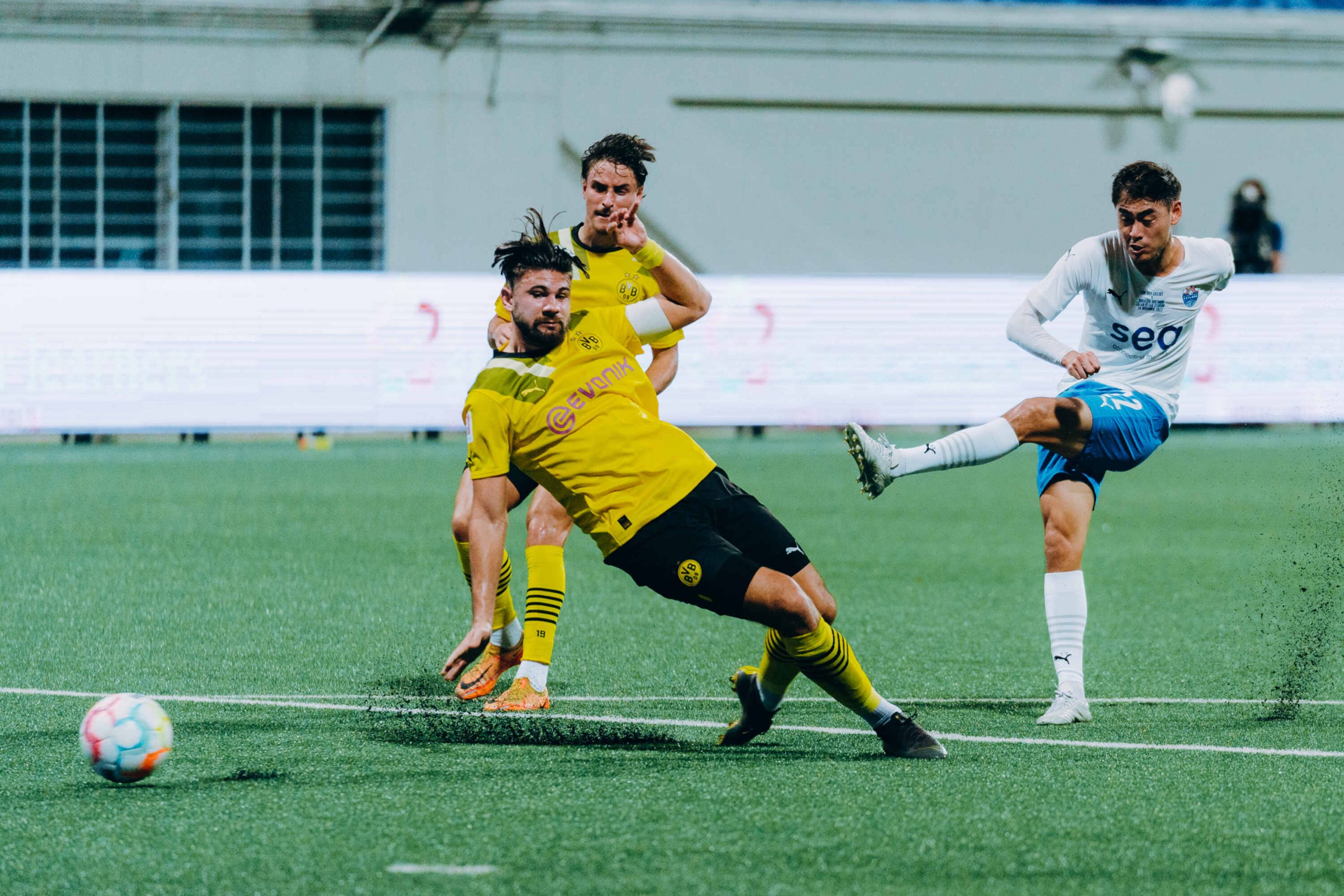 "It's been three beautiful years and this club will always hold a special place in my heart. I would like to thank everyone from the fans to the teammates whom I'm close with," said the 31-year-old, who was on the scoresheet in the Sailors' friendly loss to Borussia Dortmund (BVB) last week.
"I know they are sad to see me go, but I just want to say: Don't be sad it's over, be glad it happened. 
"Special thanks goes out to our club Chairman Forrest Li as well, who has been a pleasure to work with." 
Gabriel was also pleased to achieve the targets he set for himself with the Sailors.
"When I left for Thailand in 2018, I told a few close friends of mine that I have a three-year plan to be officially the best player in Singapore," he shared. 
"I'm glad I did it (win the POTY award) in two years and I can't ask for more. I believe I've given everything to the club and I am confident things are just going to get better from here for me for the years to come." 
Singapore national team winger Faris parts ways with the Sailors after a two-year stint, memorably winning the SPL in his first year with the club in 2021 and he only has good things to say about his Sailors chapter.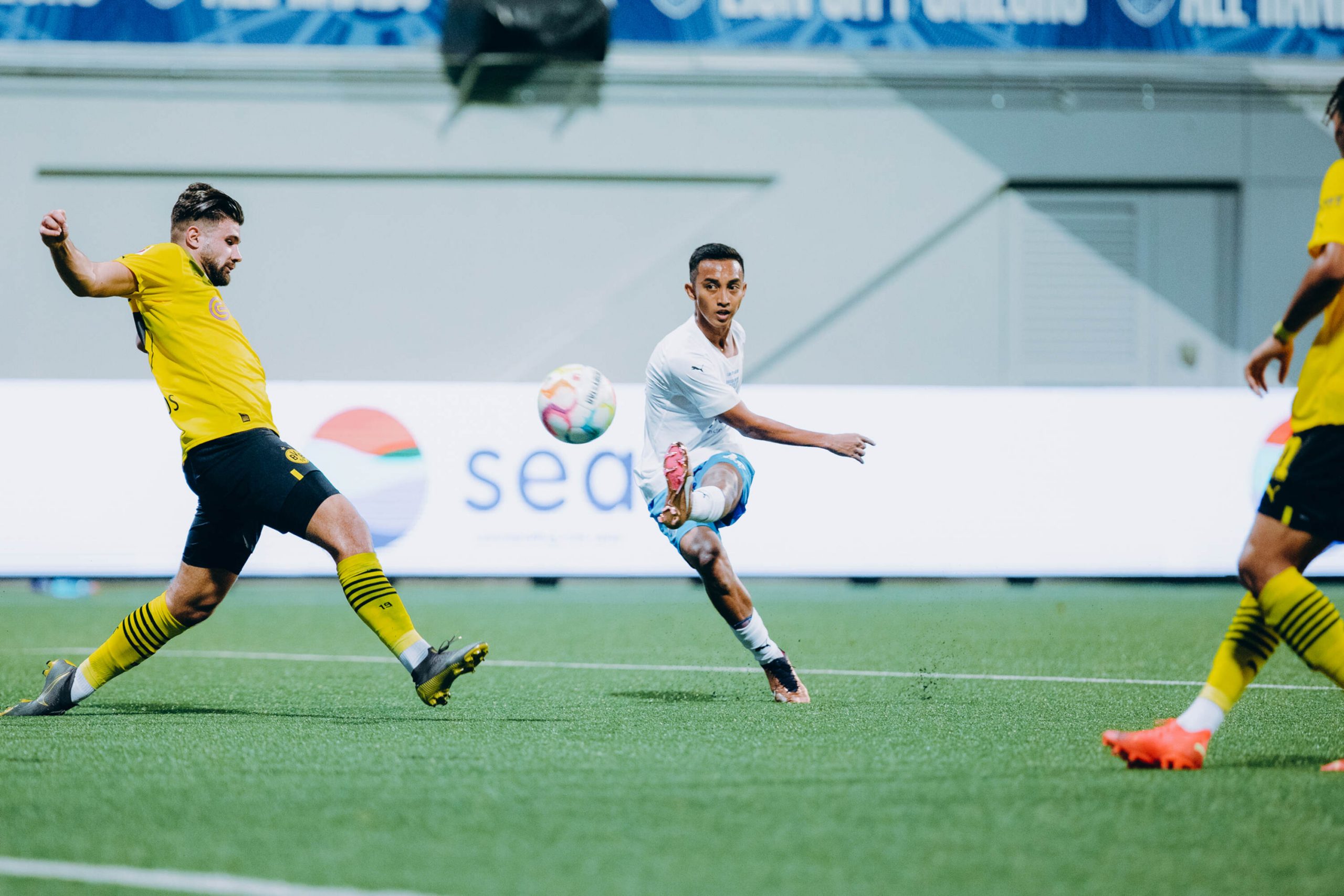 "I have great memories here and I'm happy we managed to win the SPL title and got the chance to represent the club in the ACL (Asian Football Confederation Champions League)," he said. "I'm in my thirties now and I believe this is the right step for me as I look forward to a new challenge.
"Everyone here at the club feels like family to me, including the fans who have been with us through thick and thin and it was a great way to sign off with a goal against BVB," he added. 
"The support I received from the management to the backroom staff has been immense during my time here as well and I would like to say a big thank you."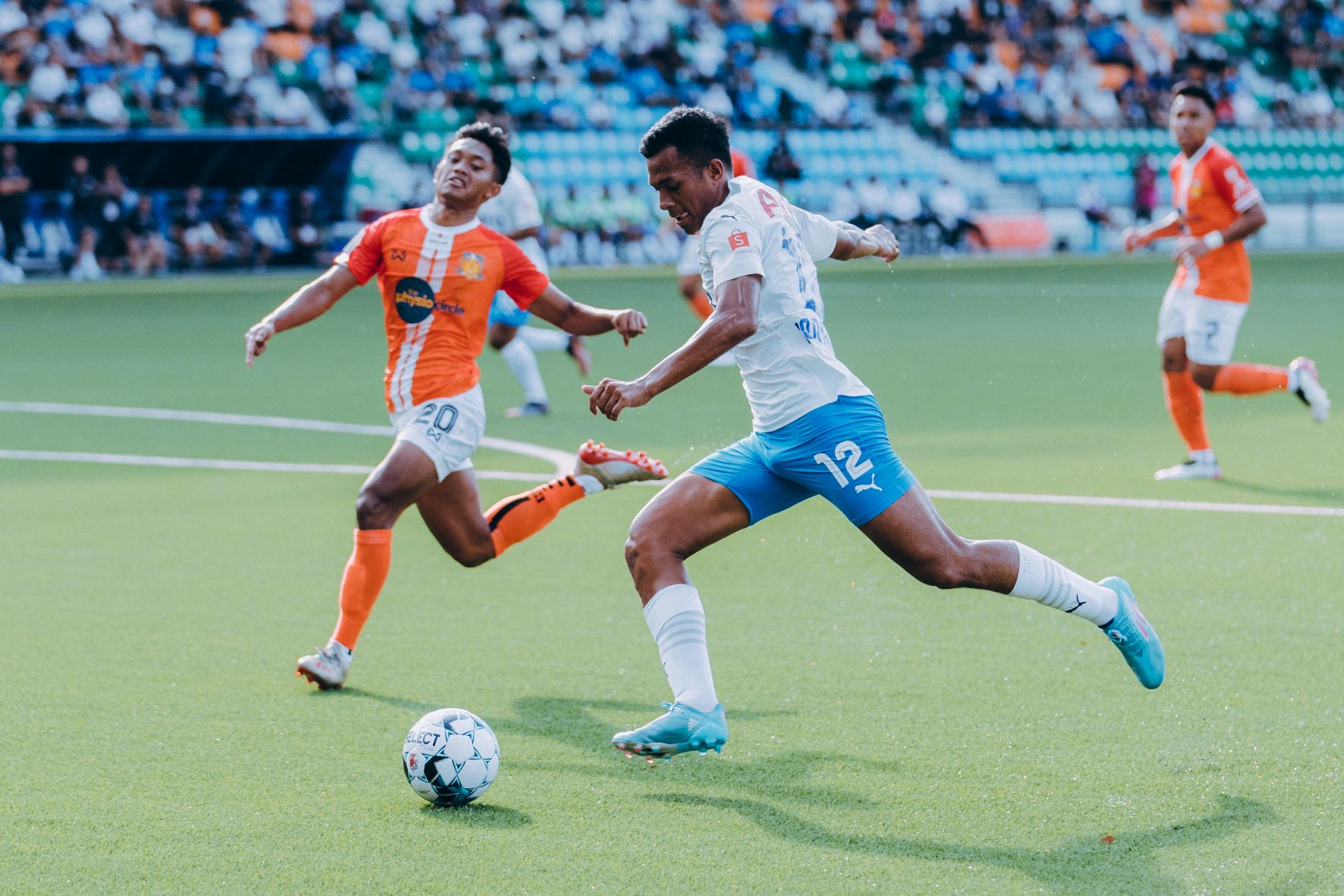 Meanwhile Iqram rounds off the list of departures after a memorable 2022 in which he started each of the Sailors' six games in the ACL. 
A product of Home United's – the previous iteration of the Sailors – Prime League team, the  versatile left-sided player featured once in the club's inaugural season in 2020 before spending the following year on loan at Geylang International.
We thank the outgoing players for their service to the Sailors, and wish them all the best in their future endeavours.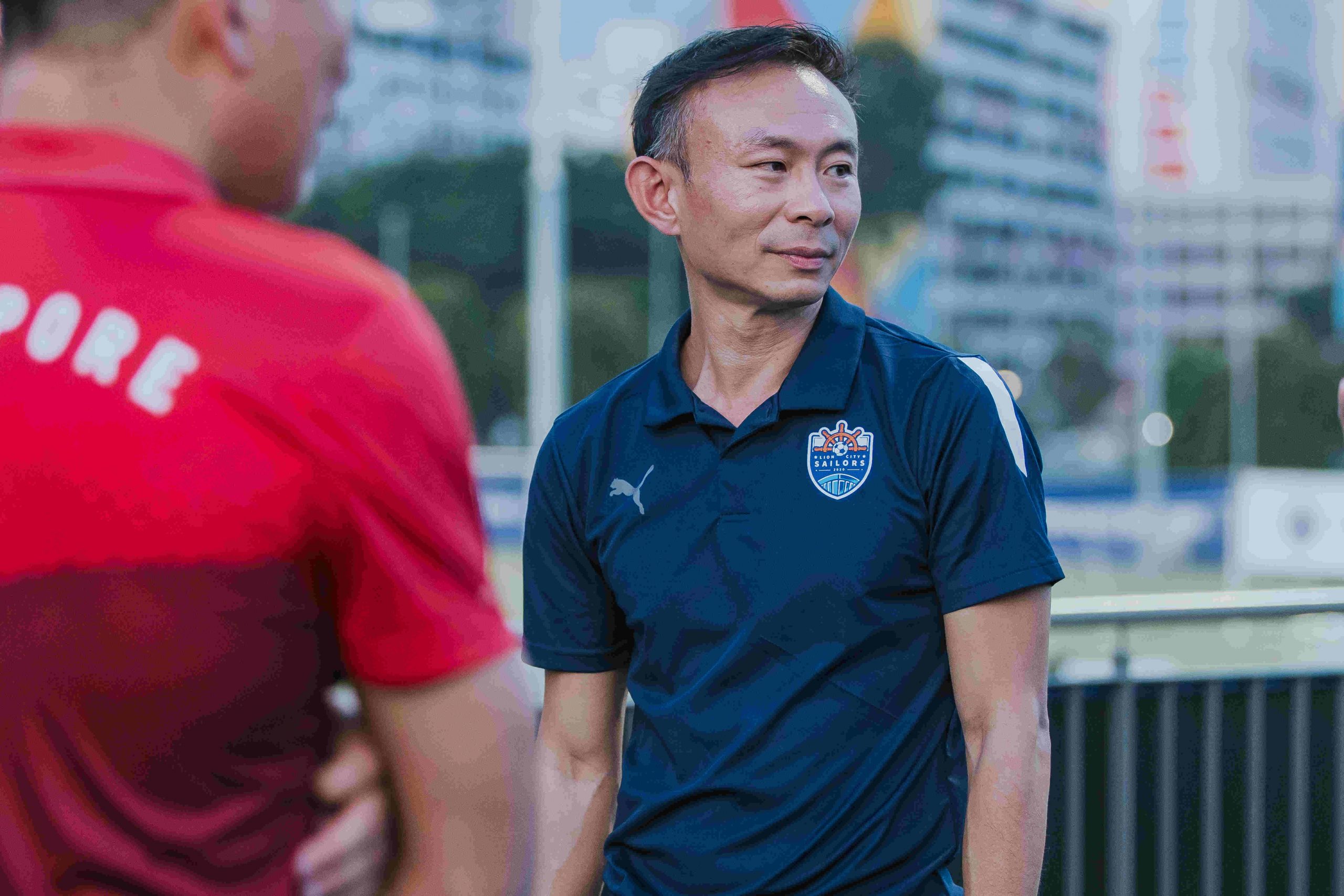 I remember jumping out of my seat and looking around. What I saw has been seared into memory: everyone around me – players, staff and fans who had travelled up to Buriram – had done exactly the same and it was only a split second later when I realised that just like them, I had shot my fists up into the Thai sky. 
Song Ui-young had leapt above the defenders around him and looped a stunning header into goal. Our Lion City Sailors had taken the lead against Korean side Daegu FC at the Buriram City Stadium. 
The team would go on to beat the K League 1 side 3-0 and record the best-ever performance by a Singapore team at the Asian Football Confederation Champions League (ACL) – seven points – and come within one match of qualifying for the ACL Round of 16. 
Our Sailors wrote the club into the annals of Singapore football in that sensational three-week Thai sojourn.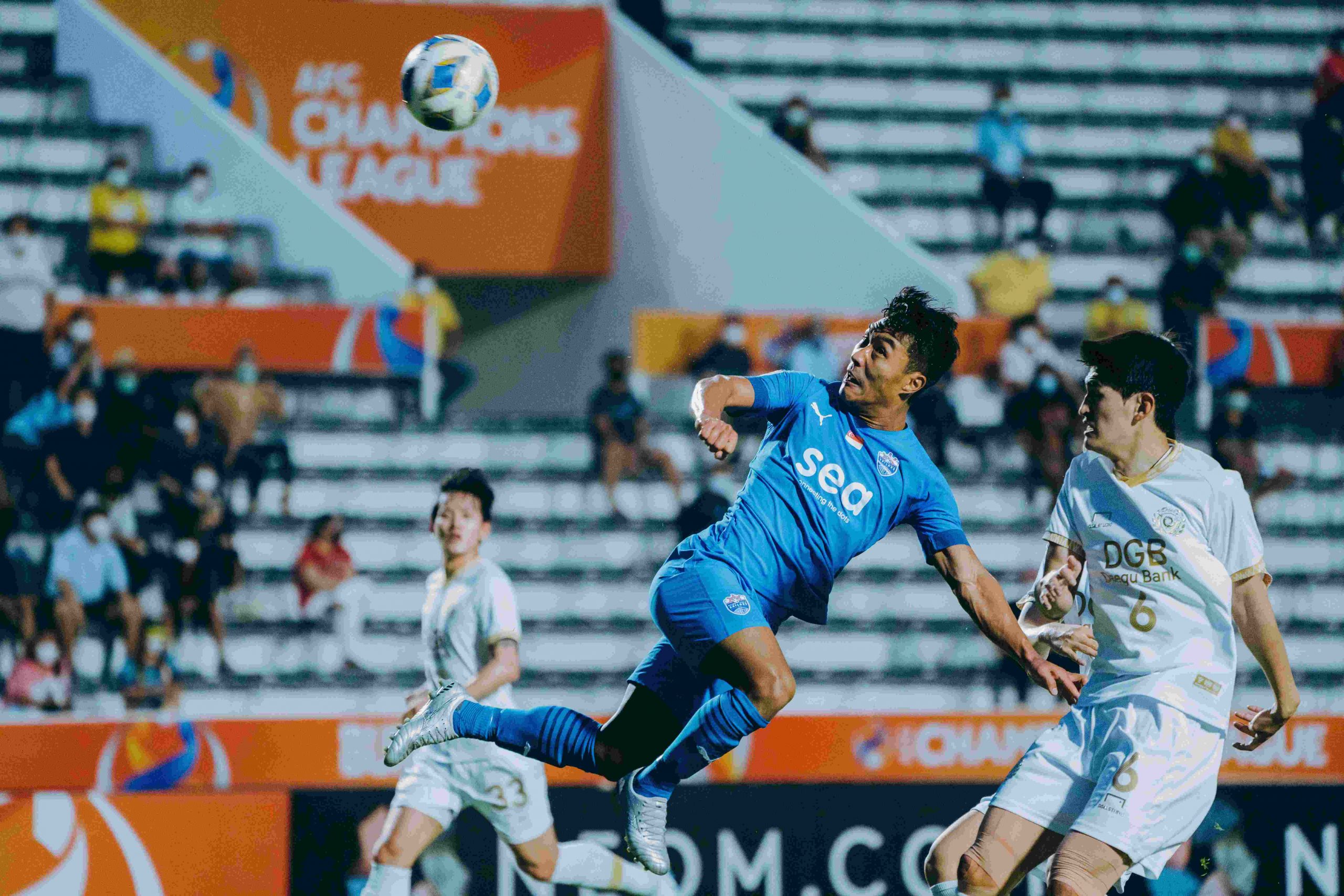 Especially after those highs, to say that 2022 has been a rollercoaster ride of emotions is an understatement. We learnt several lessons this season, lessons that we have taken onboard as we bring our year to a close. 
A glance in the rearview mirror 
The club made eye-catching signings in pre-season, won the AIA Community Shield by beating Albirex Niigata (S) 2-1, with Kim Shin-wook netting a double. 
We then quickly set the pace in the Singapore Premier League, on track to defend the title we won the year before, leading by as many as seven points after returning from our maiden ACL campaign.
But that was marred by some  unsportsmanlike moments in the match against Tampines Rovers and further muddied by on-field inconsistency culminating in the ultimate surrender of the SPL title to a more consistent – and deserving – Albirex side.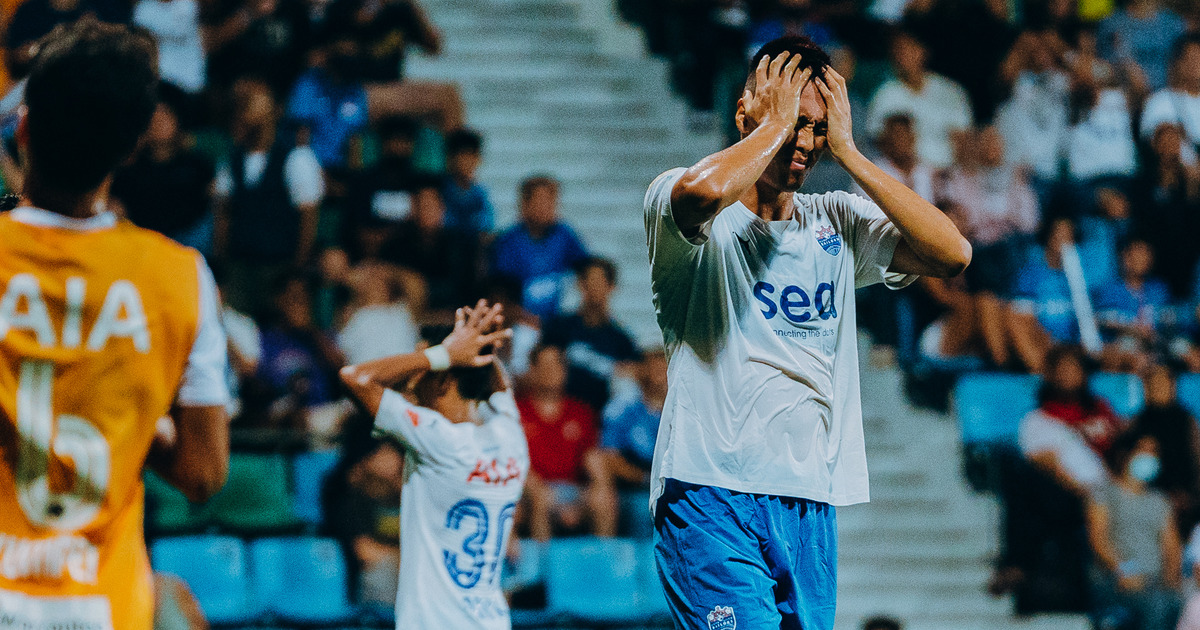 The dark clouds of injuries, illnesses, and even traffic accidents rained down on any hope of redemption at our maiden Singapore Cup campaign. 
We must be honest with ourselves – and we have – this is nowhere near good enough. 
We must demand more of ourselves
This year posed multifaceted problems largely centred on the key issue that we did not hit the standards we are capable of consistently enough across the season. 
We were somewhat unfortunate in terms of injuries, incidents, and illness, but that brings us back to the first point – we were just not good enough, consistently enough.
There are several examples from the region and across the globe that clearly illustrate that even if you assemble the best staff and squad – even personnel who are perhaps just beyond the realm of reality for your club at that point – there is no guarantee of immediate and consistent success.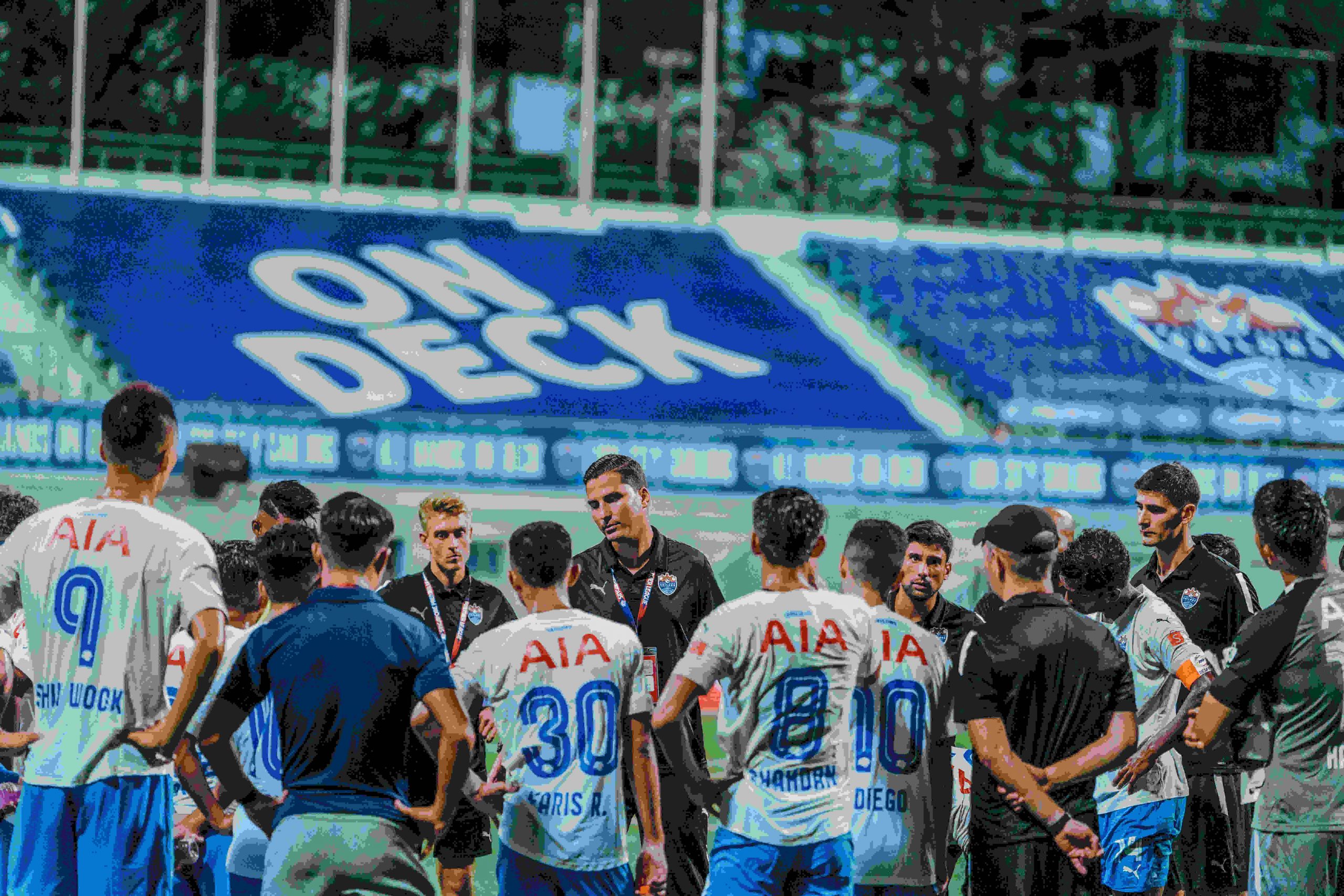 We had to endure several storms in 2022, but we took in our stride as best we could – a smooth sea never made a skilled sailor.
Indeed, the year has been a great teacher: that our internal processes must ladder up to our broad strategy and vision – and this goes across the various verticals in the club from the first team squad to the backroom and boardroom.
It would be easy to finger the coaching situation at the club, even individual performances, or a phase of poor results, but when I start to pen that list of what would be most obviously construed as the key reasons behind our failure to retain the SPL title – and make no mistake about it, it is a failure – the list starts to lengthen the more I think about it. 
And I must bear some responsibility.
Our long hard look in the mirror has brought us back to fundamentals – of systems, processes, and mindset – and the clear understanding that to build a culture of winning takes more than just bringing the best together, it requires the best to adopt the same spirit and the same way of getting things done.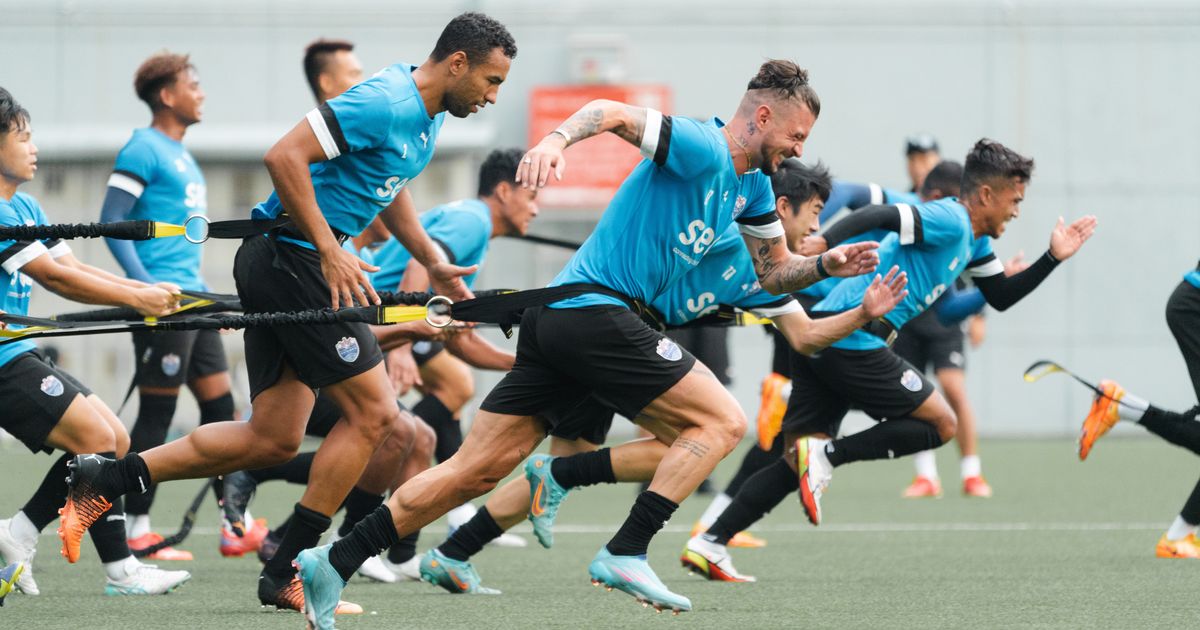 A reset for Sailors' long-term future 
It is clear to me that we need a strategic reset, a directional change that will get the club back on track. The move back to Bishan Stadium is in the offing, and alongside that there are several wheels already in motion that will help us along that path. 
While we did not manage to achieve results we should have been able to attain, there has been growth in several facets of football that I am proud we have built – moves I believe will prove to be more and more important in the years ahead: infrastructure, the setting up of clear youth development pathways, and an ever-improving Women's programme. This has also been matched in non-football facets of the club in branding as well as fan and community engagement.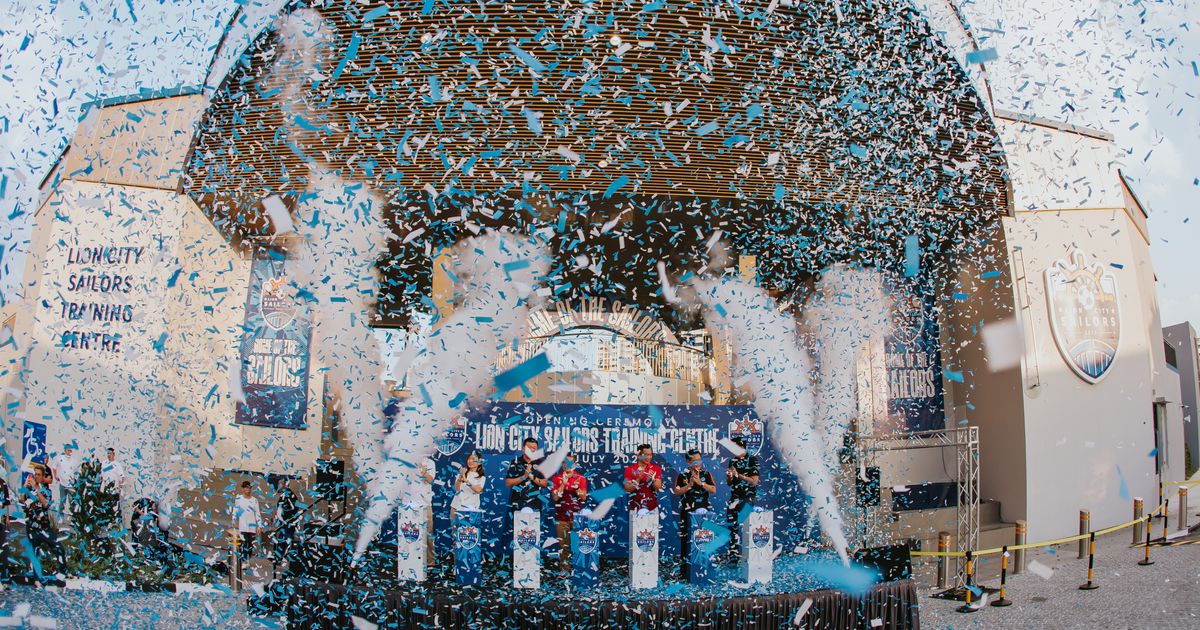 The Lion City Sailors Training Centre went from concept to groundbreaking and official opening in just two years, giving Singapore our first integrated football training facility. The Training Centre will provide a fantastic platform to take the club's football development strategy to the next level. And indeed, the state of the art facility has already received plaudits from Edin Terzic and his Borussia Dortmund (BVB) team.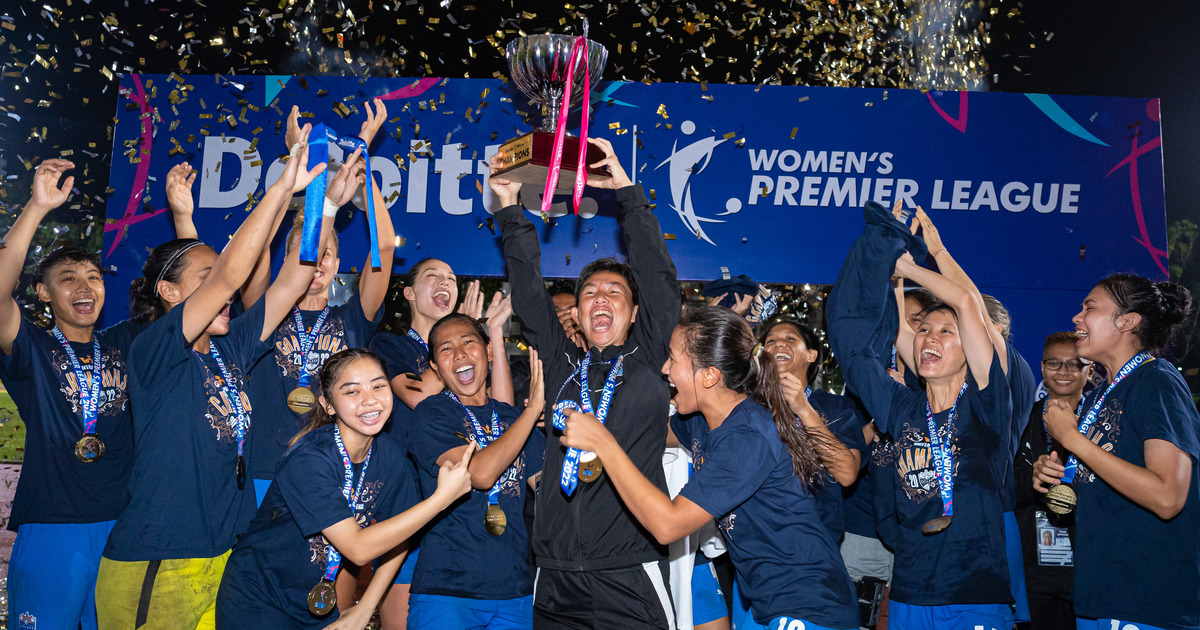 It was fantastic to see so many of our fans also embracing our Women's team, coming out in force to back Yeong Sheau Shyan's women as they charged to the Deloitte Women's Premier League title at the Yishun Stadium.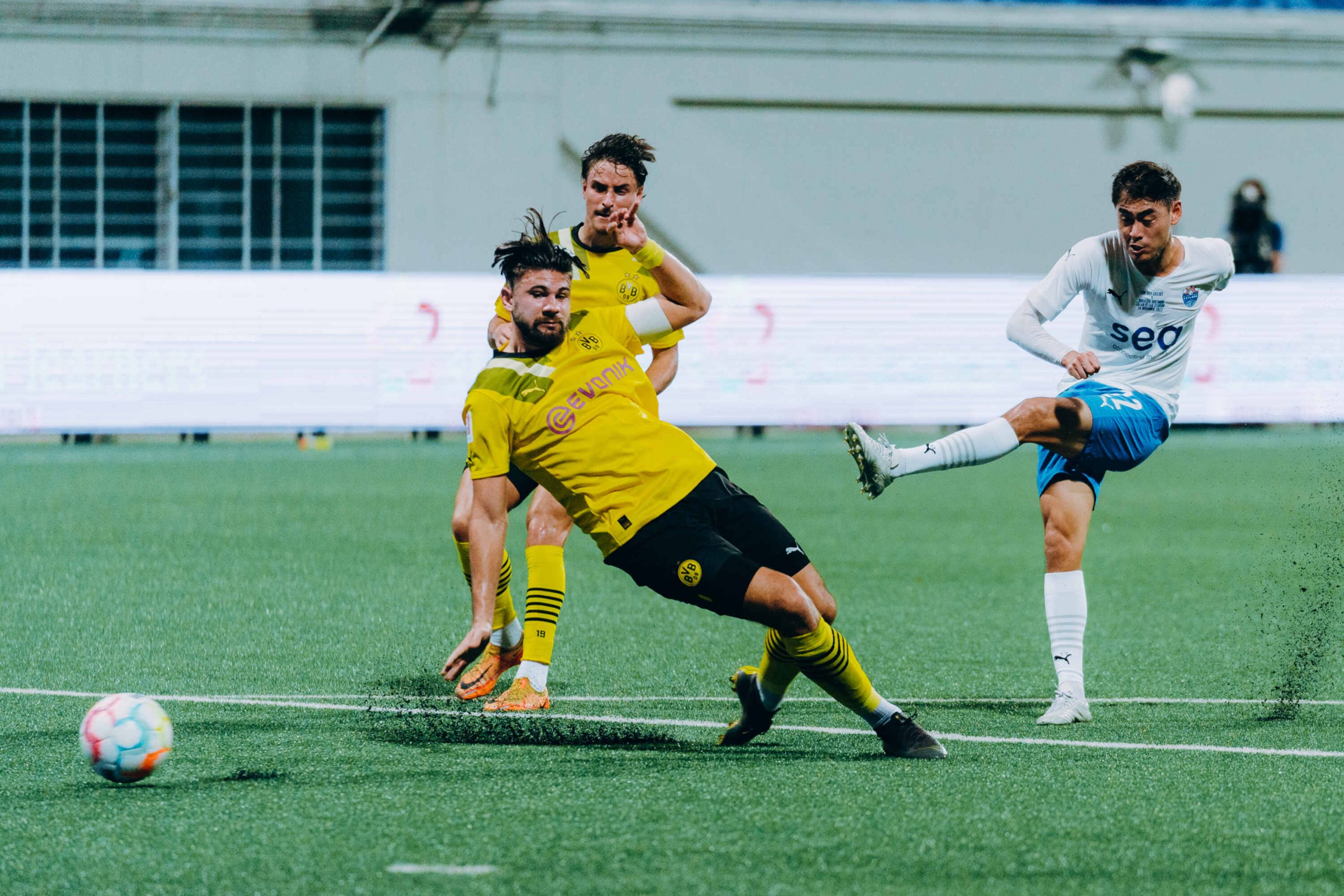 It was also encouraging to see some of our youth players combine well with our seniors in the 7-2 loss to BVB at the Jalan Besar Stadium just a few days ago (24 November). It was a satisfying manifestation of how we can effectively leverage our partnerships to excite fans and drive the club towards our long-term vision.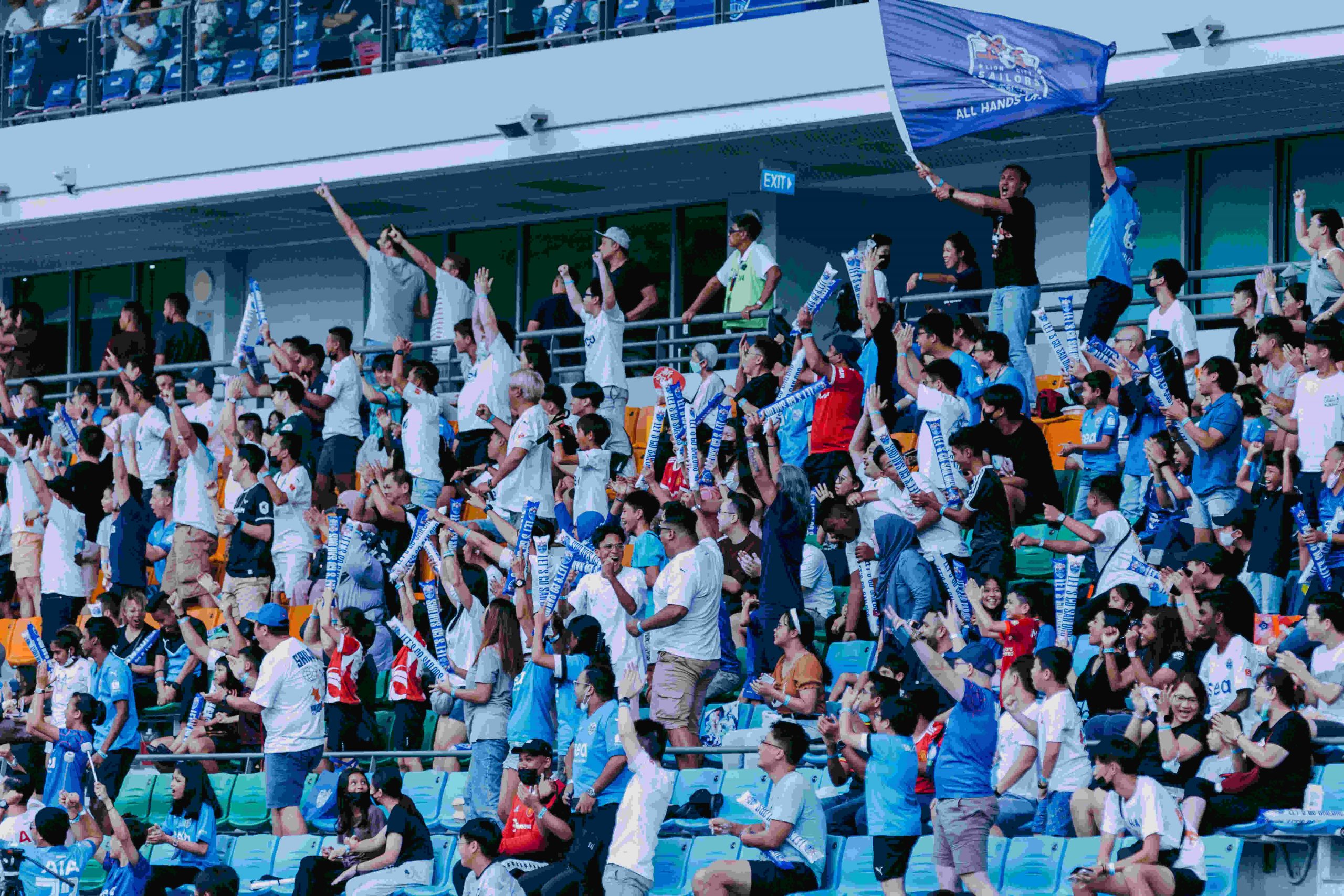 Indeed, the support of our fans has been a consistent beacon of light for us in 2022, a bright light that continued to shine even at our last SPL matchday when there was nothing left to play for. More than showing up for the big games, that for me was a clear indication of dedication from the Sailors faithful. 
I am humbled by the heart-on-sleeves support from our fans, and the Sailors are indebted to them.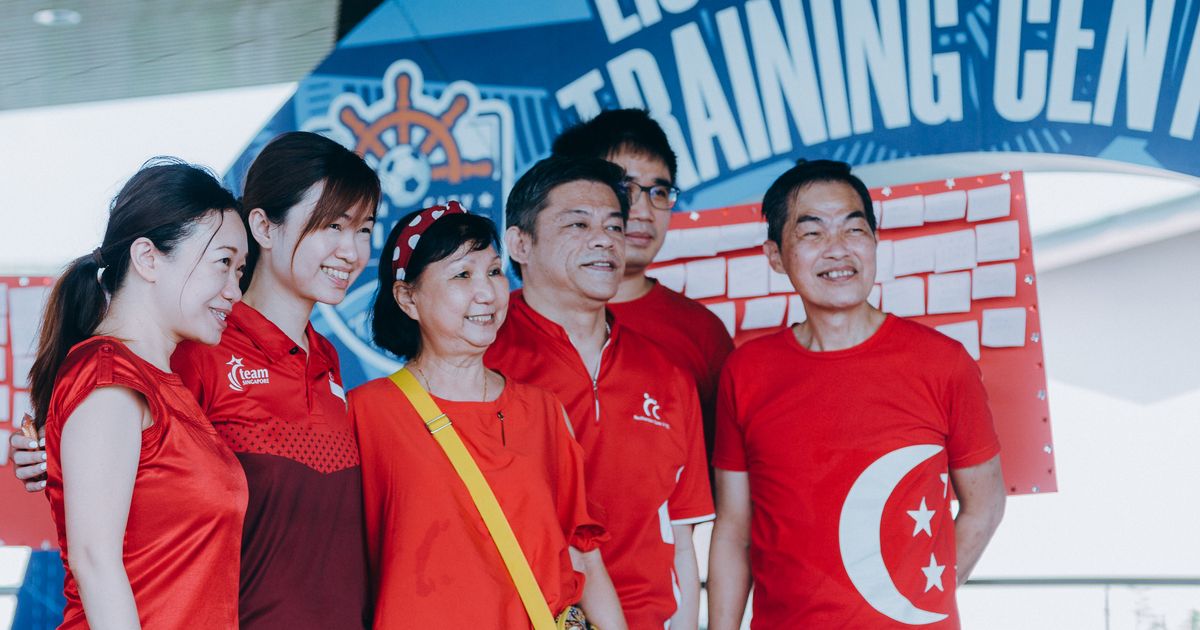 We have moved for deeper engagement with our fans and also to sink deep roots into the MacPherson community in which our Training Facility sits, and I am delighted that Ms Tin Pei Ling and her grassroots leaders have embraced our efforts. 
Eyes still firmly fixed on the horizon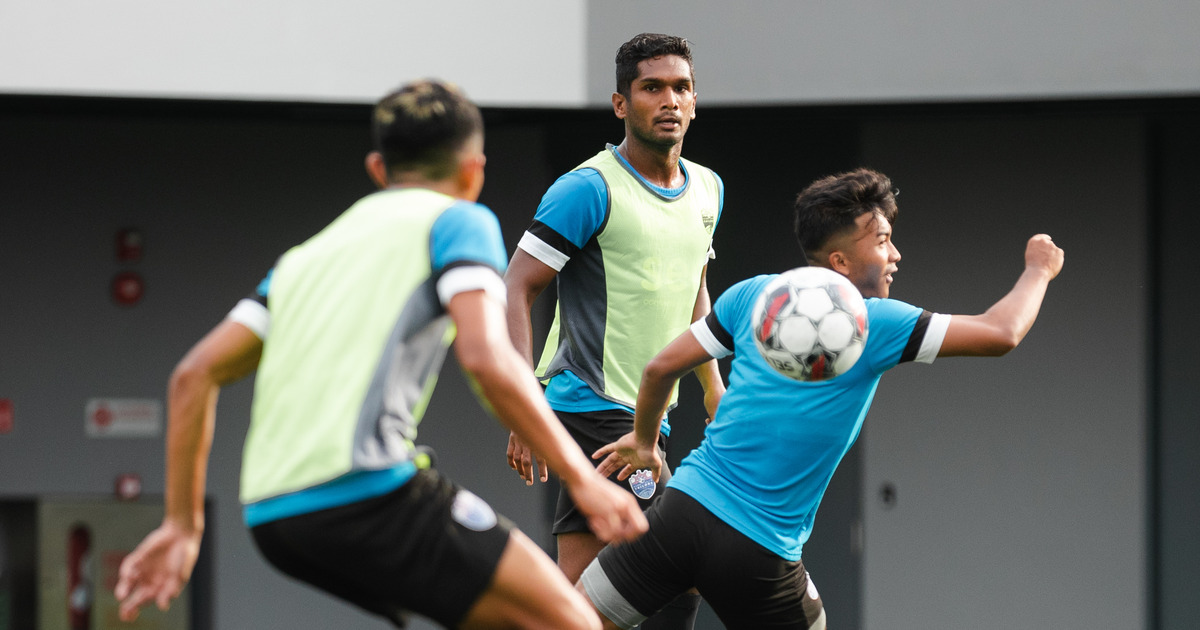 But even as we reset and sharpen our focus for the 2023 season, our raison d'etre – to drive progress in football here and to reignite Singaporean passion for the local game – remains the same, and indeed has sunk even deeper into the Sailors' psyche.
There will always be highs and lows in football, and even as  we celebrate our highs, we must learn to acknowledge the issues that lead to the lows – and work on them.
We must do this for our fans who consistently support us whatever our results. 
We are going back to the same fundamentals that we believe will drive our next phase of growth in 2023 and beyond.
At the Sailors we continue to drive towards our vision of flying the Singapore flag at Asia's top club competition, and to become one of the best clubs on the continent.
We already are the most successful Singapore club at the ACL, a record sparked by that magnificent header from our Singaporean Song that ignited spirited celebrations from every Sailor on the Buriram City Stadium pitch. 
I am certain that if we can call on that same dedication and fire we saw from our Sailors that day – and consistently so – we can chart a path through much smoother seas and go full steam ahead towards our vision in 2023 and the years that follow.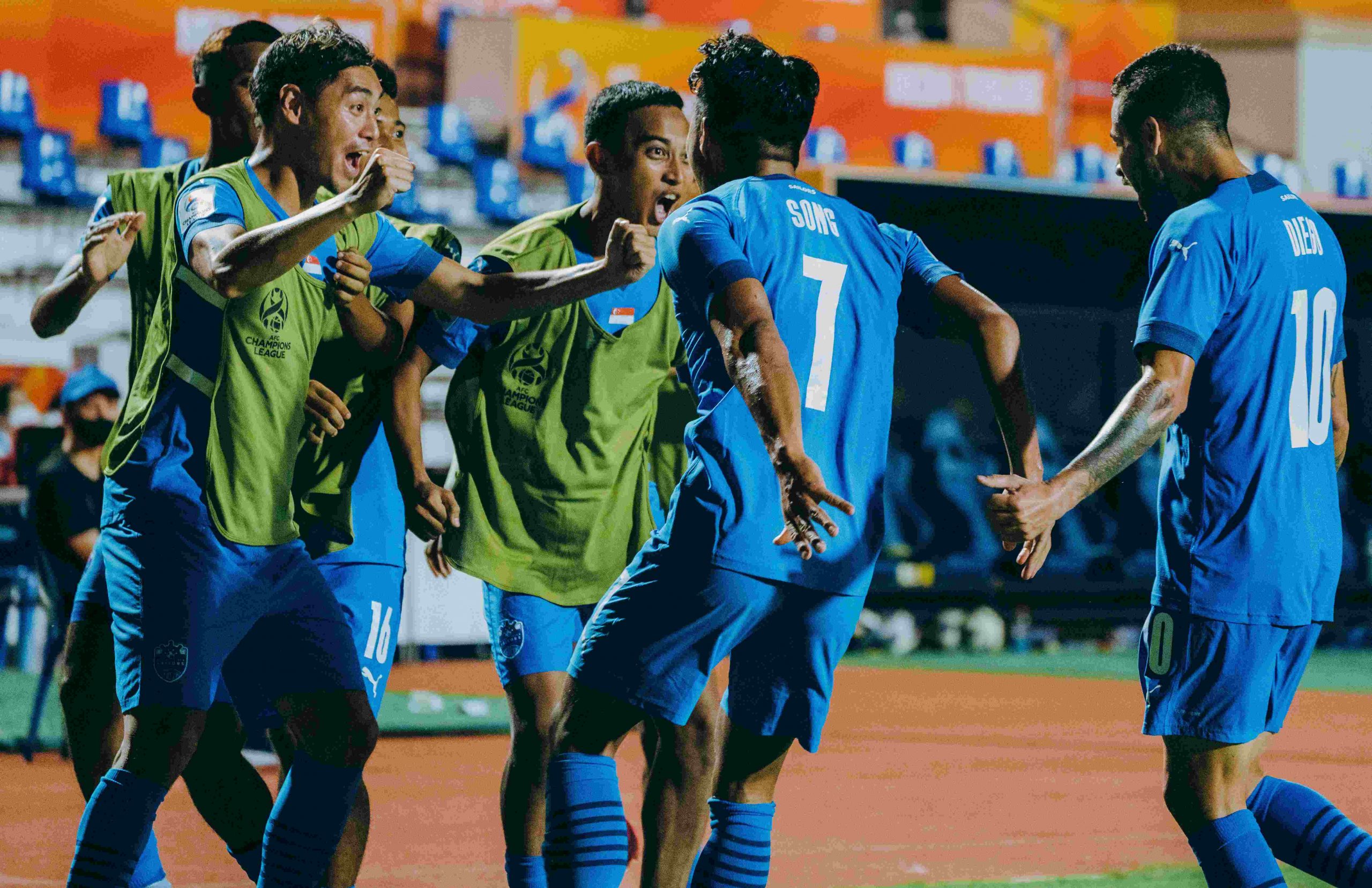 Lion City Sailors interim Head Coach Luka Lalić heaped praise on Yasir Nizamudin and Danie Hafiy after the duo got an assist each in the Sailors' 7-2 reverse to Borussia Dortmund (BVB) at the Jalan Besar Stadium on Thursday (24 November). 
Part of the Lion City Sailors Football Academy, Yasir and Danie as well as Izrafil Mohamed – who took up the Academy's Early Enlistment Bond – were drafted into the matchday squad and they came off the bench to make an impact. 
"The highlight for me was seeing the Academy players assist the goals we scored. They deserve to be called up and we got to see what they are capable of," said Luka, also the Technical Director of the Sailors Academy. 
"My focus since joining the club was to develop the youth as best as I can and this is a decent start, which proves that there is talent in Singapore."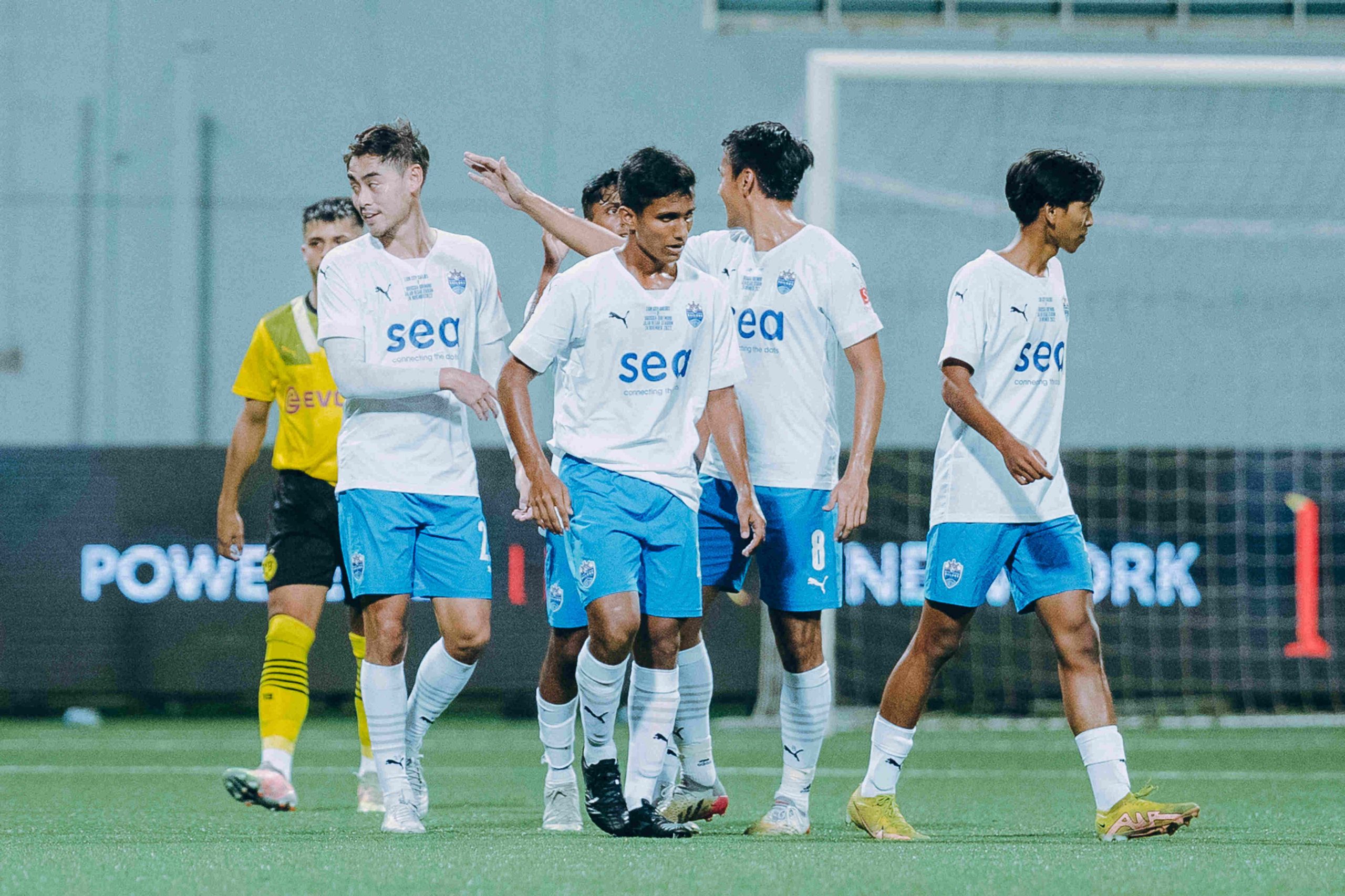 Up against a side led by Emre Can and company, the Sailors nearly got off to a dream start but Saifullah Akbar's cheeky lob after four minutes was chalked off for offside. 
It was all BVB thereafter, with Sailors debutant Adib Azahari being kept busy by the eight-time German champions who peppered his goal with shot after shot.  
The deadlock was eventually broken on 32 minutes when Donyell Malen's cross took a slight deflection off the unlucky Amirul Adli before trickling into goal.
The Malen show continued as the Dutch midfielder doubled BVB's lead just three minutes later with a powerful finish.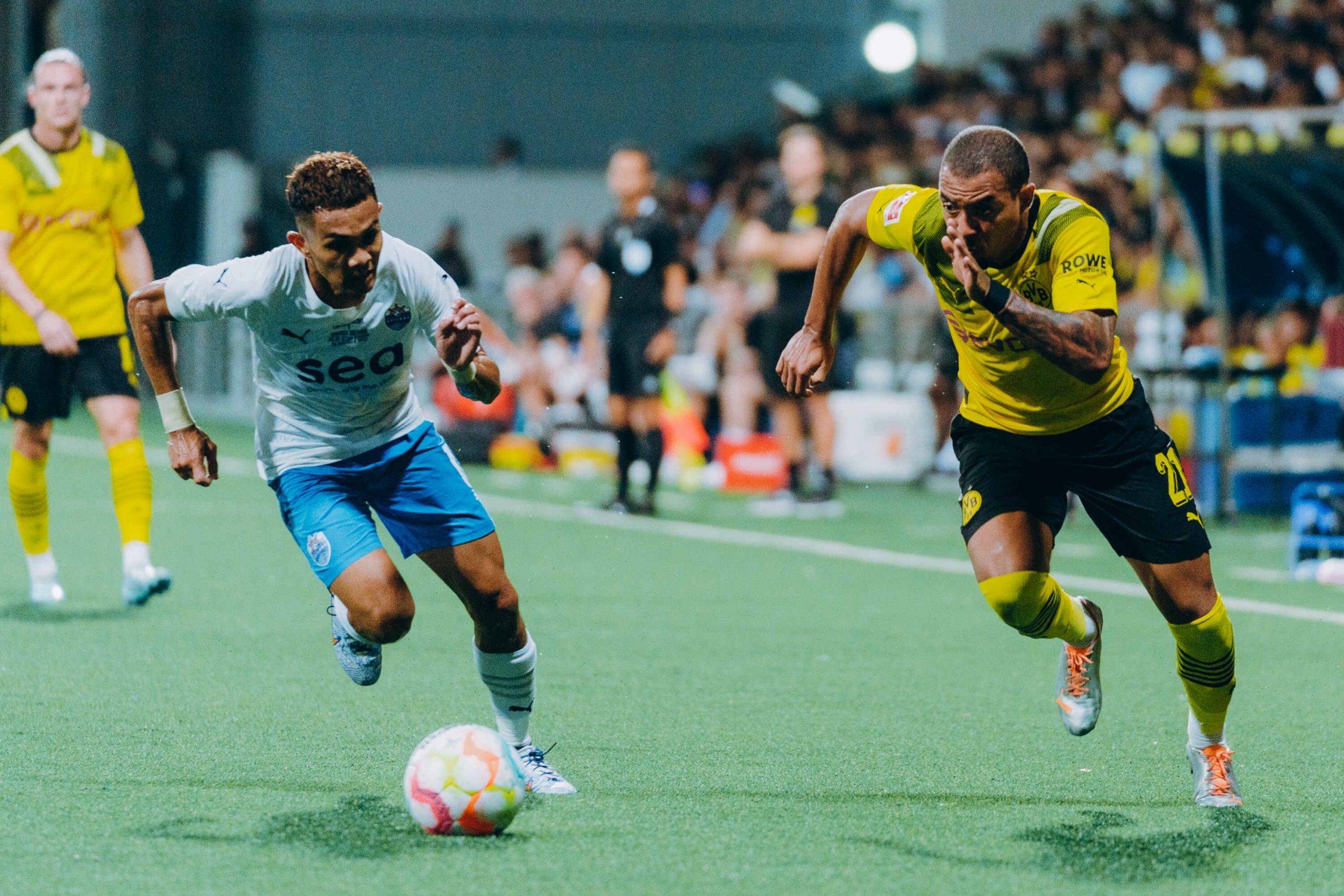 In what was his final contribution of the evening, the 23-year-old then added his second of the night on the stroke of half-time before being replaced at the break.  
The second-half was all about the substitutes as both sides rang wholesale changes. 
Sandwiched between a pair of goals from Samuel Bamba, Gabriel Quak's left-footed strike in the 67th minute gave the Sailors fans something to cheer about. 
Released by a well-measured pass down the middle by young Yasir, the fleet-footed Gabriel cut inside his man and drilled an effort that Marcel Lotka failed to keep out at his near post.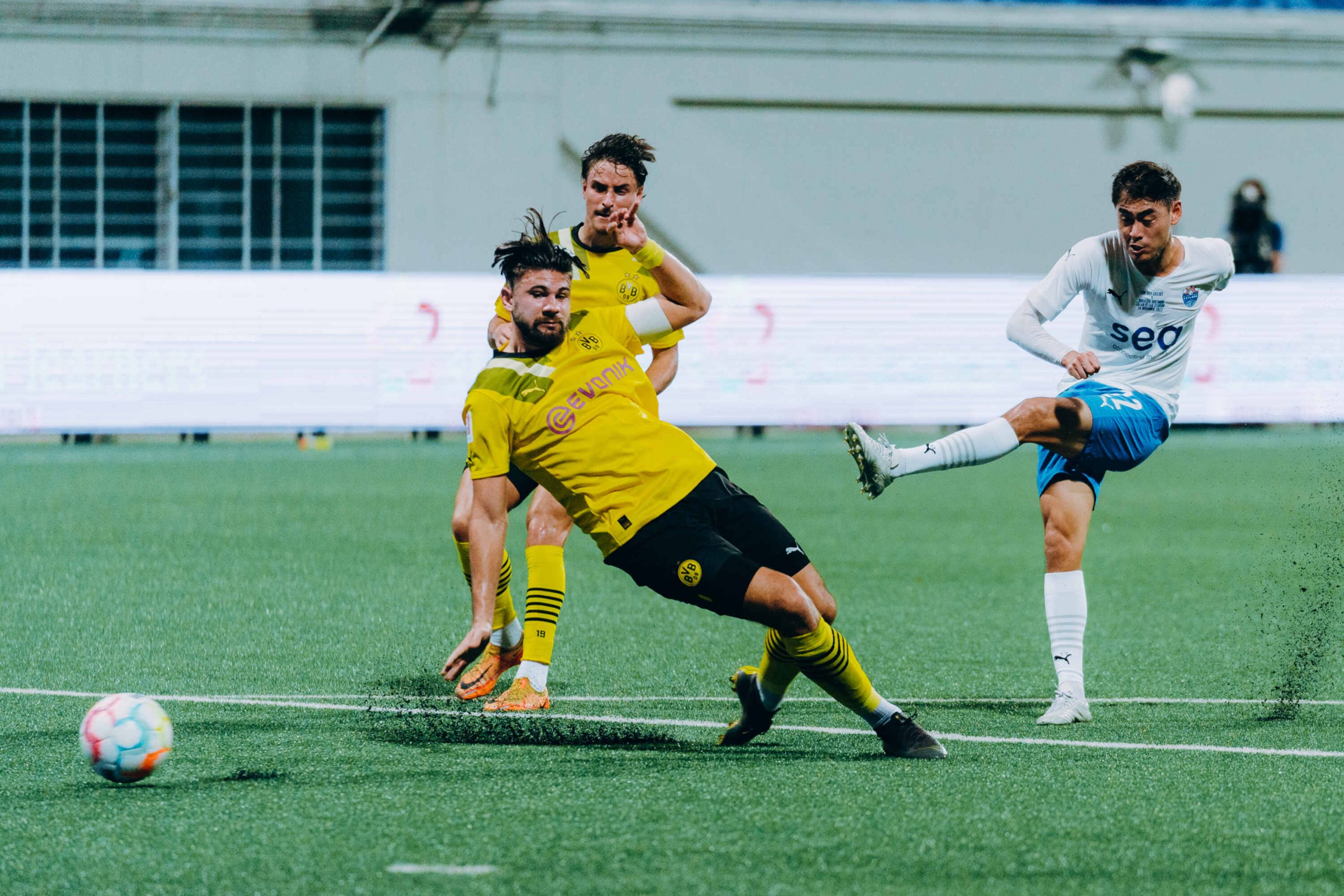 BVB's Julian Rijkhoff and Justin Njinmah added further goals on 85 and 87 minutes respectively, before Faris Ramli got on the scoresheet with a sublime strike in second-half stoppage time. 
Having been on the pitch for a mere 10 minutes, Danie sent Faris free with an accurate pass over the top and the latter proceeded to curl home beyond a hapless Lotka.
"I decided to give the ball to Faris after seeing the space in front of him. I really can't describe the feeling when I saw him get the ball, cut in and score," 17-year-old Danie recalled.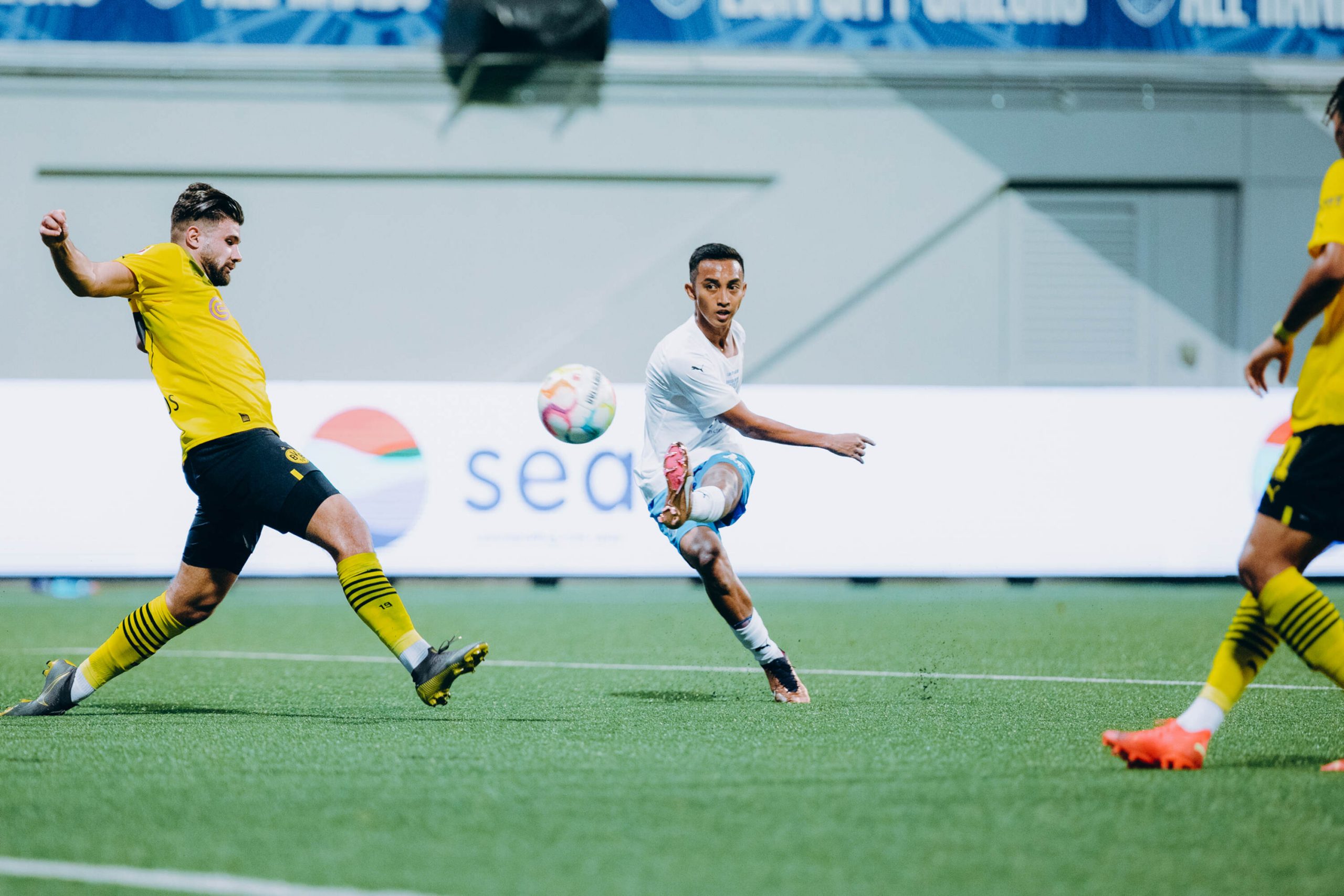 "When I left my (military) camp in the evening for the game, my camp-mates didn't believe me when I said I was going to be playing against BVB, but now they will." 
Despite the scoreline, Luka was pleased with the team's attacking transition on the night.
"Although we could have scored more, it was nice to see that our players were able to get past the BVB press a few times as well," the 35-year-old added. 
"There's potential in the team and I felt that some of our players could match our opponents individually." 
Midfielder M. Anumanthan remained similarly positive.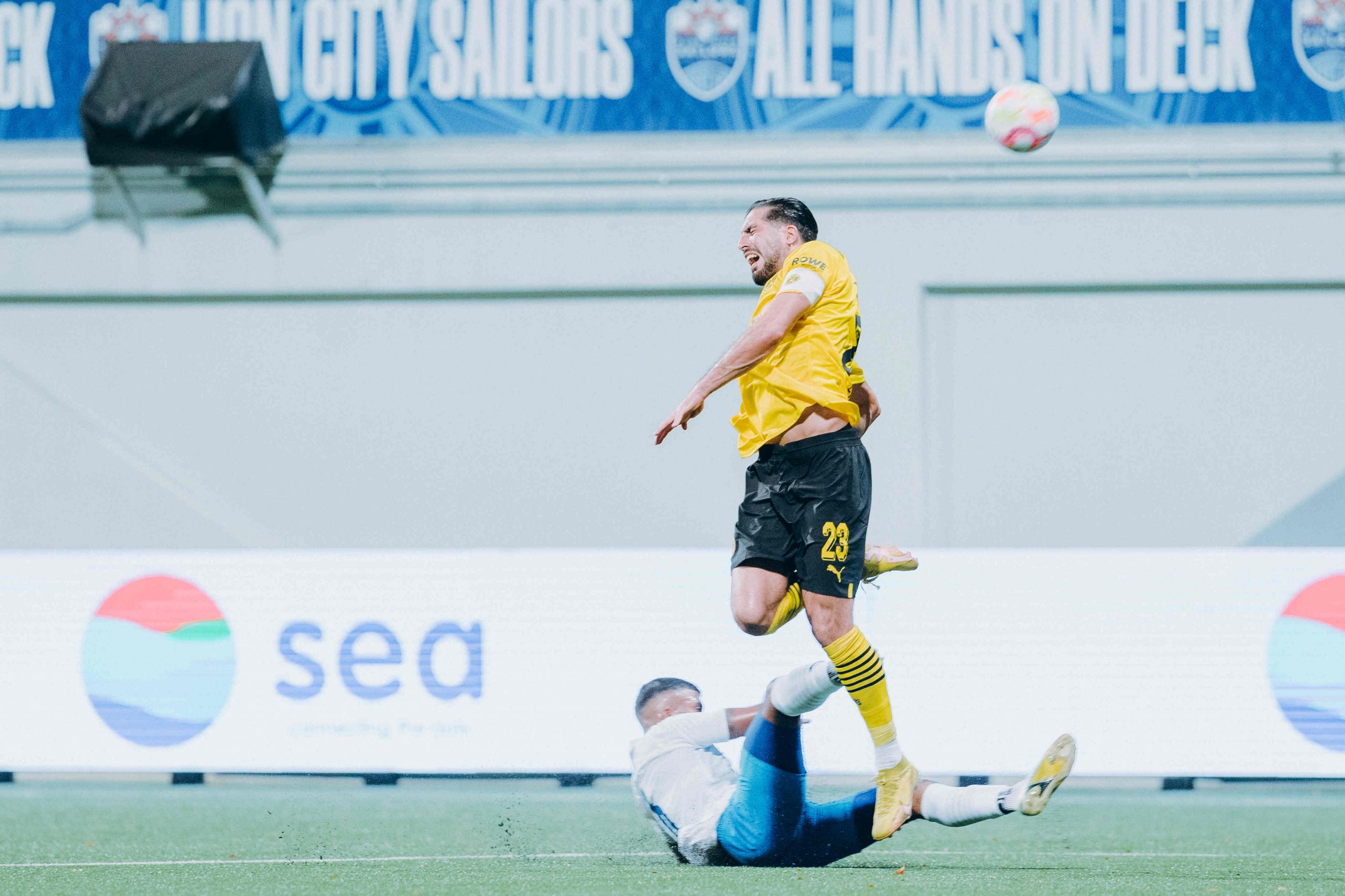 "As a team, we told ourselves that we would go out there and fight for the club and each other," the Singapore international said. 
"We competed well in the opening half-hour, but they took their chances and scored. We always look forward to playing in high-level games like this and I really enjoyed the experience."
BVB Head Coach Edin Terzić was meanwhile delighted with what he saw from his charges. 
"Having only arrived three days ago, it was a professional performance overall and we are happy to finish this game without any injuries," said the German, whose side will continue their Southeast Asia Tour with trips to Malaysia and Vietnam next. 
"I hope the spectators in the stadium were happy after witnessing nine goals. Some of our younger players were on the scoresheet and these were moments to remember."
In the Celebrity curtain raiser, Team Sheikh Haikel ran out 5-1 winners over Team Fauzie Laily – in a game which featured the likes of ex-internationals Lionel Lewis, Aleksandar Duric, Isa Halim and Noor Ali.
Captain Hariss Harun insists the Lion City Sailors will be up for it when they entertain Borussia Dortmund (BVB) in a friendly match at the Jalan Besar Stadium on Thursday (24 November).
In Singapore for the first leg of their Southeast Asia Tour, Edin Terzić's charges are set to face Malaysian giants Johor Darul Ta'zim and the Vietnam national team after leaving the Lion City on 28 Nov. 
"It's not everyday we play a team of their stature and I'm sure it is going to be a tough game. They had a good welcome to Singapore and we are ready to welcome them on the pitch as well," said Hariss, who addressed the media at the pre-match press conference on Wednesday (23 Nov). 
"Despite the gulf in quality, we will be as competitive as we can. Football is a competition over 90 minutes and the two teams are going to try and show the best version of themselves.
"We are grateful for this chance and we look forward to them giving us a memorable experience that we can fondly look back at."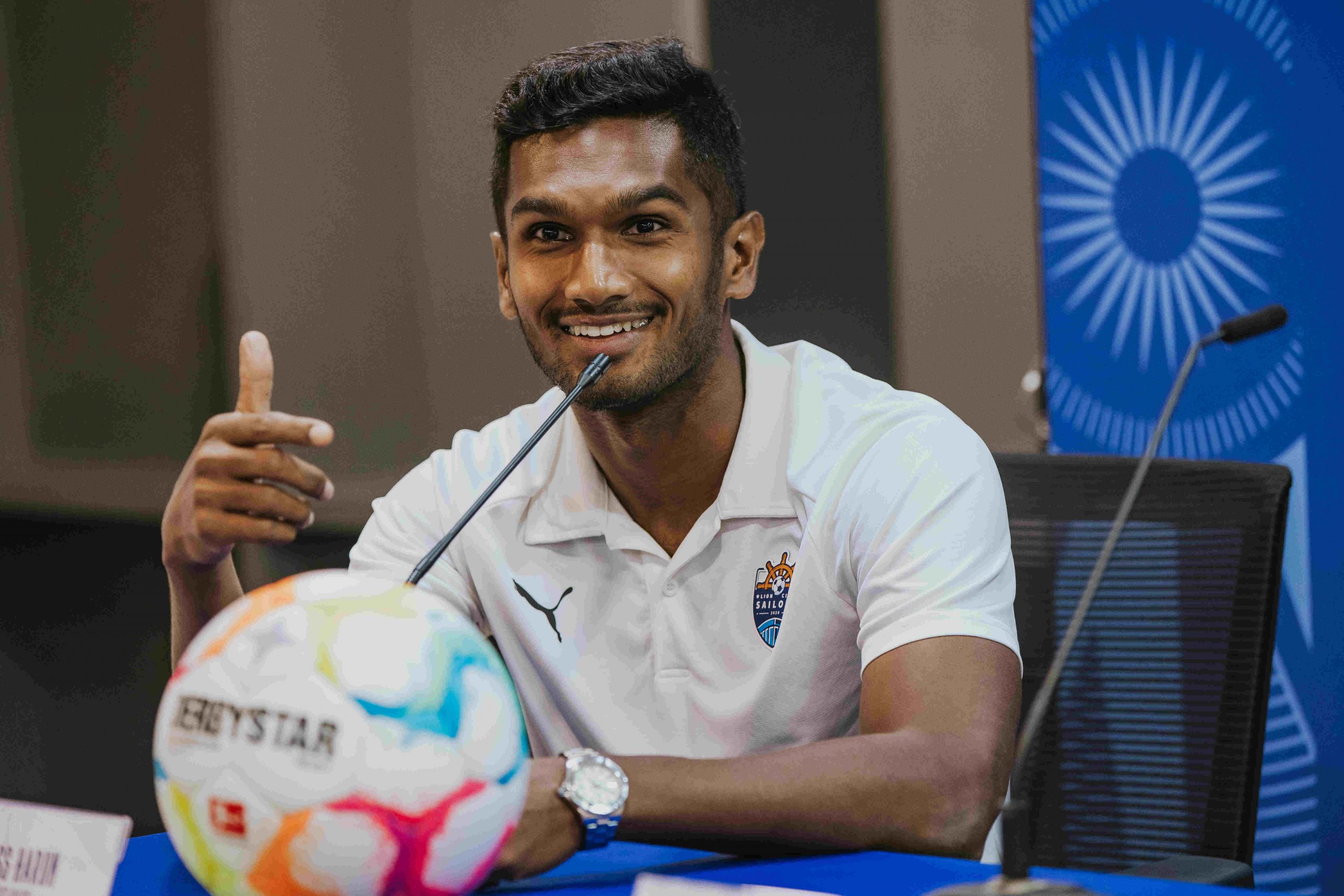 Having failed to defend their Singapore Premier League (SPL) crown then enduring a Singapore Cup group stage exit, the Lions skipper has demanded for the Sailors to end 2022 on a positive note.  
"We all know that we didn't achieve the targets that we set out to achieve and it wasn't what we expected of ourselves," Hariss noted. 
"But we just have to look at things in a positive manner, take this season as motivation for the next one and bounce back even stronger. We want to reclaim what should be ours and we need to prove that on the pitch – starting from this BVB clash." 
Interim head coach Luka Lalić concurred.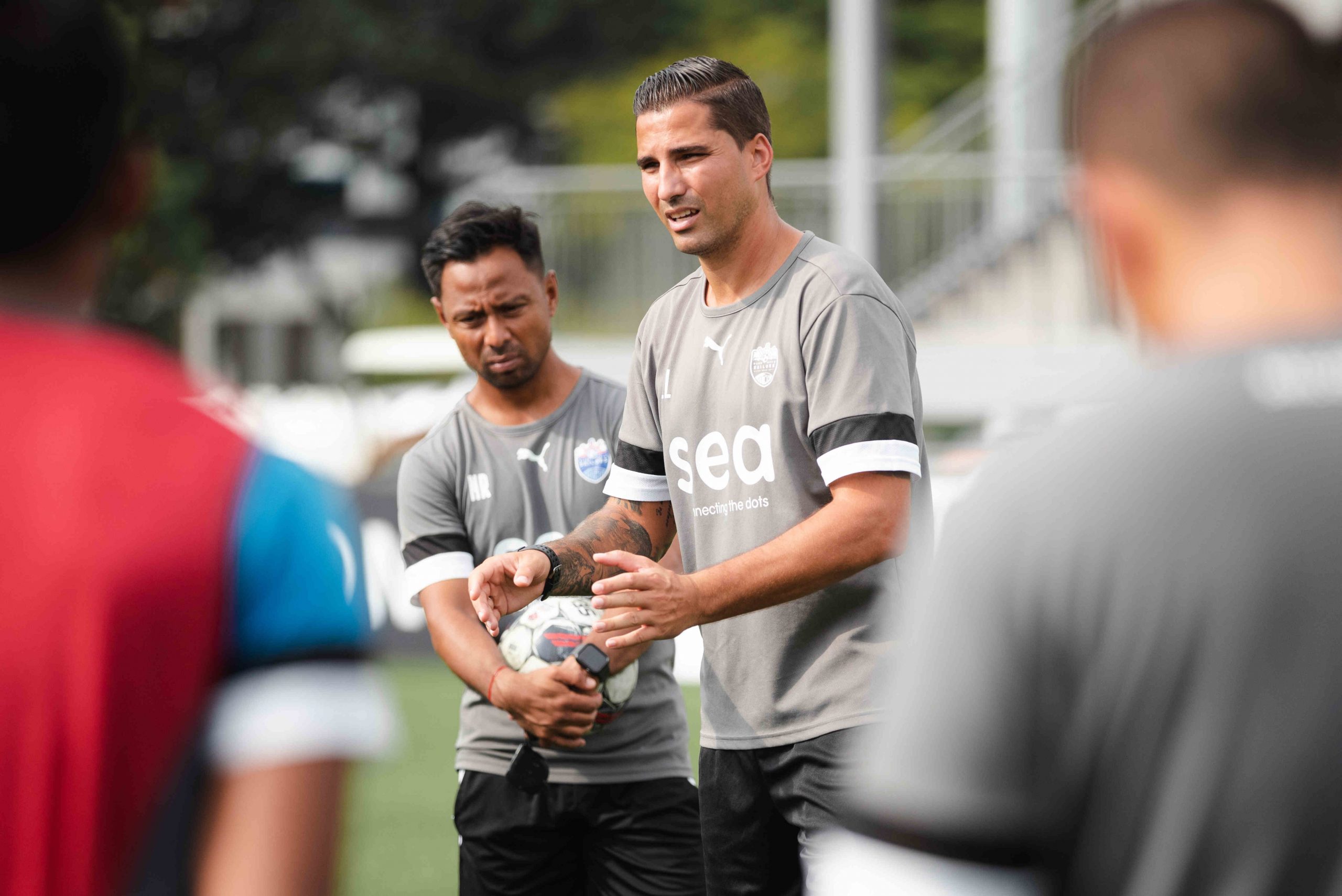 "We know there are areas where we can do better this season, something that Hariss has pointed out," the 35-year-old said. 
"There were valuable lessons to take on and off the pitch this season, but I'm only looking at the positives and improving from there." 
Luka shared that three players from the Sailors Academy – namely Izrafil Mohamed, Danie Hafiy and Yasir Nizamudin – have been included in the matchday squad and could play some part against BVB.  
"The young boys have been with us since I joined the club and it's important we gave them the opportunity to show what they are capable of. 
"I was part of the project when I joined a couple of years ago and this match against BVB is a milestone for a club like ours and these boys definitely deserve this once-in-a-lifetime chance," he said.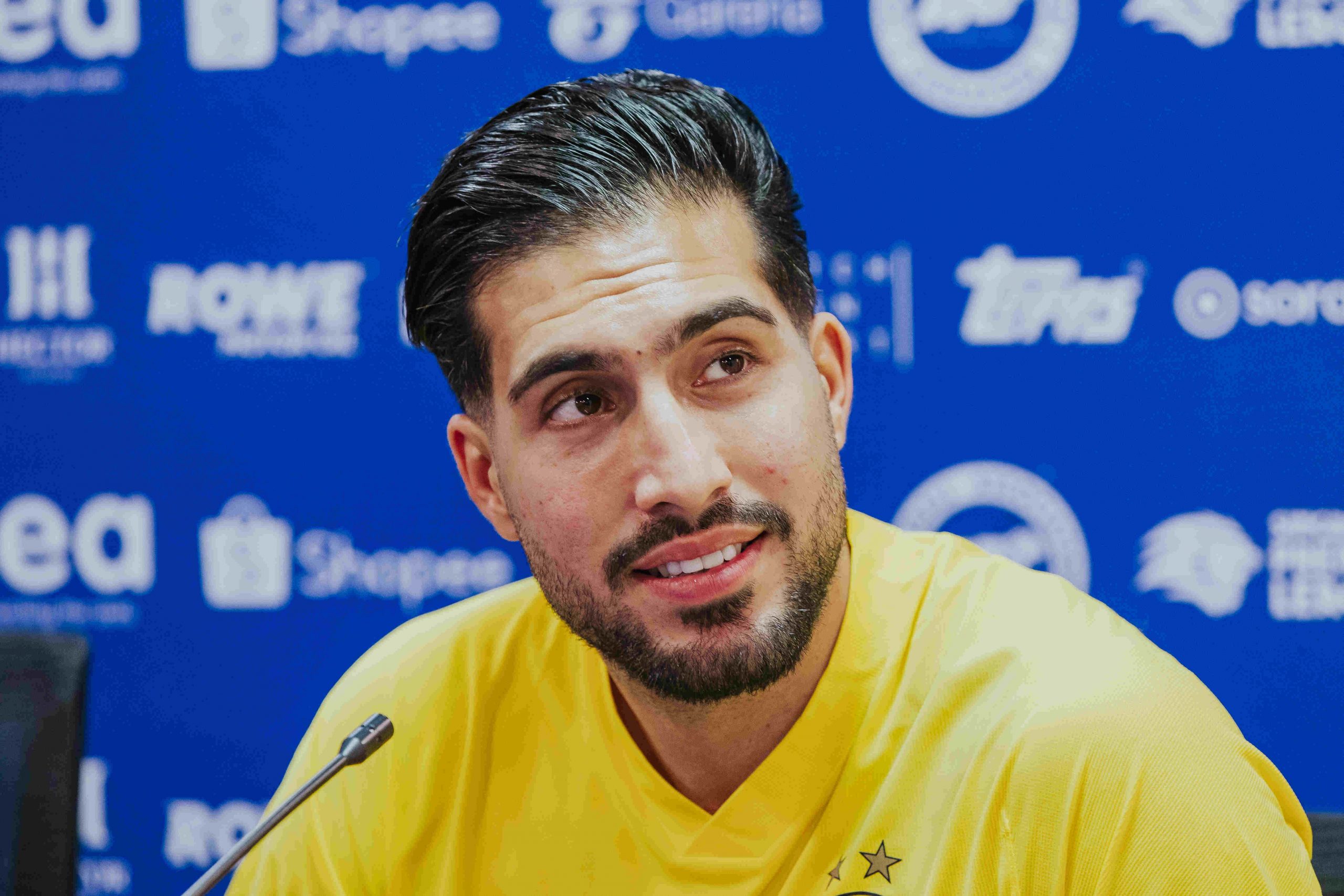 BVB midfielder Emre Can was meanwhile heartened to see the support from the fans upon the team's arrival at Singapore's Changi Airport on Tuesday (22 Nov). 
"I've been in Singapore before so I know how it's like. Singapore is very clean and the people are very friendly. We like it here," said the former Liverpool and Juventus man. 
"It's always nice to see these fans turn up and that's the reason why we are here. We are excited to see them and hopefully we get to enjoy the game against the Sailors.
"Even though they didn't have the best of seasons, I've heard that they are still a pretty strong team that we cannot take lightly." 
Terzić added that German international Marco Reus will not be involved due to injury, but is excited to see what the rest can offer.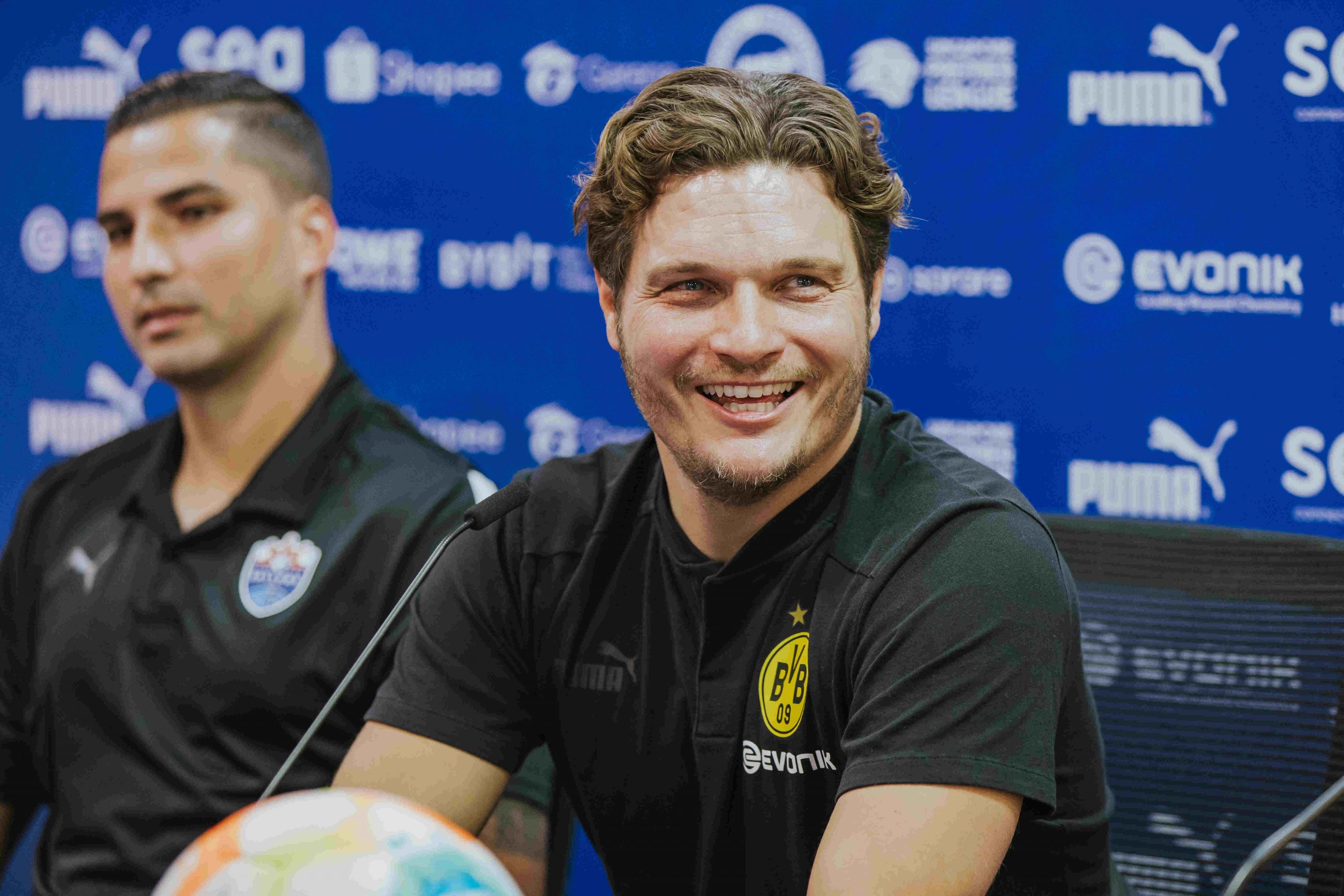 "It's a mix, we brought all our fit players on this tour. We also have some young talents who have the opportunity to show themselves to see where they are at the moment," he shared. 
"We want to give these young talents a platform to impress, which is important for us. While many of our young boys are away at the World Cup, we have a number of exciting players here and our experienced players like Emre, Donyell Malen, Mats Hummels. 
"They are going to get playing time, but some have minor injuries so we have to be careful with the minutes they are going to get." 
Since signing a partnership deal in July 2021, this is the first time that the senior teams of both clubs will go head to head, albeit in a non-competitive game. 
BVB Managing Director, Carsten Cramer expressed his delight and reaffirmed their commitment towards the collaboration.
"As a European team visiting Southeast Asia, we are thankful for the hospitality received so far and are looking forward to playing in front of a capacity crowd at Jalan Besar," he said. 
"When we get the first steps right, we believe the second and third will follow. Our decision to be present in this region is a long-term commitment which we believe will bear fruit in time to come."   
He has played against the youth teams of Corinthians FC and PSV Eindhoven in the Lion City Cup, impressing many with his ability to pick a pass from the middle of the park and his combativeness despite his diminutive frame. 
Come Thursday (24 November) night, midfielder Hami Syahin will get the opportunity to pit himself against Borussia Dortmund (BVB) when the Lion City Sailors take on the eight-time German champions at Singapore's Jalan Besar Stadium.
Singapore is the first leg of BVB's Southeast Asia Tour, with Edin Terzić's side set to go up against Malaysian giants Johor Darul Ta'zim and the Vietnam national team after leaving Singapore on 28 Nov.  
With tickets for this encounter already sold out, Hami is chomping at the bit for his chance against a strong BVB travelling squad which includes the likes of Marco Reus and 2014 FIFA World Cup winner Mats Hummels.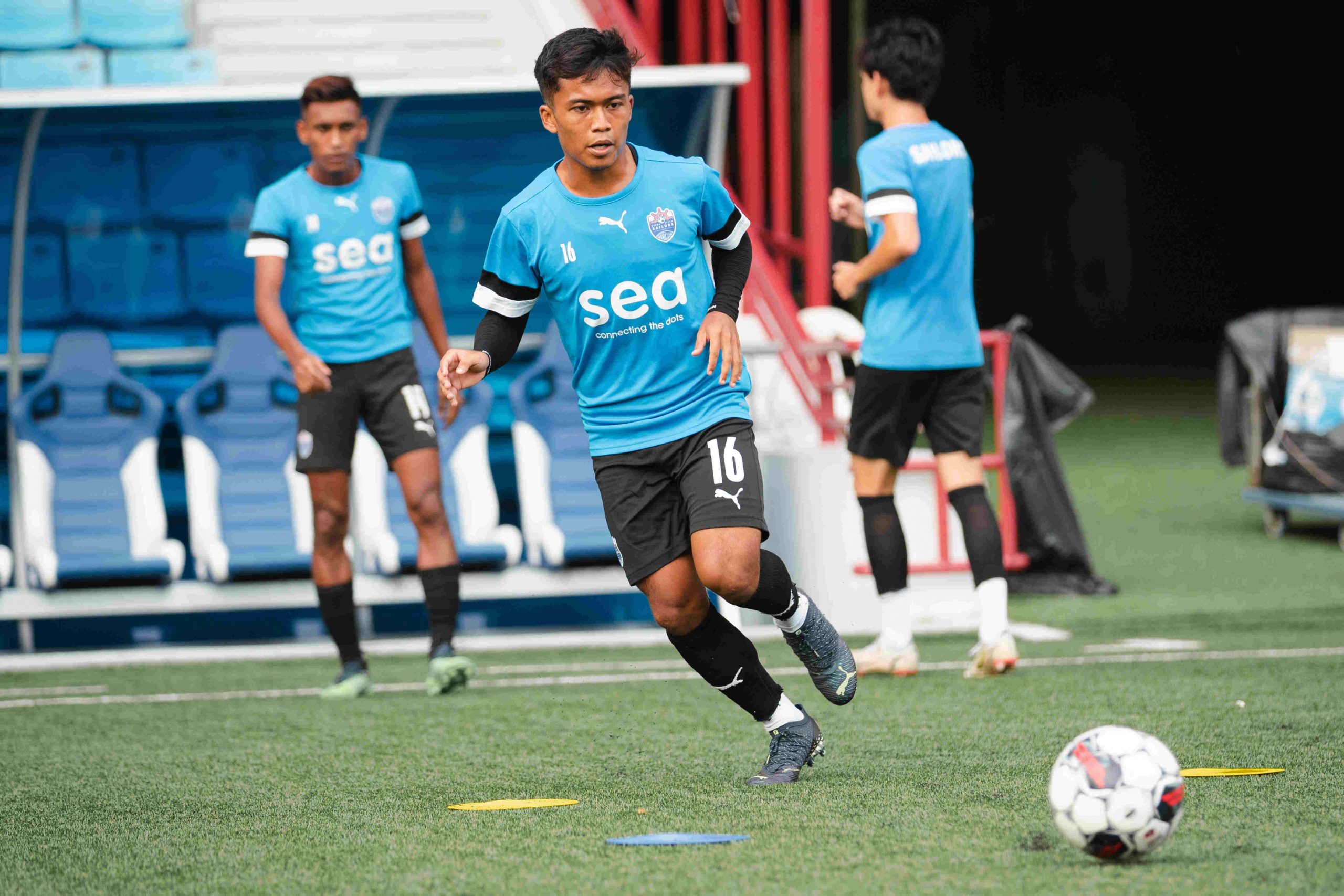 "It is going to be a relatively new experience for our local players because it's not everyday you get to play a top European side like BVB who compete in the UEFA Champions League," said Hami, the 23-year-old Singapore international.  
"I will cherish this moment and try to learn as much as I can. We know it's going to be tough but I'm sure we will put up a good show for our fans and those coming to support us.
"After hearing that we will be playing in front of a sold-out crowd at Jalan Besar, I'm really excited and it gives me extra motivation."
Echoing Hami's sentiments, wideman Hafiz Nor is optimistic that the Sailors will give a good account of themselves.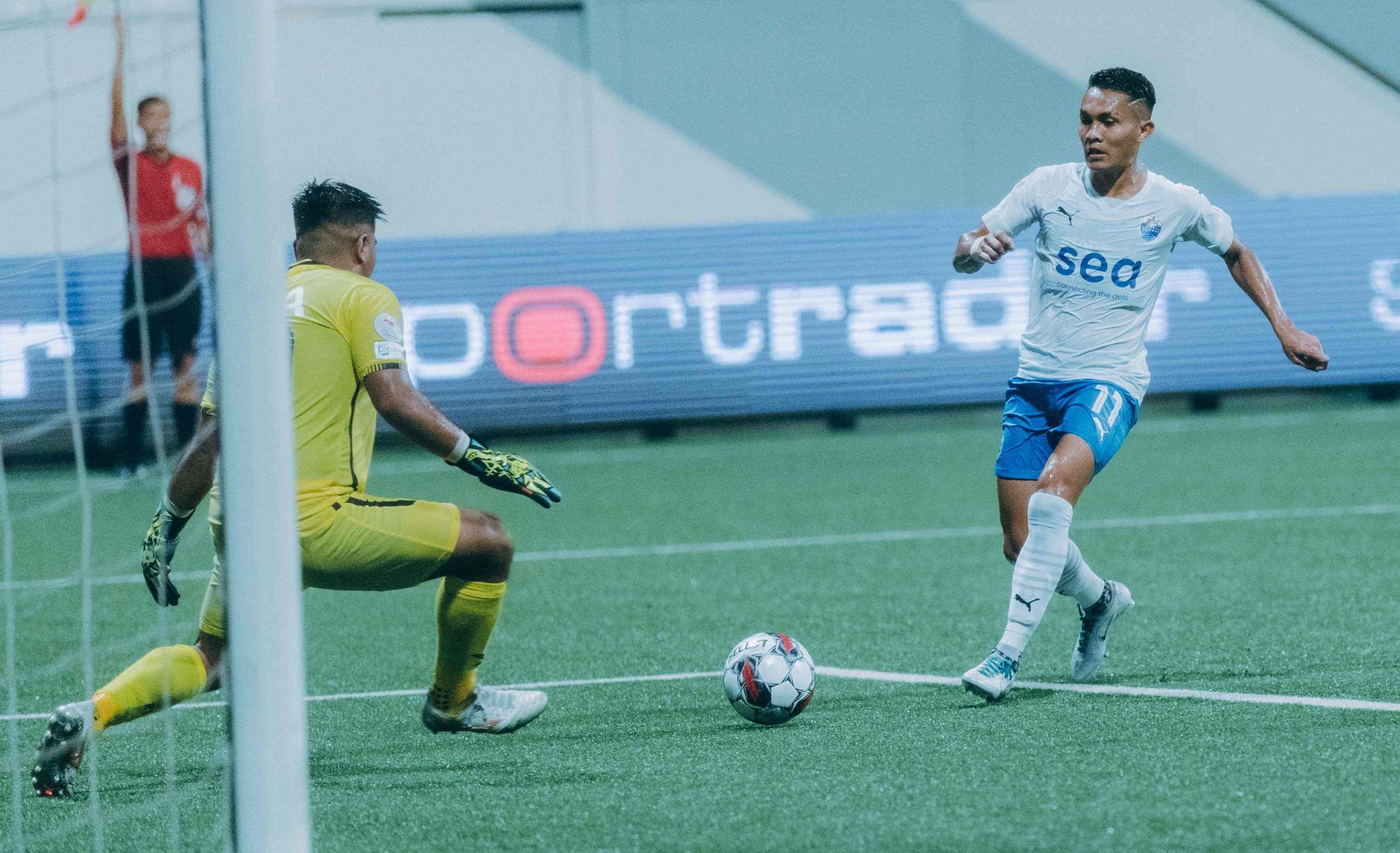 "I've never really got the chance to come up against World Cup players like Reus, Hummels and (Emre) Can during my career, so it will be a real honour to be sharing the same pitch as them," he noted.
"After a disappointing SPL season, it is also the perfect opportunity to prove ourselves and we want to put in a good showing to repay the support from our fans."
Hafiz has also urged the younger players in the team such as Hami, Haiqal Pashia and Bill Mamadou to seize their chance.
"I'm happy to see them get this opportunity to compete with a side like BVB at such a young age," added Hafiz. 
"They need to play their hearts out, go in without any fear and more importantly, prove they deserve to be in the team in the years to come."  
Hami believes the presence of the senior figures in the team will prove invaluable.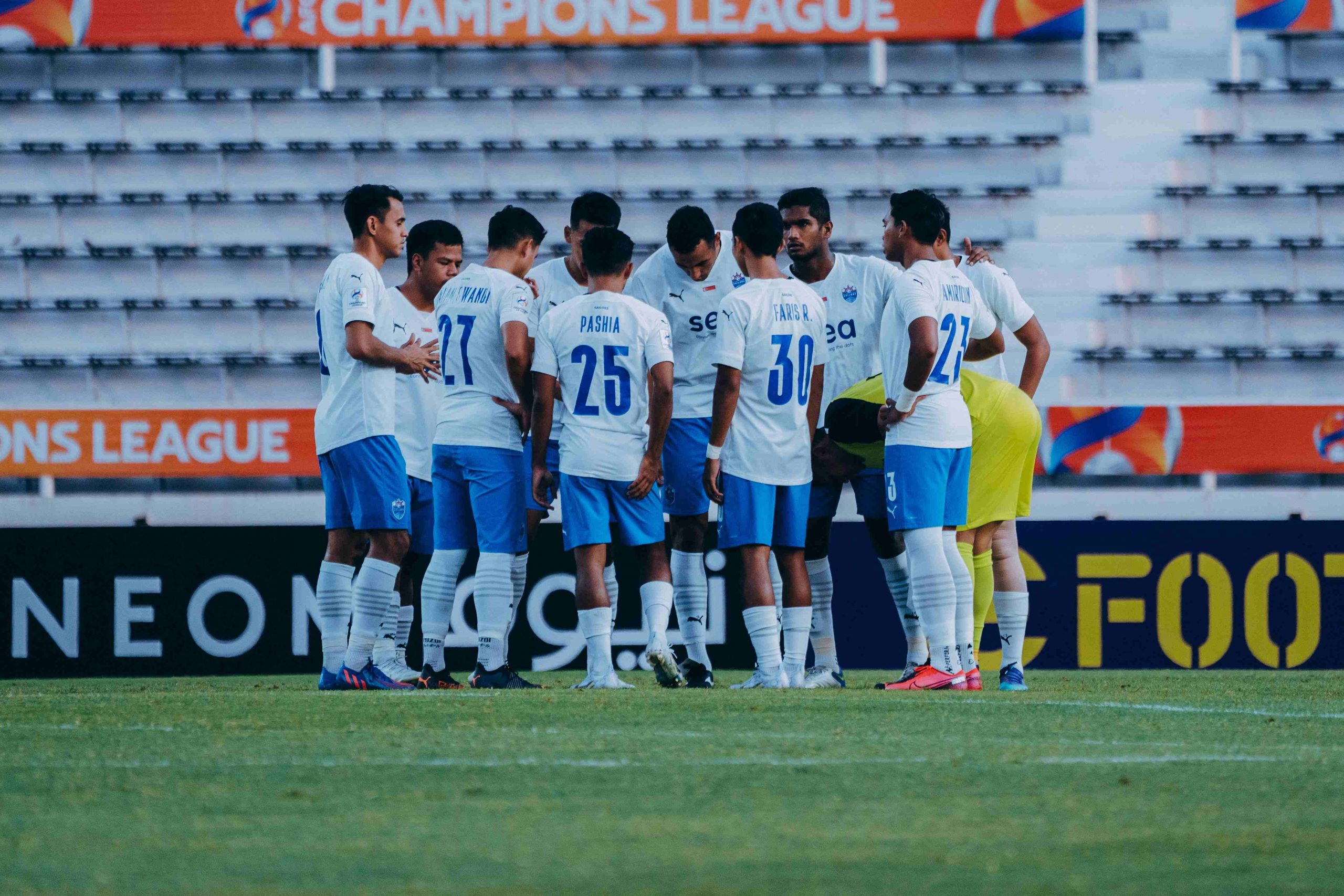 "With their experience, the senior players will be key when it comes to things like knowing how we should control the game, when to go forward and when to hold," said Hami. 
"It will definitely help us a lot in calming the nerves and managing the intensity against a quality BVB team."  
With this being the final match for some in the Sailors class of 2022, Hafiz expressed a tinge of sadness.
"We know that there will be departures within the ranks, including experienced players like Shahdan (Sulaiman) whom I've played with since I was 12," he said.
"We have many memories together and unfortunately, some of them won't be with us for the new season. It's going to be emotional for sure, but it is a day that we will remember and hopefully we can end it off with a bang." 
Matchday kicks off at 6.45pm with a celebrity match featuring teams led by local artistes Sheikh Haikel and Fauzie Laily, before the Sailors and BVB take to the pitch for warm-ups. 
The match proper kicks off at 8.30pm.
Football fans in Singapore can look forward to an exciting week ahead as eight-time German champions Borussia Dortmund (BVB) announced the final squad for their Southeast Asian tour which kicks off in the Lion City next Tuesday (22 November). 
A number of BVB stars have been named in the 25-man list, and the local public will be excited to learn of the inclusion of the charismatic Marco Reus as well as 2014 FIFA World Cup winner Mats Hummels. 
Another recognisable name is Emre Can – the former Liverpool and Juventus midfielder – with Dutch attacker Donyell Malen also amongst those set to feature. 
The likes of experienced German full-back Nico Schulz and Turkish international Salih Özcan make up a strong BVB squad that will take on the Lion City Sailors next Thursday (24 Nov) at Singapore's Jalan Besar Stadium. 
A handful of BVB youth players have also been included, with the pick of the bunch being Jayden Braaf, an exciting Dutch talent whose promising displays earned him comparisons with Jadon Sancho and Manchester City's U23s Player of the Year award in 2020 – at the age of 17 – before he swooped for the Black & Yellow this May. 
There is also the up-and-coming duo of former France Under-17 centre-back Soumaïla Coulibaly – who turned down the chance of a professional contract with Paris Saint-Germain to sign for Dortmund – and current Croatia Under-21 forward Marco Pašalić. 
Both are on the fringes of the BVB first team and were unused substitutes in BVB's final Bundesliga game before the World Cup break, a 4-2 loss to Borussia Mönchengladbach on 12 November. 
Edin Terzić's side will be in Singapore between 22 to 28 November, with a series of off-the-field professional activities, fan engagements and even community activations lined up over the week. 
They will then travel across the Causeway to play Malaysian powerhouse Johor Darul Ta'zim on Monday, 28 November, before concluding the Tour against the Vietnam national team two days later.
Limited gallery tickets for the Sailors vs BVB friendly game are still available on sale on SISTIC.  
BVB squad for Southeast Asia Tour 2022
Goalkeepers: Alexander Meyer, Marcel Lotka
Defenders: Mats Hummels, Nico Schulz, Guille Bueno, Lion Semić, Prince Aning, Soumaïla Coulibaly, Antonios Papadopoulo, Nnamdi Collins
Midfielders: Marco Reus, Emre Can, Salih Özcan, Felix Passlack, Can Hayri Özkan, Falko Michel, Göktan Gürpüz
Forwards: Donyell Malen, Justin Njinmah, Marco Pašalić, Ole Pohlmann, Moritz Broschinski, Jayden Braaf, Julian Rijkhoff, Samuel Bamba
Sailors squad for BVB clash 
Goalkeepers: Hassan Sunny, Rudy Khairullah, Adib Nur Hakim
Defenders: Naqiuddin Eunos, Aniq Raushan, Hariss Harun, Amirul Adli, Bill Mamadou, Iqram Rifqi, Nur Adam Abdullah 
Midfielders: M. Anumanthan, Shahdan Sulaiman, Adam Swandi, Hami Syahin, Saifullah Akbar, Diego Lopes, Song Uiyoung, Arshad Shamim 
Forwards: Hafiz Nor, Maxime Lestienne, Gabriel Quak, Faris Ramli, Haiqal Pashia, Kim Shin-wook
Hariss Harun leads the lineup of 11 Lion City Sailors players selected by Singapore national team Head Coach Takuyuki Nishiyaga in his provisional 29-man Singapore squad for the upcoming ASEAN Football Federation (AFF) Mitsubishi Electric (ME) Cup.
Lions' captain Hariss, along with 10 others – Hassan Sunny, Amirul Adli, Nur Adam Abdullah, Hafiz Nor, Adam Swandi, Hami Syahin, M. Anumanthan, Shahdan Sulaiman, Faris Ramli and Song Ui-young – are in contention to fly the flag for Singapore at the biennial regional tournament that takes place from 20 December 2022 to 16 January 2023. 
Two Sailors who missed out on the last Singapore squad which lost 4-0 to Vietnam and drew 1-1 with India in a Tri-Nations series in September – Nur Adam and Hami – return to the national side and will be hoping to impress in the Sailors' upcoming friendly match against eight-time German champions Borussia Dortmund to further stake their claim for a spot in the final ME Cup squad. 
The Lions will travel to Chiba, Japan for a training camp from 1 to 12 December, where they are set to play two training matches. The team will then face the Maldives in an international 'A' friendly at the Jalan Besar Stadium on 17 December after which Nishiyaga will cut the list down to a final 23-man squad that will represent the nation at the ME Cup. 
The Lions have been drawn into Group B alongside Causeway rivals Malaysia, Vietnam, Laos and will kick off their campaign against Myanmar on Christmas Eve.
Thailand are the defending champions and record six-time winners, while Singapore have won it four times and are looking to build on an encouraging run into the semi-finals in the previous edition. 
Sailors' Lions representatives in Singapore's 29-man AFF ME Cup provisional squad:
Goalkeeper: Hassan Sunny 
Defenders: Hariss Harun, Amirul Adli, Nur Adam Abdullah
Midfielders: Hafiz Nor, Adam Swandi, Hami Syahin, M. Anumanthan, Shahdan Sulaiman
Forwards: Faris Ramli, Song Ui-young
Representatives from the Lion City Sailors were recognised at the Football Association of Singapore (FAS) Awards Night 2022 – held at Orchard Hotel on Tuesday (8 November) night. 
In leading the Sailors Women's Team to a memorable unbeaten Deloitte Women's Premier League (WPL) title-winning campaign, Yeong Sheau Shyan deservedly staved off competition from Albirex Niigata (S)'s Nahar Daud and Tanjong Pagar United's Samawira Basri to claim the WPL Coach of the Year. 
The 44-year-old, however, refused to bask in the achievement, and in her unassuming style, preferred to focus on the journey ahead instead.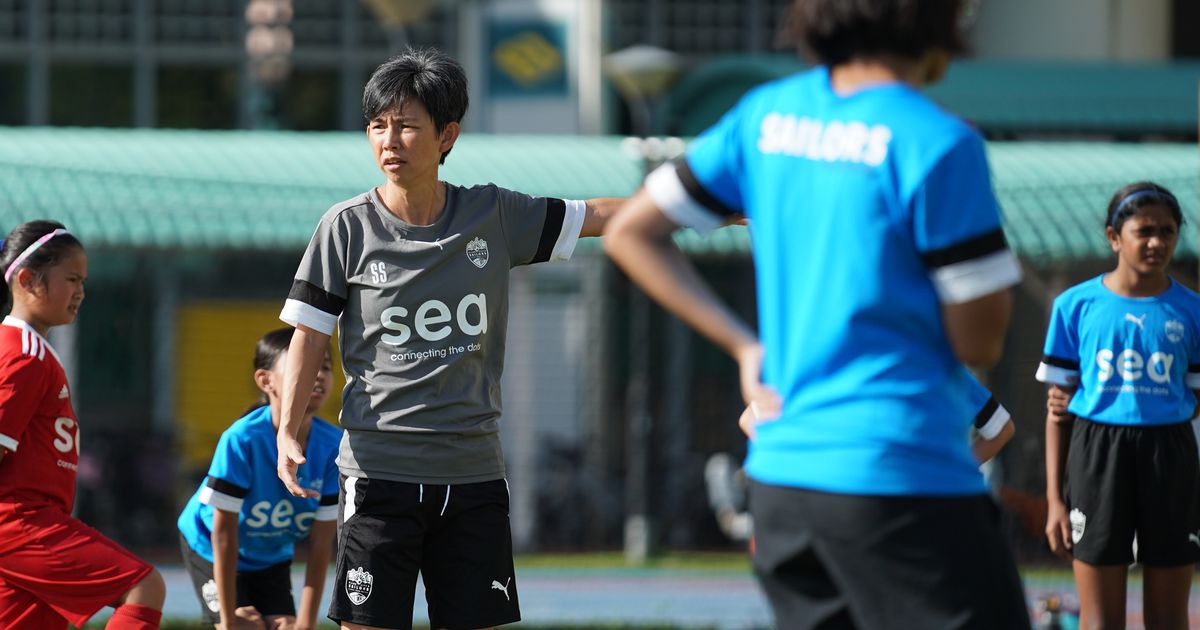 "I'm very happy to win this award, but for me – the team's performances on the field goes above anything else. This prize is the recognition of the girls' hard work throughout the season. 
"It's important that we keep striving towards taking that next step in 2023. I want to see the team develop even more, play in a more controlled manner – that will be something that will give me greater satisfaction than winning a personal award," she said. 
Having claimed the WPL Golden Boot with 10 goals in 11 appearances, there was double joy for Sailors attacker Nur Izzati Rosni as she also won the WPL Goal of the Year for her sumptuous long-range strike against Still Aerion FC.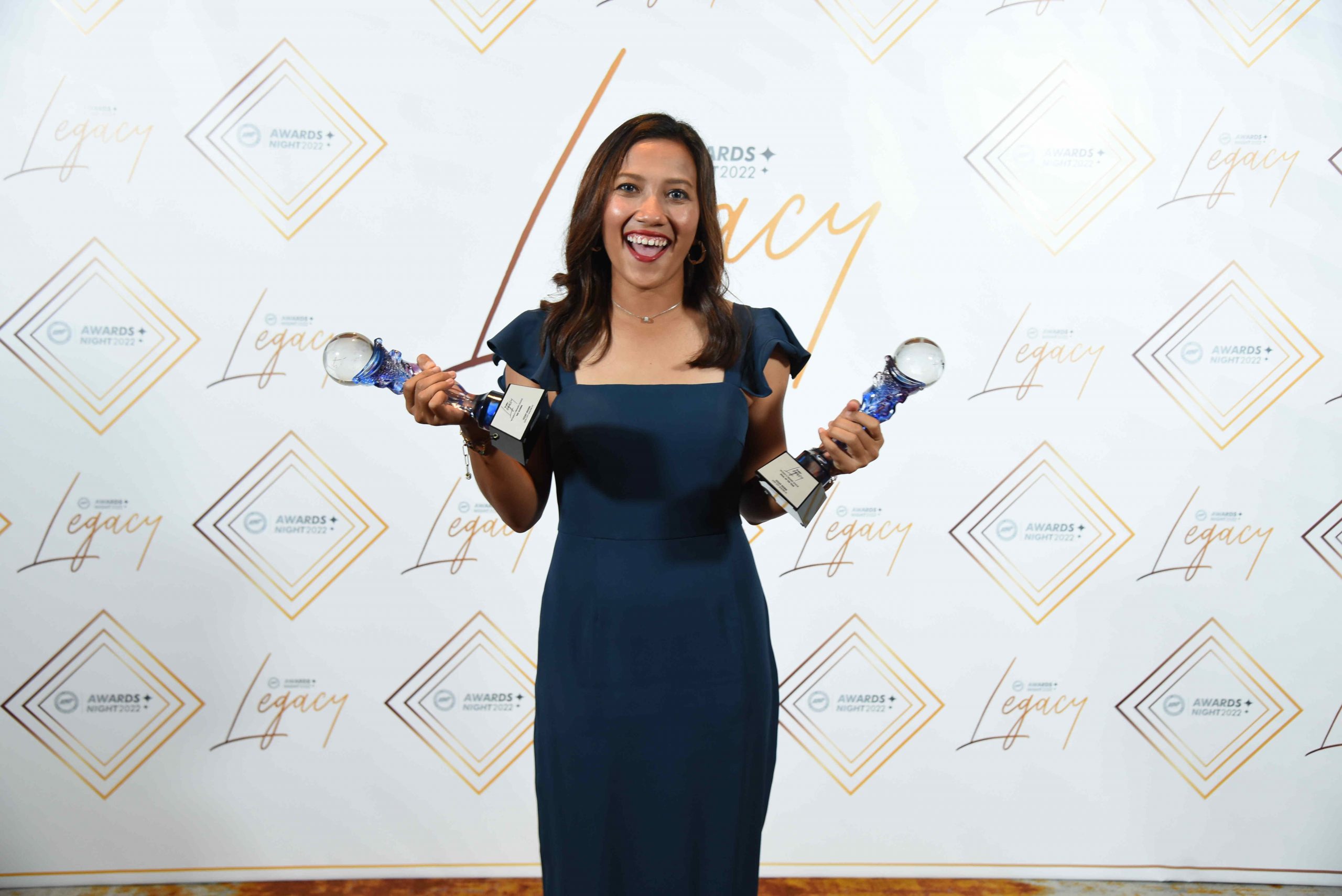 FAS Awards Night 2022: Photos courtesy of FAS 
The 23-year-old was pipped to the WPL Player of the Year crown by Tanjong Pagar's Manami Fukuzawa, but reflected on a good year for both club and country. 
"It's already a great honour to be up for three awards, and I feel really blessed, especially for the opportunity to receive the prizes on such a glamorous night with representatives from all over the domestic football scene. 
"I'm not going to stop here; I want to continue to work hard and be an even better player for the Sailors and Singapore," she said. 
To round off the Sailors' WPL honours, goalkeeper Beatrice Tan claimed the first-ever WPL Golden Glove award with the most number of clean sheets – six – throughout the season.
On the men's Singapore Premier League (SPL) front, Sailors' Maxime Lestienne could count himself unlucky to be pipped to the AIA Player of the Year crown by Albirex's Kodai Tanaka who was the league's second-highest scorer with 33 goals. 
However, the Belgian winger's scintillating performances that yielded a league-high 23 assists as well as 12 goals in 25 appearances did not go unnoticed as he was amongst a Sailors trio that was named in the AIA SPL Team of the Year (TOTY). 
The other two who made the list were Diego Lopes – the Brazilian produced several silky performances in the middle of the park to go with 10 goals and as many assists – and compatriot Pedro Henrique who stood out with his composure in defence as he was involved in seven out of the Sailors' eight clean sheets this season before missing the final five games through injury. 
Pleased to get into the SPL TOTY for the first time, it was a bittersweet end to the season for Diego and he has vowed to do even better next year.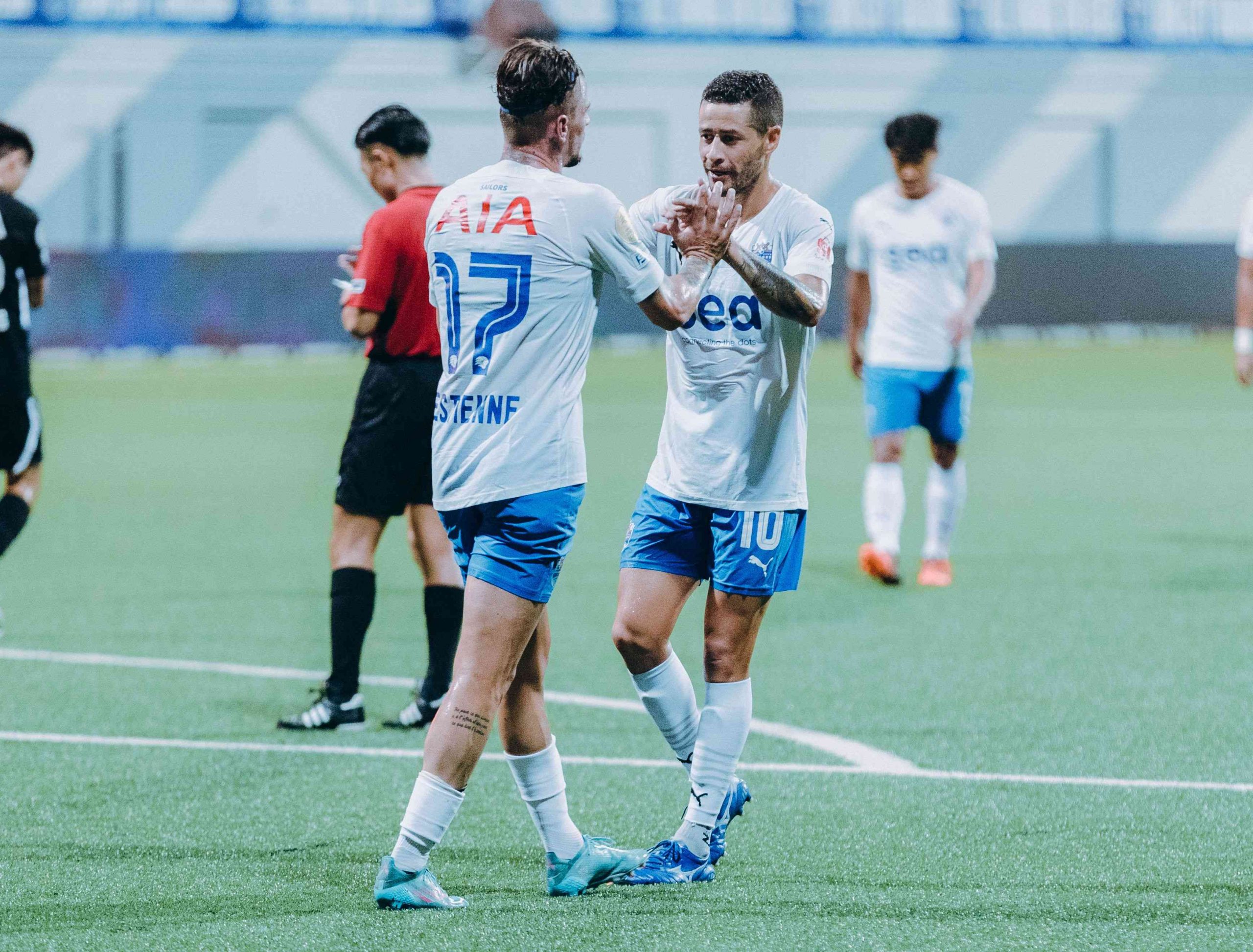 "I'm very happy for my work to be recognised this year, but as a club it was sad and disappointing for everyone that we were unable to deliver. 
"We would like to apologise for the disappointing season we had this year. Next year we need to do much better and give a very strong response for our fans. Personally, I'm already looking forward to next season and there are no two ways about it – we want to be SPL and Singapore Cup champions in 2023," said the 28-year-old. 
Rounding up the club's list of award winners, Sailors goalkeeper Hassan Sunny received an FAS Recognition Award for sporting excellence in Singapore football as he became only the second custodian to amass 100 caps for the Lions in September. 
Sailors' Winners for FAS Awards Night 2022
SPL Team of the Year: Maxime Lestienne, Pedro Henrique, Diego Lopes
WPL Coach of the Year: Yeong Sheau Shyan
WPL Goal of the Year: Nur Izzati Rosni 
WPL Golden Boot: Nur Izzati Rosni
WPL Golden Glove: Beatrice Tan 
FAS Recognition Award, Sporting Excellence in Singapore Football (100 National Team Caps): Hassan Sunny 
For a third straight Singapore Premier League (SPL) season, the Lion City Sailors have a representative gunning for the honour of being named the season's best performer as the Football Association of Singapore (FAS) earlier this afternoon (7 November) announced the list of nominees for tomorrow's FAS Awards Night 2022 – an annual event to recognise the best on and off the pitch in domestic football. 
Belgian winger Maxime Lestienne has had an outstanding first season with the Sailors, contributing a league-high 23 assists to go with 12 goals in 25 appearances, as he was named as one of three players nominated for the AIA Player of the Year (POTY) award. 
The 30-year-old will have to fend off competition from the SPL's top two goalscorers of the 2022 season, namely Tampines Rovers' Boris Kopitović (35 goals) and Albirex Niigata (S) forward Kodai Tanaka (33 goals). 
Gabriel Quak was the 2020 recipient of this award, while the duo from the Sailors' 2021 title-winning campaign, Stipe Plazibat and Jorge Fellipe, lost out to Hougang United's Tomoyuki Doi the following year.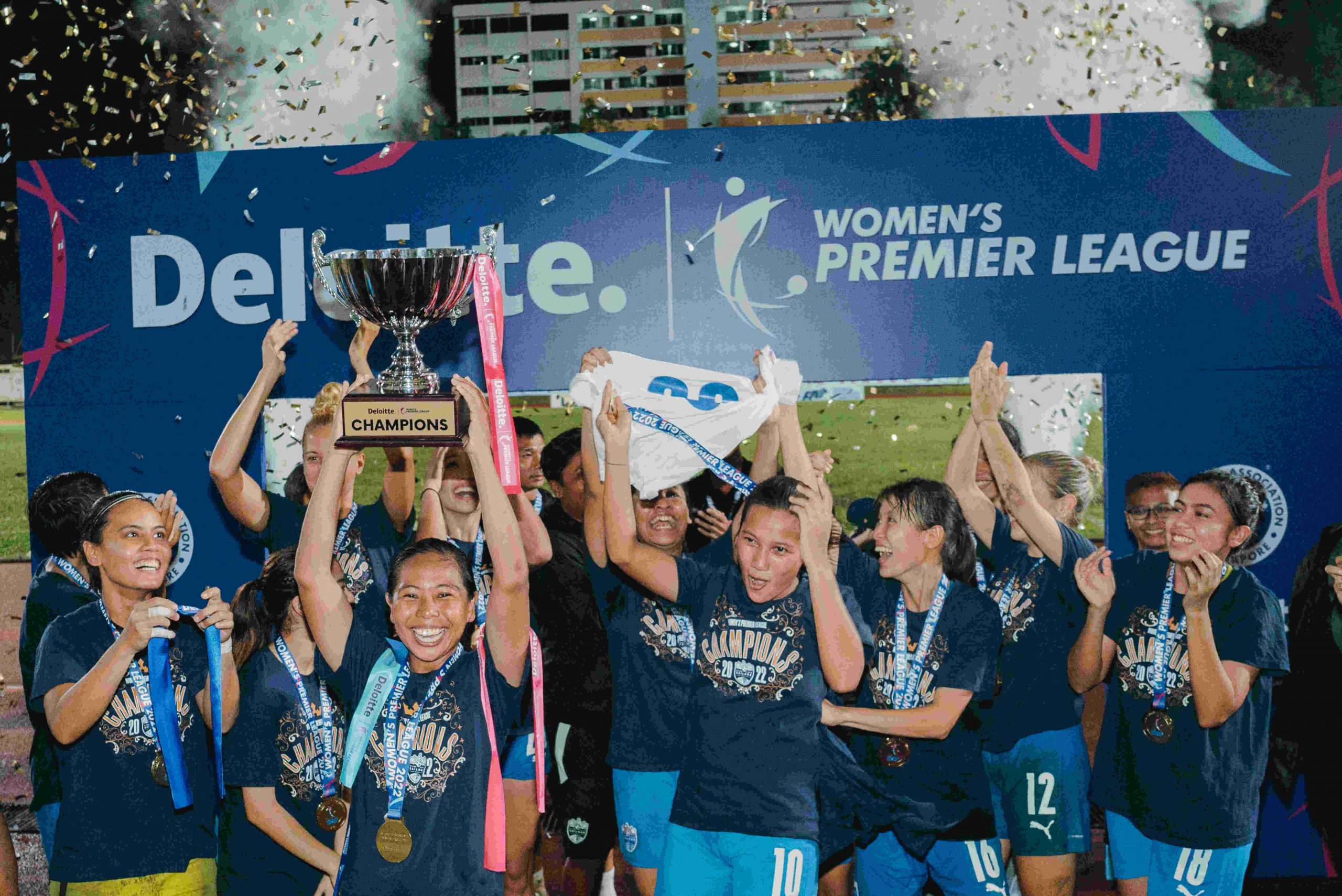 There is also joy on the Women's Premier League (WPL) front after the Sailors Women completed a memorable unbeaten title-winning campaign, with Nur Izzati Rosni nominated for the Deloitte WPL POTY award alongside Albirex's Manami Fukuzawa and Tanjong Pagar United's Haziqah Haszman. 
The 23-year-old has claimed the Golden Boot with her 10 goals in 11 appearances and it could be triple happiness for her as she is also in the running to win the Deloitte WPL Goal of the Year award for her brilliant long-range strike against Still Aerion.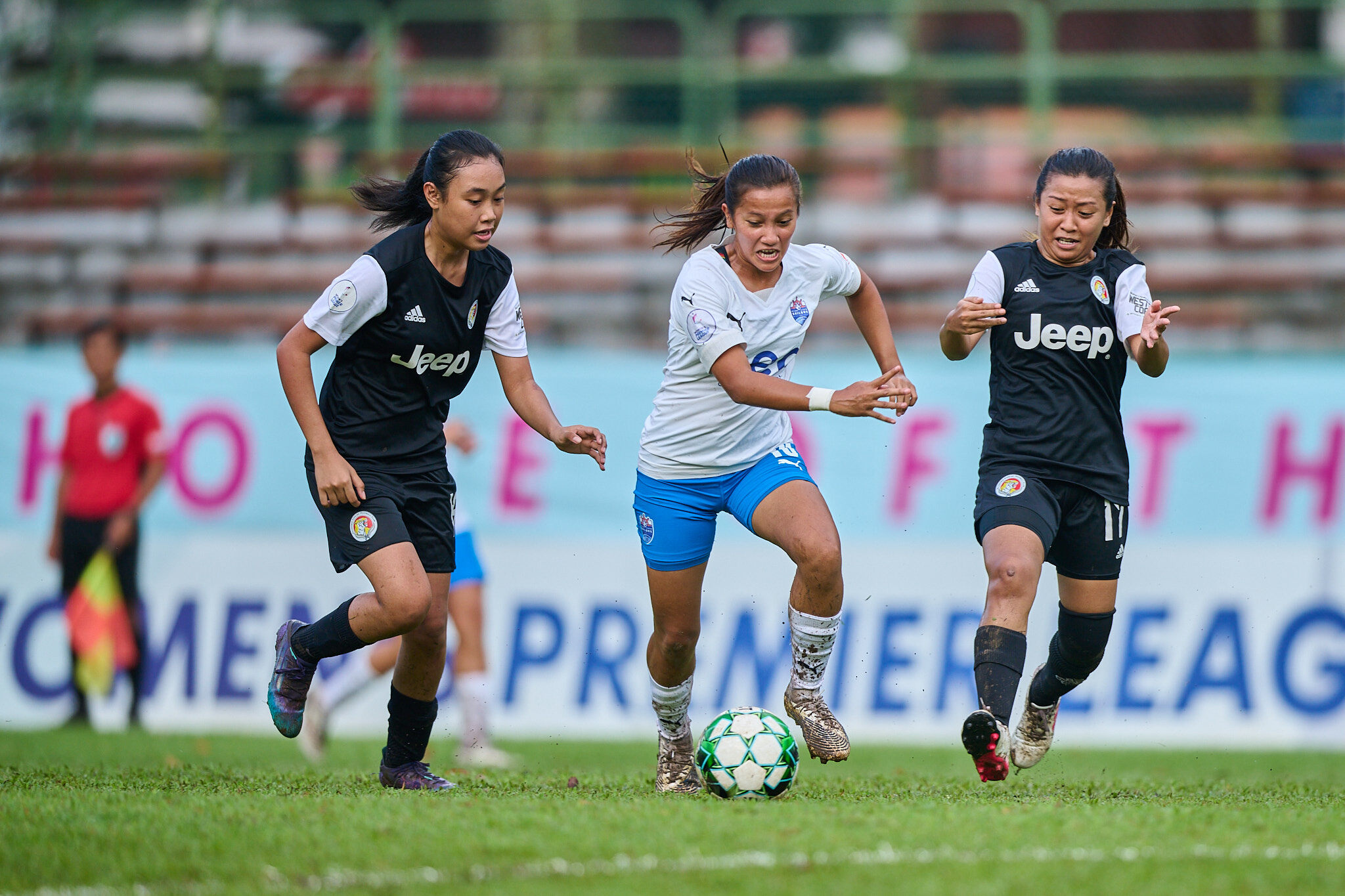 Teammate Dorcas Chu is also up for the Deloitte WPL Young Player of the Year award – along with Haziqah and Hougang United's Dhaniyah Qasimah – after an impressive campaign in which she finished as the league's third-highest scorer with seven goals in 11 appearances.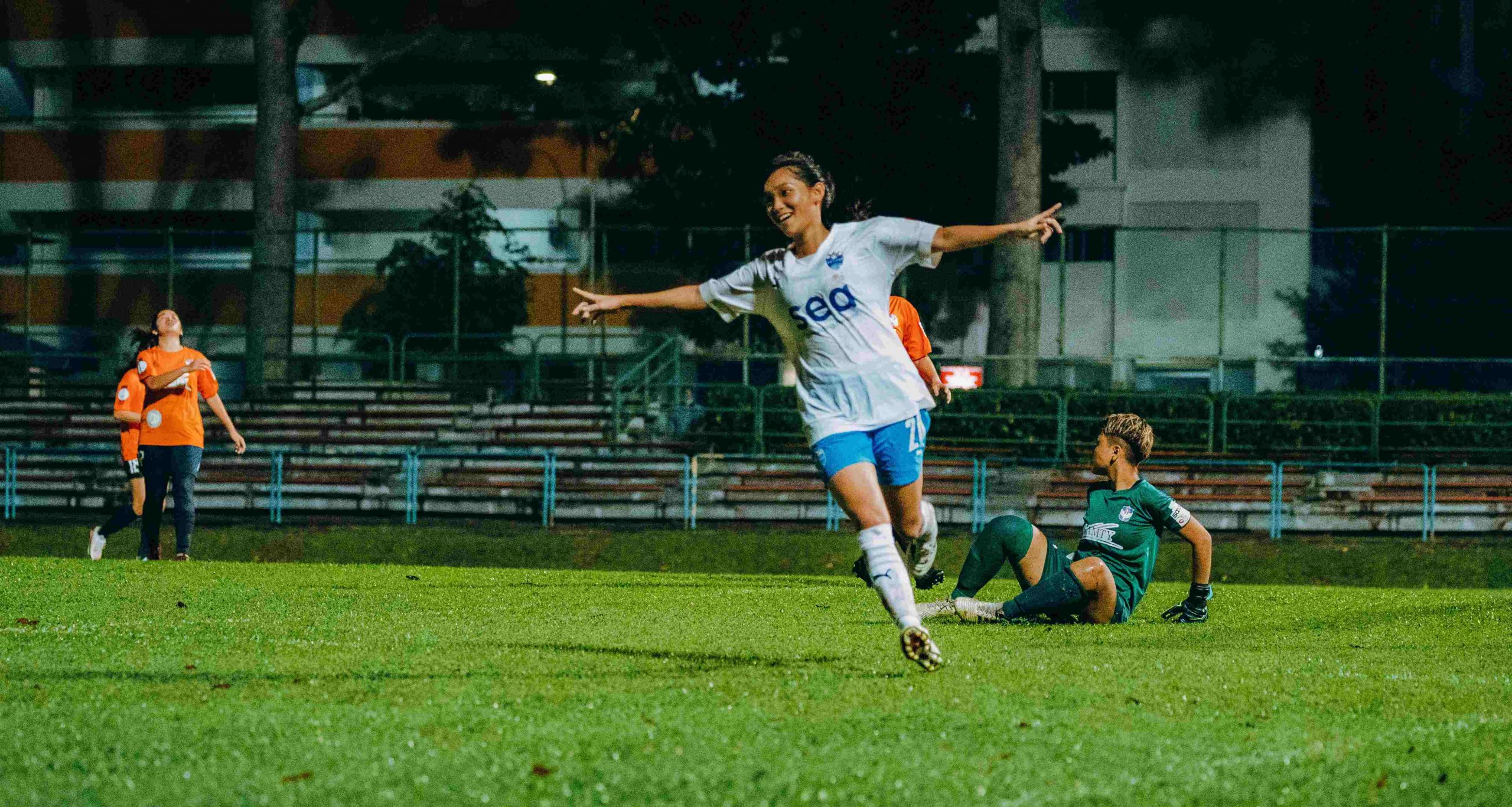 Meanwhile, Yeong Sheau Shyan will also jostle with Albirex's Nahar Daud and Tanjong Pagar's Samawira Basri for the Deloitte WPL Coach of the Year honour – in a season which witnessed the Sailors Women become Invincibles.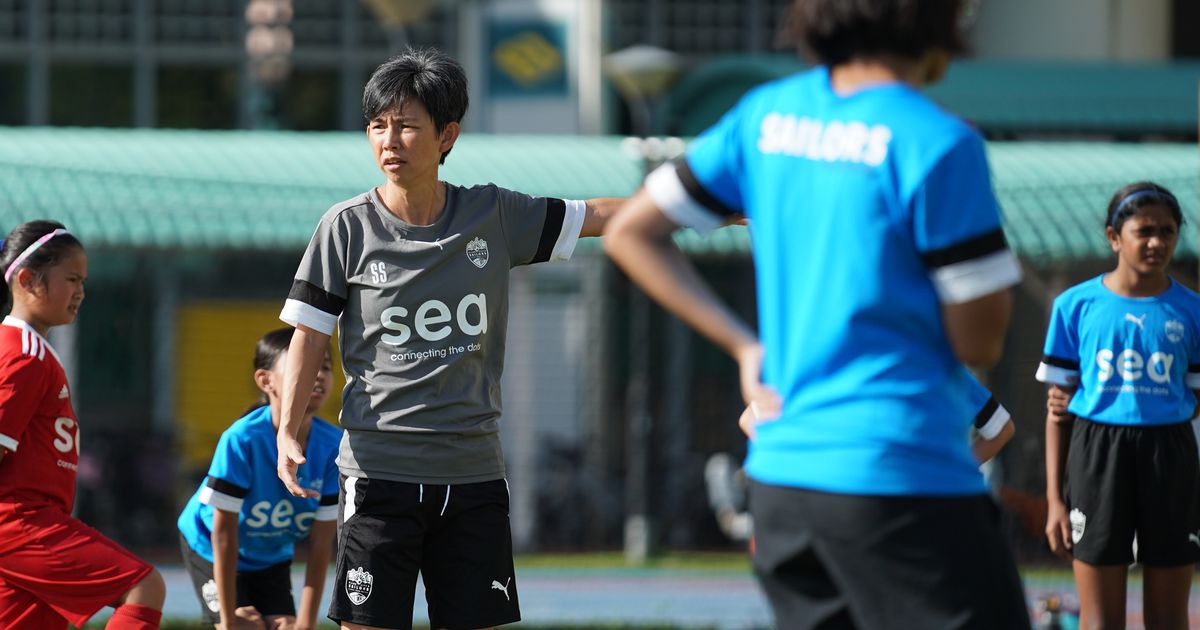 To round off a long list of potential Sailors nominees, goalkeeper Beatrice Tan will have the honour of being the first-ever Deloitte WPL Golden Glove winner with the most number of clean sheets – six – throughout the season. Incredibly, the 30-year-old conceded just one goal all season.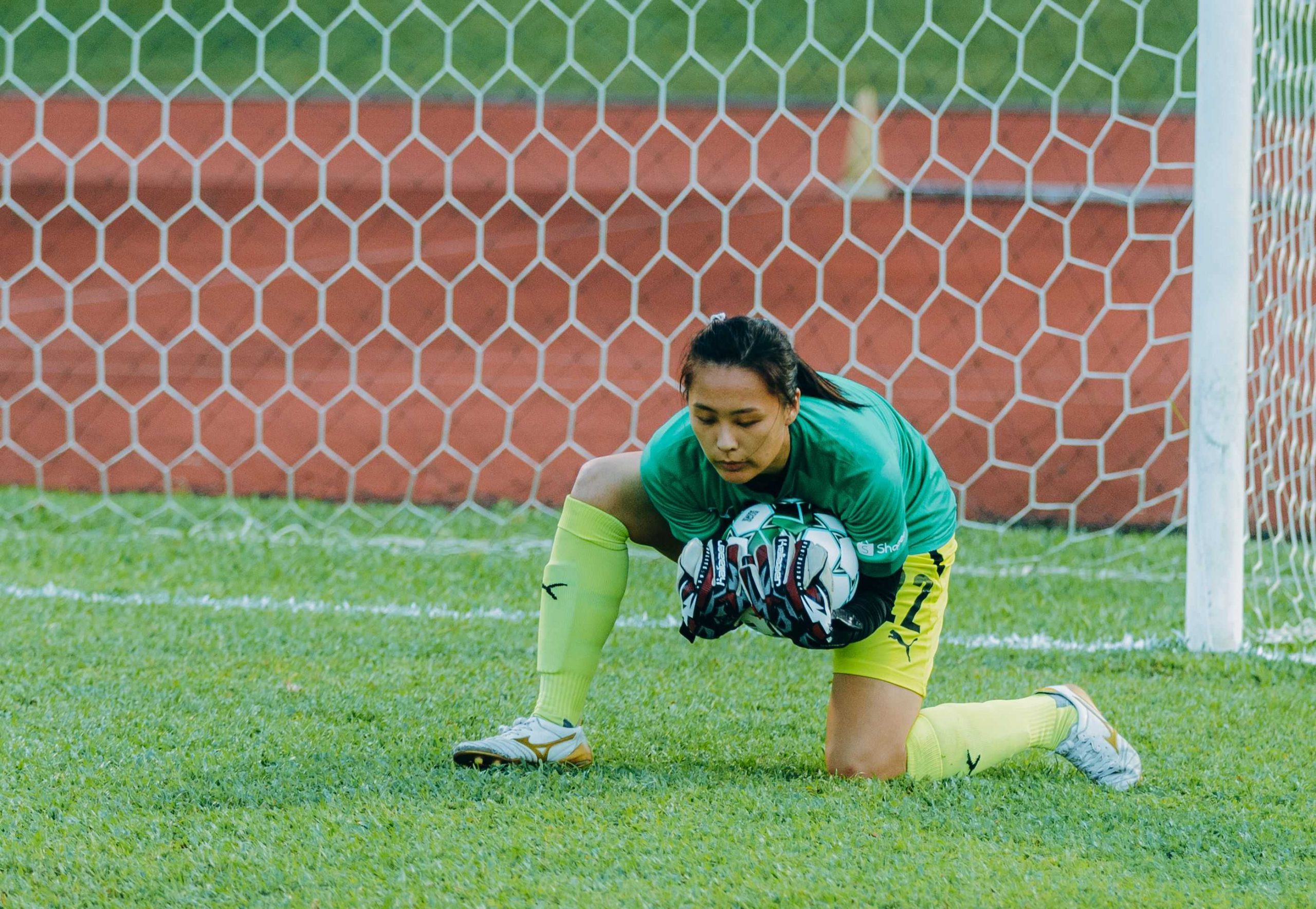 The FAS Award Nights will be hosted as a full scale in-person event for the first time since 2019. It was hosted virtually for the past two pandemic-affected years. Themed Legacy, this year's event will aptly be held at Orchard Hotel – the venue where the first-ever domestic league Awards Night was held in 1996.
Sailors' Nominees for FAS Awards Night 2022
AIA Player of the Year: Maxime Lestienne
Deloitte WPL Player of the Year: Nur Izzati Rosni
Deloitte WPL Young Player of the Year: Dorcas Chu
Deloitte WPL Coach of the Year: Yeong Sheau Shyan
Deloitte WPL Goal of the Year: Nur Izzati Rosni 
Deloitte WPL Golden Boot: Nur Izzati Rosni (winner)
Deloitte WPL Golden Glove: Beatrice Tan (winner)
The Lion City Sailors were made to rue missed chances as they crashed out of their maiden  Singapore Cup campaign, going down 2-1 to Albirex Niigata (S) at the Jalan Besar Stadium on Saturday (5 November) evening.
Needing victory to seal a semi-final spot and make it out of Group A, the hosts put in a battling display but were left undone when Kodai Tanaka netted the winner after Maxime Lestienne had cancelled out Masaya Idetsu's stunning opener.
Speaking after the final whistle, interim Head Coach Luka Lalić lamented his side's profligacy but refused to pin any blame on them.  
"This game is the story of our season, where we dominated the game and created chance after chance but Albirex won after scoring two goals from two chances," said the 35-year-old.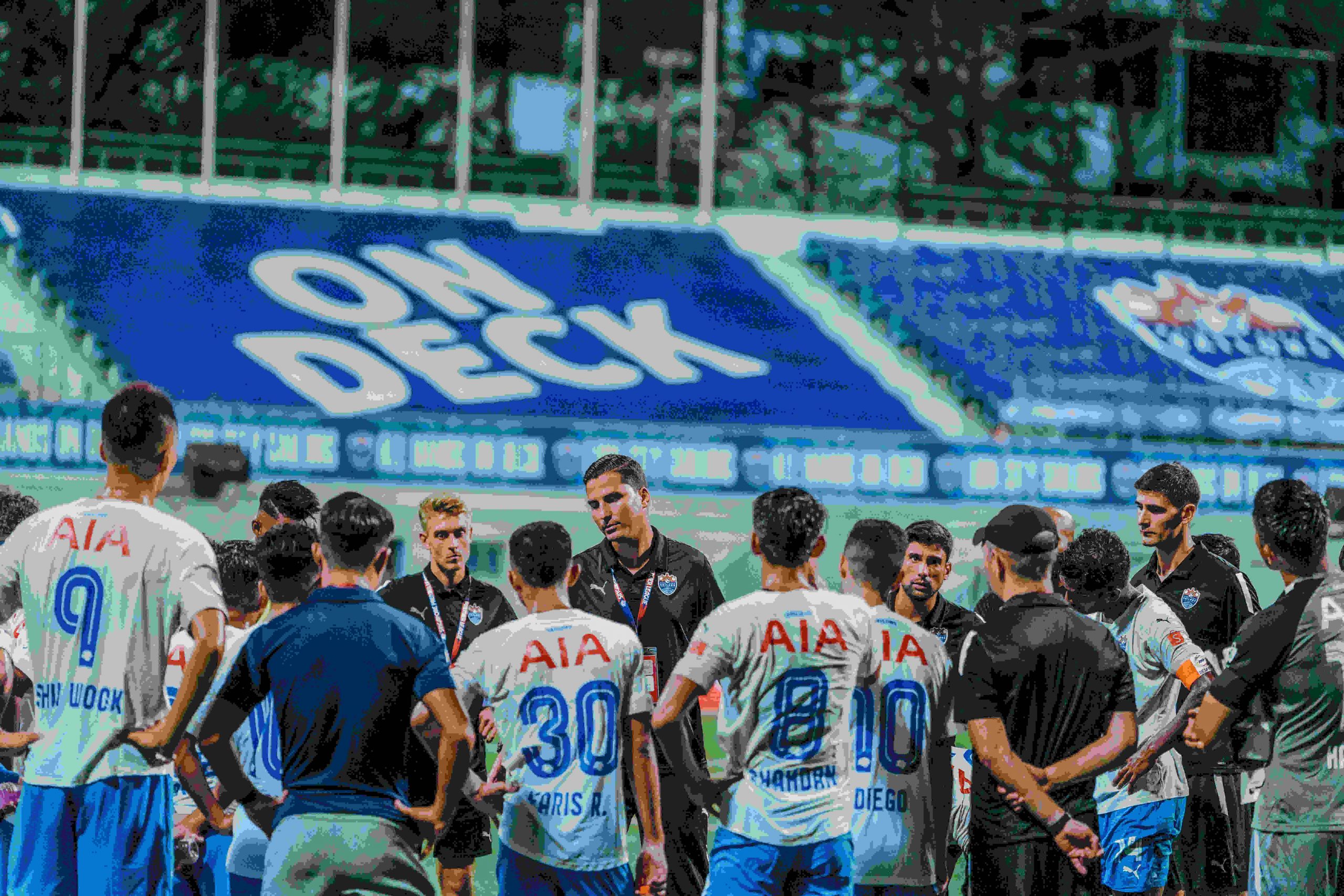 "It's not the result we wanted and I don't think we deserved it, but we cannot fault the players because they played their hearts out today. There were small mistakes made, but I cannot take anything away from anyone – they gave their 100 percent." 
With Faris Ramli leading the attack and Diego Lopes in support, the Sailors started the brighter of the two sides. 
Maxime's free-kick flew narrowly over the bar on two minutes before Diego stung the palms of Albirex custodian Takahiro Koga after waltzing past a number of challenges. 
The hosts continued to lay siege on the Albirex goal and came close through winger Gabriel Quak and Maxime in quick succession. 
But failure to convert these chances led to the White Swans going in front on the half-hour mark.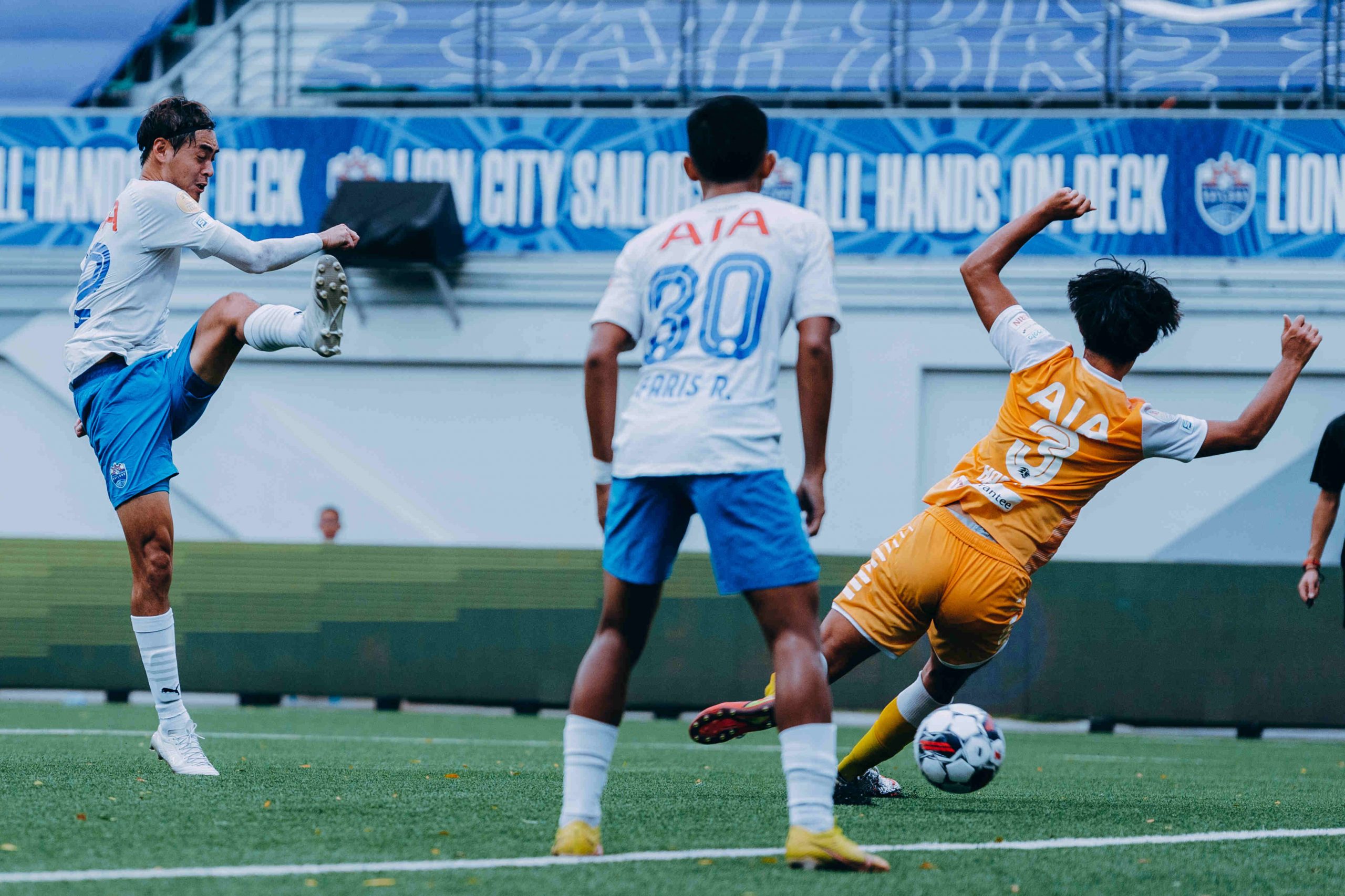 After Masahiro Sugita was fouled on the edge of the box, custodian Izwan Mahbud could only watch on as Idetsu curled a dipping free-kick over the wall and into the far corner.
It was nearly 1-1 before the break, but Faris blazed over from close range after getting onto the end of Maxime's cutback. 
The Sailors continued their search for an equaliser after the restart and could have found it in the 52nd minute, only for Koga to keep out Faris' downward header. 
After Sugita had a pair of chances on either side of the hour mark and a Tanaka volley which was pushed away by Izwan, the Sailors eventually got the equaliser on 73 minutes. 
A pinpoint cross from substitute Hami Syahin fell nicely onto the left foot of Maxime, who had the composure to cut inside an Albirex defender before slotting into the bottom left corner.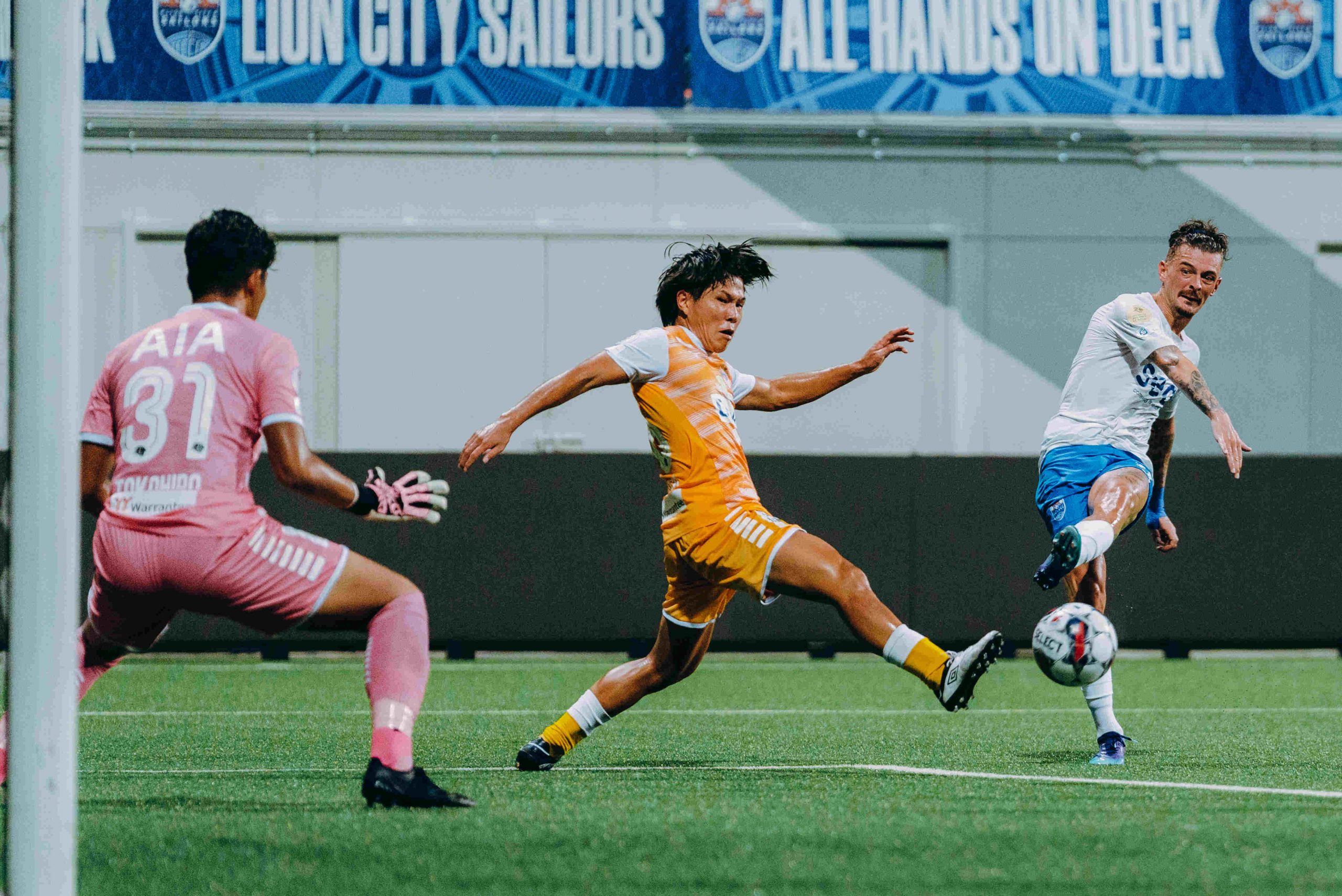 Diego then should have put the Sailors ahead for the first time in the game five minutes later, but scuffed his shot with the goal gaping. 
It was a miss that proved costly, with Albirex sealing the three points and their third win in as many Group A games six minutes from time. 
Ghosting in behind the Sailors defence, Tanaka connected with Kan Kobayashi's cross before nodding in past Izwan. 
The result meant the Sailors finished third in Group A with just two points, behind Balestier Khalsa who advanced as runners-up following their 5-2 win over the Young Lions. 
Reflecting on his time since taking over the first team in August, Luka was circumspect. 
"I always told myself that I would never take a team halfway through the season but circumstances demanded it and I'm thankful to have worked with this group of players," he said.
"With the players that I had at our disposal, I did the best that I could. There is definitely quality in the team, which we haven't been able to fully utilise for various reasons."   
Luka also took the opportunity to thank the Sailors fans for being with the team through thick and thin.
"The support has been great, that's the first thing I want to say," he added. 
"I tried to make the team play attractive and attacking football, but the results didn't turn out as expected and I can only apologise for that. This chapter is now over and we are eagerly looking forward to a much better 2023 season."