The Lion City Sailors Elite Under-15 side were in Porto, Portugal from 27 May to 11 June, when they tested themselves in six matches against top-tier opposition and passed with flying colours, achieving five wins against S.C. Salgueiros, S.C. Braga, F.C. Paços de Ferreira, S.C. Rio Tinto, Rio Ave and a draw against Guimaraes FC. 
But beyond the results that came off the back of good performances, the trip offered these young Sailors an invaluable opportunity to experience what is required of professional footballers on a training trip, while also immersing themselves in the rich cultural tapestry of Portugal.
The success of the trip came not just from a commitment to the cause when the team set foot in Europe, but perhaps more importantly from the solid preparation work that was put in long before the flight left the Changi Airport runway. 
Under the guidance of Head Coach Mustafa Al-Saffar (Musa), the young aspirants readied themselves for this 15-day excursion, engaging in matches against more experienced footballers in Singapore with the objective of improving resilience and fostering a stronger sense of unity within the team.
"Work in Singapore was very important for us – to prepare and also to gel our squad as a group – and so we played against older age-group teams from Tampines Rovers, Geylang International and others too," said Musa.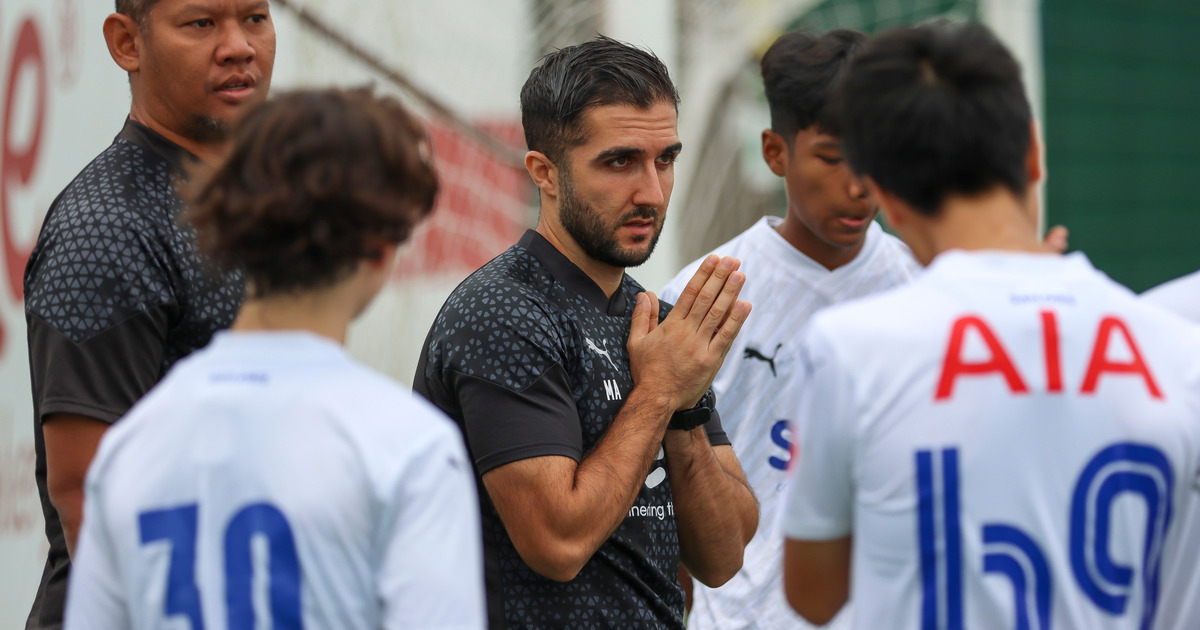 Musa asserts that one of the key takeaways from the trip was the young sailors' immersion into the crucible of training sessions to the intense focus on match preparations – all in the mould of requirements of professional footballers. The team's time in Porto revolved around matches, allowing them to experience firsthand the dedication required in the top tiers of the sport.
"The way that we treat the players when we go abroad is not to pamper them like we are on holiday. There is work to do in the morning, there's pre-activation, analysis sessions, and of course there's the build up to the game," he said. 
"So there's a whole experience that they go through and of course, all of this is happening in a place 1000 miles away from their homes in Singapore," said Musa.
"The biggest thing the boys can take away is the opportunity to get a taste of the lifestyle of a professional footballer."
The decision to pit the team against higher level opposition, beyond what they would typically encounter in Singapore, turned out to be the platform for several learning moments and experiences for the team.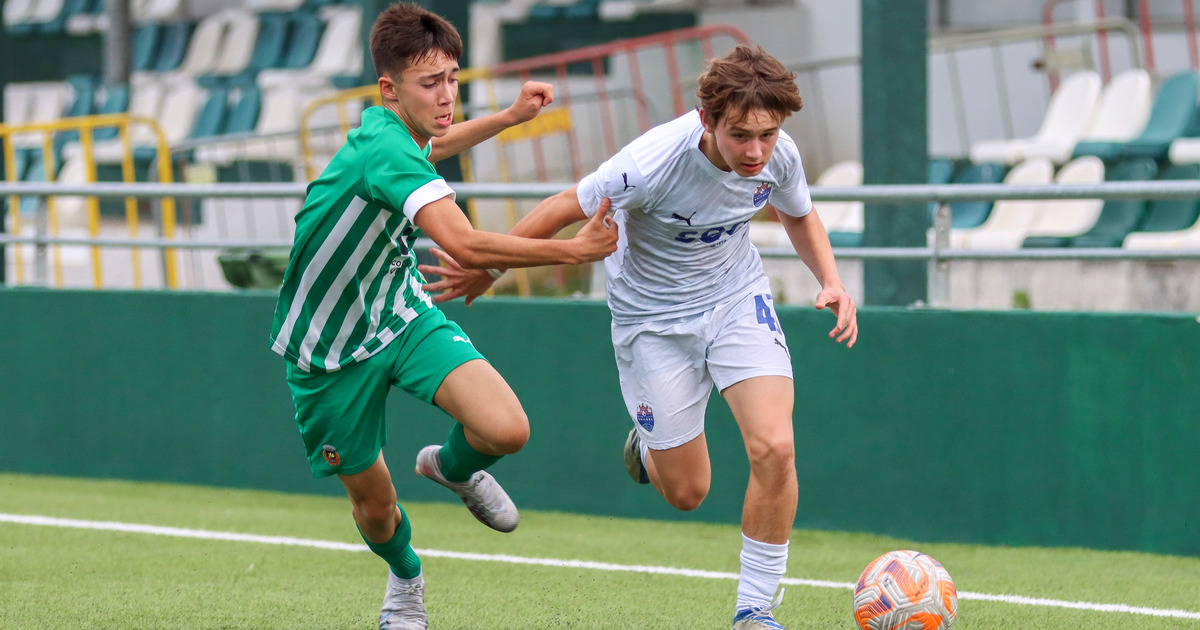 "In Singapore, you always play against more or less the same type of players with the same type of style. However, in Portugal, the opposition was very different, they had immense quality, and even if they are smaller than you, technically they are excellent with the ball.
"Our last game was against Guimaraes FC, they had a few smaller players who looked easy to play against. But, good luck trying to take the ball off one of those guys," recalled Musa, chuckling.
"The opponents were skillfully excellent and furthermore, there were bigger and stronger players who raised the level of physicality in the games we played in."
For 15-year-old Rae Peh, the trip sparked an expansion of his horizons, and not just on the football field.  
"I faced good opponents that play with high intensity and competitive games that really test our abilities as a team as individuals. I feel such trips help us develop as a player really well as we are challenged both physically and mentally and I was definitely excited to participate when I heard about the trip," said the central midfielder.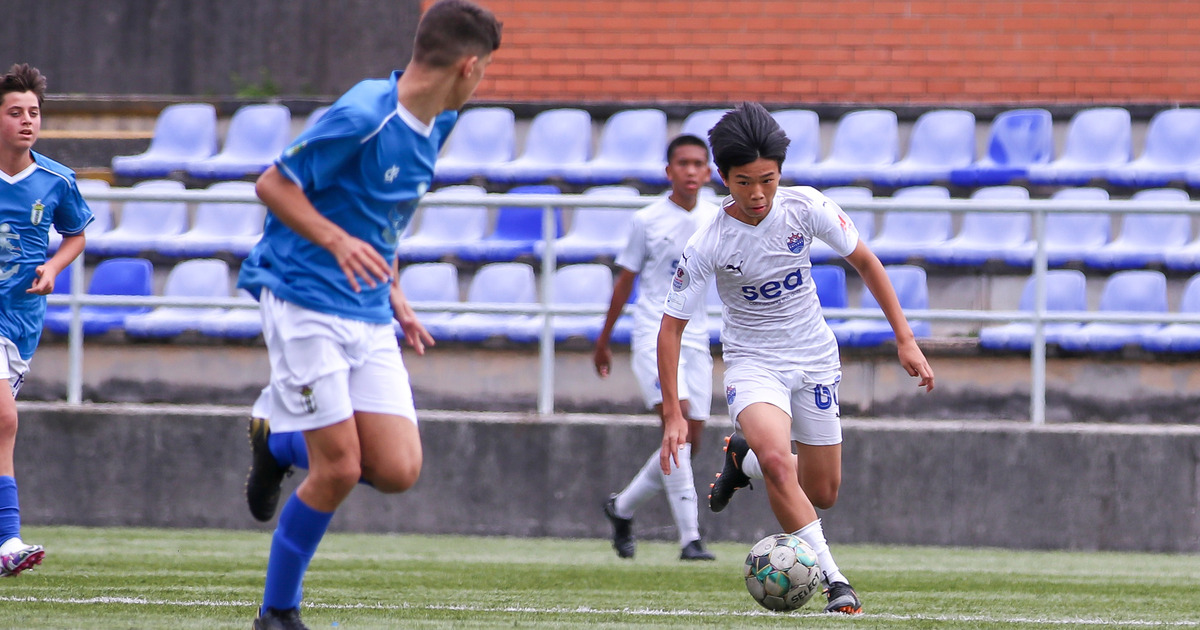 "I think some funny moments that helped us bond were the pranks on the players and coaches and also just overall joking around with teammates," said Rae. "I think we became more resilient over the course of the trip that provided an opportunity for us to really gel."
Beyond the football field, the young Sailors delved into the vibrant cultural landscape of Porto. City tours, visits to historical sites, and participation in cultural activities offered them a glimpse into Portugal's rich heritage.
"Whenever we had some free time during the day we would explore the surrounding area by going on things like tours, city tours, different boat trips and cultural activities. I am glad that the boys got to learn more about the country's culture through these activities," said Musa, who recalled an impromptu encounter on the streets of Porto as a highlight of these explorations. 
"Once we had a nice walk to the city and there were a few kids playing in the streets, and our boys asked if they could play together. We played with them trying to keep the ball up and we clapped and cheered for each other, and we joked around, trying to say some Portuguese words too," he reminisced.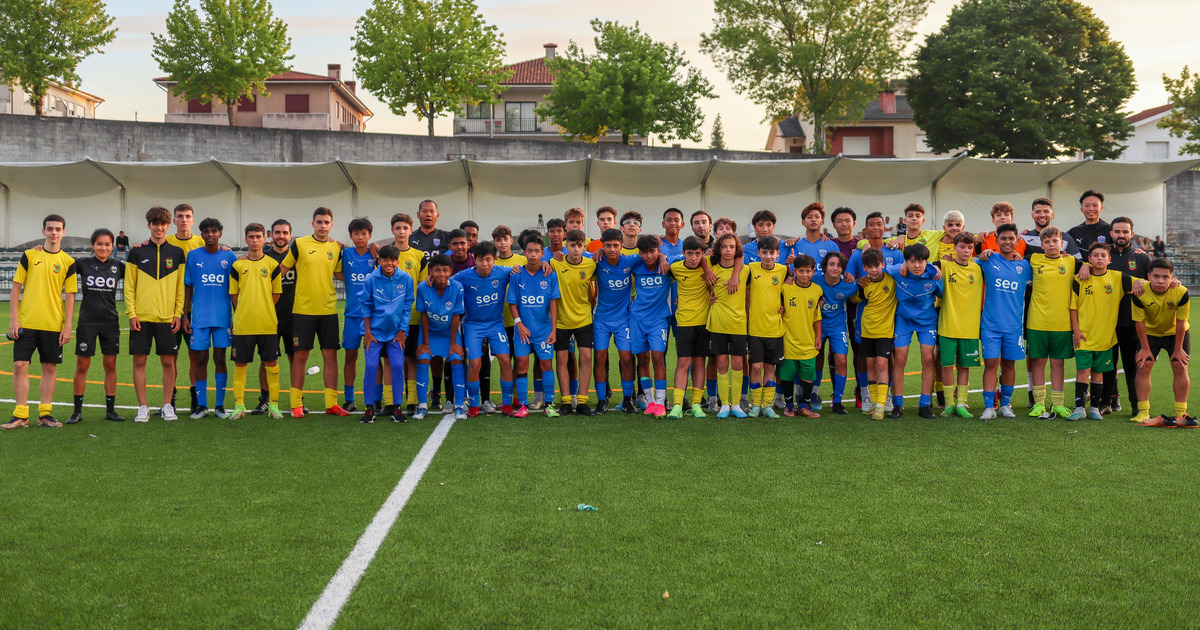 Moments like these were seared into the memory of Rae, who is already looking with anticipation to next overseas opportunity. 
"I think we did really well as a team and produced some good results: we managed to stay unbeaten and I feel that's a really positive thing. The opponents were definitely strong and they really challenged us to put up a good fight and I felt like we were able to compete with them," said Rae.
"I feel as a team we definitely enjoyed such an experience and we are looking forward to more of such trips."
The Lion City Sailors Women go into the month-long international break with a resounding 6-1 victory over Tampines Rovers in the Deloitte Women's Premier League (WPL) on Sunday (27 August).
Boosted by the return of Head Coach Yeong Sheau Shyan and skipper Ernie Sulastri Sontaril, the Sailors turned in a dominating performance at the Choa Chu Kang Stadium, with five players – including teenagers Josephine Ang and Cara Chang – getting their names on the score sheet.
Young guns from the Sailors' pipeline are turning in consistent performances in a team defending their WPL title, and Sheau Shyan believes this augurs well for the future, especially because of how the team has come together to help these young ones grow.  
"Our senior players have been very helpful, they are really leading the team and bringing in the younger girls. This has been one big factor that has helped the younger ones – who are already good technical players – settle down really quickly," said Sheau Shyan, speaking after the win that cements the Sailors' position atop the 10-team WPL standings.
With 34 points from 12 matches, the Sailors remain four points ahead of second-placed Albirex Niigata (S) and eight in front of third-placed Hougang United.
"The young ones are now building the confidence to attack and I'm very impressed with the way they play and how they give their 100% every game throughout the 90 minutes," added Ernie.
It was one of the young guns who set the Sailors on their way on the evening. Driving down the left flank, Cara pummelled the ball into the roof of the net to make it 1-0 in the first minute of the match.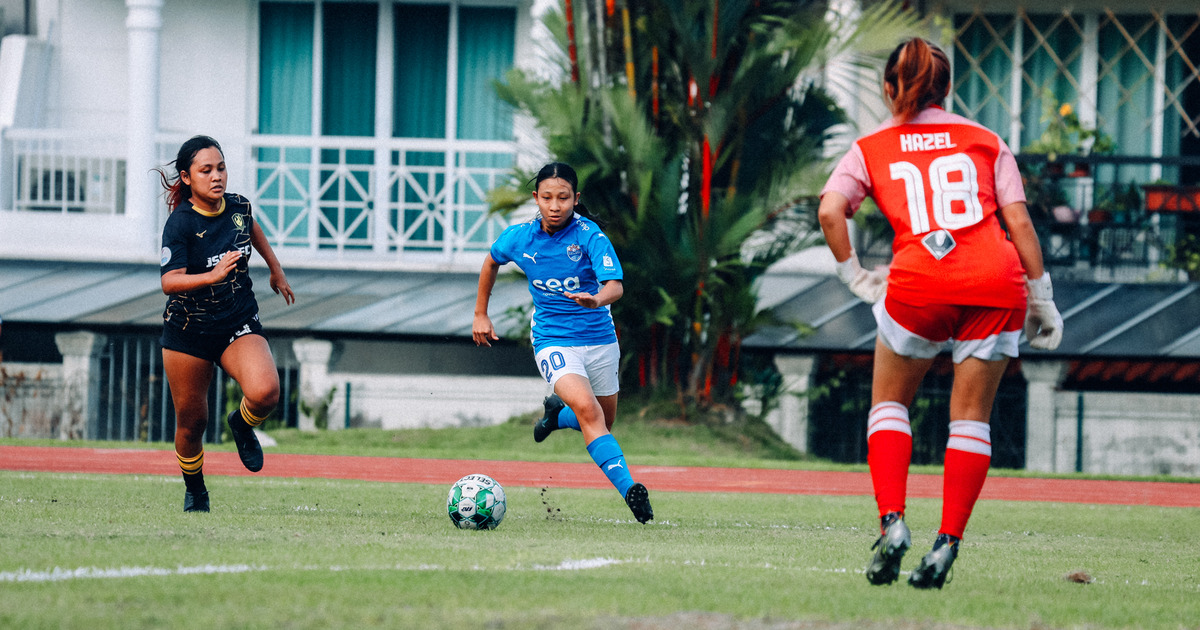 After seeing one chance after another go to waste in the next half an hour, it came all at once for the Sailors.
Josephine extended the lead in the 38th minute, her right-wing cross-shot dipping into the top corner of the Stags' goal.
14-year-old Cara then put the Sailors 3-0 up with her second goal of the night two minutes later, with a cool finish after Izzati Rosni's shot was parried into her path.
Several fouls were given by both sides in a feistier second half.
Izzati's free kick in the 50th minute may have hit the crossbar, but she made no mistake a minute later by netting a penalty won by Cara who was a constant threat to the Tampines defence – and she did it in style with dispatching it with nonchalant no-look effort two minutes later.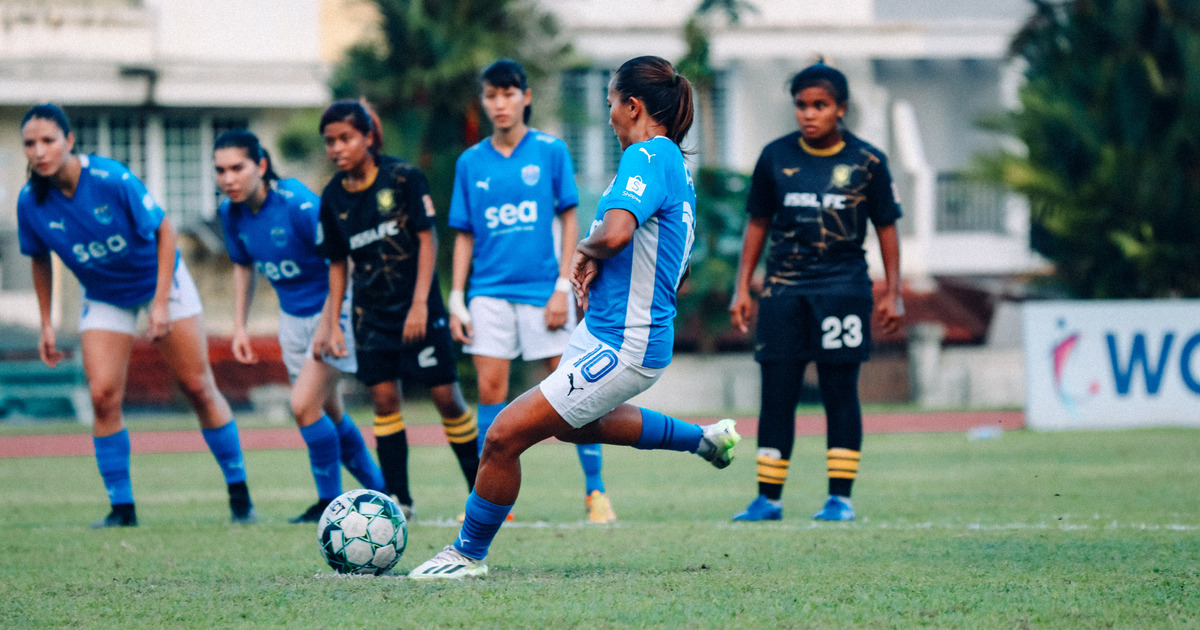 As the game passed the hour mark, Lila Tan got in on the action, capitalising on a mistake by the Tampines defence with an easy finish to make it 5-0.
Tampines pulled a goal back through Farhanah Ruhaizat in the 82nd minute. The Stags attacker became the first player to score against Sailors goalkeeper Beatrice Tan this season with her scuffed finish off a long punt catching the Sailors defence off-guard. 
Any hope of a dramatic comeback was quashed by Sailors skipper Ernie in the 90th minute. The 35-year-old's freekick from just outside the Tampines box curled right into the top corner and her first goal of the season made her the 16th different goalscorer in the Sailors' squad this season.
"It's very rare for me to want to take a free kick but I have been practicing from that area with my one-on-one coach so I felt more confident," said Ernie. "I thought, 'let me try and take this'. I think the training was worth it."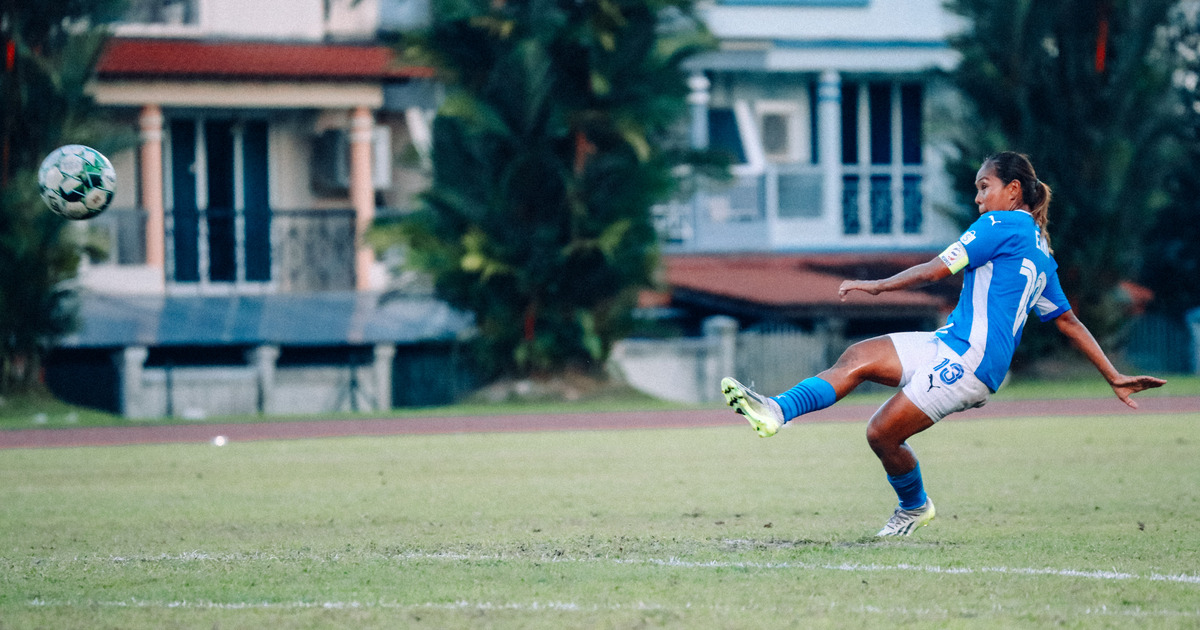 The win also marks the final game for Natasha Naszri, who is set to leave for Spain under an Unleash The Roar! football scholarship. The youngster came on to replace Ho Hui Xin with 20 minutes to go.
"I'm really sad to leave the club I've been with for five years but to go overseas is a good opportunity for me to grow. I've learned a lot about attitude and discipline here at the Sailors, and those are things I will take with me to Spain," said Natasha.
"I will miss my friends and coaches and also the fans for being there and supporting me throughout the years."
While sad to see her go, Ernie was delighted that Natasha can join the growing list of young Singaporean female footballers venturing abroad.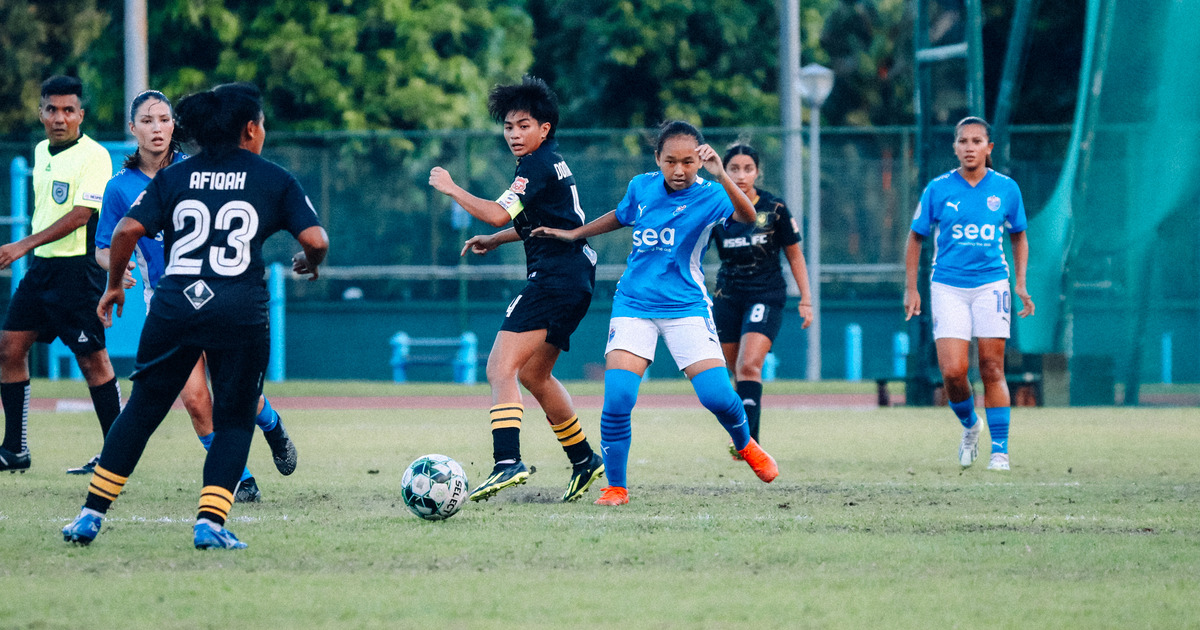 Said Ernie: "Natasha's at this young age, and it's a good chance for her to learn as much as she can in Spain. They've got top teams and have just won the FIFA Women's World Cup, and I believe she can grow as a player in Spain and become a top player for Singapore."
The Sailors will next see WPL action on Sunday 15 October, when they line up against fifth-placed Tanjong Pagar United.
After eking out a gritty 1-0 win over Still Aerion in the Deloitte Women's Premier League (WPL) the last time out, the Lion City Sailors Women turn their attentions to Tampines Rovers at Choa Chu Kang Stadium this Sunday (27 August). 
This is a chance for the Sailors Women to end August on a perfect note, having strung three straight victories in the WPL, including a 10-0 thumping of Tiong Bahru on 5 August. 
Yeong Sheau Shyan's charges are perched atop the 10-team WPL on 31 points, four clear of nearest challengers Albirex Niigata (S), who are due to face Geylang International on 26 August.
With a spate of injuries and absences forcing them to name a matchday squad of only 13 players against Still Aerion, midfielder Ho Hui Xin acknowledged that the result was a precious one.
"While the bench was thin, I felt that we could have managed the game better with the quality of players we had," admitted the 31-year-old, who has donned the captain's armband on several occasions this season. 
"It was frustrating to come up against an Aerion side who pressed us hard, but I'm thankful we came away with the win as we did not want to drop unnecessary points at this stage of the season."  
Despite the Sailors' run of form, Hui Xin believes there is still room for improvement as they come up against a Tampines side who are sixth in the WPL and are currently on a five-game winless streak, having last tasted victory in a 6-1 win over Tiong Bahru on 24 June. 
While they have lost the services of Giselle Blümke and defender Sara Hayduchok who joined the Sailors in the mid-season transfer window, Tampines still boast plenty of experience in Singapore Women's National Team players Farhanah Ruhaizat and Stephanie Dominguez. 
"I expect them (Tampines) to throw everything at us and we definitely cannot take anything for granted," said Hui Xin of their opponents whom they beat 1-0 in the reverse fixture on May 21. 
"We need to be better in playing the ball forward and have the confidence that things will work out. We just need to continue to play the football that we are used to, hopefully that will translate into results for us."  
With the likes of Josephine Ang and Cara Chang breaking into the WPL squad and already impressing this season, Hui Xin believes these younger players have a part to play in the team's success. 
"While they may still be teenagers, they are technically sound and complement the senior players, allowing us to perform better as a team," pointed out the Singapore international.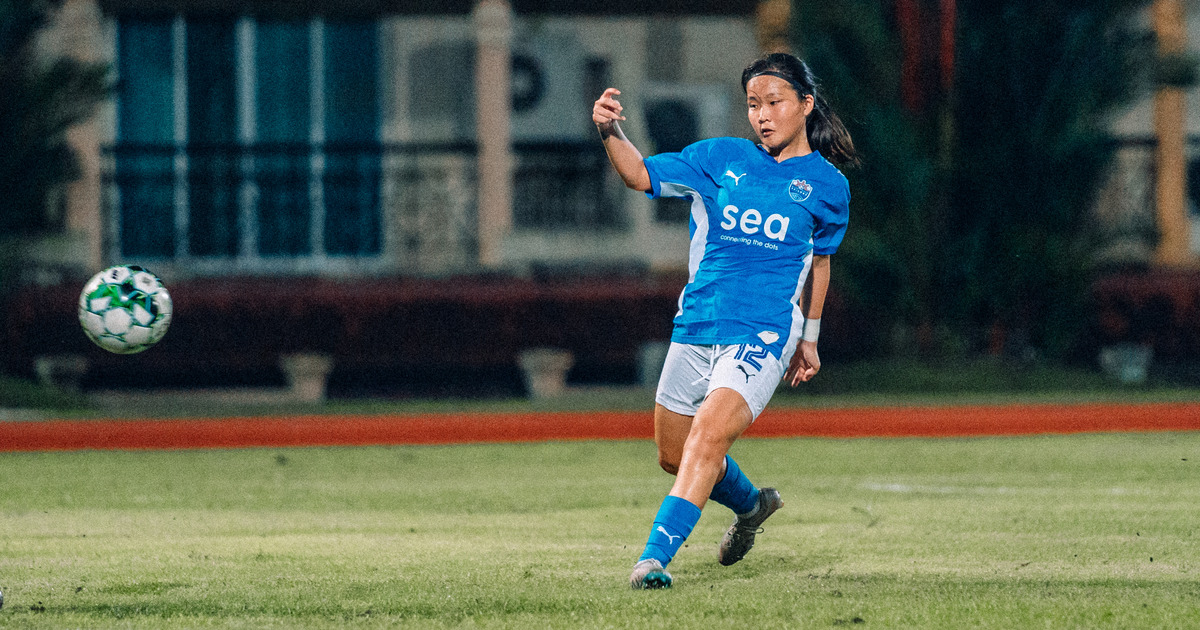 "Jo has got a few goals under her belt, while Cara also scored her first goal recently. I hope they will continue to get better and fire us to victory against Tampines to keep the momentum going."
The Lion City Sailors' fixtures for the 2023/24 Asian Football Confederation (AFC) Champions League (ACL) Group Stage (ACL) have been confirmed, with all six matches being midweek affairs, in accordance with the AFC's revised format. 
Aleksandar Ranković's men will kick off their second foray into the ACL playing host to 2022-23 Thai League 1 runners-up Bangkok United on 20 September – four days after the Sailors' final Singapore Premier League (SPL) fixture against Geylang International. 
The Sailors will then go on the road to face reigning Hong Kong champions Kitchee SC at Hong Kong Stadium two weeks later on 4 October. 
A double-header against two-time ACL champions Jeonbuk Hyundai Motors will follow, with an away day at Jeonju World Cup Stadium on 25 October, before the Sailors play hosts to Dan Petrescu's side a fortnight later, on 8 November. 
The Sailors will then visit Thailand to play Bangkok at Thammasat Stadium on 29 November, before wrapping up the group stage with a home game against Kitchee on 13 December. 
All three of the Sailors' home ACL group-stage fixtures will be played at the Jalan Besar Stadium.
View this post on Instagram
He is a pint-sized livewire who stalked the left flank of Geylang International and Young Lions in the past, fearless in the challenge, even against opponents of a bigger stature, perhaps especially so. 
Harith Kanadi is looking to bring that same fire to the Lion City Sailors, while leveraging the upped ante at the Singapore Premier League's (SPL) only privatised club to propel his game to the next level.
The 23-year-old has signed a two-year contract with the club following the completion of his National Service obligations, and he is set to be a handy addition to the Sailors in wide areas. 
"It's every footballer's dream to be in an established club like this. We have some of the best players in the league, quality coaches, and a great Training Centre – elements that will help me succeed as a player," said Harith, who is already accustomed to questions about his diminutive stature.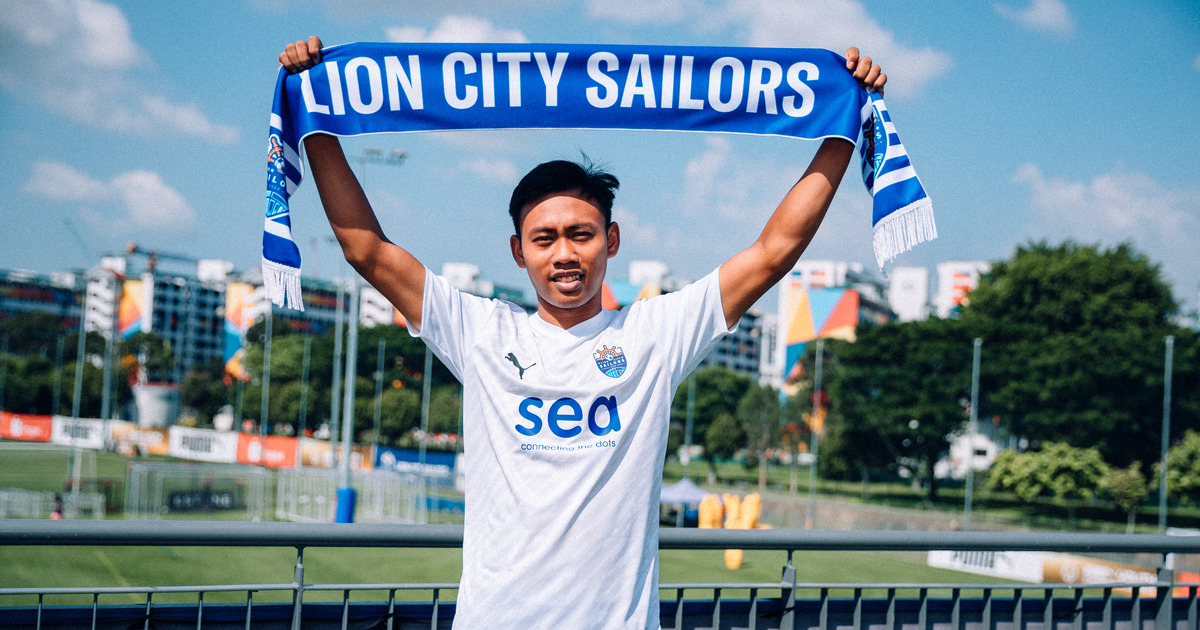 "Yes, I'm small in size and there are many players in the league who are bigger than me. But it's quite simple: I'm not scared of big players, or big challenges – not at all. 
"Joining the Sailors is definitely the biggest challenge of my career and I'm ready to show what I'm made of." 
Inspired by his brother Haziq who used to play in the youth teams of Home United – the previous iteration of the Sailors – Harith was keen to carve out his own football journey and achieved his dream of playing professionally when he turned in an impressive performance on his Geylang debut in September 2019, helping the Eagles to a 4-3 win over the now-defunct Warriors FC. 
His infectious energy and ability to whip in wicked crosses from the left saw him become a first-team regular for Geylang and subsequently at Young Lions as well. He made 63 SPL appearances across the next four seasons and established himself as one of the country's finest young left-backs. 
Harith is now determined to take his game up a notch – especially with the club's second foray into the Asian Football Confederation (AFC) Champions League (ACL) looming on the horizon. 
"I'm definitely going to focus a lot on gym work to bulk myself up so that I'll be more equipped to face even bigger opponents in the ACL," he revealed. 
"I'm determined to train very hard and improve all aspects of my game – I want to get more assists and also be better at linking up play. I know I have to fight for my spot at the Sailors and it's on me to show Coach Ranko (Aleksandar Ranković) what I can offer." 
Harith's ambition is to make his Singapore National Team debut in the near future and knows that he now has the perfect platform to work his way there, but he is aware that there is important work to be done first.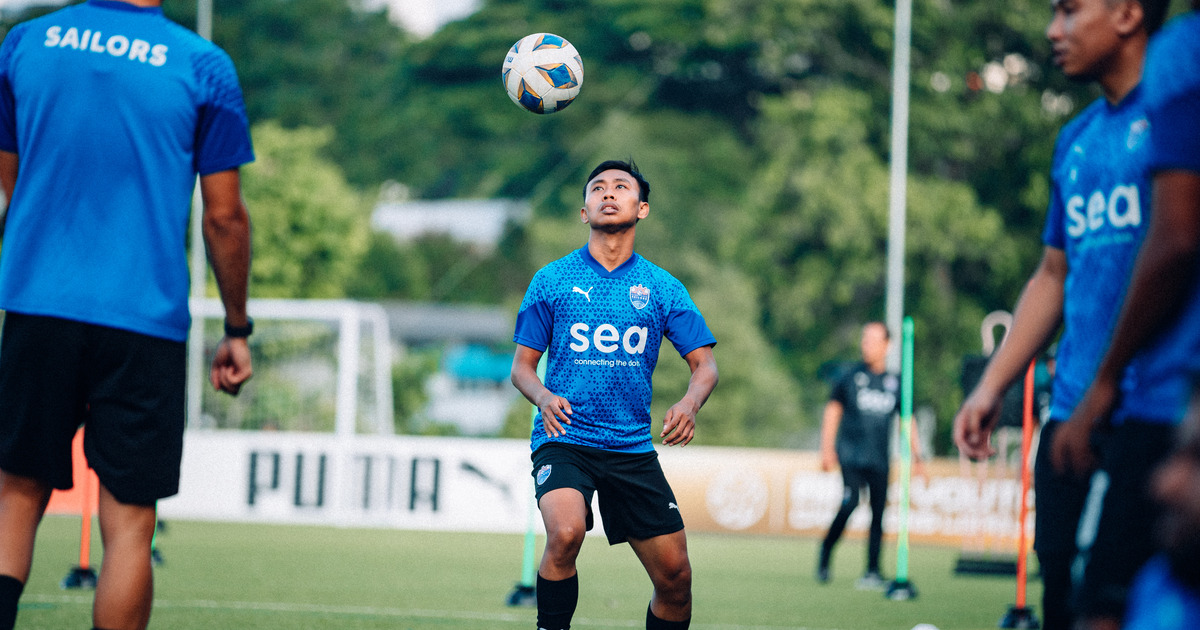 "Every football player aspires to represent their nation one day and I'm no different. To be working alongside quality players like Hariss Harun, Maxime Lestienne and Diego Lopes will surely help me improve as a player and help me in my target to play for the Lions, but I'm focusing on the club right now," emphasised the former Singapore Under-22 international. 
"What's most important now is to deliver good performances for the team when called upon and help us go one step further in the upcoming ACL." 
10 Lion City Sailors players have been named in Takayuki Nishigaya's 28-strong Singapore National Team's squad which will take on Tajikistan and Chinese Taipei in the September FIFA international window. 
Lions captain Hariss Harun along with seven others – Lionel Tan, M. Anumanthan, Hafiz Nor, Hami Syahin, Adam Swandi, Shawal Anuar, as well as custodian Zharfan Rohaizad – kept their places in the squad after being called up for June's friendlies against Papua New Guinea and Solomon Islands. 
Meanwhile there are also deserved recalls for defenders Christopher van Huizen and Zulqarnaen Suzliman after recent strong displays for the Sailors. 
Chris was one of Singapore's best performers in the 2022 ASEAN Football Federation (AFF) Mitsubishi Electric Cup, but failed to get the nod for the March and June international windows while losing his first-team spot after an enterprising start to his Sailors career.
But the 30-year-old buckled down and produced an accomplished performance against Tottenham Hotspur in the Tiger Cup to impress Head Coach Aleksandar Ranković. He has since started the last three Singapore Premier League matches, with sparkling displays and scored his first goal in Sailors colours in the 8-2 drubbing of Hougang United.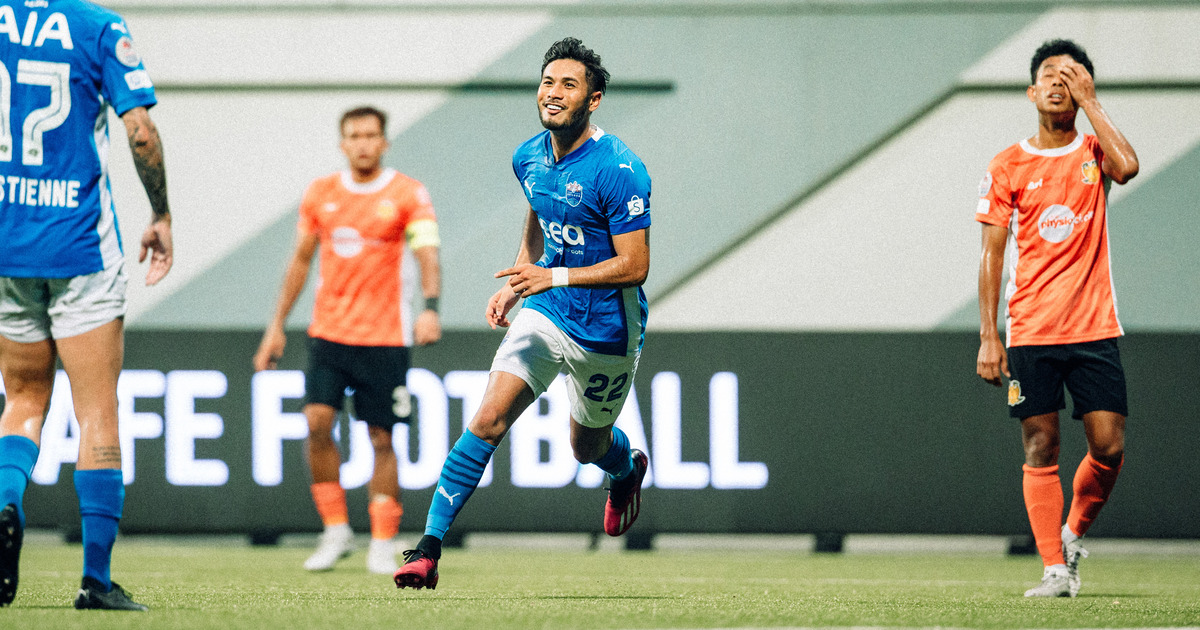 Now back into the national fold, Chris wants to add to his tally of 13 caps and cement his spot in the setup. 
"It was disappointing not to get called up in June because every call-up counts. Playing for the country is something that means the world to me and I want to keep this as a consistent thing in my career," said the full-back. 
"I was feeling really down back then, but that didn't stop me from working hard and pushing even harder in training. I was so pleased when Coach Ranko gave me the chance to start against Spurs and I didn't look back from there. Being in the starting 11 for the last few games is obviously a great feeling and I'm just so stoked to get back into the national team. 
"My focus now is to do well for the Lions and also for the club in the upcoming AFC (Asian Football Confederation) Champions League." 
After missing much of the 2022 campaign through injury, Zulqarnaen has enjoyed a strong 2023 season, making a total of 17 appearances, earning him his first call-up since being named in the pandemic-delayed edition of the 2020 AFF Suzuki Cup that was played in 2021.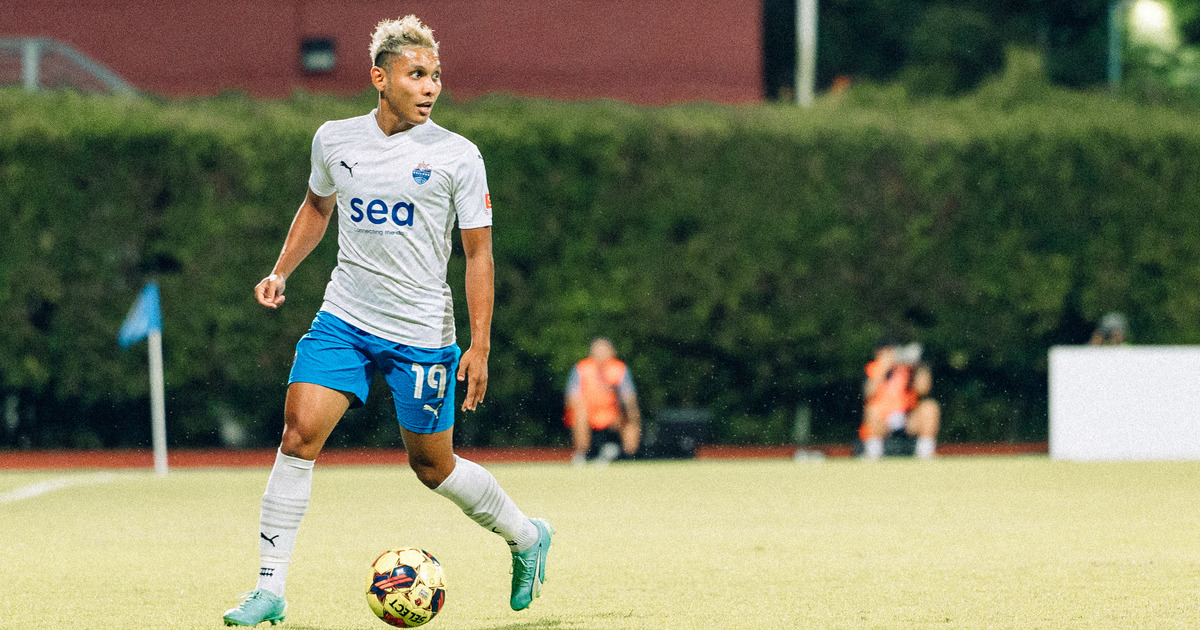 "I'm so happy and proud to be back and putting on national colours. I'm getting more confident with more playing time, although I came off the bench quite a few times. There's a saying that I truly believe in – 'keep going no matter how short the minutes you get, because every second counts'," said the 25-year-old, whose last and 21st cap came in the Lions' 4-2 defeat to Indonesia in December 2021. 
"Given our squad depth at the Sailors, you have to fight for your spot and I've been trying my best to do so. I hope to play as many minutes as I can in these two upcoming international friendlies and I'm going to do what I do best – making runs down my flank and putting in crucial tackles to help the team."
The Lions will take on Tajikistan on Friday, 8 Sep before entertaining Chinese Taipei four days later on Tuesday, 12 Sep. 
Both matches will be played at Bishan Stadium.
The Lion City Sailors will face opposition from South Korea, Thailand and Hong Kong in their second foray into the Asian Football Confederation (AFC) Champions League (ACL). 
This was revealed earlier this afternoon (24 August) following the Group Stage draw for the 2023/24 season of Asia's flagship club competition which took place in the Malaysian capital of Kuala Lumpur.
The Sailors, who qualified courtesy of finishing as the top-ranked local side in the 2022 Singapore Premier League season, are placed in Group F (East Zone) along with two-time ACL champions and 2022 K League runners-up Jeonbuk Hyundai Motors, 2022-23 Thai League 1 runners-up Bangkok United, and 2022-23 Hong Kong champions Kitchee SC. 
The 21st edition of the ACL marks the first time that the competition will be played in an Autumn-Spring calendar, between September 2023 to May 2024 and reverts to the popular home-and-away format for the first time since the Covid-19 pandemic. 
It continues in the expanded field of 40 teams first introduced in 2021, with the East and West regions featuring five groups of four teams. The five group winners and the best three runner-ups from each region will advance into the Round of 16.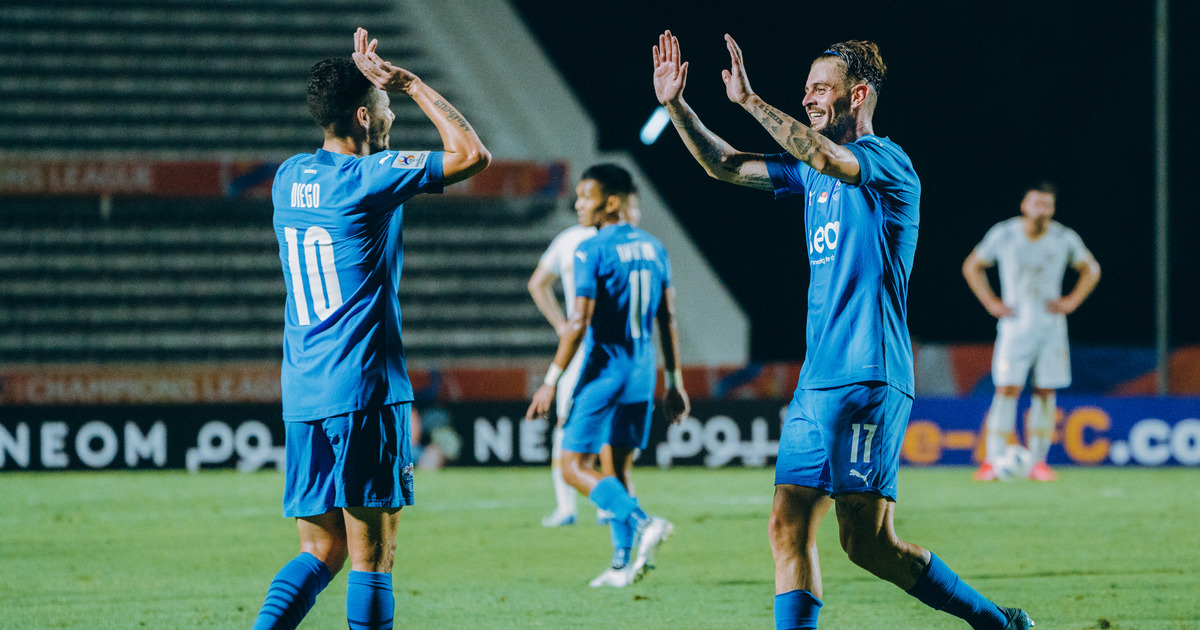 Group-stage matches will be played between 19 September to 13 December – and will for the first time in the history of the competition, utilise the Video Assistant Referee (VAR) technology. 
Matches from the Round of 16 till the semi-finals take place next February to April, with the two-legged final scheduled for 11 and 18 May 2024. 
Placed in a challenging group, the Sailors will look to build on an encouraging maiden voyage in the ACL last season – where they acquitted themselves well with some assured performances and achieved the best-ever points tally – seven – by a Singapore club in the competition's group stage. 
They can also count on a squad brimming with European pedigree. Aleksandar Ranković's side brought in the likes of former Portugal youth captain Rui Pires, ex-Ajax Amsterdam forward Richairo Živković and current Socceroos defender Bailey Wright in mid-season, bolstering a side that already boasts former PSV Eindhoven winger Maxime Lestienne and a host of experienced Singapore internationals.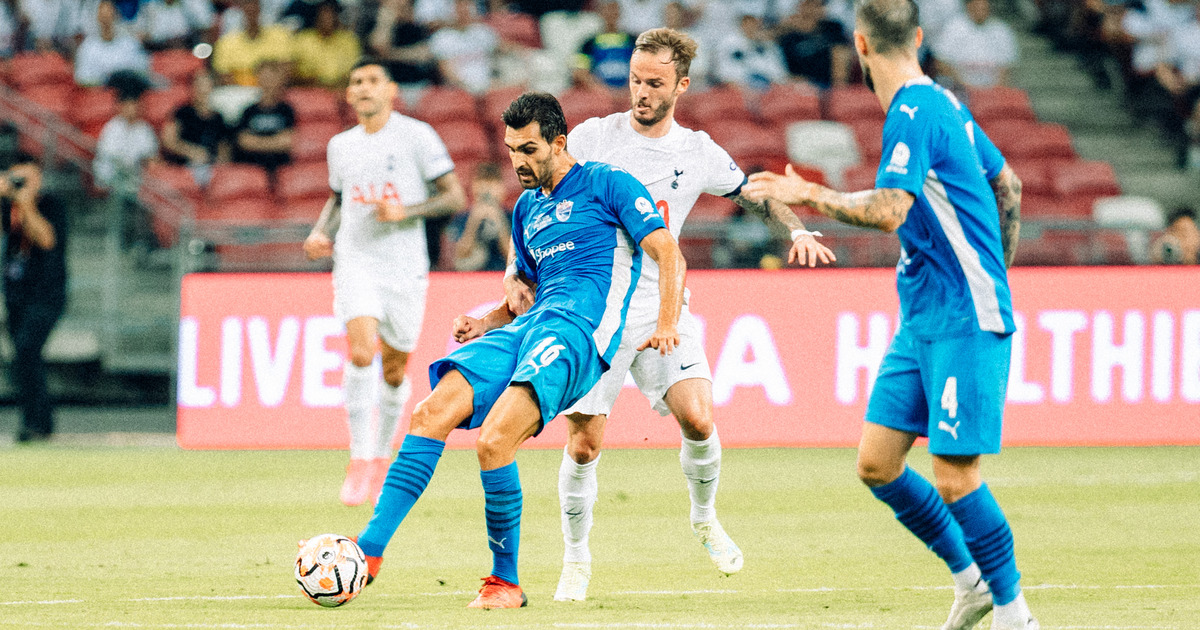 Sailors vice-captain Hafiz Nor is excited at the prospect of going up against the continent's elite once again and is confident the team has what it takes to mix it up with the very best. 
"Our performances in the ACL last season have given us the confidence and platform to build on. While we have quite a different team this season, I've every confidence in us to do well again and even do better than the previous time," said the 35-year-old, who is one of the most experienced players in the ranks alongside Hariss Harun. 
"We've a good blend of hungry young players eager to prove themselves and experienced seniors who have played at the highest level. The team has been progressing and peaking well to finish the SPL season very strongly.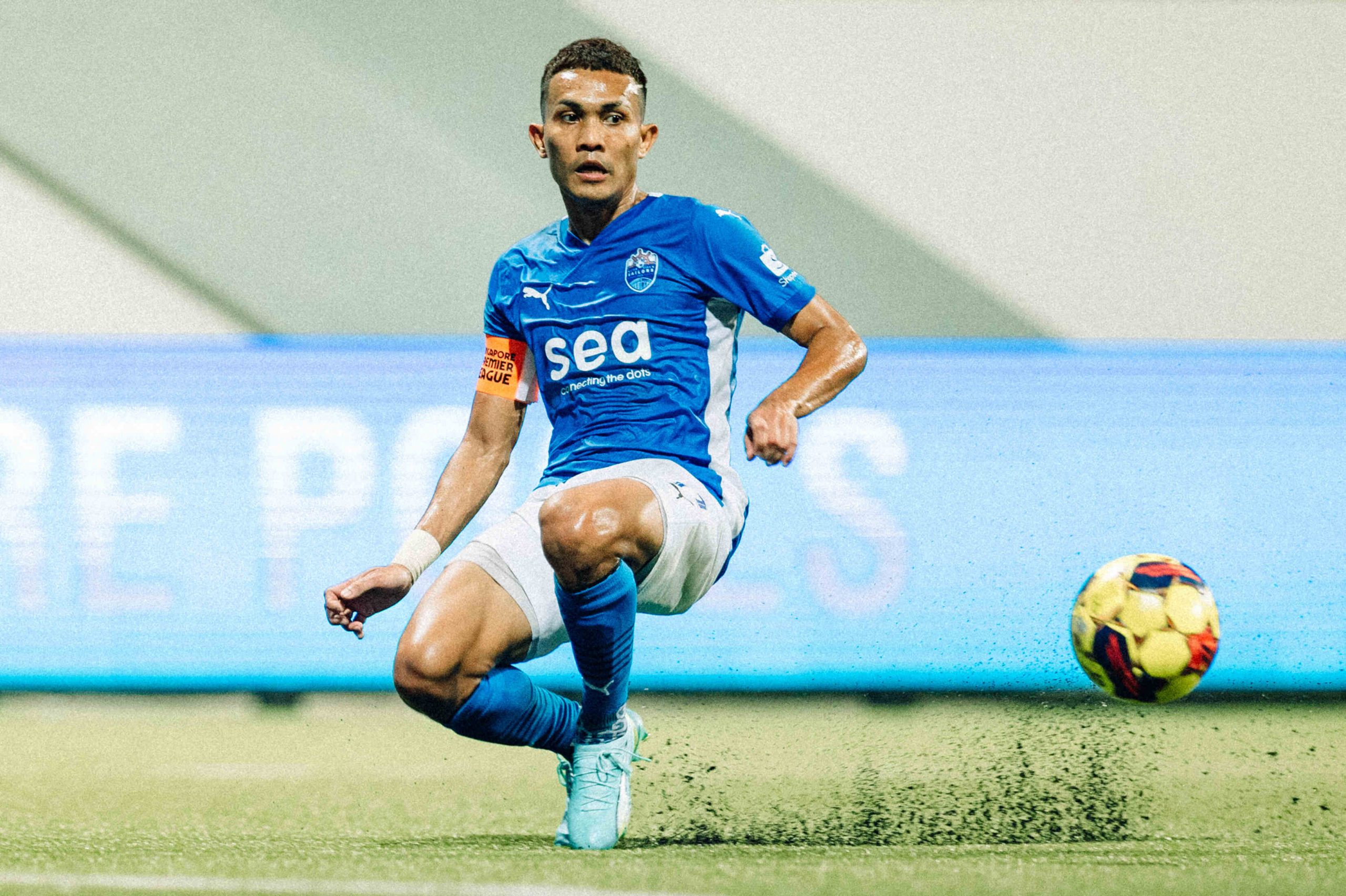 "Everyone's just working so hard to prepare for our second ACL campaign and the target is obvious: to qualify for the Round of 16 for the first time."
The Lion City Sailors are targeting an improved showing in their second Singapore Cup campaign which kicks off next month, after the conclusion of the 2023 Singapore Premier League (SPL) season on 16 September. 
Aleksandar Ranković's side will face holders Hougang United, Balestier Khalsa and Tanjong Pagar United in Group B, following a virtual draw ceremony held at the Jalan Besar Stadium on Thursday (24 August) afternoon. 
Meanwhile Group A see reigning SPL champions Albirex Niigata (S) face Geylang International, Young Lions, Brunei DPMM and Tampines Rovers. 
Group stage matches will be played between 24 September to 26 November, with exact fixtures to be announced at a later date. 
The top two of each group will progress to the two-legged semi-finals, scheduled on 3 and 6 December. The grand final will be played on 9 Dec at Jalan Besar.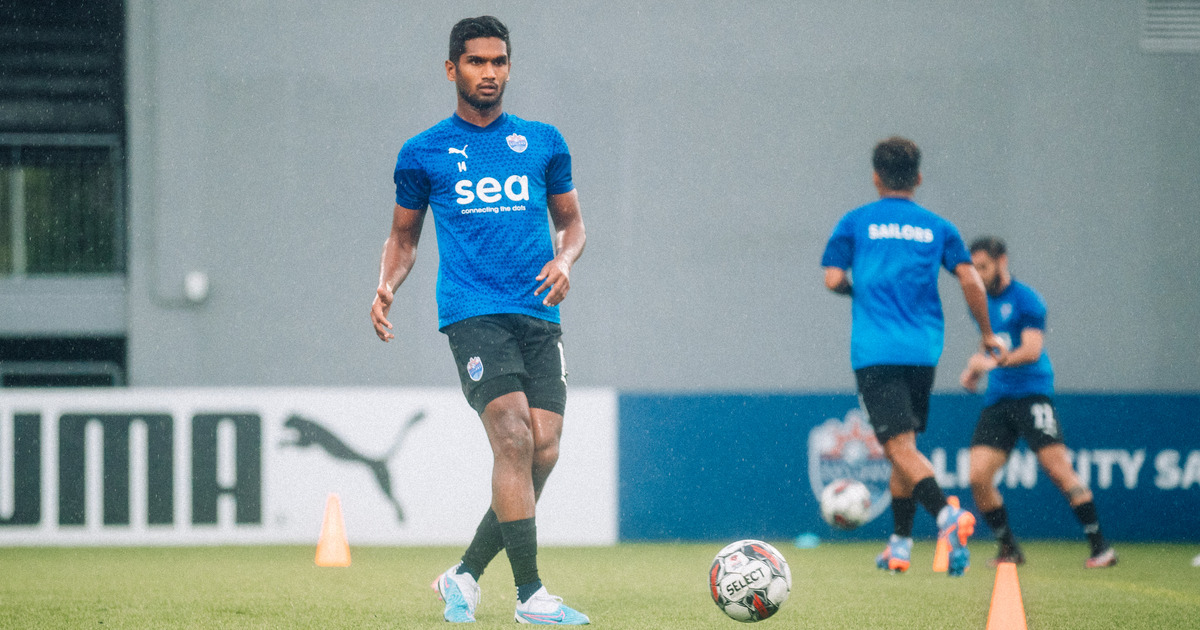 Sailors captain Hariss Harun has called for strong performances in the Singapore Cup, especially after a disappointing debut campaign in 2022 that saw the club fail to get out of the group stages – finishing third behind Albirex and Balestier in Group A.  
"We let our fans and ourselves down last season. We ought to do better this time round and we're determined to go all the way this year," said the 32-year-old. 
"It won't be easy as we'll be juggling our commitments in the AFC (Asian Football Confederation) Champions League while the Singapore Cup is going on. But there can be no excuses – we're going out there to try and achieve history by winning the club's first-ever Singapore Cup."
The Lion City Sailors Women have moved to add depth and variation to their frontline with the signing of former Kaya FC-Iloilo forward Nica Siy.  
The 25-year-old Filipino is the Sailors' second and final signing of the Deloitte Women's Premier League (WPL) mid-season transfer window after Sara Hayduchok, with Head Coach Yeong Sheau Shyan looking to add a different dimension to the Sailors' attack alongside the likes of Nur Izzati Rosni and Lila Tan. 
"Nica comes in very handy in our attack with her adaptability on both flanks and through the middle as well," explained the 45-year-old, pointing to the departure of Chloe Koh and Ardhra Arul Ganeswaran who left for the USA, joining the IMG Academy under Unleash the Roar! scholarships.
"We'll need to constantly find new solutions to score and she will be very helpful in this aspect."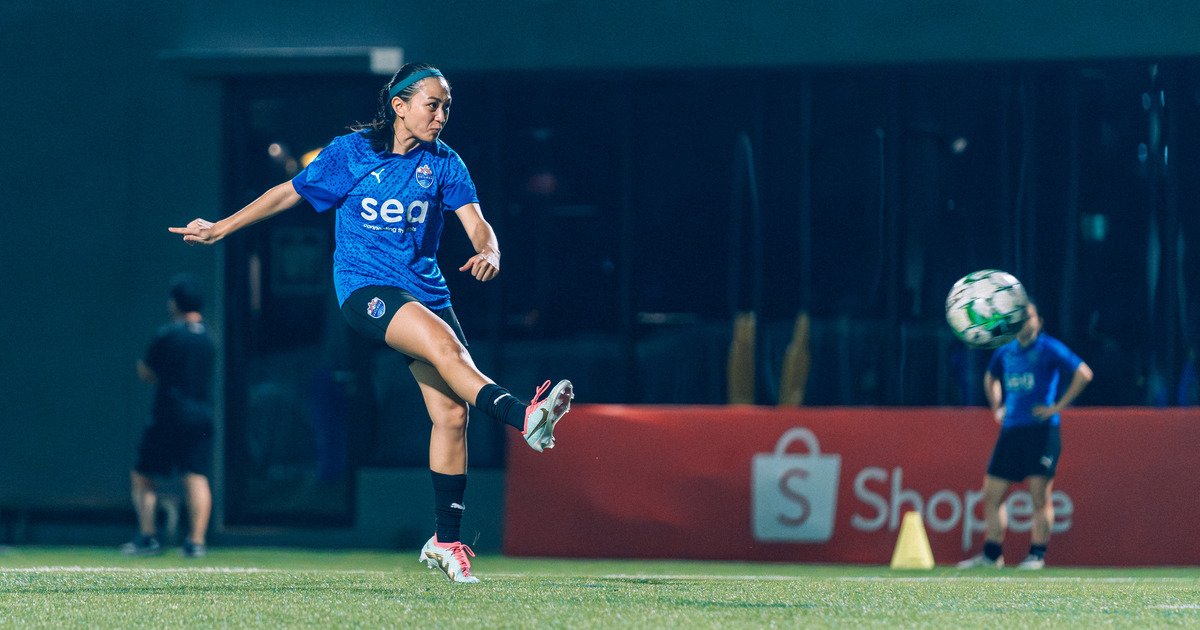 Nica comes with pedigree, she was named Rookie of the Year while on scholarship with Ateneo de Manila University and was shortlisted for the trials to represent Philippines at the 2017 Southeast Asian Games. 
However, she turned down that opportunity to pursue her academic dreams at the University of Melbourne where she led the university football team to three consecutive Victoria Premier League championships. 
She then joined Kaya's Women Team upon graduating in 2021 and played alongside Philippines' World Cup captain Hali Long. Nica's Kaya Women's side defeated the Sailors, as well as Thailand's Phranakorn FC and Indonesia's Persib Bandung Putri to win the inaugural Women's Football Championship held in Singapore last October.  
Little did she know that fate would bring her back to the Lion City and she would be reunited with the Sailors – this time as a player of the club.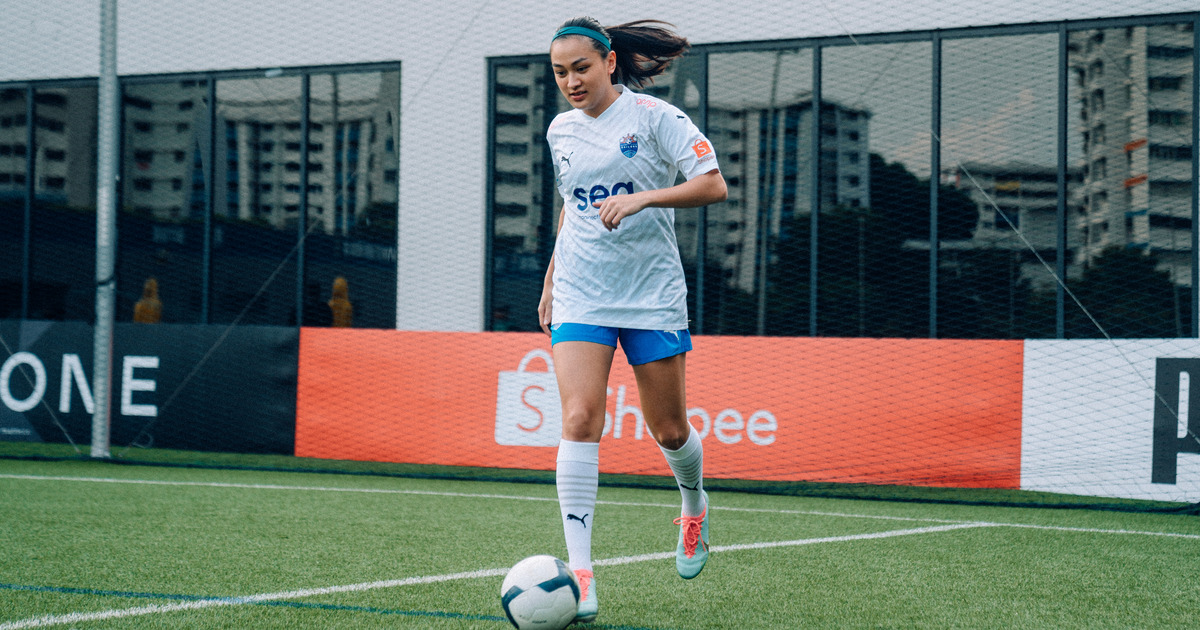 Nica decided to relocate to Singapore in March after getting a job offer with a tech company, but because football remains an indelible part of her identity, she quickly moved to identify the most ideal place for her to continue to grow in the Beautiful Game – the Sailors.  
"I moved to Singapore for my career, but at the same time I really wanted to play football because I haven't played for many months. I knew the Sailors are a really established club, so I reached out and there was no hesitation after speaking to Coach Sheau Shyan," she said. 
Nica only started training with the team some six weeks ago, but already feels at home with her new surroundings and teammates. 
"I was going back and forth from the Philippines quite often for work, so I didn't get to properly train with the team until July. It has been great here – everyone in the team has been so welcoming and friendly, and we're training off the base of a fantastic Training Centre with facilities to help us get better as football players.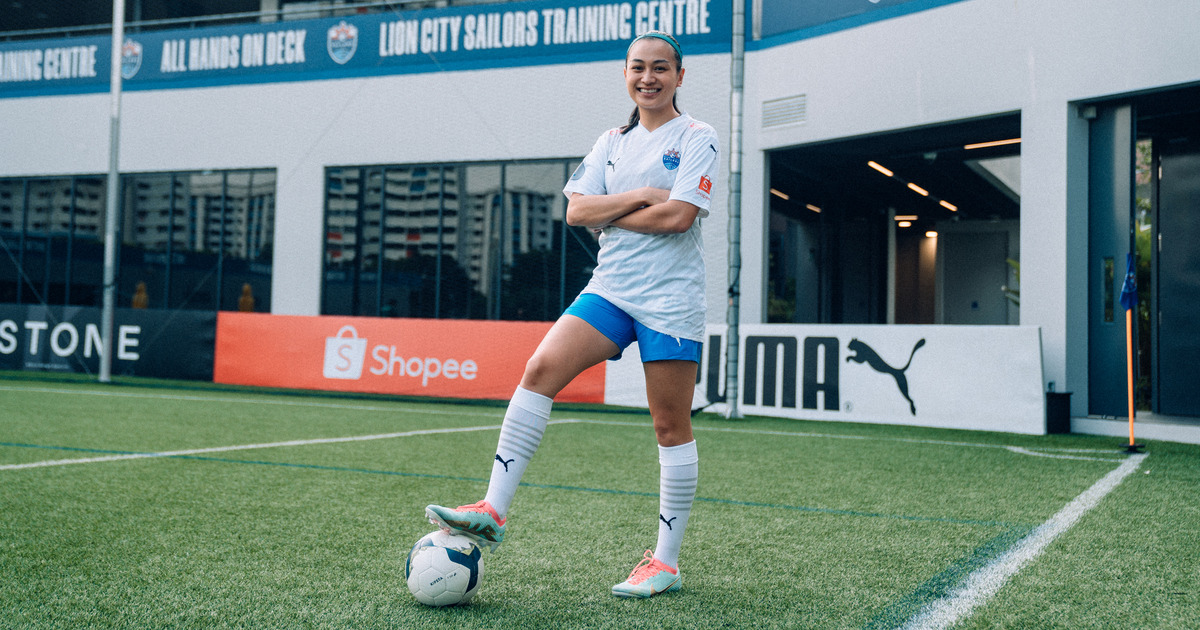 "And Coach Sheau Shyan has been brilliant as well – I've been learning so much from her," she added. 
Having had to bide her time, Nica could finally make her long-awaited Sailors debut against Tampines Rovers this Sunday (27 August) at Choa Chu Kang Stadium and she is eager to make her mark in this new chapter of her football journey by helping the club retain their WPL crown. 
"I love travelling around the world and discovering new things. I'm just really looking forward to this experience here, making new friendships, learning new things from Coach and my new teammates, as well as bringing something to the team with my versatility and experience," said Nica.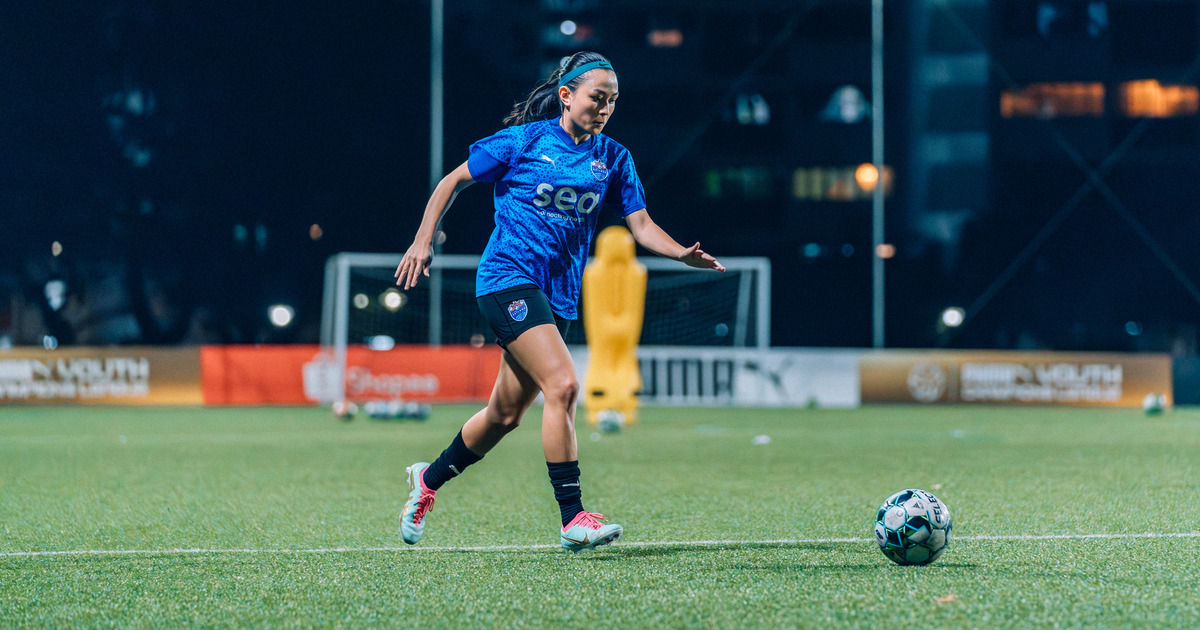 "Firstly, I will need to bring up my stamina though because I haven't played for a while, but I'm sure that with the great people here, we will enjoy the season together. I'm confident we're going to win the title while having fun and building bonds with each other."
The absence of several players – either out injured or unavailable – and Head Coach Yeong Sheau Shyan, who is away on personal matters, did not halt the Lion City Sailors Women's charge towards the Deloitte Women's Premier League (WPL) title. 
Despite being able to name only two substitutes in a matchday squad managed by Izz Haziq, the defending WPL champions continued their unbeaten streak in the 2023 season with a 1-0 win over Still Aerion FC on Saturday (19 August) at the Choa Chu Kang Stadium. 
The win extended the Sailors Women's lead at the top of the WPL to seven points, before nearest challengers Albirex Niigata (S) take on Balestier Khalsa on Sunday (20 August).
Josephine Ang's third goal of the season was enough to help her side gain victory. 
At the other end of the pitch Munirah Mohamad and Nur Umairah Hamdan held the fort down in the backline in the absence of skipper Ernie Sulastri Sontaril, with the experienced Beatrice Tan helping to ensure yet another clean sheet.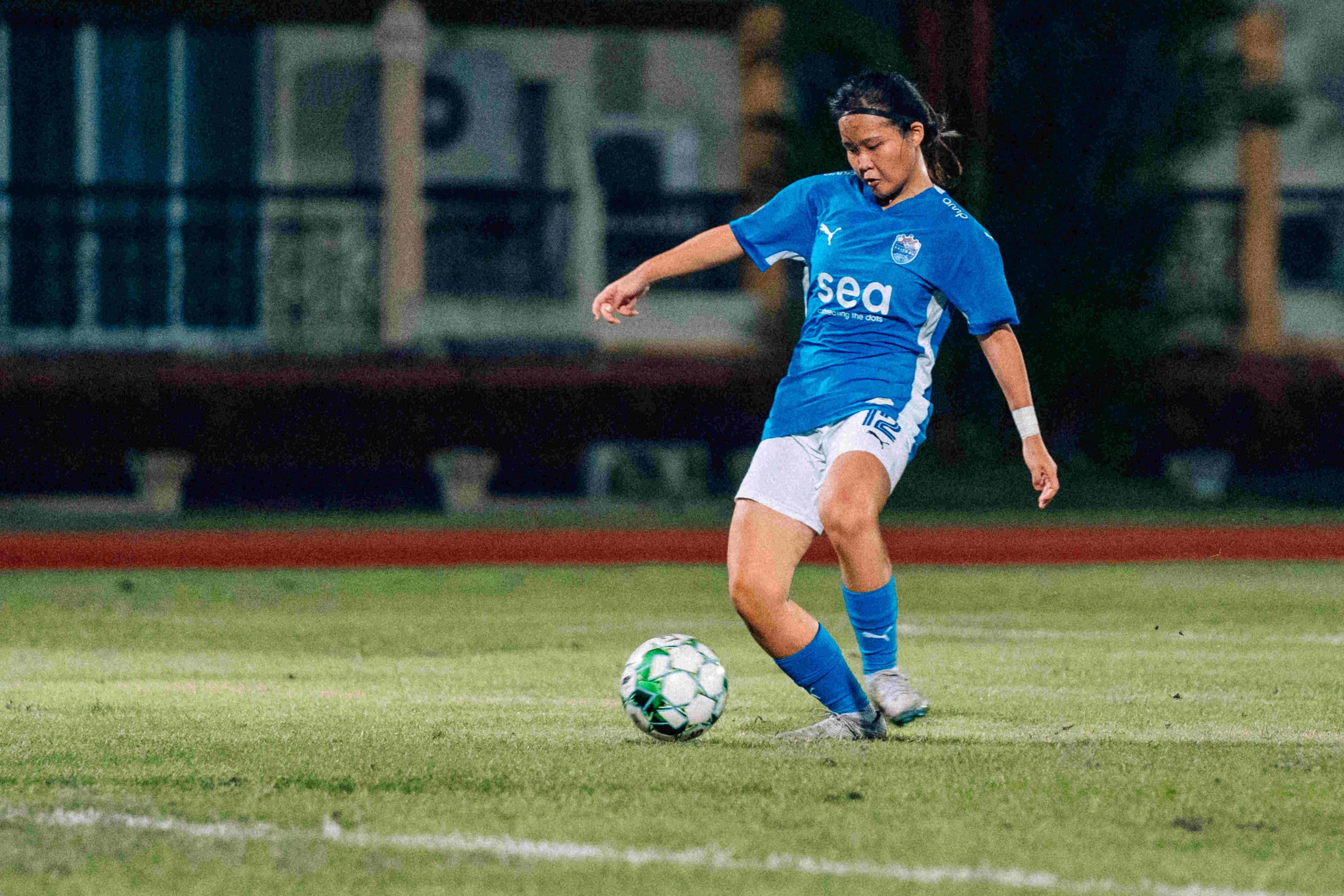 It took only nine minutes for the Sailors to go ahead. Nur Syazwani Ruzi's well-weighted cut back from the right wing fell perfectly for Josephine, whose clinical finish gave the opposition keeper no chance.
The 16-year-old came close to bagging her second goal in the 33rd minute. The opportunity came from yet another cut back, this time from the speedy Miray Altun, but Josephine's left-footed shot hit the side netting.
Sailors' goalkeeper Beatrice, who had a relatively quiet first half of football, was tested just before half-time by Carmen Calisto. With three defenders on her tail, the Aerion forward rushed her shot that was easily gathered by Beatrice in the Sailors goal. 
The first of two substitutions was made in the 70th minute when Sara Hayduchok came on to make her Sailors debut and the new signing helped the team see out a win, in which they chalked up a 10th clean sheet in 11 games in 2023.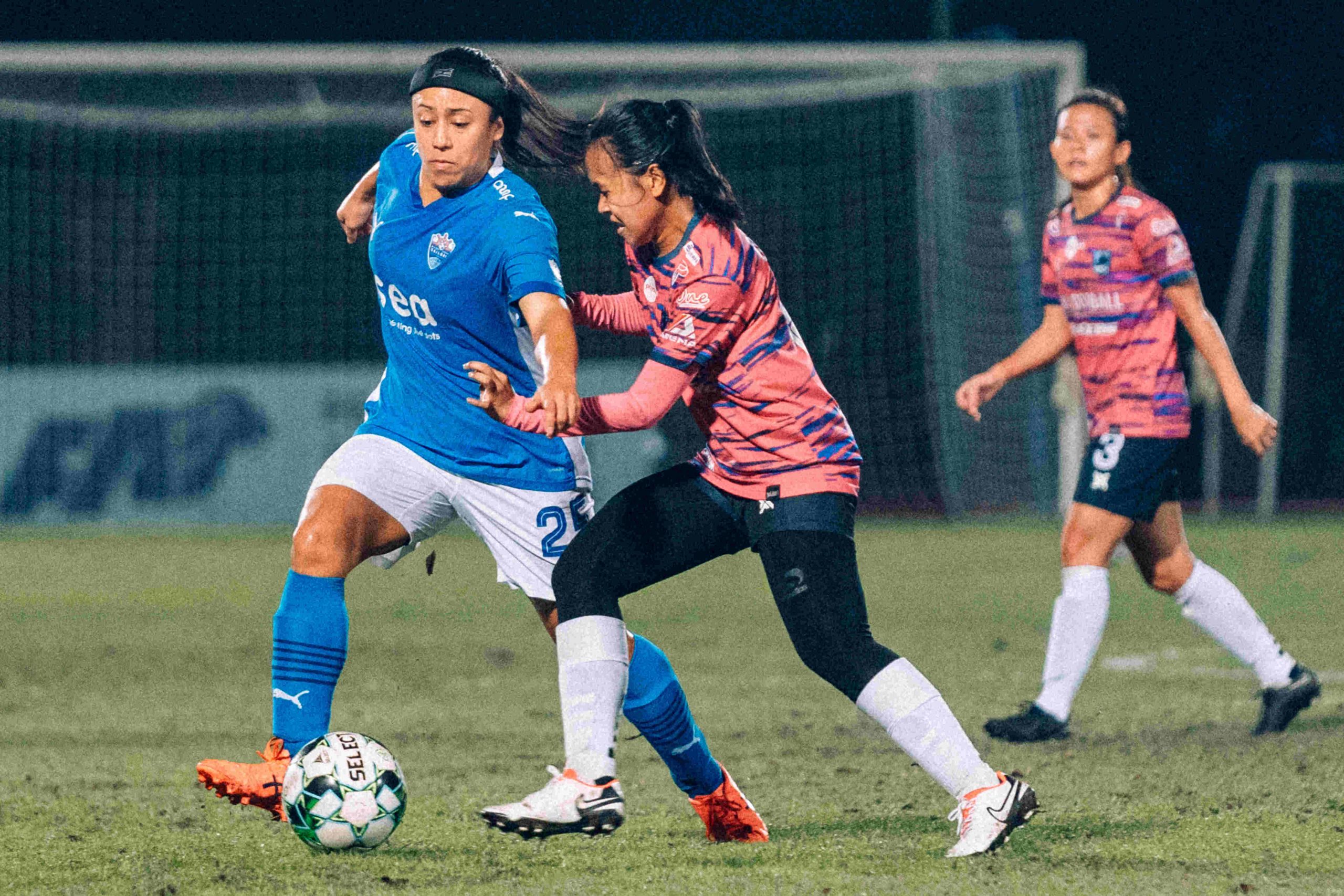 "It was a lot of fun! I'm excited to continue learning from everyone. It's a really unique experience for me to transfer to another club in mid-season," she said. "I think I need to work on my versatility and on adjusting to the style of play. There are so many veterans here who are willing to teach me and I'm making full use of that."
Sara was not the only substitute who made waves under the floodlights on Saturday night. Goalkeeper Noor Kusumawati (Wati), usually commanding the backline from between the sticks, this time had to do her part for the team in the opposition penalty box. 
The 33-year-old came on as a forward to roaring cheers from the Choa Chu Kang stands. 
The first and only other time Wati swapped her goalkeeping kit for an outfield jersey was on 21st October 2022 against Thai outfit, Phranakorn FC in the Women's Football Championship. Back then, Sheau Shyan said: "I have to praise Wati. She has never played outfield in a match before, but she is willing to do it for the team and didn't look out of place at all."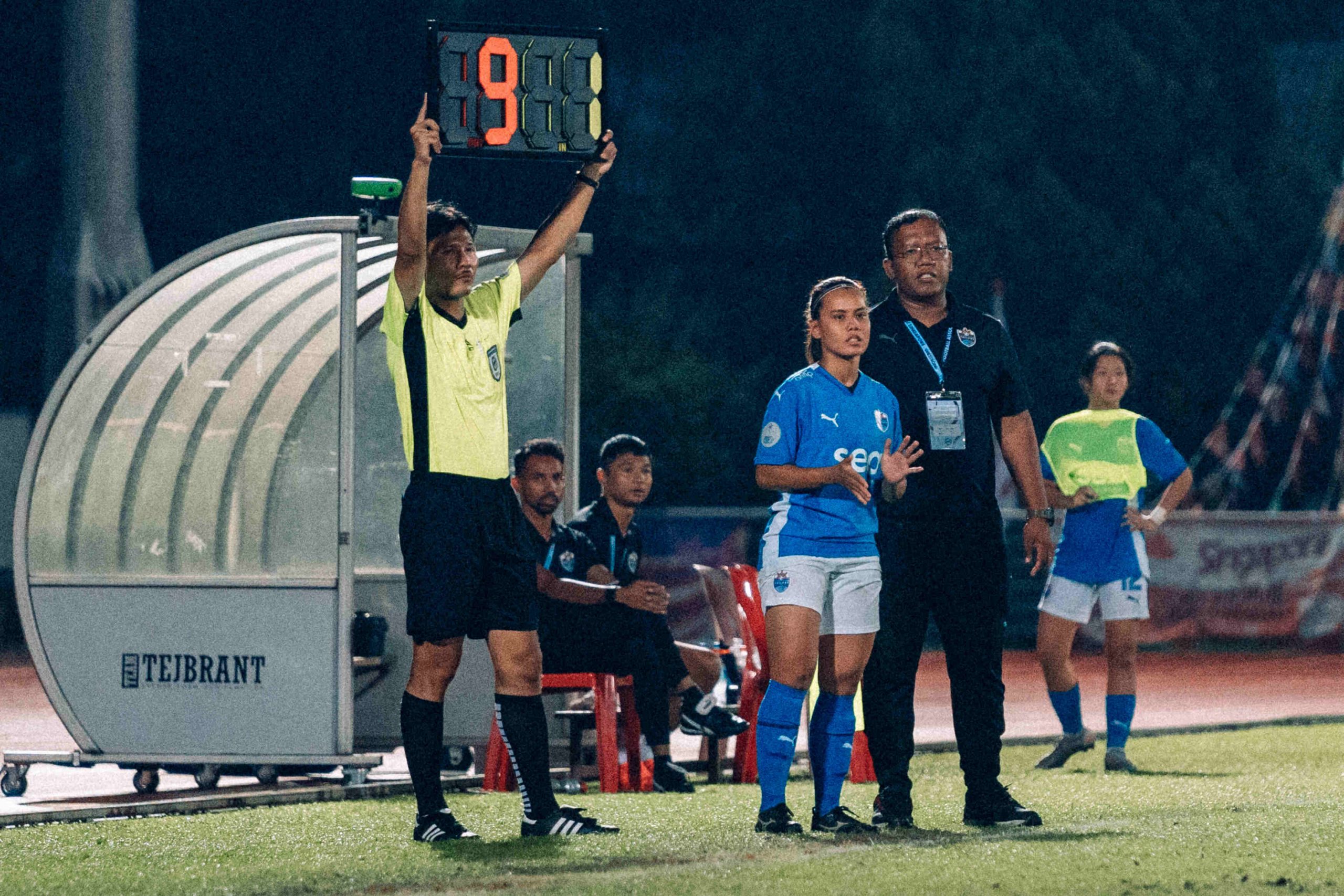 The Singapore and Sailors number one was given eight minutes in total, with the three extra minutes courtesy of the fourth official. 
"It was hard but it was fun at the same time. I guess it's a once in a lifetime opportunity as a goalkeeper! I know now how the players feel, it's really hard to score," said Wati. "Thank God it was only eight minutes because I don't think I can last for 45-90 minutes."
The Sailors are due to face sixth-placed Tampines Rovers on Sunday (27 Aug). Set to kick off at 5pm at Choa Chu Kang, Sara is looking forward to meeting old friends from across the other side of the pitch.
"What's really cool about this league is despite everyone being very competitive and wanting to win each match and ultimately the league, there are several friends between teams," gushed the ex-Tampines defender.
"I look forward to seeing my friends but I also look forward to competing. I think it makes us better footballers and that's what we want for women's football in Singapore."