Five minutes into injury time in the Lion City Sailors' final Singapore Premier League (SPL) fixture against Geylang International, he made his presence felt. 
With a trivela pass that is fast becoming his trademark, he teed up Haiqal Pashia for the game-clinching goal in the 3-1 win, and with that became what is believed to be the youngest player to pick up an assist in the SPL. 
Nathan Mao is just 15 years old and 181 days old but is already one of the shining lights of the Sailors Academy – he made history earlier in March by becoming the SPL's youngest-ever debutant at 15 years and 5 days old and now has also been included in the Sailors' squad for the Asian Football Confederation Champions League (ACL) campaign. 
Nathan believes that a key factor behind his rapid rise is the fact that he has been embedded in the Sailors setup since its 2020 inception.
"When I first joined the academy, I never thought that one day I could become the SPL's youngest-ever debutant or go anywhere near achieving such a record. A lot of my progress is down to the good work of the coaches here. Every year, they bring in even more quality coaches to guide and help the boys here," he said. 
"Over in this Academy, there's really a proper pathway for Academy trainees to make the step up and be integrated into the first team – making sure we're ready for professional football and not feel too much pressure at the same time." 
The supportive platform has empowered him to propel himself towards his footballing dreams, and now put him on the cusp of playing against some of Asia's biggest teams in the ACL. 
In April 2022, he was watching the likes of Diego Lopes and Maxime Lestienne weaving their magic on the continental stage and feeling inspired by their exploits on the Sailors' maiden voyage into the continent. Little did he know that just over a year later, he would be part of the Sailors' first-team squad that was headed for its second ACL adventure. 
"It means a lot to me to be representing the Sailors first team in an international competition at this age. I'm aware that not a lot of people of my age would have the chance or experience to play in such a reputable competition, so I'm not taking this for granted," said Nathan.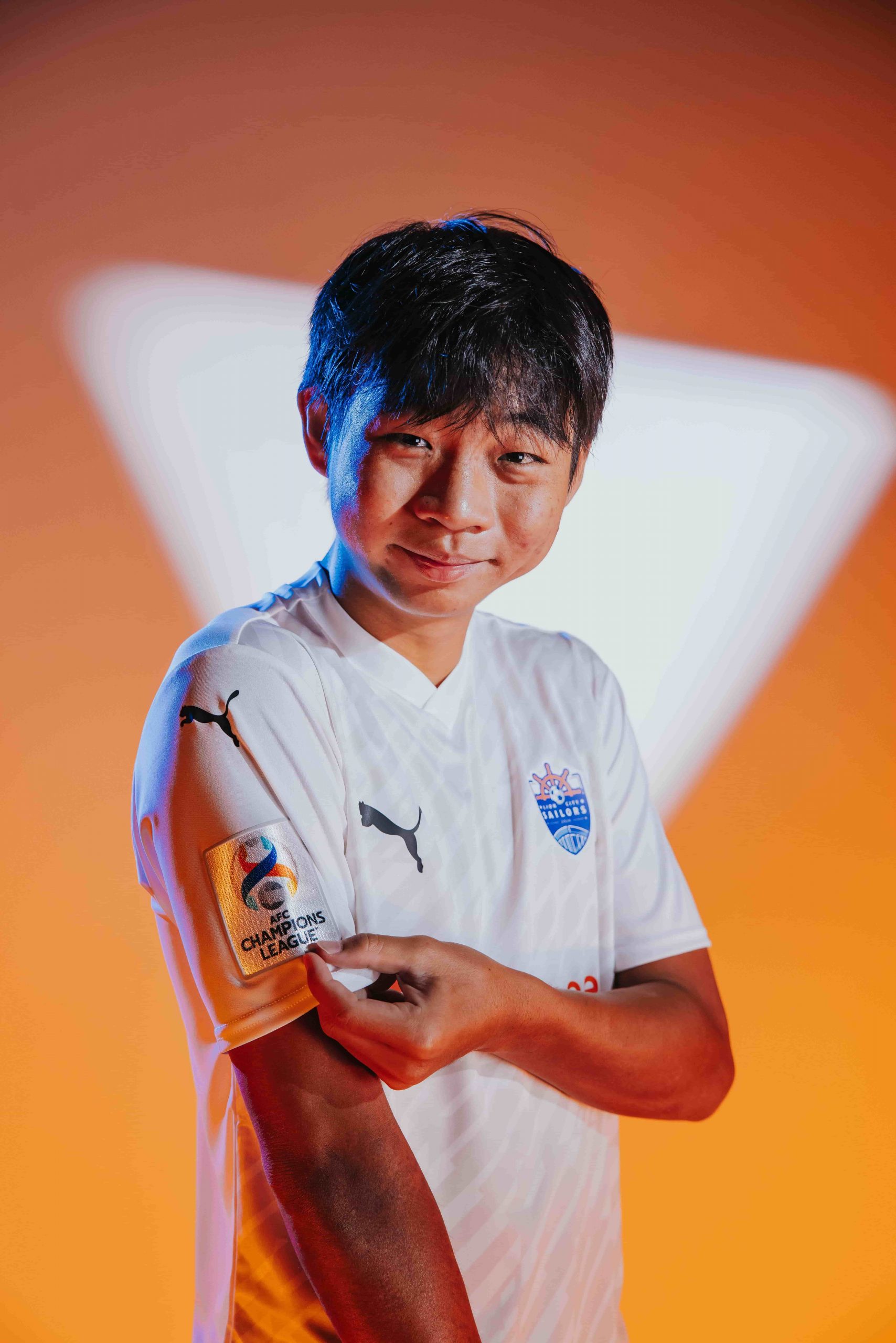 "I'm excited at possibly playing against top-tier teams and to push myself and see where I'm at as compared to these overseas players."
He made Head Coach Aleksandar Rankovic's Matchday 1 squad in the 2-1 defeat to Thailand's Bangkok United and became the youngest player to be named in an ACL matchday squad since 2012 – at 15 years and 178 days old, surpassing Suphanat Mueanta (15y 203d for Buriram v Jeju United in Feb 2018) according to Opta Sports. 
That has added even more fuel to his fiery drive. 
"I'm very motivated and working very hard to show Coach what I can do. Hopefully I'll get to play some minutes in the upcoming games and I'm going to give my all whenever I get onto the pitch," he said. 
He broke into the Sailors first team this season and already has three appearances under his belt in a 2023 season that has been a breakthrough year for Nathan. But he is also under no illusions that this upward trajectory will continue indefinitely into the future.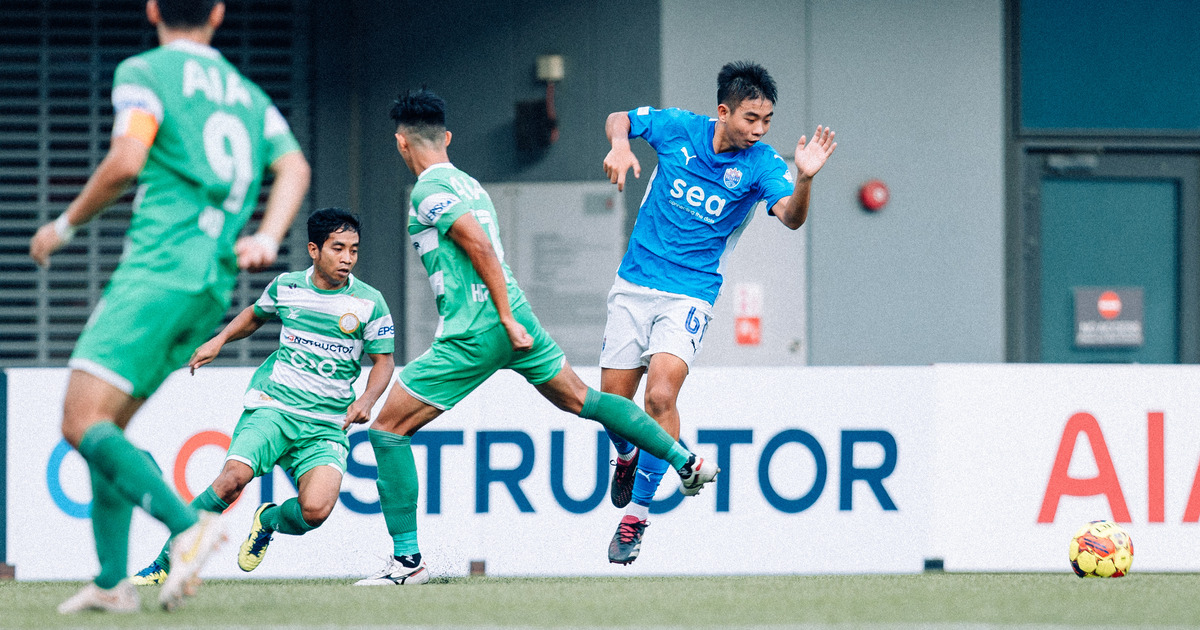 "It's really cool to be able to share a dressing room with great players like Diego and Max, but I'm not thinking that I've already made it. If you look at it in perspective, this is probably just the start of my career," he said. 
Nathan acknowledges – somewhat reluctantly – that he is now a beacon for the Sailors Academy and is aware that his exploits will inspire the next generation of trainees, and could well shape decisions that will impact their development. 
"I know what's at stake whenever I go onto the pitch and I'm relishing this responsibility to make the Academy proud. But I also know it's not just about me – there are many other players with potential in this Academy. 
"I'm sharing my little experiences with the first team to help them. At the same time, they're also hungry and inspired to make the step up and show their ability at a higher level.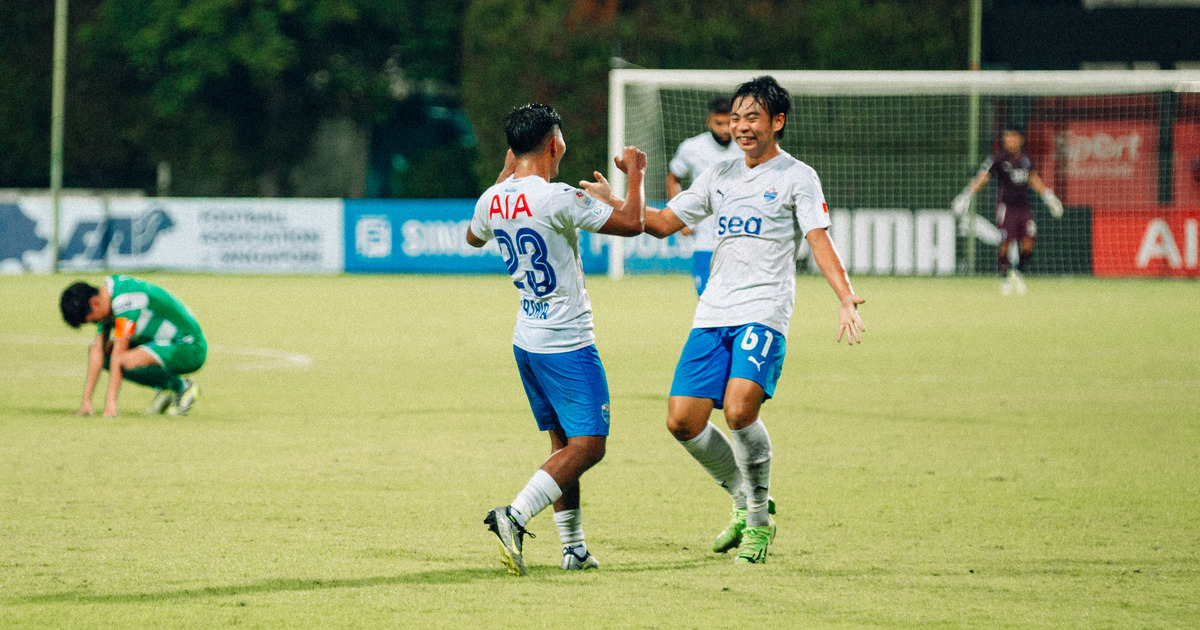 "That's a hunger that I share – I just want to keep on pushing to get better every single year."
The photo made it look like a line had been crossed. 
The wild surprise on the face of the shell-shocked victim – matched by an equal level of calm in the aggressor – spoke of a visceral moment in a heated battle that was teetering on the verge of explosion.
Looking back at that photo, taken during the Lion City Sailors' Tiger Cup encounter against Tottenham Hotspur in July, Manuel Herrera López – the aggressor – just laughed. 
"I had a couple of words with him (the victim). I told him: 'I know you are Harry Kane, but I have to catch you at corners' and he laughed," said the Sailors centre-back, affectionately known as Súper.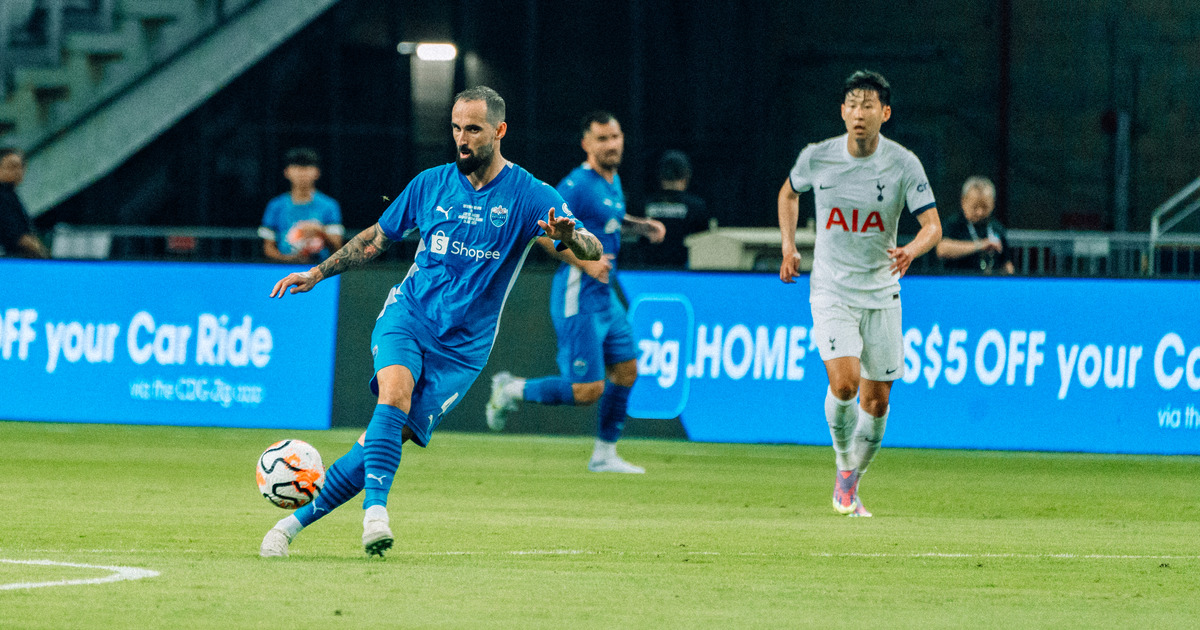 The 31-year-old was one of the Sailors' standout performers of that encounter. He did not give an inch to England star Kane, and the other world-class players in the Spurs ranks in a first half that saw the Sailors lead 1-0 until Kane managed to score from the penalty spot on the stroke of half time to equalise. 
Súper admitted he was particularly pumped up for that match, although fans would have recognised the competitive, no-holds barred energy the Spaniard brings to the team. 
"I had strong motivation because I was playing against such great players. I didn't know what to expect from that Spurs game, but I felt pretty good about how the team and I played," he said. 
"I've always been a big fighter and someone who's very demanding on the pitch. My main objectives are to help the team keep a clean sheet and win the game."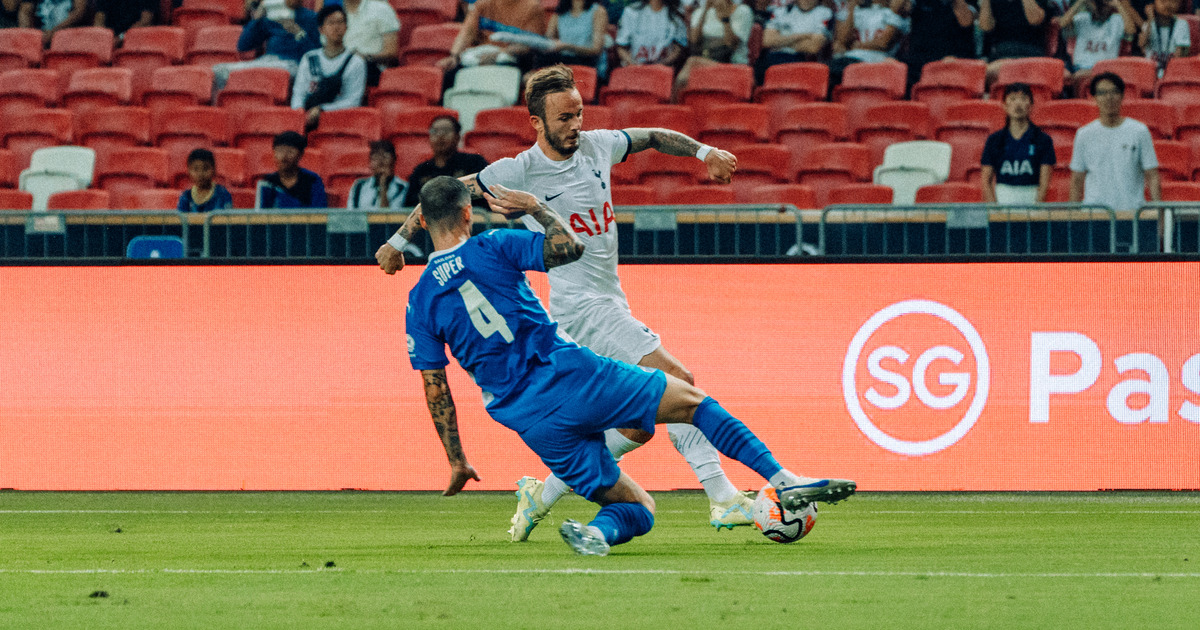 Súper fought hard to rise through the ranks of the Real Betis youth academy and was even named on the bench for the Betis first team in a La Liga fixture against Real Madrid in 2012. 
Unable to break into the first-team reckoning and keen to prove his abilities, he then played for a few clubs in the lower divisions of Spain before moving to Southeast Asia in 2017 with Philippines side Ceres-Negros. 
He joined a strong side that won three straight Philippines Football League (PFL) titles between 2017 to 2019 and performed creditably on the regional stage. Ceres were crowned ASEAN zone champions in the 2017 Asian Football Confederation (AFC) Cup and competed in three AFC Champions League qualifying playoff campaigns between 2018 to 2020. 
Súper later played in Cambodia with Nagaworld FC for two years before joining the Sailors in March 2023. 
And Súper already feels right at home here in the Lion City, and is yearning to help the club scale new heights. 
"I'm happy with how my career went and I'm always very hungry to show myself at every club that I'm at. I'm enjoying myself a lot here and I have a very good relationship with my teammates," he said. 
"We've a very ambitious setup here with excellent facilities and hungry players. We spend many hours together at the Training Centre – not only field training and going to the gym, but also doing other activities like playing table tennis, and basically joking around with everyone.
"We have a great atmosphere here and we're all working towards the same goal for the team."
Excelling against a team like Spurs and ending the season in good form have given Súper and the team much confidence going into the club's second foray into the ACL that kicks off on 20th September against Thailand's Bangkok United. 
And Súper is relishing the challenge. 
"On a personal level, I'm so excited about this competition because I've tried for a few years when I was at Ceres but we were often eliminated by strong teams from China or Japan. But finally, this year, I'll get to compete in the group stage and the team is very motivated to go out there and do a good job," he said. 
"All of us players want to show Coach Ranko (Aleksandar Ranković) that we are worthy of representing the club in the ACL." 
With anticipation hanging thick in the air ahead of the Sailors' 2023/24 ACL opener against Bangkok, Súper hopes to see the Sailors fans fill up Jalan Besar Stadium. 
He added: "I would just like to say to our fans: you have always been there for us through the ups and downs. And I sincerely hope you can do that again to give us that little push that we need in the ACL. 
"Just know that we are striving to put up good performances and also get results that you can be proud of."
The Lion City Sailors' Elite Under-11 team left an indelible mark on the Gothia Cup earlier this year between 17 to 22 July, finishing in joint third-place in the 7-a-side tournament – in which 50 teams from 21 nations competed in. 
The Gothia Cup is an annual international youth football tournament held annually in Gothenburg, Sweden, one that has grown into one of the largest and most prestigious youth football tournaments in the world since its inaugural edition in 1975. The tournament typically spans a week and includes not only football matches but also various cultural and social activities, making it a holistic learning experience for participating youth.
The young Sailors clinched five resounding victories en route to the semi-finals, including an 11-1 victory over Swedish side Kungsbacka IF 2. For Head Coach Kevin Tan, it was his charges' adaptability and resilience that brought a smile to his face. 
"The kind of matches and playing styles we encountered wasn't something we're used to in Singapore. Witnessing the boys rise to the occasion brought me a real sense of pride, especially the way we were able to adjust to what our opponents were doing out on the pitch," said a satisfied Kevin.
"The adaptability – and the final results, of course –  was great to see," he added.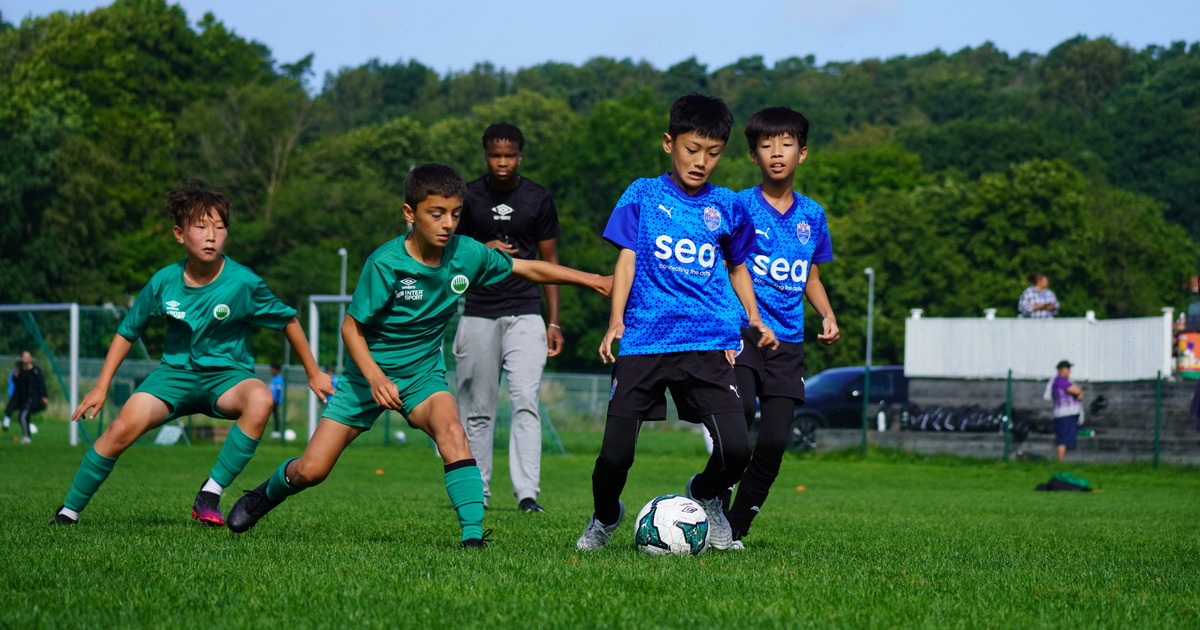 Kevin believes the experience has had a transformative impact on his players, perhaps most notably in the collective mental toughness.
"In some matches, the opposing players were much bigger and played with considerable physicality, but our boys rose to the occasion, embracing the challenge. They didn't back down, and that kind of mental fortitude was fantastic," said the 29-year-old coach, who drew from the example of the quarter-final encounter that pitted his team against Costa Rican side Futbol Consultants Edson Soto. 
The young Sailors kept their heads up, found an equaliser in the closing moments of the game to make it 4-4, and went on to prevail 15-14 in a dramatic penalty shootout to earn the right to play in the semi-finals. 
It was in this match that Kevin's young charges faced their toughest test and were felled. A hard-fought battle against Chilean side Academia Sebastian Roco as they lost on penalties this time after the game ended 3-3 in regulation time. 
But even in defeat, there was a bright silver lining. 
"Despite playing in a semi-final  – possibly the biggest match of their lives  – everyone in the team stuck to our principles and philosophies. We kept doing what we have always worked on in training, we didn't change our game plan just to get a goal even in a desperate situation," said Kevin, who broke into a smile as he thought of the match that brought on bitter-sweet memories.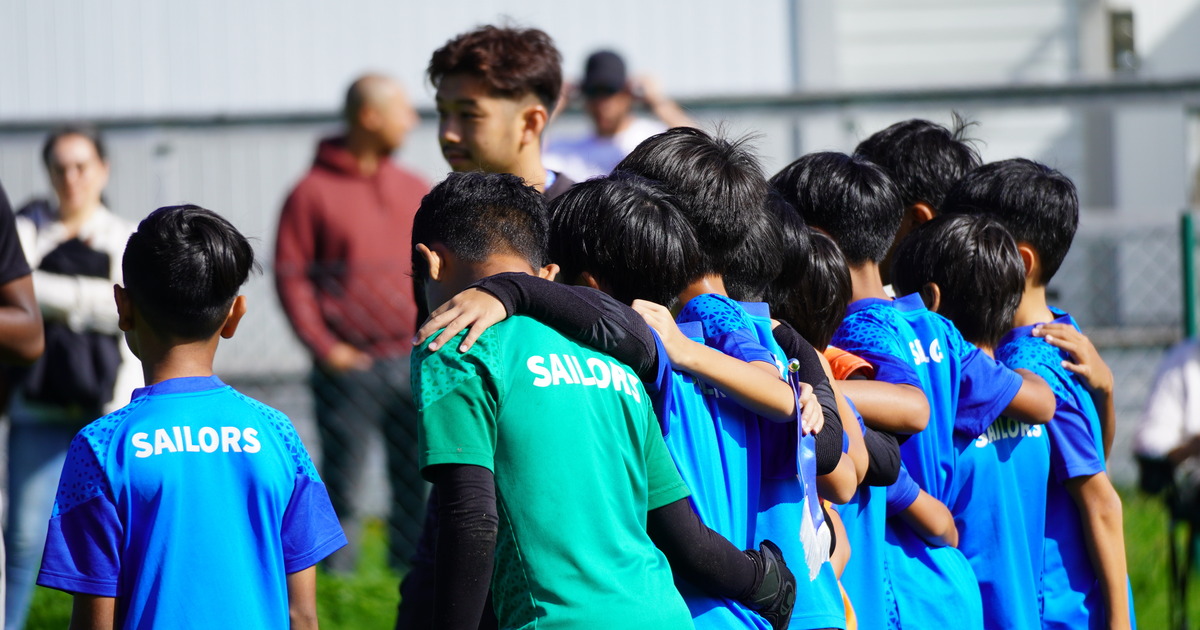 "The boys consistently kept faith in one another and our philosophy too, and were resolute in ensuring that their opponents never got an 'easy' game," he added, with pride in his voice. 
The Gothia Cup was more than just a football tournament for these young Sailors. 
"Staying with my teammates and competing alongside them was really a happy experience for me," said 11-year-old Sho Tay-Takayama Xiangyu, whose recollections matched the observations of his coach Kevin. 
Said Kevin: "The boys watched over each other and made sure to remind each other to do essential tasks, like coordinating meals and navigation when we were out in the city – it was clear that they actively supported one another. 
"What really impressed me was how the players themselves actively encouraged one another to strictly follow the lights-out schedule so that the team would be able to get ample rest and perform better in matches."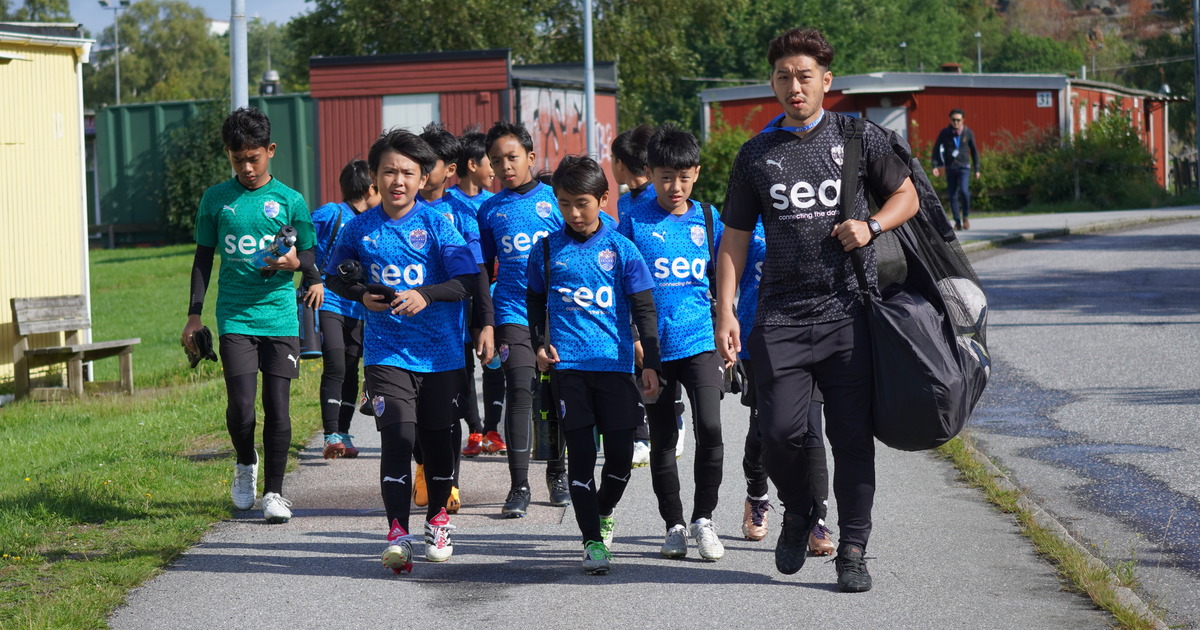 While the Gothia Cup provided a platform for the boys to grasp important football – and life – lessons, on-field memories remained top of mind. 
"Securing third place was something I didn't think we could achieve, because I was expecting to have to fight against strong teams with very big players," said Sho, who will step out with the team again when the PUMA Youth Champions League kicks off in September. 
"The entire tournament was thrilling. I enjoyed the excitement of playing in front of larger crowds. And I'm really proud of how, as a team, we fought for each other and managed to play to our style and even achieve results."
It was just a Centre of Excellence Under-21 (COE U21) League match, far from the big time bright lights of Saitama Stadium 2002 where he leapt into the spotlight with that performance – a 17-save showing to help the Singapore national team to that famous 0-0 draw with Asian giants Japan eight years ago. 
But it was wildly important to Izwan Mahbud. 
The COE U21 match on 10 August ended with the Lion City Sailors securing a 4-0 win over Balestier Khalsa's U21s. It was Izwan's first game in between the sticks in nine months. 
He put in an assured display, a clean sheet, while also chalking up an assist with his signature classy distribution to set up Anaqi Ismit for the game's opening goal. All in all, it was a good night for Izwan.
And it meant everything to the 33-year-old custodian.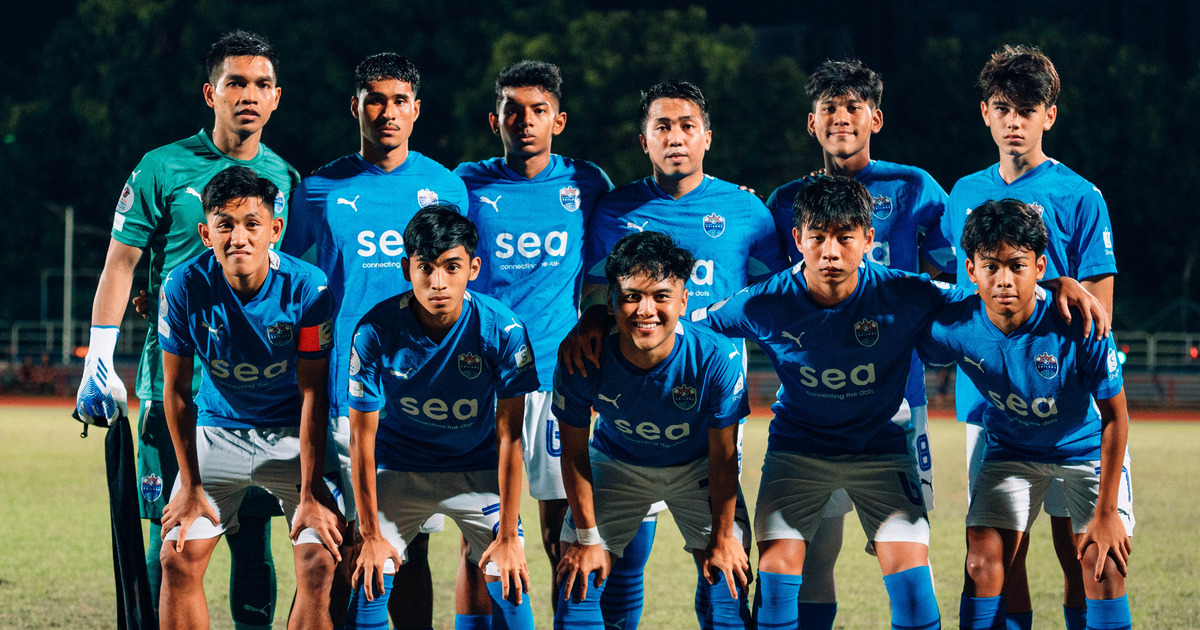 He suffered an anterior cruciate ligament (ACL) injury that was discovered in November 2022, with the recovery process ruling him out for the majority of 2023. Indeed, the Sailors have just one Singapore Premier League (SPL) game left to play before the curtain comes down on the season. 
And he had to overcome a psychological barrier as well. 
"If I'm completely honest, there was a bit of nervousness. The ground at Hougang Stadium was a bit hard and bumpy, so there were some things playing in my mind, like 'What if I landed wrongly?'," said a candid Izwan. 
"But after the first few minutes, I slowly got into the rhythm; I put my focus solely on helping the team instead of thinking about anything else. After the first save and the early assist, a relief swept over me and that helped me to calm down and play the game. 
"I was so happy to be back on the pitch playing the sport I love. It was like I was a kid just starting to play football, when you just go out there to enjoy, with no pressure," he added.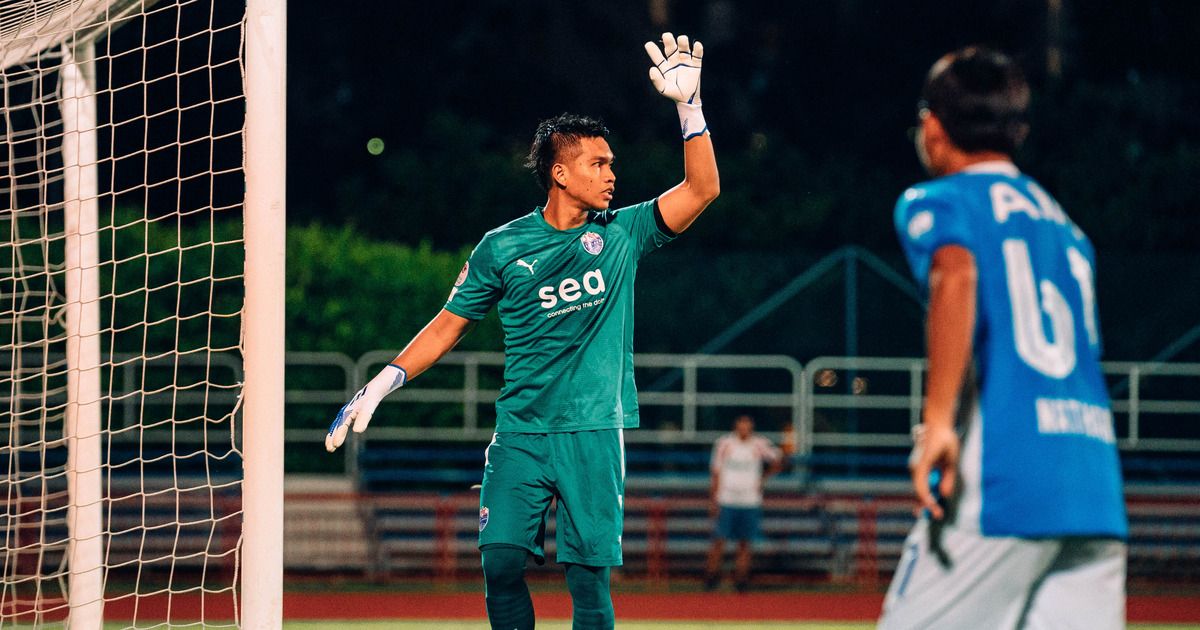 "It was awesome."
And understandably so. It was a long hard road back for Izwan after that injury that followed an innocuous incident. 
"During training, I just went for a punch and I landed awkwardly. That was when I felt something in my knee, but I didn't think much of it – I tried to walk it off and continued training," he shared. 
However, persistent pain thereafter meant he went for a magnetic resonance imaging (MRI) scan and it confirmed his worst fears: he had suffered the first ACL injury of his career and will be ruled out for at least six months. 
Coupled with a debut season with the Sailors that was not exactly smooth sailing, the injury was most definitely the last thing that he wanted.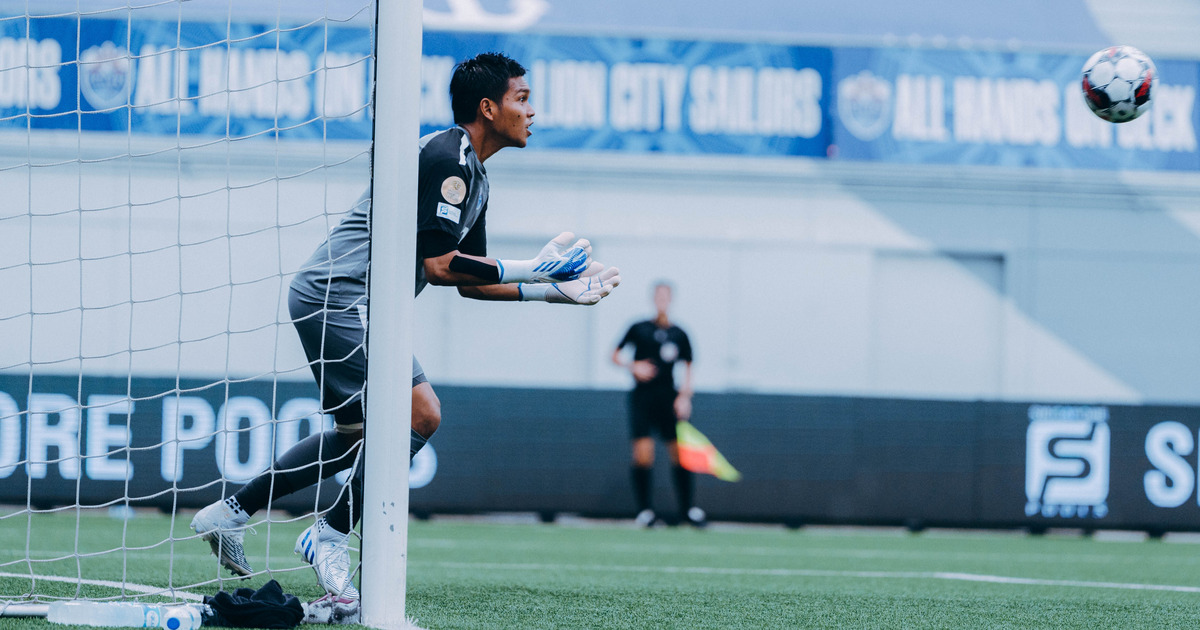 On the day that the Sailors went up against German giants Borussia Dortmund in a gala friendly at the Jalan Besar Stadium, Izwan went under the knife – with mixed emotions.  
"It was devastating when I found out it was an ACL; it felt like the whole world just collapsed on me – definitely one of the worst moments in my career. To be honest, last year wasn't my year at all, I didn't play that many games and I didn't do as well as I could have," he reflected. 
"I saw negative comments online and that's part and parcel of football. I just have to take it in, convert the negativity into fuel to work harder, because that's how you become a better football player.
"I was looking forward to a better 2023, but maybe God has other plans for me – maybe he wants me to sit down, be more humble, hit the reset button, and start all over again."
That is exactly what Izwan did.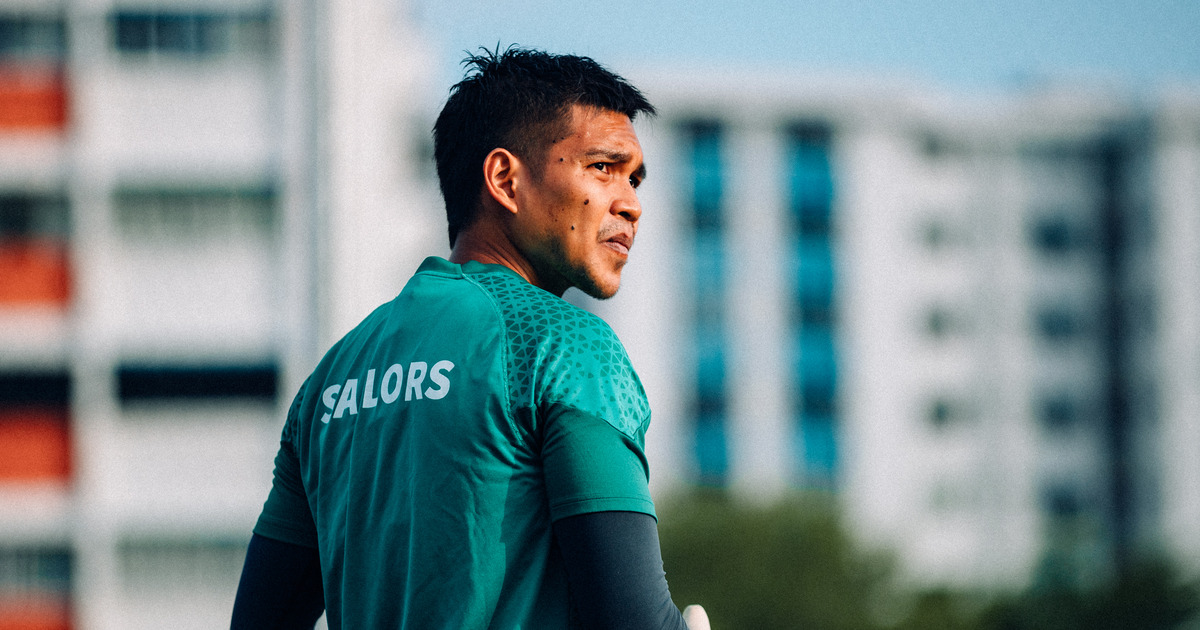 He braced himself for the long recovery process – from being on crutches in the first few weeks to focusing on the progressive rehabilitation program set out by the physios. 
He stayed positive and worked diligently in the gym to regain the strength in his quadriceps, despite the long and hard road. 
"I saw Hariss Harun who suffered two ACL injuries, and there were other friends who saw their careers ended after ACL issues. So, from the start, I was mentally prepared that it was going to be a long journey for me," he said. 
"The hardest part was probably midway through. After much rehab work, you feel like you're getting there, but you're still not medically cleared and have to follow various protocols. You want to push and you know you can do certain things already, but at the same time the physios advise you not to risk things. 
"I guess the worst bit was seeing your teammates out there enjoying themselves on the pitch, while I was often alone in the gym. You can't help but wonder: 'When can I join them?'. I know I belong out there and I want to kick a ball so badly, but I couldn't. It was so frustrating and I had to learn patience."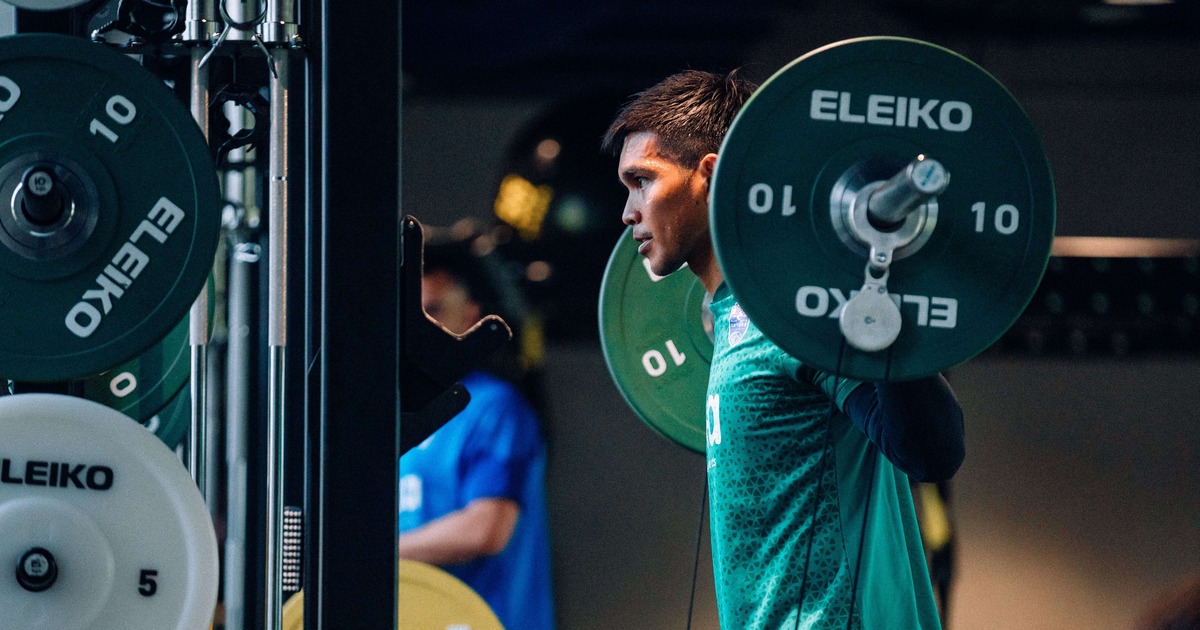 There was finally light at the end of the tunnel as Izwan got cleared for field training in late May – some six months after undergoing knee reconstruction – and he is gradually getting fitter. 
The experienced custodian was named on the bench against Tottenham Hotspur and the recent Hougang United game, and he is now feeling fully fit and ready to make up for lost time. 
With crucial matches in the Singapore Cup and the club's second foray into the Asian Football Confederation (AFC) Champions League coming up, Izwan is working his socks off to pull on the Sailors' shirt again. 
"Whether I play or not is up to the coaches, but I'm giving everything to show them that I'm ready for selection right now, and that I'll be worthy if given the chance," said a bullish Izwan. "The club is going all out to do well in the Cup and the Champions League, hopefully I can play a part in that." 
A Singapore international who won the AFF Championship in 2012, with 54 international caps under his belt, Izwan is certain he has a lot more to give.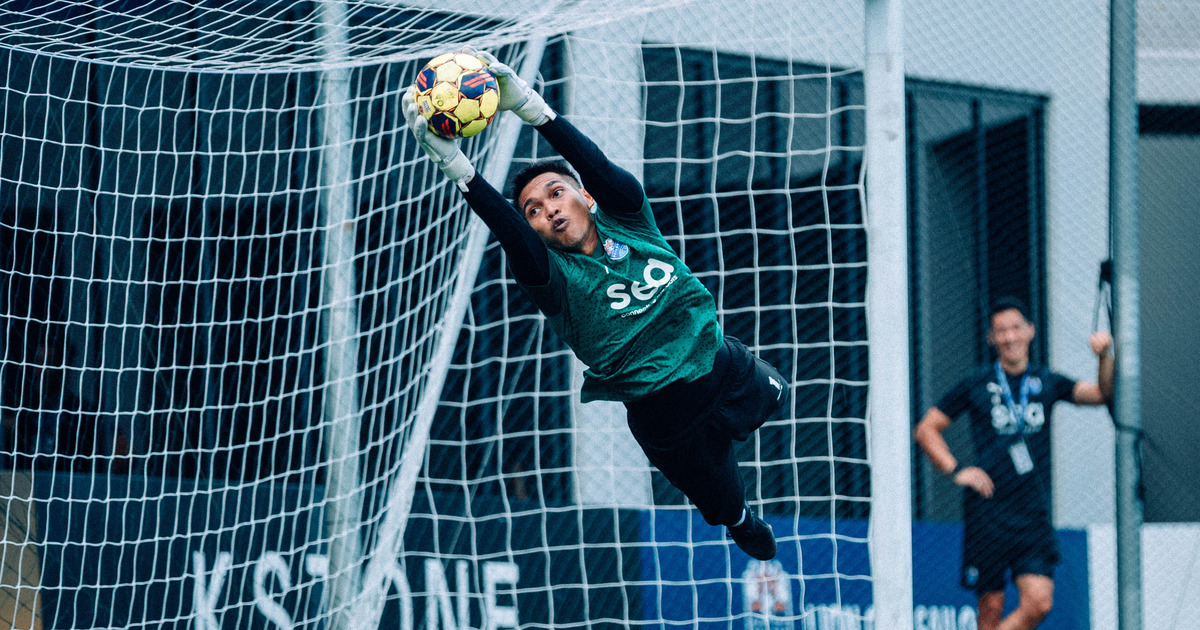 "I still have a lot to offer. I know my abilities and I want to get back to my old self. I would like to thank everyone who has helped me during the recovery process, especially our fans who continue to send me kind words of encouragement. 
"This is like a fresh start in my career and I want to take full advantage of this second chance. 
"I would also like to say – 'Gambatte (fellow ACL victim), Kodai Tanaka' – you've been very strong mentally and I hope we can play on the same pitch soon."
The Lion City Sailors Elite Under-15 side were in Porto, Portugal from 27 May to 11 June, when they tested themselves in six matches against top-tier opposition and passed with flying colours, achieving five wins against S.C. Salgueiros, S.C. Braga, F.C. Paços de Ferreira, S.C. Rio Tinto, Rio Ave and a draw against Guimaraes FC. 
But beyond the results that came off the back of good performances, the trip offered these young Sailors an invaluable opportunity to experience what is required of professional footballers on a training trip, while also immersing themselves in the rich cultural tapestry of Portugal.
The success of the trip came not just from a commitment to the cause when the team set foot in Europe, but perhaps more importantly from the solid preparation work that was put in long before the flight left the Changi Airport runway. 
Under the guidance of Head Coach Mustafa Al-Saffar (Musa), the young aspirants readied themselves for this 15-day excursion, engaging in matches against more experienced footballers in Singapore with the objective of improving resilience and fostering a stronger sense of unity within the team.
"Work in Singapore was very important for us – to prepare and also to gel our squad as a group – and so we played against older age-group teams from Tampines Rovers, Geylang International and others too," said Musa.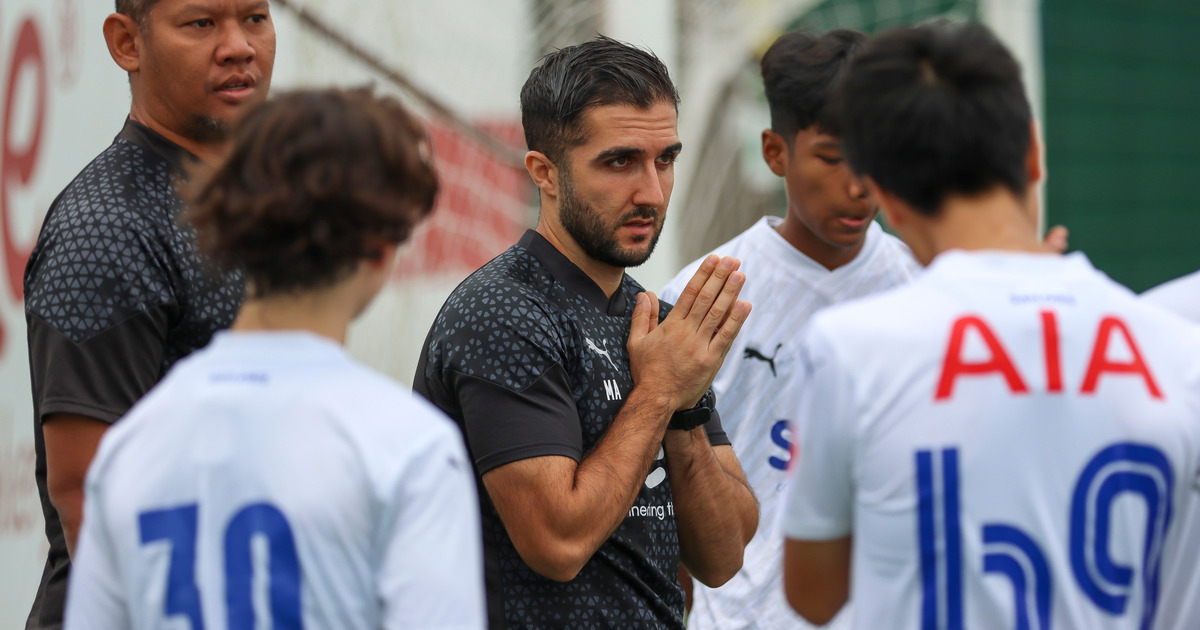 Musa asserts that one of the key takeaways from the trip was the young sailors' immersion into the crucible of training sessions to the intense focus on match preparations – all in the mould of requirements of professional footballers. The team's time in Porto revolved around matches, allowing them to experience firsthand the dedication required in the top tiers of the sport.
"The way that we treat the players when we go abroad is not to pamper them like we are on holiday. There is work to do in the morning, there's pre-activation, analysis sessions, and of course there's the build up to the game," he said. 
"So there's a whole experience that they go through and of course, all of this is happening in a place 1000 miles away from their homes in Singapore," said Musa.
"The biggest thing the boys can take away is the opportunity to get a taste of the lifestyle of a professional footballer."
The decision to pit the team against higher level opposition, beyond what they would typically encounter in Singapore, turned out to be the platform for several learning moments and experiences for the team.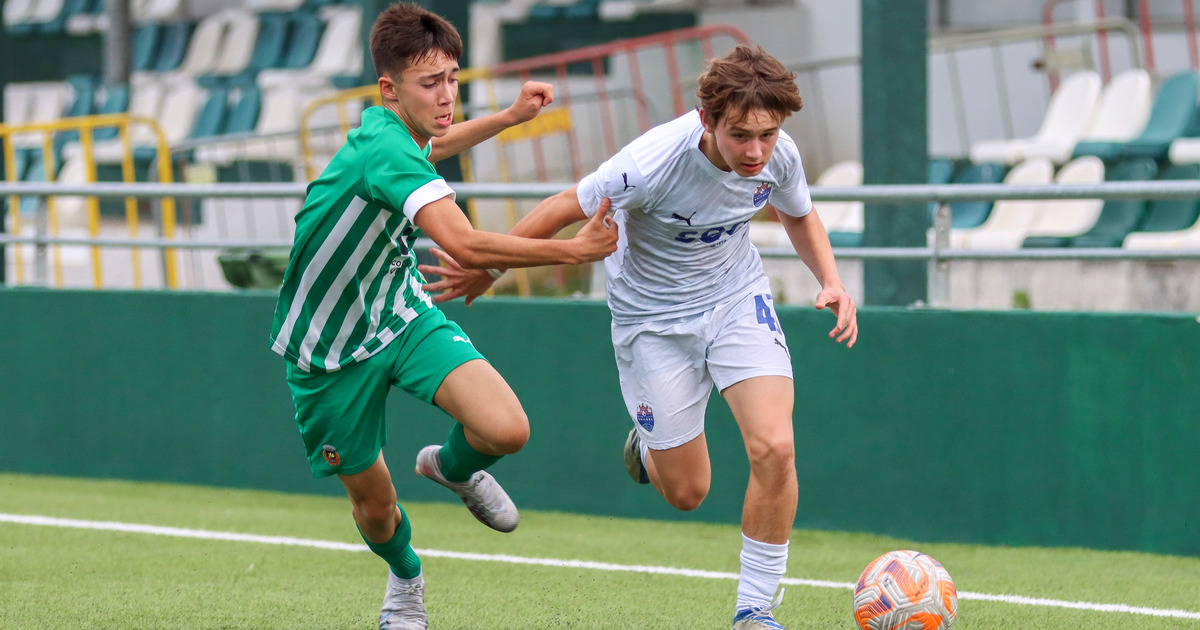 "In Singapore, you always play against more or less the same type of players with the same type of style. However, in Portugal, the opposition was very different, they had immense quality, and even if they are smaller than you, technically they are excellent with the ball.
"Our last game was against Guimaraes FC, they had a few smaller players who looked easy to play against. But, good luck trying to take the ball off one of those guys," recalled Musa, chuckling.
"The opponents were skillfully excellent and furthermore, there were bigger and stronger players who raised the level of physicality in the games we played in."
For 15-year-old Rae Peh, the trip sparked an expansion of his horizons, and not just on the football field.  
"I faced good opponents that play with high intensity and competitive games that really test our abilities as a team as individuals. I feel such trips help us develop as a player really well as we are challenged both physically and mentally and I was definitely excited to participate when I heard about the trip," said the central midfielder.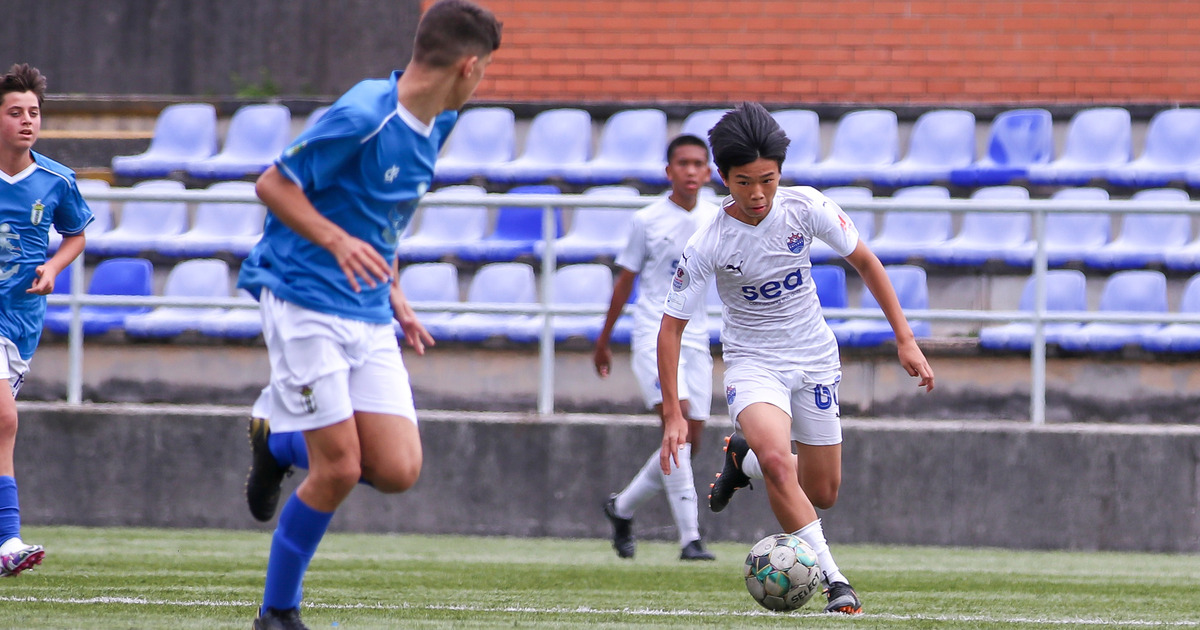 "I think some funny moments that helped us bond were the pranks on the players and coaches and also just overall joking around with teammates," said Rae. "I think we became more resilient over the course of the trip that provided an opportunity for us to really gel."
Beyond the football field, the young Sailors delved into the vibrant cultural landscape of Porto. City tours, visits to historical sites, and participation in cultural activities offered them a glimpse into Portugal's rich heritage.
"Whenever we had some free time during the day we would explore the surrounding area by going on things like tours, city tours, different boat trips and cultural activities. I am glad that the boys got to learn more about the country's culture through these activities," said Musa, who recalled an impromptu encounter on the streets of Porto as a highlight of these explorations. 
"Once we had a nice walk to the city and there were a few kids playing in the streets, and our boys asked if they could play together. We played with them trying to keep the ball up and we clapped and cheered for each other, and we joked around, trying to say some Portuguese words too," he reminisced.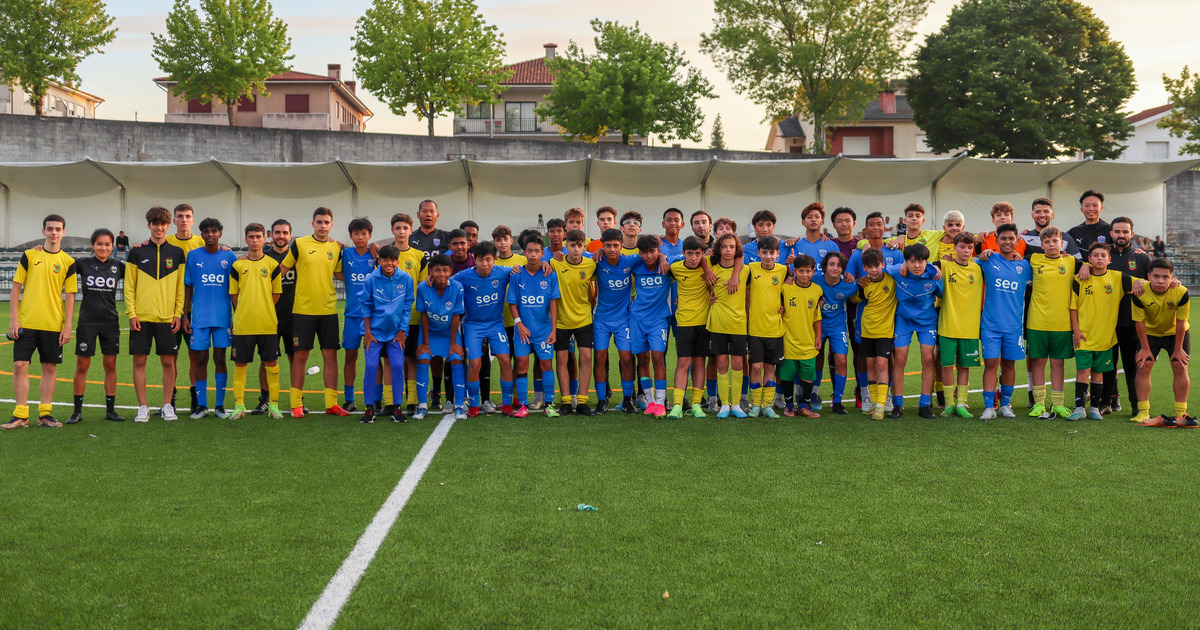 Moments like these were seared into the memory of Rae, who is already looking with anticipation to next overseas opportunity. 
"I think we did really well as a team and produced some good results: we managed to stay unbeaten and I feel that's a really positive thing. The opponents were definitely strong and they really challenged us to put up a good fight and I felt like we were able to compete with them," said Rae.
"I feel as a team we definitely enjoyed such an experience and we are looking forward to more of such trips."
He recalled seeing shoulders slump and heads drop, but it was understandable, the Lion City Sailors Elite Under-13 squad struggled against their Sparta Rotterdam counterparts and went down to a heavy defeat, leaving them disheartened and introspective. 
Sailors' Academy Head of Foundation Ashraf Ariffin believes that the gut-wrenching big defeat was one of the most important facets of the young Sailors' training trip to Rotterdam, Holland earlier this year from 27 May to 11 June.  
"The standard of the European trainees is above our players and our boys took some time to actually build themselves up to match their standards in a game. But even still, they couldn't maintain that standard throughout the game," he said. 
 "We lost to Sparta, but we stayed resilient, learnt from the match and came back stronger."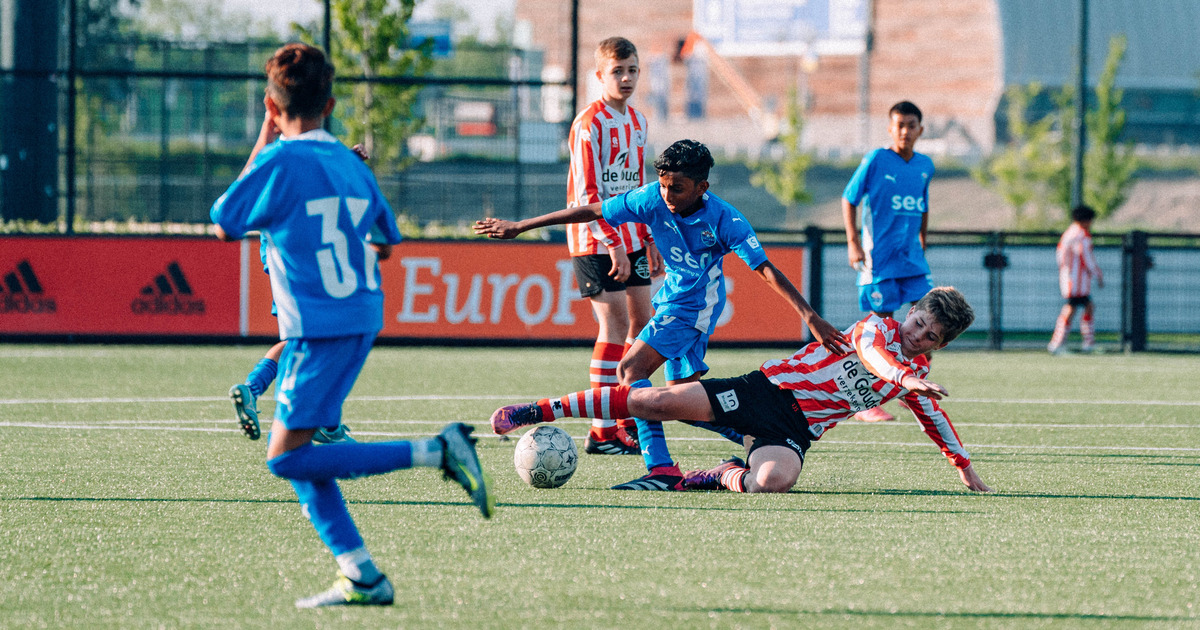 The reflection that followed the loss was the catalyst for the team's biggest achievement on the trip — an inspiring four-goal victory over the renowned PSV Eindhoven academy that was responsible for producing talents the likes of Memphis Depay, Steven Bergwijn and Liverpool's Cody Gakpo. 
"All the matches that we played were above standards in Asia, so for the squad to match up and do well, was above our expectations, and the boys did great to reflect and come back to beat PSV." 
This training stint in Rotterdam was made possible, thanks to the three-year partnership between the Sailors and Feyenoord Rotterdam that was established in February 2022. 
The experience saw them take on four challenging matches, securing three wins and lost just once. The Sailors team defeated K.M.S.K. Deinze and Excelsior, lost to Sparta Rotterdam before ending off with the win over PSV.
This trip was somewhat more significant because of a series of significant firsts. 
"Previously when we went to Europe, we would play opponents of one age group younger, and this is the first time we competed with opposition from the same age group, this was the key difference," said Ashraf.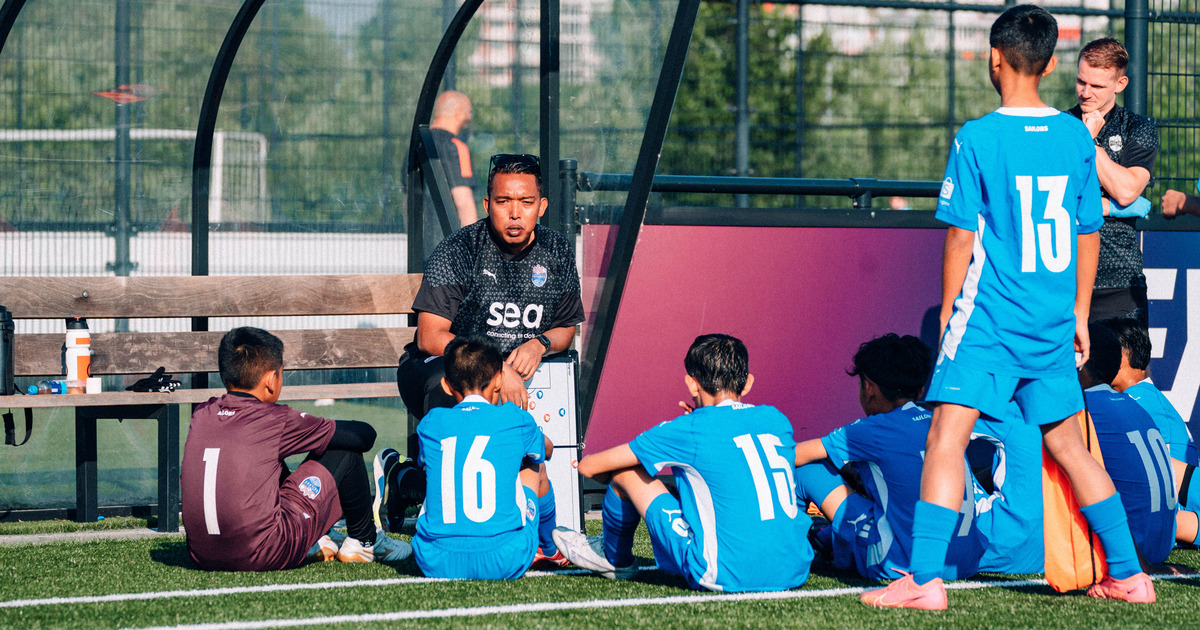 "It was a good experience, and the more we play against this kind of quality opposition, the more the boys will realise that if they want to be truly elite players, this is the level they need to be working towards, nothing lower."
Caden Nicholas Pereira, a left-back in the travelling squad, looked back fondly on his experience in Rotterdam.
"The trip has helped me improve in making quicker decisions on the pitch. And I think I've learned from playing against stronger and more physical players," he said.
Teammate Izzan Rifqi, who scored nine goals out of the four games, recalled the win over PSV very clearly. 
"Before the game, our coaches really motivated us and we felt like we desperately needed to win that match. And when we did win, we were all so excited in the locker room," said Izzan. 
"I will never forget that moment."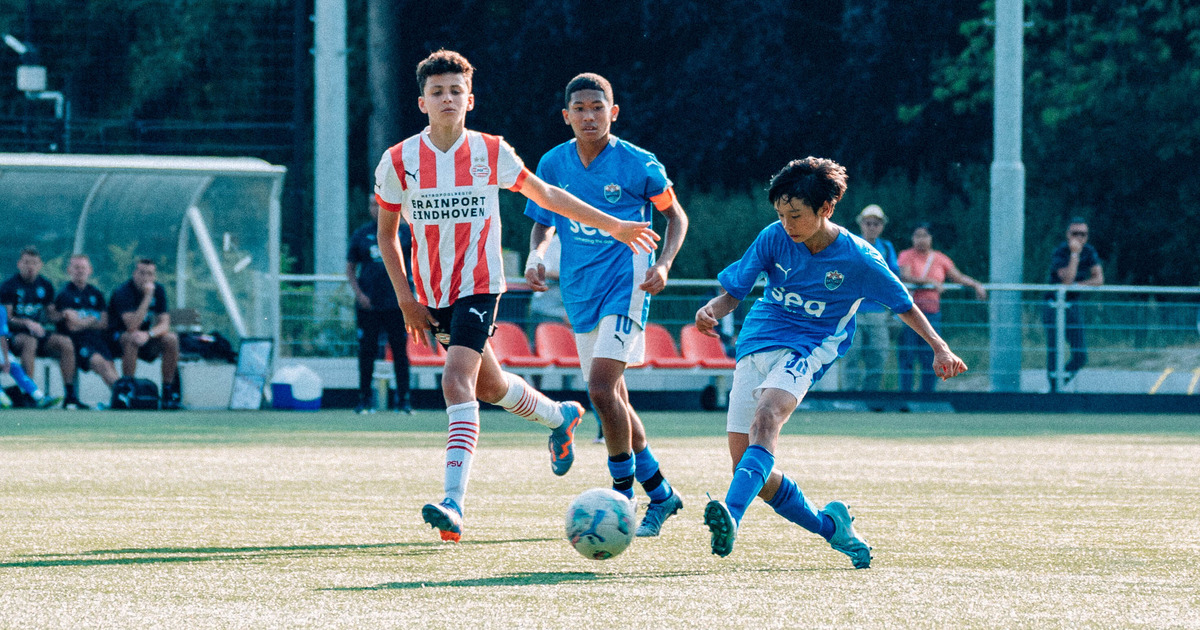 Despite encouraging performances all around, Ashraf remained grounded in his assessment. 
"Although we won some games, when we compare the players individually to European youth players of the same age, I think we are still quite far away. Our players learnt that we still need to work much harder because the standards are still quite far compared to their European counterparts," said Ashraf. 
"But if our boys play at this level on a weekly basis, I think it will make a huge difference in their development."
More than just about football development, the trip offered a platform for a different kind of growth in the young Sailors. 
"Learning to adapt to a different environment, managing their time effectively, and making decisions on their own, these young athletes flourished in being independent responsible professionals," said the 36-year-old Ashraf, who witnessed first-hand the growing maturity in his players.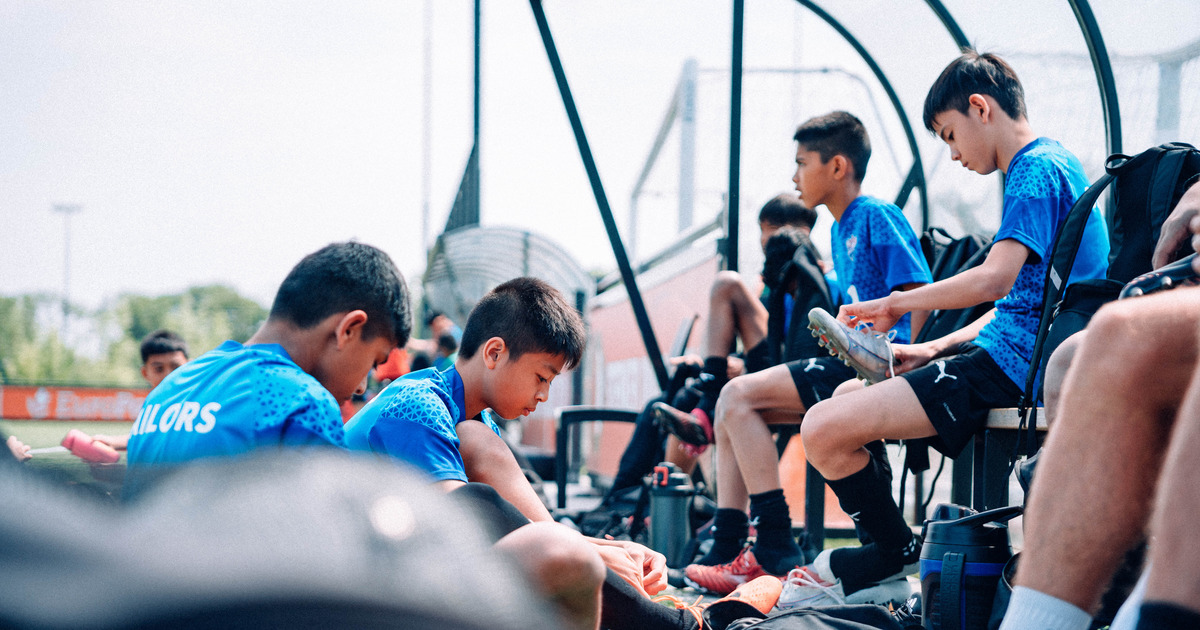 "They had to be more responsible because they were away from their parents and they learnt to carry themselves, and I must say it was nice to see that the boys were up to the task." 
Francesinha.  
That was the solitary word from the Portuguese lexicon that was uttered by Lion City Sailors' new signing Rui Pires during the entire recording of his First Interview with the club. 
This from a man who had on several occasions prior to sitting down in front of cameras at Mattar Road, warned that because his spoken English is not great, a switch to Portuguese may be necessary from time to time, perhaps especially with the more difficult questions.  
There was one English word that clearly came easy to Rui, and was peppered across his responses – win.  
Rui dropped the word "win" more than a dozen times across the interview – evidently a word that underlines his key objective in signing up as a Sailor. 
"No, of course it's not," rebutted the 25-year-old when quizzed about whether it is a step down from the top European leagues in France and Portugal where he used to play in. "This is the best team in Singapore and I can see this team trains to win every game.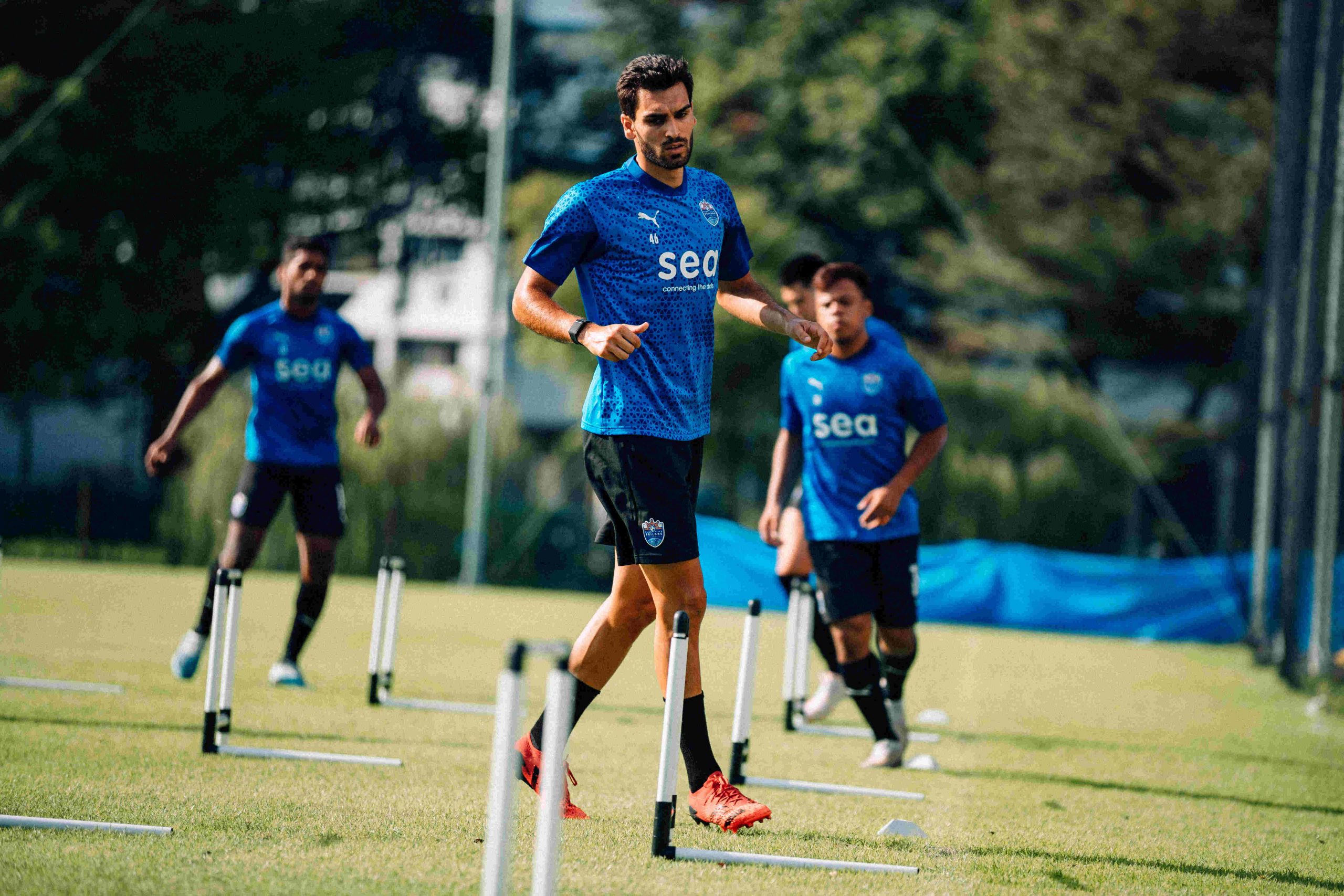 "In Europe, the teams I played in – a few of them are in the middle of the table. Over here, the expectations are very high and that's something I like. My mentality is the same – to win and keep doing the things to help us win titles," added Rui, who was signed with the aim of helping the Sailors become more competitive at Asia's top table when they commence their second Asian Football Confederation (AFC) Champions League (ACL) campaign this September.
"Of course, I know it'll be very difficult in the ACL, but I think we have the capability and the players to compete and win games," he said of his key assignment.
Rui comes with real pedigree, having progressed through the youth system of famed Portuguese side FC Porto and regularly captained their reserve side Porto B as well the Portuguese age-group teams till the Under-20 level. 
He skippered the Portugal side – filled with talents like Manchester United-linked goalkeeper Diogo Costa, current United star Diogo Dalot and AC Milan forward Rafael Leão – at the 2017 UEFA European Under-19 Championship, with the team finishing as runners-up. Rui's individual performances earned him a spot in the official Team of the Tournament. 
The midfielder also won the French second-tier Ligue 2 with Troyes in 2020/21 and played in the UEFA Europa Conference League qualifiers against Tottenham Hotspur in August 2021 with Portuguese top-flight side FC Paços de Ferreira. 
It was the audacious ambition of the Sailors project that piqued his interest and ultimately pulled him to Singapore. 
"I know of Singapore because the Formula One race here is very famous, and in fact, my wife and I were thinking of coming this way for a holiday, but now we're actually living here!" said Rui, chuckling.  
"When the club spoke to me and presented this project, I was really impressed, especially with the conditions here with a very established Academy – something like we see in Europe," said Rui who also trained on plenty of occasions with Porto's first team alongside the likes of Rúben Neves, Éder Militão and Pepe. 
"That's why I really want to be part of this club and I believe I can still continue to play at a very high level like before."
Describing himself as a deep-lying defensive midfielder who likes to help teammates "recover the ball faster and play the key passes to make the team go forward", Rui is a deep thinker on the pitch and an avid reader off it. 
"I like to read – a lot. My last book was Rich Dad Poor Dad. (By Robert T Kiyosaki). I also like the book of the Tesla guy, Elon Musk, and Shoe Dog: A Memoir by the Creator of Nike by Phil Knight. 
"I really like to read books about business, finance and investments so that I can have more knowledge," he revealed.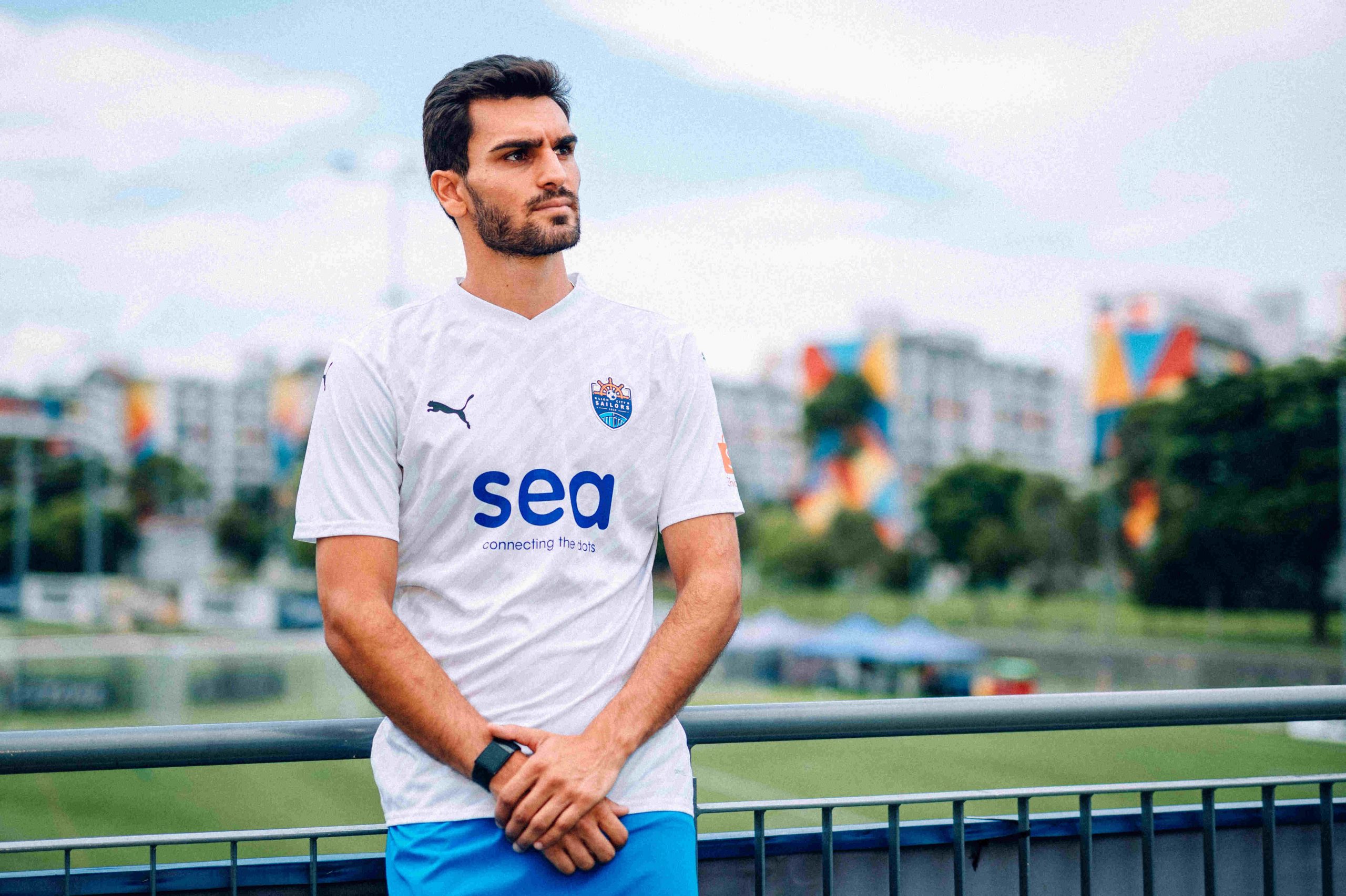 Rui is now acclimatising well and has already struck up a good chemistry with fellow foreign players in the team like Maxime Lestienne and Diego Lopes in training. 
"Since Day One, the club has helped me a lot and I was warmly welcomed by everyone. The Brazilian guys Diego and Pedro (Henrique) speak in Portuguese as well so it's much easier for me. I've also watched some matches and I'm really impressed by the quality of our team. 
"Weather-wise, it's nice because it's summertime all year. The only thing is that I have to bring a (foldable) umbrella every day because you never know when it might rain!"
Having chosen no 46, his first jersey number at Porto, Rui is targeting a long stay at the Sailors. 
"I really want to stay here for a few years. I believe I can win games here and I really want to help the club get to where we want to be."
For those who do not know, francesinha is a type of Portuguese sandwich made with layers of toasted bread and assorted hot meats – and it is Rui's favourite cheat meal. But perhaps the more important aspect of Rui Pires that Sailors' fans need to know is that he is here to win. 
And he can definitely tell you that in English. 
He sauntered into the Lion City Sailors Training Centre, bag slung over relaxed shoulders, and a gait that can only be described as a floaty swagger. Richairo Živković was clearly already at ease with his new surroundings – a somewhat breezy approach that could well be a sturdy launchpad for what has already been an eventful career. 
The 26-year-old has reached the dizzying heights of the English Premier League, the UEFA Champions League (UCL) and Europa League (UEL), but he is convinced that joining the Sailors is the right step for his career. 
"When my contract was expiring in Holland, I was thinking of going on a new adventure so I was really happy when the Sailors contacted me," said Richairo, who scored five goals in the 2022/23 season with Dutch side FC Emmen. 
"This is a project with a clear vision all the way from the Academy to the First Team, and that's one aspect that I really like, and feel that I can get behind – it was easy for me to come to a decision once I found out what the Sailors are about."
Wearing a languid smile throughout his first video interview with the Sailors, it quickly became clear that Richairo is at ease with his past. 
A simple Google search with the keywords "Richairo Živković wonderkid" tells the story of 17-year-old Richairo who was a transfer target for English giants Liverpool and Manchester City, but opted to sign for his dream boyhood club Ajax Amsterdam. 
He played in Ajax's 4-0 group stage win over APOEL in the 2014/15 UCL, coming on as a late substitute and was prolific for the club's Under-21s, but being unable to become a first-team regular led to him leaving from greener pastures in the summer of 2017. 
Since then, the former Dutch youth player had spells in Belgium, China and Serbia, as well as a loan stint at Sheffield United where he made five appearances in the English top tier – including a 26-minute substitute appearance at Old Trafford against Ole Gunnar Solskjær's Manchester United. 
But Richairo is not one to cry over spilt milk, not any more. 
"At the beginning, I felt a lot of pressure because of the expectations people had of me. Everything I did was in the media and everybody had an opinion – sometimes it went well for me, but sometimes it was also against me. I was very young and I probably didn't appreciate it as much when I was there (at Ajax)," he said. 
"I've learnt over the years not to care about what people say and to deal with the pressure better. And I don't have any regrets right now," said Richairo. 
Now acclimatising well in Singapore, Richairo has been getting up to speed by watching his new teammates. 
Choosing to don the number 34 jersey in tribute to former Ajax teammate Abdelhak Nouri – who suffered cardiac arrhythmia in 2017 and is still recovering – the 1.87m Richairo is looking to impart his experience and plunder goals in the blue and white of the Sailors.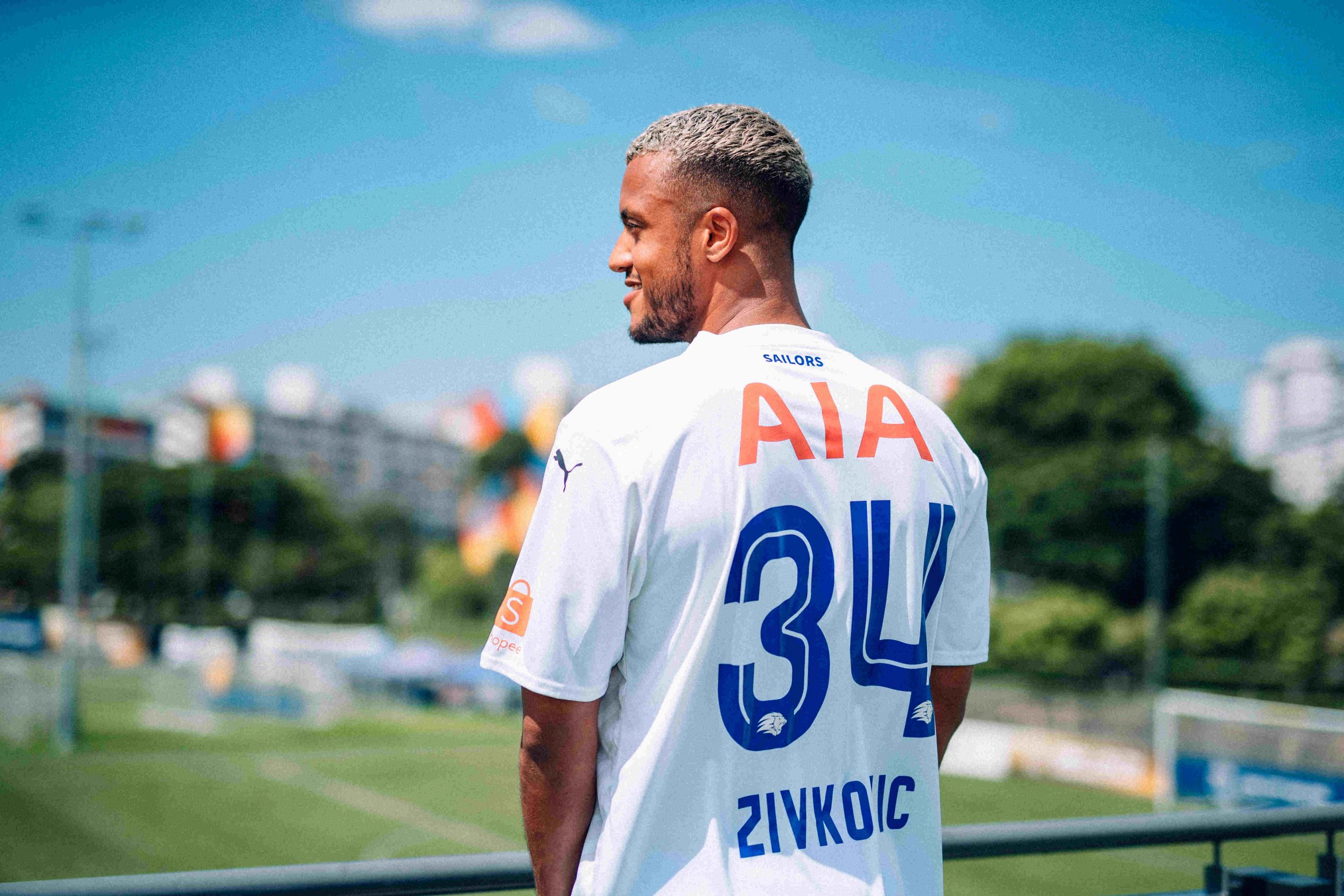 "Why am I coming here? Simple – to play football, to score goals," he answered with a sniff of nonchalance. "I want to bring my experience and help my teammates here. I've many ambitions here – I think we definitely have what it takes to win the league and we can do well in the AFC Champions League.
"Everything starts with full commitment. For myself, I have to make sure I adapt well to the team and the league to make sure I'm successful here." 
Looking at this rocket of a strike that Richairo scored just a month ago for FC Emmen in the Eredivisie play-offs, the ingredients for success seem to be well in place.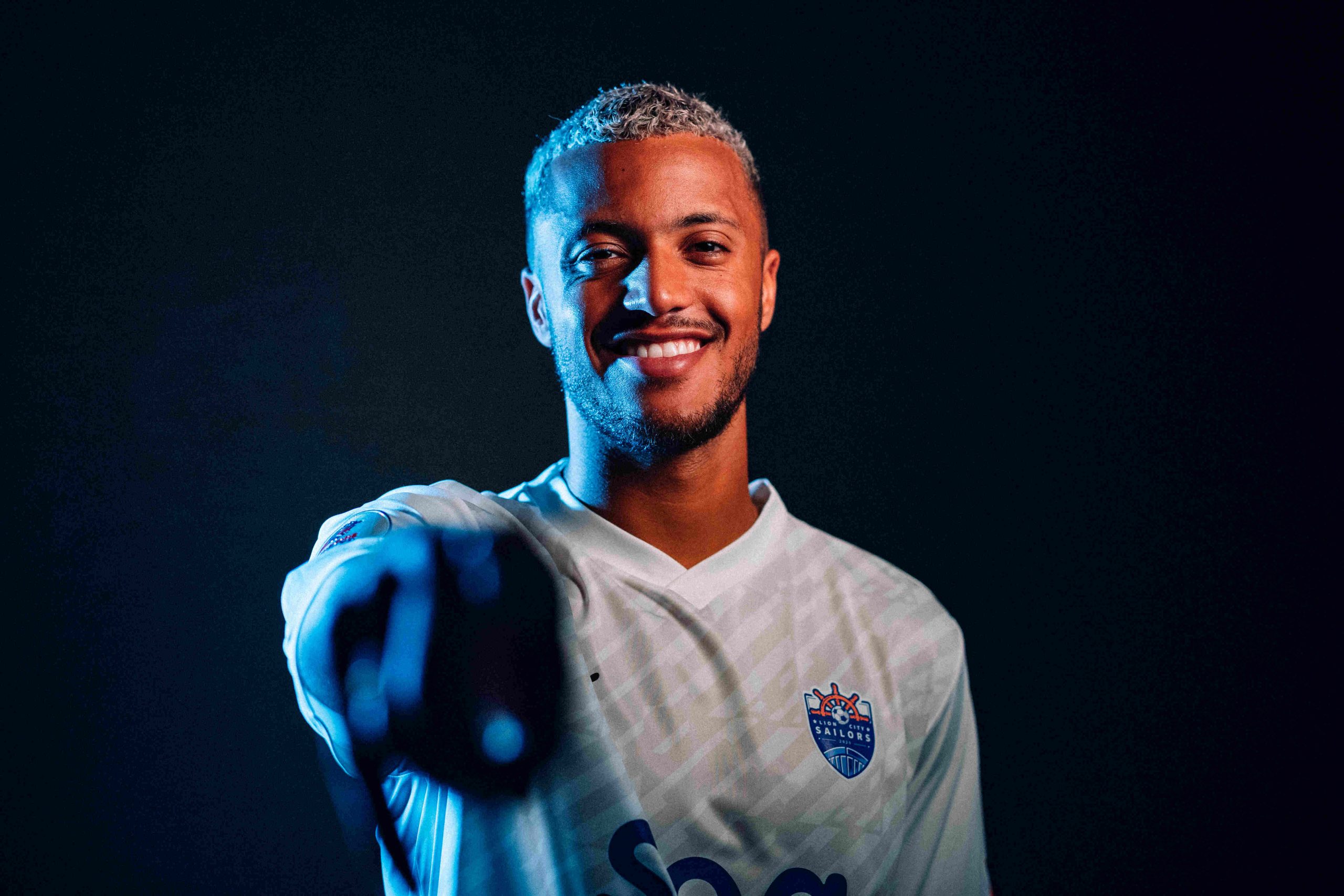 Richairo now begins life under Aleksandar Ranković, a man he faced in the Eredivisie in May this year when Ranko was still FC Utrecht assistant manager, and he, an FC Emmen forward. 
"Funny how football works, eh?" said Richairo.
Indeed it will be, if both of them now work in tandem – away from Europe – to deliver success in the Lion City.
He has played the entirety of his professional career in England, amassing over 400 games across the English second-tier Championship, and in the English League One across four clubs. He has played in front of sellout crowds at Sunderland's iconic Stadium of Light, emerged victorious twice at Wembley, and featured at the 2022 FIFA World Cup in Qatar. 
But Bailey Wright had no qualms travelling more than 10,000km away to carve out a new chapter of his career in Singapore with the Lion City Sailors – and not for a "holiday" either. 
The Australian centre-back, who has two goals in 29 caps for the Socceroos went a tad off tangent when asked about his targets with the Sailors, already looking beyond Singapore shores to Asian Football Confederation (AFC) club – and even international competitions. 
"I want to win the league here and help the club do well in the AFC Champions League (ACL), hopefully with many clean sheets along the way. But outside of club football, I still very much have big ambitions to keep playing for Australia," said Bailey, who last pulled on a Socceroos shirt earlier in March when he played the full 90 minutes in Australia's 2-1 defeat to Ecuador in an international friendly. 
"We've got the AFC Asian Cup next January to look forward to and opportunities for the national team do not come easy, so I want to make sure I'm in my best form to give myself the best chance to be selected for that. First and foremost, though, my focus is playing well for the Sailors and I know the rest will take care of itself."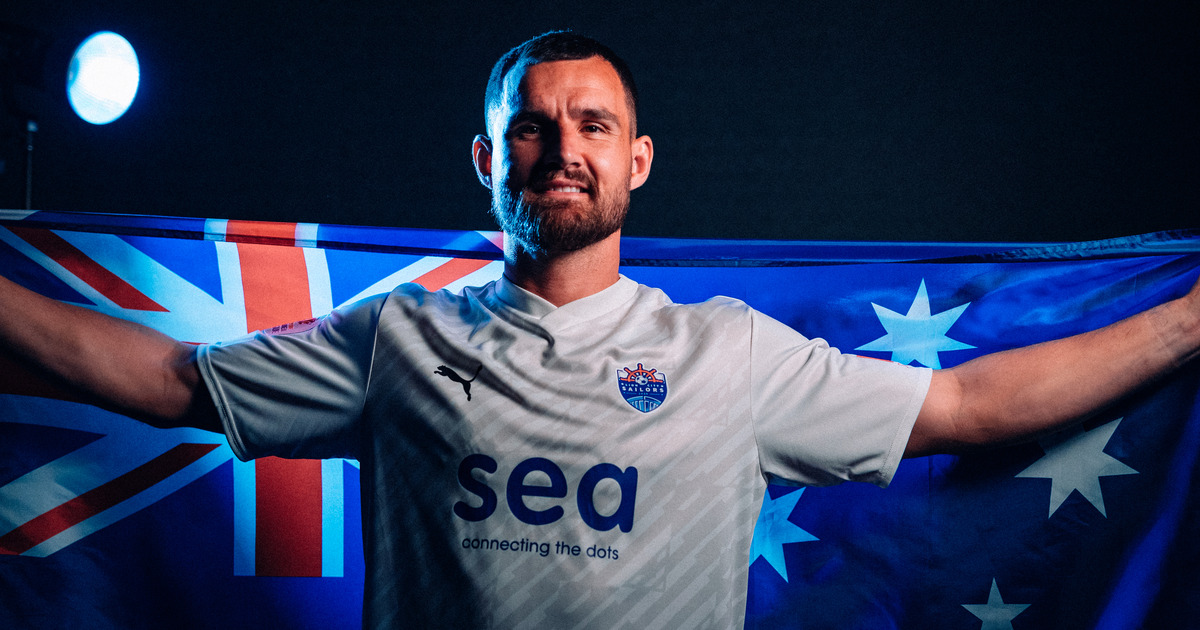 Bailey's ambition is crystal clear, and by his own admission, it was easy to make a decision once the Sailors came calling. 
Someone who embraces new and unique challenges, the prospect and excitement of being involved in the wildly ambitious Sailors project – one that is based off the state-of-the-art Training Centre at Mattar Road – is one that proved too enticing to turn down. 
"I've experienced some great occasions with big successes, but I'm always thinking: "what's my next challenge?" From the moment I had discussions with people at the club and saw the direction that the club wants to take, I developed a real sense of passion and pride in the big project that's building here," said the Melbourne-born 30-year-old. 
"I know the Singapore Premier League (SPL) is not the strongest in Asia yet, but this club wants to change things and create a team that everyone can be proud of. It's a long-term project and I quite like the challenge of being part of something big, something beyond just the first team and creating something exciting from the Academy upwards," he added. 
"I want to play my part in winning games for the club, but also improving football here as a whole." 
Bailey got proper emotional in his farewell interview with Sunderland and understandably so, it was not easy leaving a club where he spent three-and-a-half years – making 107 appearances, most of them as captain, as he helped the team to win their first trophy in 48 years in the 2020/21 Papa John's Trophy and earning promotion back into the second-tier in 2022. 
And he received a heartfelt farewell from club and supporters alike. 
He will feature heavily in Season Three of the famous fly-on-the-wall documentary, Sunderland 'Til I Die, which showcases the Black Cats' memorable 2021/22 promotion-winning campaign – with the release date still yet to be confirmed.
"When you've gone through those highs and lows, and created friendships and bonds with people throughout the club, it's always difficult leaving. My two baby girls (two-year-old Koa and nine-month-old Tia) were born in the Northeast of England, which makes it a special place forever for me – and it was nice to get the send-off that I had from there," said a pensive Bailey.
"I think we don't always like change, but change is sometimes the best thing we can have so that you can go through new experiences and have opportunities to start building new connections."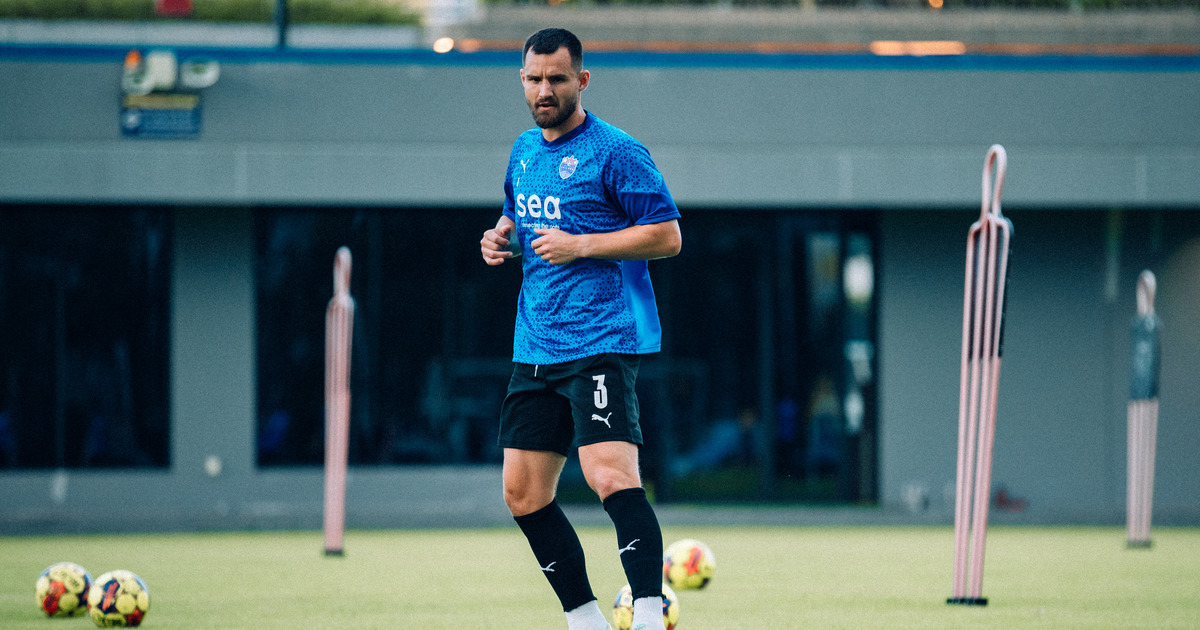 There is at least one clear reason why Bailey has been a fan favourite at virtually every club he has been at. At Preston North End, Bristol City and Sunderland, he was constantly involved in club charities and work in the community – something which he has won several awards for. 
"I think we've all been in that situation before when we're kids and we're looking up to the first-team players in our local team, it means a lot when they meet you and share their experience with you. If there's the opportunity to have a large impact on people just from being who you're, then I think we should do it," said Bailey, a four-time Professional Footballers' Association (PFA) Community Champion in 2015/2016, 2018/2019, 2020/2021 and most recently in 2021/2022.
"I've always enjoyed the community side of things, especially answering some crazy but honest questions from the kids, so I'll definitely get involved again in this at the Sailors."
While there is a soft side to him, Bailey's face changes when he crosses the white line: he is a fierce competitor who leads by example  with astute leadership qualities and leaves it all on the pitch with his full-blooded style – quite literally. 
With blood pouring from a gash on his head, he soldiered on to lead Sunderland to a playoff semi-final win over Sheffield Wednesday in 2022 – a win that proved pivotal in the Black Cats being promoted to the Championship – before receiving 10 stitches for his troubles. 
Sunderland utilised that image – now seared into the Wearside psyche – on Instagram for his farewell post.

View this post on Instagram
"Away from the pitch, I'm pretty chilled and easy-going, but I guess I'll become a little bit different when I get on it. There's the competitor in me and that's what you see on the football pitch. I like winning and having that fire in the belly every day when I train and play – that's how I am," said Bailey. 
The defender also suffered a concussion seconds into his first appearance at his Rotherham United loan stint in early February when he got struck by a stray elbow. 
He said of his heart-on-sleeves approach that is blended with a healthy dollop of what-doesn't-kill-me-makes-me-stronger: "I'm someone who naturally likes to lead – to be able to influence people around me and try to get the best of others. I like driving and pushing my teams forward."
Bailey's commitment to his approach again came to the fore when he spoke of his best memories in football. One might have suspected it was playing at the World Cup or securing promotion with Sunderland, but it was none of those. 
"There are great moments in my career, but the moments that kick you on the furthest are the biggest setbacks you have. There was a large spell when I was at Bristol City few years ago when I just couldn't stay fit. I couldn't quite figure out what's going on every time I tried to get fit, but it kind of just forced me to keep getting stronger mentally and physically. Those moments are the ones that push you on and make you more resilient in your character," he shared.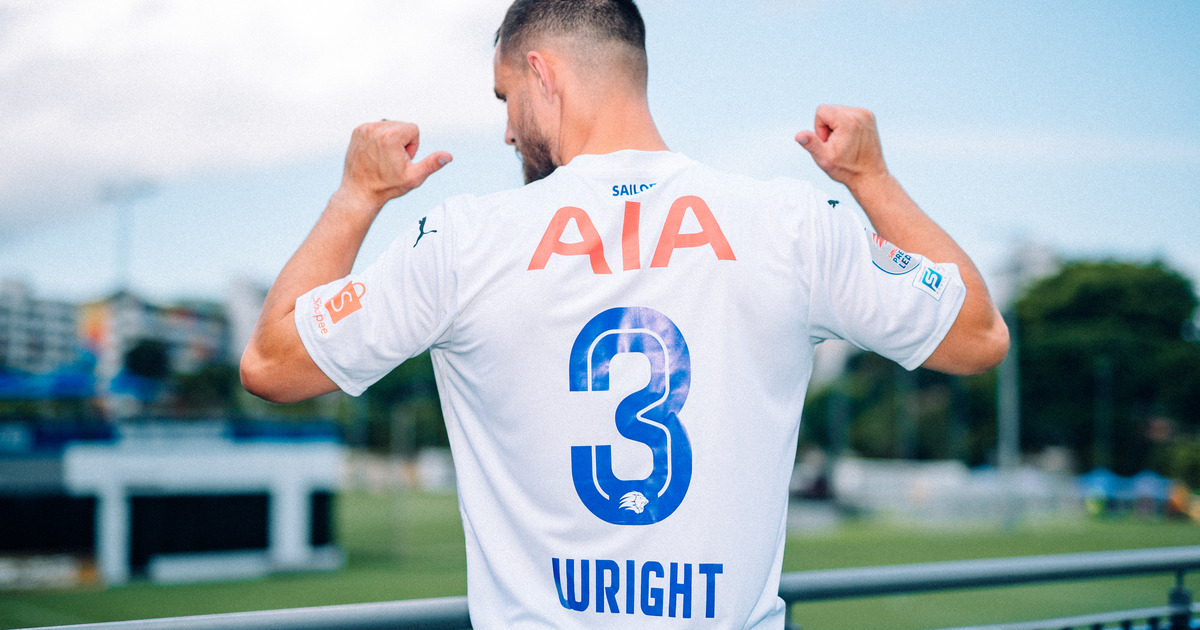 Bailey already has eyes beyond the game – he completed a Master's Degree in sports directorship from the University of East London last year – but for now, his focus is fully on settling into Singapore and propelling the Sailors to reclaiming the SPL crown. 
With his competitive spirit complementing the team's early good signs under new Head Coach Aleksandar Ranković, the Australian international firmly believes that the Sailors can reach lofty targets. 
"I've played in Europe my whole career so there's an adjustment period for me to get used to the football style and culture here, but everyone's at the club is going above and beyond to make me feel settled. And now that I've met everyone, it already feels like it's a home away from home," said Bailey. 
"Having trained with the boys a few times now, and watched a few of our matches, I have to say we have a great team with some really good technical footballers. With Coach Ranko's new philosophy and ideas, I think we're building a great platform and there's a lot to be excited about.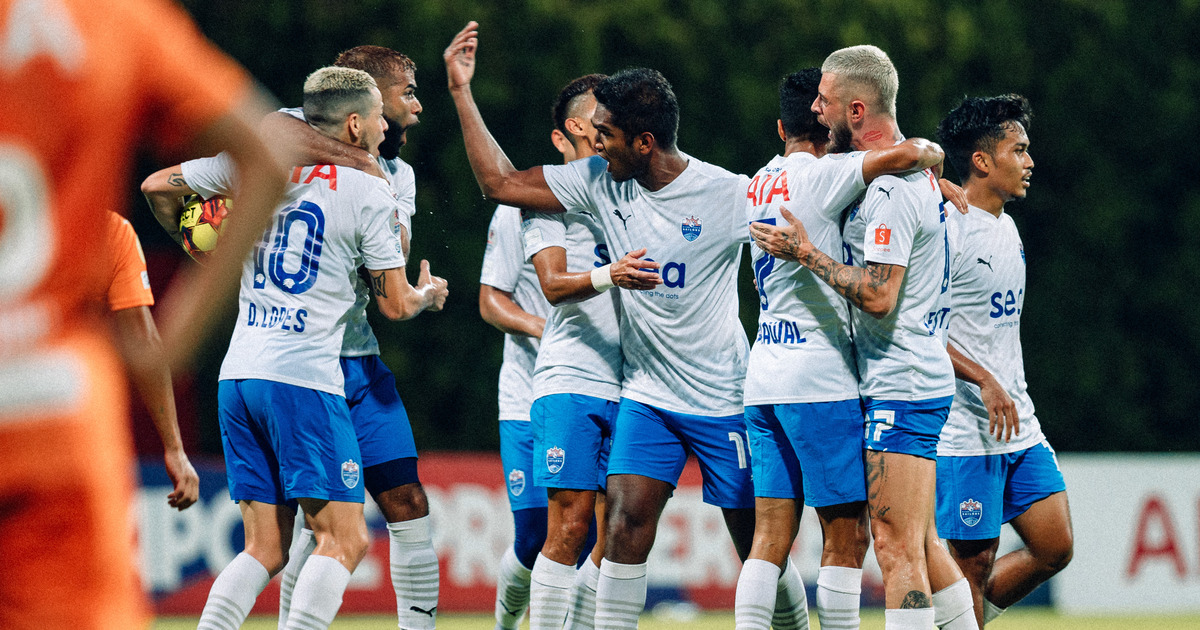 "I want to bring my experiences validated by my career and try to make an impact in and around my new teammates, but at the same time it's not just about me. There's a strong sense of belief within the group that we can win the league and we're out to win all our (seven) remaining matches to achieve the target set out by the club," said Bailey, in a rallying call to his new teammates.
"From the way we've gone about our business in the last few matches, I don't see anyone stopping us."
From the moment Aleksandar Ranković sat down in front of the cameras at the Lion City Sailors Training Centre, it became crystal clear this man is not here to mess about. 
He listened intently to the thinking behind the club's First Interview series, settled into his seat, and delivered firm answers at the first time of asking. Perhaps more importantly, he did not flinch in the face of tough questions. 
While this is his first foray into Southeast Asian football – he has spent his entire coaching career in Holland – he is already fully on board with the Sailors project. 
Known as Ranko to his colleagues, the 44-year-old is looking to make an impact that goes beyond just the first team. 
"I wouldn't be here if I didn't believe in this project, and it's not just the facilities we have here. More importantly it is the people in and around the club who are contributing in different roles and the way that things are organised here," he said.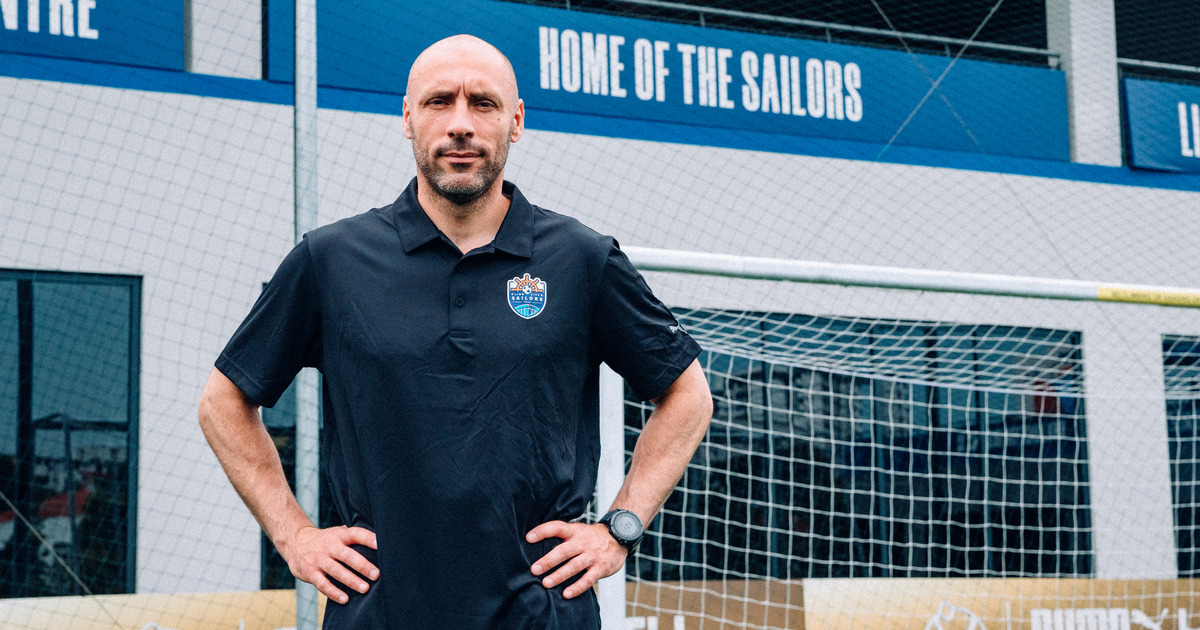 "It is really like a European organisation and I think there is a lot here at the Sailors for a lot of clubs in Holland to envy," said the 44-year-old Serb, who holds a UEFA Pro coaching license. 
"I'm really proud to be part of the Lion City Sailors; I think I'm going to enjoy working here because I have the same vision about the game as the people here – that is not just limited to things in the first team, but also in the Academy."
Having carved out a career in a country where Total Football originated, Ranko – who held coaching positions in Eredivisie first teams including Vitesse Arnhem, Sparta Rotterdam and FC Utrecht – looks set to implement a style of football to excite Sailors' fans. 
"Obviously my origin is Serbian, but I always say that I'm a Dutch coach since I spent most of my career – both as a player and as a coach – in Holland," said the former ADO Den Haag head coach. 
"What fans can expect to see from my team is one that plays very attacking and dominating football; creating a lot of chances while on the other hand, not giving our opponents a lot of space to hurt us."
Ranko already has a vision of how he wants the Sailors to play, but he is acutely aware of the critical balancing act between the short-term goal of getting results to stay in the Singapore Premier League (SPL) title race and the long-term objective of growing into a force to be reckoned with in the region. 
"To achieve success here, I have to make the players understand exactly how we want to play; it's not so much the system, but more of the principles of play. The system may change from game to game, but the principles are a constant and that's something I want us to always display on the pitch," said the Belgrade native, who worked under experienced Dutch trainer Henk Fraser at three different Eredivisie clubs. 
Ranko has big ambitions for his version of the Sailors, and while he is especially enthusiastic about the club's second foray into the Asian Football Confederation Champions League (ACL), Ranko understands the importance of the immediate goal – to reclaim the SPL title. 
"I know how the club did in the ACL last season and we have to build something to do even better this time around. Especially when we're playing at home, we have to be very hard to play against – even against the top teams in Asia. 
"But I'm not looking too far ahead now, the main priority is the SPL. There's still a gap between us and the top of the table and I'm coming in during the middle of the season, but we're going to fight for the title till the last day," he declared.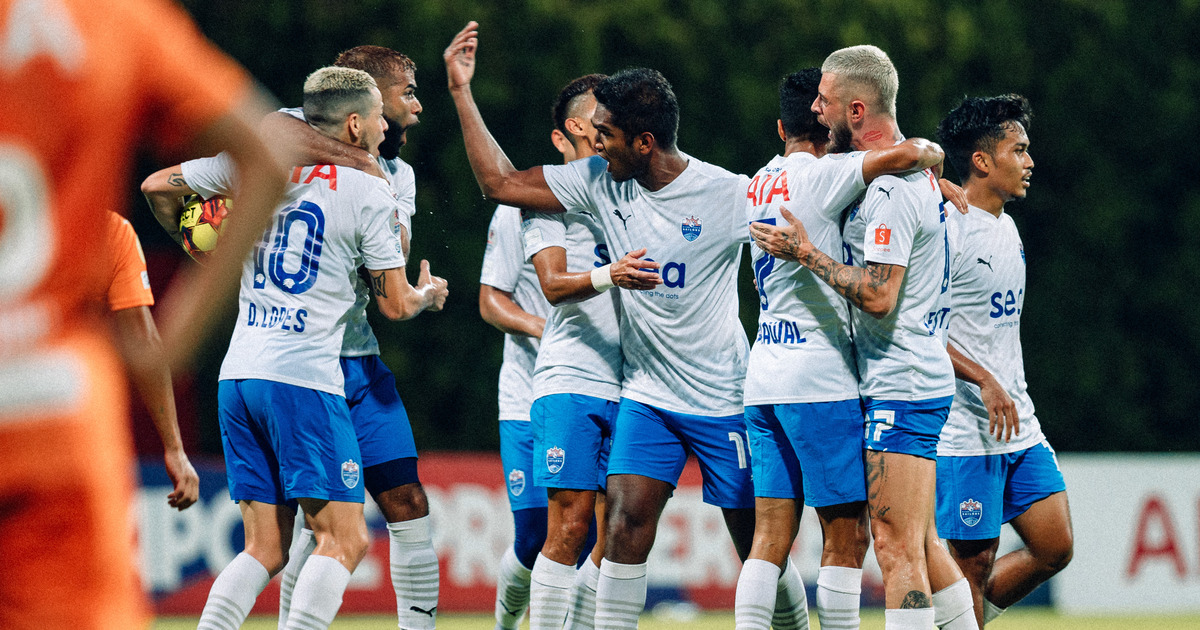 With a young and hungry squad that has soldiered on despite some teething problems, Ranko is firm in his belief that the club has all the tools to achieve success.  
"I've watched a few matches of the team and now that I've been here for a few days, I can see that we have a very good squad and a real positive energy around the team. There's no doubt about it – we have to challenge for the league title and play a significant role in the ACL," he said.
"We want to be the best and the only place to earn the tag of being the best is on the field. We've a great setup here to help us, so it's our job now to push the club towards achieving these objectives."