Author:
Lion City Sailors
A 1-0 away defeat to Bangkok United the last time out in the Asian Football Confederation Champions League (ACL) was not a pleasant one for everyone associated to the Lion City Sailors, but for Bailey Wright – it represents a fresh opportunity to hit the reset button and put himself in the reckoning for selection for what is still an exciting end to the season.
Marking his return from injury by coming on as a late substitute, the Socceroos centre-back played out the final 11 minutes of the match (including injury time) and looked sprightly. 
There will be four matches between now and 13 December, possibly including the club's first-ever Singapore Cup final appearance on the cards.
Bailey missed a large chunk of the ACL 2023/24 campaign due to a spate of injuries, but he is now raring to go to make up for lost time – starting from the first leg of the Singapore Cup semi-final tie away against Tampines Rovers at Our Tampines Hub on Sunday (3 December).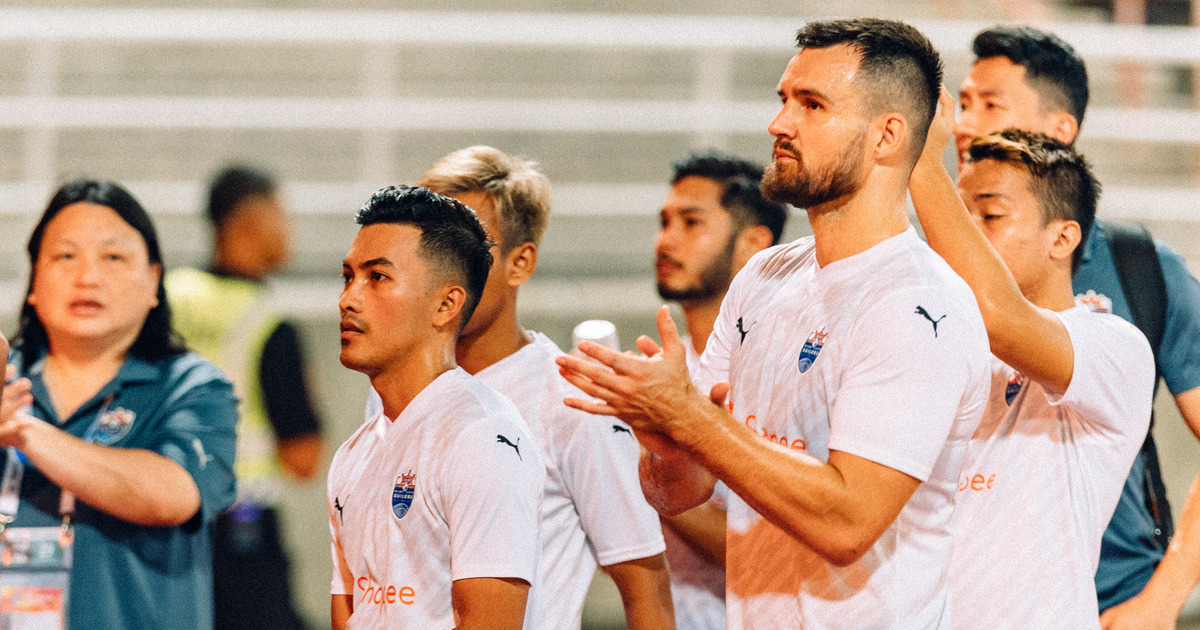 "When you come into any club, the way to establish yourself is on the football pitch and taking on the responsibility to produce great performances for the team. Injuries stopped me from doing that and there's this sense of guilt that I couldn't deliver more for the fans," said the 31-year-old, who has scored two goals in six Sailors appearances so far.
"I must thank everybody who has helped me get back to fitness. I'm now feeling really good and hopefully the injuries are now behind me. I'm looking forward to helping the team as much as I can in this final stretch and play every minute possible if I can."
After seeing their hopes of qualification for the ACL's Round of 16 extinguished on Wednesday (29 November) night, the Sailors now turn their attention to a tough two-legged tie against Tampines – the second-highest ranked local side behind the Sailors in the 2023 Singapore Premier League (SPL) season.  
Bailey urged his teammates to batten down the hatches for what is the Sailors' last chance for silverware in 2023.
"It's disappointing that we couldn't progress further in the ACL but we have to keep our heads up. There are still important games ahead of us, a lot of pride at stake, a lot more that can be achieved and a trophy to play for, so that's massive motivation for me and the team," said the Australian, who played in the last encounter with the Stags at OTH in August with the Sailors coming away with a handsome 5-2 victory in the SPL.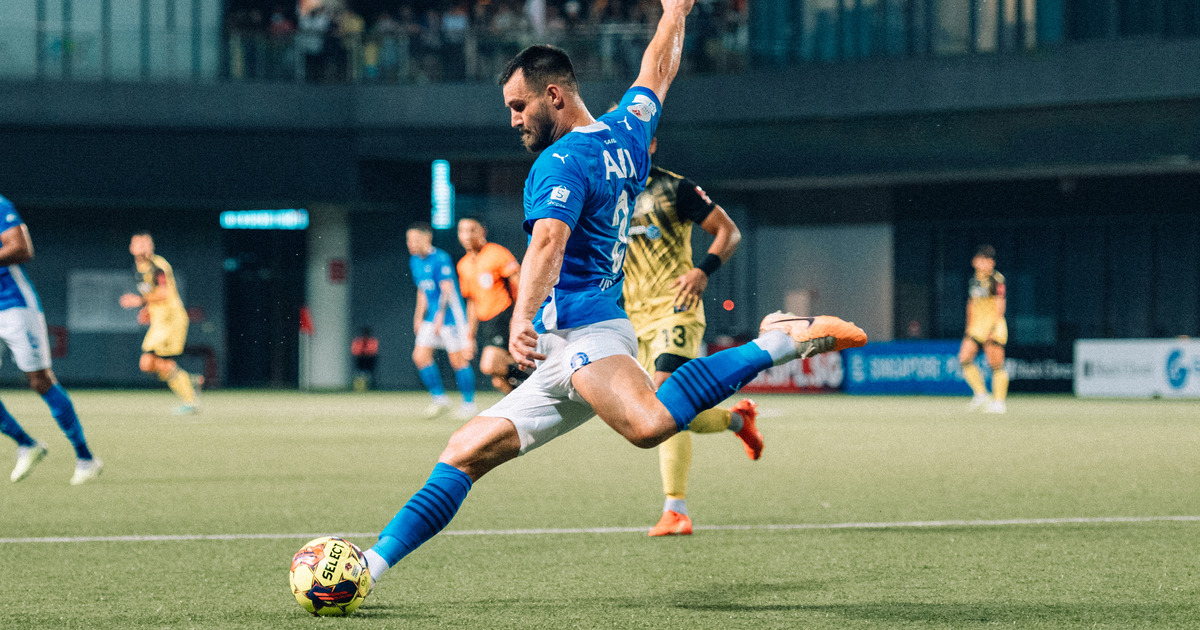 "Tampines are a good footballing side and they are in the semi-finals for a reason, but we're growing as a team and we're high in confidence right now. First and foremost, we have to work hard and fight for the badge so that we can get into the final."
Defender Christopher van Huizen sang from the same hymn book and has vowed to do everything to ensure the Sailors will play the final on the 9th.
"I couldn't really sleep after the Bangkok game. I felt we really stuck to our game plan and did everything we could, but sometimes football is decided by such fine margins. Whatever it is, it's in the past and we have to recover quickly for the Singapore Cup," said the 31-year-old.
"I joined the club this season to win trophies and that target has not changed. If everyone stays physically and mentally concentrated, and continues to give 100 percent, we can win the Cup. From now on, every game is a final and we don't want to let any other team get their hands on the cup so we have to shine."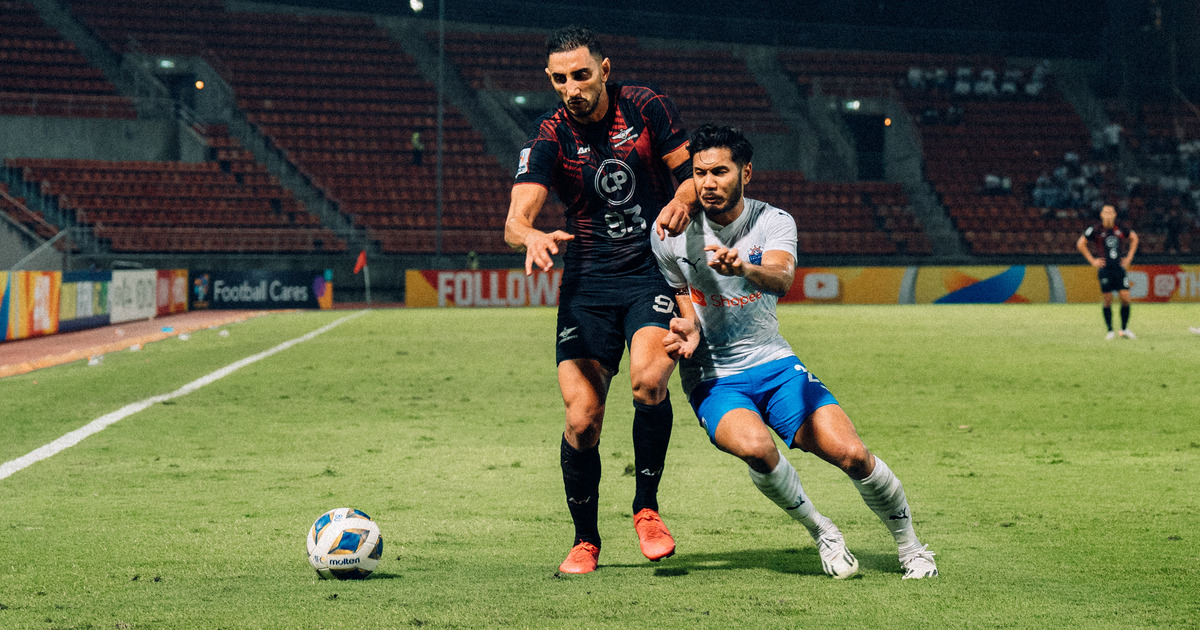 Backed by an ever-supportive Crew who brought the proper Sailors ruckus from local stadiums to arenas miles away in Hong Kong, Korea and Thailand over the past couple of months, the Sailors know they to repay the fans for their fervent and unwavering support across 2023.  
"I've been amazed by the support and I didn't expect that many people to come. Even in the second half when I was playing far away from the away end, I could hear their cheers and chants. I was feeling so down after the match, but they were all there cheering and encouraging us when we walked up to our bus," said Chris of the match against Bangkok United.  
"We're really blessed that we have such tremendous fans, who are there for us win, lose or draw, and we definitely owe them something."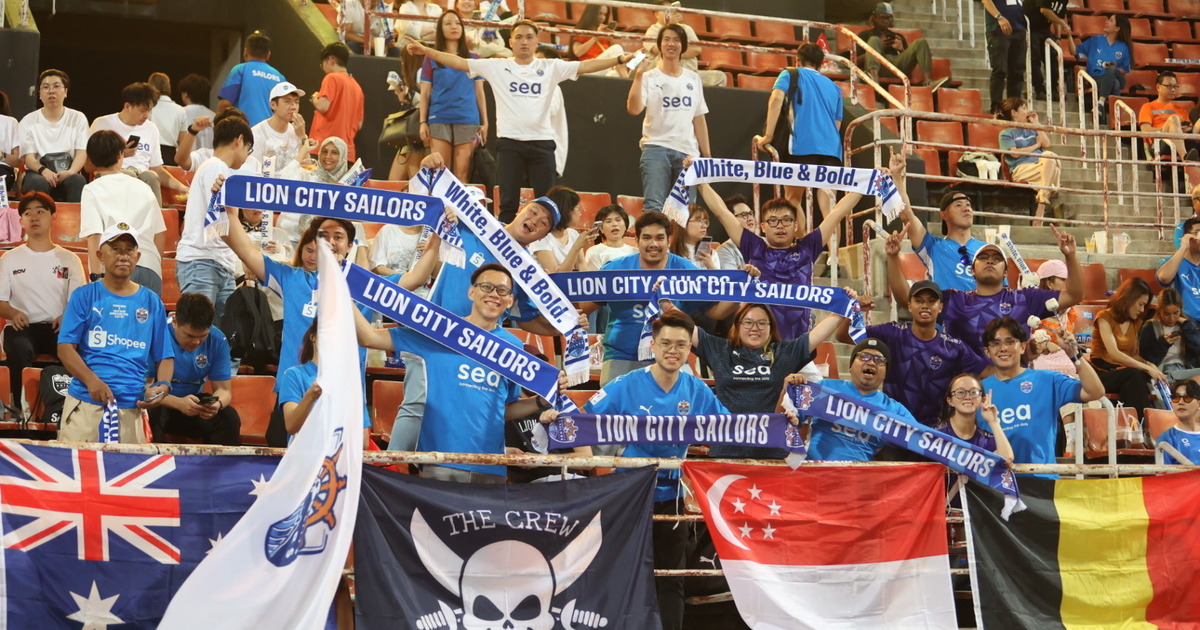 Bailey agreed, saying, "That's what you play football for, to feel the love from your supporters and we certainly felt their affection. You can see how much the team means to them and we want to show how massively appreciative we are of them as well – and that means delivering the Cup for them."
He sat there in silence, ice-pack pressed onto his head, eyes lost in the ripple of a blank gaze that bounced back upon itself.
Kodai Tanaka had already ripped off his armour and rinsed off the sweat of battle, but there in the bowels of Pathum Thani's Thammasat Stadium, wounds were still raw. That dull throbbing in his head – a result of a coming together of two opponents in the heat of competition – was not the source of the 23-year-old's pain, at least not the cause of the sting at the core of his being.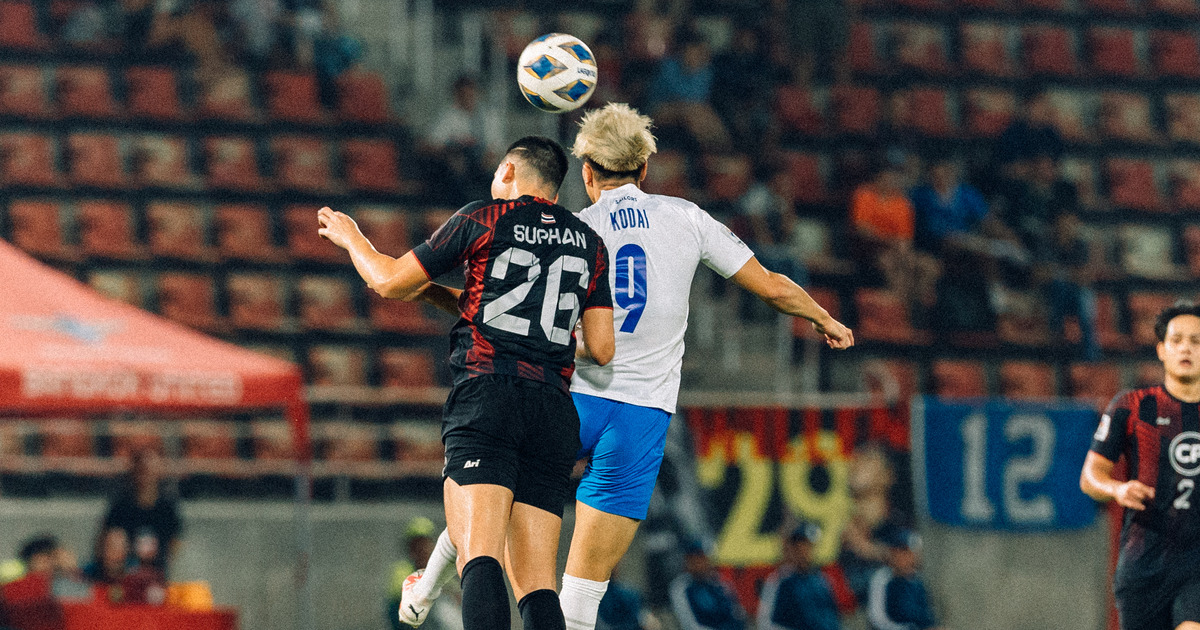 The Lion City Sailors fell to a 1-0 away loss to Bangkok United on Wednesday (29 November) in Group F of the 2023/24 Asian Football Federation Champions League (ACL) campaign. It was a defeat that snuffed out their dreams of becoming the first Singapore side to qualify for the last 16 of Asia's top tier club competition.
The difference between the teams was measured in small margins, and defeat was bitter – and stinging.
The long dark road
But just six months ago, Kodai would have given anything to look defeat in the eye – and take that dastardly devil's best punch square in the mouth.
At the time, Kodai was trudging along the long road to recovery from an anterior cruciate ligament (ACL) injury that threatened to deny the 2022 Singapore Premier League Player of the Year any chance of competing on Singapore football pitches in the year he reigned as their best player.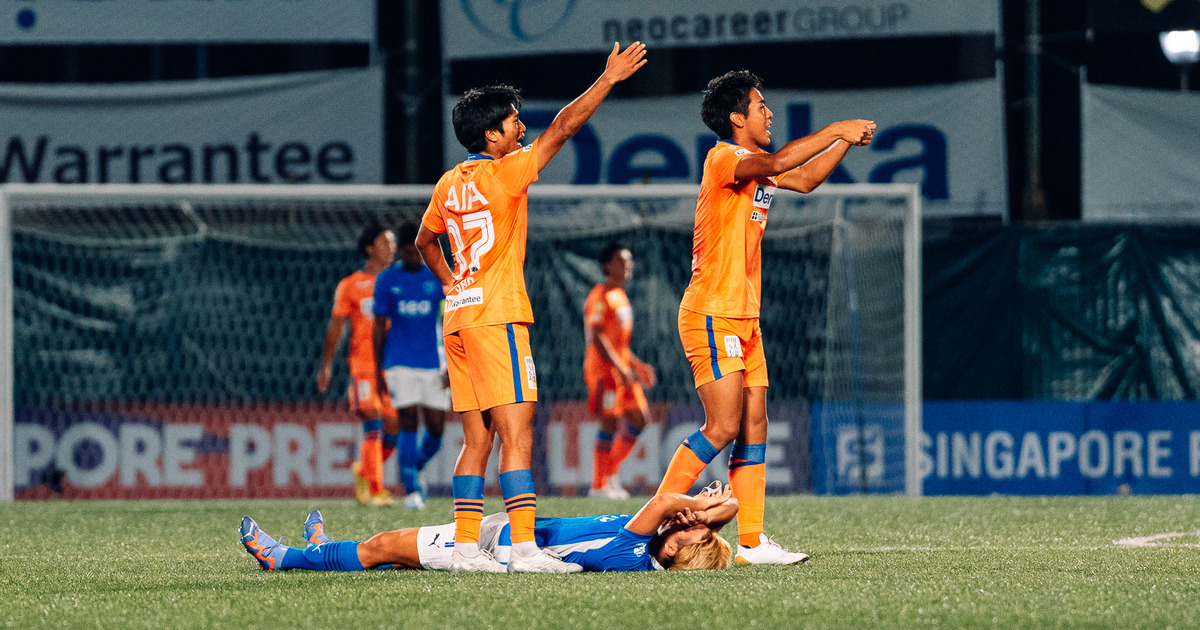 "When I was injured, I really felt like my mind was a complete blank – I couldn't think about anything.
And of course, I cried a lot – night after night," said Kodai. "There were many times when I felt like breaking down, and many times when I wanted to quit."
"I have now achieved my goal of playing in the Champions League, and I have so many people to thank for helping me get here, like the trainers around me, and of course my family and friends."
Light – and tears – at the end of the tunnel
Kodai made his ACL debut in the Sailors' famous 2-0 win over two-time ACL winners, Jeonbuk Hyundai Motors at the Jalan Besar Stadium, and he remembers every second of the experience, even the thoughts running through his head as he stood on the sidelines waiting to come on for Maxime Lestienne.
"It's true, I was crying at the time. I felt like I was finally able to stand here, after all that I had to go through to work my way back from the injury," he said.
"I could picture all kinds of people's faces, and when I remembered them, it was very emotional."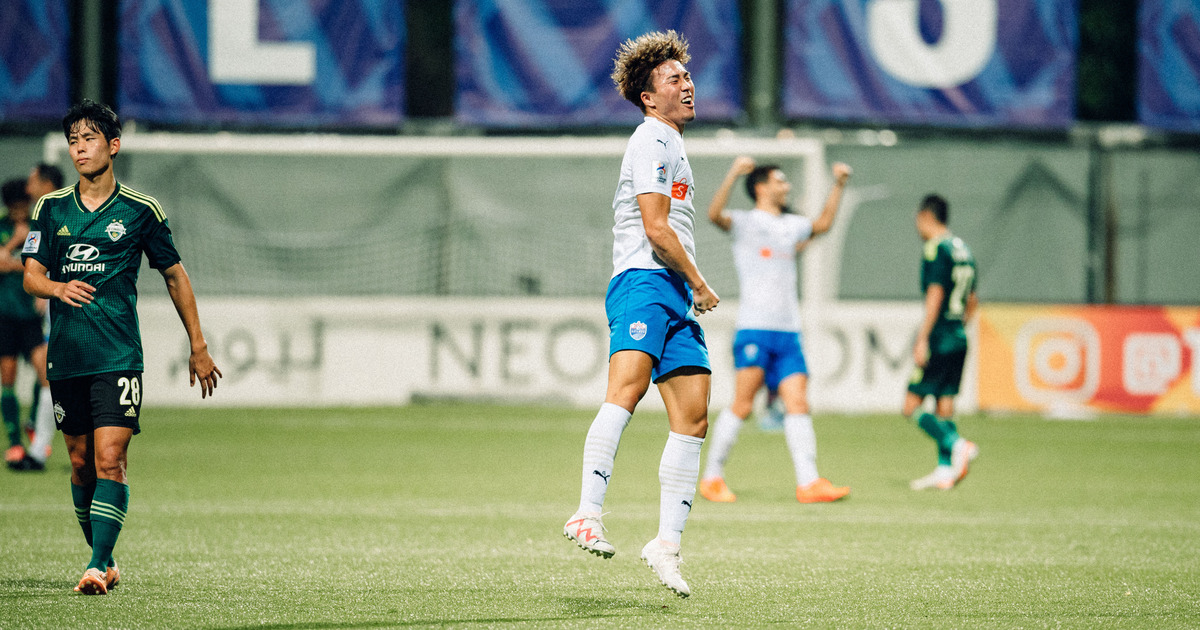 Tears would flow again – more freely so – after the final whistle.
Said a wistful Kodai: "I was trying not to cry, and I knew that if I shook Niels' hand, I would definitely cry. So I wanted to just briefly shake his hand and quickly move along, but he caught me."
Physiologist Niels van Sundert was an ever-present on Kodai's recovery journey, and the Japanese forward was effusive with his praise for the Dutchman – and not only for his professionalism on the rehabilitation front.
"He was always there for me when I was good and bad, even when things were difficult and I was feeling down, he would very firmly tell me that I had to do this," said Kodai. "Sometimes we even fought, and he would be angry with me.
"But he was always there for me, helping me in any way he could, sometimes that meant just being with me."
And all those memories came flooding back when Kodai embraced Niels at the touchlines of Jalan Besar.
View this post on Instagram
"It wasn't exactly what he said to me at the time. There were times in the past when he comforted me by hugging me when I was going through a really hard time, and I had flashbacks of that – I naturally started to cry," recalled Kodai, his voice quivering.
"I'm really grateful for all that he's done for me."
The path ahead
The thought of lining up alongside his teammates to face Asia's best in the ACL fuelled Kodai's drive to get off the treatment table and back onto the pitch.
The Sailors still have one match to play in Group F, against Kitchee SC at Jalan Besar on 13 December despite already out of contention to qualify for the Round of 16.
And while Kodai is still raring to go, looking for his first ACL goal, he has already derived so much from his long hard road to recovery.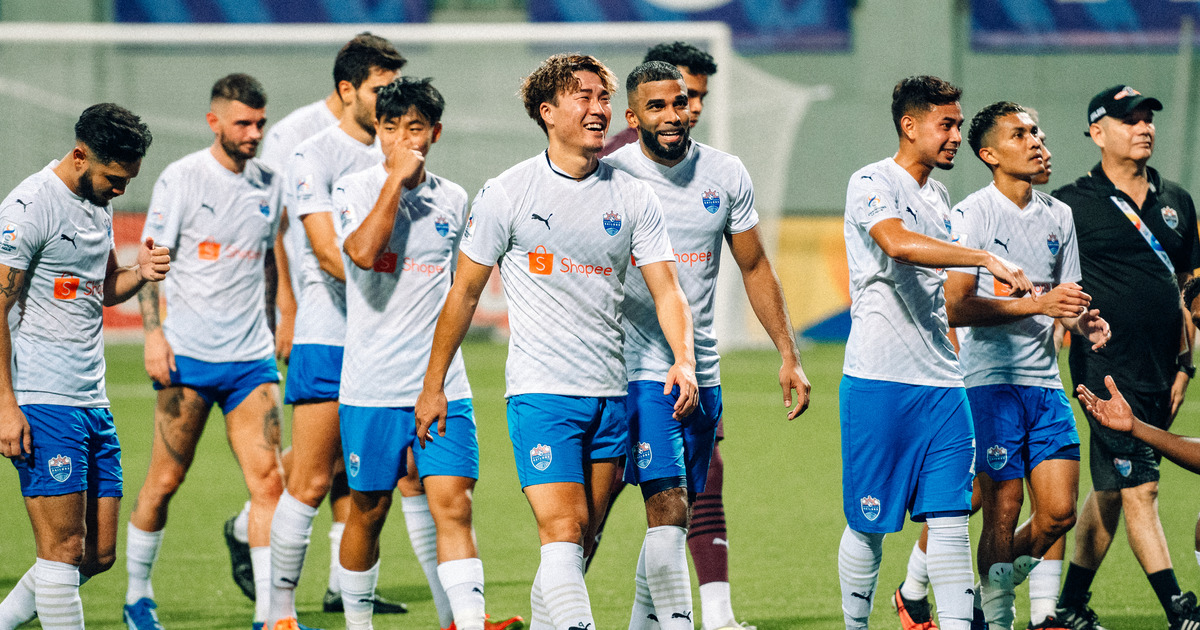 "When I returned to the pitch, I heard many fans and supporters calling my name "Kodai", and I felt really happy," he said, again recalling that Jeonbuk Jalan Besar night as a beaming smile flashed across his face.
"It felt fantastic to be back on the pitch as a professional footballer, and it made me want to work even harder in my career.
"I feel that I need to work harder to show my gratitude to the people who have helped me on my journey to recovery, and by showing that kind of attitude, I can give courage to people who have suffered the same injury or have been out of action for a long time."
For now, Kodai has turned his focus to finishing the season strongly.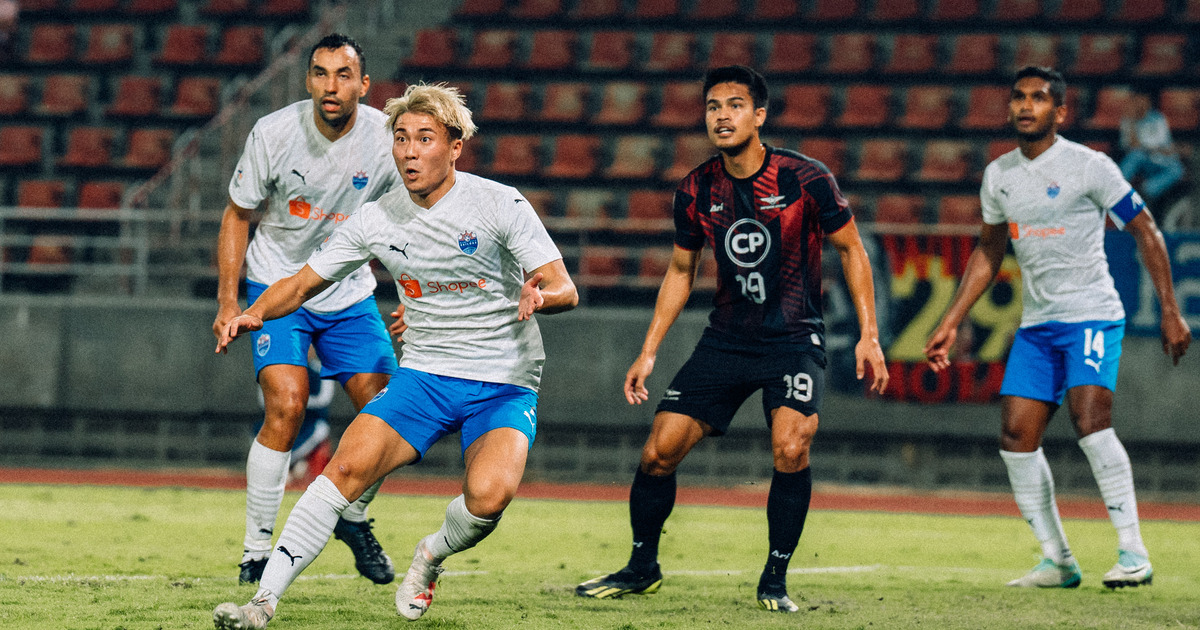 "I believe in my teammates, and of course the head coach and staff as well, and I know how hard everyone works, and I know how hard everyone works for the team, and that's why we've won as a team," said Kodai.
"I have unshakable confidence in the team, and that we will have a strong finish to 2023."
One crucial save. One vital goal. All within the span of three decisive minutes.
And just like that, the Lion City Sailors' 2023/24 Asian Football Confederation Champions League (ACL) campaign came to a crashing halt. 
Following Jeonbuk Hyundai Motors' 2-1 win over Kitchee FC earlier in the day (29 November), both Bangkok United and the Sailors knew exactly what they needed to achieve when they faced each other in front of the 2,093-strong crowd at the Thammasat Stadium.
For the former, a draw would be enough to book them a place in the next round, while a win would ensure they top Group F. The Sailors, on the other hand, had to avoid defeat to keep their hopes in the competition alive.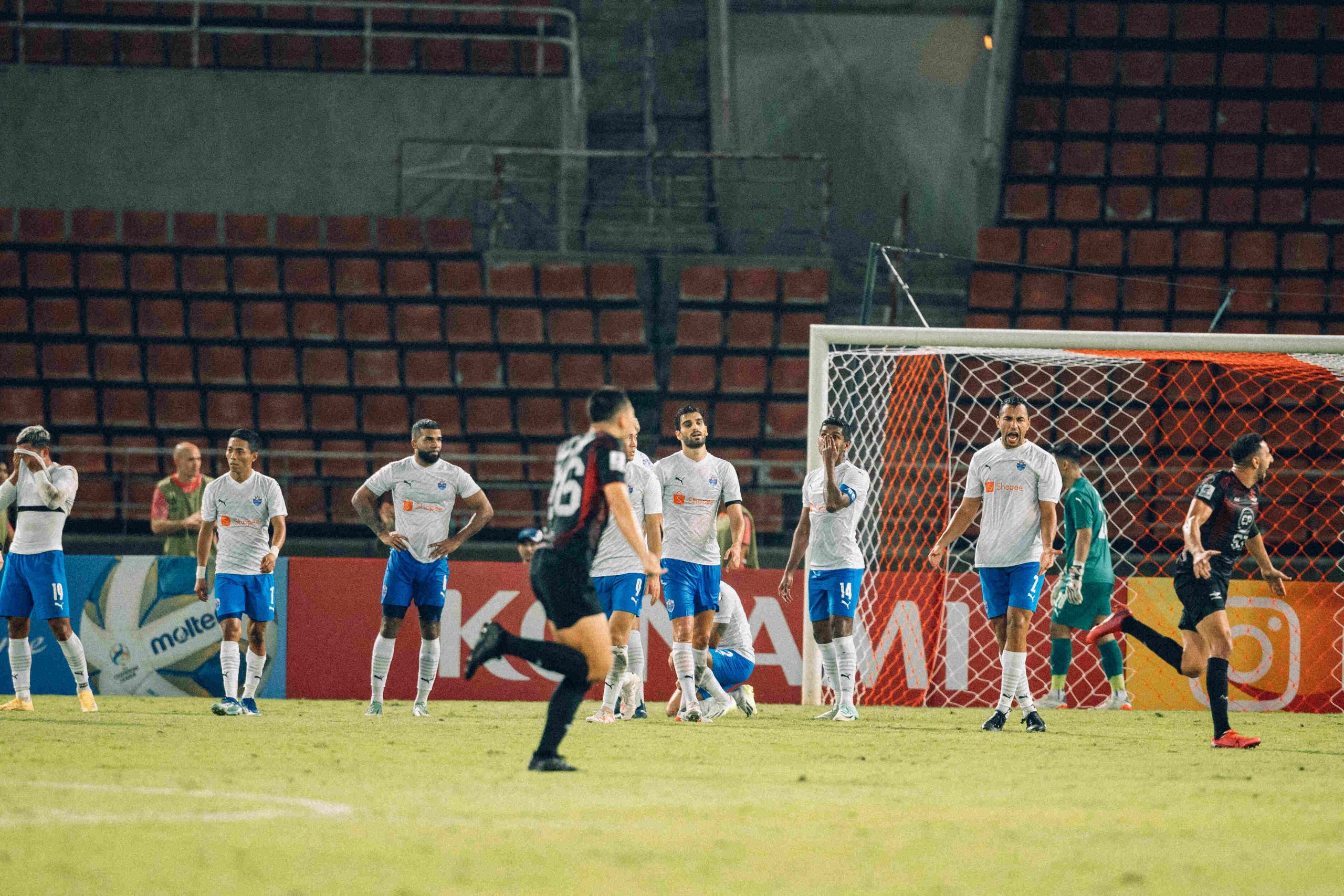 Nonetheless, Sailors Head Coach Aleksandar Ranković insisted he was proud of his players for the effort they put in on the night.
"It's a difficult result of course, but I see the way my team played and I'm very proud of them," said Ranko. "They give their all, and at the end of the game some of them were so tired they couldn't walk anymore.
"I think our game plan worked perfectly. We made it very difficult for the home team, we didn't allow them any clear-cut chances, and it hurts that they scored from a free-kick."
Though the Thai outfit needed only a point to advance from the group stage, it was clear from the first whistle that they were intent on getting all three points, as they pinned the Sailors in their own half in the early stages of the game.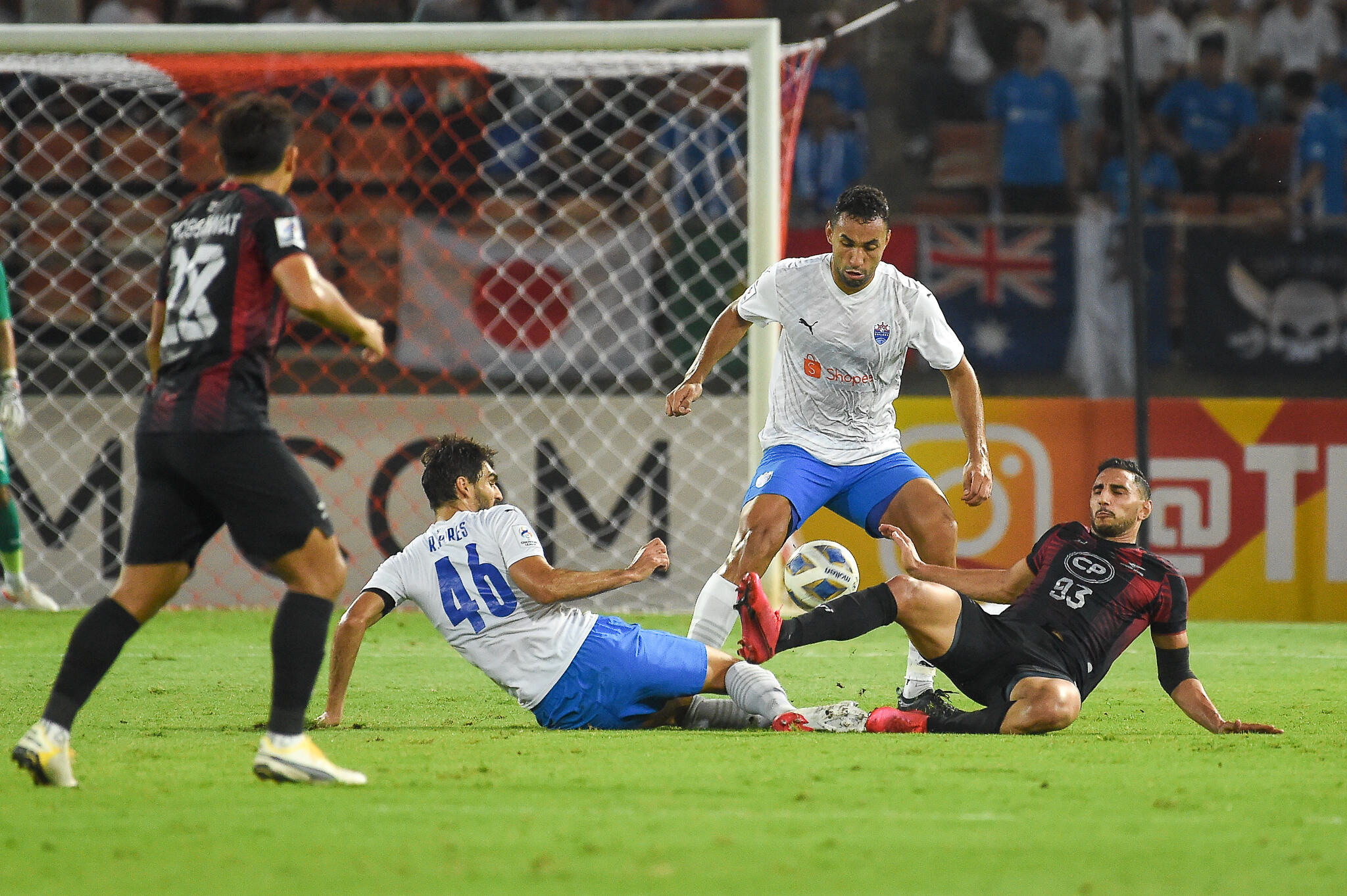 The hosts earned five corners in the first 15 minutes alone, although they failed to capitalise on any of them.
This was in large part due to the Sailors' disciplined defensive shape, with the likes of Pedro Henrique, Hariss Harun, and Lionel Tan – in for the suspended Manuel Herrera López (Súper) – superbly keeping Totchtawan Sripan's side at bay.
The first real chance of the game came in the 21st minute, when a superb counter-attack by Bangkok United led to Willen Mota firing a snapshot that was well blocked by Lionel. The loose ball eventually fell to Amadou Soukouna, who tried his luck from range, but this time, it was Rui Pires who came to the rescue as he bravely put his body on the line to deflect the ball out for a corner.
Barring a few other half-chances, that was about as good as it got for the hosts in a cagey first-half that would have left the raucous travelling fans – all 80-odd of them – happier than their Thai counterparts.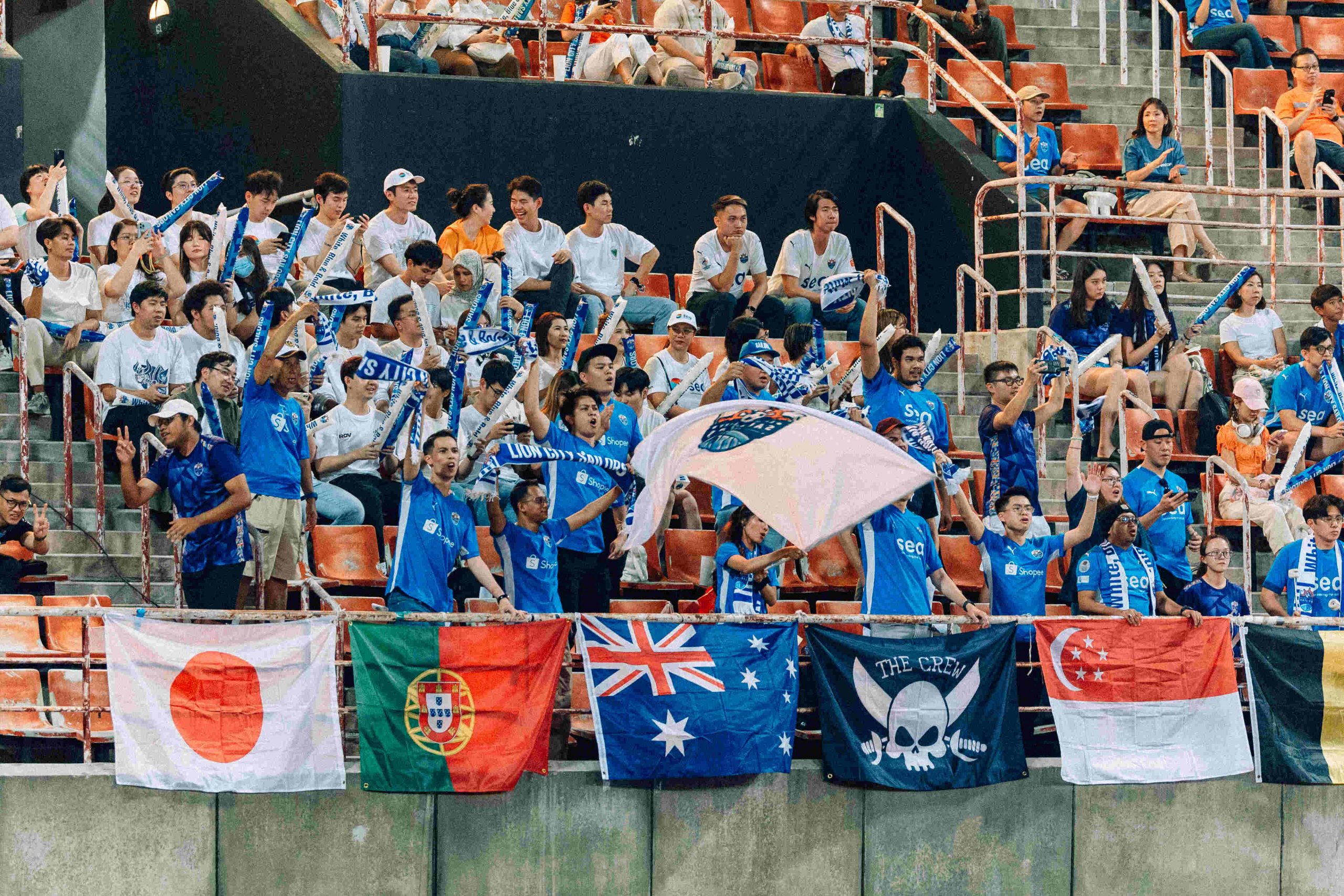 However, Bangkok came out in the second half determined to change that, and within two minutes, came close to opening the scoring when Pokkaw A-Nan sent a shot from outside the box just wide of goal.
In the 57th minute, the Sailors created their first significant goal-scoring opportunity through a cleverly executed quick free-kick routine that caught the Bangkok defence off guard and resulted in Maxime Lestienne curling his shot just wide of the post.
Three minutes later, the Bangkok Angels thought they finally had the lead when Thossawat Limwanasathian ghosted in behind the Sailors defence to send a looping header over Zharfan Rohaizad and into the back of the net. 
However, the home team's celebrations were cut short when a VAR review showed that the midfielder was marginally offside, and the goal was rightfully chalked off.
As the clock ticked down, Bangkok began to commit more men forward to try and get the opening goal, and they very nearly succeeded in the 79th minute through Rungrath Poomchantuek, whose shot from just inside the box was cleared off the line by Pedro.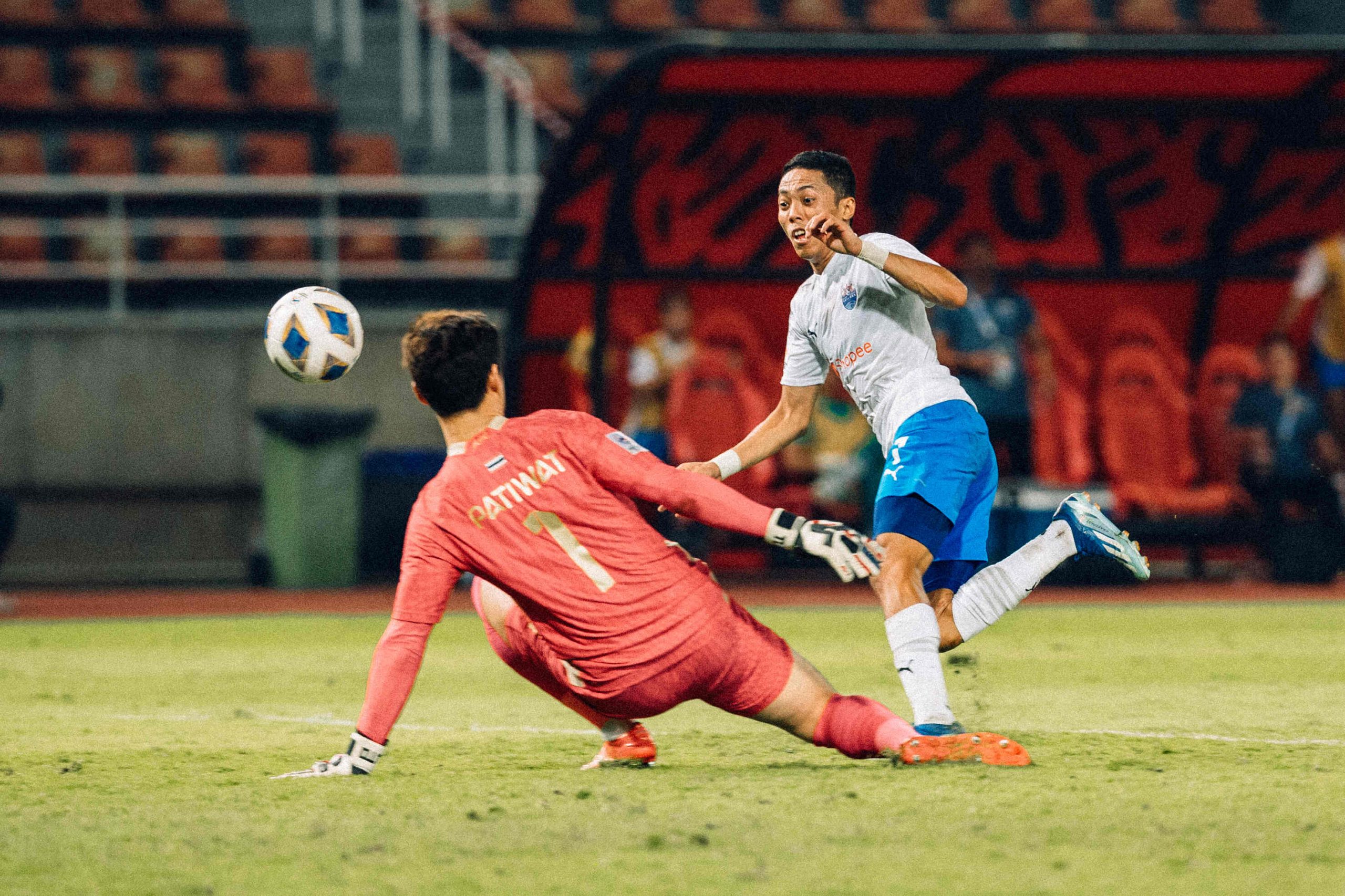 Then came the three-minute period of the game that ultimately decided the fate of both teams.
The first incident of note occurred in the 83rd minute, when a superb ball from Rui set Shawal Anuar through and bearing down on the Bangkok goal, but goalkeeper Patiwat Khammai spread himself to save the close-range shot and prevent the Sailors from going in front.
Shawal did not know it then, but that save would go on to prove extremely costly for the Sailors.
Just three minutes later, Bangkok were awarded a free-kick just outside the box. Rungrath stepped up confidently, and curled the ball over the Sailors wall and past a rooted Zharfan to give the Thai side the lead.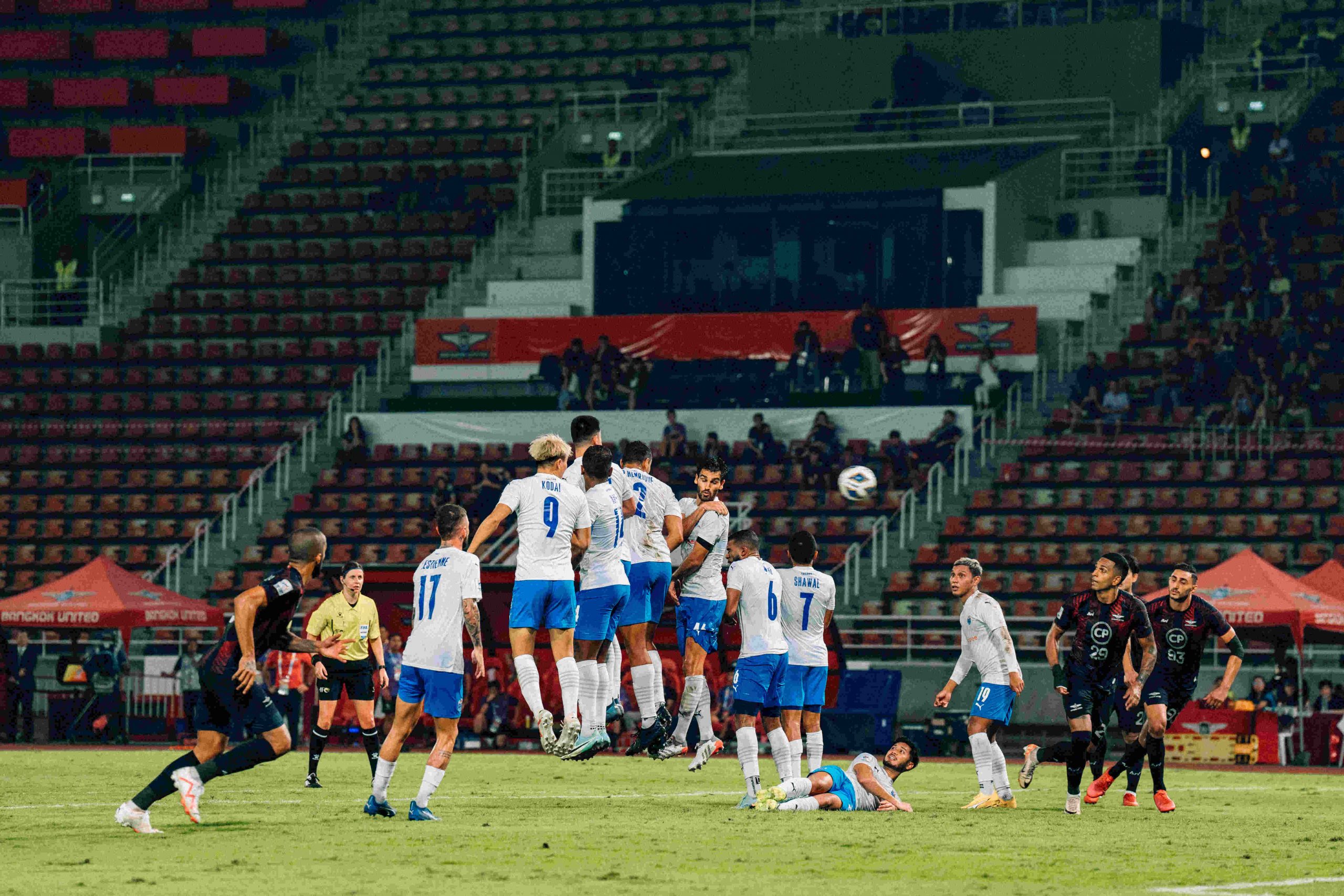 It was a lead that Bangkok never relinquished, and despite playing eight minutes of additional time, the Sailors simply could not find the crucial equaliser that would have saved their campaign.
The defeat leaves the Sailors – who take on Kitchee in their final ACL group game on 13 December – third in the table on six points, three behind Jeonbuk, and a further four behind Bangkok United.
With Jeonbuk boasting a superior head-to-head record, it means that the Sailors will not be able to overtake the Korean side, and as such, can no longer progress to the next stage of the competition.
"We had our chances…and the one that Shawal had was crucial," said Ranko. "But I cannot fault him (for not scoring) because he tried his best."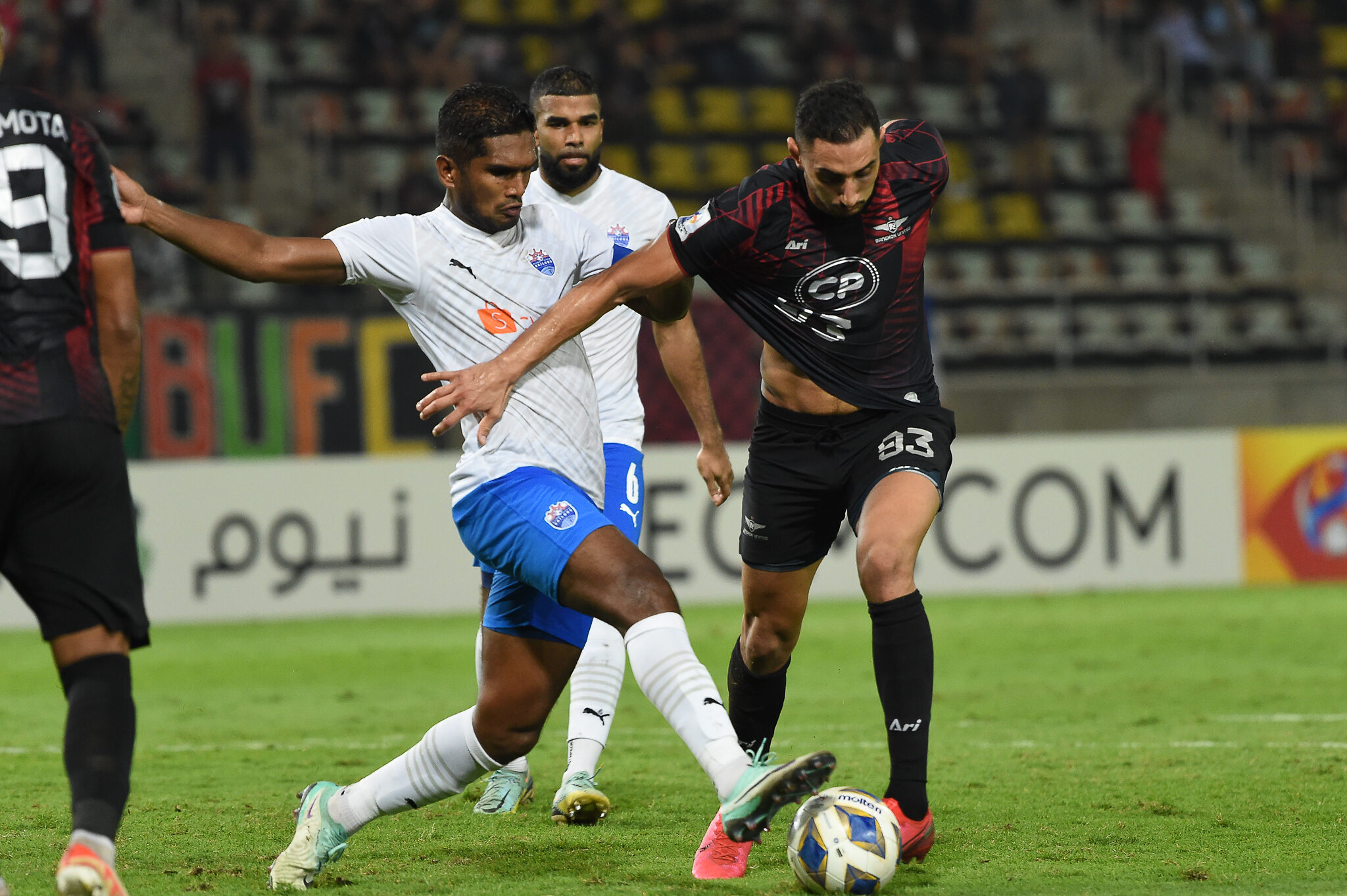 The Sailors will now turn their attention to Tampines Rovers, who they face this Sunday (3 Dec) evening at Our Tampines Hub in the first-leg of the 2023 Singapore Cup semi-finals.
And Sailors captain Hariss Harun urged his teammates to put this defeat behind them and work towards ending the season on the high by winning the Singapore Cup.
"Losing tonight is a bit harsh on the team as everyone worked hard, but we now have to look forward to the next game," Hariss declared.
"I think overall the team has done relatively well this season. We are still in the Singapore Cup, so we hope to finish the season on a high in the next two weeks."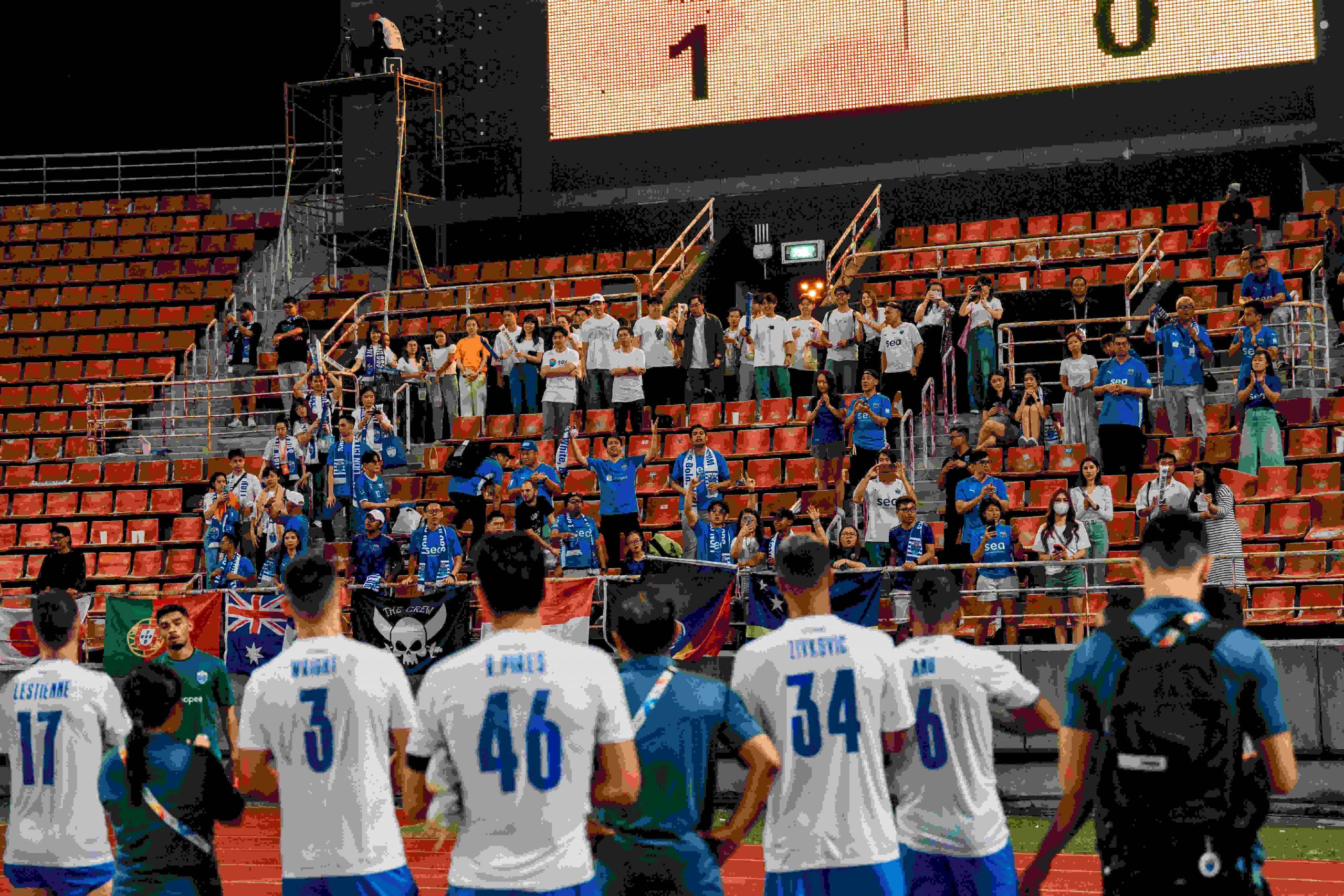 With two matches left to go in the group stages of the 2023/24 Asian Football Confederation Champions League (ACL) campaign, the Lion City Sailors remain well in the hunt to qualify for the last 16 of Asia's premier club competition. 
Bangkok United lead Group F with 10 points, while the Sailors are on six points, level with K League giants Jeonbuk Hyundai Motors. Hong Kong's Kitchee SC are in fourth spot. 
The five group winners and three best runners-up from each region progress to the next stage. 
The Sailors' next task in the ACL will not come any easier, lining up against high-flying Bangkok United away at the Thammasat Stadium tonight (29 November).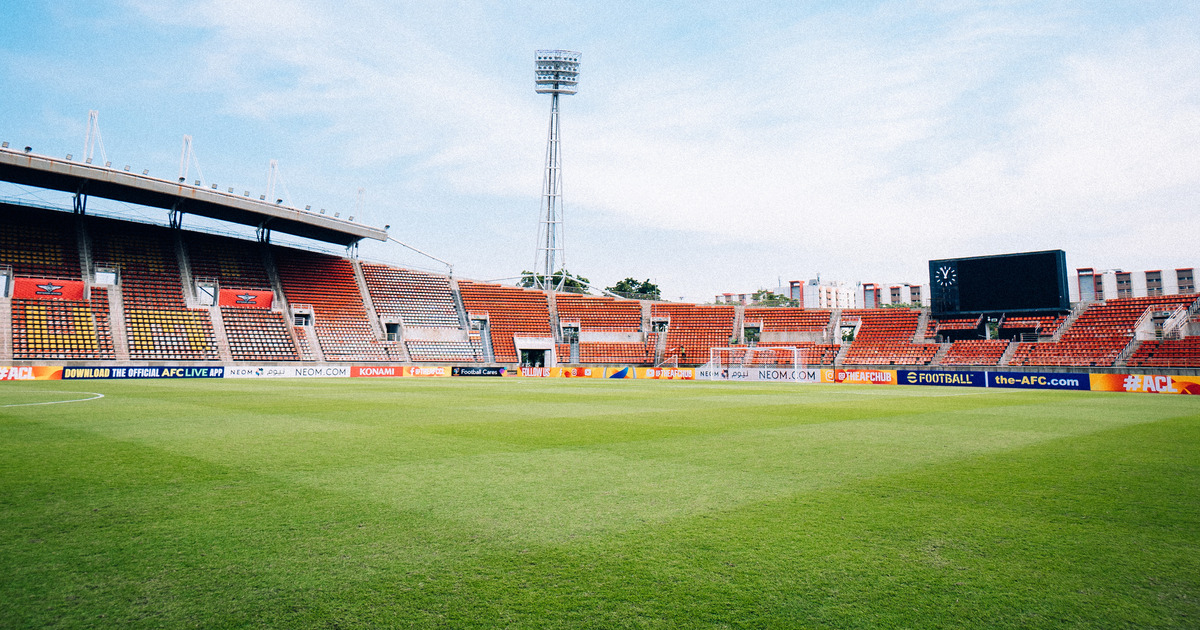 The Bangkok Angels are unbeaten in 15 matches across four competitions this season, currently leading the way in Thai League 1 with seven wins and two draws. 
The Sailors know they will have to mix it up with the best to prove their credentials in this competition, and Hariss Harun and his Sailors have already shown they can, even managing wins against some of the best on the continent.
Buoyant Sailors 
Earlier in November they stunned the region by defeating two-time ACL winners Jeonbuk 2-0 at the Jalan Besar Stadium, courtesy of a Richairo Živković's brace. 
The win reignited the Sailors' ambitious bid to become the first Singapore club to qualify for the ACL Round of 16 and that possibility puts a spring in Zharfan Rohaizad's step.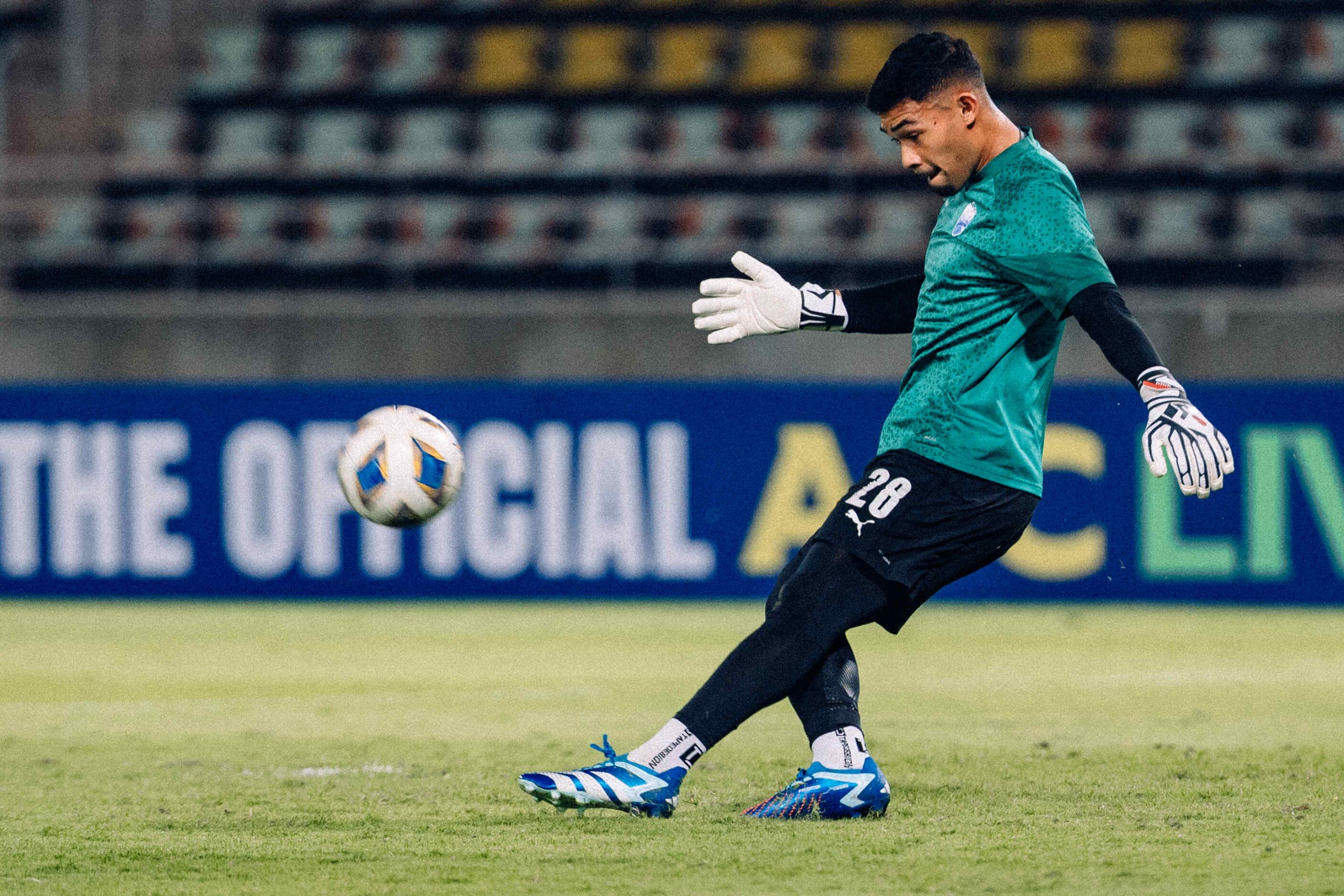 "The target is always to create history for not just the club, but also Singapore football," said the goalkeeper. 
"We've given ourselves a great chance with that victory over Jeonbuk, and we need to keep fighting. We're treating this Bangkok United game like a final: it's a do-or-die match for us. All the boys are raring to go and we're here to give them a good fight."
Head Coach Aleksandar Ranković is equally bullish about his side's chances despite an enforced change at the heart of the Sailors' defence: Manuel Herrera López (Súper) is ruled out through suspension. 
"We know what kind of opponent we're coming up against – Bangkok is not currently top of Group F by chance and that says a lot. We have a lot of respect for them.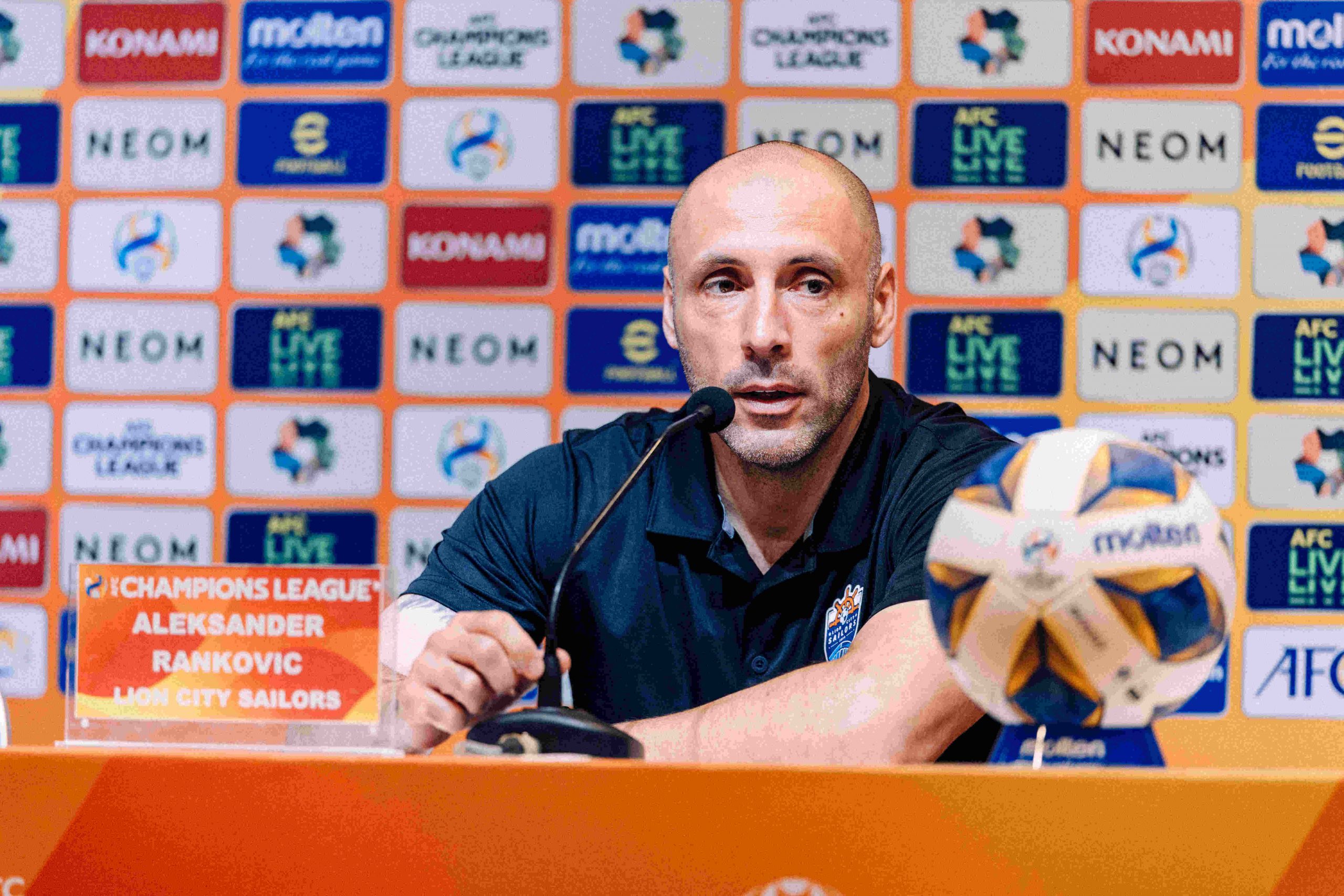 "But we've also shown throughout this campaign that we've been competitive – except for the 3-0 away loss against Jeonbuk – and we have a good group of players, we'll have somebody to come in to do the job of Súper. 
"We've prepared very well as a team and I'm confident of our chances."
A clean sheet against Jeonbuk meant Zharfan became only the third Singaporean goalkeeper to record a shutout in the ACL – after Shahril Jantan (SAFFC, 2010) and Hassan Sunny (Sailors Class of 2022) – and he is hungry for more, although it will be a hard task against an on-song Bangkok United. 
Totchtawan Sripan's side have failed to score in only one match this season, and those 14 scoring matches included a brilliant 3-2 scalp of Jeonbuk in early October. 
Bangkok's goal threat is spread across the entire team. Former Vasco da Gama forward Willen Mota and Swedish-born Palestinian winger Mahmoud Eid are the obvious dangermen, but Thai winger Rungrath Poomchantuek is also a tricky customer who already has two ACL goals this season. 
Centre-back and captain Everton Gonçalves is also a danger in front of goal. He has scored four in all competitions – most off set-piece situations – with one goal coming in the 2-1 win over the Sailors on Matchday One.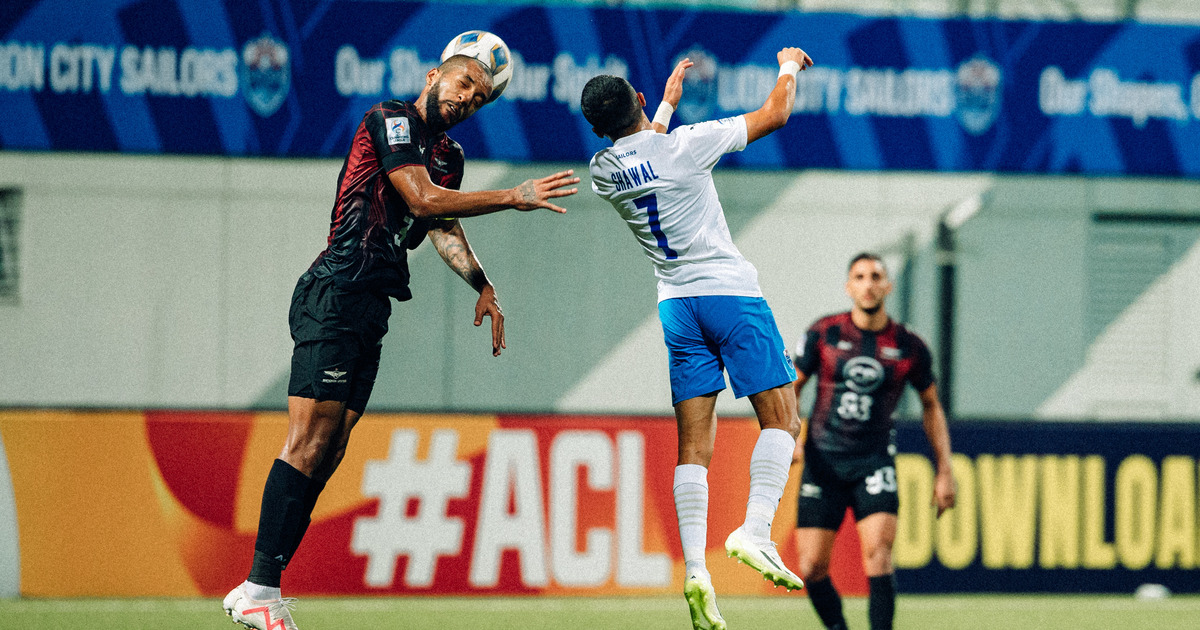 "That wasn't nice, to lose on the opening matchday in front of our home fans – so revenge is definitely on our minds," said Zharfan. 
"The clean sheet against Jeonbuk was one of my biggest achievements in football, no doubt. But my focus is on the bigger picture to help us get the three points, especially in these crucial games. 
"We've been training very well in every aspect of the game and Coach Ranko has been drilling us hard to cope with their goal-scoring threats. I know that each and everyone of us is ready to go out there to give our best."
Slight stutter in Bangkok's stride
Bangkok has had an impressive season thus far, but have found the going tough in their last couple of matches, dropping points in two 1-1 draws – at home against Kitchee SC in the ACL and Nakhon Pathom United in the Thai League 1 – both times after taking the lead. 
Perhaps compounding matters for the Thai side, influential midfielder Thitiphan Puangchan who netted a scorching winner at Jalan Besar, is ruled out for the foreseeable future after sustaining a serious knee injury against Kitchee in late October. 
The importance that Bangkok has vested in this clash is perhaps clearly illustrated in the decision of Head Coach Totchtawan resting key duo Nitipong Selanon and Suphan Thongsong in last Friday's (24 Nov) Thai League 1 clash against Nakhon Pathom.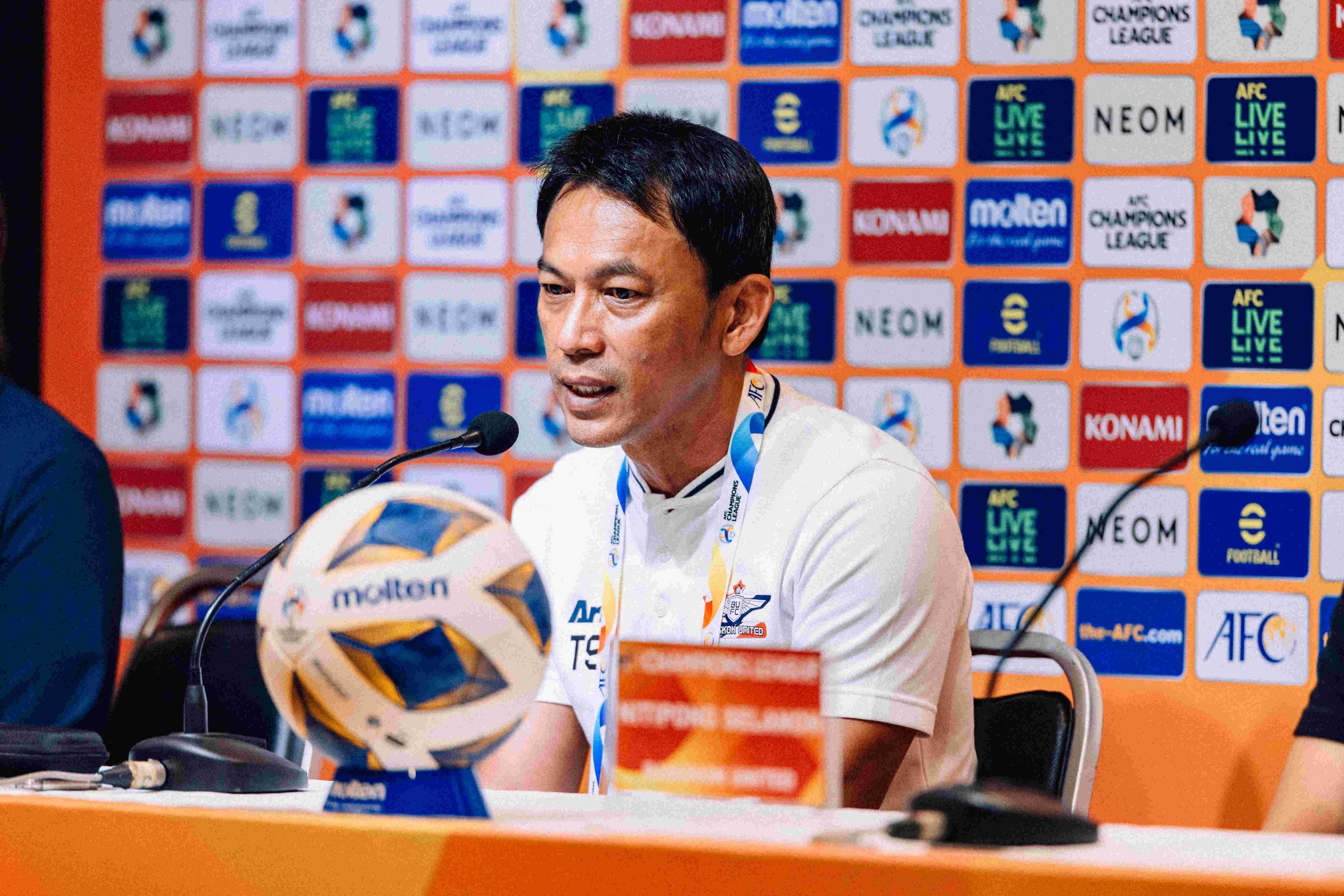 Nonetheless, the former Thai international is determined to get the win over the Sailors that will ensure they top Group F and secure their first-ever appearance in the ACL Round of 16.  
"We rested the national team players and had some injured players coming back, but we're all ready to get the win to guarantee our place in the knockout stages. We dropped points in our last two matches, yes, but that's normal in football. It's not affecting our team's confidence and the path that we want to take," said Totchtawan. 
"Lion City Sailors have momentum on their side and are high in confidence, so we're not taking them for granted. We've analysed their strengths and weaknesses, so we're ready to take the three points." 
Right-back Nitipong Selanon, a Thai international who played against several Sailors in Thailand's 3-1 win over Singapore at Kallang just a week ago along with Thongsong, is well aware of the threat the Sailors pose.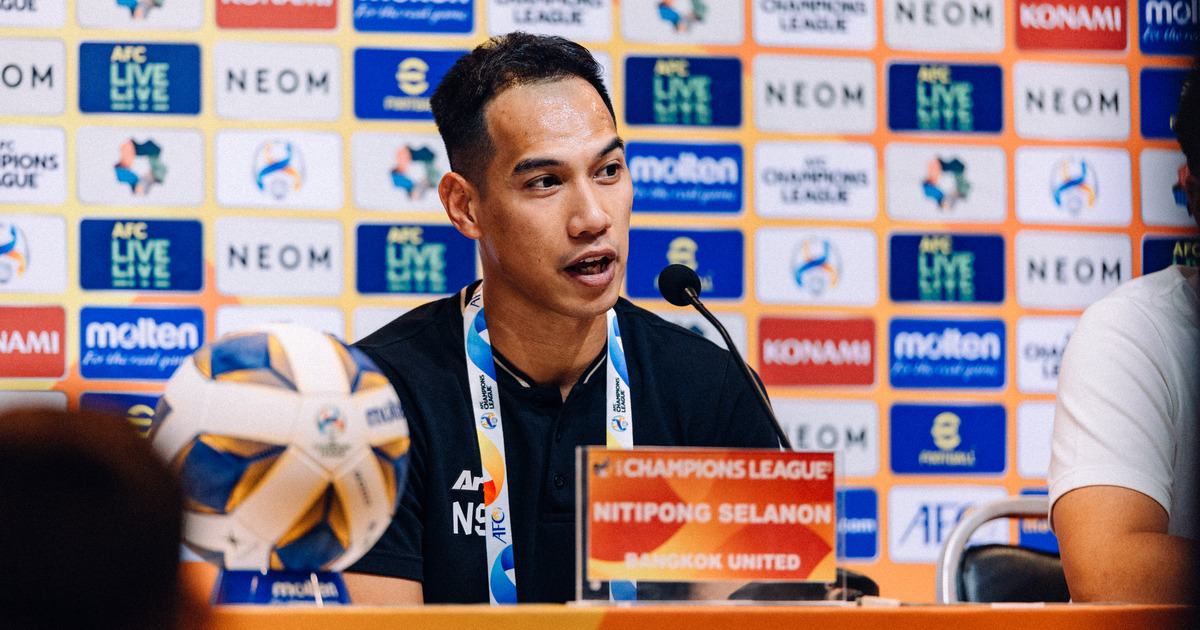 "With the national team, we've actually analysed the Lion City Sailors as an opponent so I know they have very good players – two that I can name are the Singapore captain Hariss Harun and no. 7 Shawal Anuar. But I know there are many other good players in this team."
Frenetic end to 2023 
Having secured their passage into the Singapore Cup semi-finals following the 1-1 draw with Hougang over the weekend, the Sailors are set for a frenetic end to the season. 
Ranko's charges will have to contend with five matches in a space of 15 days between 29 Nov and 13 Dec, with possibly a first-ever Singapore Cup Final appearance on the cards. 
The Serb wants his charges to be motivated by the prospect of glory, instead of worrying about fatigue. 
"It's an exciting time for everyone associated with the club and we'll have to plan carefully on the players' physical load. But for the players, I think they would rather play a game every three days instead of only having training sessions. I'm sure they're all up for this."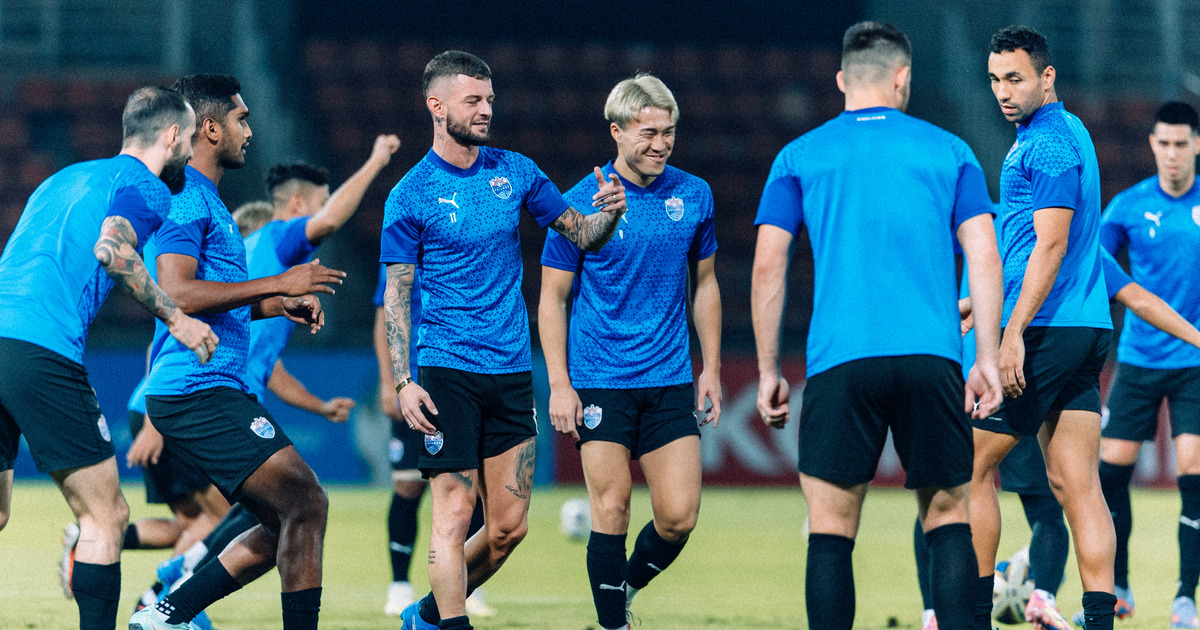 With the Sailors' Bangkok Special Operations Team already settled in Pathum Thani and a number of other members of the Crew also flying up, the Sailors will be backed by a decent away end in Thammasat Stadium tomorrow and Zharfan is ready to repay the fans' strong show of support. 
"For the fans who've come here, we couldn't be more grateful for your support and it means a lot to us," said the Singapore international.  
"Your presence will give us the fire and desire to do something on the pitch tomorrow, and we promise to put on a good show and make your time here worthwhile."
In Battlegrounds Asia, we look into the history and lore of the stadiums that will host the Lion City Sailors' second foray into the AFC Champions League (ACL), Asia's top-tier club competition. 
In the third part of this series, we dive headfirst into the Thammasat Stadium where the Sailors will battle Bangkok United.
Located in the city of Rangsit, Pathum Thani, some 40 kilometres north of the busy Thai capital of Bangkok, is the rustic-looking Thammasat Stadium. 
Located within a school
Roughly half the size of the Rajamangala Stadium – the biggest football stadium in Thailand – the Thammasat Stadium has a capacity of 25,000 spectators.
Opened in 1998, the stadium first opened its doors to that year's Asian Games, hosting four group-stage matches of its women's football tournament.  
Interestingly located within the Thammasat University's Rangsit campus, the stadium comes under the purview of the school and as such it regularly hosts sporting and other events of the university.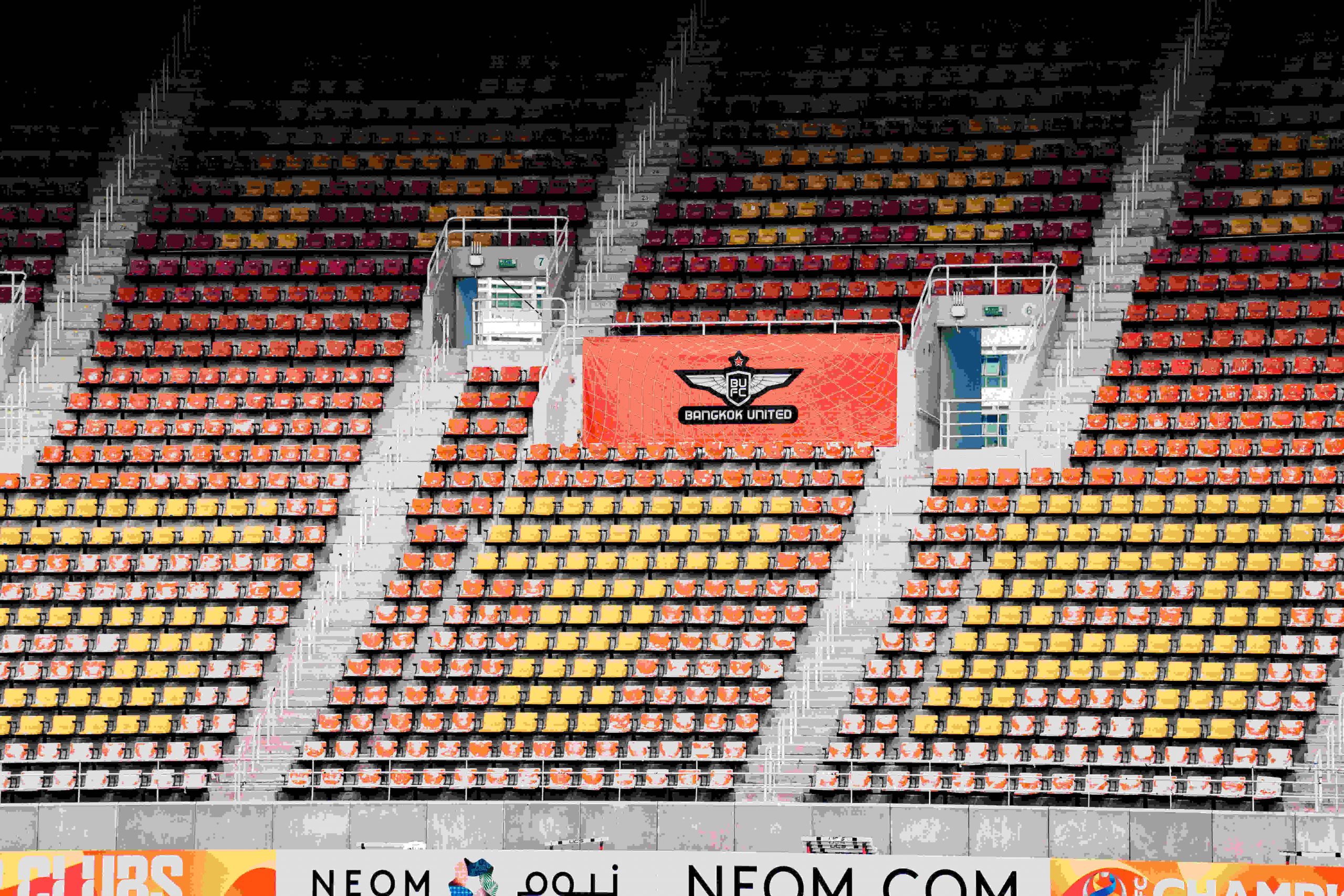 Since the turn of the millennium, four Thai League clubs have called the stadium home, most recently Bangkok United – who feature in Group F of the 2023/24 Asian Football Confederation Champions League alongside the Lion City Sailors, Jeonbuk Hyundai Motors and Hong Kong's Kitchee  SC – who have been hosting their matches at the venue since 2016.
In terms of appearance, the Thammasat Stadium resembles a scaled-down version of the Rajamangala, except that it has a roof covering its two side tribunes.
And perhaps what sets the Thammasat aside from other Thai stadiums are the remarkable floodlights – with the architects opting for steel material instead of the typical concrete pylons. And as such, the base of each pylon seems to grip the exterior of the stadium when viewed from outside and they lean over the tribunes that properly illuminates the pitch area.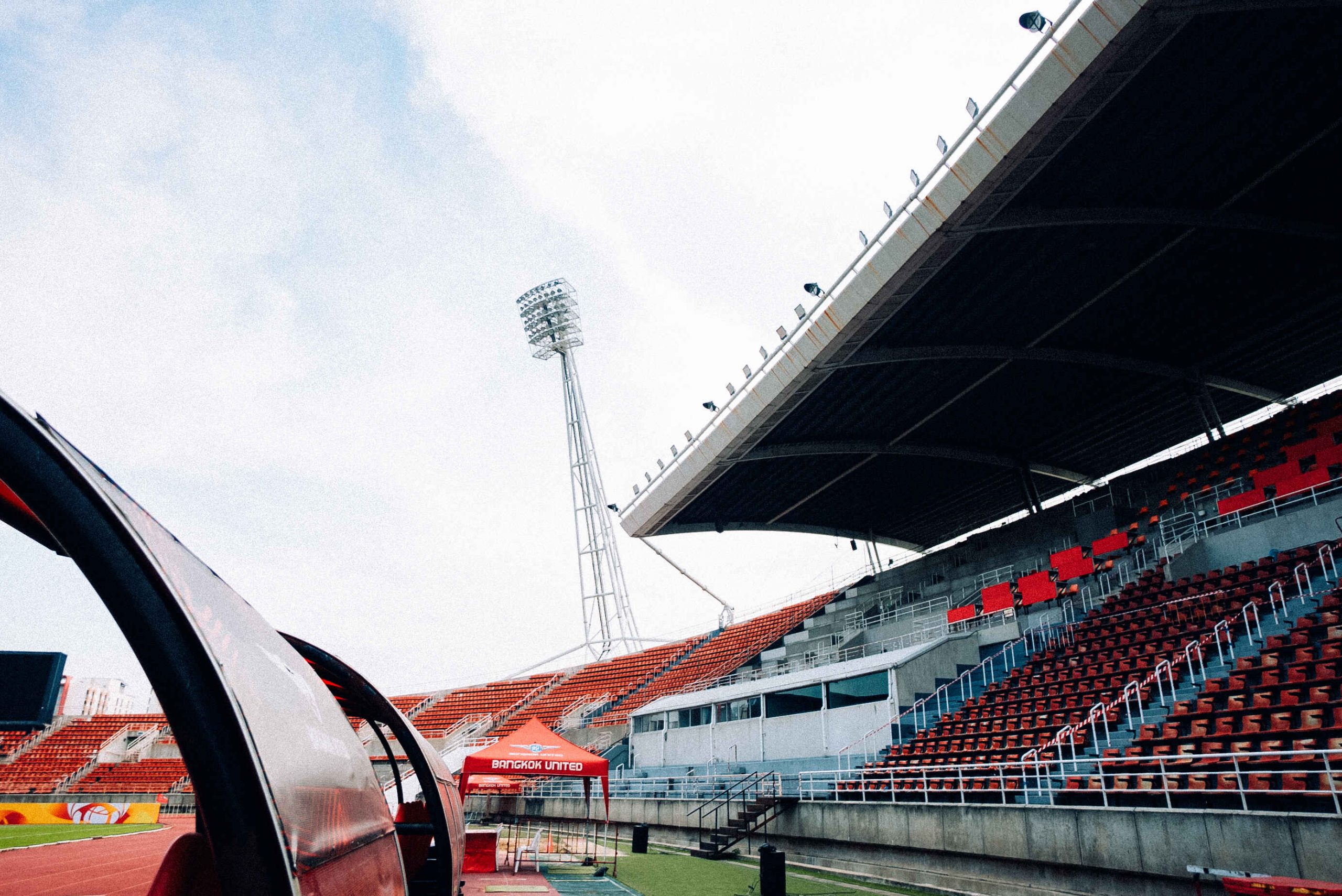 The Thammasat Stadium is also known as the True Stadium for commercial purposes, as they are owned by True Corporation who runs TrueMove H – one of Thailand's biggest mobile providers.
The venue for regional tournaments
With the great lighting and decent facilities, it has been a venue that has proven favourable to organisers of international fixtures.
In January 2020 before Covid-19 wreaked havoc on the world, the Thammasat Stadium was one of four venues chosen to host the 2020 AFC Under-23 Championship that were held in Thailand.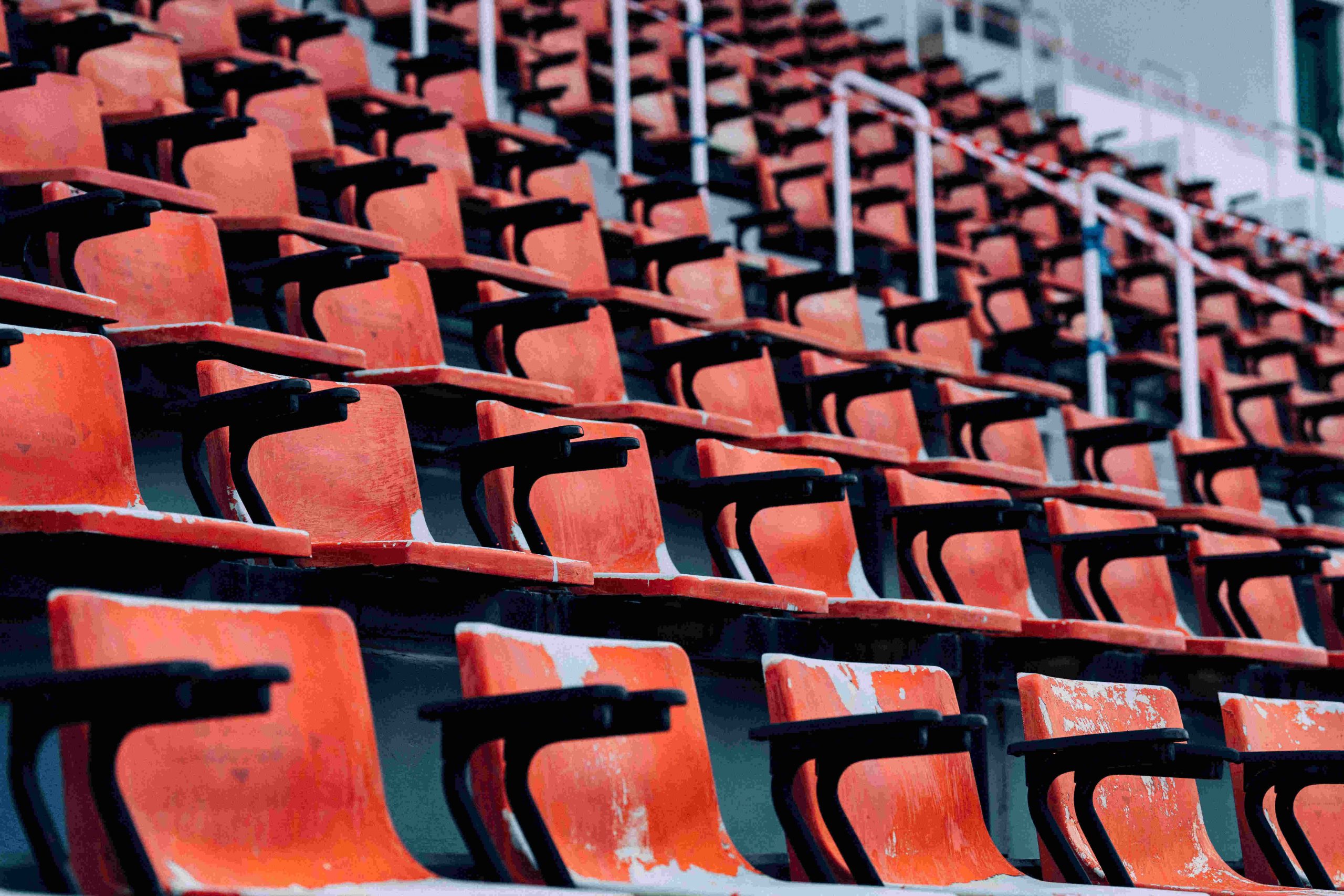 A total of 12 matches ranging from group-stage affairs all the way to the semi-finals was played there – including South Korea's 2-1 quarter-final win over Jordan that witnessed current Korean star forward Cho Gue-sung netting the opening goal on the night.
The best-attended match of that tournament was the quarter-final affair between Thailand and Saudi Arabia. The hosts were chasing a historic place in the last four but succumbed to a 78th-minute penalty to bow out in front of 14,958 fans.
The stadium was then used again for four matches of 2022 ASEAN Football Federation (AFF) Championship that involved the Thailand national team – most notably the second leg of the final that welcomed dignitaries like FIFA president Gianni Infantino. Thailand defeated Vietnam 1-0 to prevail 3-2 on aggregate to claim a record-breaking seventh AFF triumph.
The attendance of 19,306 that night is the Thammasat Stadium's all-time attendance record.
In June this year, it was also used for nine matches of the 2023 AFC Under-17 Asian Cup.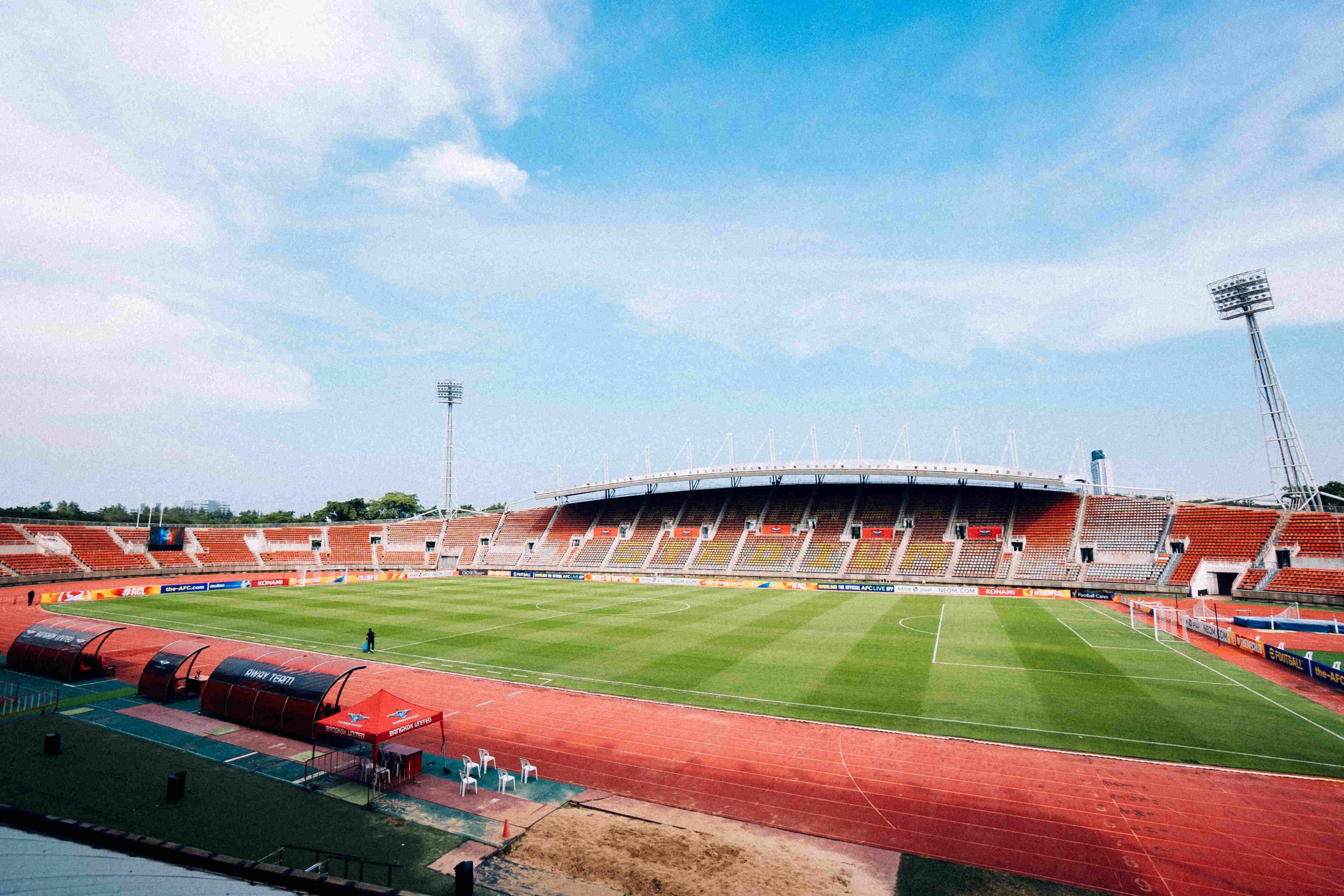 Entertainment
The stadium is also occasionally used for entertainment events. Earlier this March, it hosted Thai Channel 3's 53rd Anniversary Beloved Festival that saw fans indulging in a night of fun and entertainment with a celebrity football match and performances from Thai superstars like Mario Maurer, Bella Ranee and Yaya Urassaya.
Next January, K-Pop group NCT 127 is scheduled to host a two-day concert at the venue as part of their world tour.
But football remains the heart and soul of the Thammasat Stadium and on Wednesday, it will for the first time play host to a Singaporean club in the ACL.
It was supposed to host PEA FC's ACL qualifying play-off against the now-defunct Singapore Armed Forces FC in 2009, but the pitch was deemed unplayable and the match was switched to Rajamangala.
Fans of the Sailors will relish screaming and creating a ruckus from the stadium's South Stand as the club looks to take one step further to fulfilling our aspirations of becoming the first Singaporean club to qualify for the ACL's Round of 16. 
Richairo Živković and his two goals headlined the Lion City Sailors' crucial 2-0 Group F win over nine-time K League 1 champions Jeonbuk Hyundai Motors on Matchday Four of the 2023/24 Asian Football Confederation Champions League (ACL) earlier this month. 
However, beneath that was a true team performance that saw several Sailors step up to be counted – including Pedro Henrique who put up a sterling display at the heart of defence in what was his first competitive start since suffering an anterior cruciate ligament injury in September 2022.
Pedro was in contention to play a big role from the start of the ACL campaign, but unfortunately suffered another injury setback two weeks before the opening match against Bangkok United that led to another spell on the sidelines. 
"Being such a long time away from top-level games, I was a bit unsure at certain points, but as a team we had a game plan, we trained very well, and I was prepared to face the challenges in that match," said the 30-year-old, whose previous only appearance of the year was a 60-minute outing in July's Tiger Cup against Tottenham Hotspur.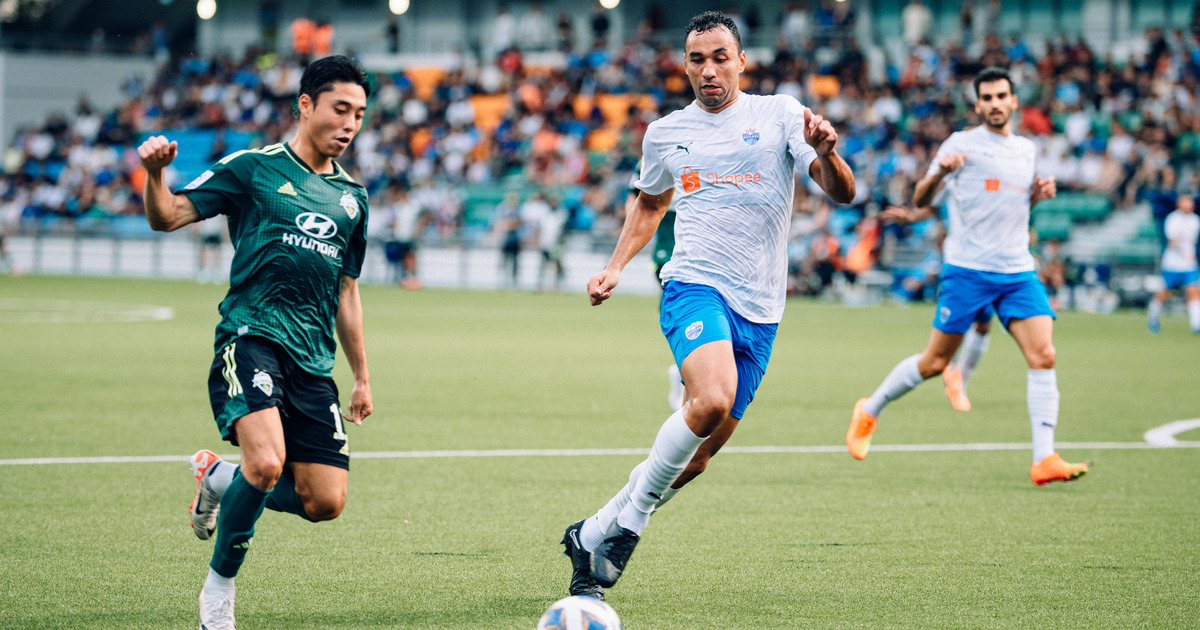 "We concentrated throughout the game against Jeonbuk and thank God we came out with the win. This result is a huge morale-booster for the team and also myself – I'm really happy to finally be able to complete 90 minutes of a high-level game." 
Aleksandar Ranković's men were extremely pumped up that night and that electricity on the pitch was encapsulated by M. Anumanthan – who covered every blade of the grass and threw himself into every midfield duel. 
And the Singapore international is determined to bring that same fiery desire into the crucial away clash against Group F leaders Bangkok United, who are table-toppers in Thai League 1 and unbeaten in 15 matches across four competitions this season. 
Now on six points, four behind Bangkok United (10 points) and level with second-placed Jeonbuk, a good result at the Thammasat Stadium will give the Sailors a fighting chance of qualification going into the final game, at home against Kitchee on 13 December. 
"We wanted to prove something so badly against Jeonbuk, that's why we were so fired up out there, and that win shows that our team is capable of competing at the highest level," said the 29-year-old.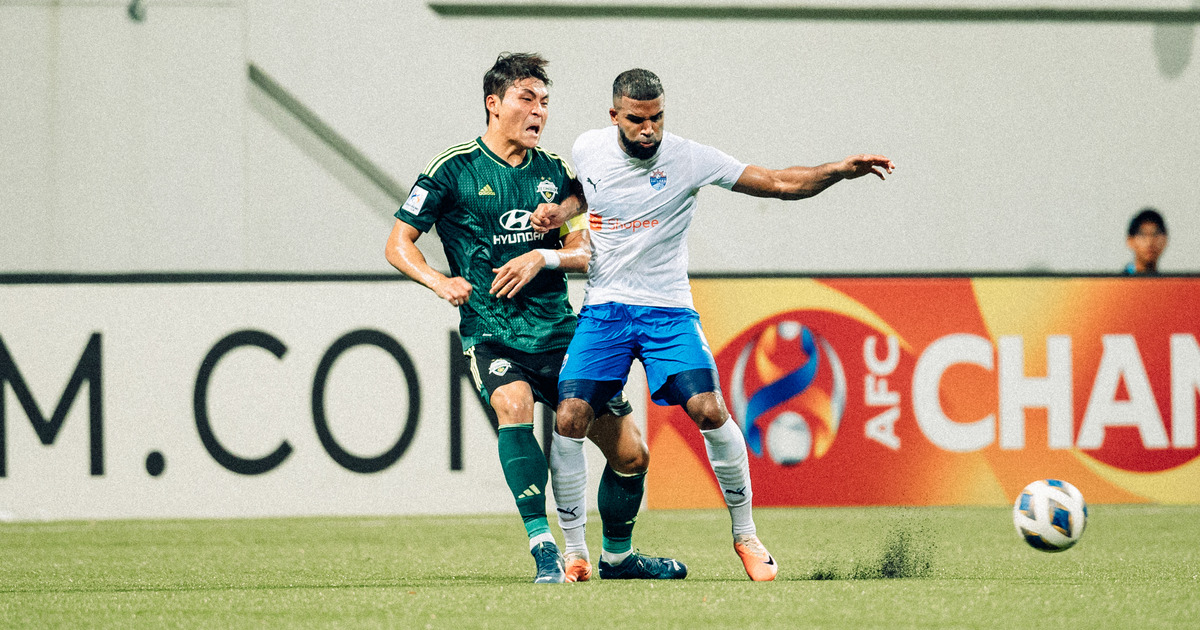 "We know Bangkok are a quality team and it won't be easy to play in front of their fans at their home, but we've already shown what we can do in this competition. 
"When we played them at home, we were leading and controlling at 1-0 before conceding through a corner and that turned the game. The difference isn't much between both teams and we have to go out there to perform to our best again."
Pedro and his Sailors will need another top-drawer performance to come away with something from Bangkok, especially with defensive partner Manuel Herrera López (Súper) suspended after accumulating three yellow cards.
And the former Vitória Guimarães man is raring to go again to perform in a competition that has already seen the best of him – he was a star performer in the Sailors' maiden voyage last season that saw him bag goals against Daegu FC and Shandong Taishan.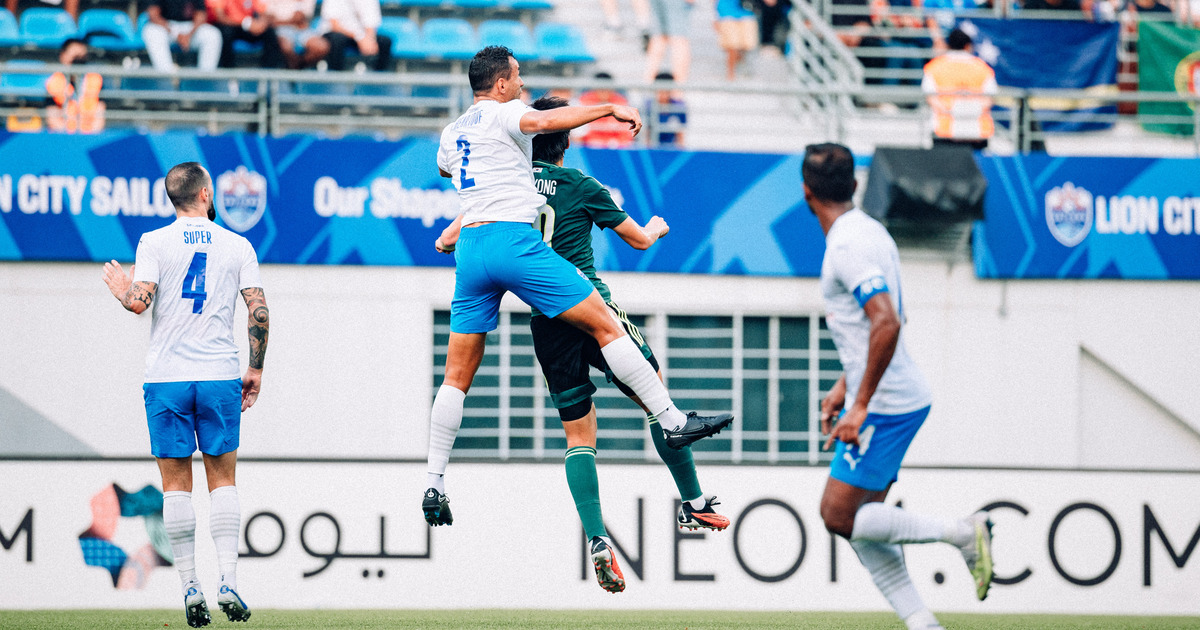 "It motivates me to know that I've done well at this level before. I want to keep doing well for the club because this is the biggest club football competition in Asia. I'm now feeling fitter and fitter after all the physical and tactical training, and I'm confident that I can do even better now," said Pedro. 
"For us, we're treating this Bangkok match like a final – we need to win to give ourselves a fighting chance of qualification going into the last game. They're a good team that plays very good passing football, but we've been preparing hard to face that. 
"If we apply what we've been practicing, I'm sure we'll come away with the three points."
The year looks set for an exciting but hectic final few weeks, with a two-legged Singapore Cup semi-final on 3 and 6 December – and a possible final on the 9th – before the year-ending 13 Dec clash against Kitchee. 
And Anu believes the team can rise to the challenge.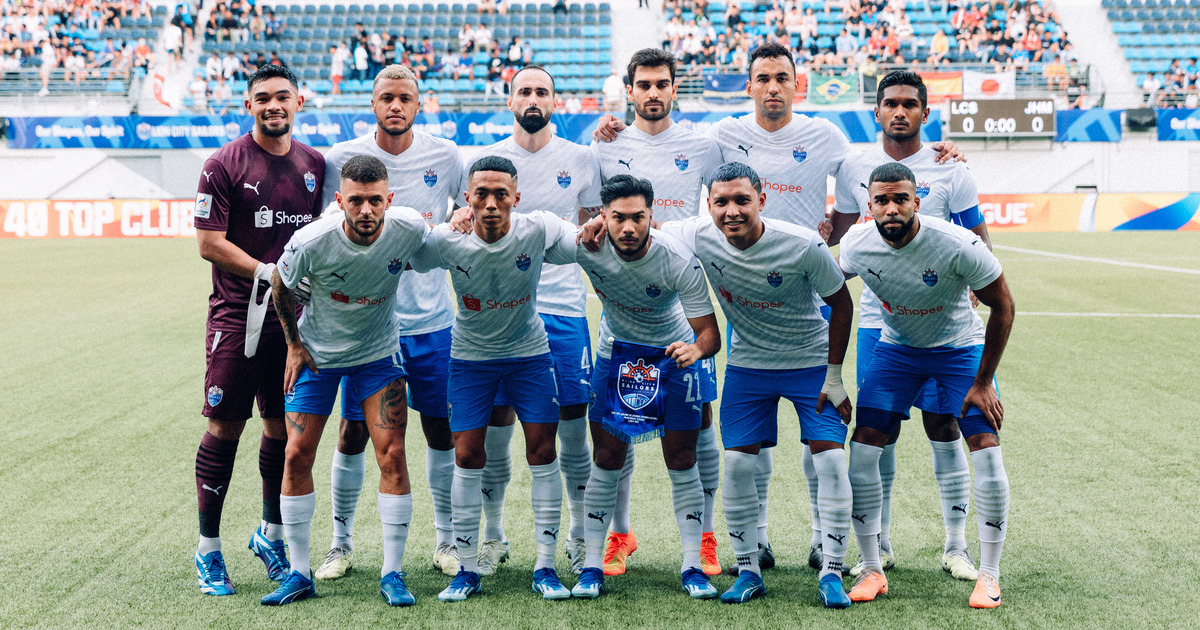 "It'll be tiring for sure, but we're professionals and this should excite us instead of scaring us," he said. 
"We know what we have to do – we know how to take care of ourselves and we have to make sure we all turn up on match day."
Whether it was on the pitch as teammates or when they lifted the Deloitte Women's Premier League (WPL) 2023 trophy, everywhere you looked, camaraderie oozed from the Lion City Sailors Women's Team and it wasn't only felt within the stadium. 
The togetherness got them through their most challenging season yet, and once again – for the last time this season – it pulled them through to victory, solidifying their status as Invincibles for the second year in a row. 
The Sailors breezed through with a 6-0 win against Tiong Bahru at Choa Chu Kang stadium on Saturday (25 November), finishing the season unbeaten with 17 wins and only one draw which came against Albirex Niigata (S) in June.
They scored a league-high 73 goals and conceded just two goals all season en route to a second straight WPL title. 
The team made sure the pride was shared even with those outside of Singapore. Collecting their winners' medals, the Sailors women paraded the jerseys of teammates who were either out injured or left the team midway through the season to further their studies or took up scholarships.
The likes of Madison Telmer, Paula Druschke, Ardhra Arul Ganeswaran and Chloe Koh were all not forgotten amidst a joyous night.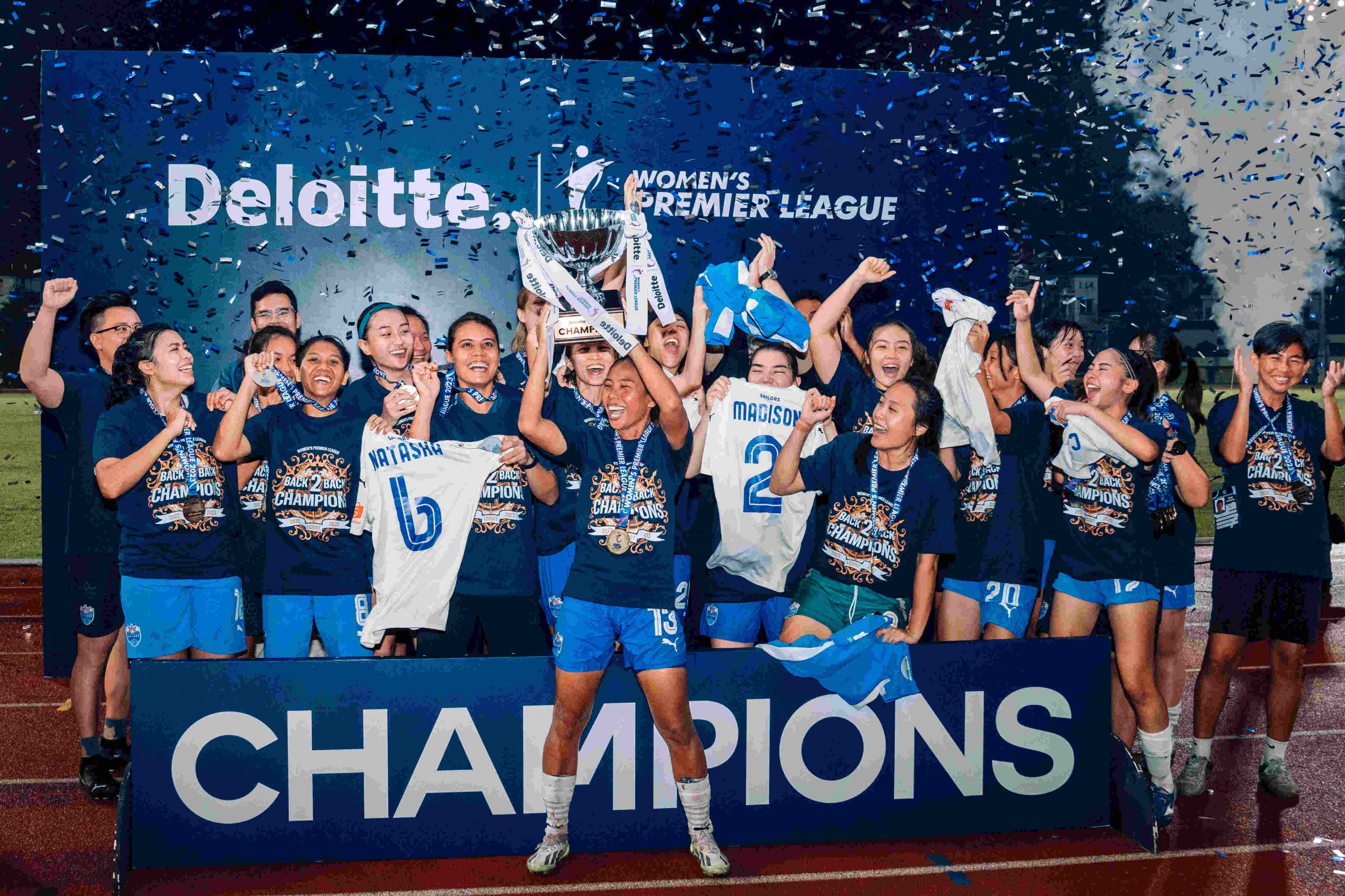 "It's a very different season this year as compared to the last. We had more hardships to overcome this year so it will mean a little bit more this time," said freshly-minted Deloitte WPL Coach of The Year, Yeong Sheau Shyan as she referred to their depleted squad.
Despite her years of experience, Sheau Shyan learned something wildly different from her players this season. 
"There wasn't much to manage on the bench due to our numbers, so it came down to how to motivate them on the pitch and how to manage their feelings. Those are things that I've never really needed to do, because it was always more about football," said Sheau Shyan.
"But this year I learned how to be more human."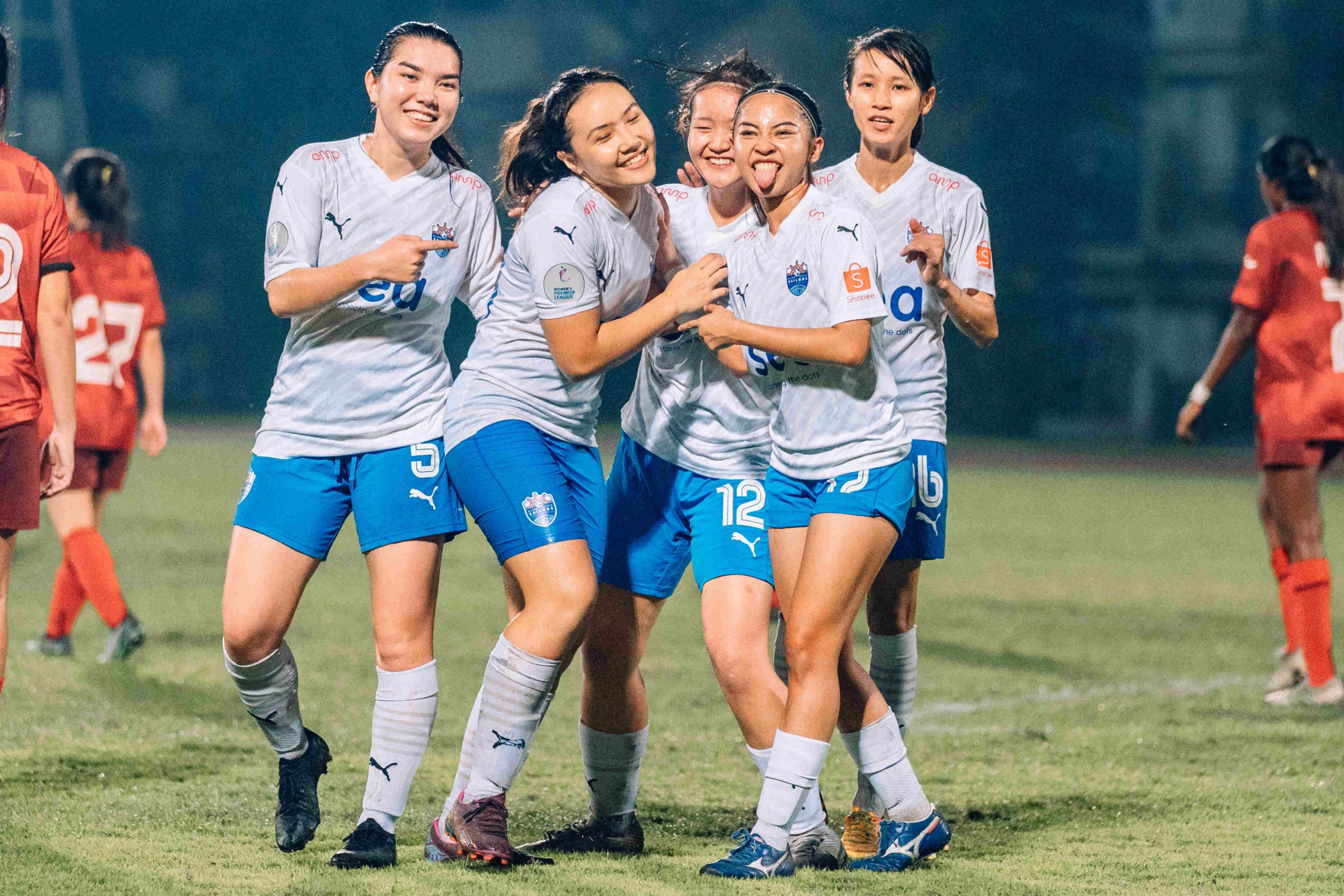 Madelin Lock – who played her final game in a Lion City Sailors shirt – captivated the stands with a hat-trick, ending her football journey on a high. The 16-year-old has made a decision to focus on basketball, a dream that she hopes leads her to a professional career in the United States.
"It's a great honour to be crowned champions – the feeling is indescribable. It's something I will never forget," said the Sailors Girls' Academy graduate, who also represents Singapore basketball on the global stage.
"It feels very bittersweet. I'm going to miss my teammates so much and I'll continue to support them whenever I can." 
It was clear the Sailors were firing on all cylinders and controlled the game in the first half. First blood was eventually drawn in the 19th minute, when Lila Tan's cross was tapped in by a Tiong Bahru player.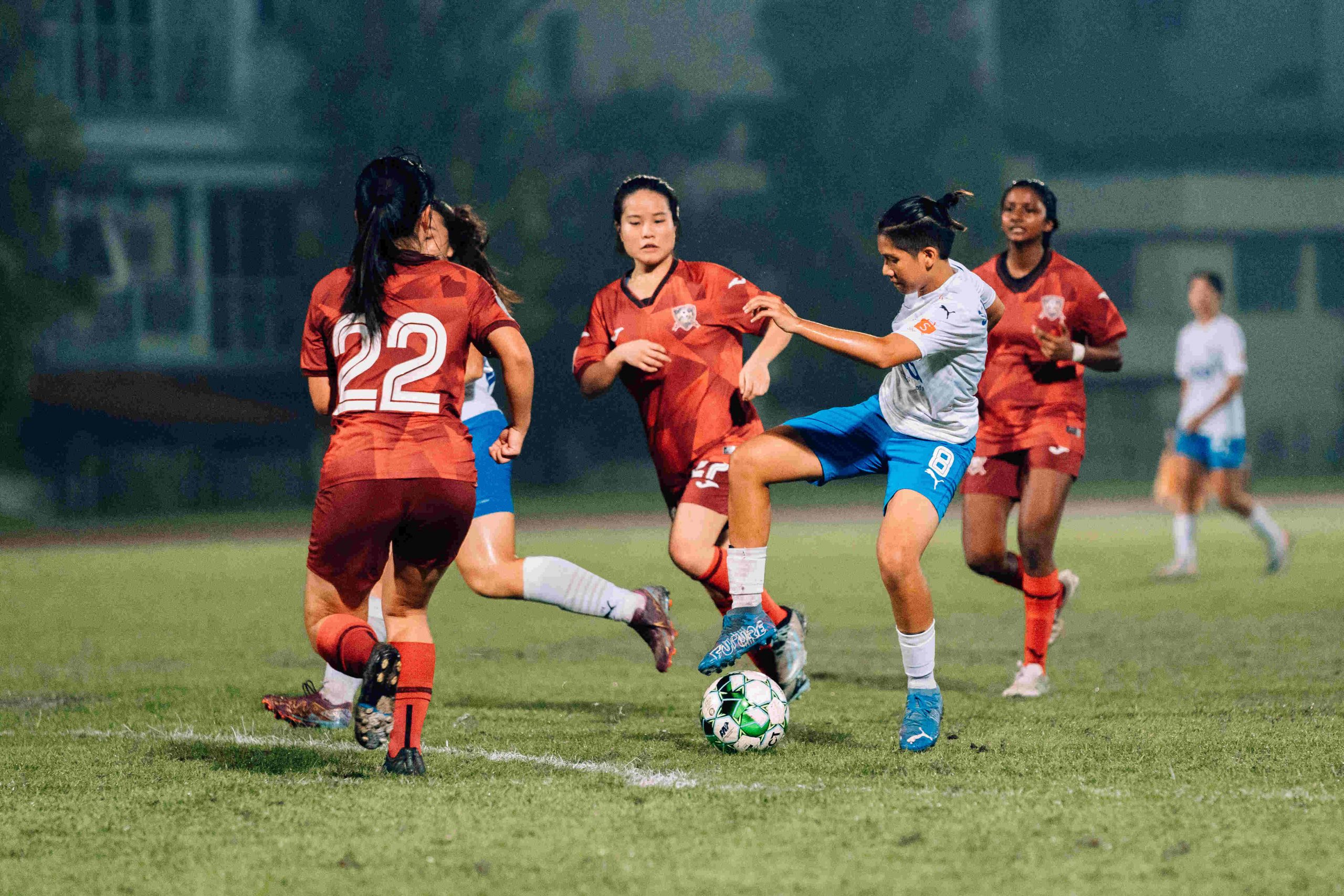 Madelin got her first of the evening in the 34th minute with the help of Nur Syazwani Ruzi, whose driven pass into the box allowed for a straightforward tap in. 
Nica Siy added a third just before half time when Ernie Sulastri Sontaril's cross threatened Tiong Bahru's custodian. Unable to hold on to the ball, it fell perfectly for Nica whose finish made it 3-0.
It took only five minutes after the game's restart for Madelin to find the back of the net once more as the teenager's curling shot from just outside the box found its way into the top corner.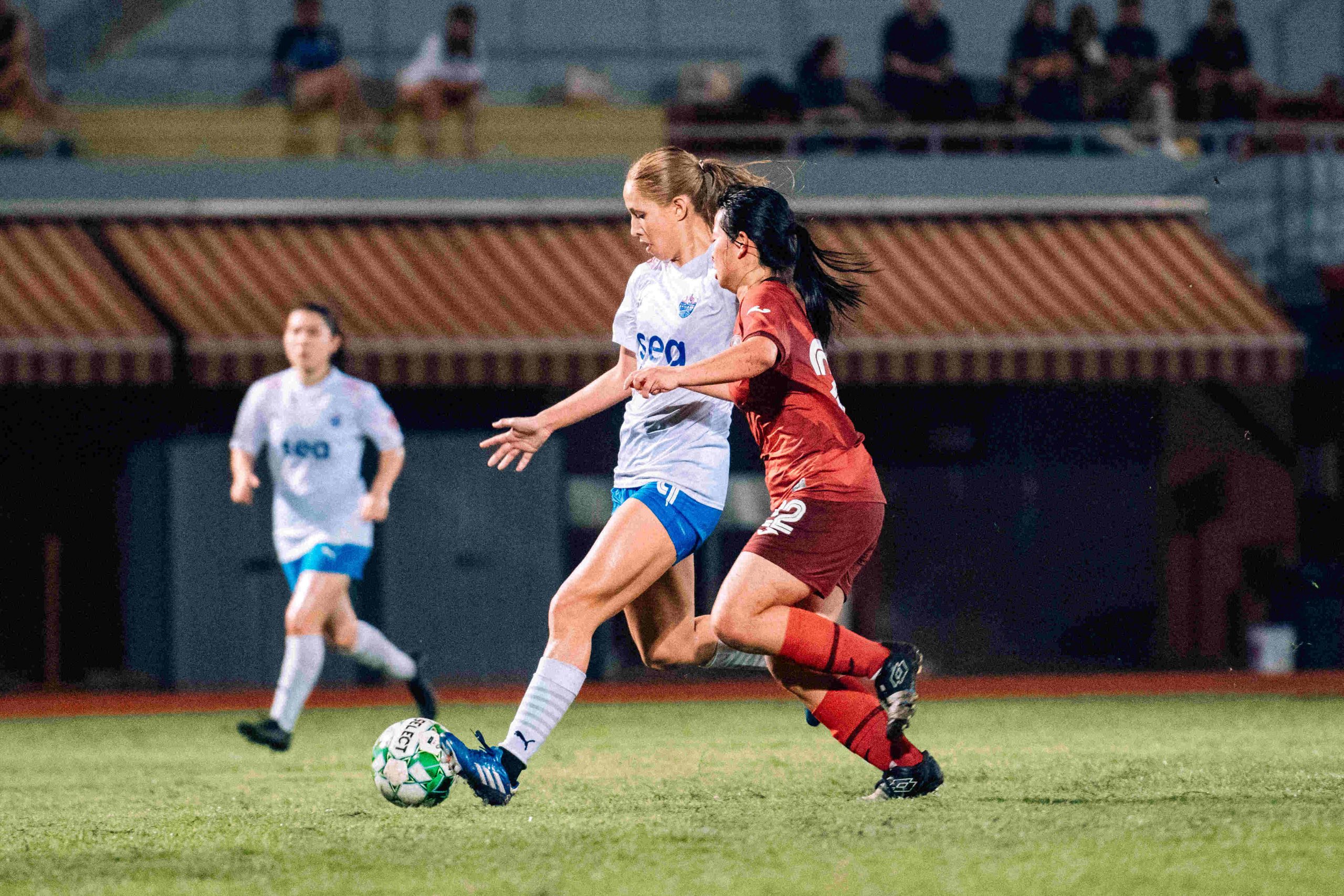 Like clockwork, the goals began racking up. Lila – whose initial shot was bravely saved – made no mistake when given the opportunity for a rebound.
When The Sailors were awarded a penalty in the 63rd minute, they made sure the departing Madelin was given the chance to complete her hat-trick.
And take that chance she did.
"I didn't expect the hat-trick. Shout out to my teammates, especially Ernie who let me take the penalty. I'm very grateful for that because she could have scored instead," said Madelin, who finished an impressive season as the team's joint third-highest scorer with seven goals.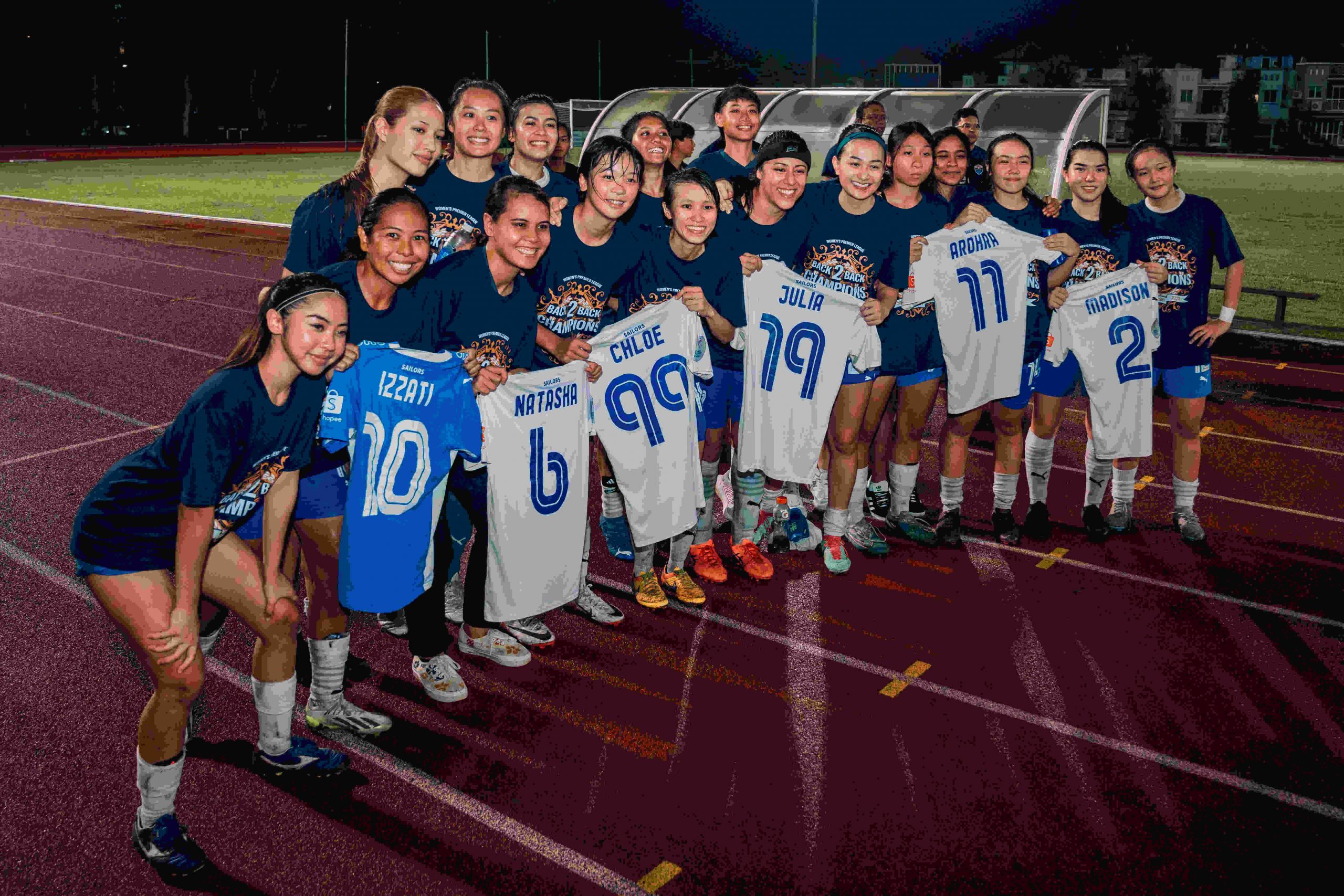 "It was a testament to our closeness. This just shows that despite the challenges, if we have good team spirit, we can pull through anything. From everyone on the bench, to all our physiotherapists and coaches, everyone needed to believe that we can win."
In what was a familiar scene all season, the Sailors only managed three players on the bench against Tiong Bahru, a test Sheau Shyan and her team could not escape.
"Halfway through the season, we realised we only had one or two substitutes for the remainder of the year. The biggest challenge was when we had none," said Sheau Shyan sheepishly.
"The players had to execute the game plans, I can only come up with it. How well they followed them through, how they adapted and how they turned it around on the pitch, that was all them."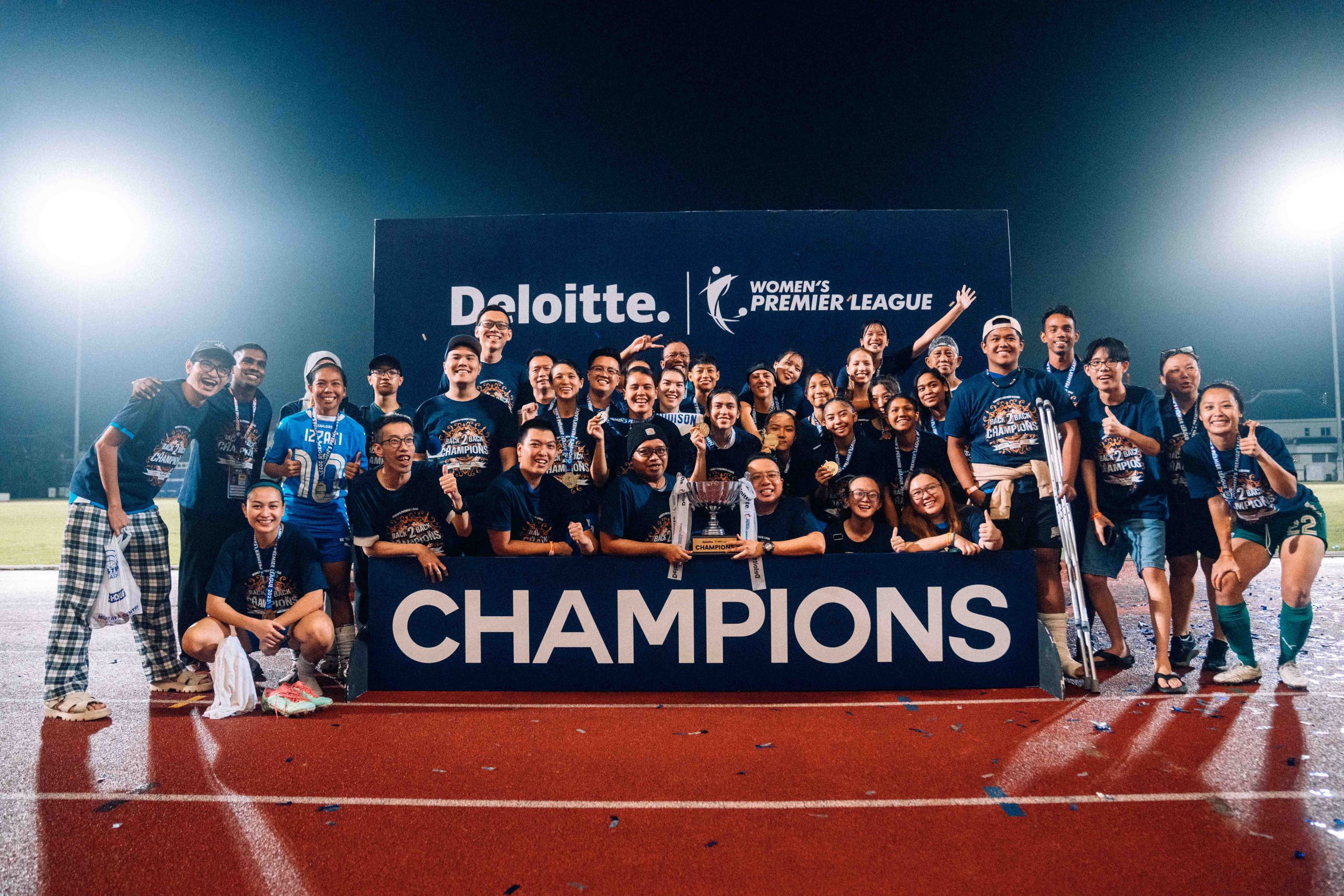 One point. That was all the Lion City Sailors needed against Hougang United to guarantee themselves passage into the semi-finals of the Singapore Cup.
And though it proved to be tough going, the Sailors did manage to earn that all-important point with a 1-1 draw at the Jalan Besar Stadium on Saturday evening (25 Nov) to reach the next stage of the competition – as winners of their group, no less.
Just like in the last time out in the Cup when the Sailors defeated Tanjong Pagar United, forward Shawal Anuar came off the bench to rescue the Sailors – courtesy of a 83rd-minute goal to cancel out Dorde Maksimovic's fifth-minute opener for Hougang. 
With a crucial 2023/24 Asian Football Confederation Champions League (ACL) Group F fixture against Bangkok United on the horizon, Sailors head coach Aleksandar Ranković opted to rest some of his key players, such as captain Hariss Harun, Chris van Huizen and Shawal who were all heavily involved in international duty for Singapore over the last couple of weeks.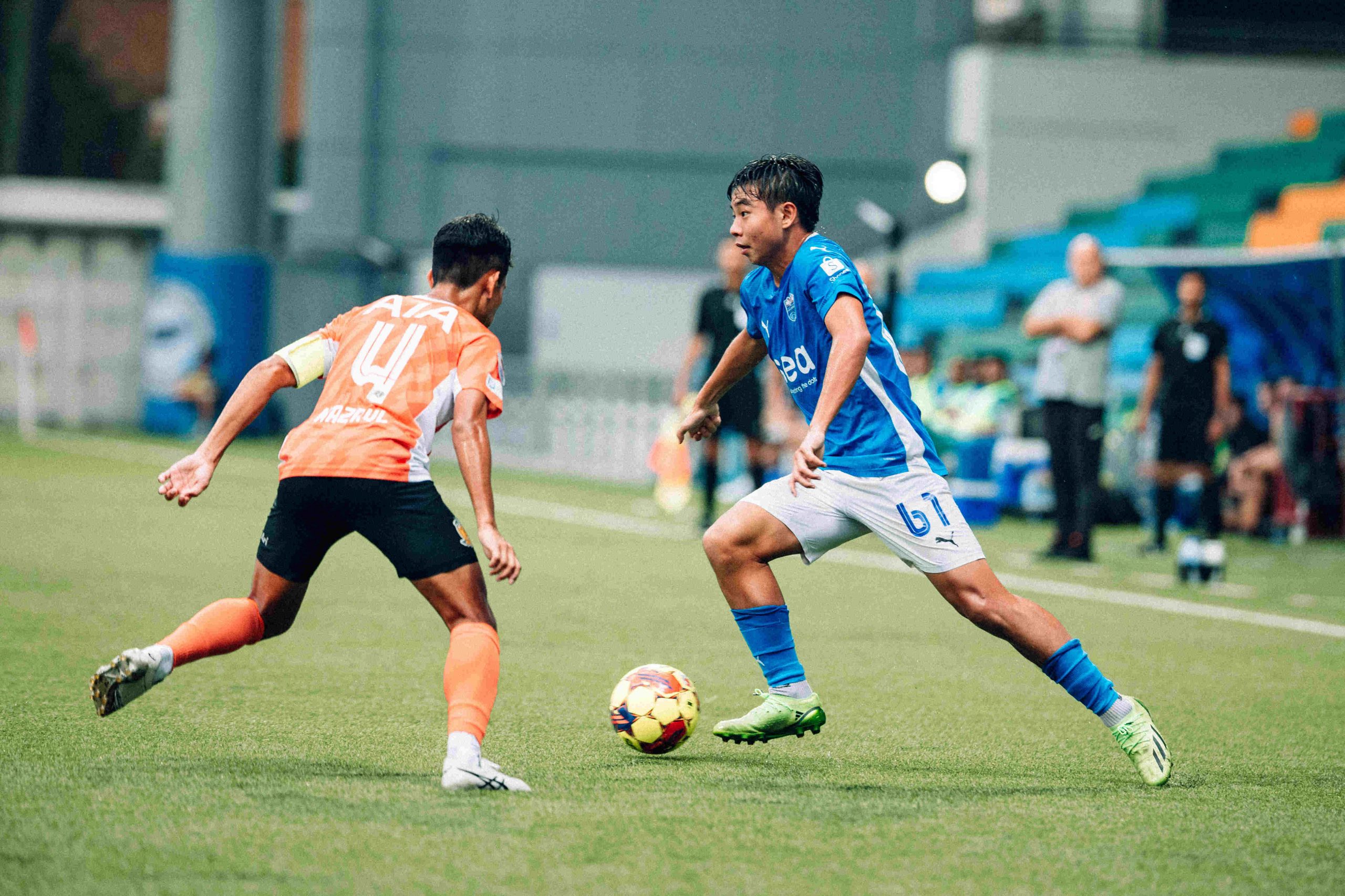 Instead, it was a relatively unfamiliar team that took to the pitch, with the likes of midfielder Rusyaidi Salime – making his first-ever start for the Sailors – 15-year-old Nathan Mao, and Haiqal Pashia all starting for Ranko's side.
Midfielder M Anumanthan was also deployed in a different role on the night, the 29-year-old was charged to marshal the Sailors backline alongside centre-back Lionel Tan.
These changes meant the Sailors needed some time to settle in, but it took just five minutes for Hougang to take the lead. 
A through-ball from Nazrul Nazari was misjudged by Anu, and Cheetahs striker Maksimovic stole in behind the Sailors defence to calmly slot the ball in between the legs of goalkeeper Izwan Mahbud.
The dust had barely settled before the home team nearly doubled their advantage – this time, it was Maksimovic who turned provider, as his cutback found its way to Hazzuwan Halim in the box, but the midfielder's shot lacked conviction and trickled into the hands of Izwan.
Hougang continued to threaten, and it was Hazzuwan again who came close in the 19th minute with a long-range effort that Izwan did well to tip over the bar.
The subsequent corner saw Hougang defender Naoki Kuriyama rise above the rest to head the ball towards goal. However, it struck the post before being eventually cleared by the Sailors' defence.
It took 30 minutes before the Sailors had their first meaningful effort on goal. Finding himself with space in the box, Diego Lopes turned and fired a snap shot at goal, but it took a deflection and the ball was comfortably collected by Hougang goalkeeper Zaiful Nizam.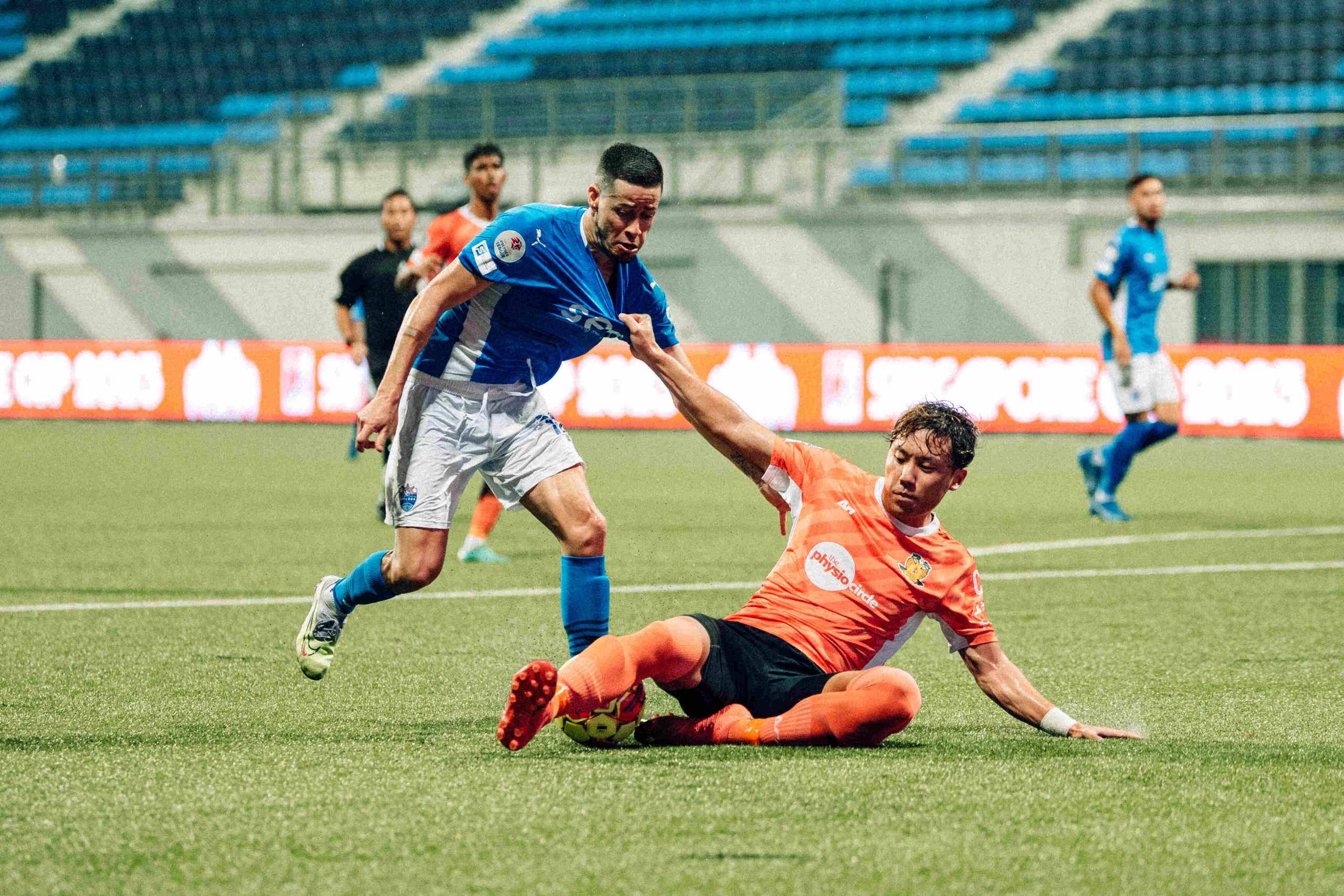 But Hougang, the reigning Singapore Cup champions, continued to look the more dangerous side, and they were awarded a spot-kick in the 33rd minute when Anu was adjudged to have tripped Sahil Suhaimi in the box.
After a lengthy VAR review, however, the decision was overturned, as it was found that Maksimovic had handled the ball in the build-up to the penalty decision.
It was a huge let-off for the Sailors. But it seemed to galvanise them as well, as Ranko's men started to assert their dominance on the game.
Unsurprisingly, it was the newly-crowned AIA Player of the Year, Maxime Lestienne – Sailors' captain on the night – who nearly drew the Sailors level on the stroke of half-time with a brilliant effort from outside the box that Zaiful had to claw away at full-stretch.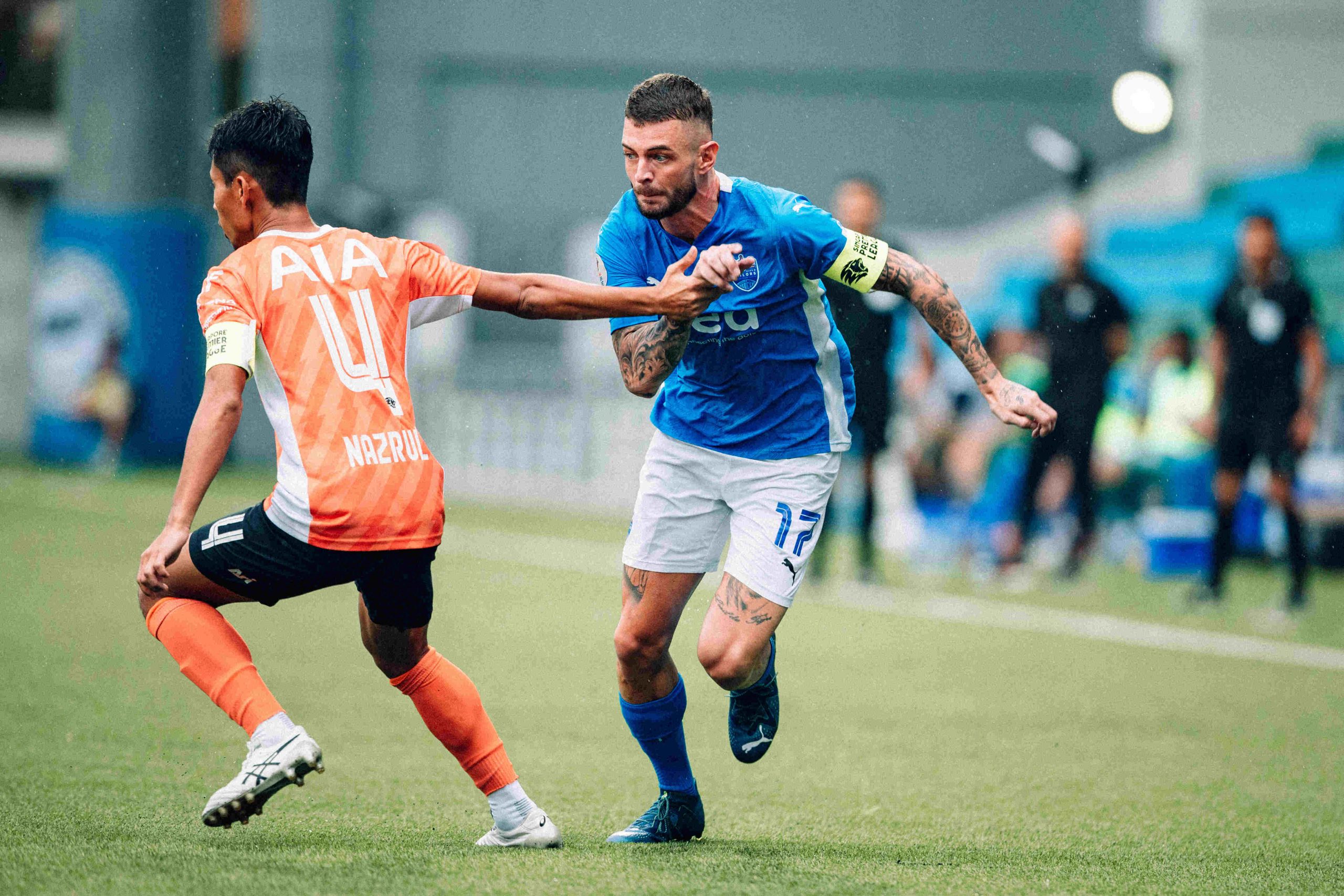 In a bid to rescue a point, Ranko rang the changes at the break, bringing on both Shawal and Adam Swandi in place of Nathan and Rusyaidi. It seemed to work, as the Sailors continued to put pressure on Marko Kraljević's charges in the second half.
But the Hougang defence held firm, and chances for either side were far and few between.
Nonetheless, Diego thought he had earned the Sailors a penalty in the 75th minute after being hauled down by Jordan Vestering in the box. Following a VAR review, however, it was deemed that there was not enough in the challenge for a spot-kick to be awarded.
The Sailors survived yet another close call in the 81st minute, as they failed to deal with a cross that somewhat fortuitously found its way to Naoki in the box, but the Japanese snatched at his chance and sent the ball wide.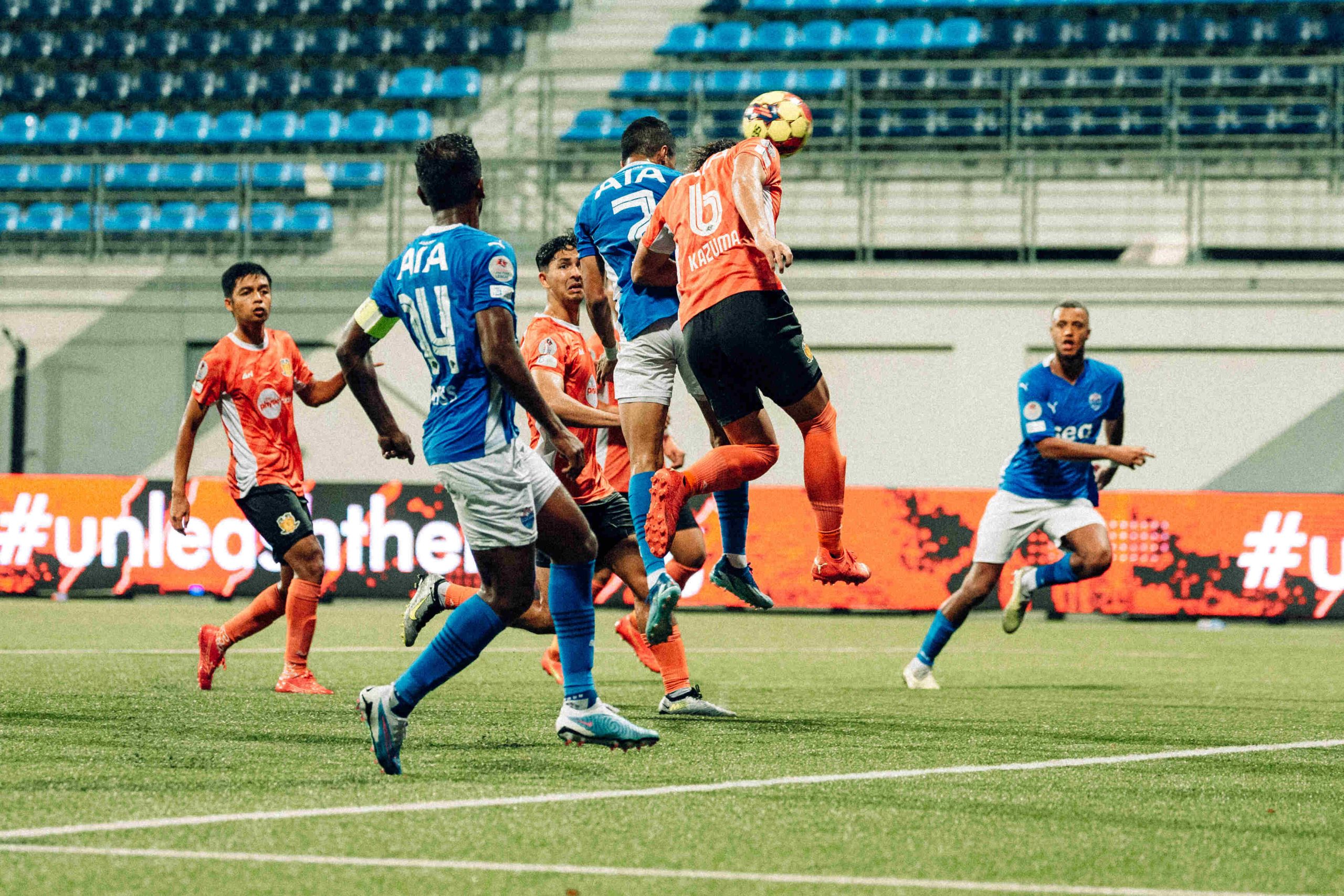 That miss proved costly for Hougang, as barely a couple of minutes later, Shawal came up with a stupendous header to knock Maxime's pinpoint free-kick past Man-of-the-Match Zaiful to draw the Sailors level.
Neither side was able to find the winner in the closing stages of the game, but it mattered not, as the draw meant both teams would progress from the group stage – the Sailors finished top of Group B on seven points, while Hougang claimed second spot on four. 
Both Balestier Khalsa and Tanjong Pagar are a point behind, in third and fourth respectively.
Though the Sailors were far from their best on the night, Ranko remained unperturbed, as he attributed their uncharacteristically disjointed display to the changes made to the team.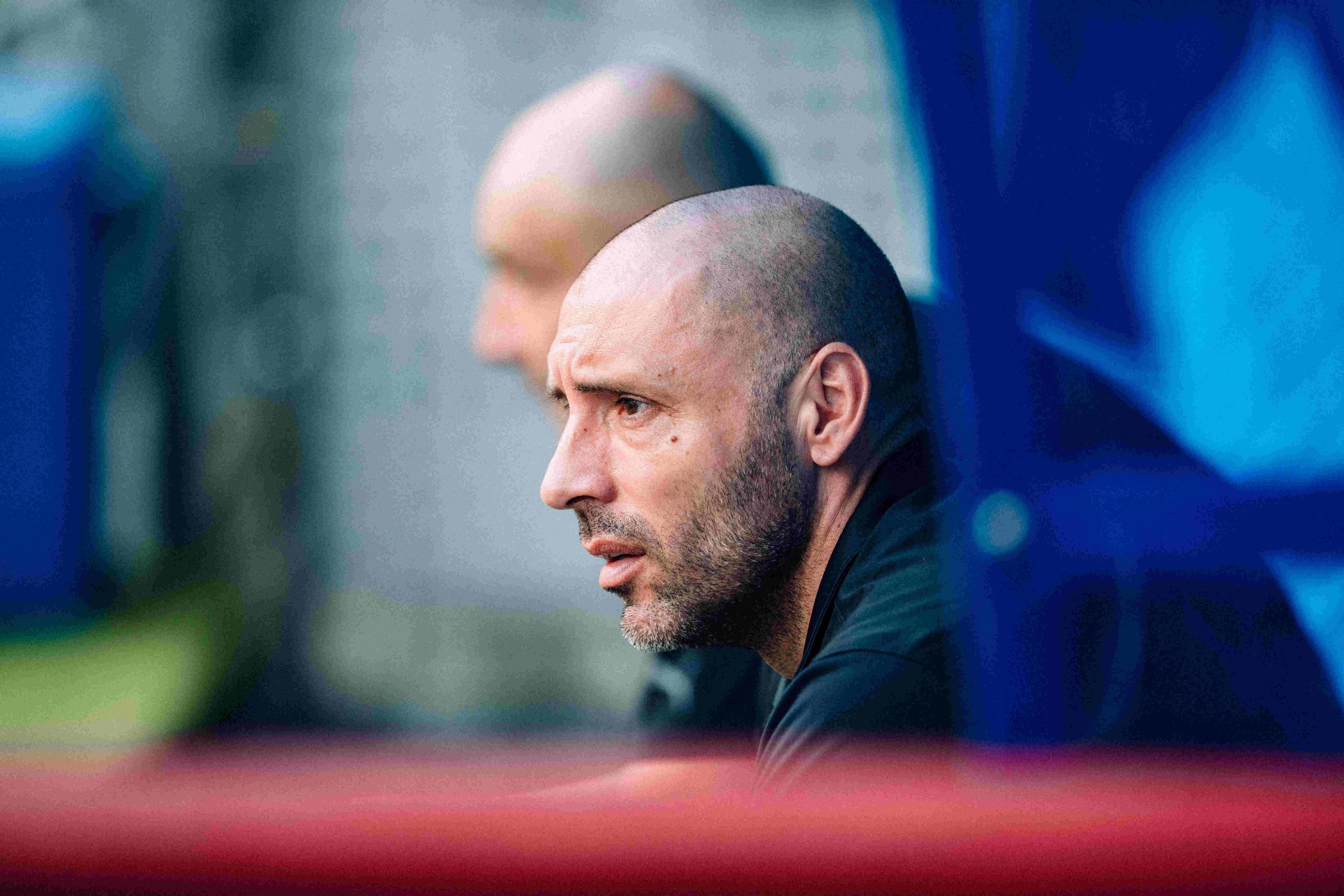 He said: "Honestly, I knew it would be a tough game because we had a lot of players coming back from National Team duty and were a bit fatigued, so I wanted to rest a couple of guys. Overall, I am satisfied with certain moments of the game, though there were times I felt less pleased.
"Of course, we also knew that we were virtually already through to the semis (of the Singapore Cup). And so, it can be difficult for the players to find motivation, especially when we have a very important game (against Bangkok) coming up."
When asked how he felt about the prospect of facing either Tampines Rovers or Albirex Niigata (S) in the Singapore Cup semis, Ranko insisted that his Sailors must be fully focused on the crucial ACL game away at Bangkok next Wednesday (29 November).
"This (Singapore Cup) game is finished, so I'm not going to focus on the competition for now…when the semi-finals come along, we'll prepare for them," said Ranko. "At this moment, our focus is only on our next game, which is against Bangkok United in the ACL."
Fresh off scoring for the national team and claiming a spot in the AIA Singapore Premier League (SPL) Team of the Year for the second time in his career, Lion City Sailors forward Shawal Anuar wants to end off a memorable week with a victory against defending Singapore Cup champions Hougang United on Saturday (25 November) evening at the Jalan Besar Stadium.
The 32-year-old, who netted against Thailand in the group stage of their second-round 2026 FIFA World Cup Qualifiers, expressed the team's target of topping Group B of the Singapore Cup.
Aleksandar Ranković's men are currently in the driver's seat to qualify for the semi-finals, with six points from two group matches while Hougang and Tanjong Pagar lie behind with three points apiece.
"It's been an amazing year for me, all the way from when I got my first start for the Sailors to now scoring goals for both club and country. Getting into the Team of the Year is definitely the best moment till date and I want to go for more," Shawal said.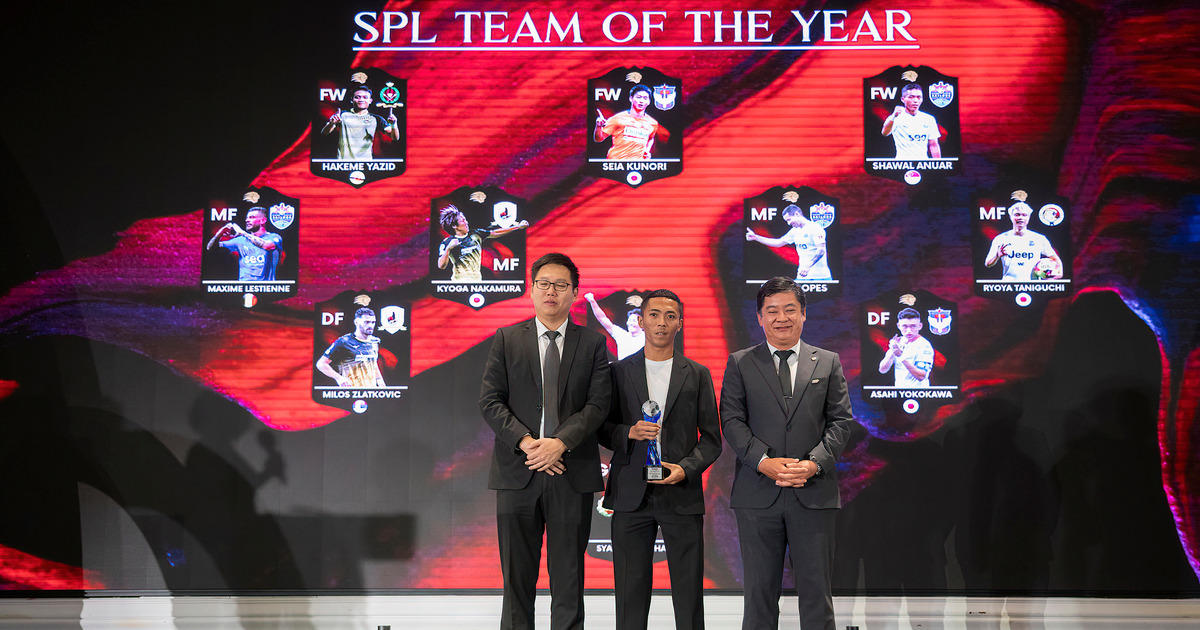 "We have to take one match at a time, we're aiming to win the Singapore Cup so our mindset will be to focus fully on this match."
He also warned his team against complacency, noting that Hougang can pose a threat to the Sailors' qualifying hopes. After all, he was part of the team in 2022 which lifted the trophy with the Cheetahs.
"We want to keep the winning momentum in the Cup going, but we're not going to underestimate our opponents. The ball is round and we just have to play like how we're used to," he said.
Teammate Lionel Tan, who was also part of Hougang's Cup winning squad in 2022, echoed Shawal's sentiments.
"It doesn't matter that it's my former team, because you want to win every single game in football," the 26-year-old centre-back said.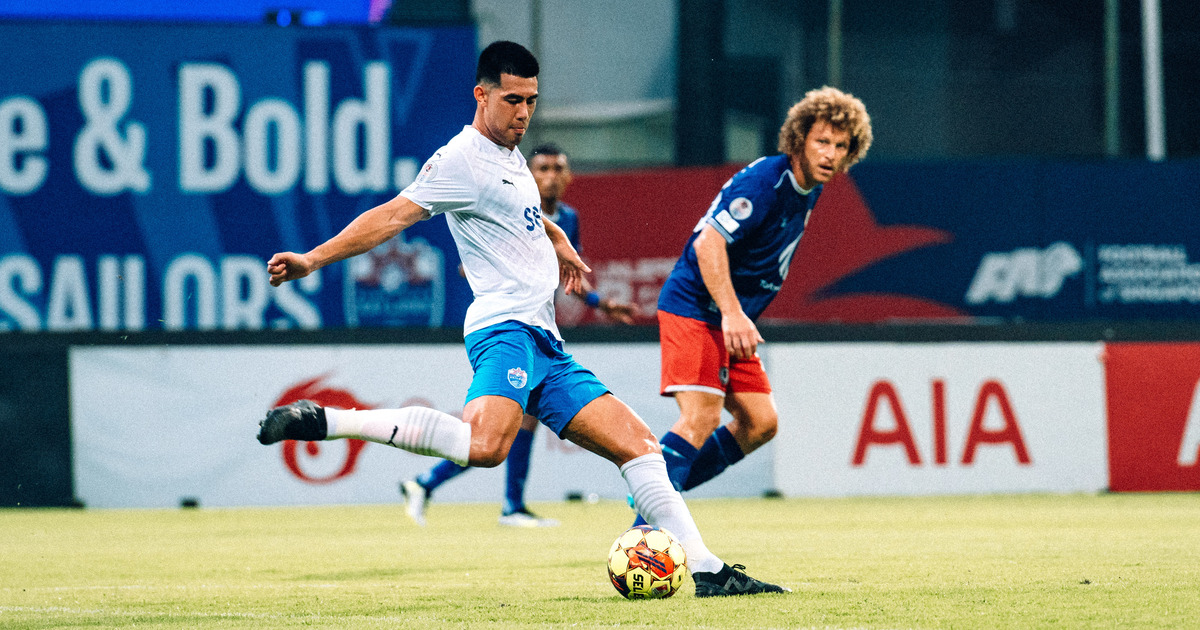 "Knowing this team, I know they certainly want to qualify for the semi-finals too. We're expecting a difficult game, but we're ready to face them."
With 10 players returning from international duty after defeats against South Korea and Thailand, fatigue could well be a factor. But Lionel and Shawal insist that the team will be fully prepared for Saturday's clash.
"Physically, it's all about recovering well for those of us who played in both games. We also need to be mentally strong and quickly switch our attention to club duties, starting with the game on Saturday," Lionel said.
"It's all about getting the team back together, we don't have a lot of time to prepare for this match. This team has worked together for a long time and we know what each of us are supposed to do."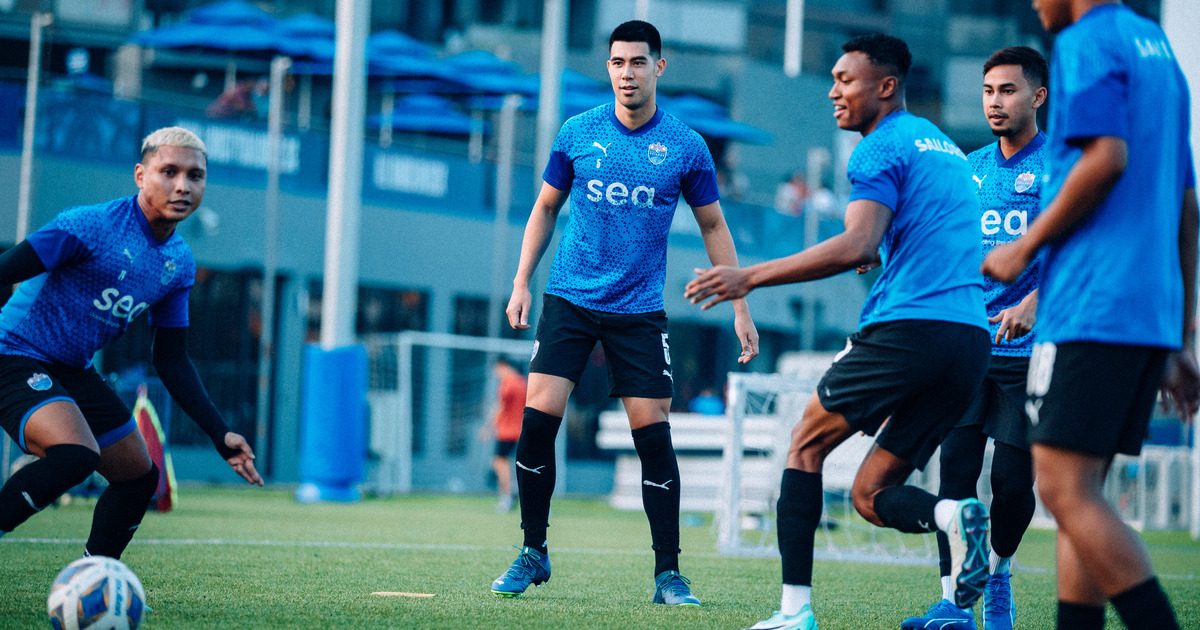 Although the Asian Football Confederation Champions League (ACL) 2023/24 Group F match away to Bangkok United comes just four days (29 November) after the Hougang clash, Lionel is confident that his Sailors are able to adapt to playing games in quick succession.
"In the last couple of months, we've been playing several matches. Mentally, we must be ready for every single match and cope with the pressure that comes with it, especially with games coming up so quickly," he said.
"We're now one step into the semi-finals, it's now our job to ensure we get the three points and make it through."
Meanwhile, Shawal will be looking to continue his goal-scoring streak, having also scored thrice in the Sailors' previous Singapore Cup 4-1 win over Tanjong Pagar United on 21 October.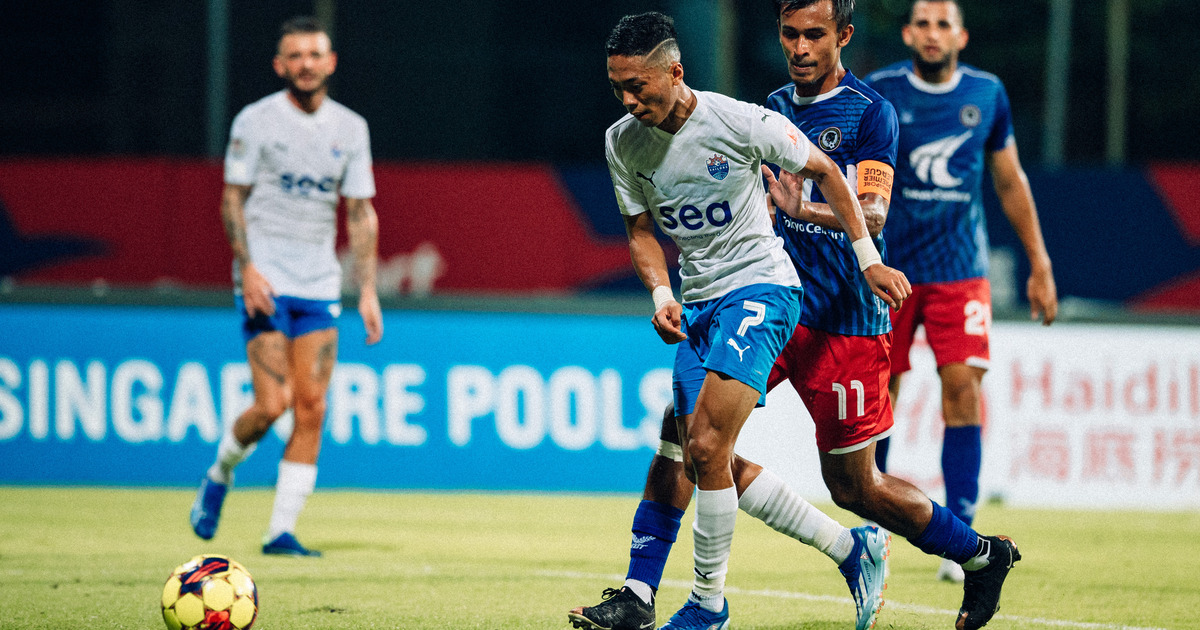 "Hat-tricks are never my target, but when I have the opportunities to score I'll take them and continue my scoring streak," said Shawal.
"We won't be taking it this easy this weekend, especially with the ACL match coming up. We want to bring a positive momentum to Bangkok too."
The 2023 Deloitte Women's Premier League (WPL) title is in the bag, and with the Lion City Sailors' coronation just days away, Ernie Sulastri Sontaril looked back on what has been a character-defining season for every Sailor involved with the Women's Team. 
Ahead of the season's final game this Saturday (25 November) against Tiong Bahru at Choa Chu Kang Stadium, the Sailors skipper's proudest moment this season is not exactly a single moment, but a resilience – across the entire team – that has peppered what has been a challenging year.
"The team showed bravery throughout the season to win the league for a second consecutive year, especially with some of our key players missing due to injury or overseas scholarships," said Ernie. 
"No matter what the obstacles were, we went through thick and thin together. We needed to adapt and build chemistry with the new players. It was great to see our young Sailors building more confidence, even scoring in matches. They will keep the Sailors' legacy going."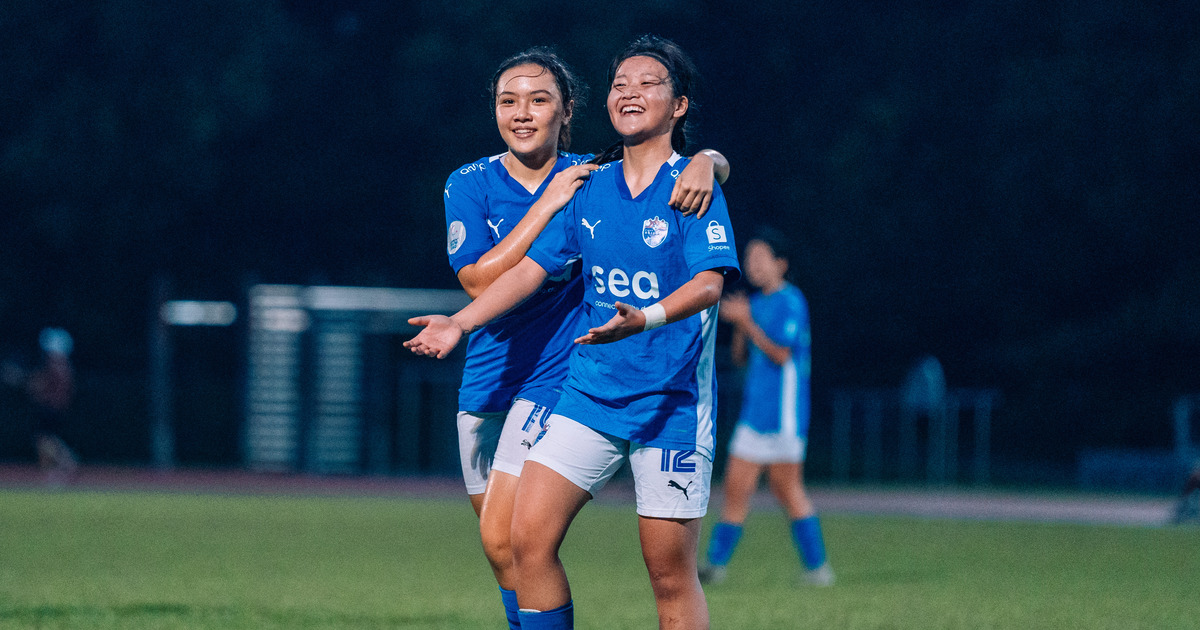 Several times across the season, the Sailors bench could only pull together just two or three players due to the slew of injuries suffered. For the veteran, resilience and trust is what encapsulated the team's spirit this season, and – should the Sailors avoid defeat on Saturday – key factors behind what could be a second consecutive Invincible season. 
"What kept us going was the belief we had in each other on the pitch. We always encouraged each other. Whenever someone made a mistake, we simply covered them and fought as a team," said the 35-year-old.
"The idea is to just stick to our game plan and enjoy this last match. I'm looking forward to finishing with a positive result and no injuries.
"This season's trophy lift will be emotional as we won't have many players present in person but I believe their heart and soul will be. We have something special planned to honour them on Saturday too."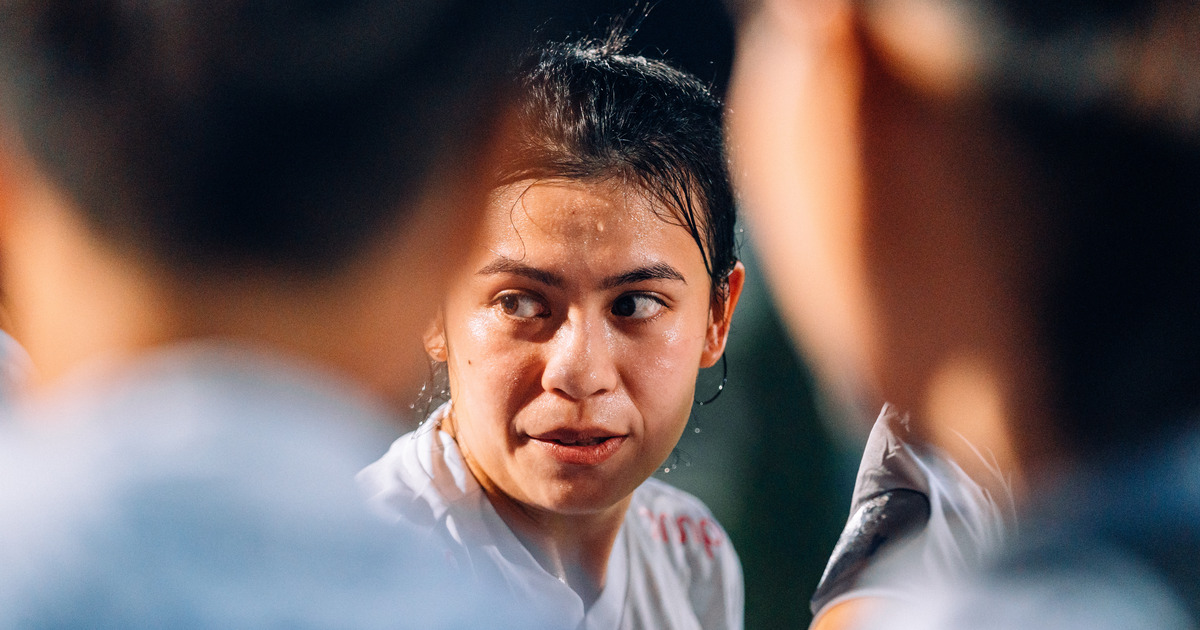 Often standing alongside Ernie in the Sailors' defence, Munirah Mohamad shares Ernie's bittersweet memory of depleted matchday squads. 
"It is definitely going to be an incredible feeling lifting the trophy on Saturday. When we think about all the injuries, not having players on the bench and even being forced to try out new positions, the hard work and dedication from the team has really paid off," said Munirah. 
"We always found ways to overcome obstacles that were thrown our way and kept a positive mindset throughout the season. 
"The seniors and juniors learned a lot from each other while training together. The youngsters are better than us in certain aspects and the seniors were able to share our experience with them," added the 26-year-old.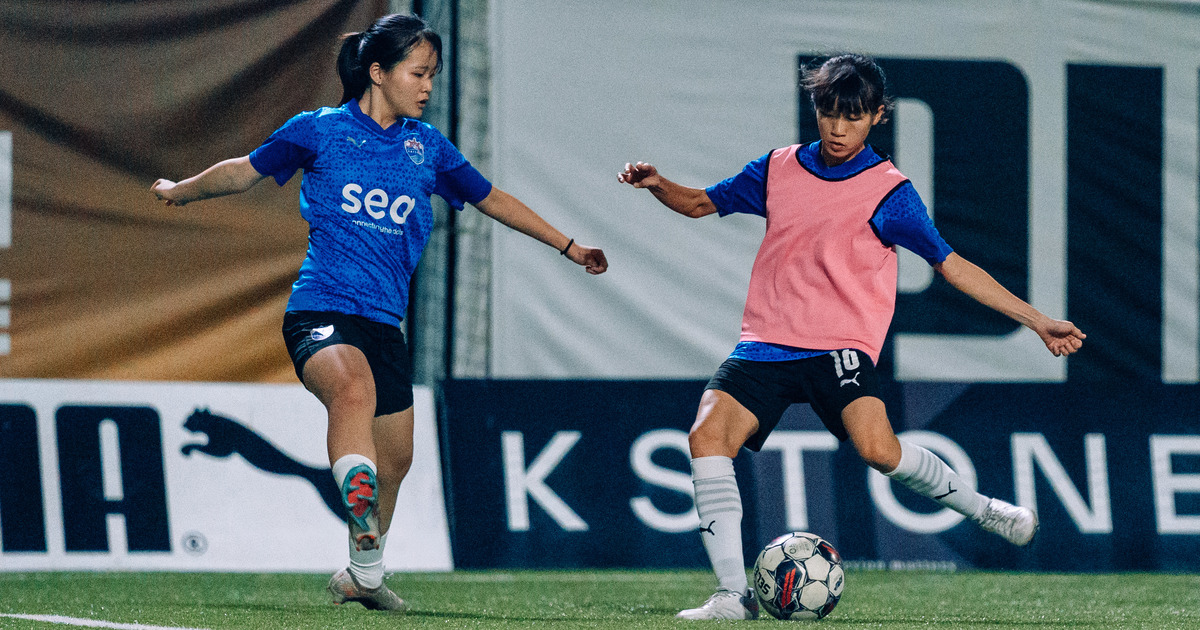 The job is not yet done however, as Tiong Bahru lies in wait.
"We are not going to be complacent. Even though we are already champions, we are going to continue to play with the same mentality that we have throughout what has been a challenging season, and finish the year with the same spirit."