Author:
Lion City Sailors
This December, the Lion City Sailors Training Centre at Mattar Road will play host to WomanGoal, the Spanish platform that looks to contribute to the global professionalisation of women's football through the WomanGoal Global Draft.  
Singapore is the sixth of 17 stops of the Global Draft that will traverse five continents, with the Lion City its first foray into Asia. The Draft will go to Japan in 2024.
In addition to unearthing talent, the Draft aims to support the 360-degree development of women footballers in preparation for the challenges around professional football, including the creation of a personal brand.
At the Singapore Draft, five players will be pre-selected alongside an additional one or two who will all have the opportunity to represent Singapore in the final Draft that will take place in the Spanish capital of Madrid where leading Spanish clubs will have direct interaction with the players in question.
Between the WomanGoal Singapore Draft and the Final Draft in Madrid, the finalist players from the 17 countries will have the opportunity to tap on WomanGoal's expertise across the various facets of the football business. 
"This is a great opportunity for female players in Singapore to show what they can do, and perhaps earn a professional contract in Europe," said Sailors' Women's Team Head Coach Yeong Sheau Shyan. 
"We are delighted to be able to support WomanGoal's efforts in Singapore and do our part to further the women's game here and across the globe.
"I know we have talent in Singapore, and I hope female players here come out to show WomanGoal selectors what they've got and grab this great opportunity." 
Trials are free of charge and are open to players aged 17 and above. Interested trialists will need to fill up this form to register their interest.
For more information go to: https://womangoal.com/en/ 
Singapore Draft details:
Date: 8 and 9 December 2023
Time: 6pm – 9pm on each day 
Location: Lion City Sailors Training Centre, 8 Mattar Road, Singapore 387727
The Lion City Sailors Women's Team needed to dig deep and turn in a gritty, spirited performance to eke out a 1-0 win against Hougang United at the Choa Chu Kang Stadium on Sunday (19 November). 
The Sailors had already secured their second Deloitte Women's Premier League (WPL) crown after beating Geylang International 11-0 on 5 November, but were tasked with the additional mission of getting through their last two league matches to secure a second unbeaten season in domestic football.
And they responded with a steely grit worthy of back to back WPL champions.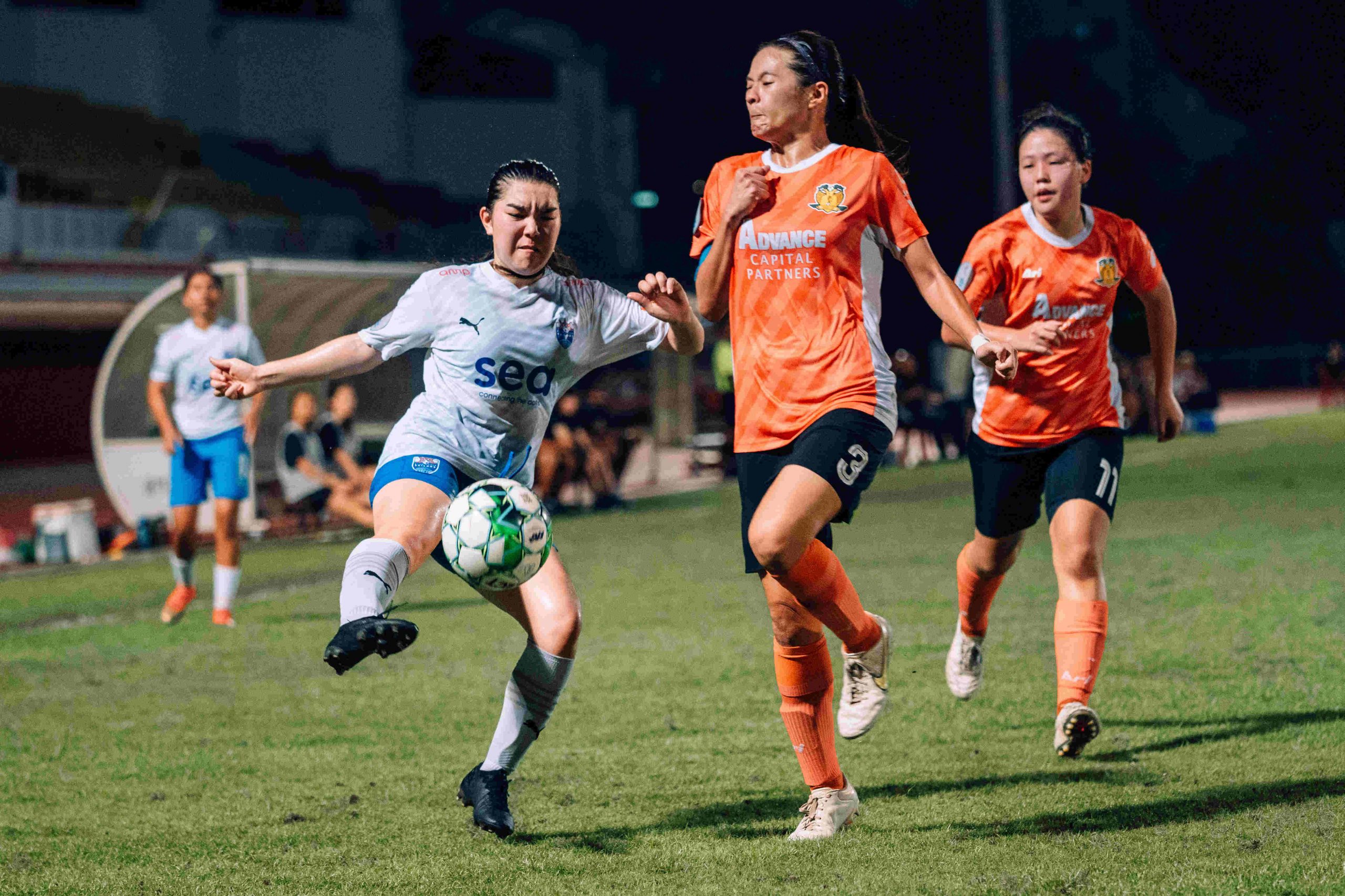 Nur Syazwani Ruzi — WPL Young Player of the Year nominee for 23 November's Football Association of Singapore (FAS) Awards Night 2023 — converted a penalty late in the second half to claim the only goal on a night that saw more stout defending than goal scoring opportunities for both sides. 
With compact defending by the Sailors and the Cheetahs in the first half, there were few good opportunities in front of goal. While the Sailors had more possession of the ball, Hougang's relentless pressing made it difficult for Sailors' Head Coach Yeong Sheau Shyan and her charges to find a breakthrough in the final third of the pitch. 
"Credit to Hougang, they made it hard for us the entire match. It was impossible to get any rhythm or flow in the game as the ball was booted away as soon as it landed," said Sheau Shyan. 
But the Sailors did carve out a couple of half chances in the first half. A speedy run down the left flank and then a smart cut-back by Cara Chang found Miray Altun, but the latter's shot was blocked. Skipper Ernie Sulastri Sontaril also tried her luck from long range twice, but to no avail.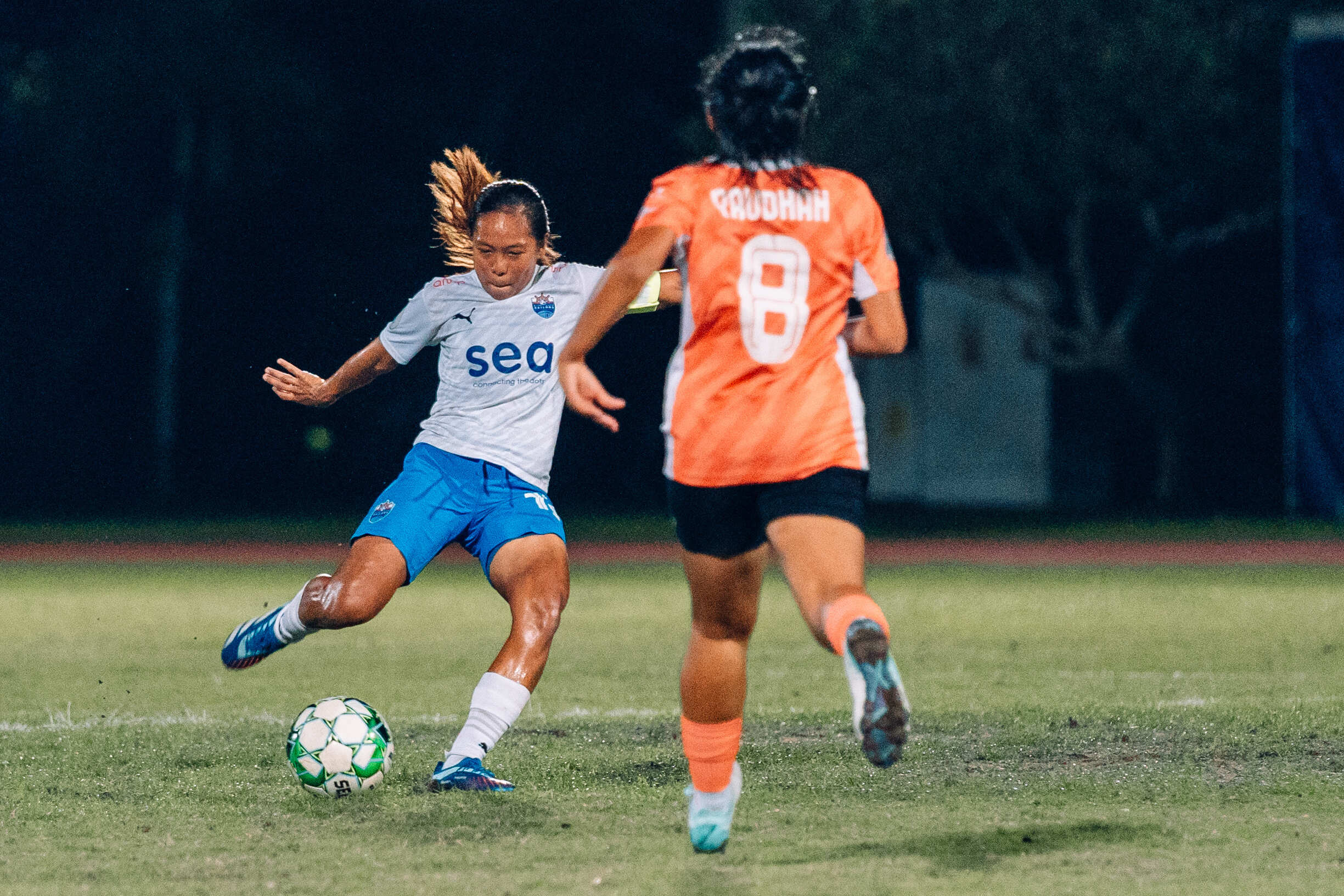 "We prepared to play in a tight space and compact block for this match but what we could not replicate in practice was how aggressive they put their bodies on the line and legs into every challenge," Sheau Shyan added. "I would say that we did prepare the team to stick with our style regardless of the frustration felt."
Instrumental in helping to keep a clean sheet against the Hougang United team was centre-back Sara Hayduchok, who assertively shut down several Cheetahs' attacks. Working alongside fellow defenders Syazwani, Munirah Mohamad and Ernie as well as goalkeeper Beatrice Tan — who all put in gutsy  performances — Sara made her presence felt on the pitch. 
"The first few minutes scared me actually because Hougang came out really strong, pressing us with a lot of intensity," Sara admitted. However, after getting her first few touches on the ball, Sara soon settled into the game. 
"Years of training help me to be strong in tackles physically," Sara said. "However, when it comes to mentality, I always go into tackles with confidence and strategically put my body in a position that protects myself from potential injury."
Pointing out that the Sailors had to learn to work in crowded spaces due to Hougang's deep defensive block, Sara shared that the team has been focused on maintaining possession in these tight areas. "We also prepared defensively for a lot of long balls as we know Hougang is a fit team that can send the ball a considerable distance," Sara added. 
Fullback Tia Foong came on as a substitute in the second half and proved to be a lively force going forward, slipping in a well-timed pass to find Josephine Ang in the final third, with the latter's shot zipping just wide of the goal.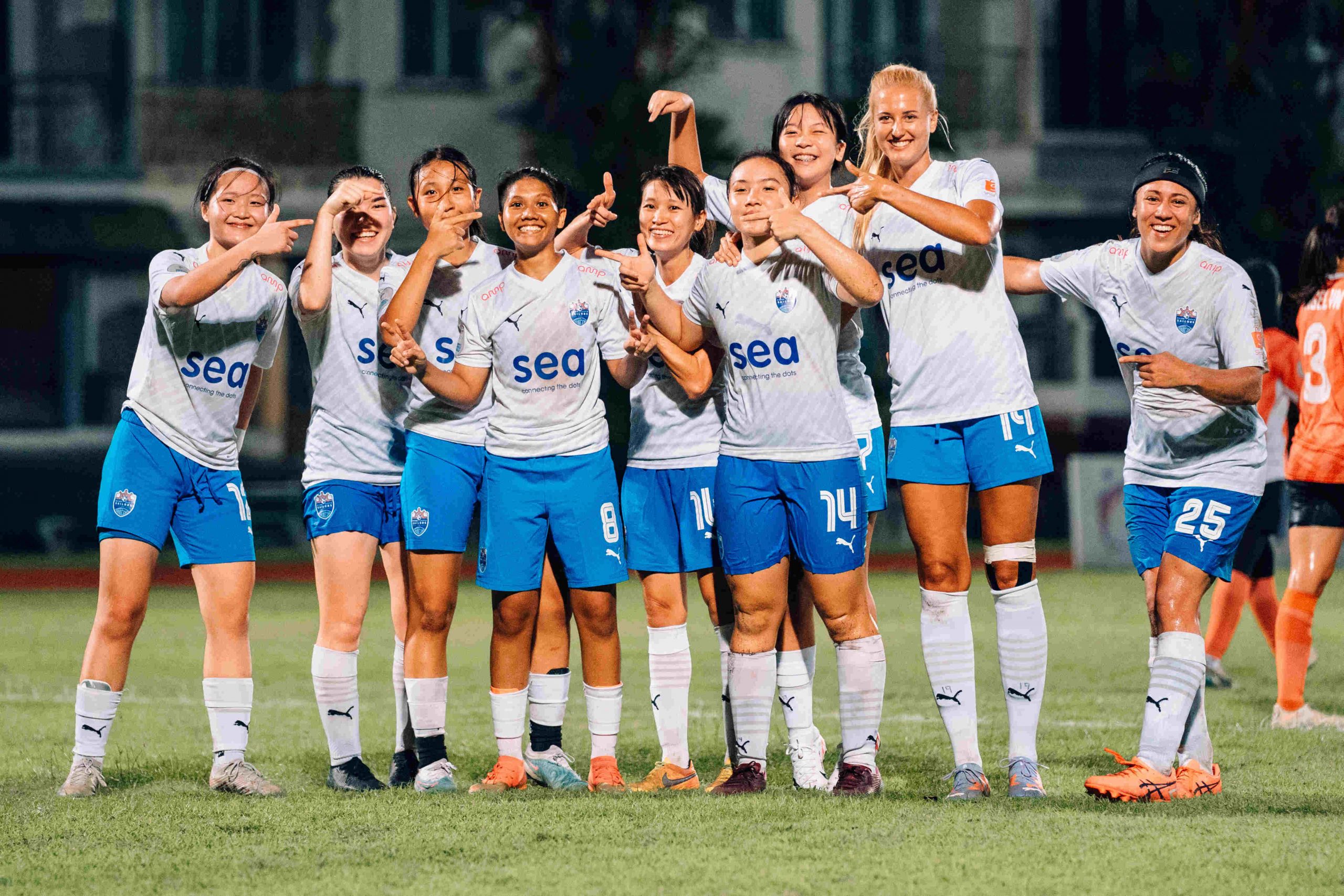 The deadlock was finally broken in the 82nd minute with Syazwani calmly converting a penalty after Sara was brought down in the box. 
Syazwani has found a knack for scoring game-winning goals from the penalty spot, after previously snatching the Sailors' only goal in a similar fashion during a tightly-contested match against Tanjong Pagar.  
The Sailors will close out their season on Saturday (25 Nov) against Tiong Bahru at the Choa Chu Kang Stadium.
"I would like to end the season with another win but most importantly, I hope we can play the last match in the style we want," said Sheau Shyan. 
The Lion City Sailors are well represented among those gunning for the honour of being named Singapore football's best performers of 2023, with eight nominations on the Football Association of Singapore's (FAS) list of nominees for the FAS Awards Night 2023.
Maxime Lestienne followed up an outstanding 2022 season with yet another sensational year in Singapore football. His 25 goals and 21 assists saw him top the Singapore Premier League's goal-scoring and assist charts this season, with the beguiling Belgian also instrumental in the Sailors' Asian Football Confederation Champions League (ACL) campaign that has already seen the team beat two-time ACL winners, Jeonbuk Hyundai Motors. 
For the second time in successive years, the magical Maxime was named as one of three players nominated for the AIA Player of the Year (POTY) award. The 31-year-old – who has forced his name into local pundits' arguments for best foreign player to grace Singapore football – will be up against Balestier Khalsa's Ryoya Taniguchi and Seia Kunori from Albirex Niigata (S).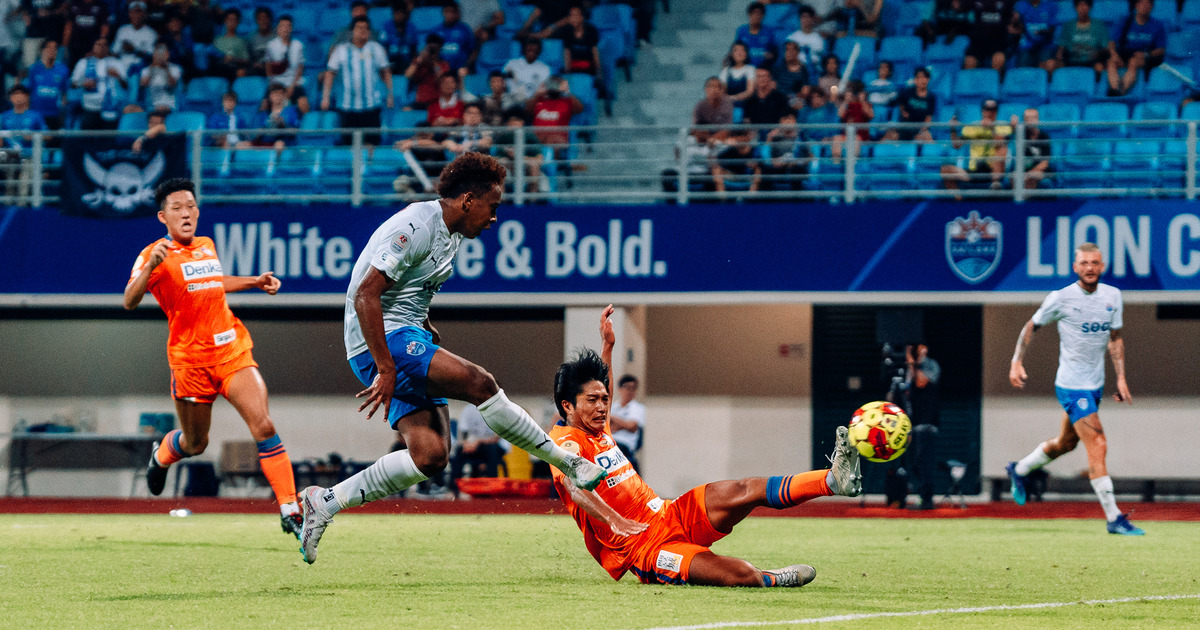 Kunori has also been nominated for the AIA Young Player of the Year (YPOTY) gong, alongside Sailors' own 22-year-old forward Abdul Rasaq and Brunei DPMM's Hakeme Yazid. 
Rasaq is the top local goalscorer in the SPL, his 10-goal haul including a sensational volley that sealed the Sailors 3-2 win over Albirex in May. 
The Sailors women – back to back champions of the Deloitte Women's Premier League (WPL) – have representatives in all the top three awards in women's football.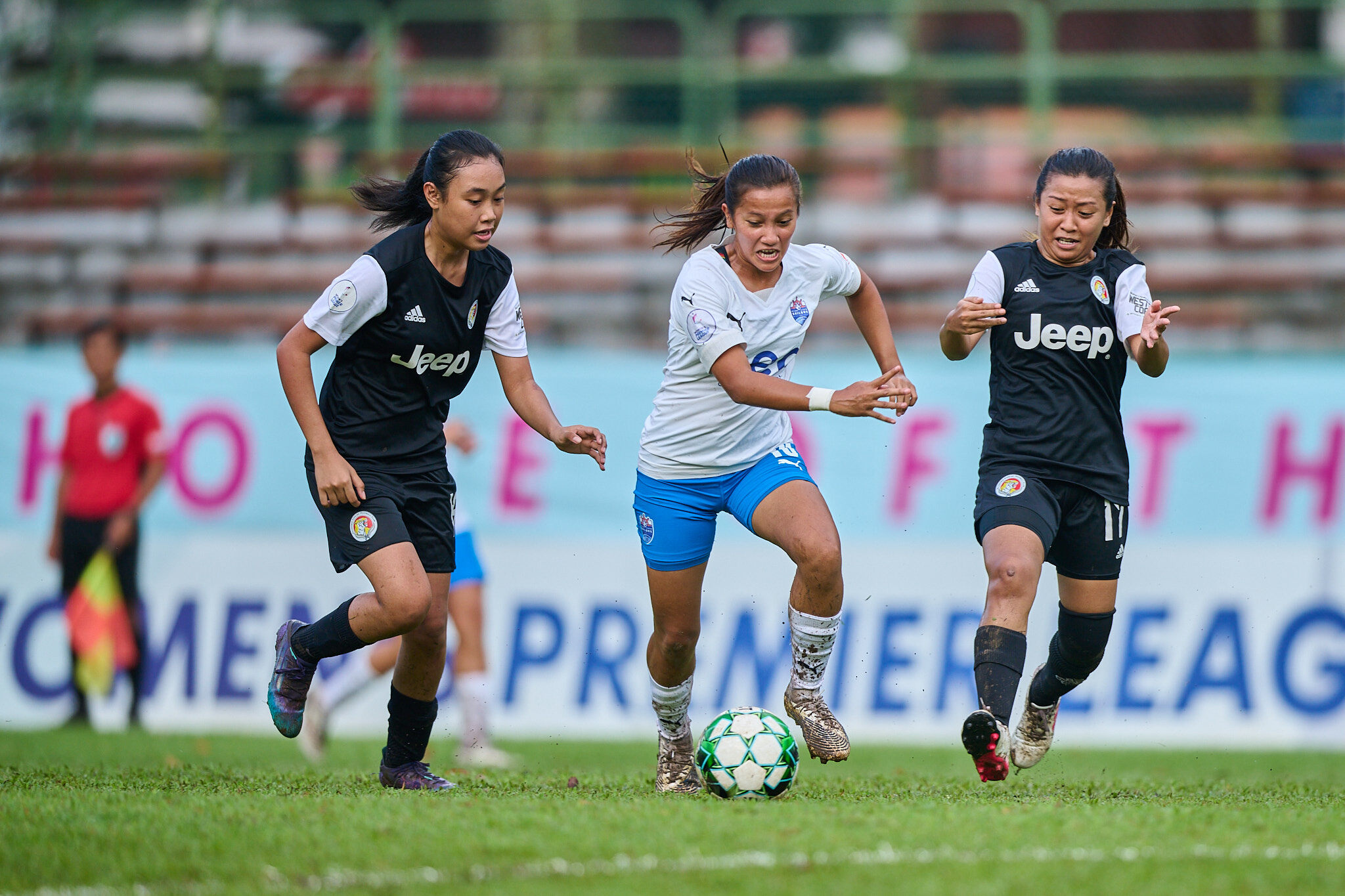 Izzati Rosni is nominated for the Deloitte Player of the Year award for the second successive year. While she did not win the 2022 award that went to Tanjong Pagar's Manami Fukuzawa, Izzati was the top scorer and won the Goal of the Year gong last year.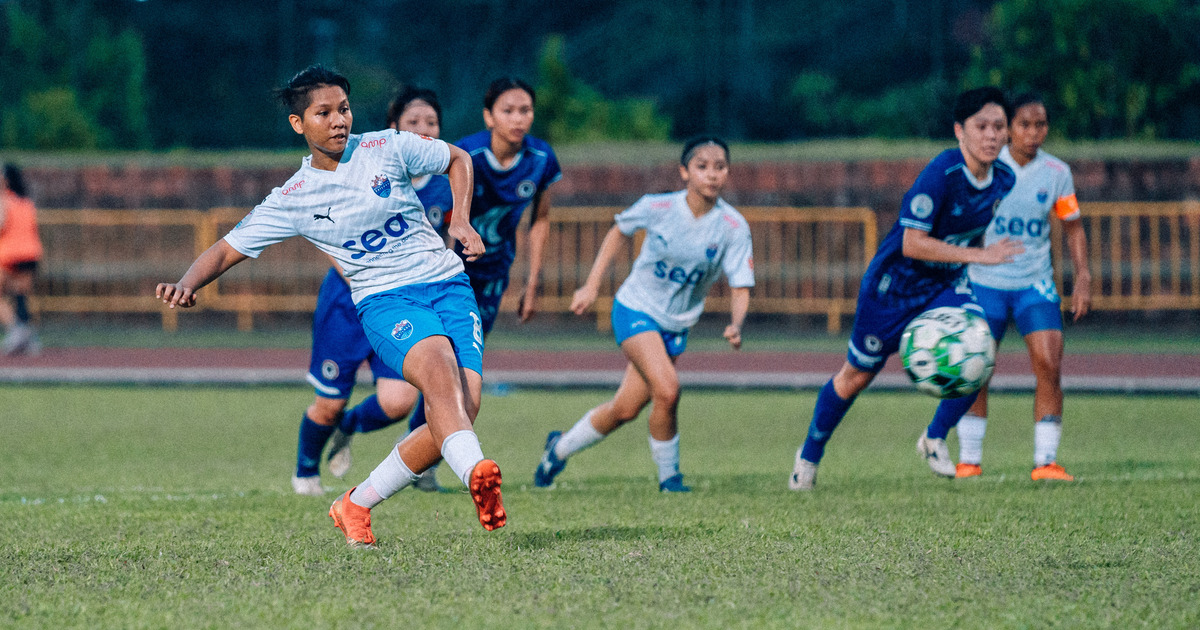 Syazwani Ruzi has been nominated for the Young Player of the Year award, following a season that saw the 21-year-old defender stand up to be counted in a season that saw the Sailors women lose several players to long-term injuries as well as overseas work and education opportunities.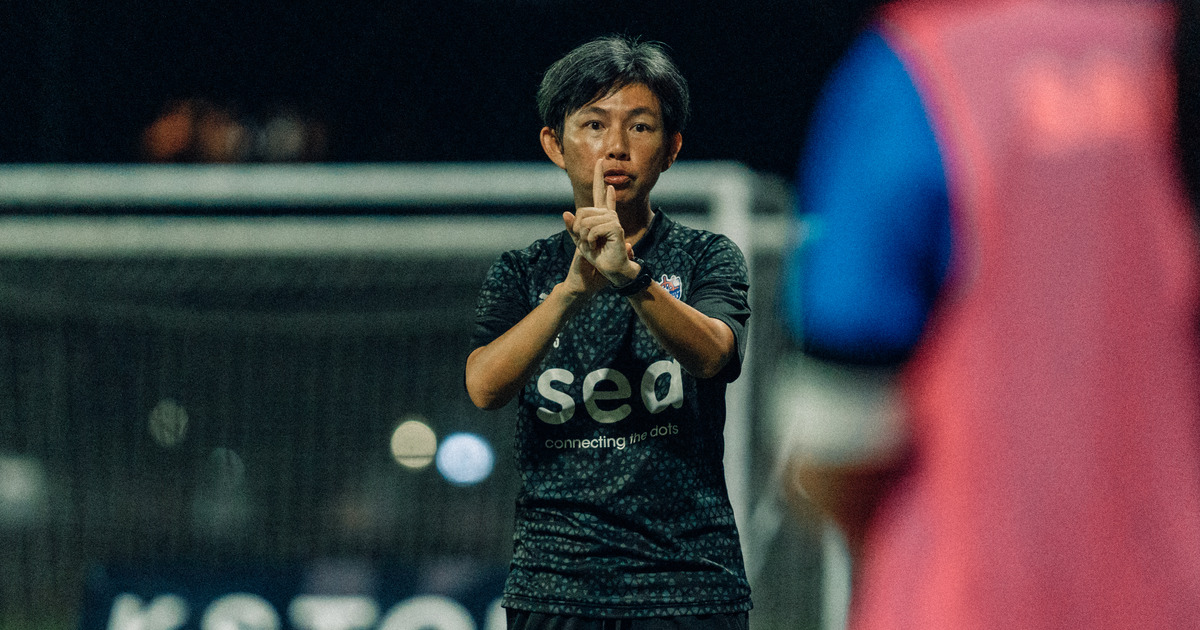 Head Coach Yeong Sheau Shyan, the 2022 WPL Coach of the Year, is up for the award again this year. She is up against Hougang United's Sivaraj Geevananthan and Tanjong Pagar United coach, Samawira Basri. 
The Sailors' media team is, for the first time, among the contenders on the FAS Awards Night.
A story from the Sailors' International Women's Day special, the Yes, I play like a girl series titled: Yes, we work like women – and it's been wildly effective is one of two features stories – along with a story delving into Izwan Mahbud return from an anterior cruciate ligament injury titled: I feel like a kid again: Izwan Mahbud back and ready to rediscover old groove – up for the Story of the Year award.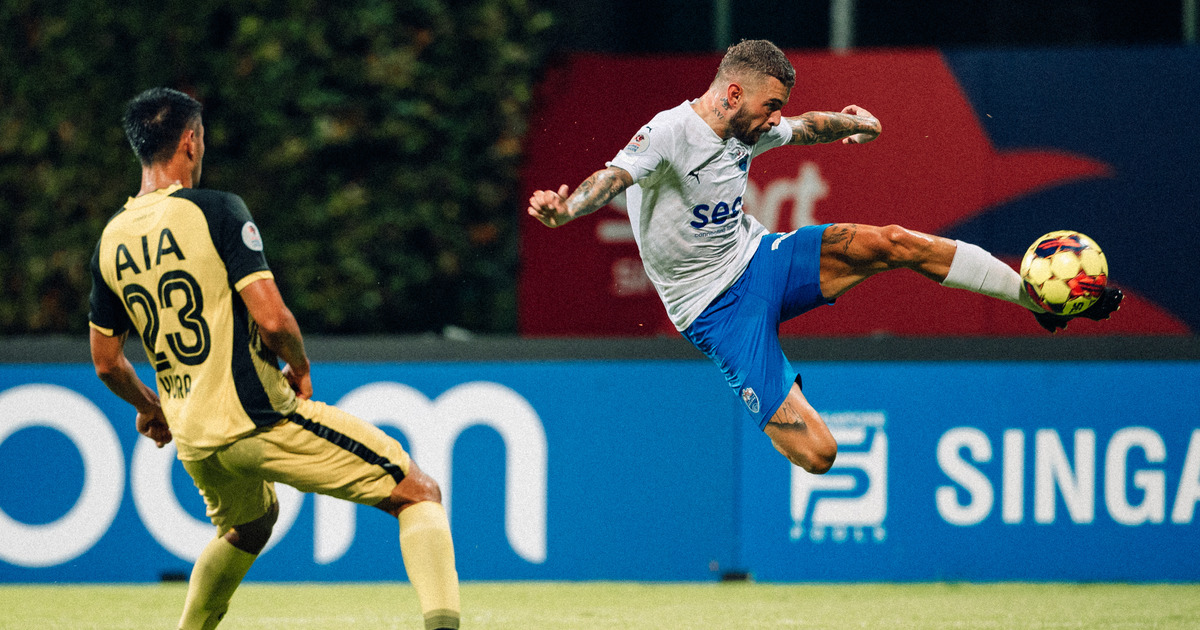 An Ashok Kumar photo of Maxime in full flight at the Bishan Stadium with the caption: Beguiling mix of Belgian muscle and magic is up for the Photo of the Year award. 
The FAS Awards Night will be held on 23 November at the Orchard Hotel, with the theme: Unity.
Sailors' nominees for FAS Awards Night 2023
AIA Player of the Year: Maxime Lestienne
AIA Young Player of the Year: Abdul Rasaq 
SPL Top Scorer: Maxime Lestienne (Winner)
Deloitte WPL Player of the Year: Izzati Rosni 
WPL Young Player of the Year: Syazwani Ruzi
WPL Coach of the Year: Yeong Sheau Shyan
Story of the Year: Yes, we work like women – and it's been wildly effective and I feel like a kid again: Izwan Mahbud back and ready to rediscover old groove both by Kenneth Tan 
Photo of the Year: Beguiling mix of Belgian muscle and magic by Ashok Kumar 
Miray Altun netted a brace in last Sunday's (5 November) Deloitte Women's Premier League (WPL) 11-0 win over Geylang International that sealed the title for the Lion City Sailors, with those goals taking her season tally to eight, the Sailors' second highest goal tally behind Izzati Rosni's 12.
And while the 18-year-old is hoping to keep up with her goal scoring form when the women take on Hougang United on Sunday (19 Nov) at the Choa Chu Kang Stadium, it is clear that the forward's drive for team success trumps any ranking or goal scoring feats.
"I hope to contribute more to the team in the last two games by assisting and scoring in any given opportunity, and I am happy that I was able to contribute more than I did last year," said Miray. 
"But I believe it is a team effort, because at the end of the day, what matters is our total goals and the points we can gain per match.
"I'm not really keen on comparing myself to my teammates because we're all skilful players in our own right. I am a competitive person but it's really competing against myself."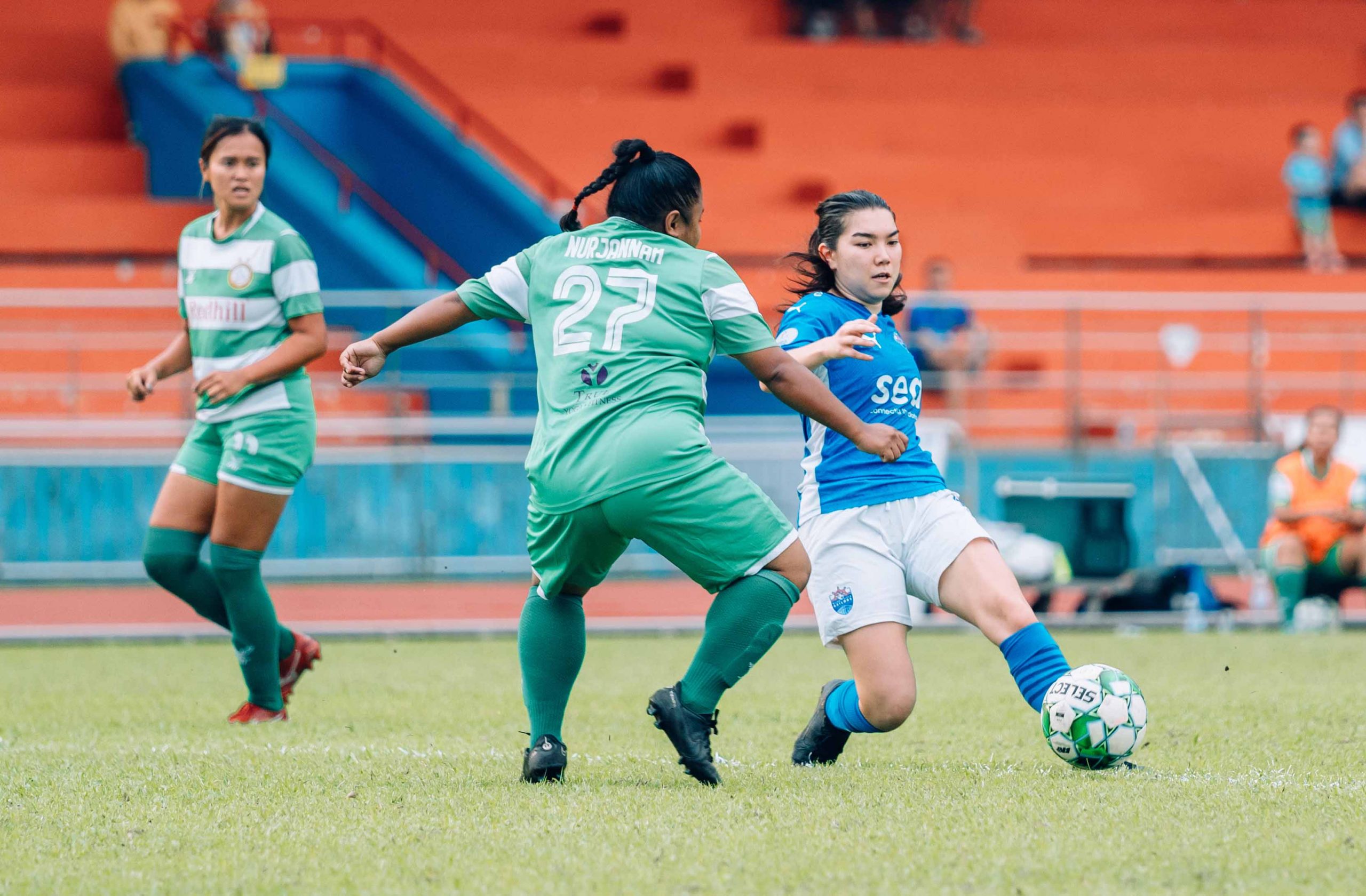 While Miray credits Head Coach Yeong Sheau Shyan's training for her success in front of goal, Miray has added her own personal touch to a training system she believes has been effective.
"The training helps me in terms of learning how to get into open spaces and go into shooting positions more smoothly," said the forward.
"What I've been doing differently from last year is having visualisation training where I picture myself scoring. I do that more actively now than ever and I think it is working."
Looking ahead to facing an in-form Hougang side, Miray and the team have their eyes on three points and a clean sheet.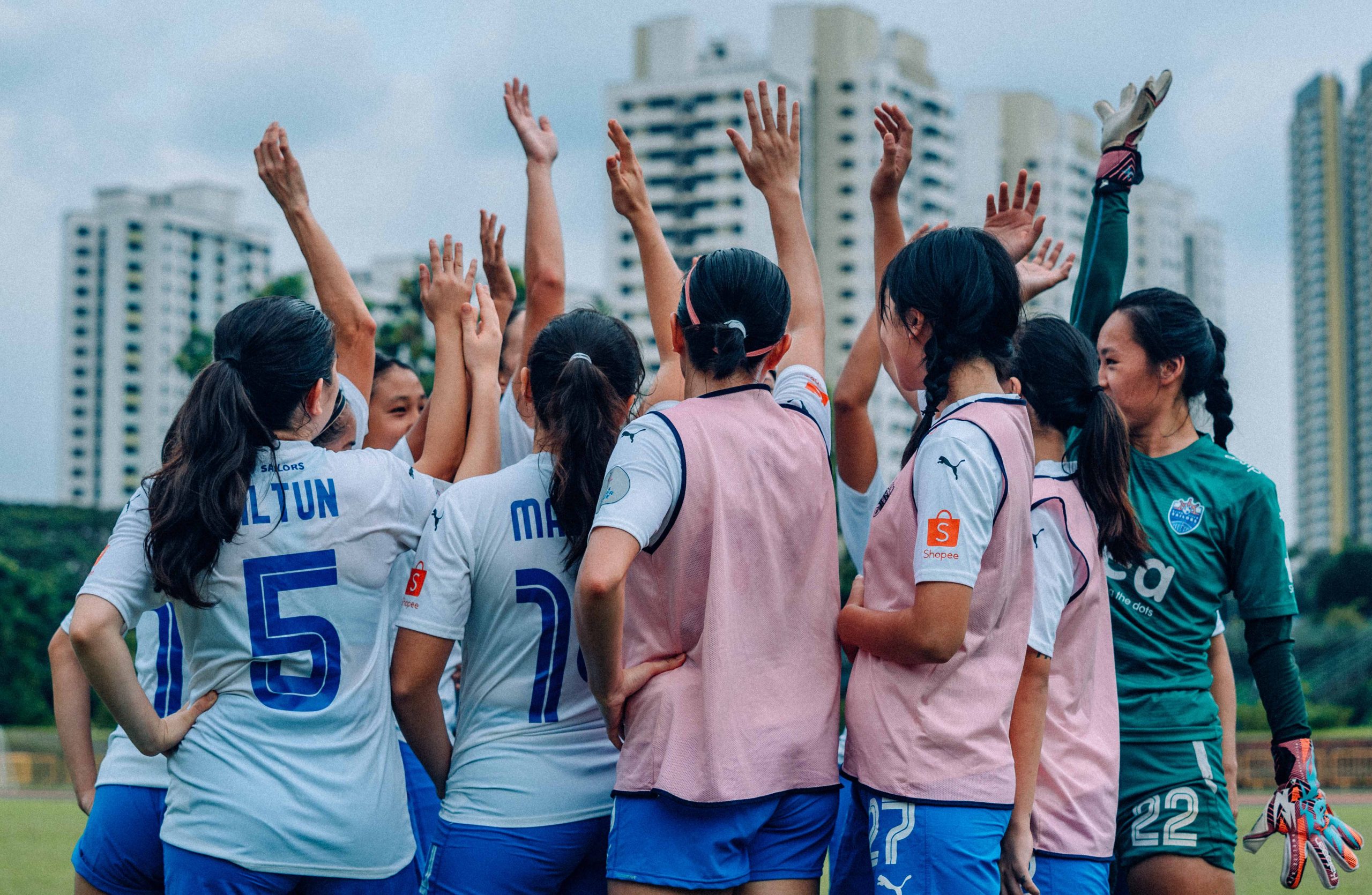 "Our team is different from the last time we played against Hougang in July because we have lost some players through injury and other commitments. The team dynamic has changed but Coach Sheau Shyan has given us new adaptations to make," said Miray.
"We know that Hougang has a solid defence, but I am quite excited to see how we can break through them. We need to keep the same intensity we had this whole season and minimise mistakes so we don't concede goals."
Fellow forward Nica Siy was part of last weekend's skeleton squad – the women only managed 11 players on the day, and not all of them were fully fit – when she returned to action after missing several games due to work commitments. Available for selection against Hougang, the mid-season signing called for her teammates to complete the job in a season that has witnessed consistently excellent performances.
"We've been unbeaten throughout the season and we would like to maintain that. We're determined to finish the season with the same level of excellence that got us the title," said Nica who signed with the Sailors women earlier this year, in August.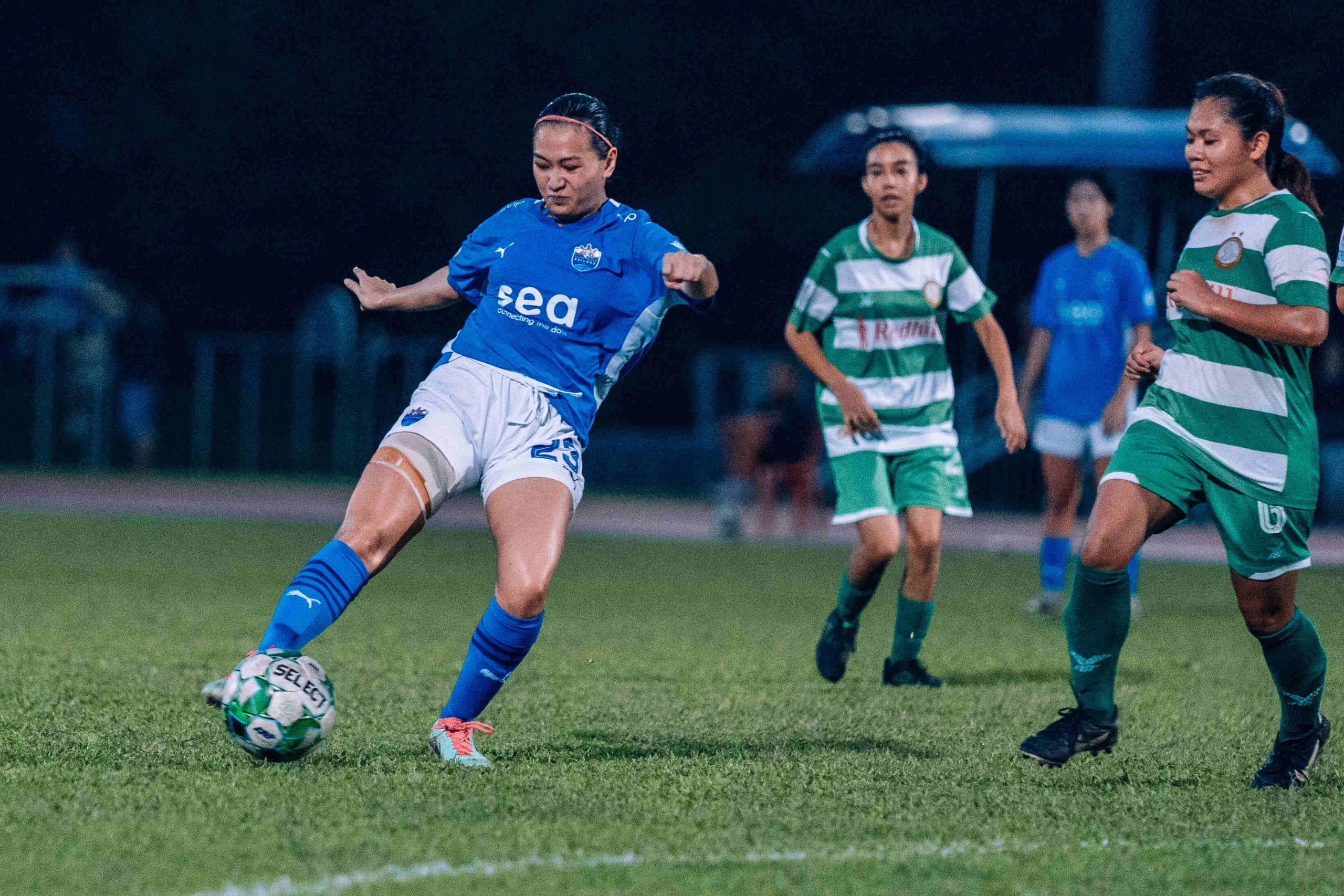 The Philippines-born forward got her first goal for the club last Sunday, making her the 19th Sailor to score this season. 
"It was a remarkable experience and marked a significant moment in my journey with the team. The goal made me feel like I'm back in the groove," she gushed.
"Playing in Singapore has been an incredible journey. I've enjoyed every moment of evolving alongside my teammates and embracing the unique spirit of this country. With just two games remaining, my focus is to continue improving, maintain a high performance and contribute to our team's success."
There was a hint of a smile pulling its way onto his face as he made his case, but Maxime Lestienne's wild commitment was crystal clear.
It was only a game of rondo and possession had been conceded, but the Lion City Sailors winger was not about to surrender – at least not without a fight.
"He touched (the ball), I swear!" bellowed the Belgian, his competitive streak bubbling to surface.
Maxime is part of the 23-strong Sailors' squad that arrived in Hong Kong on Monday (2 October) ahead of Wednesday's Group F Asian Football Confederation Champions League (ACL) clash against Kitchee SC.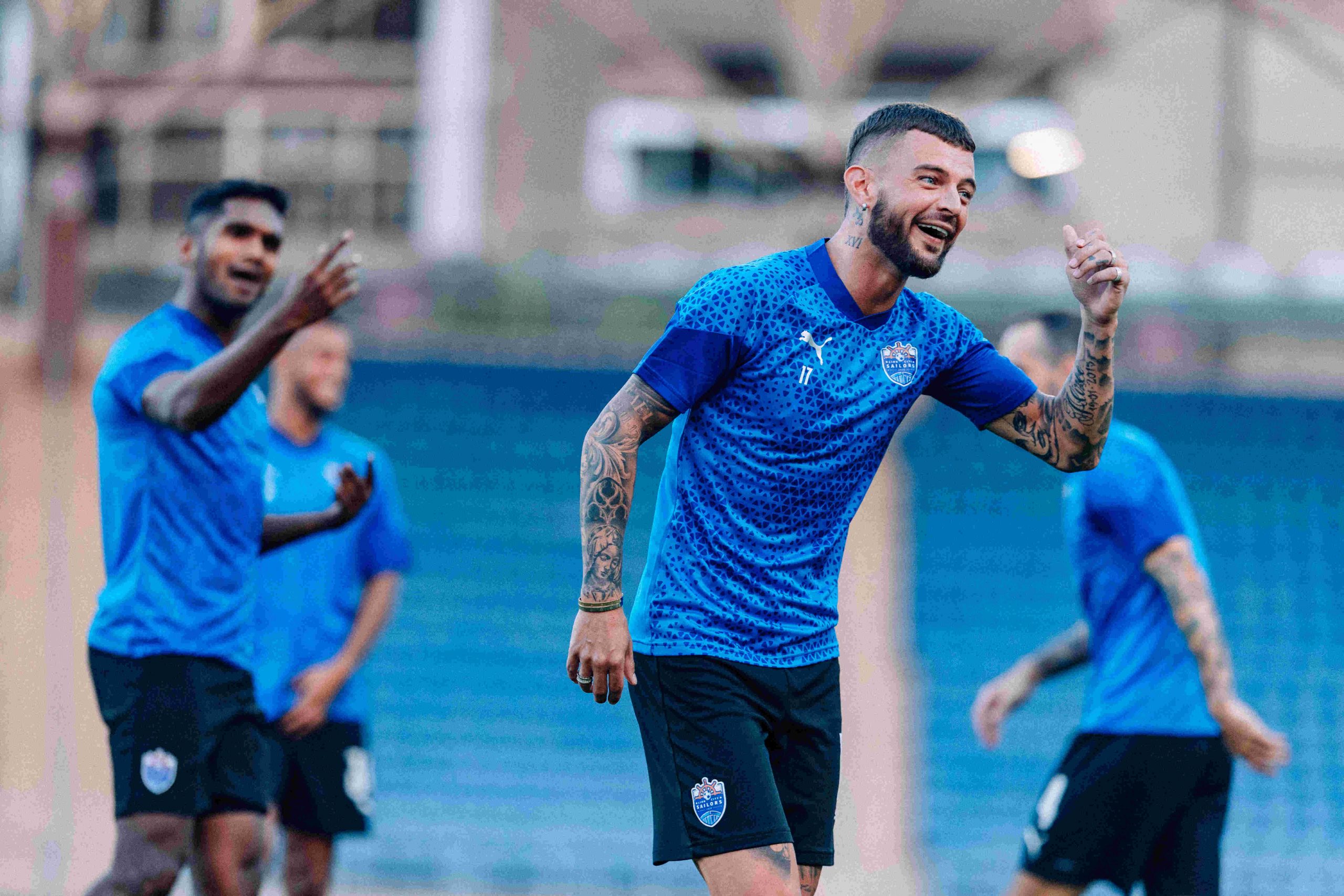 And across what was the Sailors' first training session at Hong Kong's Siu Sai Wan Sports Ground – and indeed, from the moment the squad gathered at Changi Airport before dawn broke on Monday – it was clear that Aleksandar Ranković's men mean business.
This was the first time that the Sailors Class of 2023 travelled together for a competitive fixture, and while some were understandably excited, there were older heads who seemed to retain their focus throughout the day, their stoic faces framed by headphones.
After the four hours it took to traverse the 2,805 kilometres from Changi to Hong Kong International Airport, the Sailors were surprised with some fanfare.  A few local fans gathered to catch players for autographs and photos with some continuing onto the team hotel, waiting for the Sailors to appear before – and even after – their training session.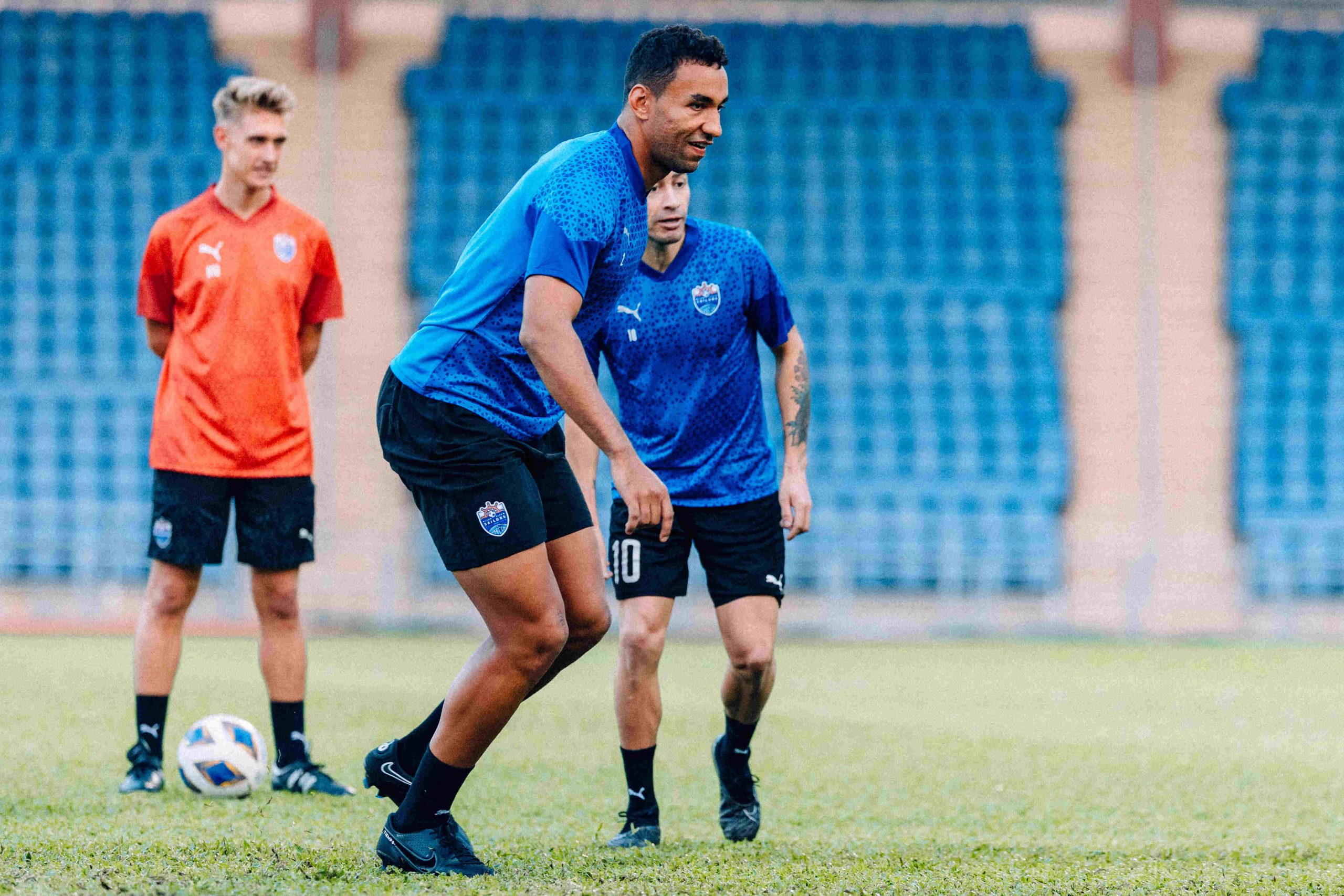 The session may have started some jokes, some ribbing and Maxime's emotive outburst, but at the Siu Sai Wan Sports Ground – a venue that witnessed goals from Italian legends Gianluca Vialli and Roberto Di Matteo in a Chelsea 3-2 win over South China in a 1997 friendly – Ranko made his charges work hard.
Alongside Brazilian defender Pedro Henrique, who threw himself into every challenge and every drill at the session, the likes of captain Hariss Harun and Rui Pires were dripping with sweat by the time Ranko blew the final whistle to close the session.
Indeed, even off the pitch the Sailors' commitment to the cause was all too evident.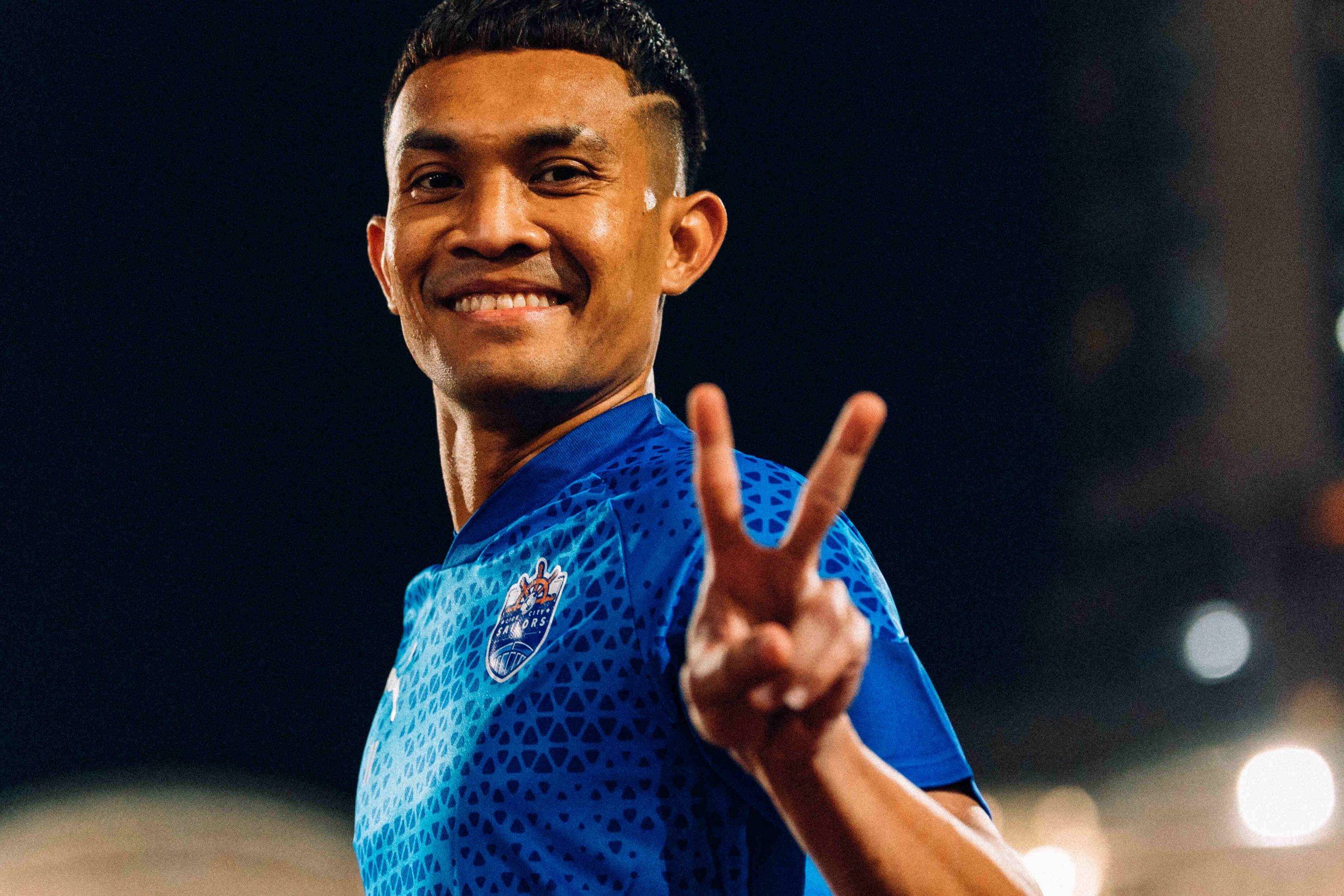 Hafiz Nor had missed the team's morning flight due to the birth of his third child on Sunday evening, but after ensuring that both mother and baby girl were good and comfortable, the Sailors vice-captain rejoined the team, sprinting straight from Hong Kong's airport to the Siu Sai Wan Sports Ground for training.
From Maxime's exasperated appeal, to the broad smiles of third-time father, Hafiz, the Sailors closed their first day in Hong Kong brimming with positivity that was equally matched in the excitement of the members of the Crew.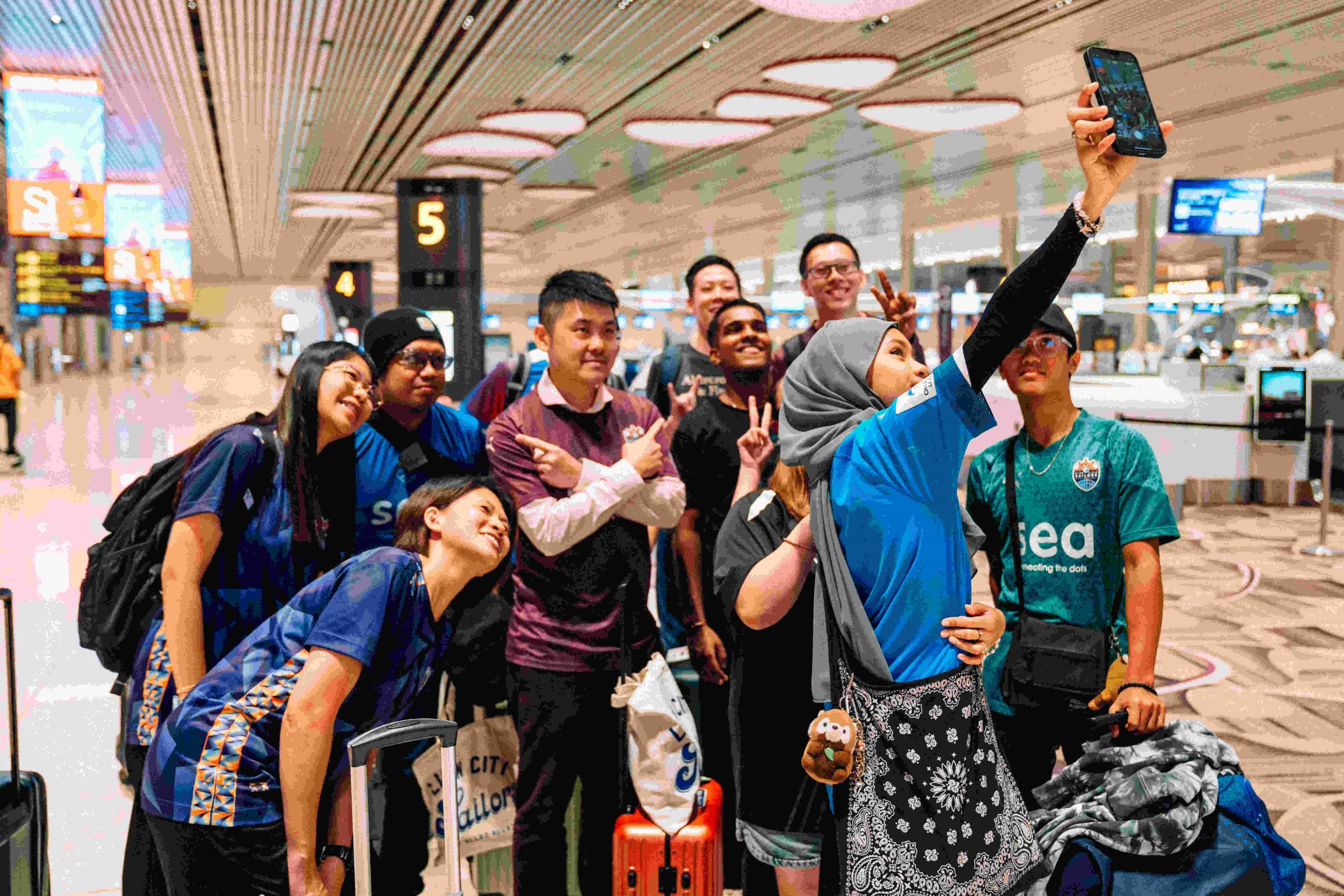 The 10-strong Crew assembled at Changi just before midnight to prepare to stand alongside their beloved Sailors in the Hong Kong Stadium on Wednesday for the task at hand, an ACL battle against Hong Kong champions Kitchee – and they could not ask for more positive vibes in and around the Sailors camp.
The absence of several players – either out injured or unavailable – and Head Coach Yeong Sheau Shyan, who is away on personal matters, did not halt the Lion City Sailors Women's charge towards the Deloitte Women's Premier League (WPL) title. 
Despite being able to name only two substitutes in a matchday squad managed by Izz Haziq, the defending WPL champions continued their unbeaten streak in the 2023 season with a 1-0 win over Still Aerion FC on Saturday (19 August) at the Choa Chu Kang Stadium. 
The win extended the Sailors Women's lead at the top of the WPL to seven points, before nearest challengers Albirex Niigata (S) take on Balestier Khalsa on Sunday (20 August).
Josephine Ang's third goal of the season was enough to help her side gain victory. 
At the other end of the pitch Munirah Mohamad and Nur Umairah Hamdan held the fort down in the backline in the absence of skipper Ernie Sulastri Sontaril, with the experienced Beatrice Tan helping to ensure yet another clean sheet.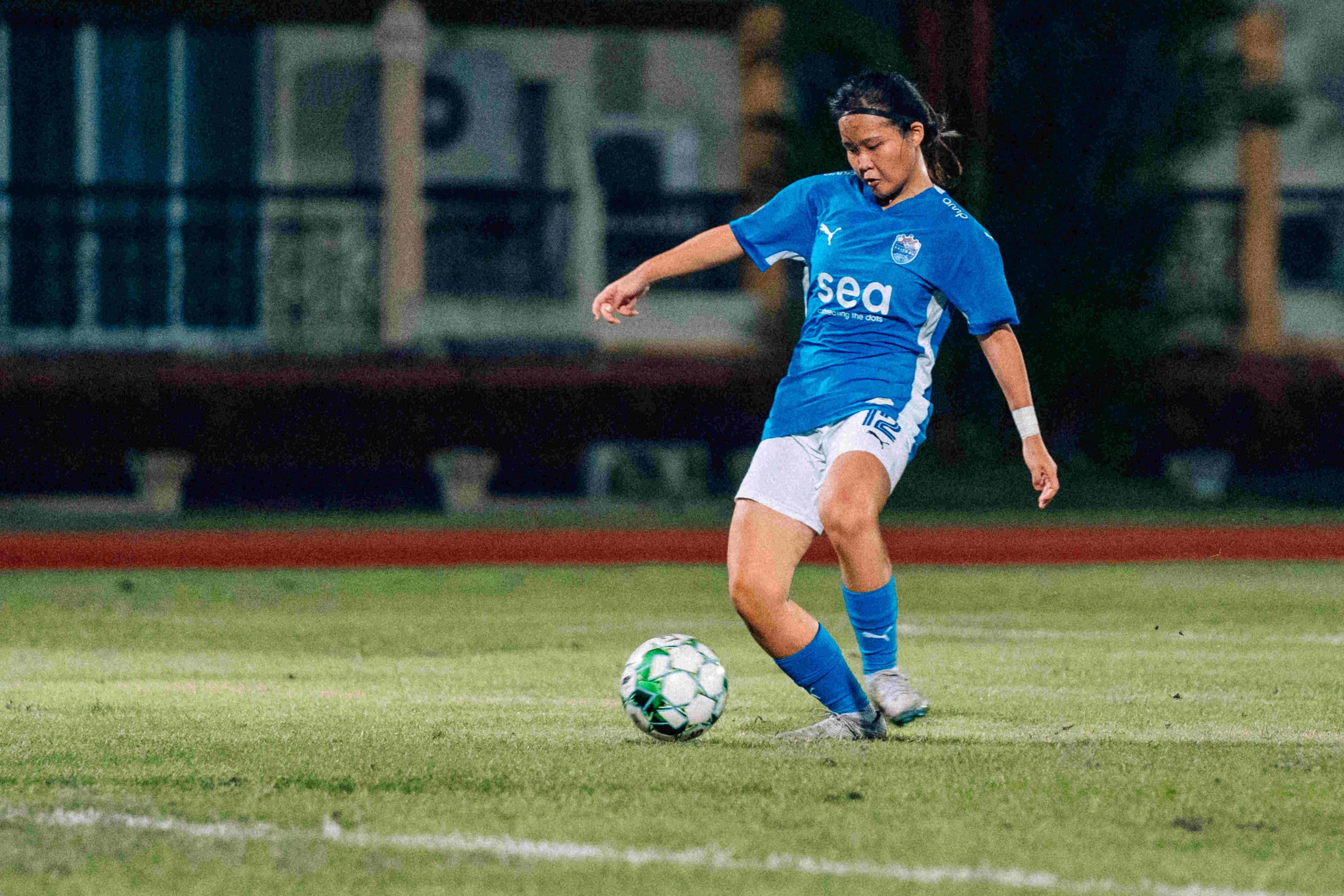 It took only nine minutes for the Sailors to go ahead. Nur Syazwani Ruzi's well-weighted cut back from the right wing fell perfectly for Josephine, whose clinical finish gave the opposition keeper no chance.
The 16-year-old came close to bagging her second goal in the 33rd minute. The opportunity came from yet another cut back, this time from the speedy Miray Altun, but Josephine's left-footed shot hit the side netting.
Sailors' goalkeeper Beatrice, who had a relatively quiet first half of football, was tested just before half-time by Carmen Calisto. With three defenders on her tail, the Aerion forward rushed her shot that was easily gathered by Beatrice in the Sailors goal. 
The first of two substitutions was made in the 70th minute when Sara Hayduchok came on to make her Sailors debut and the new signing helped the team see out a win, in which they chalked up a 10th clean sheet in 11 games in 2023.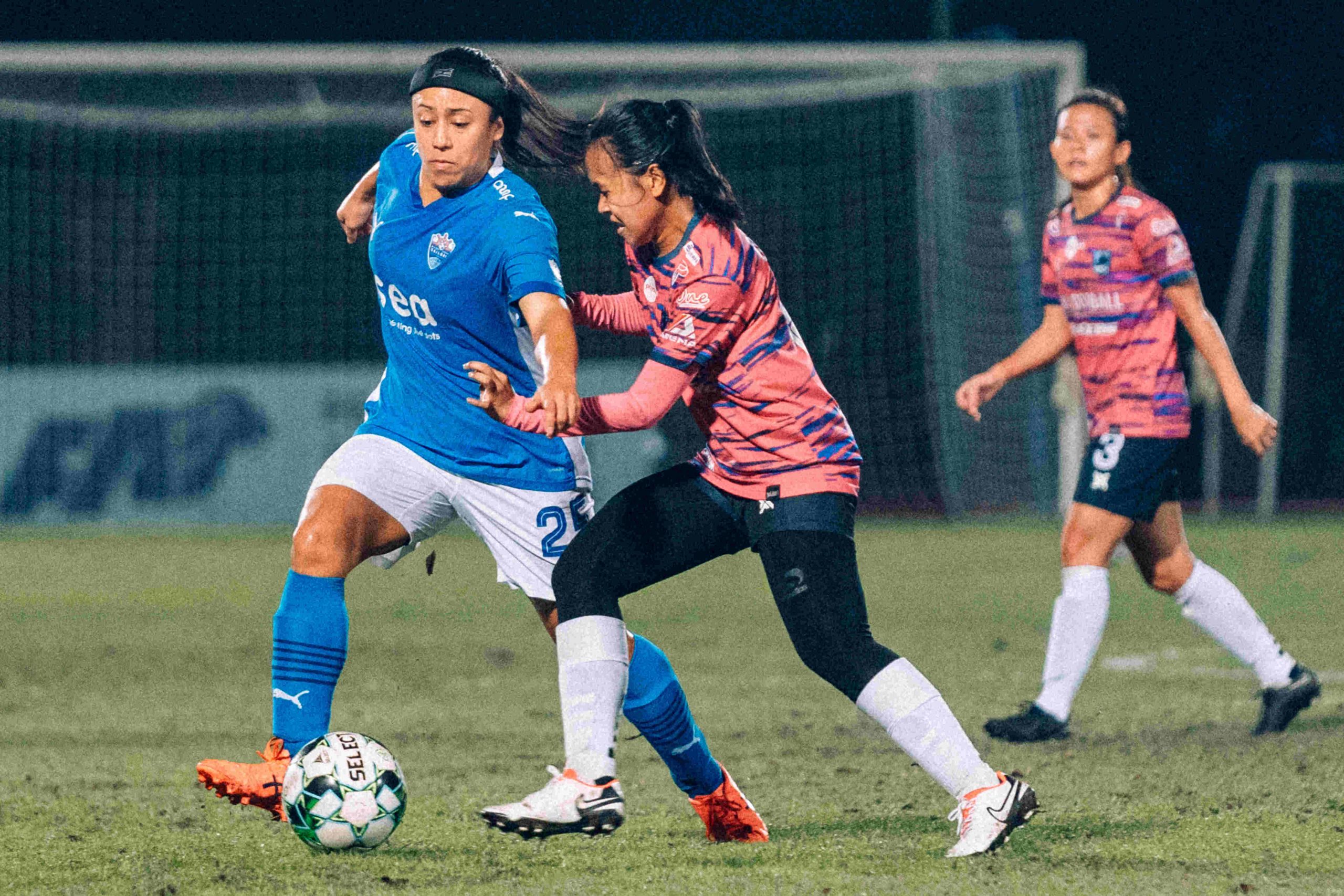 "It was a lot of fun! I'm excited to continue learning from everyone. It's a really unique experience for me to transfer to another club in mid-season," she said. "I think I need to work on my versatility and on adjusting to the style of play. There are so many veterans here who are willing to teach me and I'm making full use of that."
Sara was not the only substitute who made waves under the floodlights on Saturday night. Goalkeeper Noor Kusumawati (Wati), usually commanding the backline from between the sticks, this time had to do her part for the team in the opposition penalty box. 
The 33-year-old came on as a forward to roaring cheers from the Choa Chu Kang stands. 
The first and only other time Wati swapped her goalkeeping kit for an outfield jersey was on 21st October 2022 against Thai outfit, Phranakorn FC in the Women's Football Championship. Back then, Sheau Shyan said: "I have to praise Wati. She has never played outfield in a match before, but she is willing to do it for the team and didn't look out of place at all."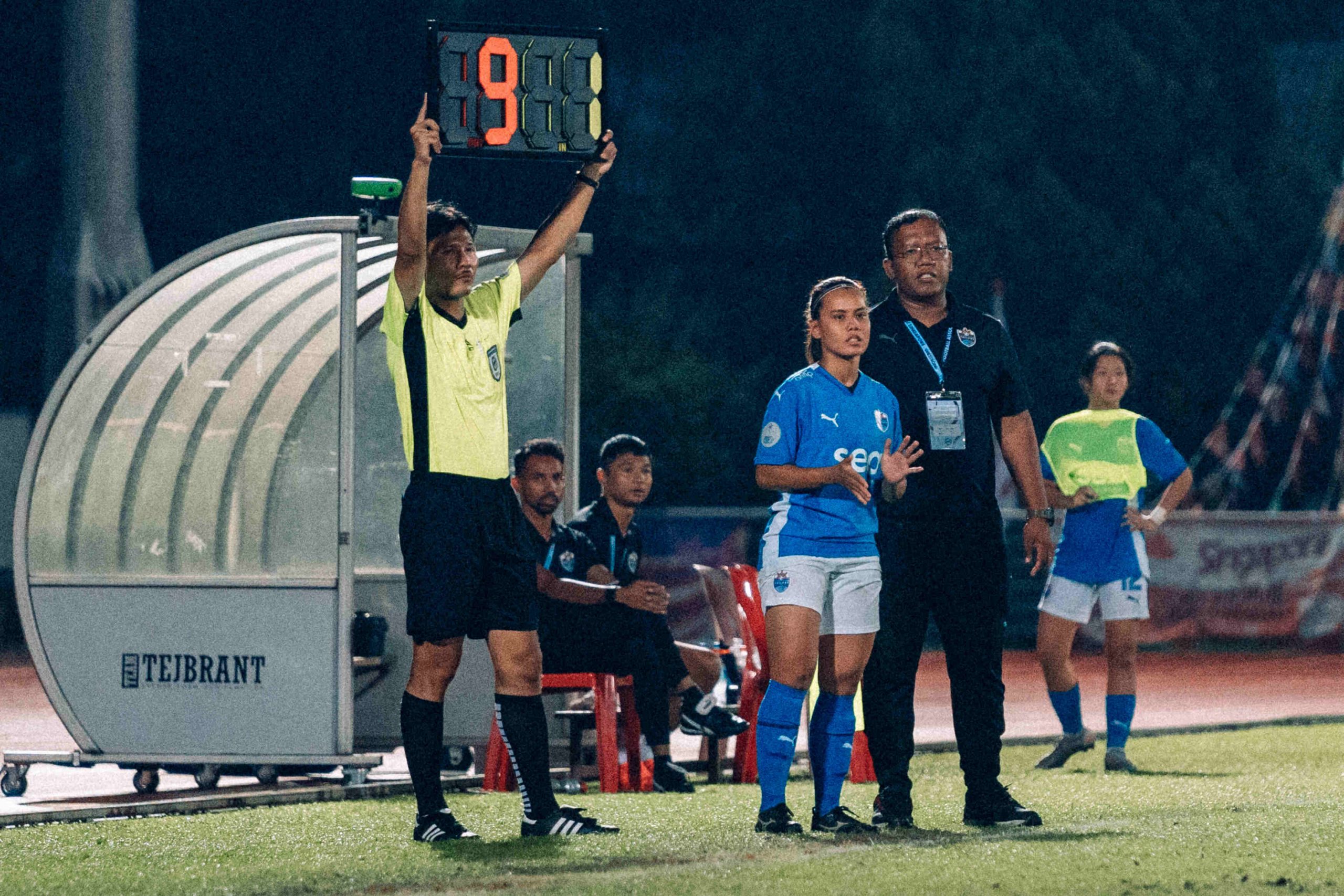 The Singapore and Sailors number one was given eight minutes in total, with the three extra minutes courtesy of the fourth official. 
"It was hard but it was fun at the same time. I guess it's a once in a lifetime opportunity as a goalkeeper! I know now how the players feel, it's really hard to score," said Wati. "Thank God it was only eight minutes because I don't think I can last for 45-90 minutes."
The Sailors are due to face sixth-placed Tampines Rovers on Sunday (27 Aug). Set to kick off at 5pm at Choa Chu Kang, Sara is looking forward to meeting old friends from across the other side of the pitch.
"What's really cool about this league is despite everyone being very competitive and wanting to win each match and ultimately the league, there are several friends between teams," gushed the ex-Tampines defender.
"I look forward to seeing my friends but I also look forward to competing. I think it makes us better footballers and that's what we want for women's football in Singapore."
Just 75 hours after being unveiled as the Lion City Sailors Head Coach, Aleksandar Ranković will be patrolling the sidelines of the Jurong East Stadium, pulling the strings as his new charges face Tanjong Pagar United in the Singapore Premier League (SPL).
The Saturday (1 July) fixture against a resilient and robust Jaguars will be no walk in the park, but the Serb is champing at the bit to get started.
"I'm very excited that I can be on the bench with the team and also on the field for this week's training where we're going to prepare our game plan and work on the way we want to play," said the 44-year-old.
There has not been much time between his Wednesday (28 June) appointment and Saturday evening's kickoff to implement his vision of football, but while Ranko is clear that a sustained charge towards the SPL title is key, the Sailors must start to deliver on performance as well.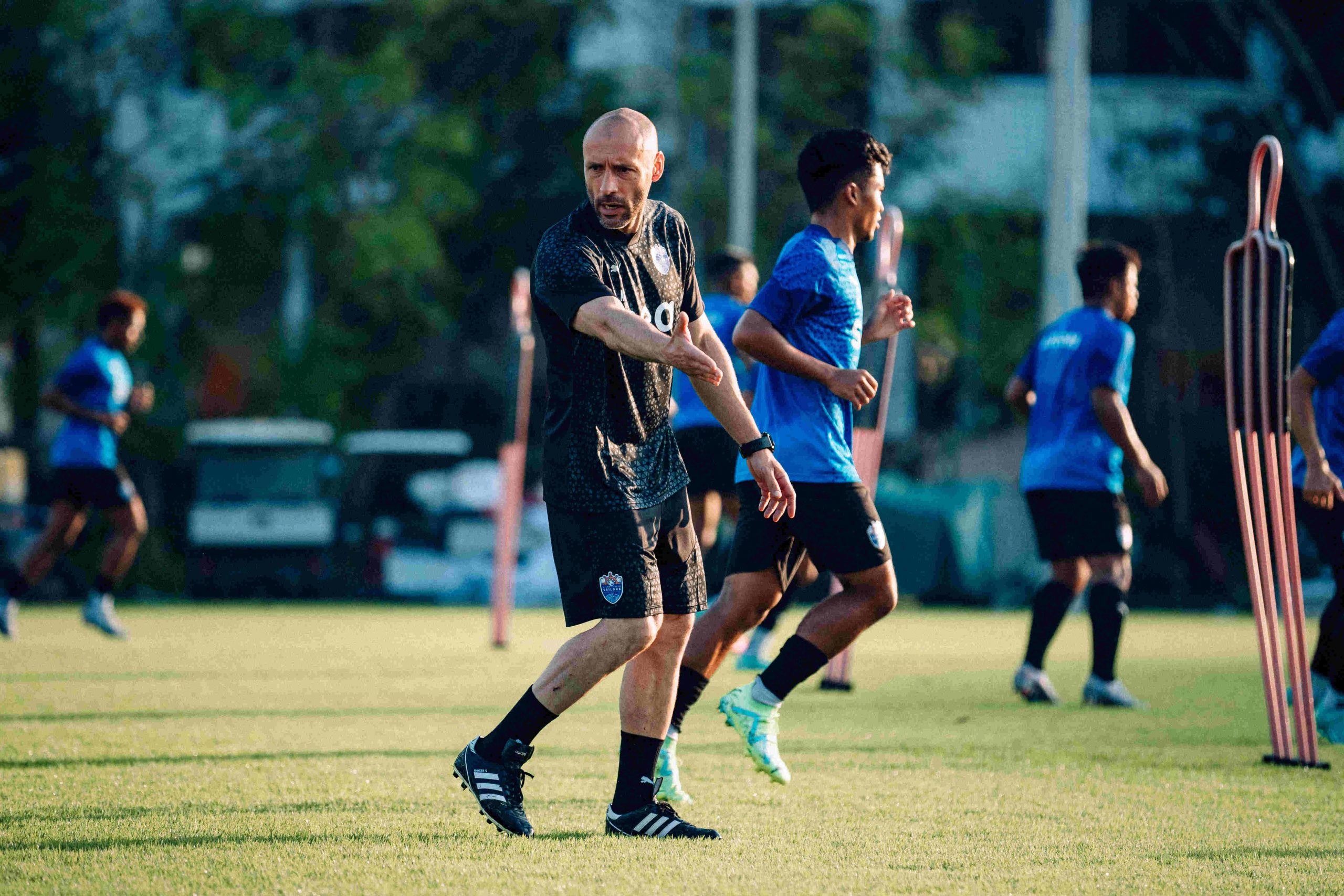 "There is not so much time to change a lot of philosophy about the way we are playing because we are in the middle of the season, but I will add some of my own ingredients in," said the former ADO Den Haag head coach.  
"I say this all the time, I am Serbian by origin, but I am a Dutch football coach: we want to dominate the game from the start and keep possession of the ball as long as possible."
The Sailors are third in the nine-team SPL standings on 33 points, one behind second-placed Tampines Rovers, with league leaders Albirex Niigata (S) on 37 points in what is a tight three-horse race for the SPL title.
Skipper Hariss Harun warned that the Sailors must stay focused throughout the 90 minutes in the Jaguars den, or risk coming up short.
"Tanjong Pagar is no easy opponent, they can be tricky, and always make things difficult for us whenever we play them, especially at Jurong East and we need to keep our heads focused on the task ahead," said the 32-year-old.
"Their physicality is one of their significant strengths. They have some physical players who can try to provoke and try to make us uncomfortable on the pitch. We just have to keep our heads in check, be cool and play our game."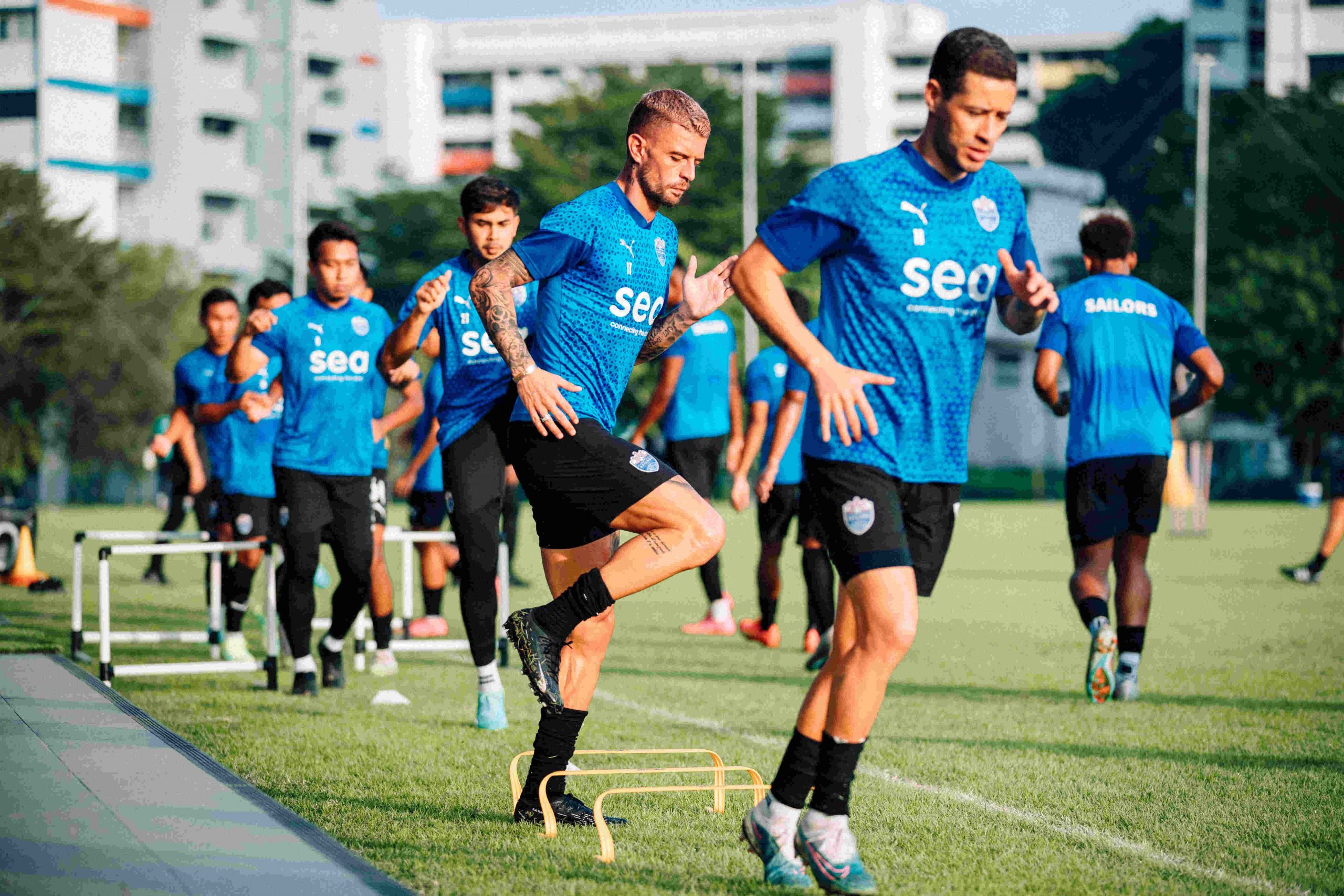 While he is confident that the quality in the Sailors' squad means the team is well-equipped to face the challenges that the SPL will pose, Ranko is taking nothing for granted.
"I think every team, not just Tanjong Pagar, will be raring to go against us. We are in the middle of the season now, and I'm sure that every game is going to be very challenging from now on," he said.
"But whenever we play, I want to show all our opponents that we are the ones who are going to be in charge of the game, dominating from the start."
Any fears the Lion City Sailors would be destabilised by the departure of former head coach Risto Vidaković were put firmly to bed on Sunday (25 June) evening, as the Bishan Stadium outfit put on an impressive display to record a 3-0 home win over Hougang United.
And it was Sailors midfielder Adam Swandi who made the difference on the night, as he scored twice and assisted another – vital contributions which ultimately led to him winning a deserved Man-of-the-Match award.
More importantly, it gave a much-needed confidence boost to the Sailors – who kept their first clean sheet in eight games – and helped to extend their unbeaten run in the Singapore Premier League (SPL) to nine games.
For Adam, however, this match-winning performance meant more than just the three points – after all, it signified the culmination of his journey to recover from a cruciate ligament injury that had kept him out of the game for months.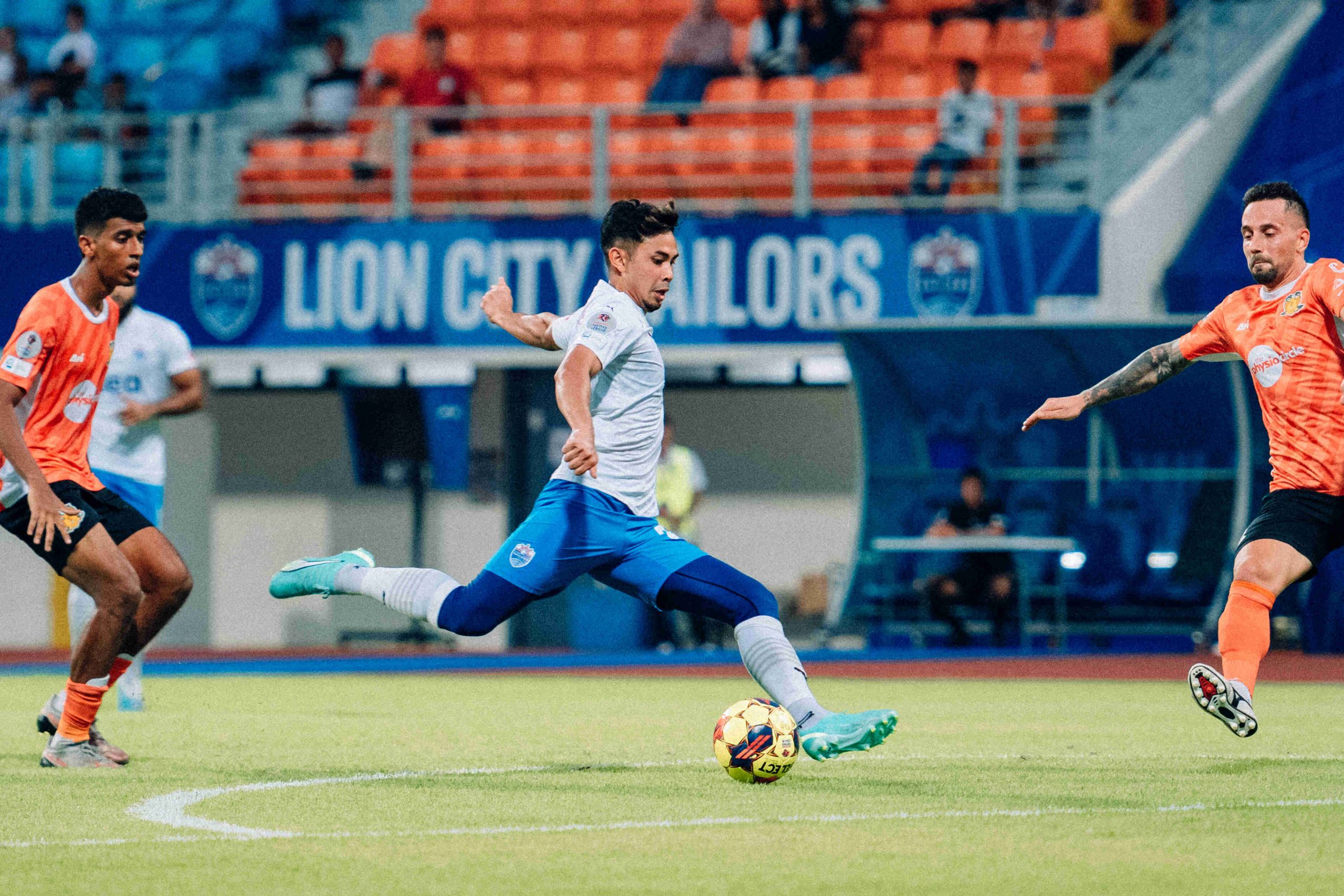 "The journey to recover from my injury, which took three to four months, was not easy," Adam revealed. "But I had the proper support behind me – my family, friends, teammates, club, and the FAS (Football Association of Singapore). All of them played their part in helping me get back to where I can perform at my best again and help my team win.
"But definitely, the most crucial thing today was that we got the three points. It was also important that we kept a clean sheet as well, as that is something that we have lacked this year."
While the spotlight may have shone brightest on Adam, the rest of the Sailors more than held their own, as the team exerted control over the visitors right from the get-go.
Indeed, the Sailors came close to taking the lead in the 16th minute when Diego Lopes turned and fired a curled shot at goal from distance that stung the palms of Hougang goalkeeper Zaiful Nizam.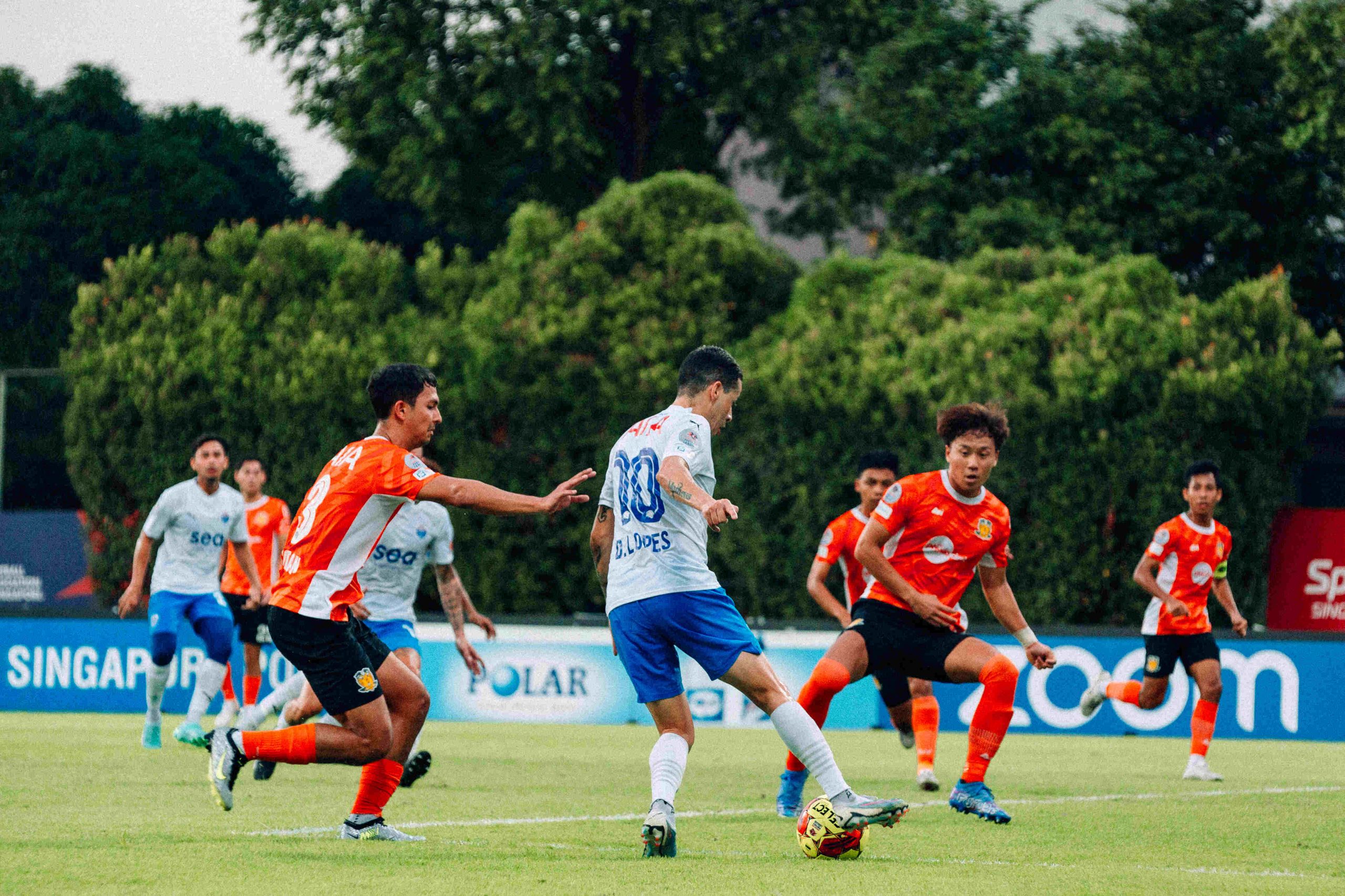 A few minutes later, Maxime Lestienne jumped highest to reach Hafiz Nor's cross into the box, but his header crashed off the crossbar.
Given the trajectory of the game – which saw the Sailors dominate possession and play in their opponent's half – it was no surprise when they finally broke the deadlock in the third minute of first-half added time.
Adam charged through the middle of the pitch and fizzed a pass to Abdul Rasaq, who turned his marker before lashing the ball into the back of the net.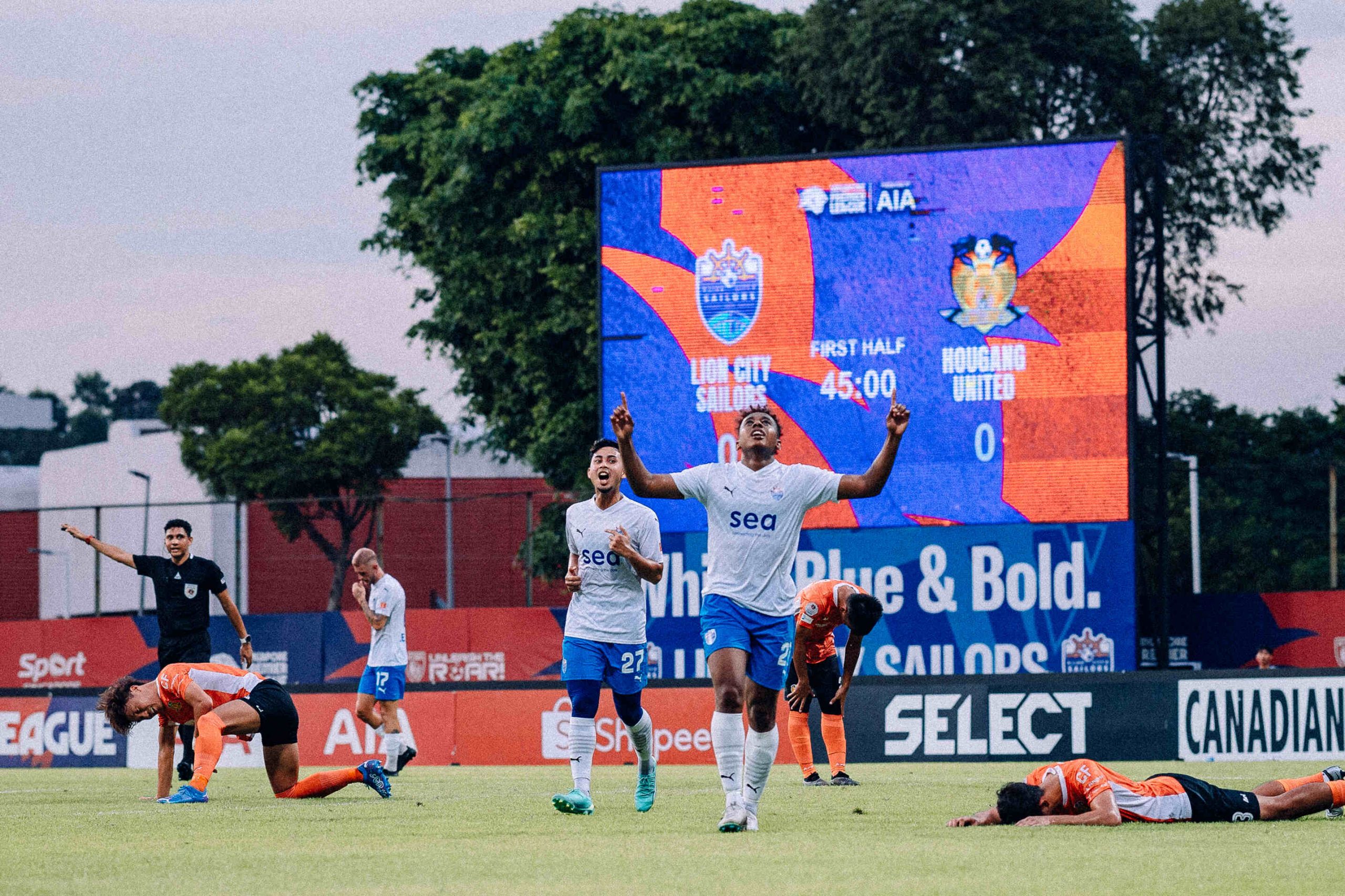 Three minutes after the break, Adam opened his account for the season in style, rifling in an unstoppable shot from just outside the penalty box which nestled in the top corner of the net.
Adam got his second goal of the game 15 minutes from time, as his scuffed shot took an awkward bounce and looped over a wrongfooted Zaiful to quash all hopes of an unlikely Hougang comeback.
At the end of the 90-odd minutes, the Sailors had mustered 21 shots to Hougang's one – a statistic that showcased just how dominant they were.
Nonetheless, Daan van Oudheusden – who is currently in interim charge of the Sailors alongside Pablo Muñiz – believes that his side still needs improvements in the final third.
"In general, we can improve in our possession and ball progression, but we definitely need to be better in the final third," said Daan who admitted that the win had lifted a huge weight off the team's shoulders, following what he acknowledged had been a "difficult" time.
"To be honest, this win feels like a relief. The departure of Risto was not a situation we were expecting, and we needed to adapt to it as a team," Daan shared.
"So, I'm very proud of the boys that they were able to do so and carry our good momentum forward. It's not been an easy period for us, but Pablo and I will just focus on winning every game that we're in charge of, so that we remain in the title hunt."
With the win, the Sailors have moved up to second in the SPL table on 33 points, three behind current league leaders Albirex Niigata (S). The Sailors will next take on Tanjong Pagar United at the Jurong East Stadium next Saturday (1 July).
Lion City Sailors and Tasek Football Academy have officially formed Tasek Sailors, a partnership using football to holistically develop disadvantaged youth and uplift their lives.
The initiative will use football as a platform for good, delivering high-level football training tied to a comprehensive personal mentorship programme – giving disadvantaged boys and girls the holistic support to grow both as individuals and footballers.
Lion City Sailors began working with Tasek Football Academy in the west of the island last year, with the Tasek Sailors moving to extend the reach of that work across the island, and deepening its mentorship programme. 
Tasek Football Academy is a flagship programme under Tasek Jurong, an independent social service agency and charity with Institution of a Public Character (IPC) status. 
Tasek Sailors, the new partnership being formed, will also act as Lion City Sailors' Corporate Social Responsibility (CSR) arm while driving Tasek Jurong's football initiatives. 
Best of both worlds
"Tasek Jurong has been embedded in the local community for some 10 years now, entrenched in its efforts to empower disadvantaged Singaporeans to help themselves, their families and community," said Sailors Academy General Manager, Mr Tan Li Yu. 
"With their expertise in youth mentorship and our keen focus on youth development in football, we are confident that our united vision of aiding the personal growth of young Singaporeans and fuelling football dreams will bear fruit." 
The initial partnership between the organisations is already showing promising results. 15-year-old Sarrvin Raj has graduated from Tasek Football Academy into the Sailors Academy's Elite Under-17 squad.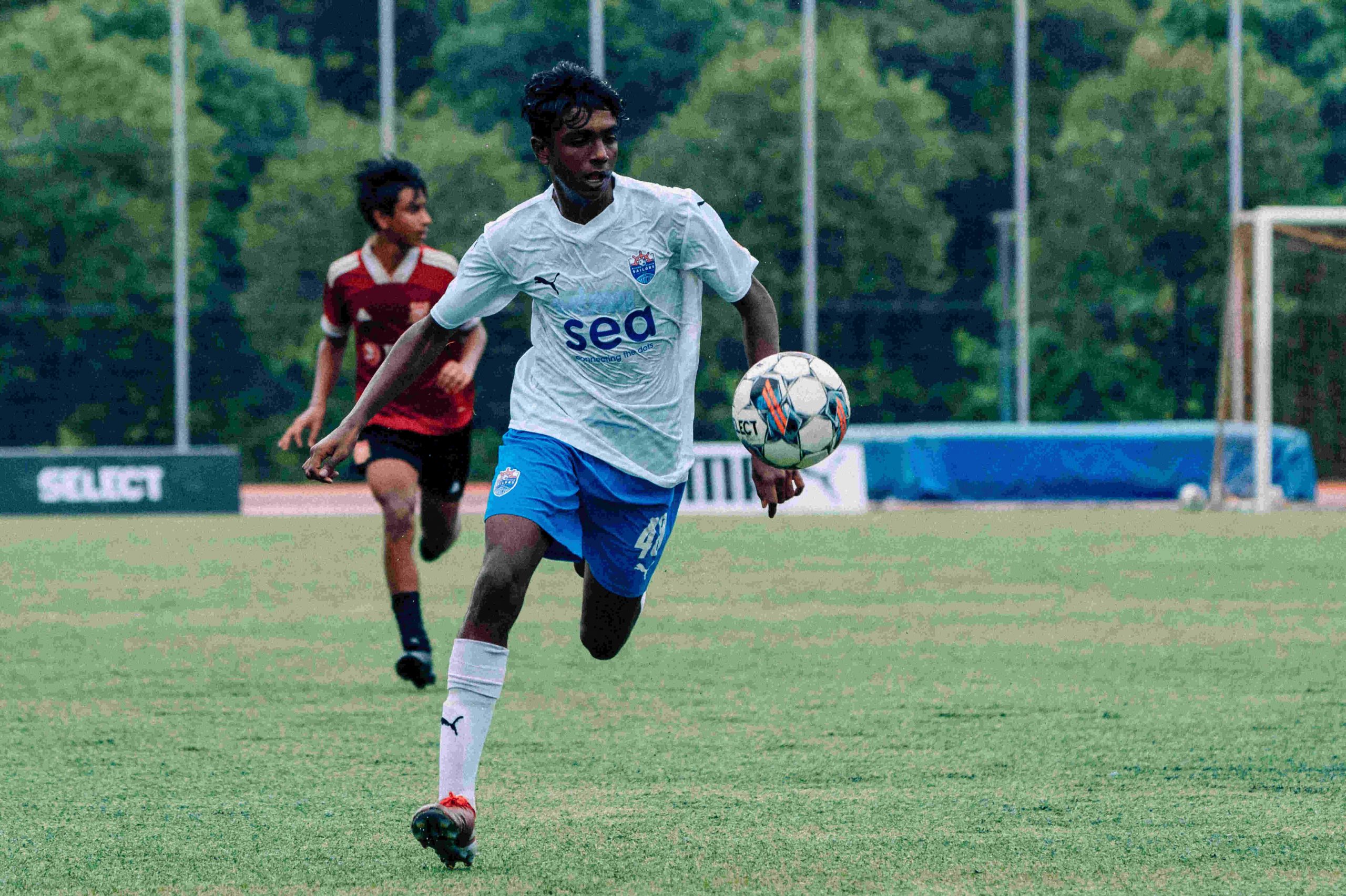 Tasek Sailors will provide opportunities for its beneficiaries to participate in local youth football tournaments and provide young potentials with a clear pathway into its professional team alongside the likes of Hariss Harun and former PSV Eindhoven winger, Maxime Lestienne. It will present young aspirants a chance to play at professional clubs across Asia and even Europe. 
The Tasek Sailors programme will develop a pillar focused on building the girls' game in Singapore, as Tasek Football Academy's girls team has been growing under the capable hands of Dr 'Ain Azman. 
"We have been deeply encouraged by the sheer number of girls who have committed themselves to football at Tasek," said Dr 'Ain Azman, Senior Manager, Tasek Jurong.
"We now have close to 100 female youth players – each bringing a unique vision of what the sport can mean for them and the community. The Sailors collaboration broadens our dream."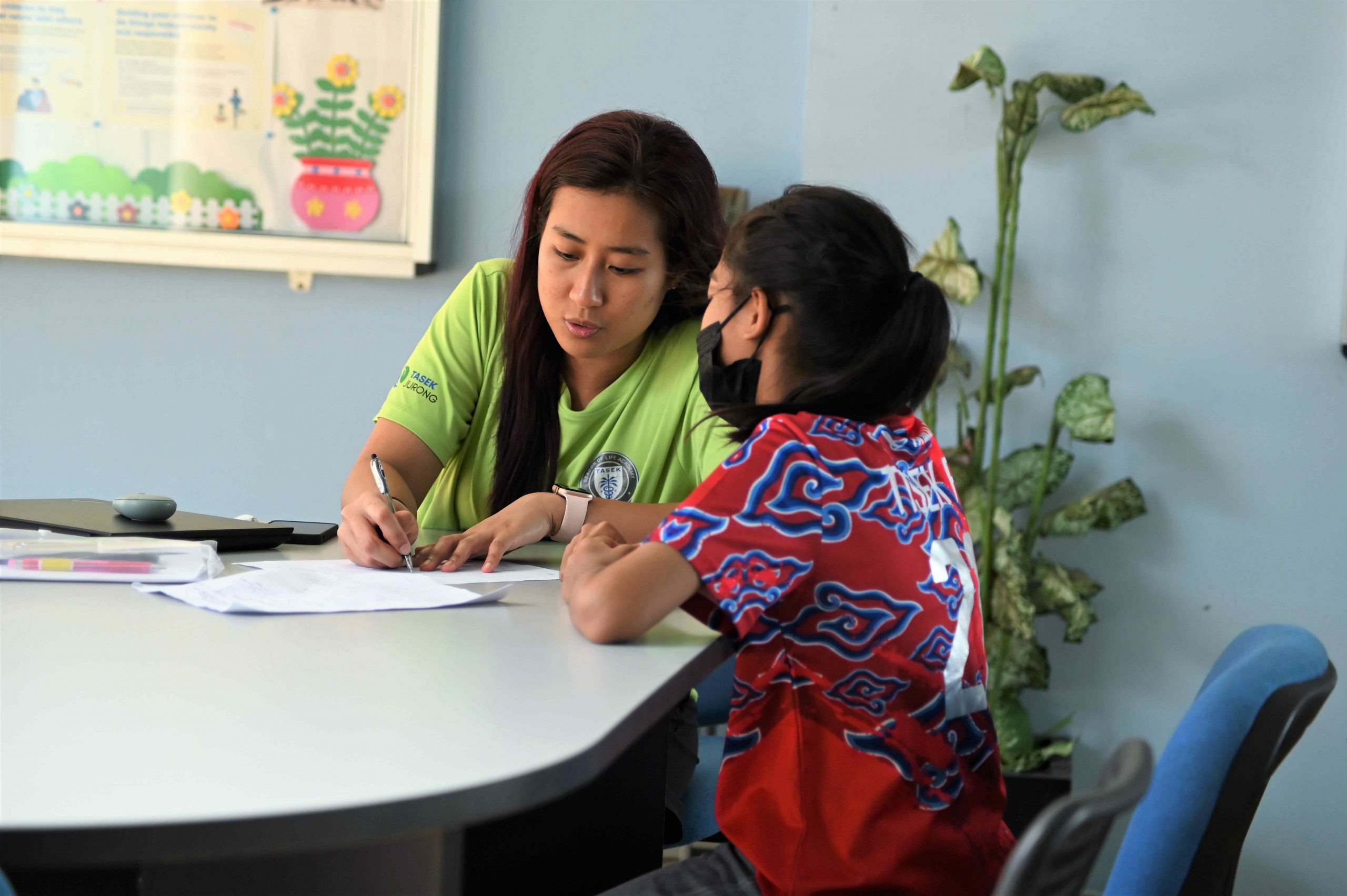 Mobilising corporate support and the local fraternity 
A key facet of the Tasek Sailors vision is to unite the community behind the worthy cause of uplifting disadvantaged youth. To that end, alongside the launch of the organisation, Tasek Sailors are organising the Tasek Sailors Charity Football Fundraiser. 
Taking place on Sunday, 25 June 2023 at the Lion City Sailors Training Centre on 8 Mattar Road, the football festival will rally corporate Singapore and the football fraternity to support this initiative to uplift disadvantaged youth. We will dedicate a large portion of funds raised for talented Tasek Sailors girls to benefit from the Lion City Sailors' professional youth training track. 
"I'm delighted to see Lion City Sailors and Tasek Football Academy launch this new initiative. Sport has proved to be a sturdy platform to help youth to rise above their circumstances, and develop life skills. It's also a great platform for uniting the community", said Senior Minister Tharman Shanmugaratnam, who is also Tasek Jurong's Patron.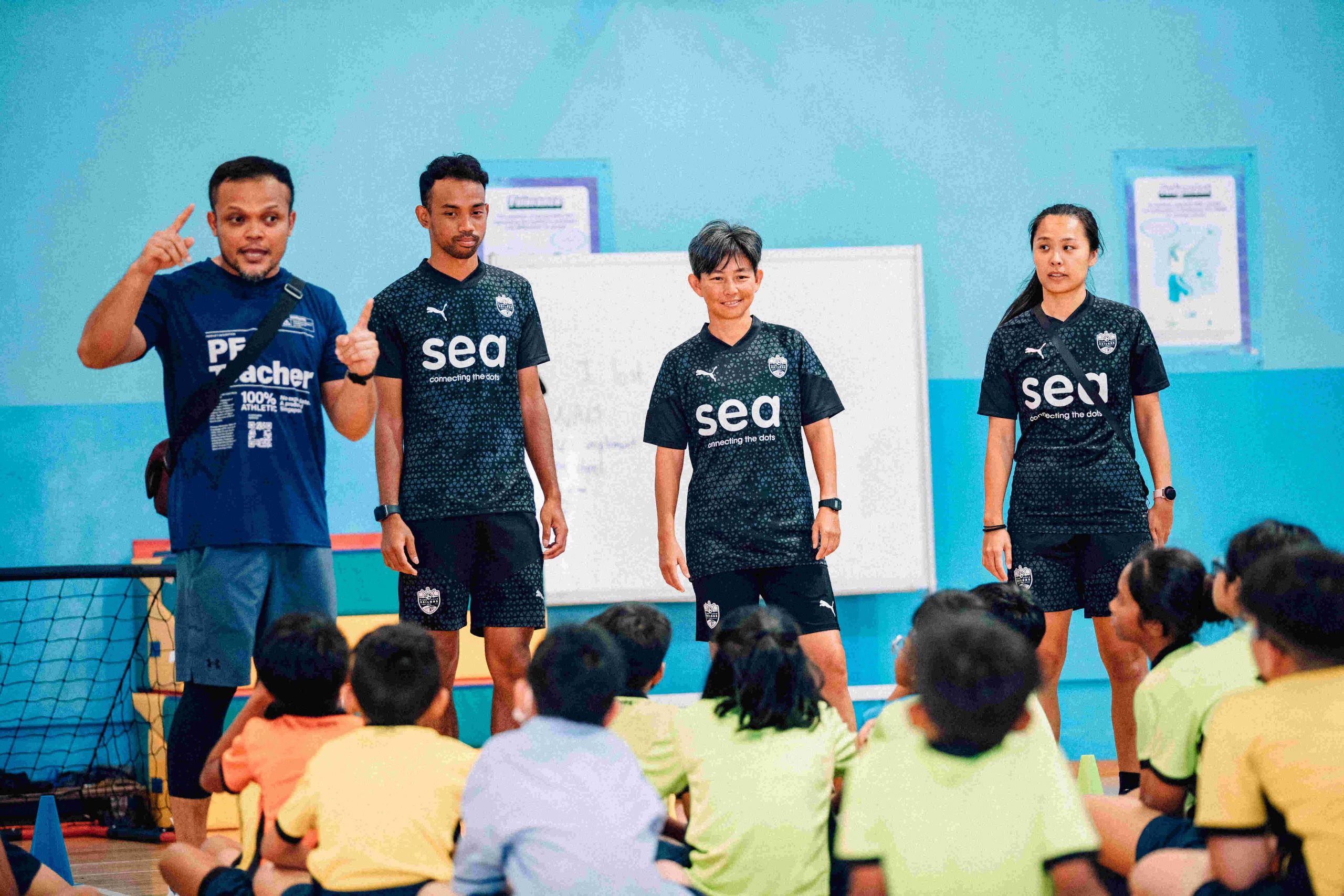 Three days after battling back to hold Tampines Rovers 1-1 in the Singapore Premier League (SPL), the Lion City Sailors cruised to a much more straightforward 4-1 victory over the Young Lions at Bishan Stadium on Saturday (10 June) evening.
The victory cements the Sailors as one of three teams still in the hunt for the SPL title. They are now third in the nine-team SPL table with 30 points, three points behind league leaders Tampines. Second-placed Albirex are on the same tally, albeit with two games in hand over both the Stags and Sailors. 
"Having in mind that we drew 1-1 with the Young Lions last time around, we came into this game without complacency. We just needed the three points, and this victory keeps us in the title race," said Sailors Head Coach Risto Vidaković.
"It was a difficult game for us because we just played a few days ago against Tampines, and nobody likes to play almost immediately after just playing one game – you only have time to recover, and can't really prepare – but it is what it is."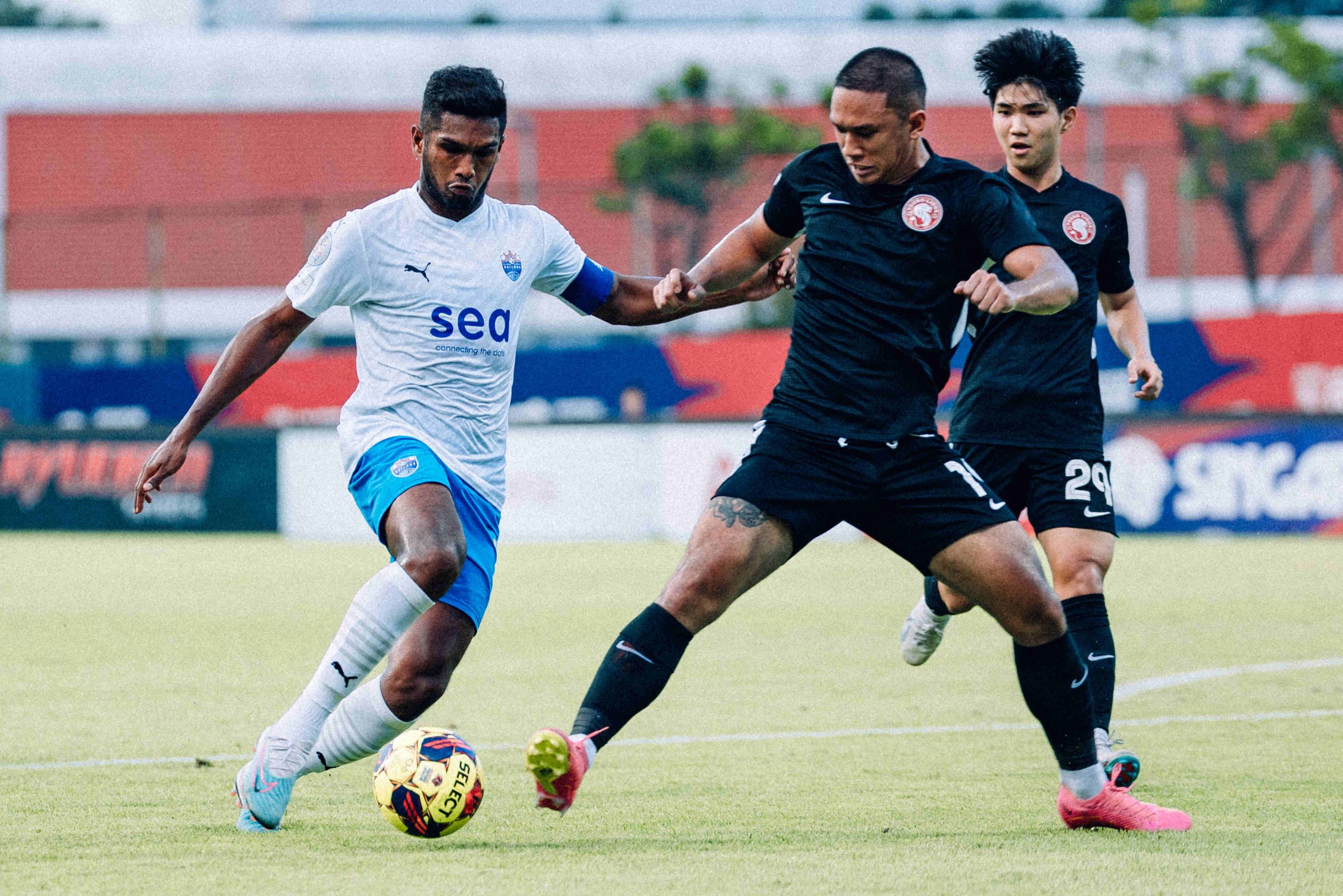 Sailors captain Hariss Harun – who claimed the Man-of-the-Match award with a domineering display at the heart of defence – sang from the same hymn book.
"Our last game was just a few days ago, so it is not easy to come and play again. Fatigue and injuries were present in many of us, but I am proud of my teammates for pushing through."
With a couple of key figures – including playmaker Diego Lopes and central defender Súper – absent due to injuries, Risto made three changes to his starting line-up, bringing in Lionel Tan in defence alongside fullback Christopher Van Huizen, with Hami Syahin coming back from suspension to slot back in midfield. 
Clad in their white, blue and bold Home kit, the Sailors dominated much of the possession before taking a deserved lead in the 17th minute. A well-executed Maxime Lestienne corner kick caused mayhem in the Young Lions penalty box, leading to the unfortunate Kan Kobayashi putting the ball into his own goal.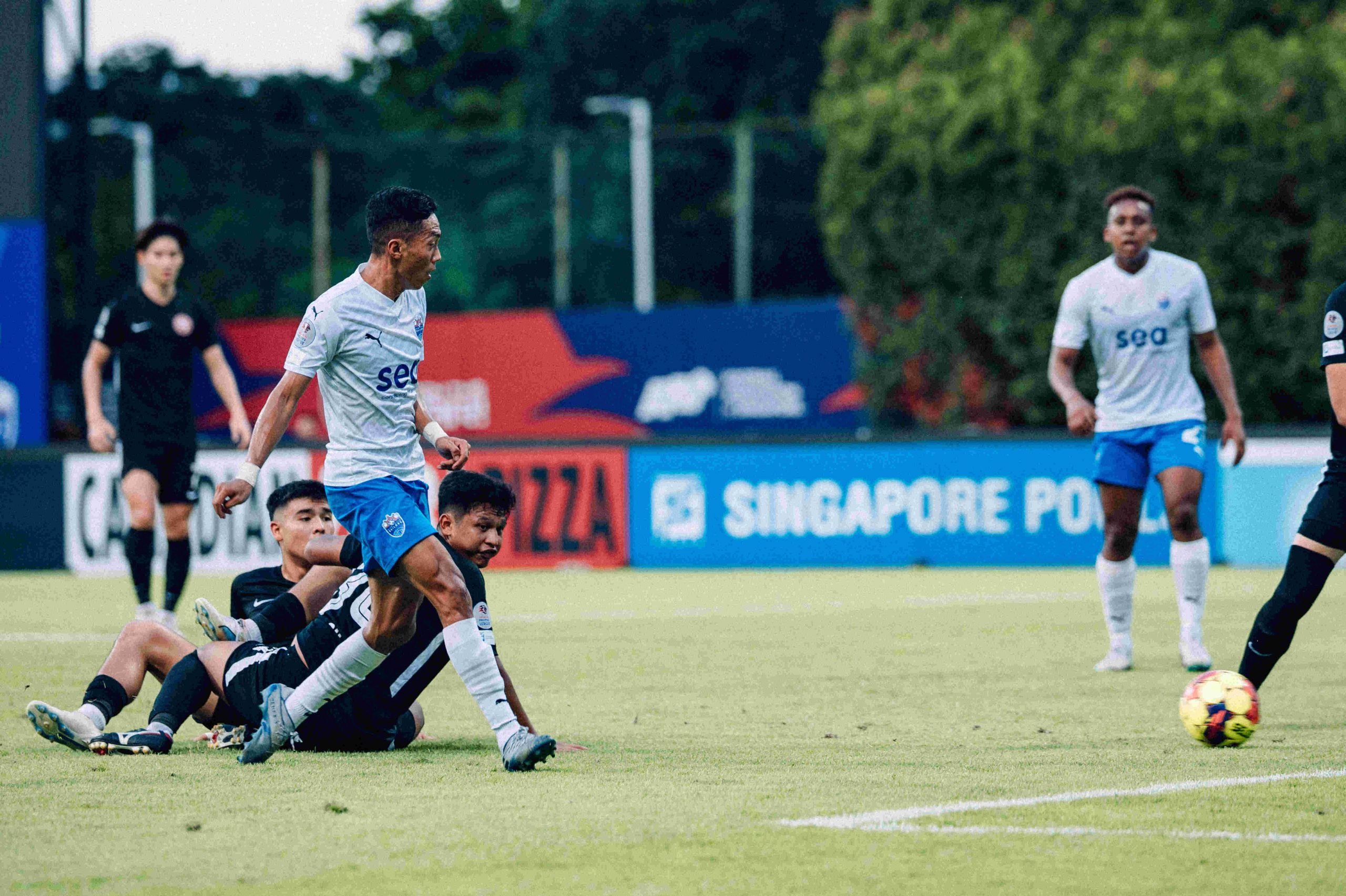 Risto's charges doubled the advantage in the 33rd minute, with Shawal Anuar slotting home a rebound after his initial shot pinged off the far post to continue his recent hot form in front of goal – that was his fourth goal in as many matches. 
Just six minutes later, clever pressing from Maxime and Abdul Rasaq Akeem put Young Lions custodian Aizil Yazid under pressure in his own penalty box – with Rasaq pouncing to block the goalkeeper's pass before providing an instinctive acrobatic finish to slam home the Sailors' third.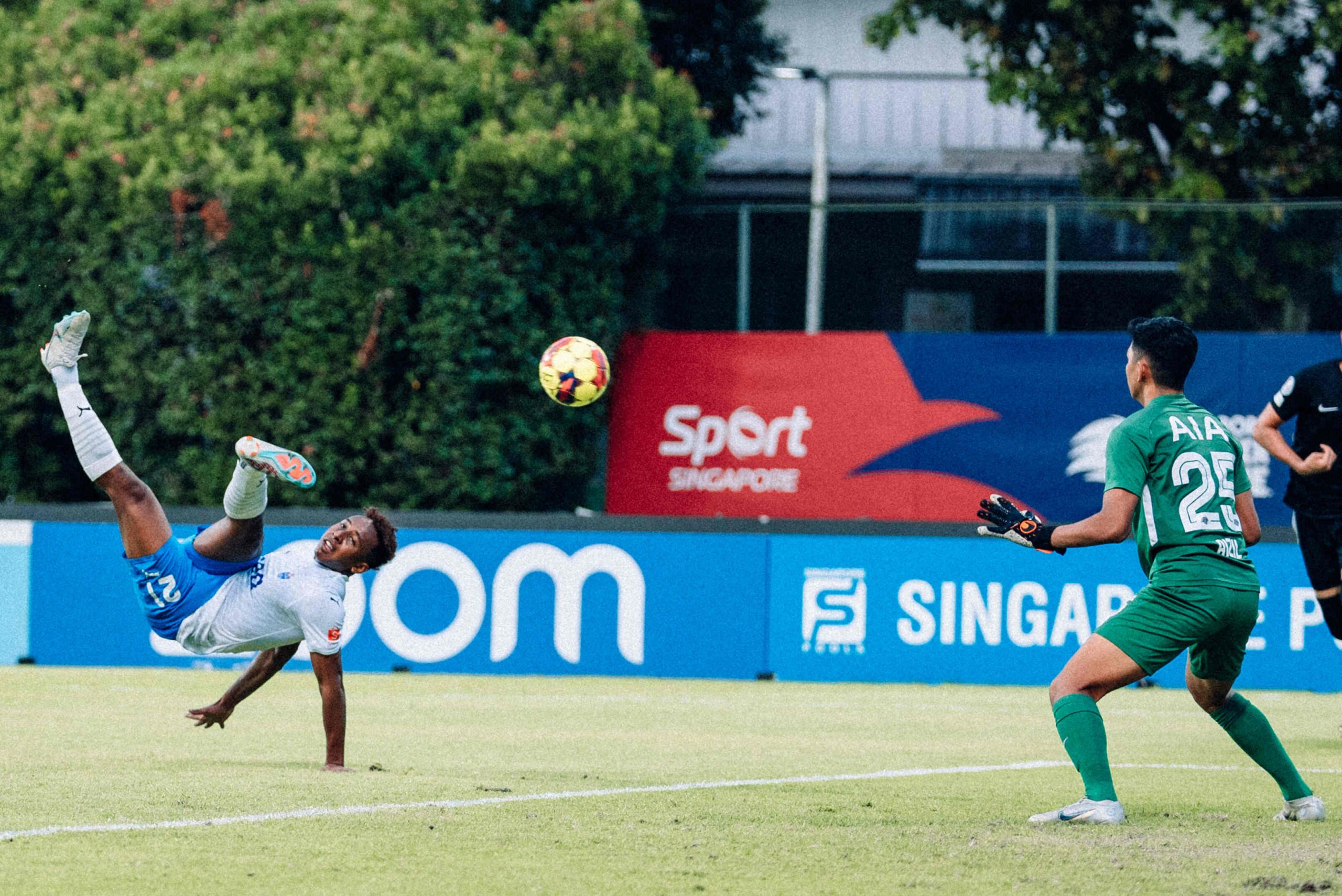 This was Rasaq's seventh goal in what is shaping up to be a breakout season for the 21-year-old who received two awards from the league organisers prior to kickoff on Saturday. He was named the SPL's Young Player of the Month and also took the Goal of the Month gong for his volley, the game-winner in the Sailors 3-2 win over Albirex on 21 May.

The Sailors resumed the second half in exactly the same vein, with the Sailors' other award recipient – SPL Player of the Month, Maxime – getting on the scoresheet.
In the 53rd minute, Adam Swandi dazzled down the right flank before squaring for Maxime, who stroked the ball into the top left-hand corner of the Young Lions goal for the Sailors' fourth of the night.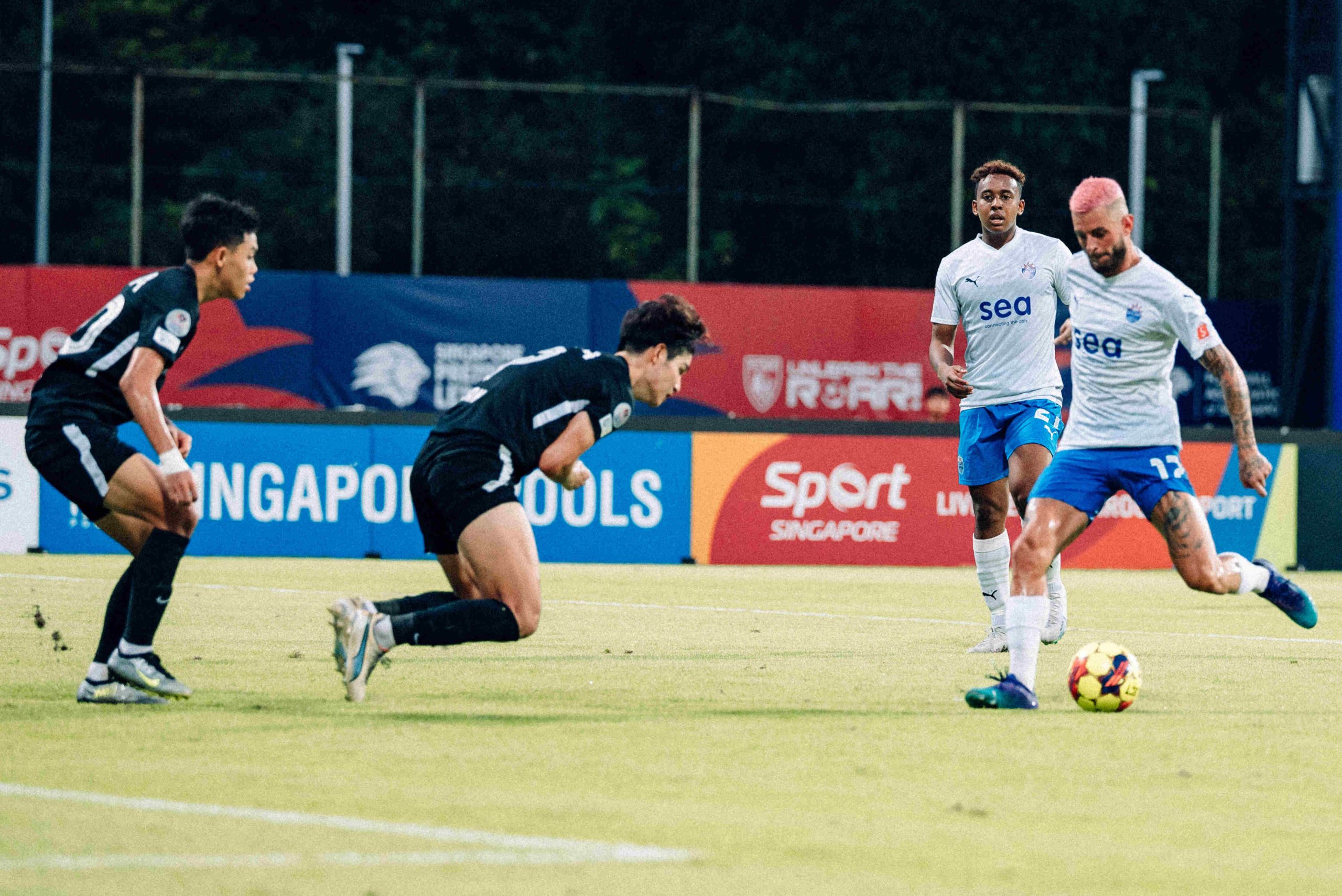 In full control of proceedings, Risto threw on the likes of Haiqal Pashia, Rusyaidi Salime and Arshad Shamim in the latter stages of the second half – with the trio putting up decent cameos to show that they are worthy of more minutes under the belt. 
The Young Lions did claw back a consolation goal in the 86th minute, courtesy of Jun Kobayashi. The Japanese defender volleyed home after the Sailors defence failed to deal with a Young Lions corner, in a slight disappointment to what was an ultimately successful night. 
"It has been quite a while (seven matches) since we had a clean sheet, and it is a bit disappointing to concede a goal from a set piece. But we will regroup after the international break, and we will be better for the upcoming games," said Hariss.
"This was not our best performance, but we did what we needed to do – get the three points."
The Sailors will return to action after the international break with a home game against Hougang United on Sunday, 25 June.